I bought this plaid shirt a long time ago and wore it once. I didn't like the fit. It was a bit too big and the pattern made it look too bulky.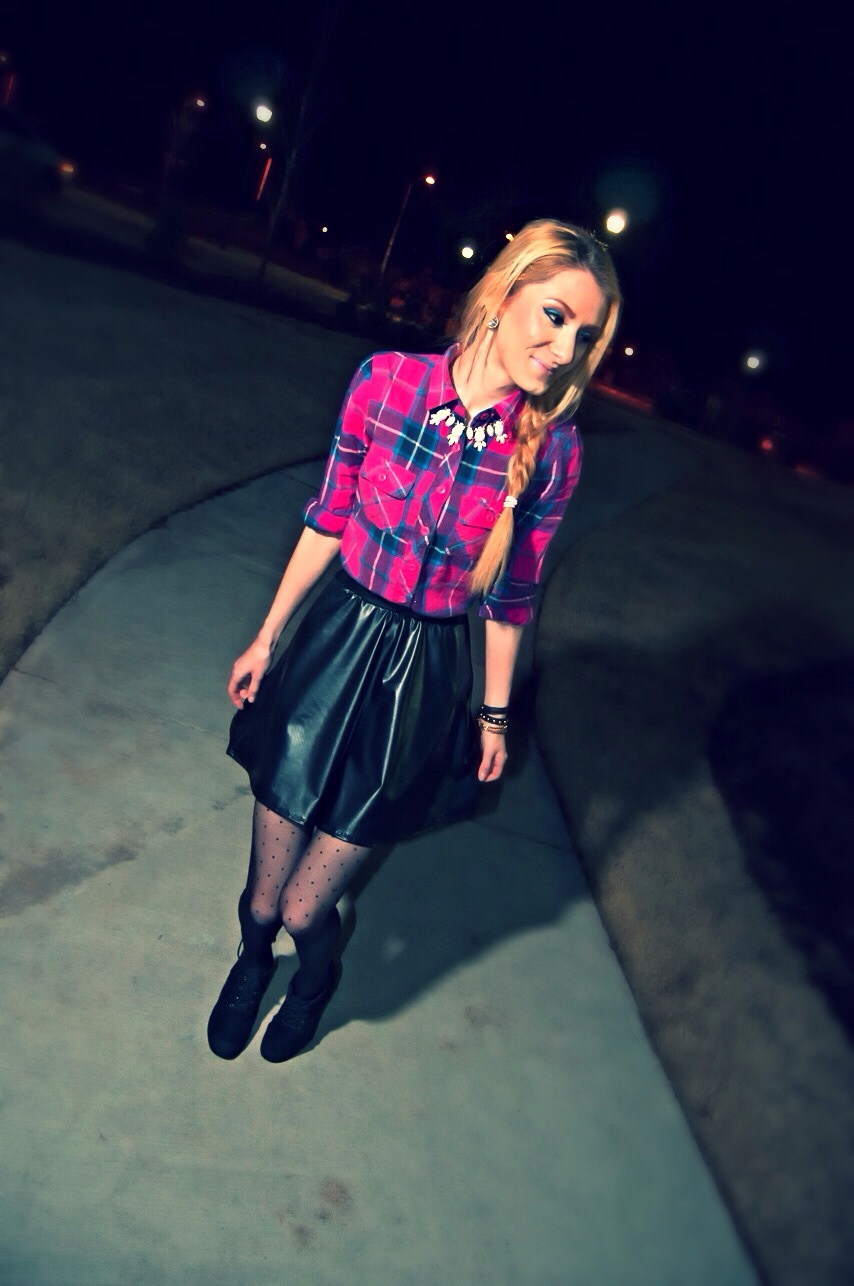 It was SUPER cold tonight!
So I paired the shirt with a high waisted faux leather skirt to make it more flattering.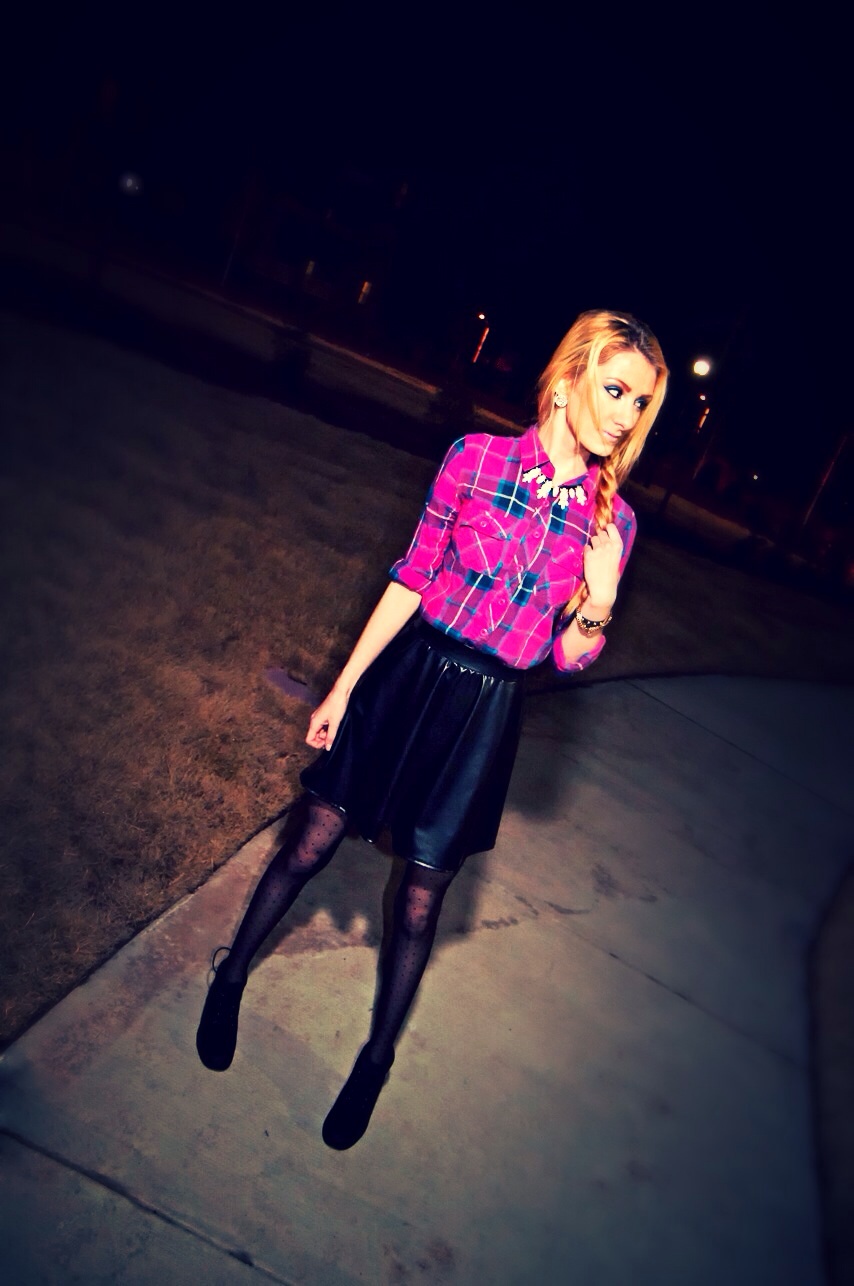 For the longest time I just couldn't get into plaid shirts, but when I started seeing everyone pair it with a statement necklace, I slowly began to fall in love.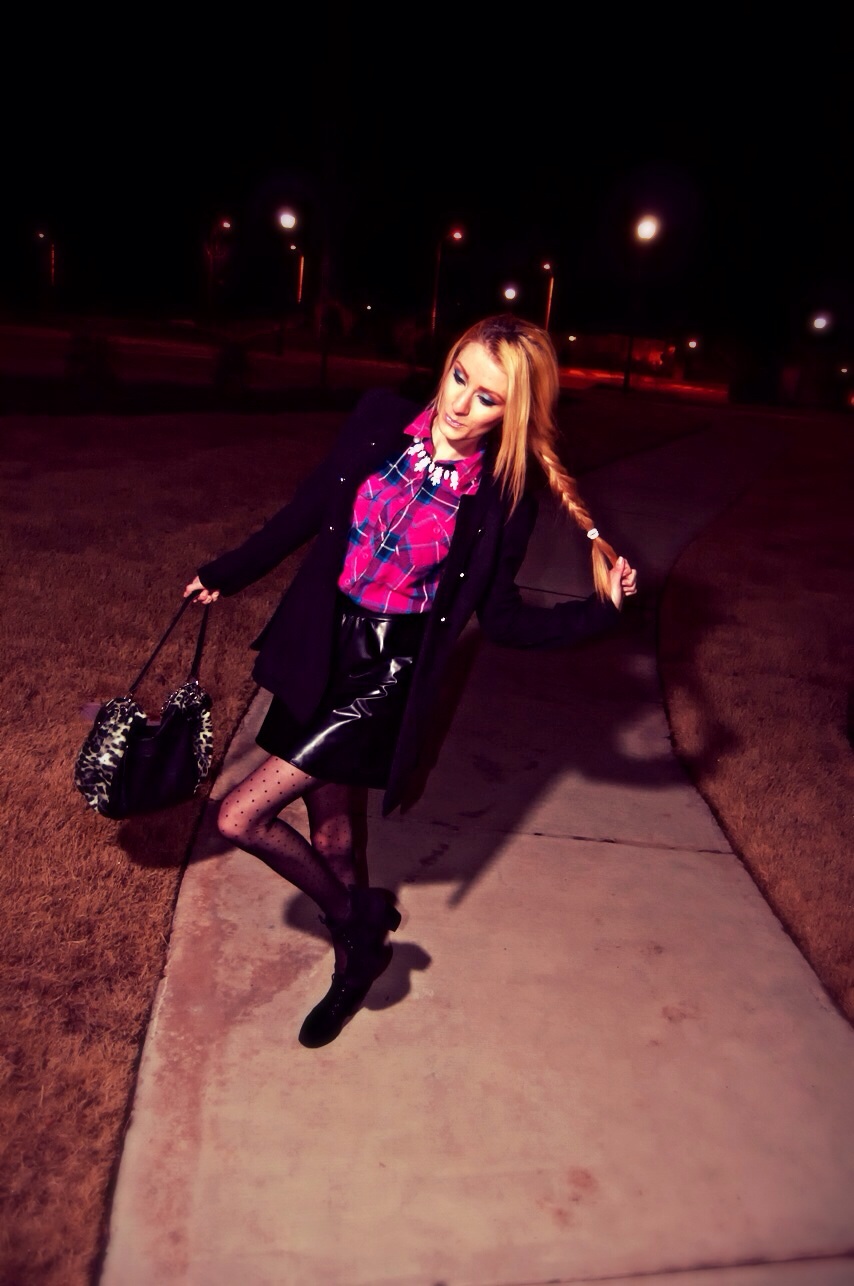 I'm sure anyone who has children understands. When it comes to doing hair and makeup, I can only choose one. I ALWAYS choose makeup, so for my hair today I quickly gave myself a fishtail braid.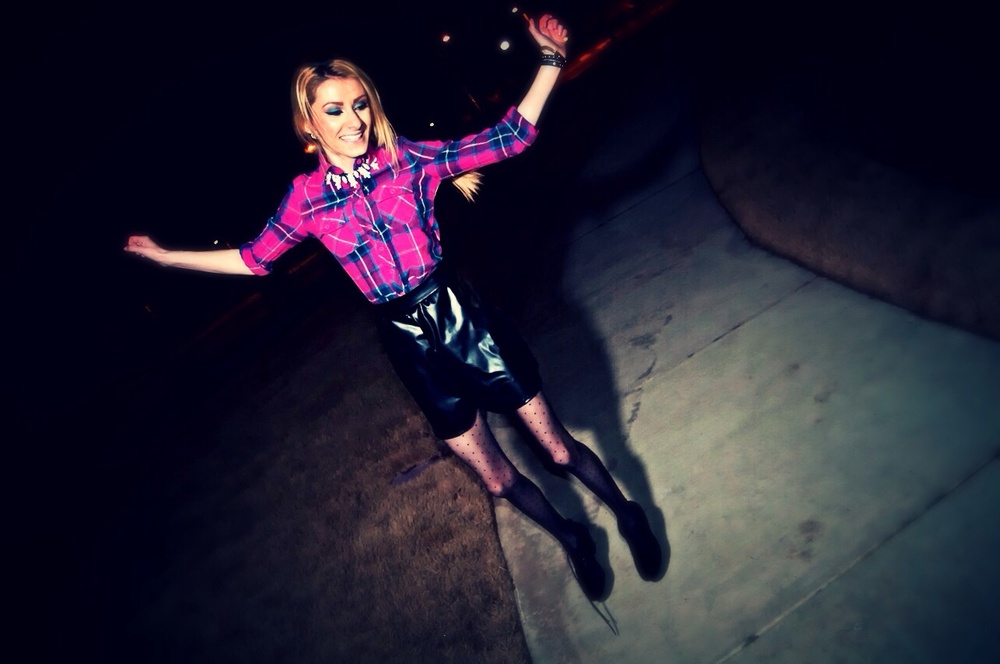 Doing jumping jacks to stay warm 😉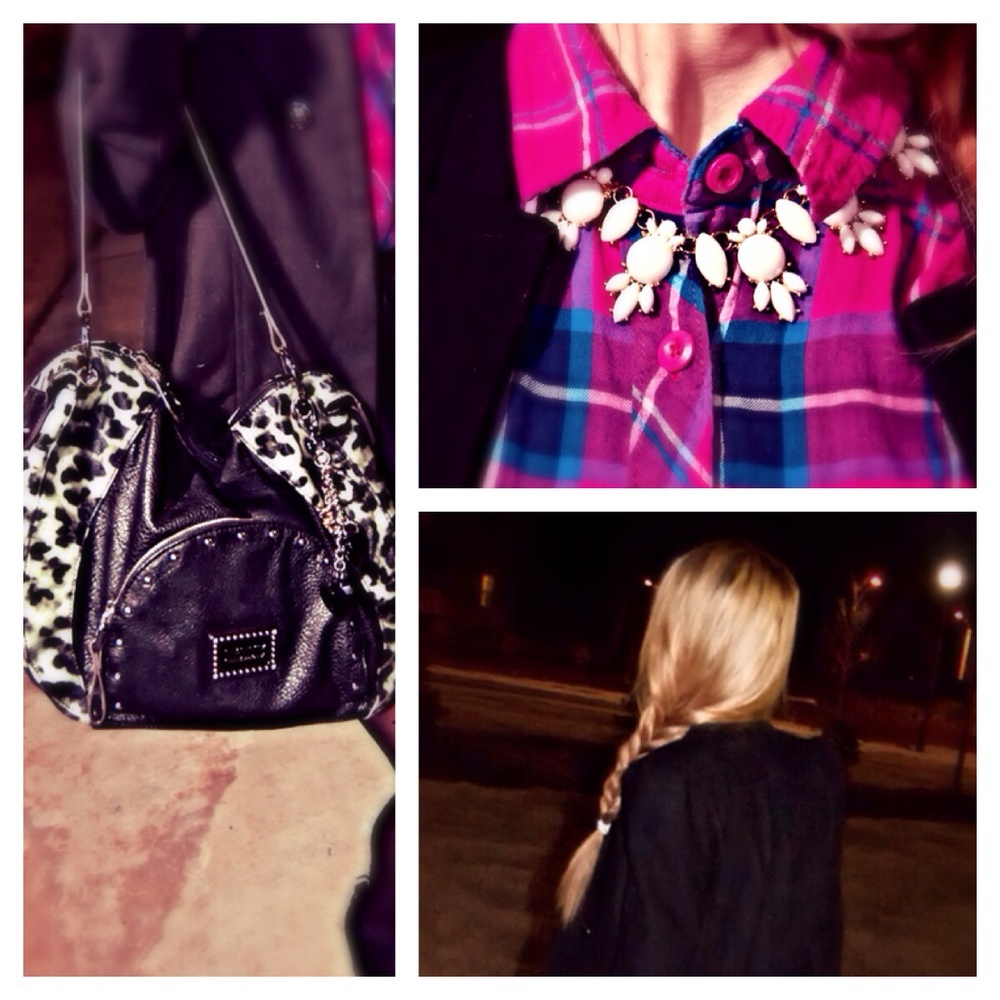 Coat: Forever21/ Shirt: Aéropostale/ Skirt: Marshall's/ Tights: Charming Charlie's/ Shoes: Rue21/ Purse: Kathy Van Zeeland/ Necklace: Charming Charlie's