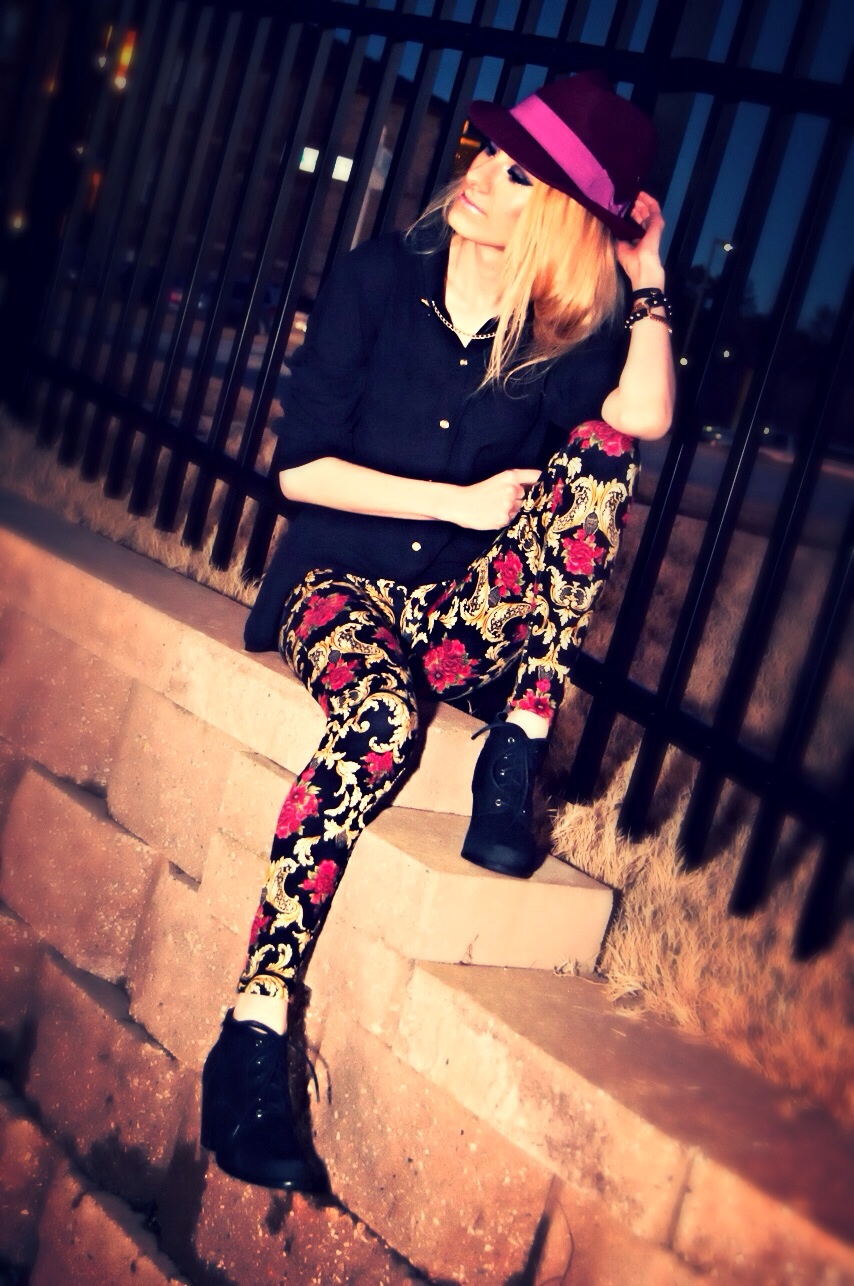 I think that this very well might be my favorite outfit that I have written about thus far. Probably due to these gorgeous leggings!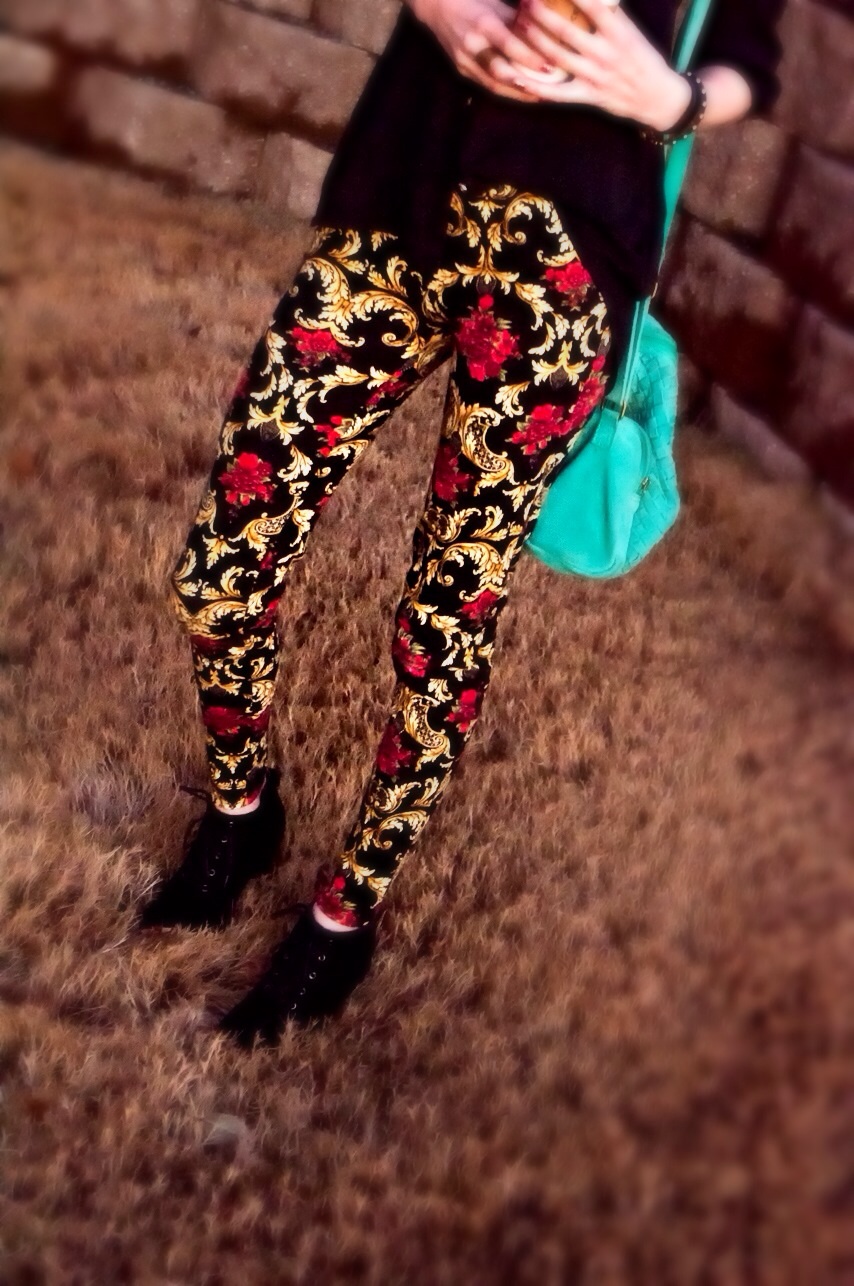 I know everyone says that leggings shouldn't be worn as pants, but how could one ever dream of covering these beauties up?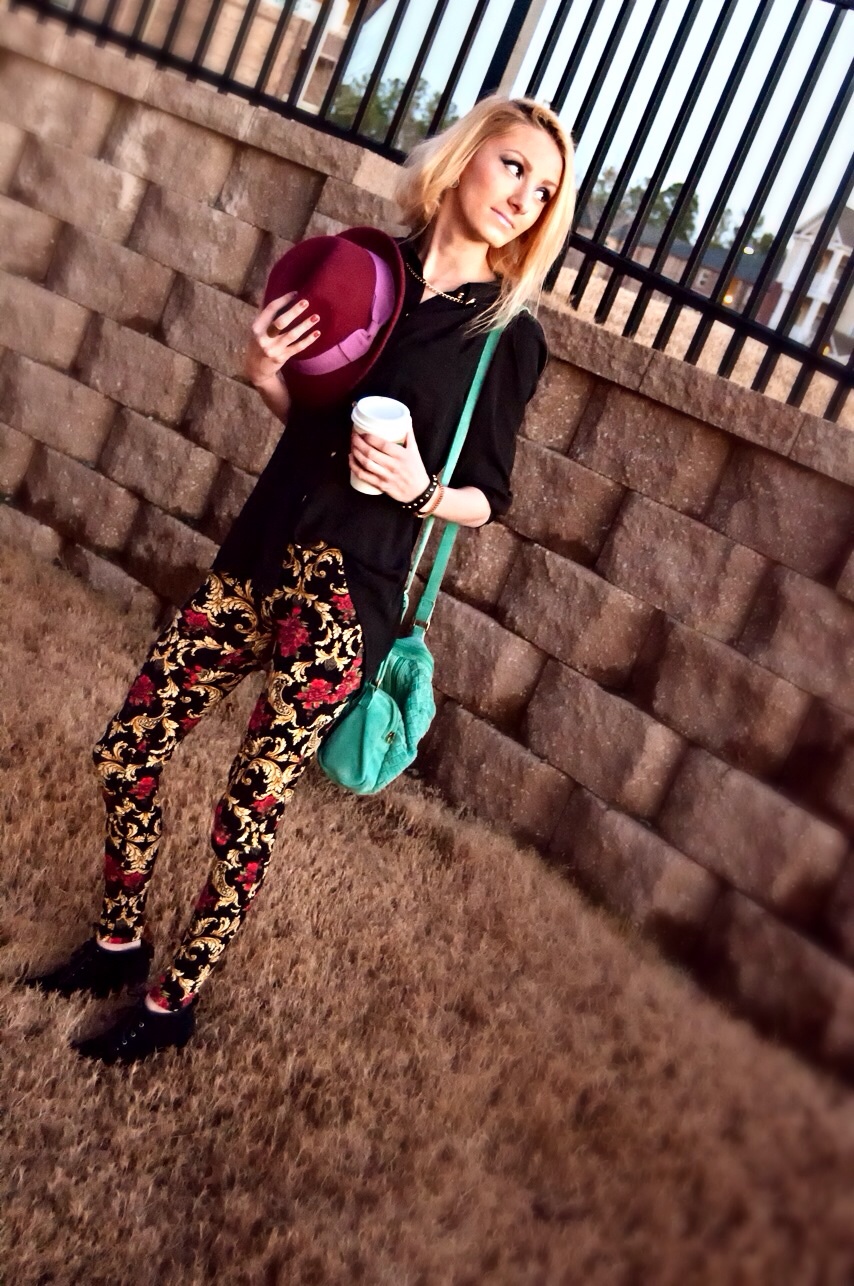 And don't even get me started on how perfect this hat is!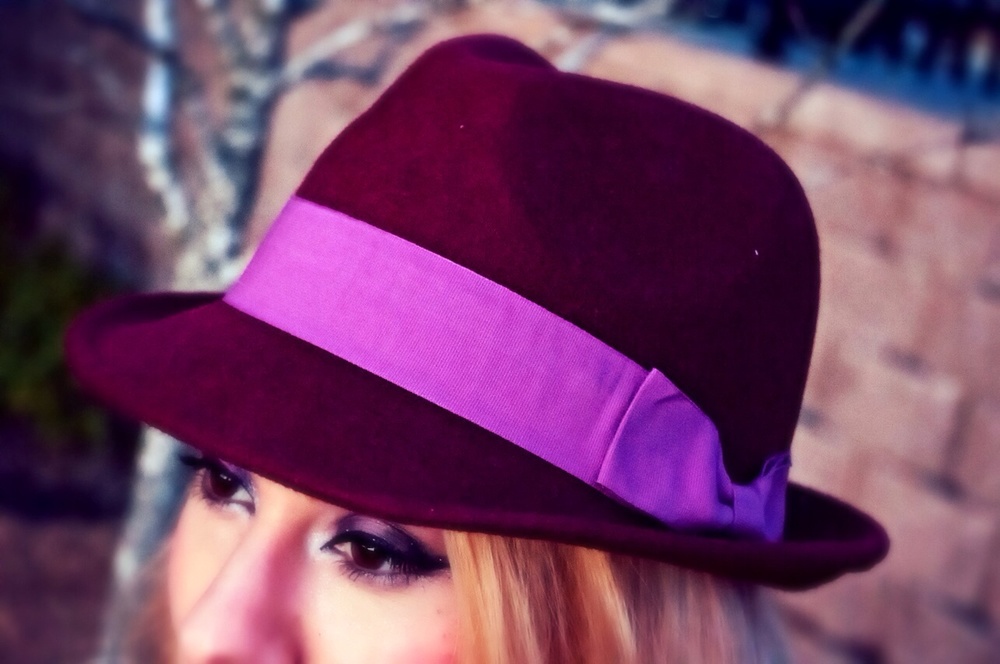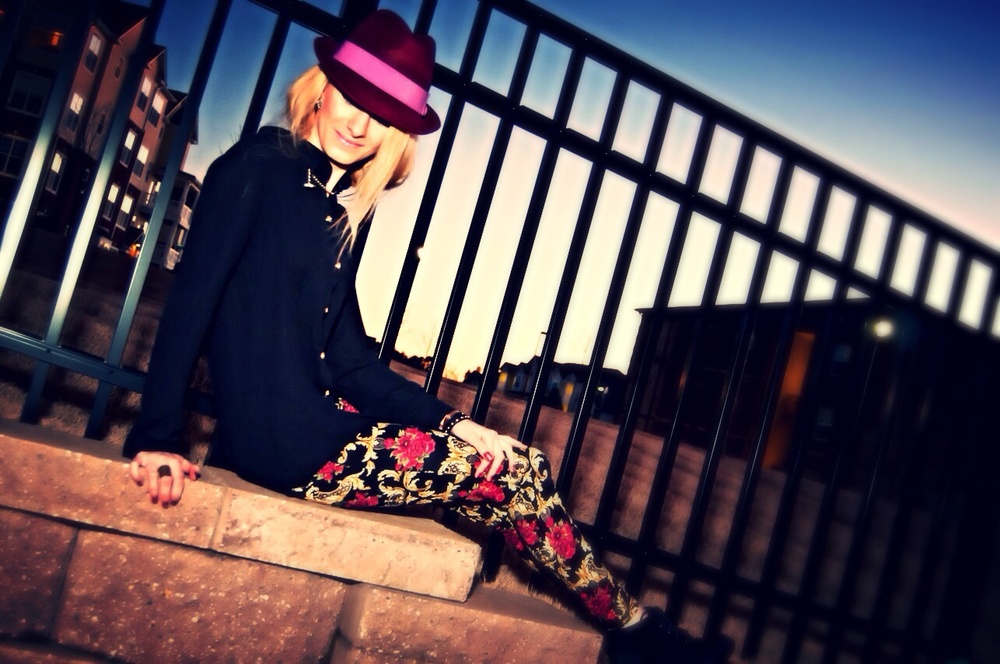 I gave myself a faux-bob, to make sure this fedora got all the room and attention it deserves.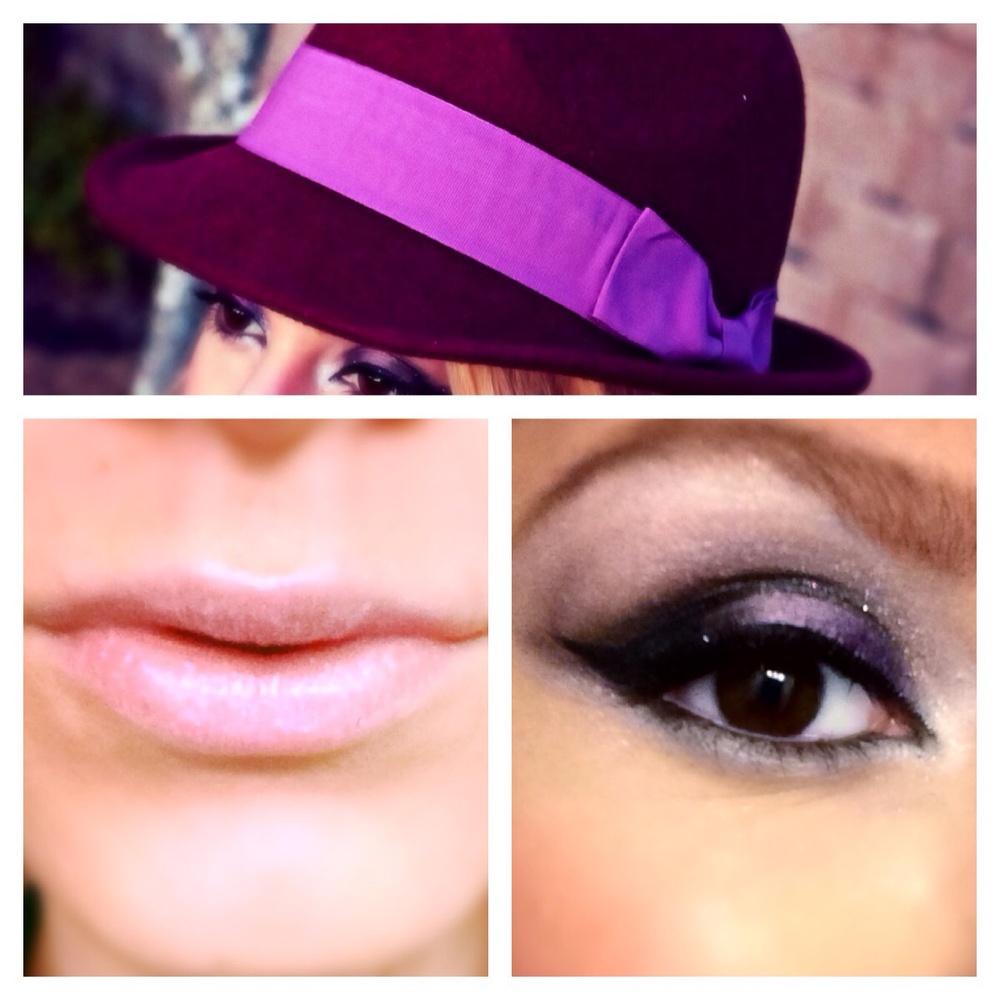 I was so into the Burgundy and purple colors in the hat, I just had to go with multiple shades of purple eyeshadow. And since I tried to play up my eyes and did them dark, I went with a very pale lip color.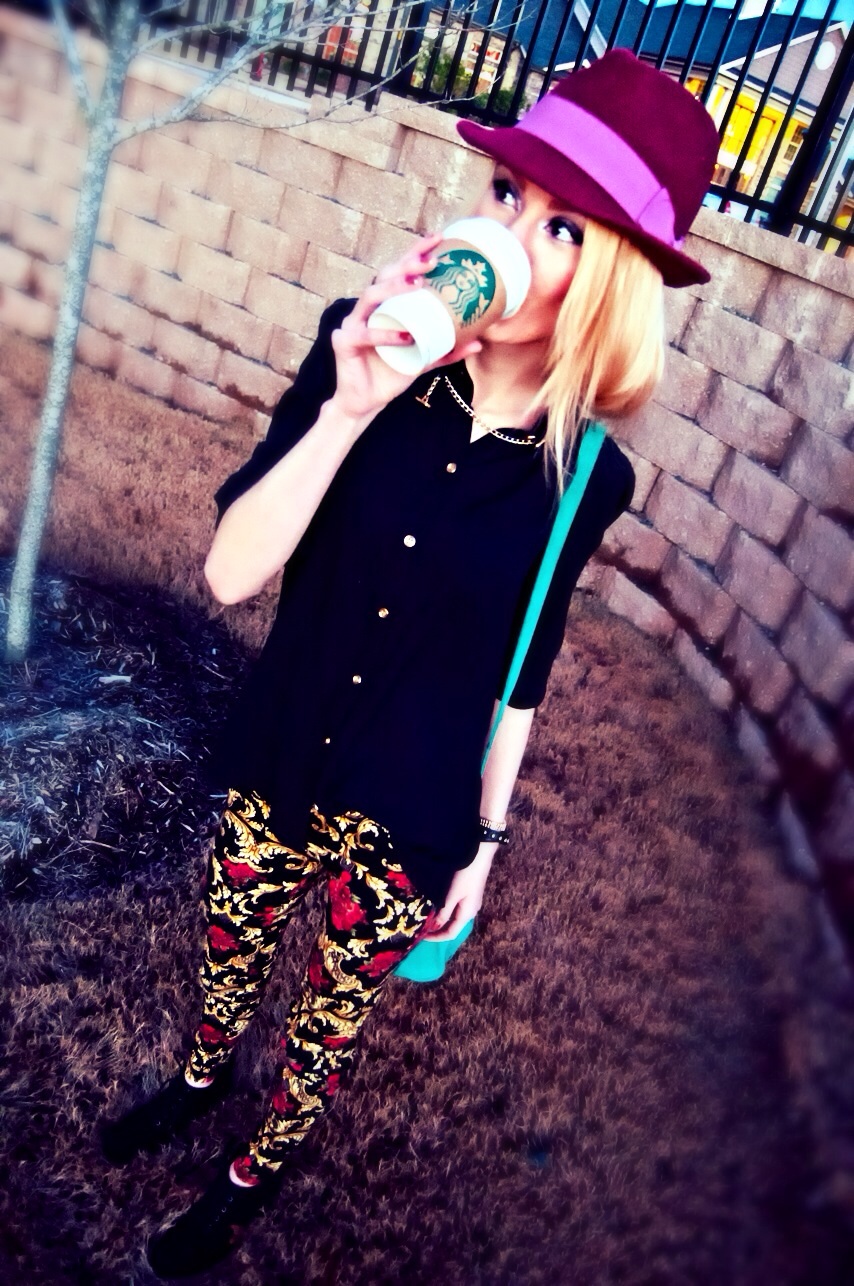 Top: Ross/ Leggings: Forever21/ Shoes: Rue21/ Hat: World Market/ Bracelet: Forever21/ Purse: Forever21
I got my eyeshadows (L.A. Colors Bold Eyes: Intense), and my lip gloss (Milani Lip Flash: Star Flash), for only $1 each at the Dollar Tree.