If you could raid any celebrity's closet, who would it be? I have a few whose personal style I really admire and would wear anything that they have.
First on my list is one of my favorite actresses from one of my favorite shows, Michelle Dockery. (I'm pretty sure that Downton Abbey is everyones favorite show).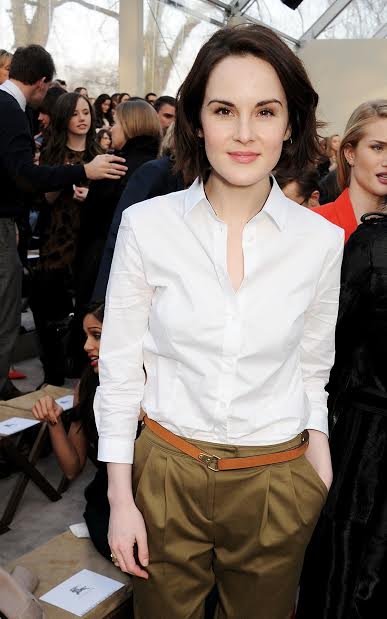 Her style sense is so sophisticated, but far from old and boring. I particularly like the simplicity of this outfit. Less can definitely be more if it is styled correctly. This outfit consists of only neutrals, but there is enough contrast to keep it from being too monochromatic. Even her hair and makeup are simple and natural looking, with a slight hint of color in her lips. The natural pink hue really pulls it together.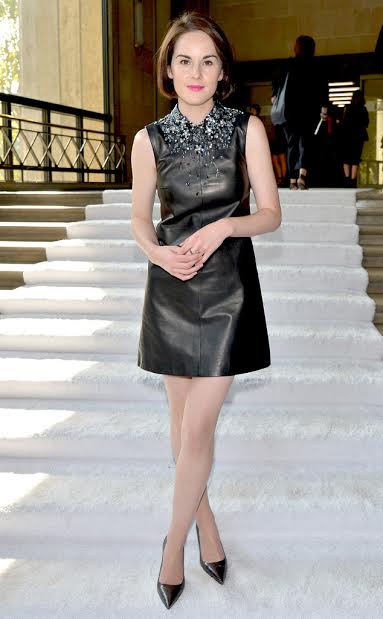 She is so elegant, even black leather looks soft and feminine on her. I love the idea of taking something like black leather that is usually not associated with classiness, and somehow making it super elegant. The blinged out collar helps to make this more feminine, but the way you carry yourself is what really determines the overall mood of an outfit.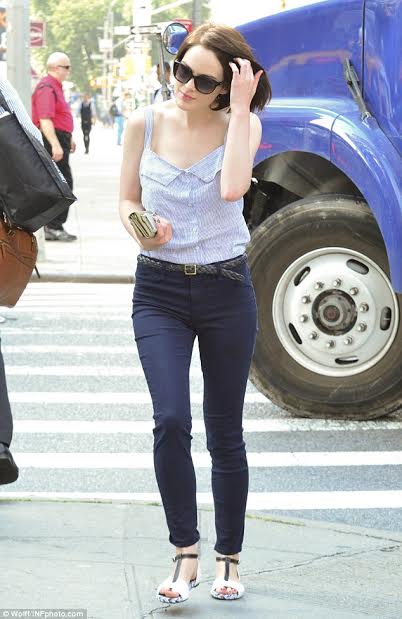 Even when she is dressed completely casual, it looks perfect and very well put together! (It probably also helps to be as beautiful as she is, I mean come on, she could make a garbage bag look gorgeous).
The next closet I would raid is the flawless, Miranda Kerr.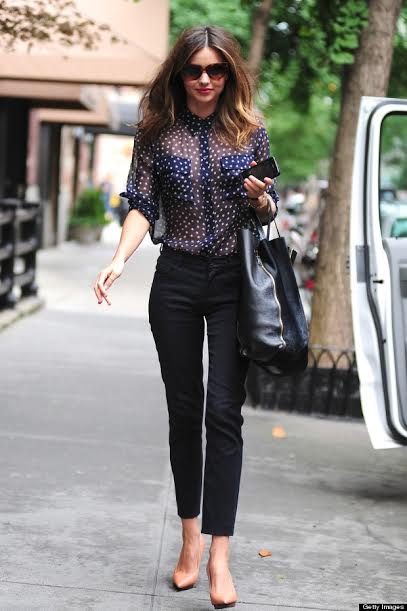 Everything about this outfit is stunning. What I really like is the length of the pants paired with nude shoes. Wearing heels that blend in with your skin, give the appearance of longer legs, (not that she needs to do that, but most of us do).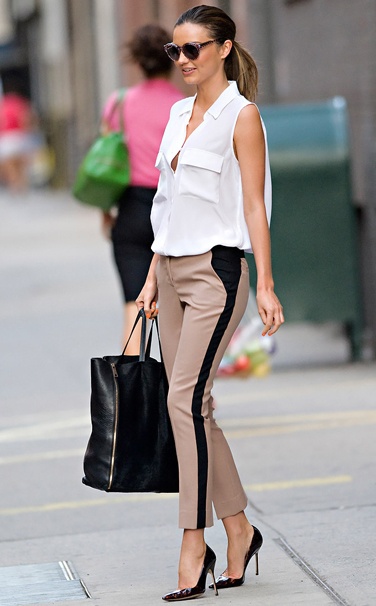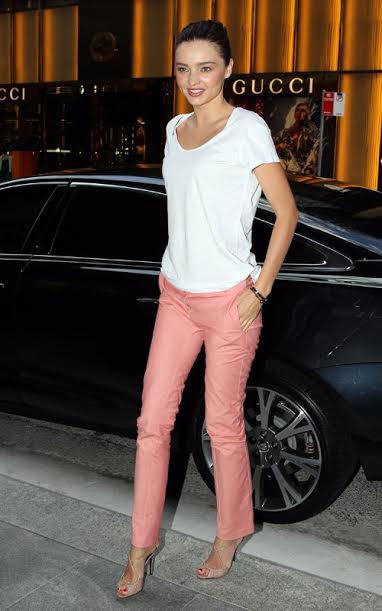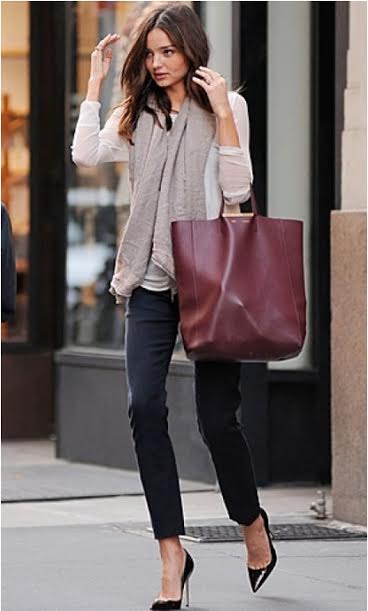 Is anyone else annoyed that she can make walking look like a magazine cover?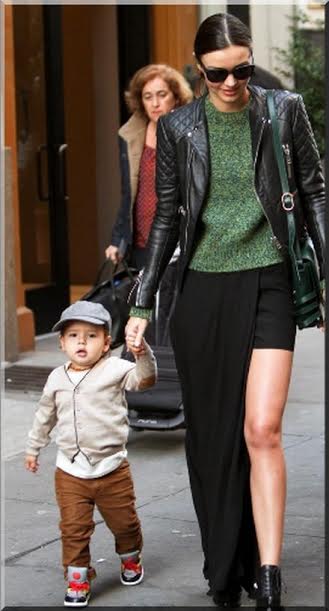 Looks like her son is a miniature model in the making. What a stylish little guy.
Last but most certainly not least, the ever so stylish, Olivia Palermo.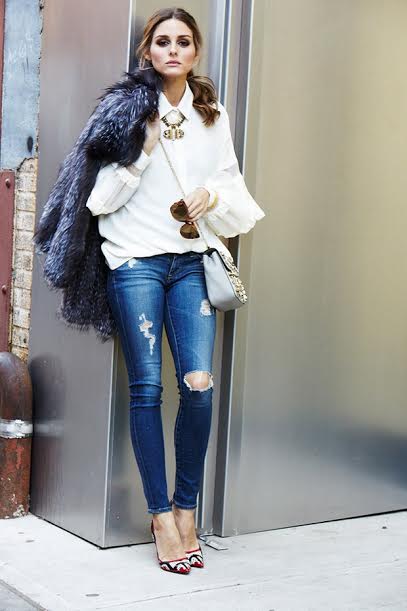 I'm going so crazy over this coat!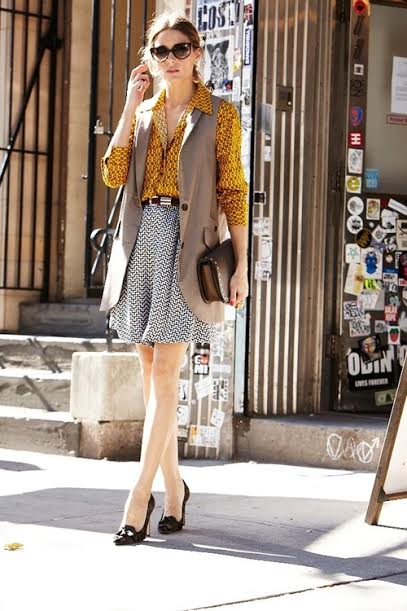 I just love how she wears so many different things. I wouldn't categorize her in any specific style, she just embodies the word in every way.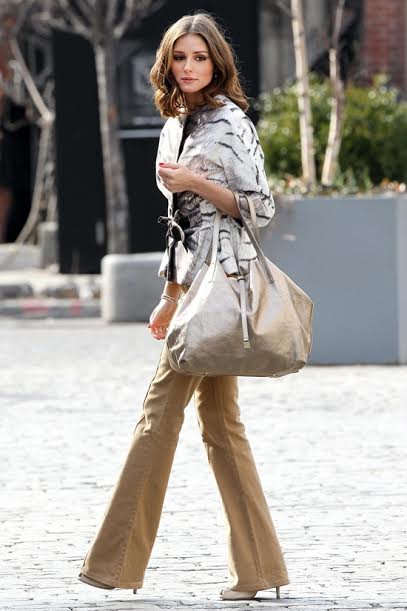 Pants like these are very good for elongating legs. Olivia Palermo is not a very tall person, but you would never know when she's wearing these.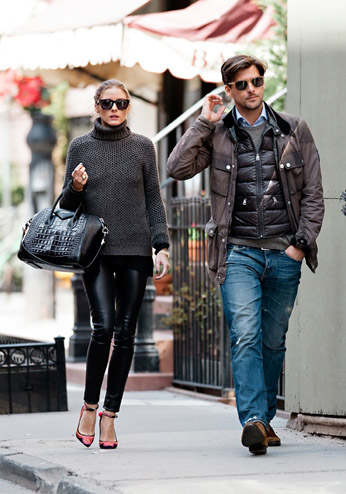 I wanted to end this post with one of my favorite outfits I've ever seen. It's black, leather, simple, yet dramatic and striking (all of my favorite things).