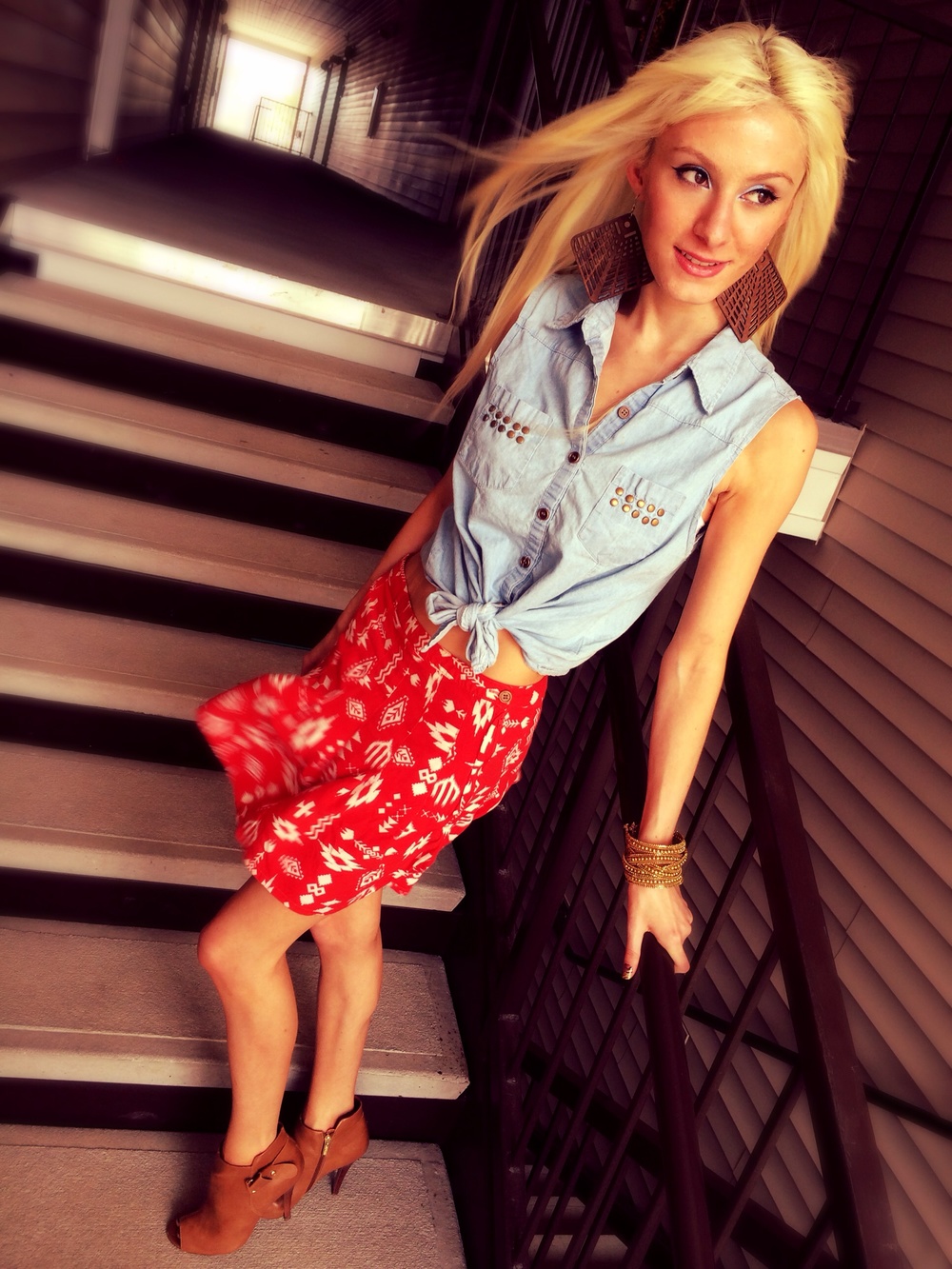 I spent most of the day running around from thrift stores to flea markets trying to find furniture to fix up. I thought that a cute comfy skirt that I bought at a thrift store would be appropriate for the task at hand, (and the weather was warm enough as well)!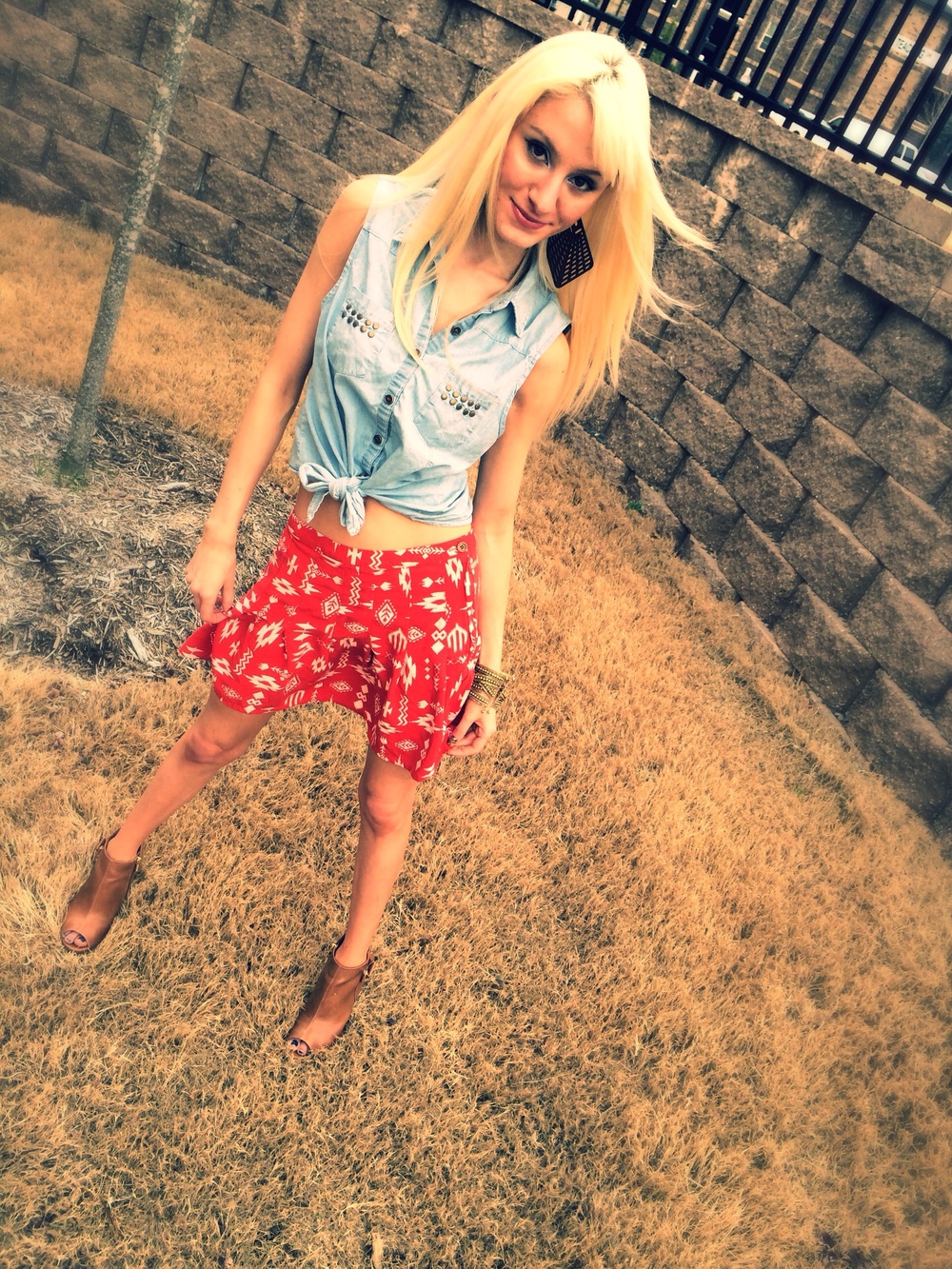 This tribal print skirt is adorable, but very easily blown around by the wind, which there was a lot of today. But I didn't mind putting forth the extra effort in holding it down, since it is so soft to touch. I styled it with my denim vest, making it a very casual and fun outfit. I like to add a bit of glam to everything, so of course heels were needed as well as a bulky gold bangle.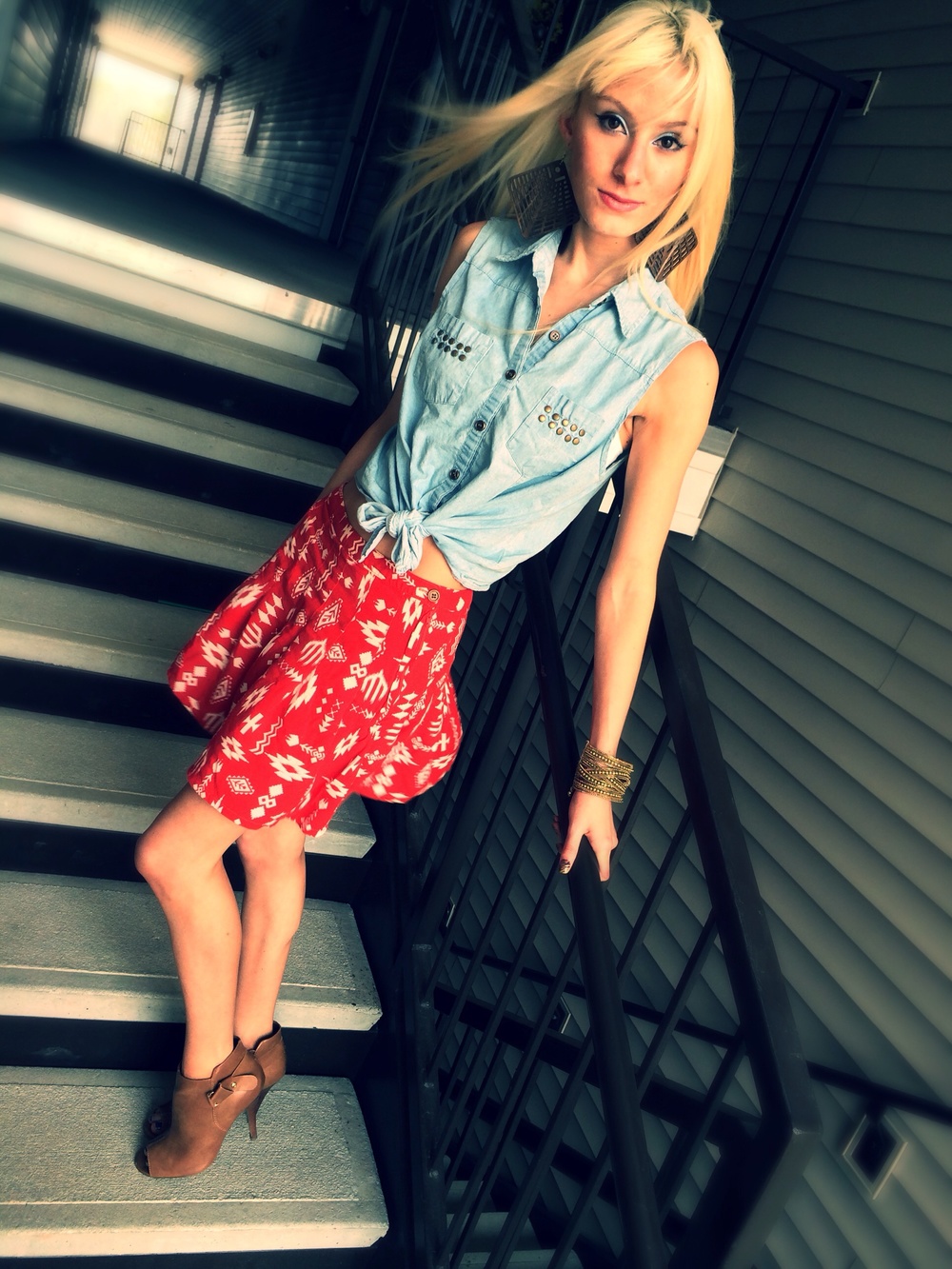 And some bold looking cut-out wooden earrings had to be worn with this outfit. (I really love big earrings because of their slimming effect on ones face). I needed this since my face is a little puffier than usual, thanks to crazy acne medications and breakouts, (isn't acne just the worst)… But wearing this fun and vibrant skirt helped brighten my mood 🙂 As shallow as some people think it is, you seriously can not get around the fact that wearing clothing that you find beautiful does make you feel good. A cute outfit won't make you happy about everything, but the small things, (like what you wear), can really set your mood for the day.