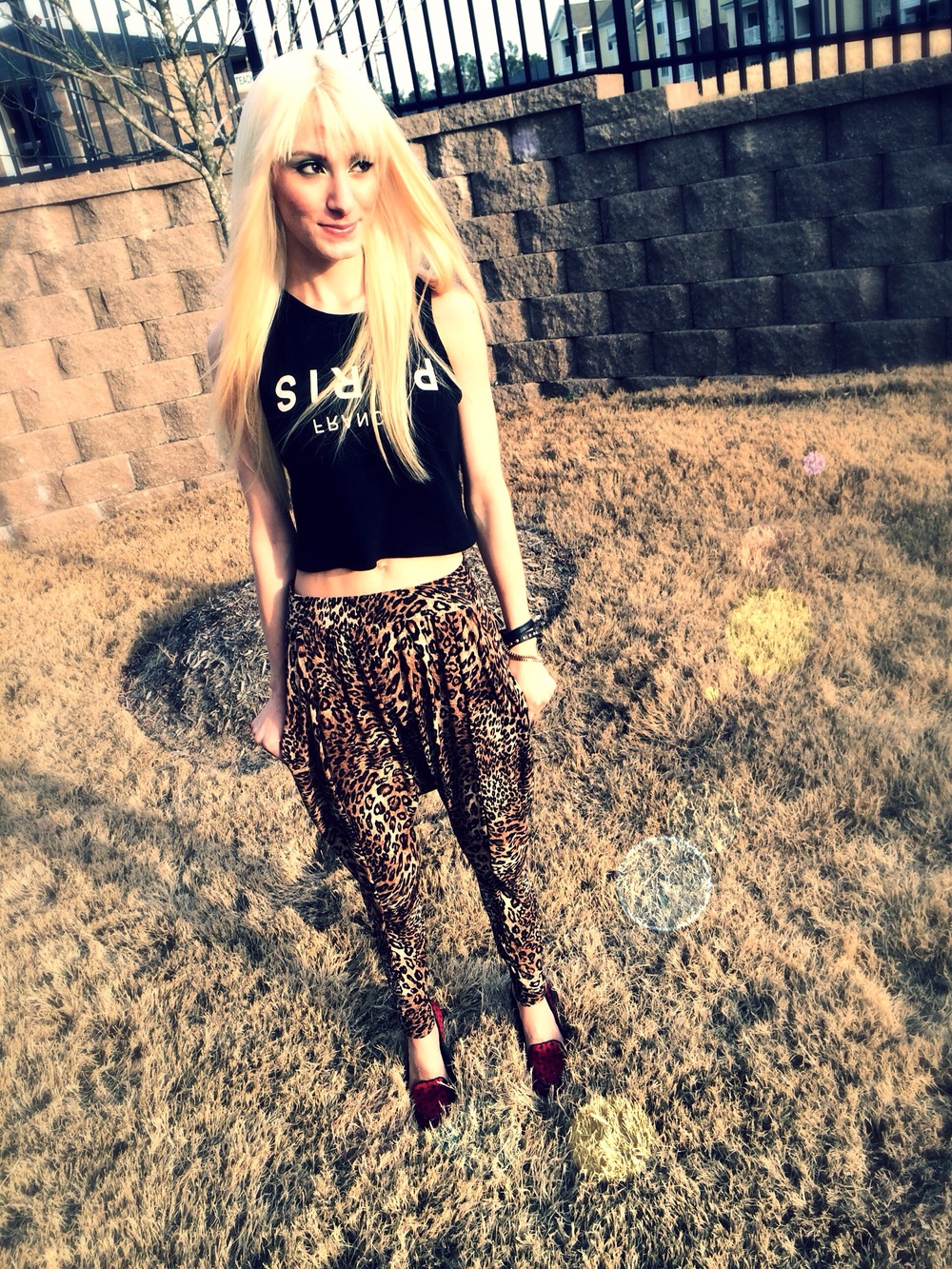 My sister and friend got these pants for me as a joke, (I don't think that they actually expected me to ever wear them). But I'll try anything, especially if they're as cute as these leopard harem pants! The ladies who got them for me thought that they were ugly, but I happen to like them 🙂 so joke's on them, (or maybe not and I just look ridiculous).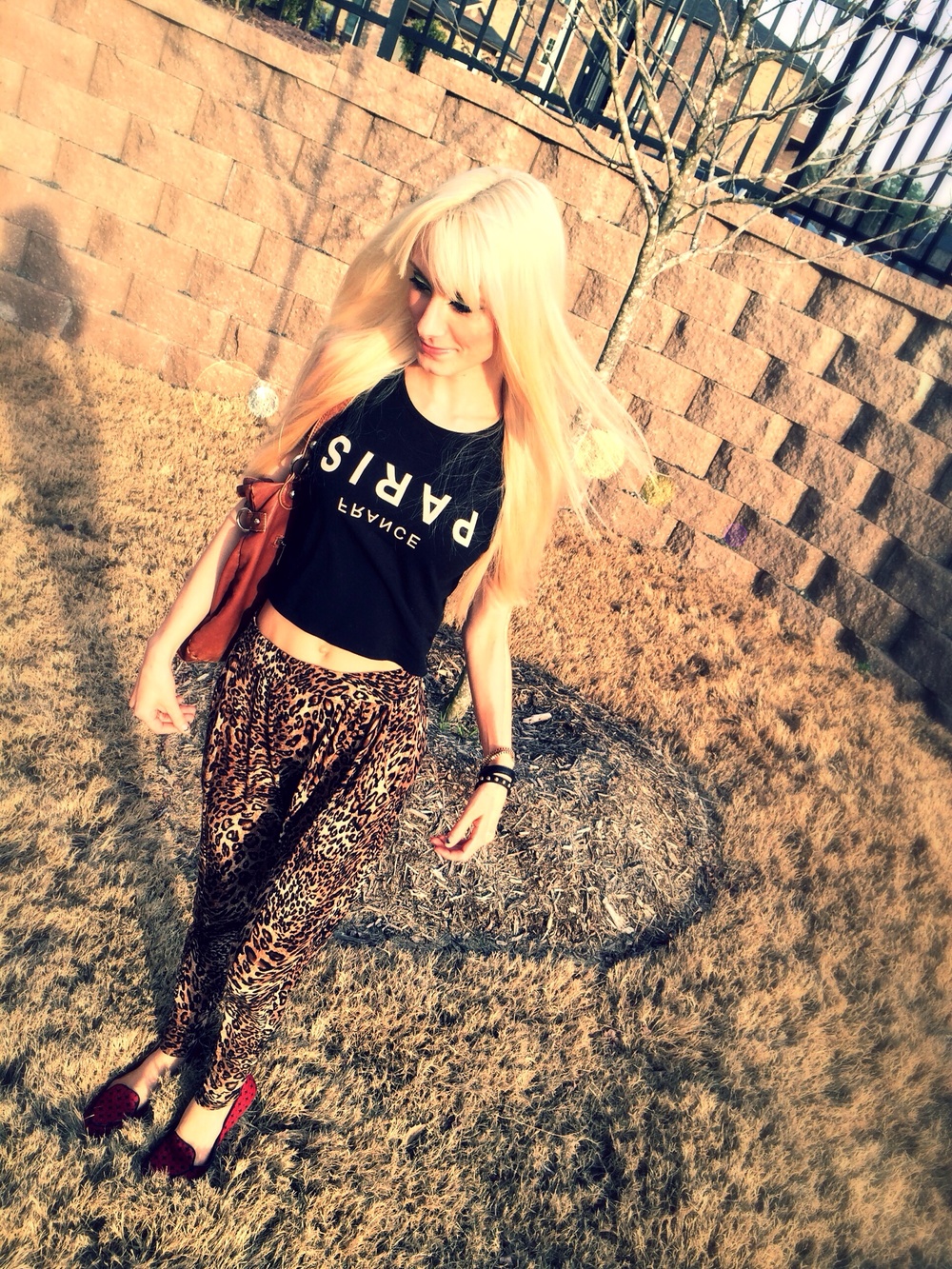 Have I mentioned that I really love harem pants/drop pants?  Well I'm still obsessed. They're perfect in warm weather because they're flowy and light like a skirt, but you don't have to worry about how you sit and get out of the car. It's a perfect combination. Comfort and lightness of a skirt, with the carefree feeling of pants.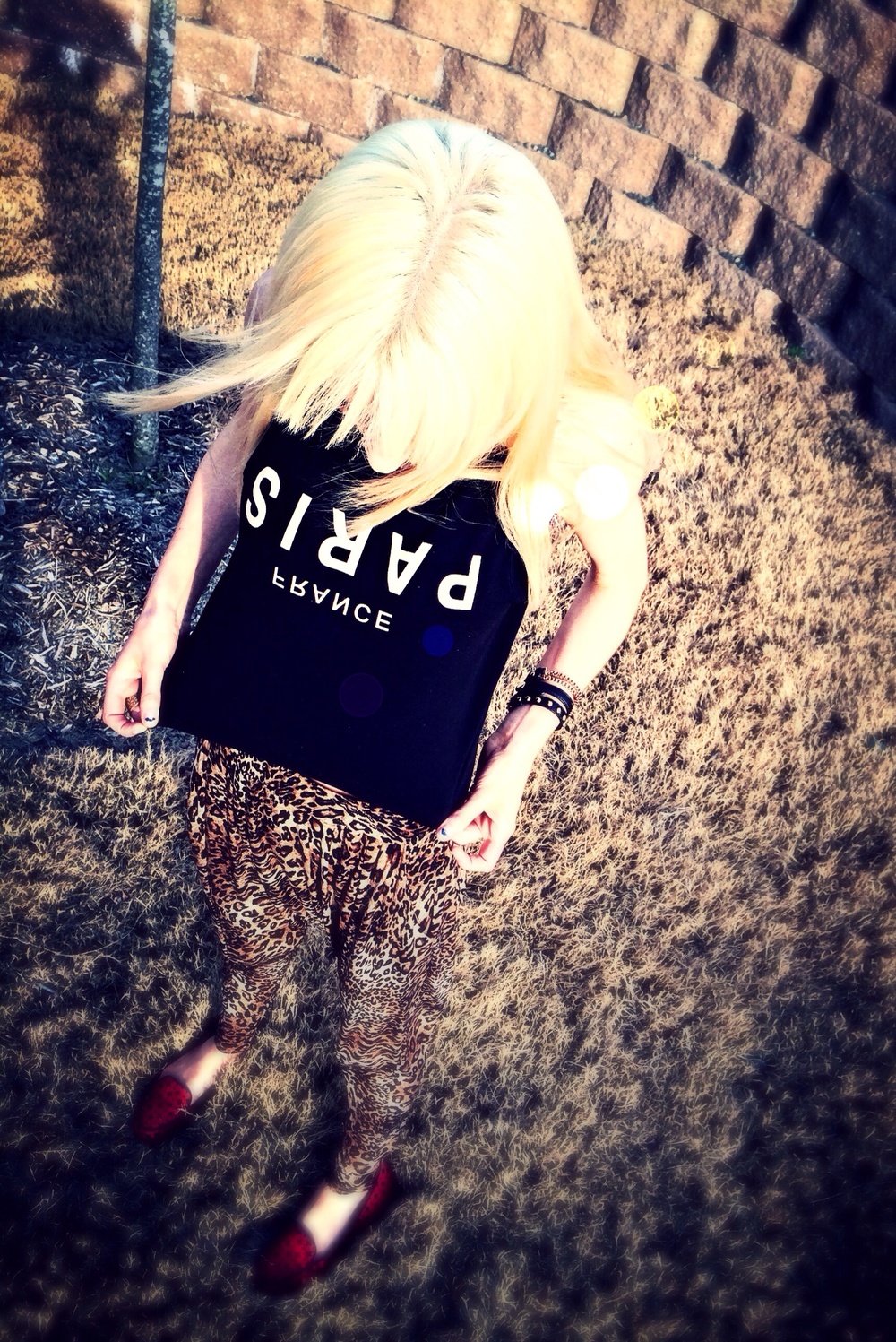 And this crop top is pretty much my new favorite shirt. Like I've mentioned  in previous posts, for some reason I buy crop tops on extra confident days, then feel to uncomfortable to ever actually wear them. But since these pants came up higher on my waist, it showed less and didn't even feel like I was wearing a crop top.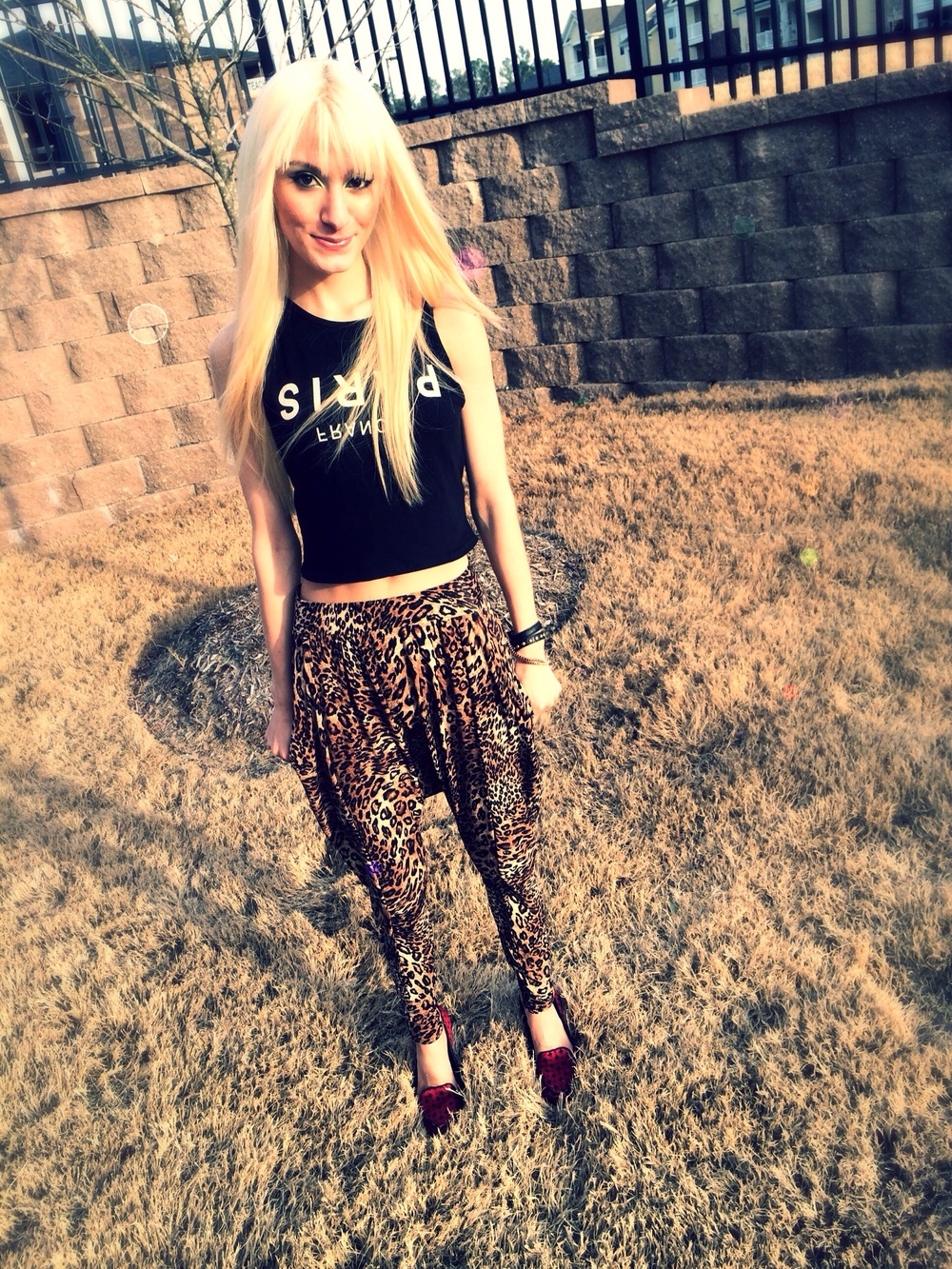 I also recently got my hair cut, and am now beginning the grueling process of growing my bangs out… Hmm, I guess it's time to binge pin hair growth tricks and bang styles on Pinterest.