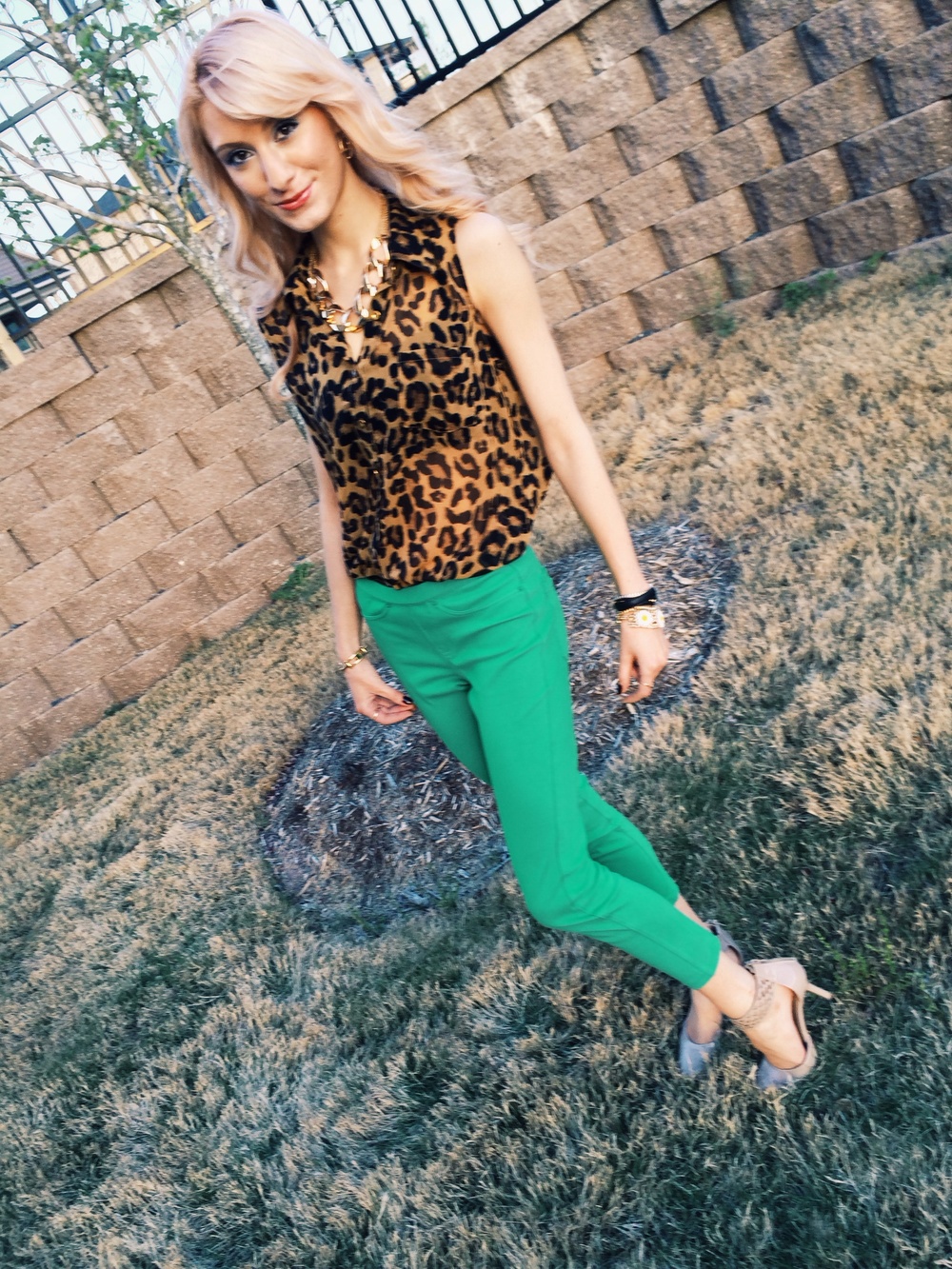 I went through a crazy leopard print obssession about a year ago, and now have a lot of very bold pieces.  I used to just pair these intense pieces with black, but leopard print is very bold and intimidating enough on its own, (and I'm told that I have a natural mean/scary look on my face),so black and leopard make me look extra mean, (I'm actually pretty nice though 😉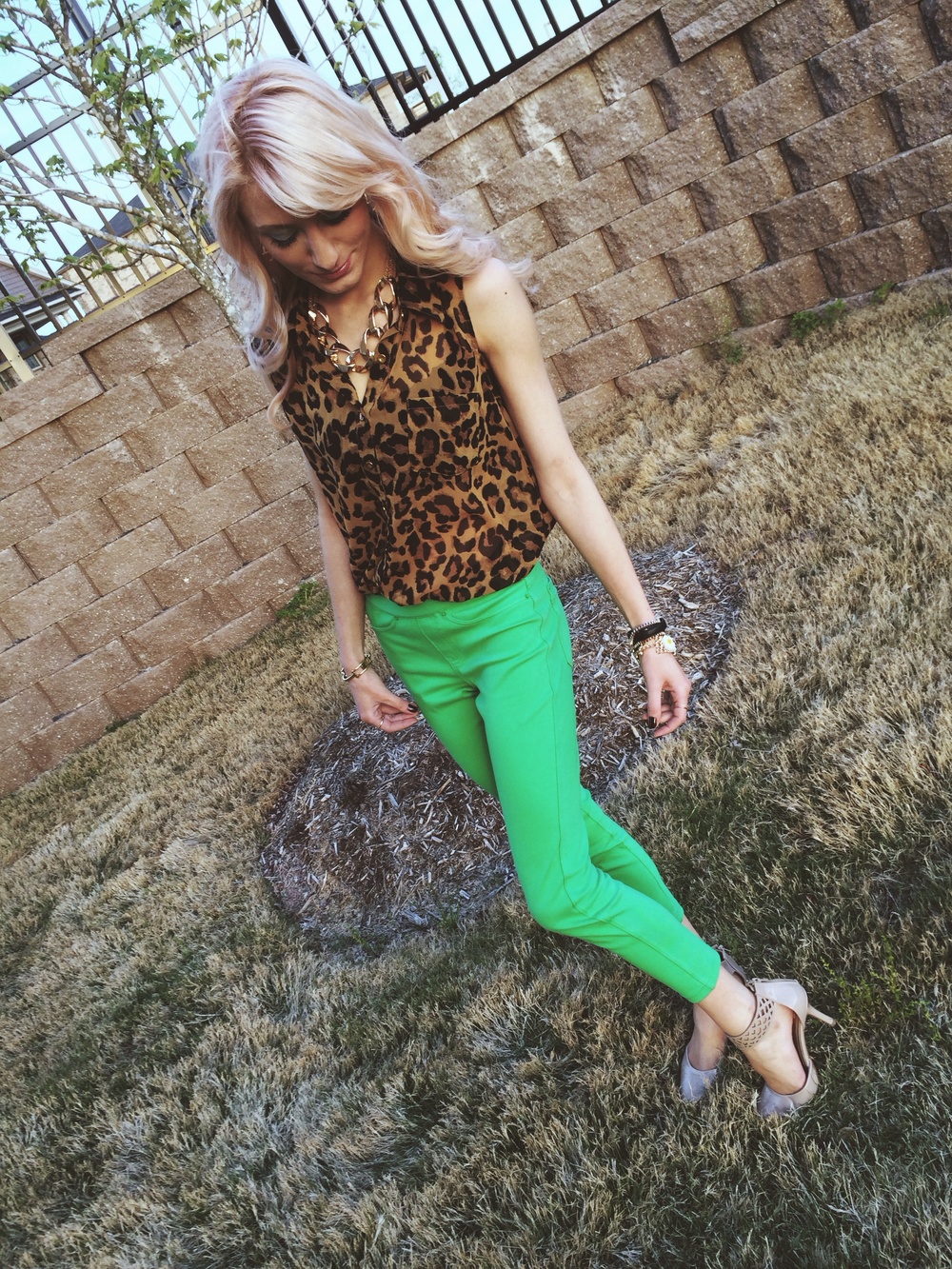 I really love the fierceness of leopard, but prefer to tone it down and make it more fun with some light, more approachable pieces.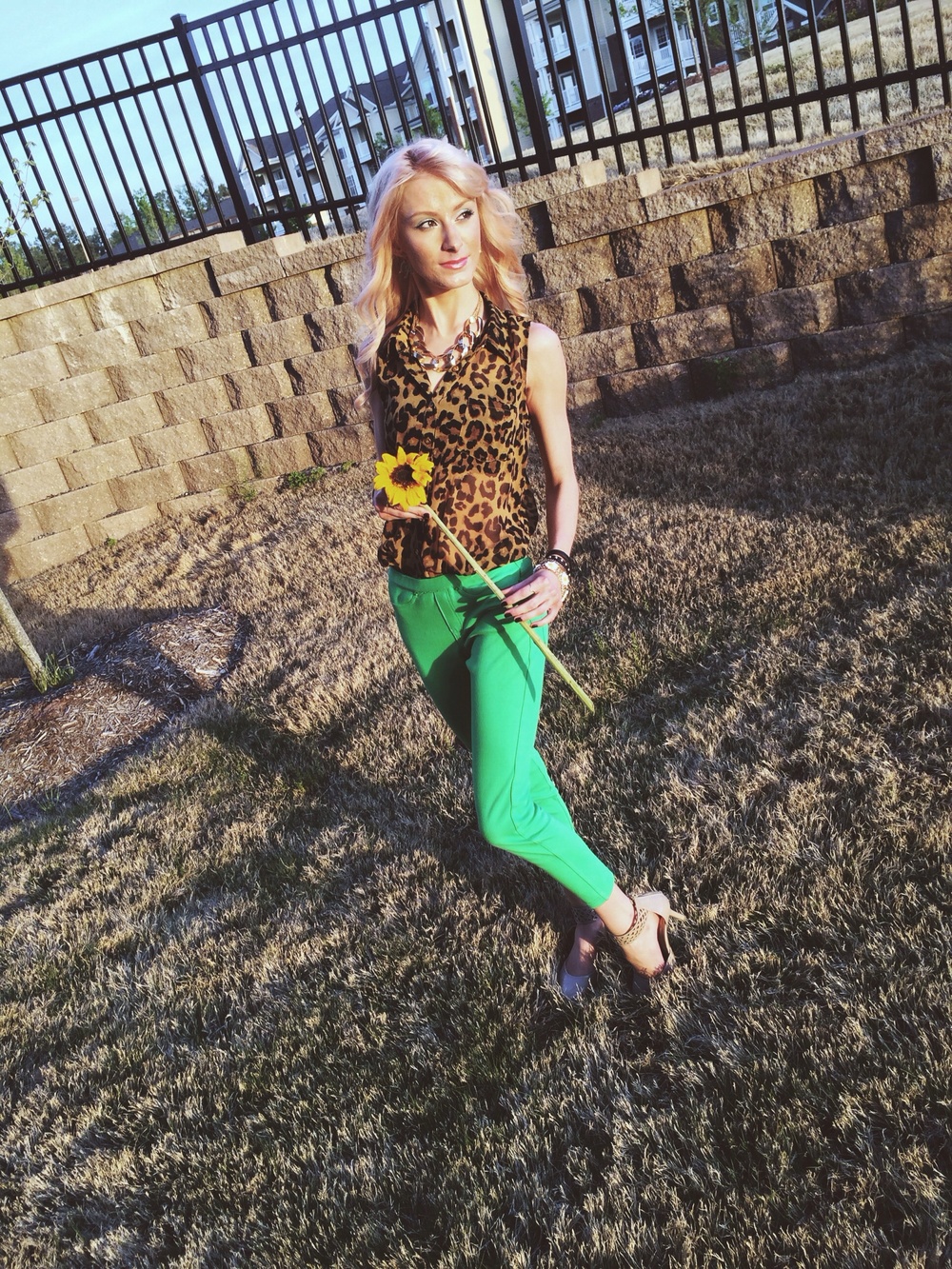 These green leggings are perfect! They aren't the most flattering pair of pants I own, but they are definetly great for spring and very light and comfortable in this warm weather.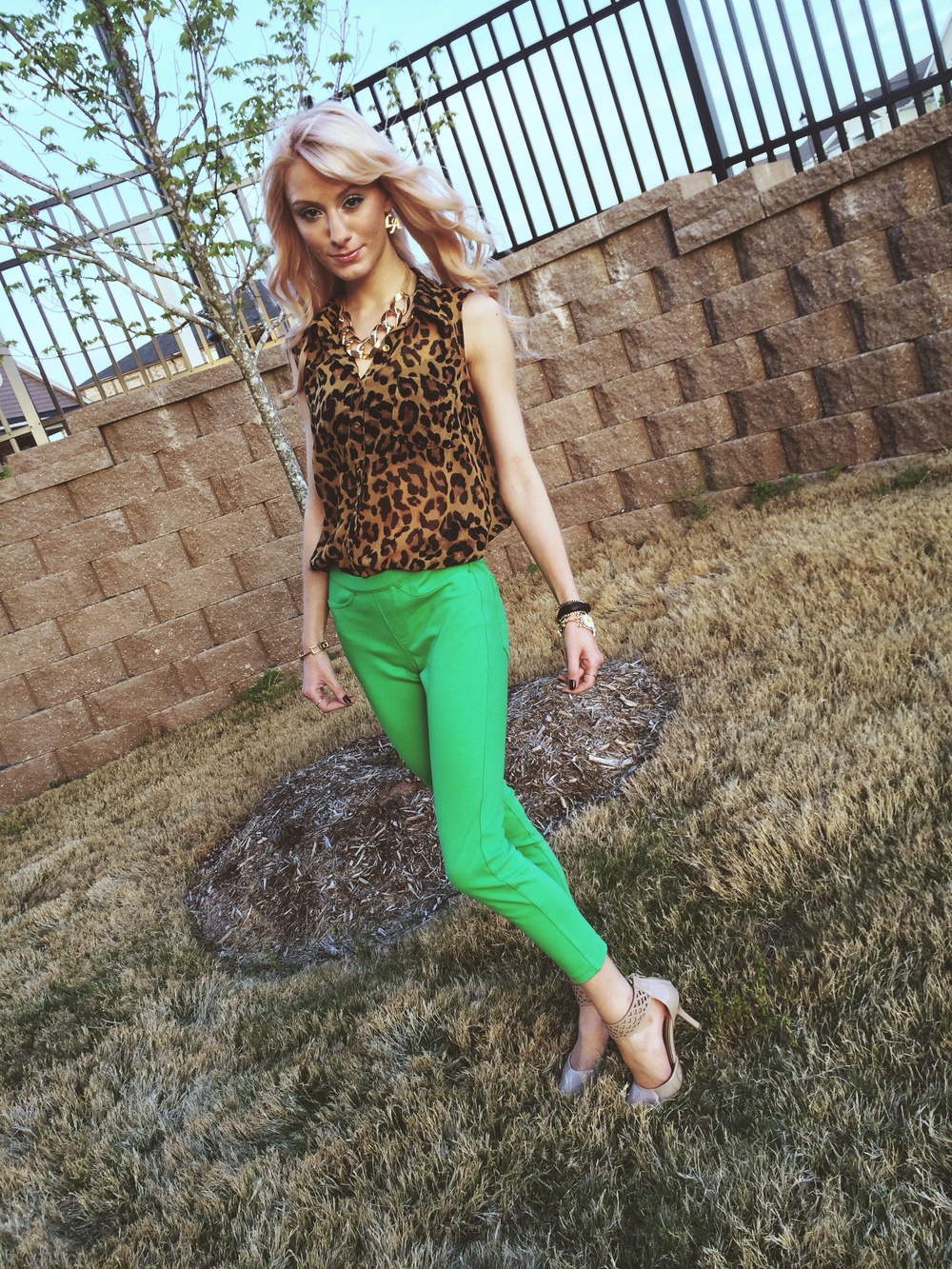 And I'm wearing my new favorite heels… Again.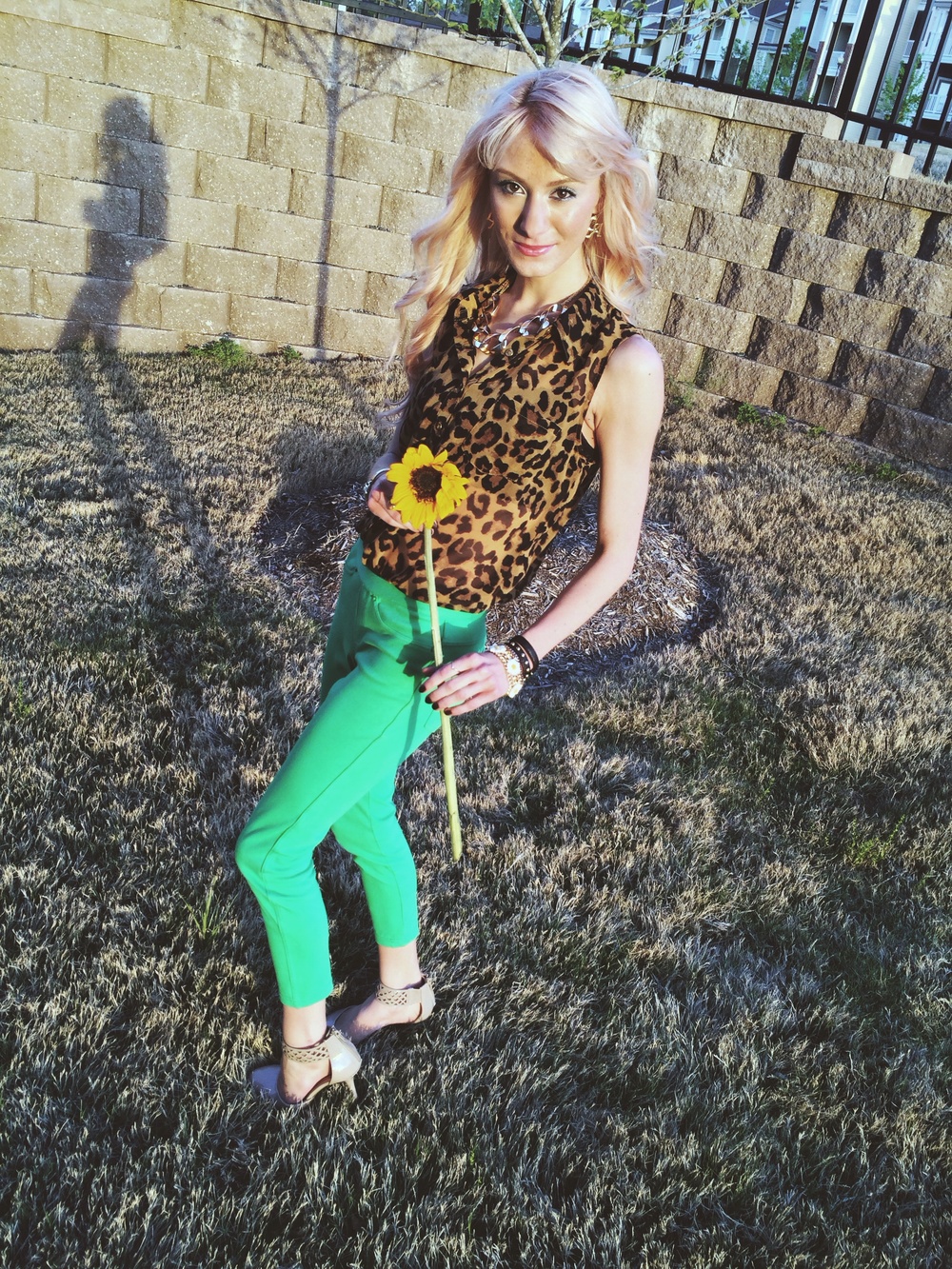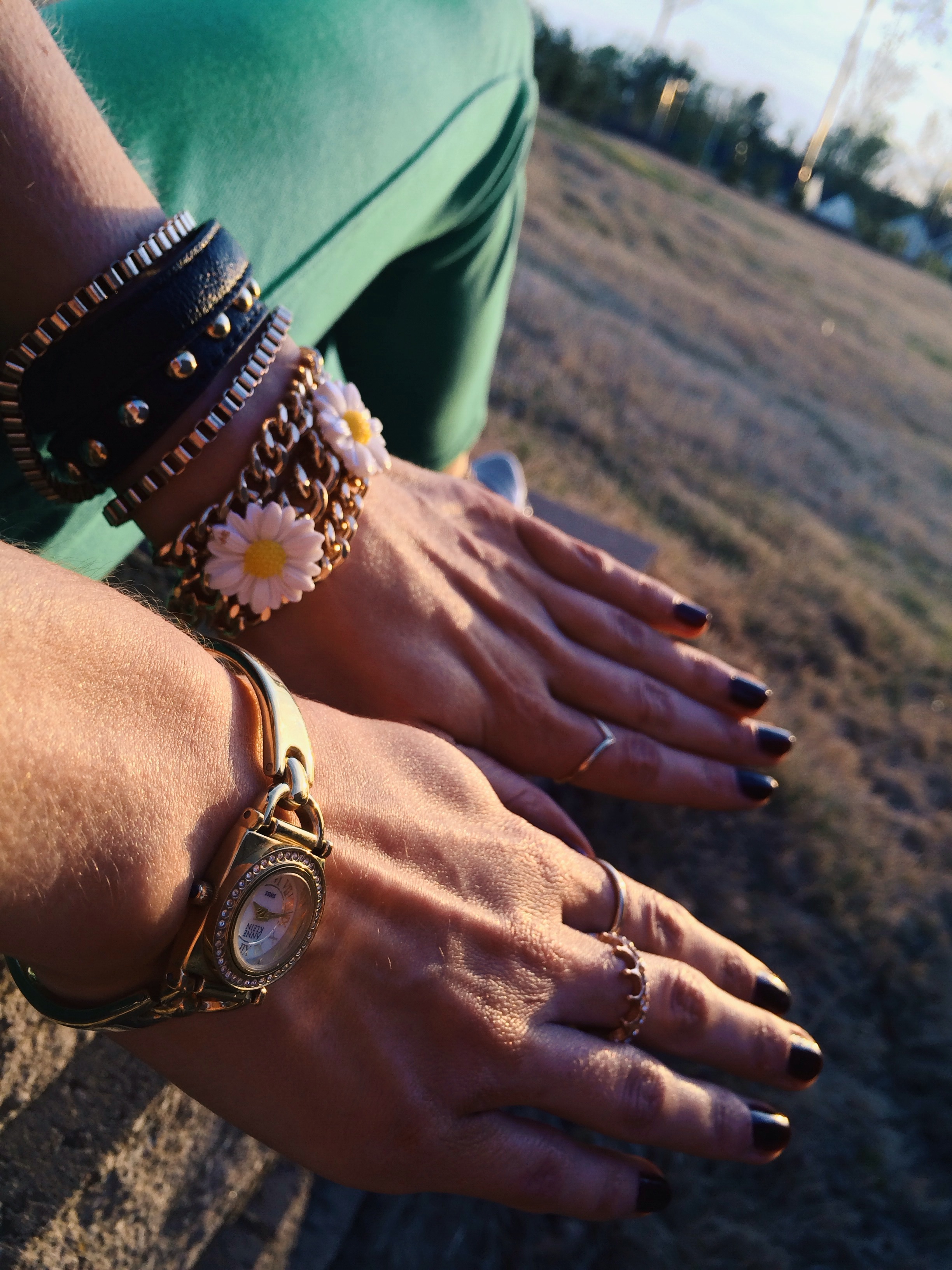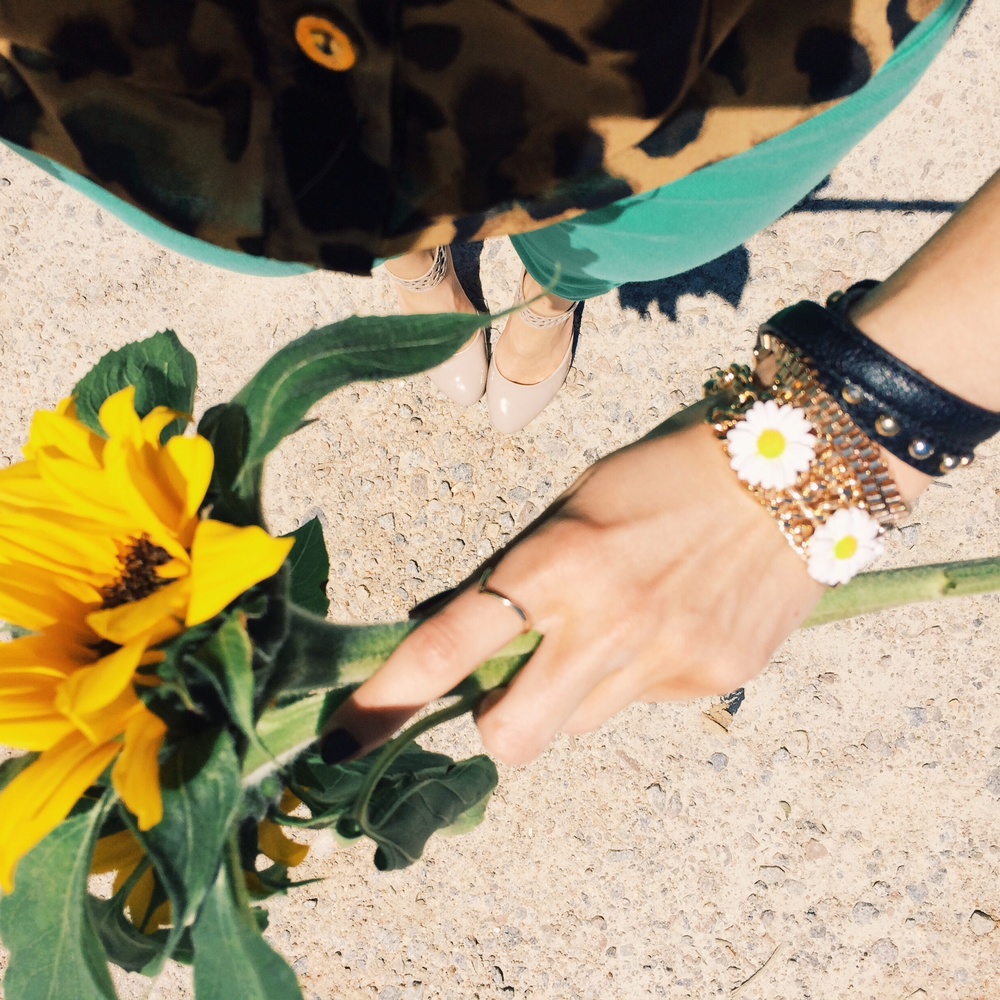 Top :: Papaya
Pants :: Macy's
Shoes :: Ross
Necklace :: Forever21
Leather Wrap Bracelet :: Forever21
Daisy Braclet :: Forever21
Crown Ring :: The Doodling Bug
Watch :: Anne Klein
Point Ring :: World Market