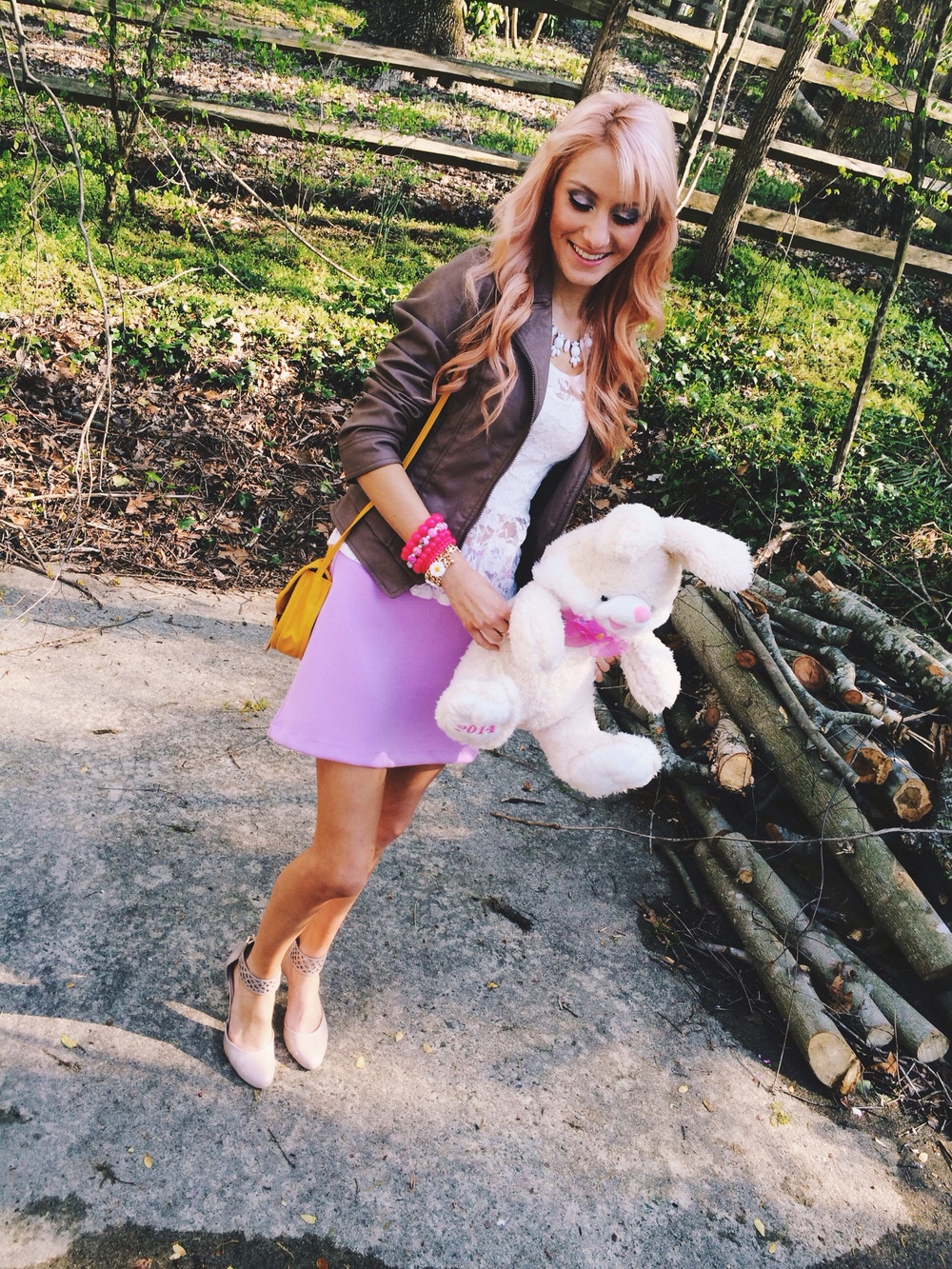 This is the outfit I wore Easter Sunday, hence, the Stuffed bunny.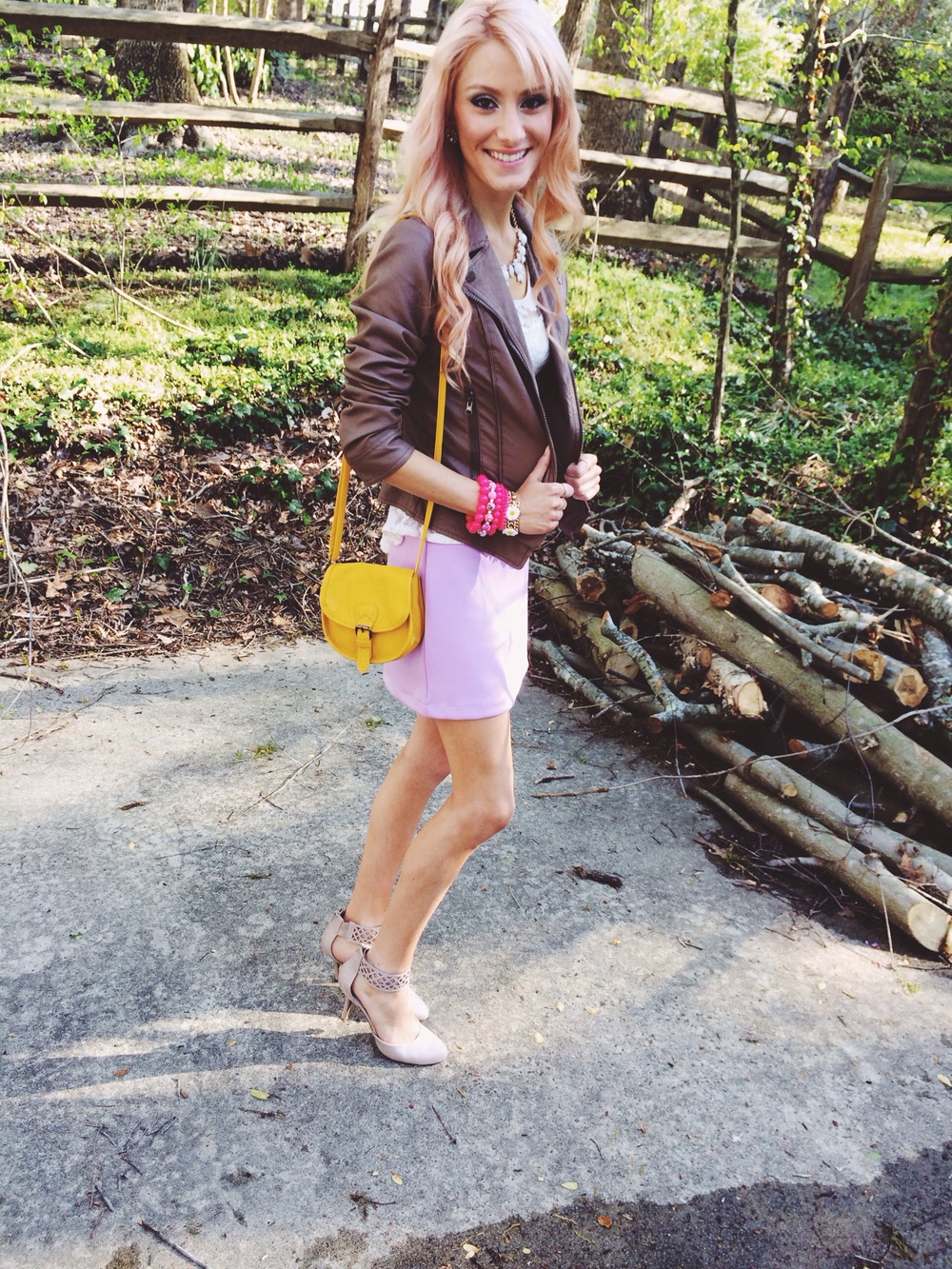 Pastels and lace are both very sweet and femine so naturally they make an adorable combination.  To keep it from looking so sweet that I should belong on a doll, I paired it with a tan leather jacket.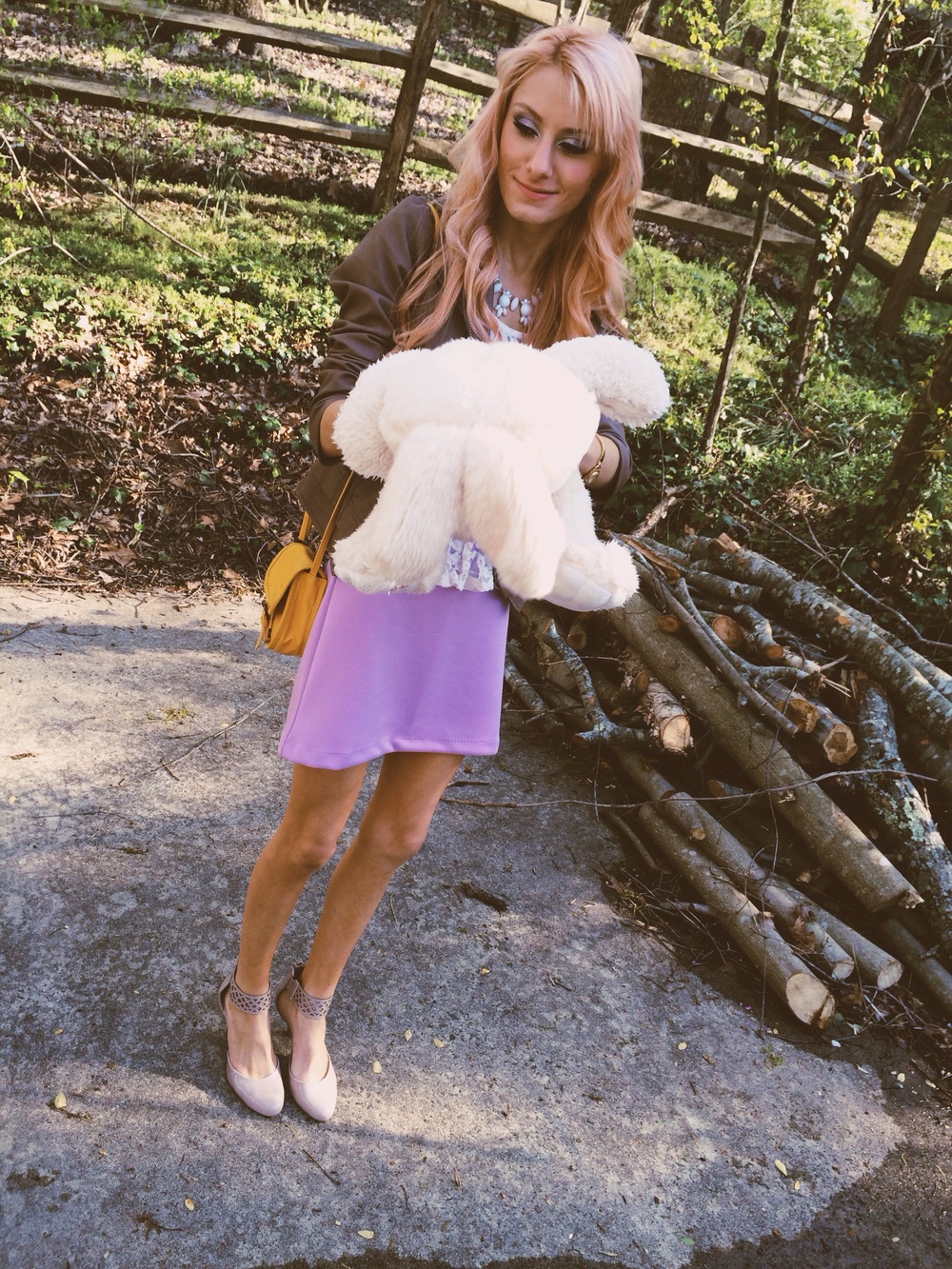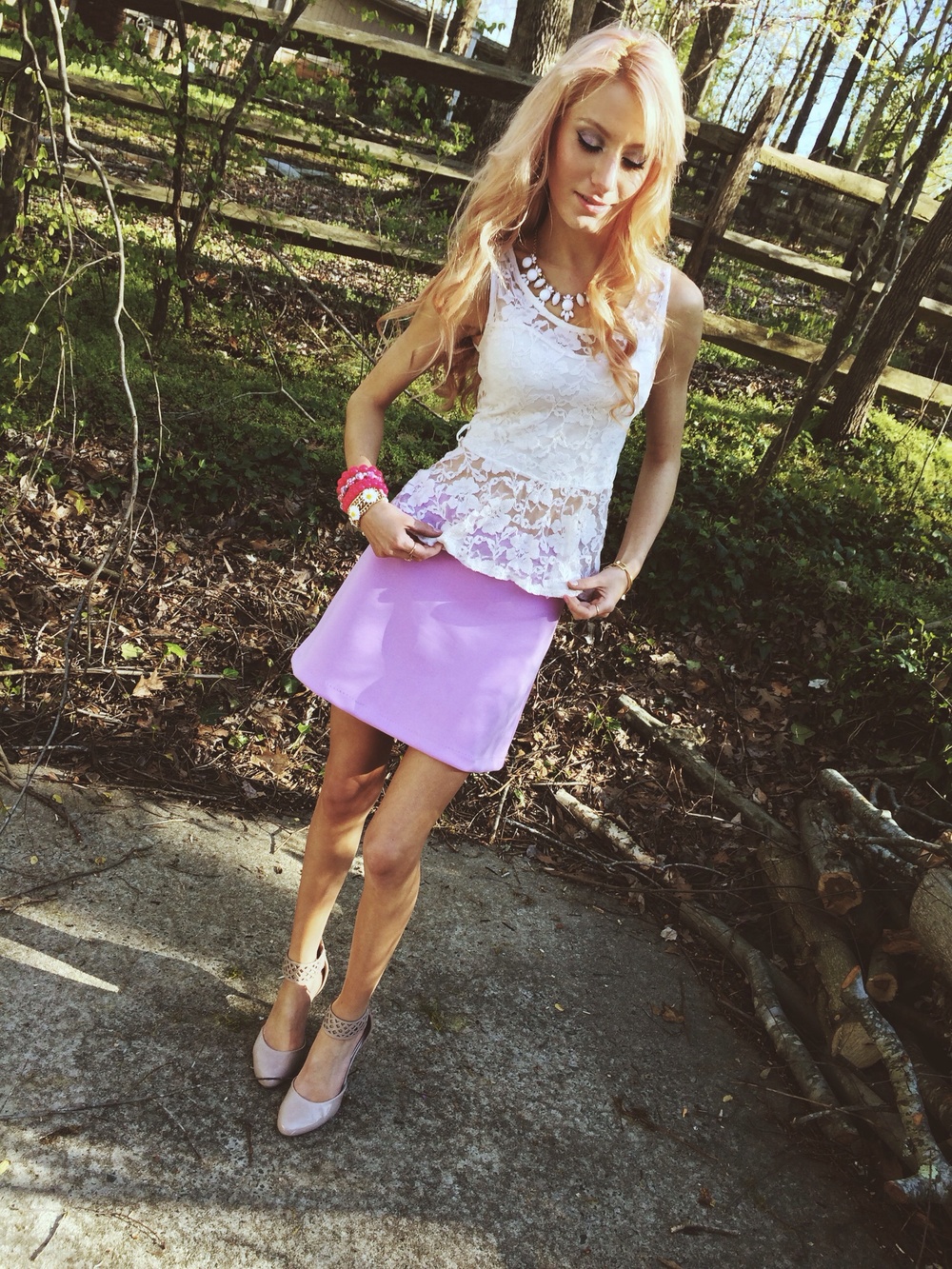 I found this beautiful lavender skirt at Forever21 for only about $8.  There was a variety of pastels to choose from.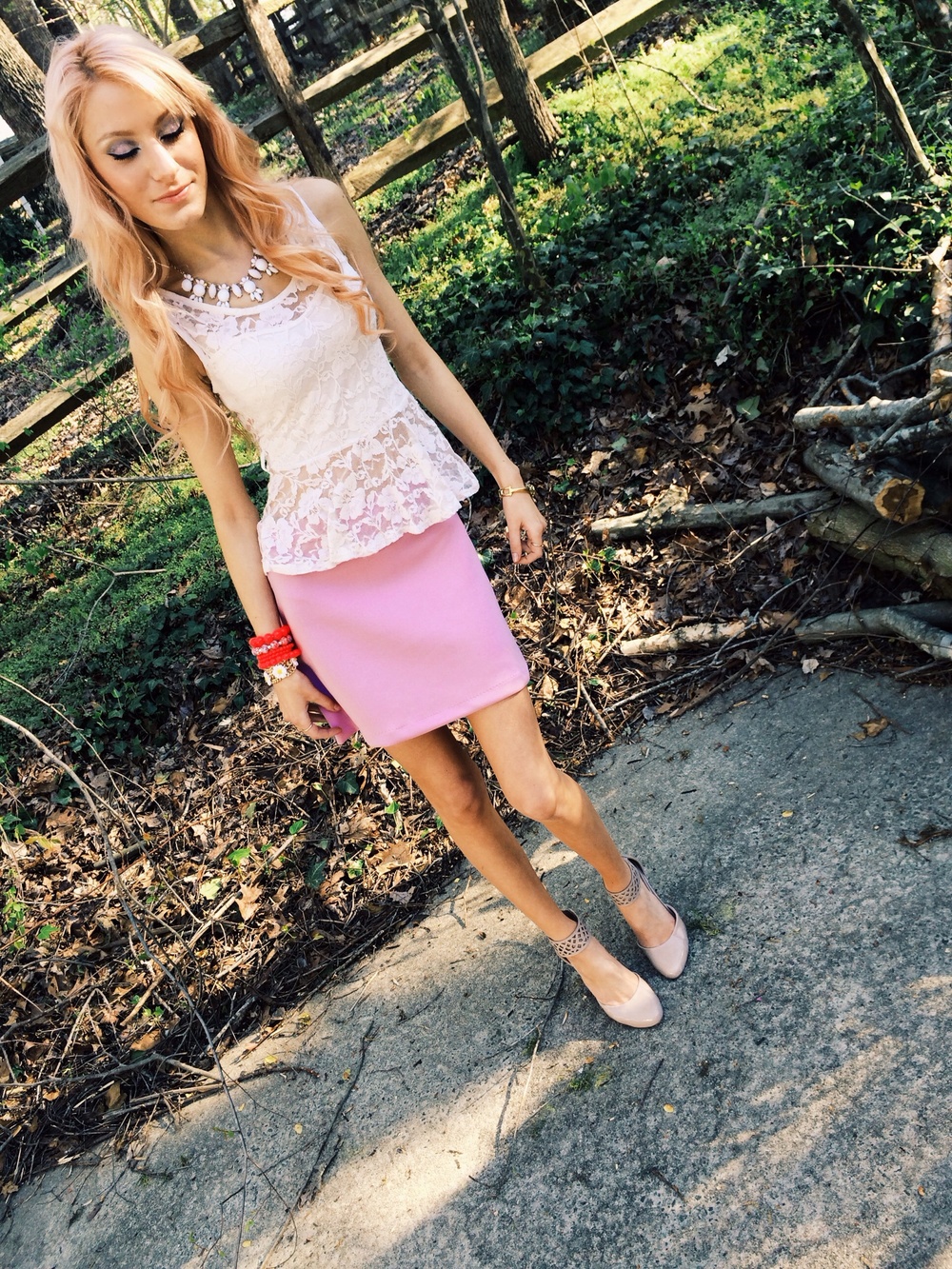 I've also been experimenting with arm candy.  I used to rarely ever wear bracelets, but it is just so fun to hear your wrists jingle when you move, and the see them sparkle when the light hits it.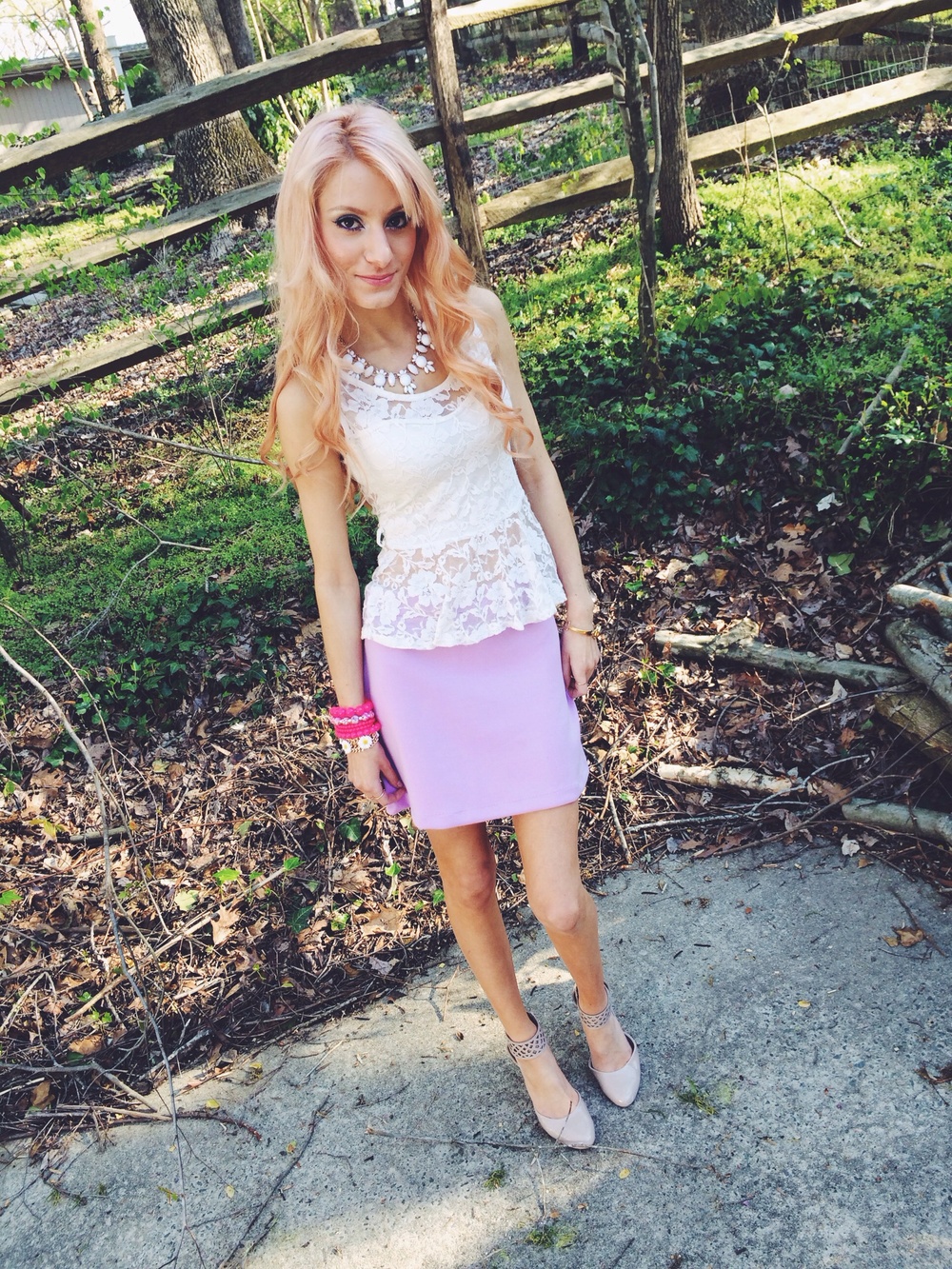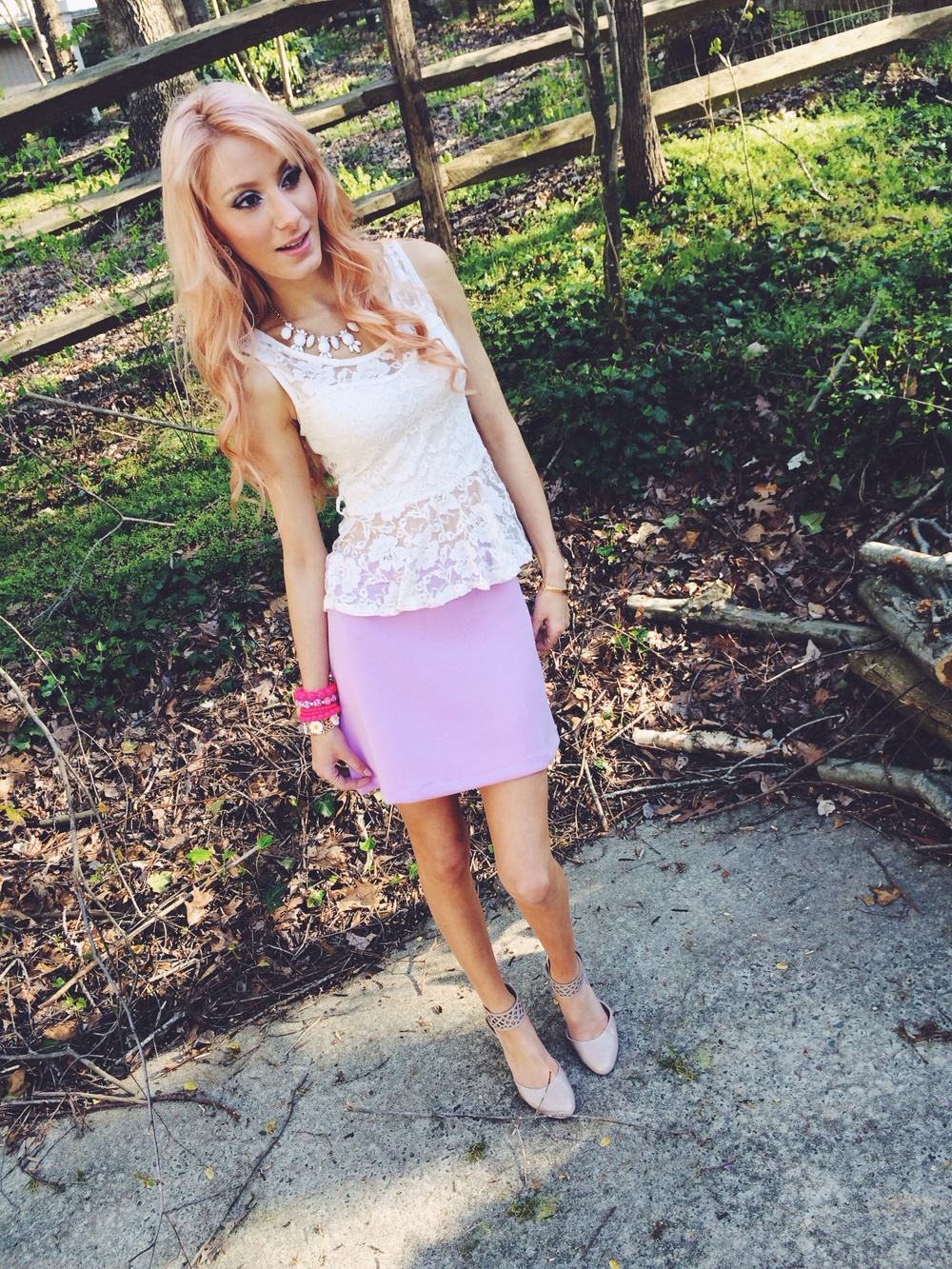 And I am completely obssessed with these shoes.  I think that I've worn them pretty much every time I've went out since I bought them.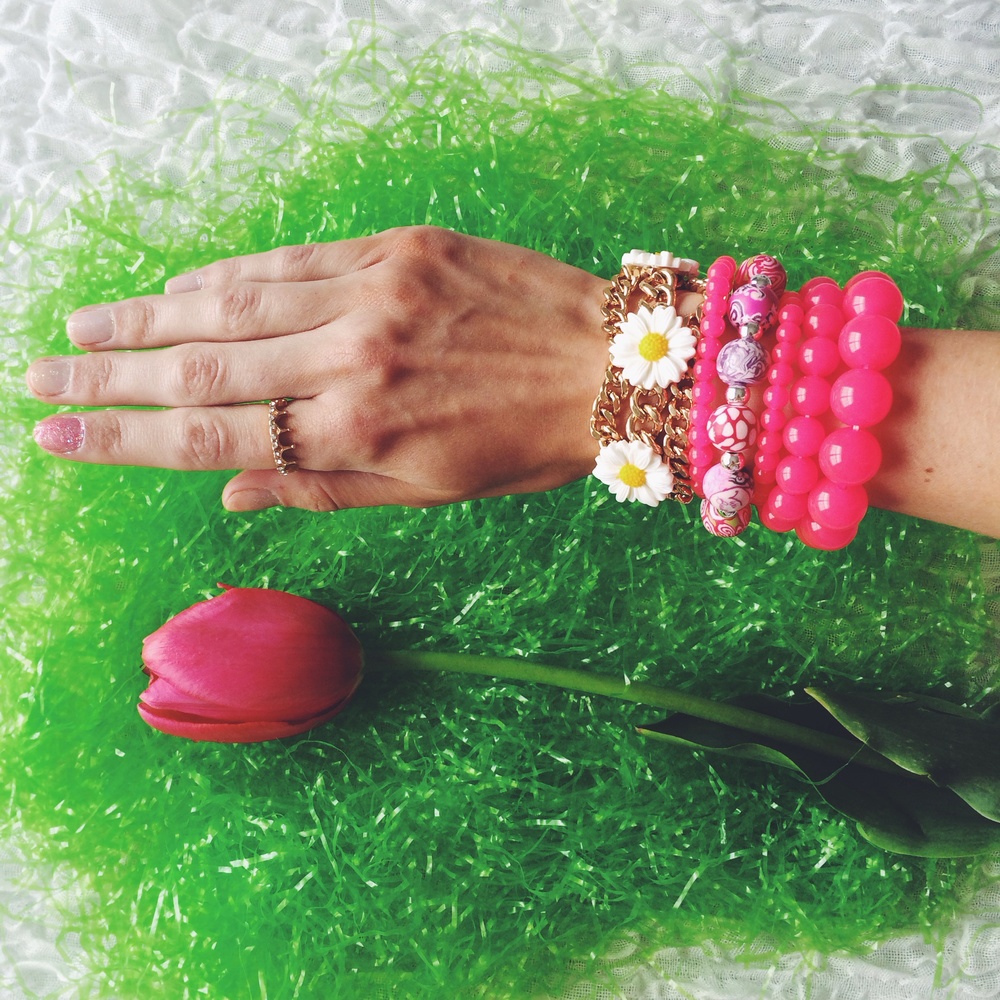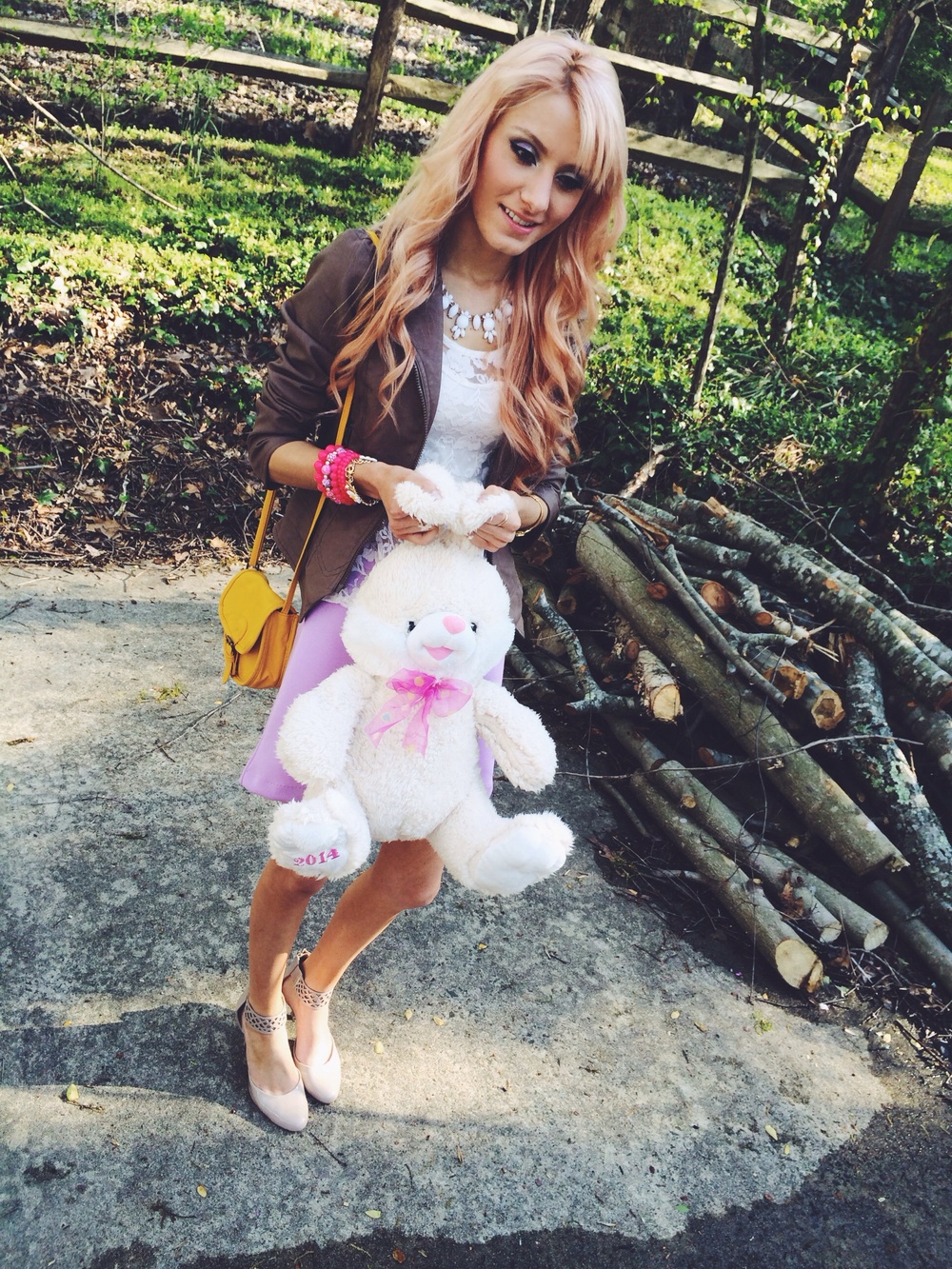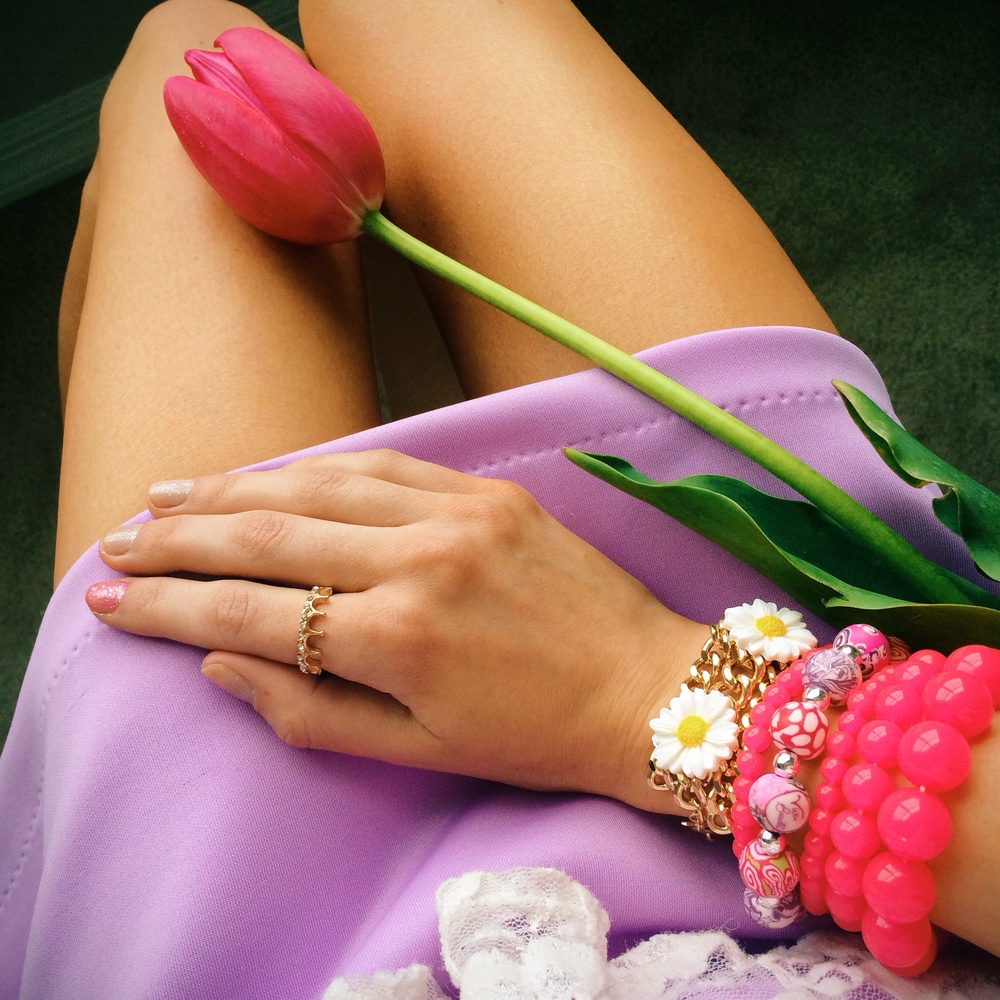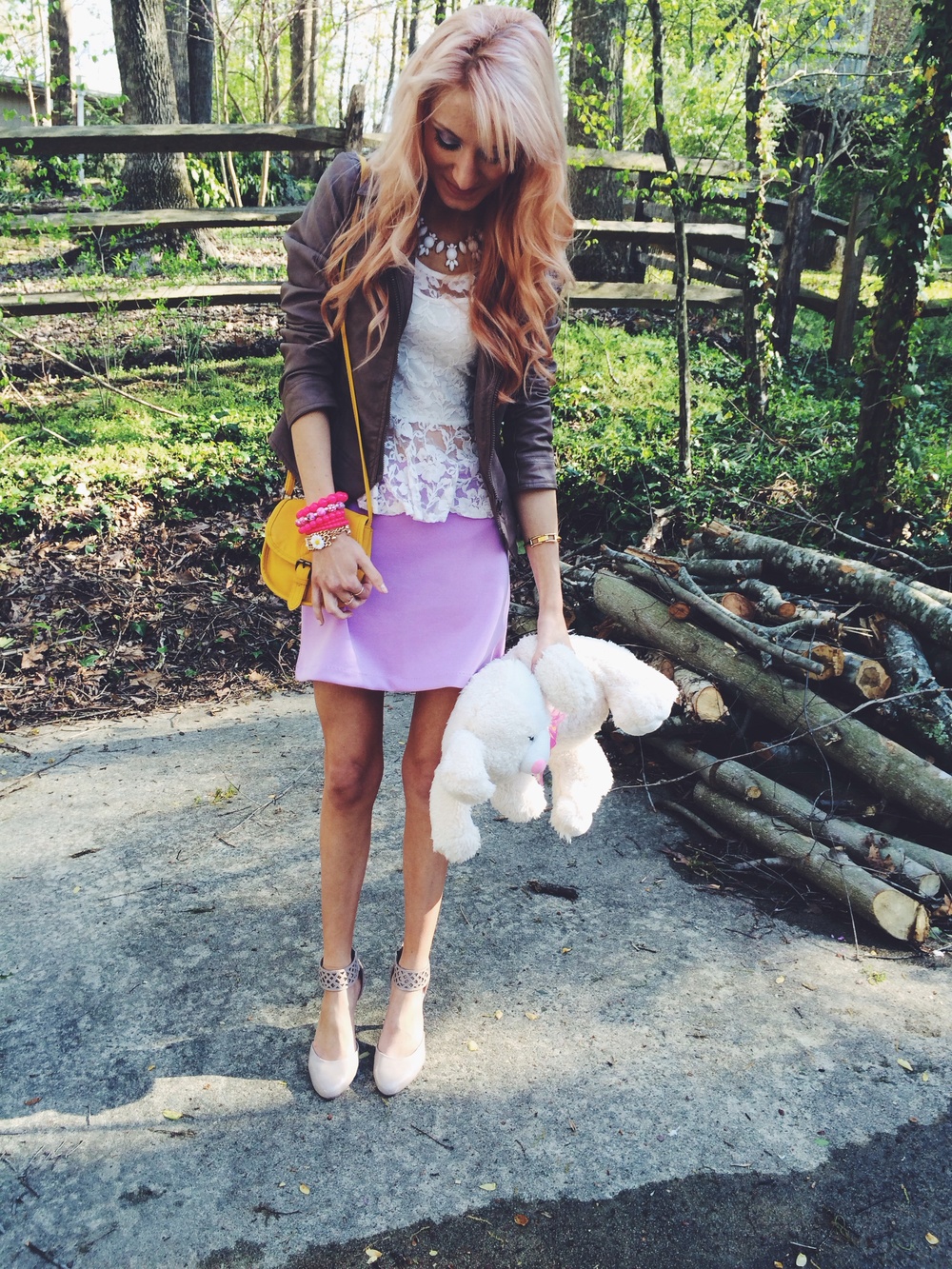 I hope everyone had a Hoppy Easter 🙂
Jacket :: Marshall's
Top :: Papaya
Skirt :: Forever21
Shoes :: Ross
Necklace :: Charming Charlie
Purse :: Forever21
Pink Bracelets :: Forever21
Clay Bracelet :: Viva Beads
Daisy Bracelet :: Forever21
Crown Ring :: The Doodling Bug