This is my first little makeup tutorial, so bare with me and the poor quality images, they should improve in the future 🙂
One of the reasons I started this blog was because I always had people asking me about my eye makeup and what I use and how I do it, so here's my first how to for a simple sweet look 🙂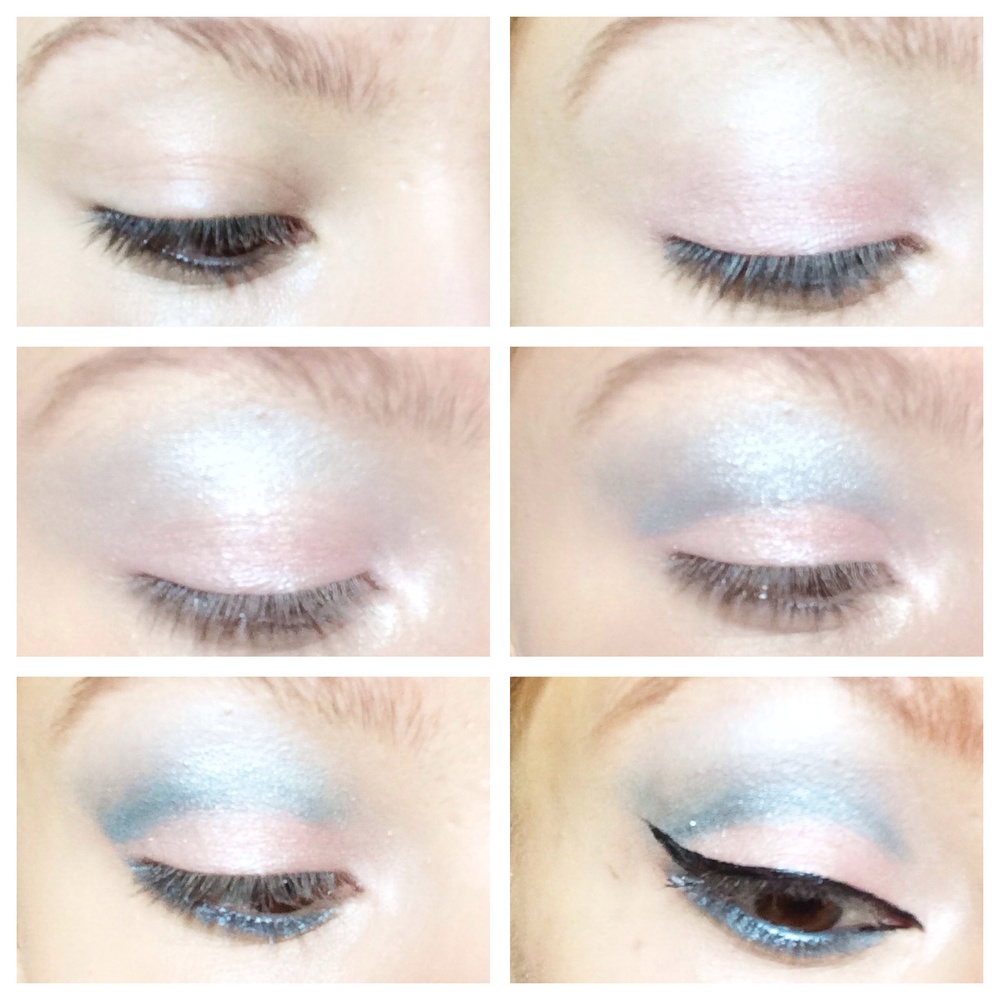 After applying foundation and concealer, I put a light layer of eyeshadow primer all over my eye lids and under my brows. (If I don't have primer I just use a cream white eyeshadow, it will help your eyeshadow colors be more vibrant).
I then applied a soft pink eyeshadow just on my lid. Then, sweep a baby blue color above it.
I love to highlight the crease in my eyelid, it adds more dimension and drama to your eyes. I used a liner brush and applied Hard Candy Poppin Pigments in Thunder and Lightning on my crease. Then I proceeded to blend it in an upward motion. I also lined underneath of my eyes and my waterline with it.
Then you simply line your eyes, I use Rimmel London Glam'Eyes Professional Liquid Eyeliner. And throw on some mascara 🙂 And you have cotton candy eyes.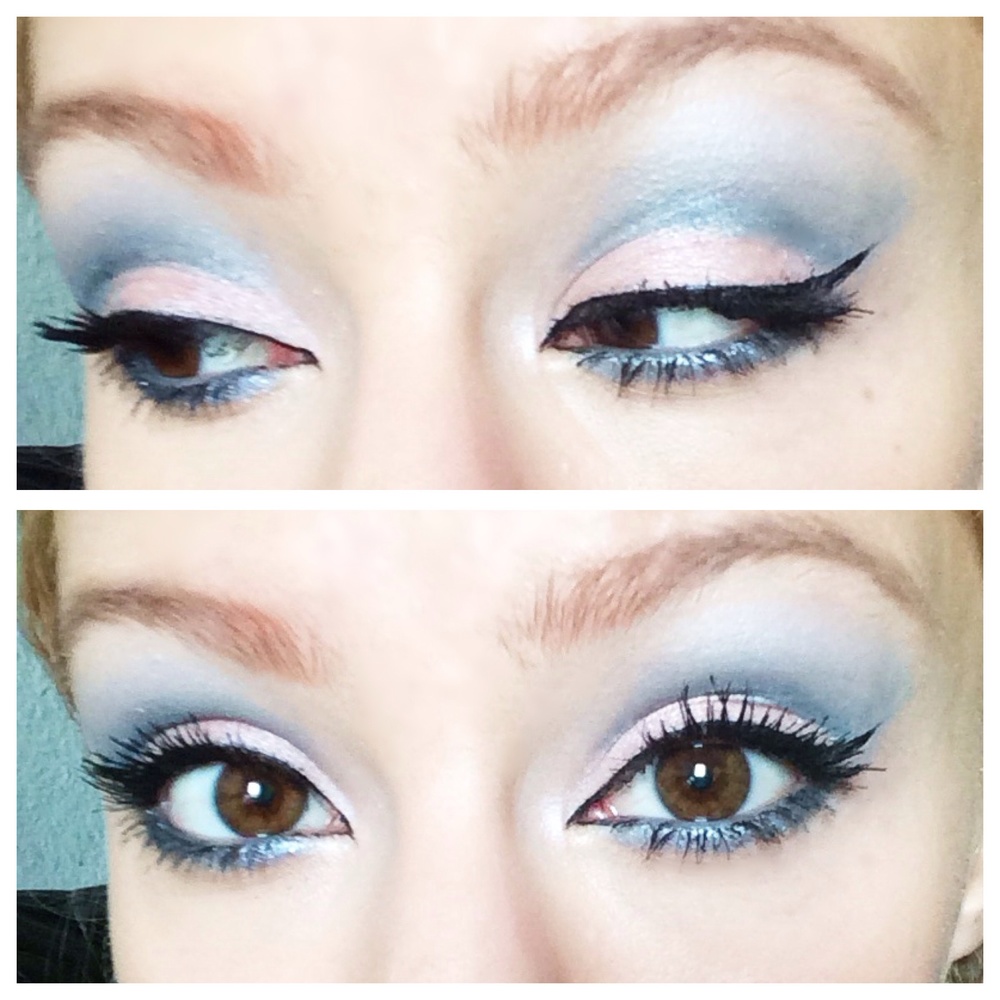 So, I didn't notice that my eyes looked crossed in this picture… Until I already took my makeup off- oops!
Follow my Youtube Channel for more Makeup Tutorials!