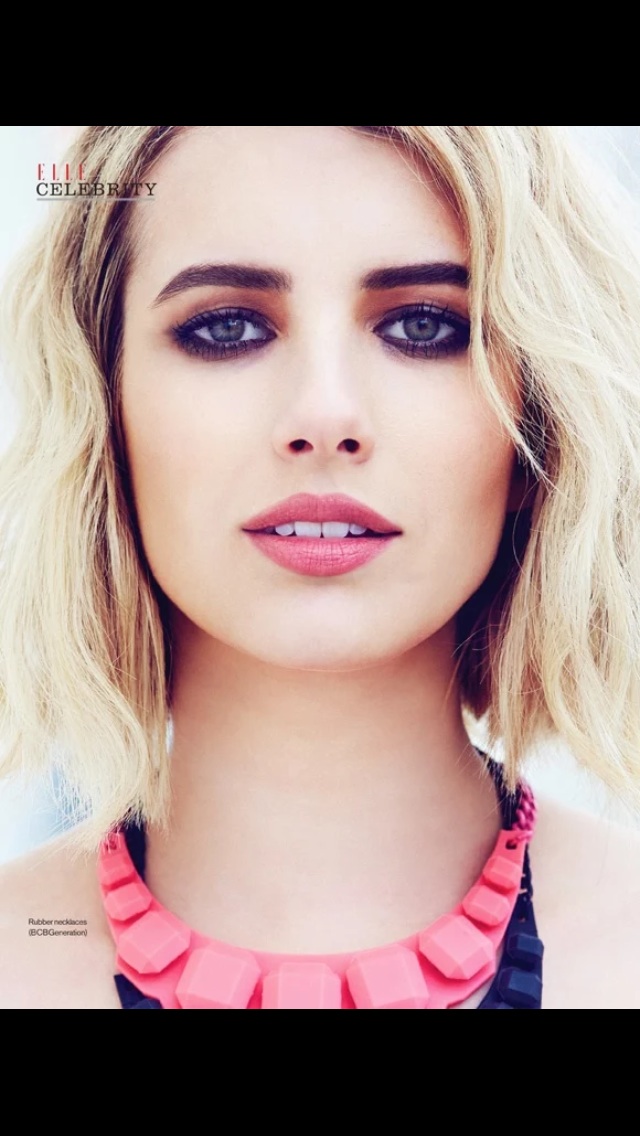 I found this image on Pinterest, (yeah, I'm addicted). And knew that I just had to try it.  I absolutely love dark smokey makeup!
My makeup tutorials thus far have not been excellent quality, but the lighting got really messed up as I did this tutorial, so this one is particularly bad.  But it still gets the basic concept.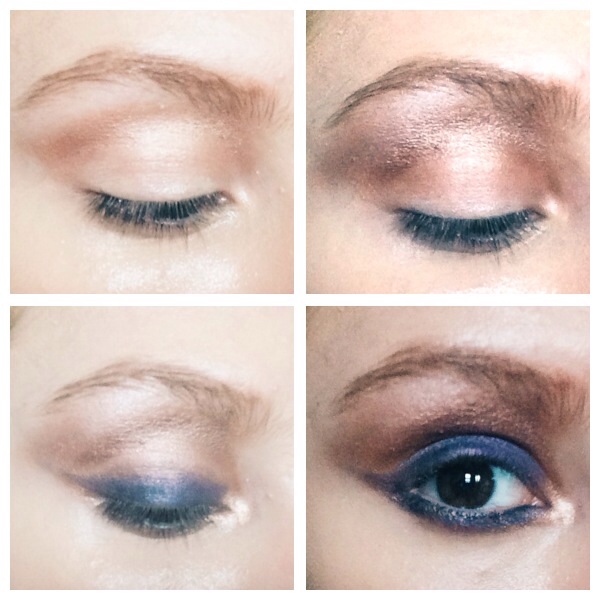 This look is a little messy and requires LOTS of blending at the end.
First, I dusted a rose gold eyeshadow from my crease up to right below the brow.
I then applied a natural tones highlighter below the brow.
I then blended a medium brown eyeshadow from the corner of my eye and along my crease, then blended upward. (It is also important for this look that the brown blends up to the inner ends of the eyebrow). Lots of blending here.
I then used a simple black eyeshadow, but noticed that the image has a purple hue, so I mixed a simple purple eyeshadow in with it and brushed it onto my eye lids. I used a liner brush to sweep some of the dark shadow out into a wing, then lined the bottom of my eye, and put black eyeliner on my waterline.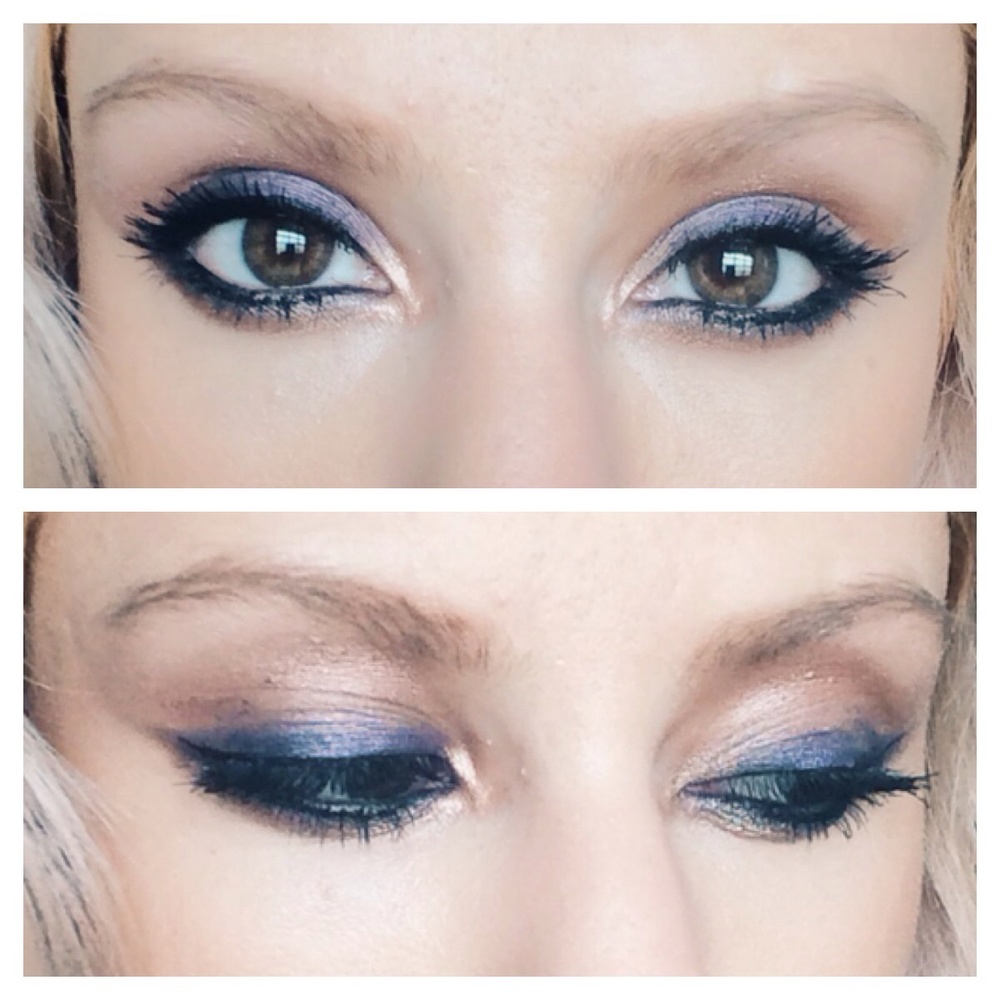 I lightly lines the top of my eyelid and put mascara on.  Mine turned out a bit more purple, but was the right amount of darkness, (the lighting is really off in these pictures). I plan to make better quality tutorials in the future, perhaps even videos, buuuuut- my acne is pretty crazy right now so hopefully it will start clearing up after I start Acutane next month. Yay!