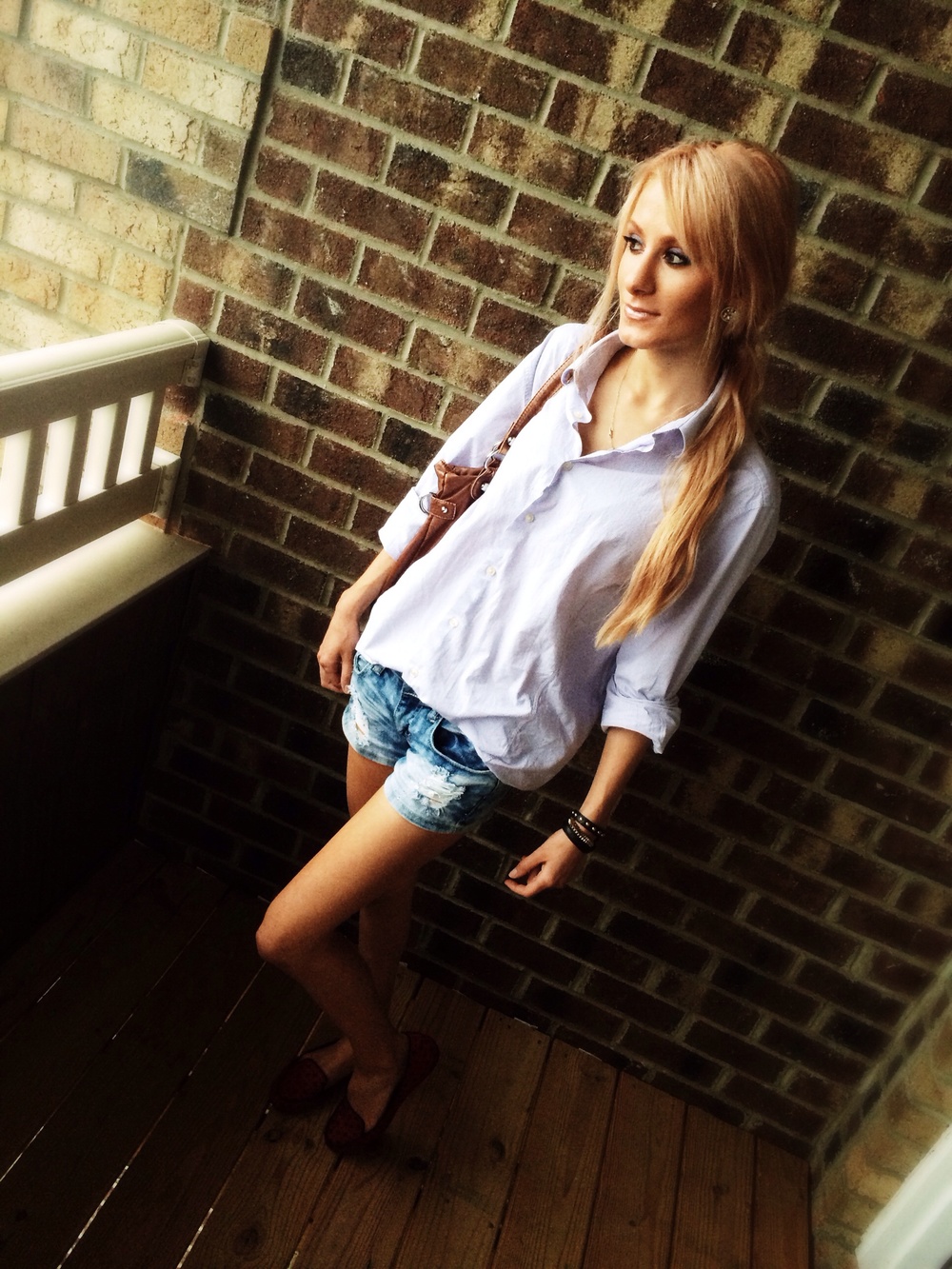 So in my last post from many moons ago, I mentioned an article that I had read about feeling slimmer on fat days. I used one of those tips again and love it even on not fat days.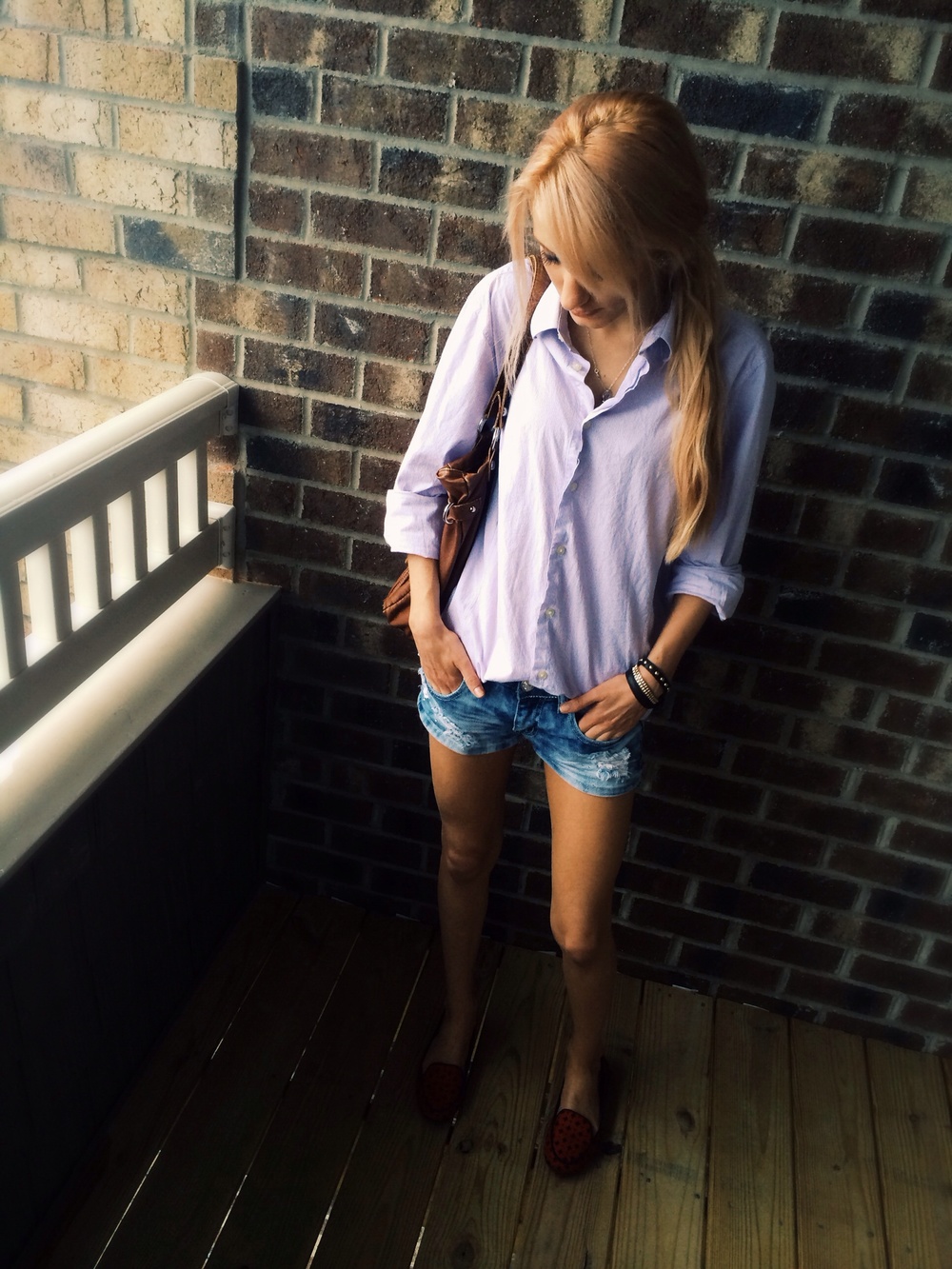 Wearing an oversized shirt, specifically a mans shirt, will make your body appear smaller especially if your pants are tighter. Tucking just the front part in will give the appearance of a flat stomach, (I don't think that I was doing it right in this last pic. Quite the opposite ;))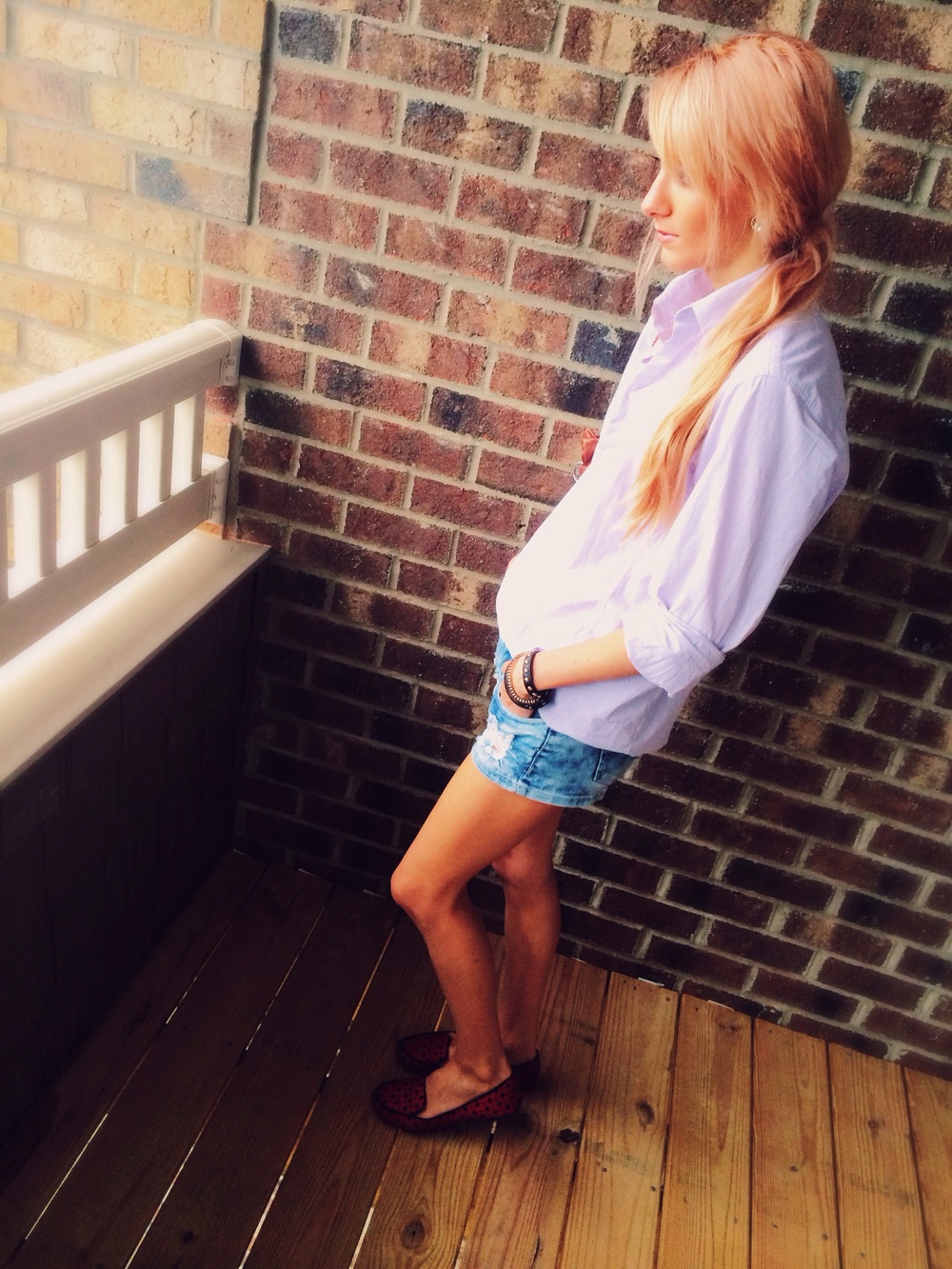 I love the idea of mixing in men's wardrobe with women's and taking something masculine and making it feminine. I love when this is done with almost everything, but lately I am loving the idea of getting dolled up and wearing men's cologne. So many more options to choose from!