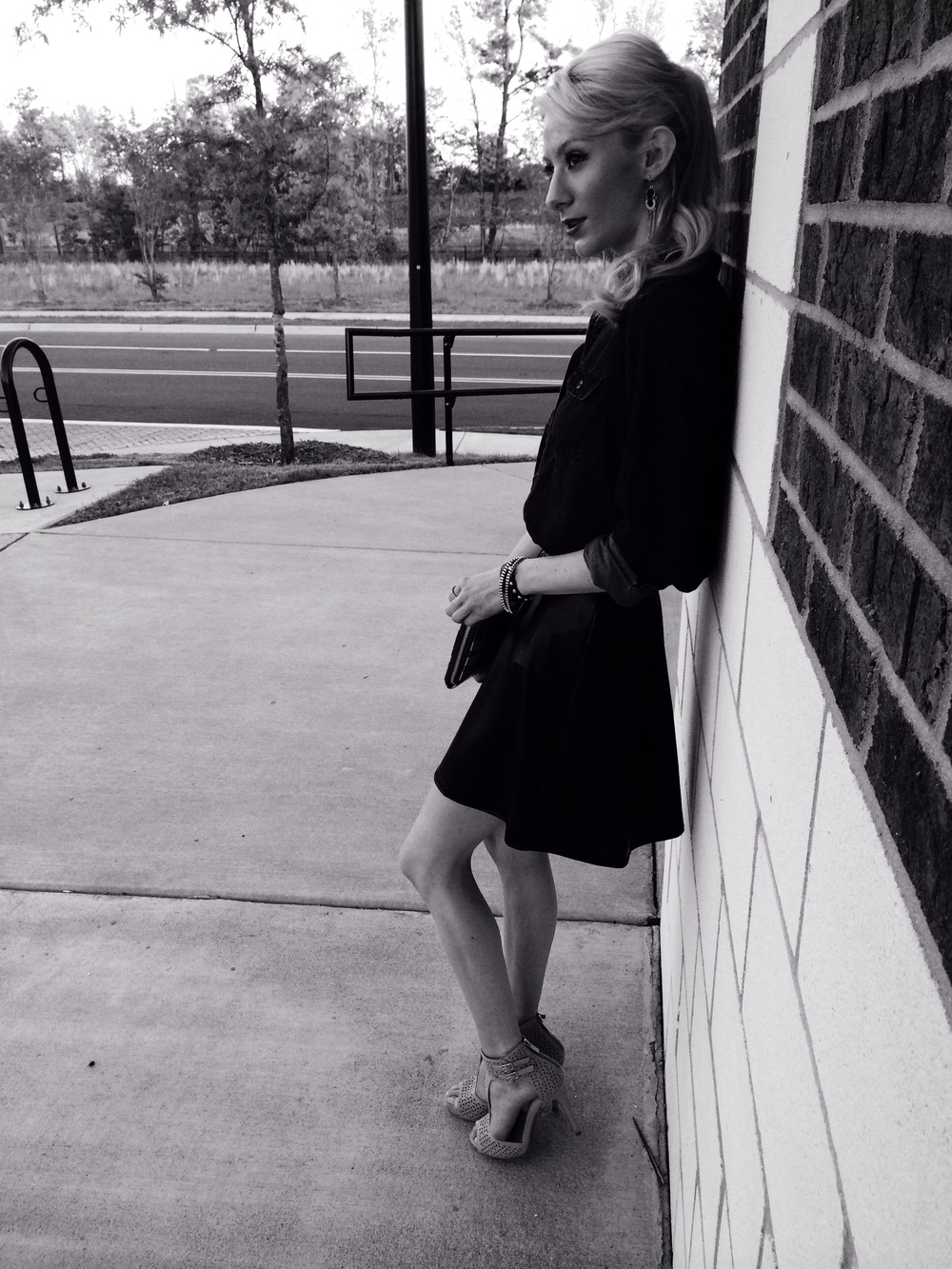 I found this Vintage Ponytail Tutorial on Pinterest and decided to do today's look all around it.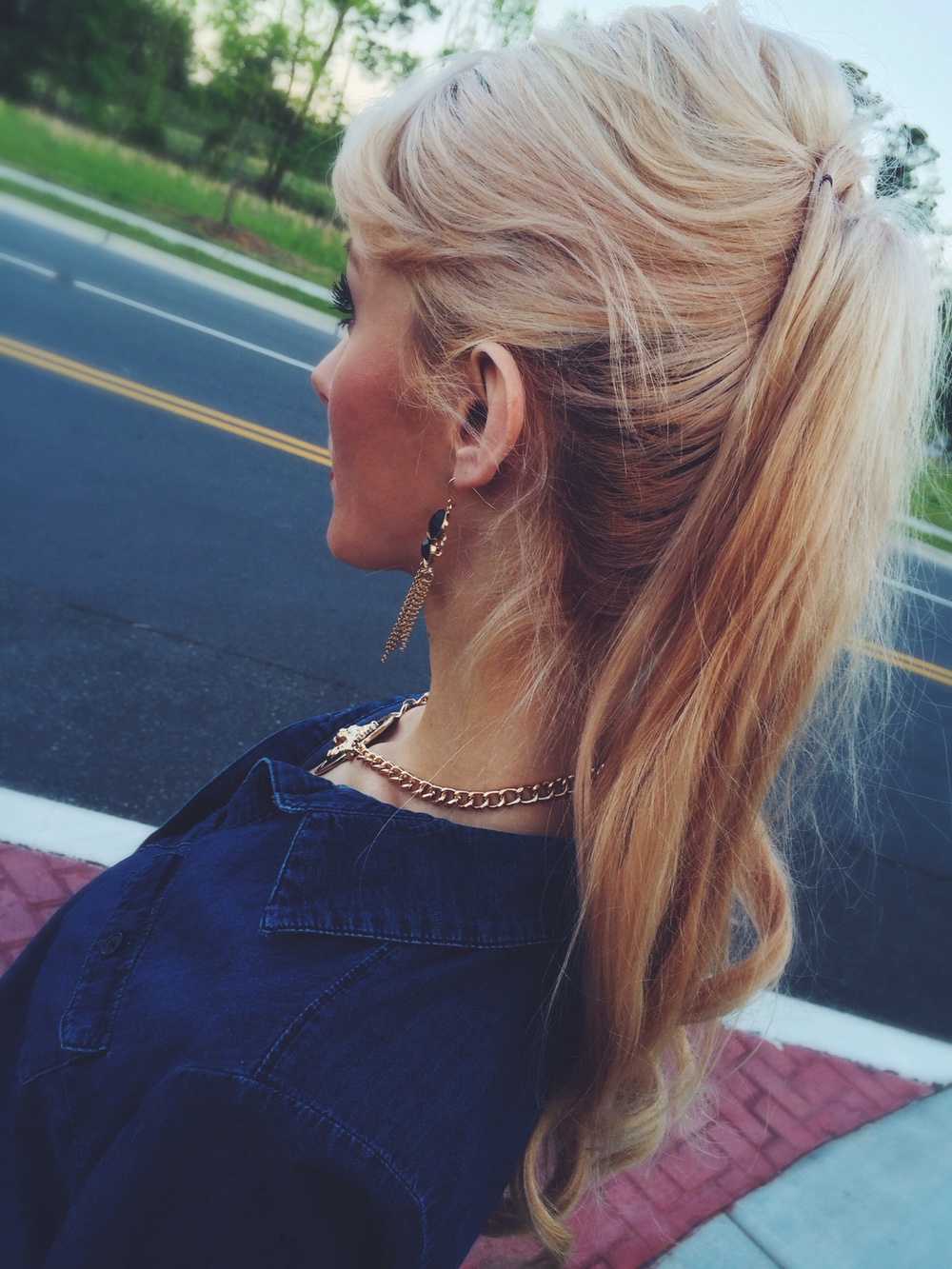 The tutorial directions are in Greek, but the pictures are so self explanatory that you don't even need to read it.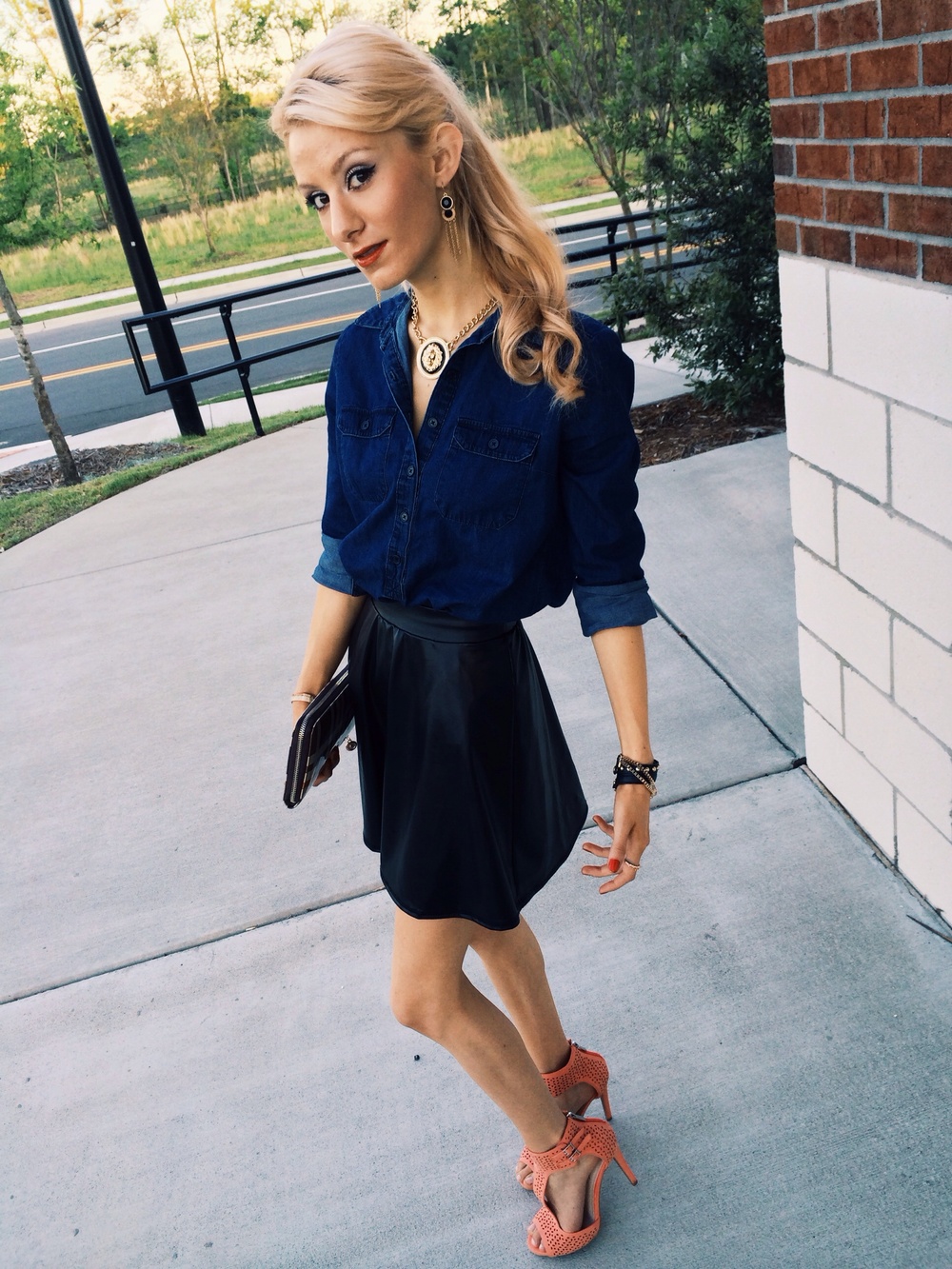 I kept my eyes makeup pretty simple with only neutral tones, so that I could do a dramatic red lip.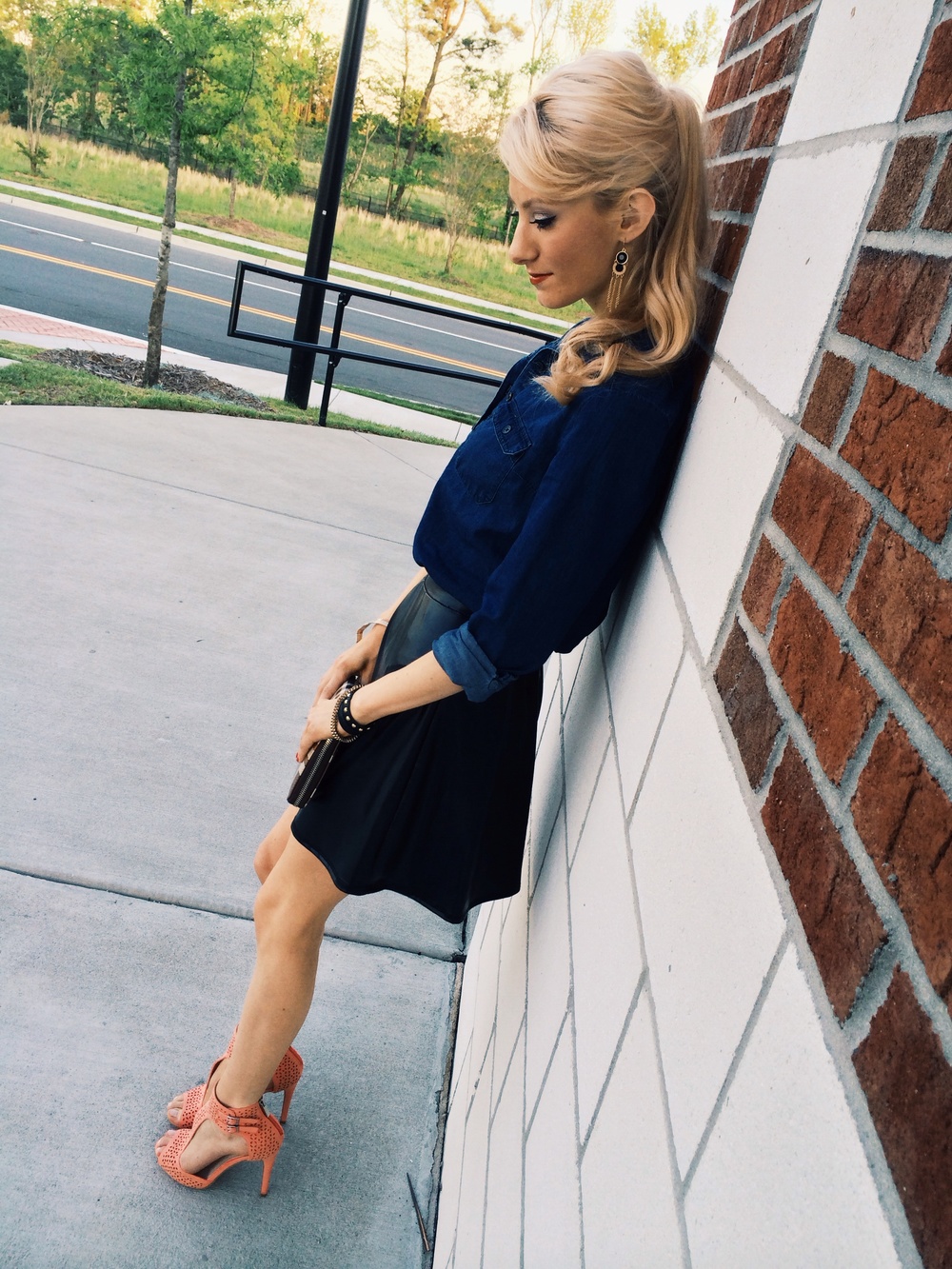 To make this vintage-y look more modern, I wore this faux leather skirt that gives it just a hint of edginess. (I hate that word).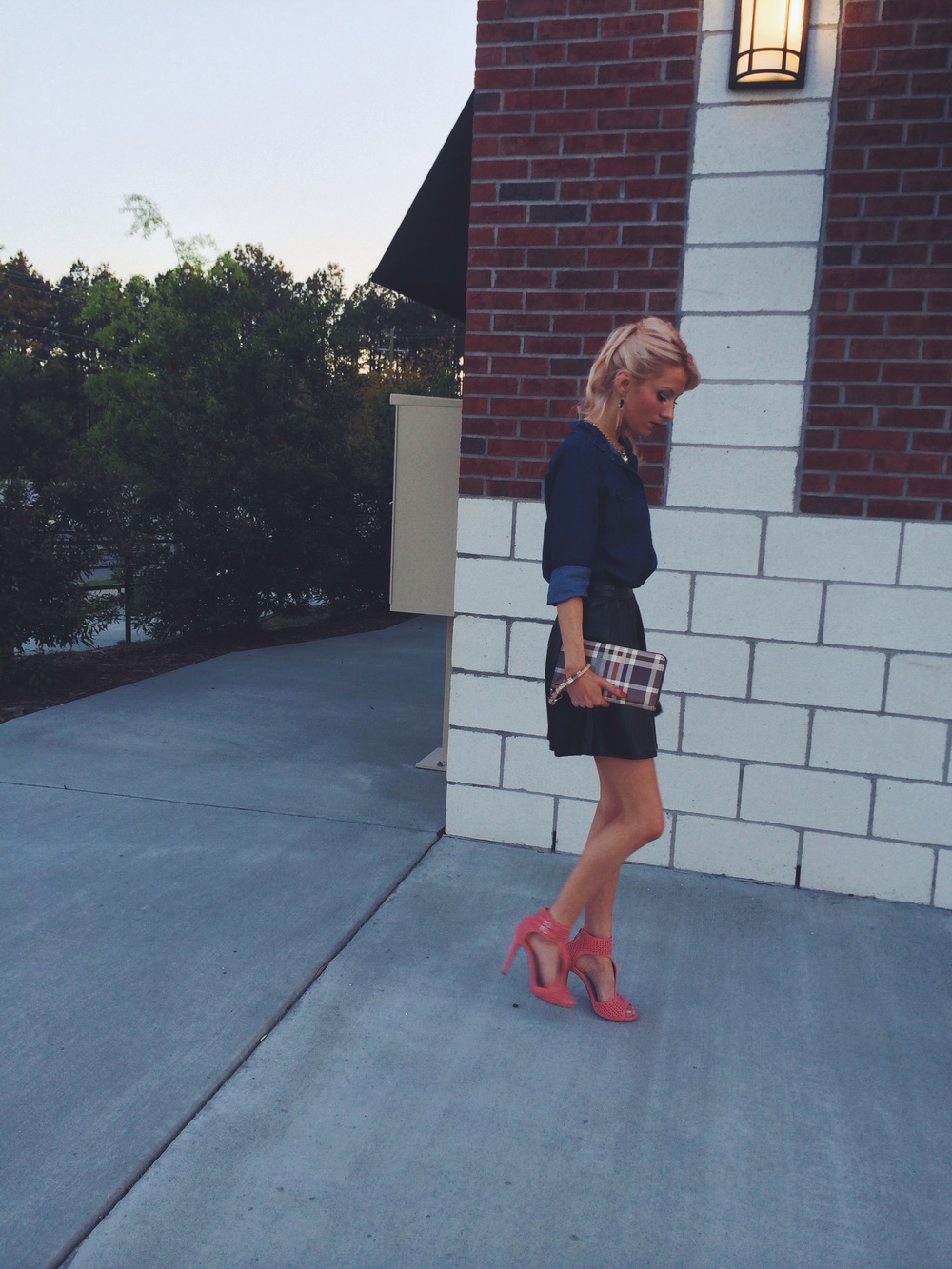 But these fun pink lattice heels and simple chambray keeps this outfit looking soft and feminine.