Beauty is not only about hair, clothing, and makeup. As many times as you may have heard,  beauty really does start from the inside. I'm talking about our health and the inner workings of our bodies. When we fuel ourselves with healthy food, it will show in our outward appearance (specifically our waist size). This is one of my favorite recipes. It's delicious and good for you.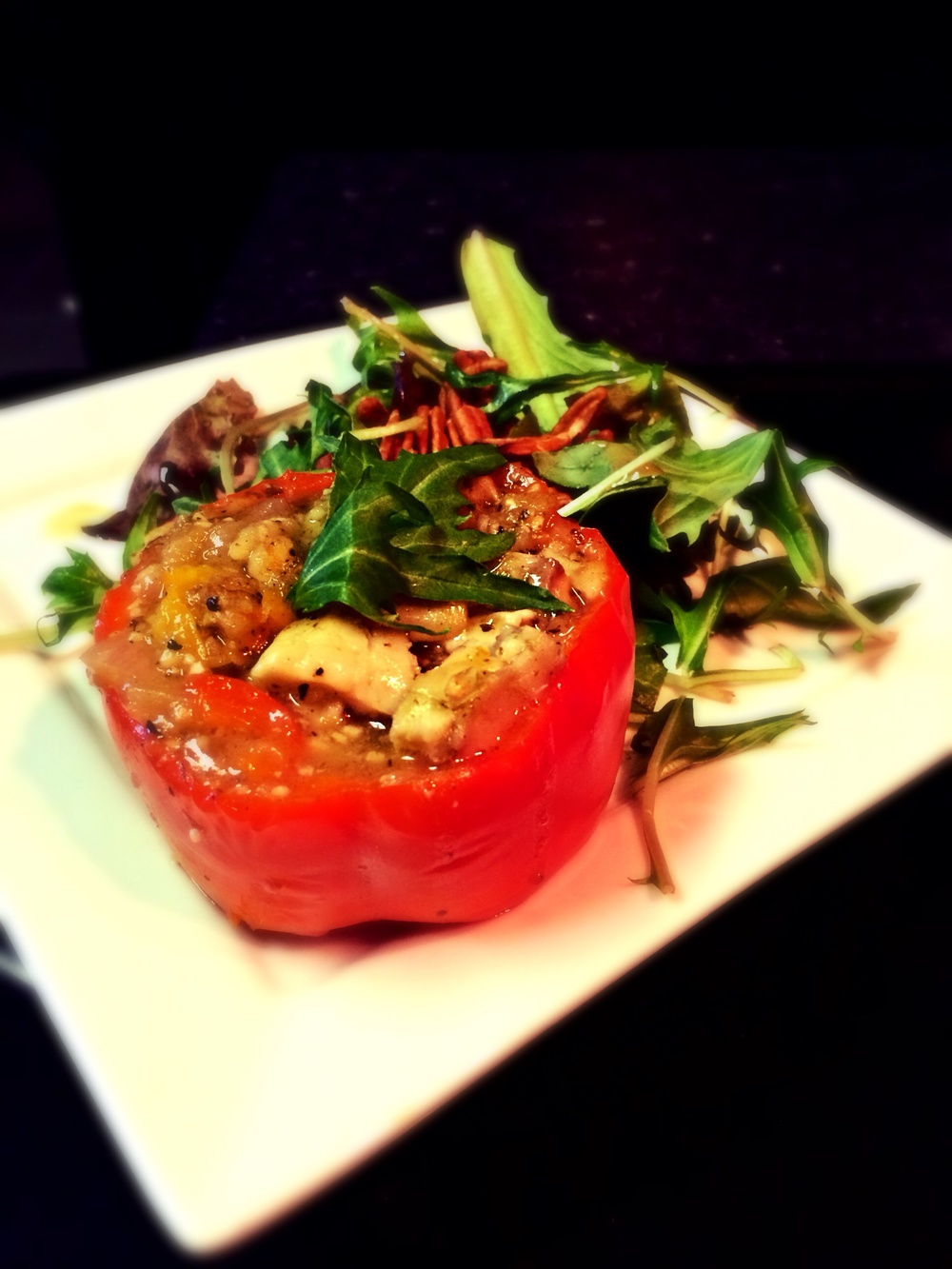 you will need:
4-8 Peppers (green, red, orange, yellow- any will do).
Fish (I use Tilapia, but you can use any that you prefer. I added shrimp as well).
1 Onion
Olive oil
Goya cilantro base
3 Large Tomatoes
Garlic
1. Cut the tops off of the peppers and clean them out.
2. Boil the peppers for 5-10 minutes (until soft but not squooshy).  After they are finished boiling, lay then out to drain.
3. Put your fish in a non-stick skillet with some olive oil. (You can cut it up before you cook it, or during).
4. Cut up vegetables and garlic (you can slice and dice any way that you prefer, just make sure they are relatively smallish).
5. Once the fish is close to being cooked, throw the onions into the skillet, and brown them a bit.
6. Add the other vegetables, garlic, salt and pepper and half a jar of the cilantro base.
7. Stuff the vegetable and seafood mix into the peppers.
8. Bake for 20 minutes, let set for 2 minutes.
8. Enjoy!