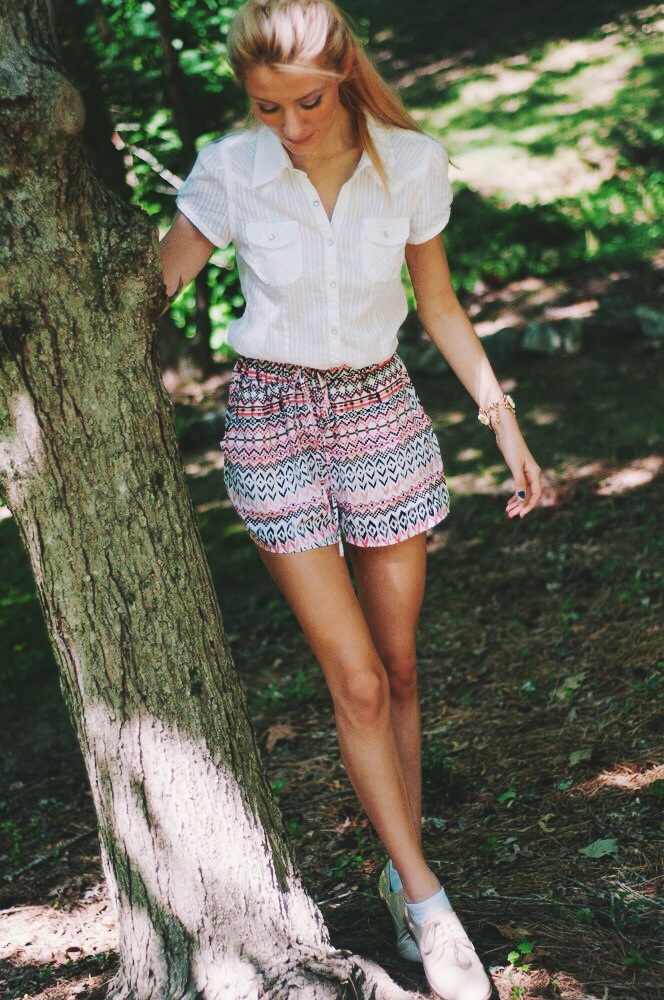 My sister have these beautiful shorts to me as an early birthday present and I LOVE them!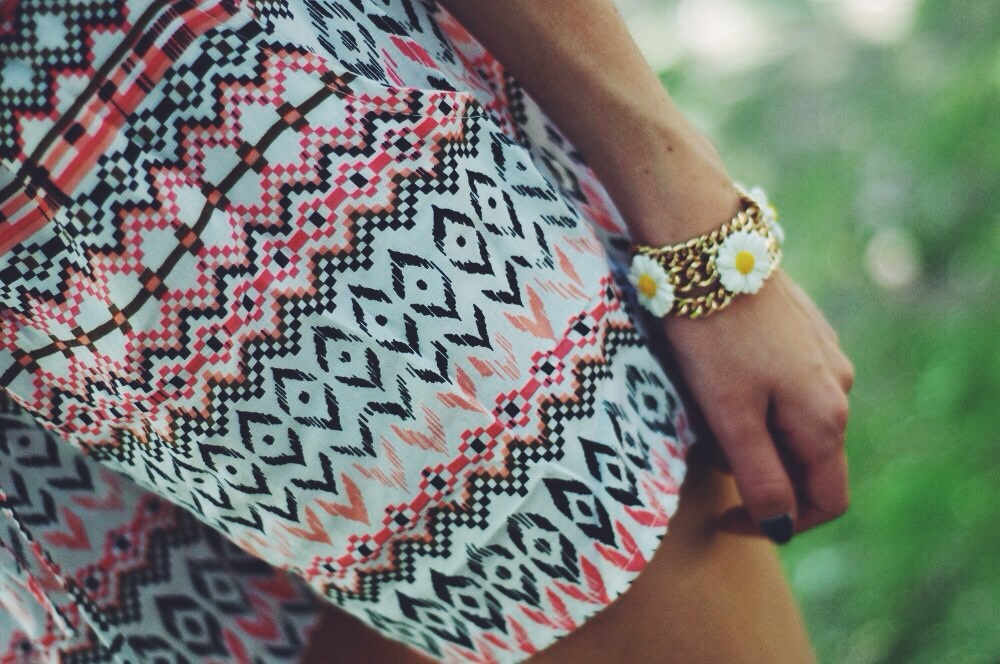 They are perfect for summer, not only because of their light colors but because they feel so light making them perfect for hot summer days.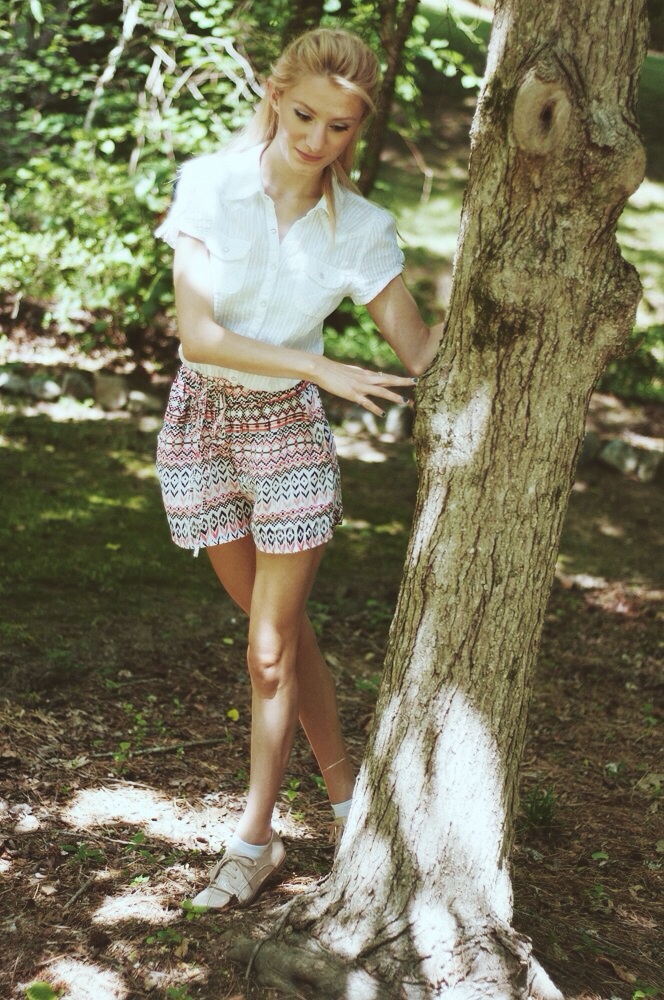 I would describe the pattern as a light tribal print, (but I really don't know), I just know that I am in love with the pattern. It's bold and fun, but not too crazy and funky.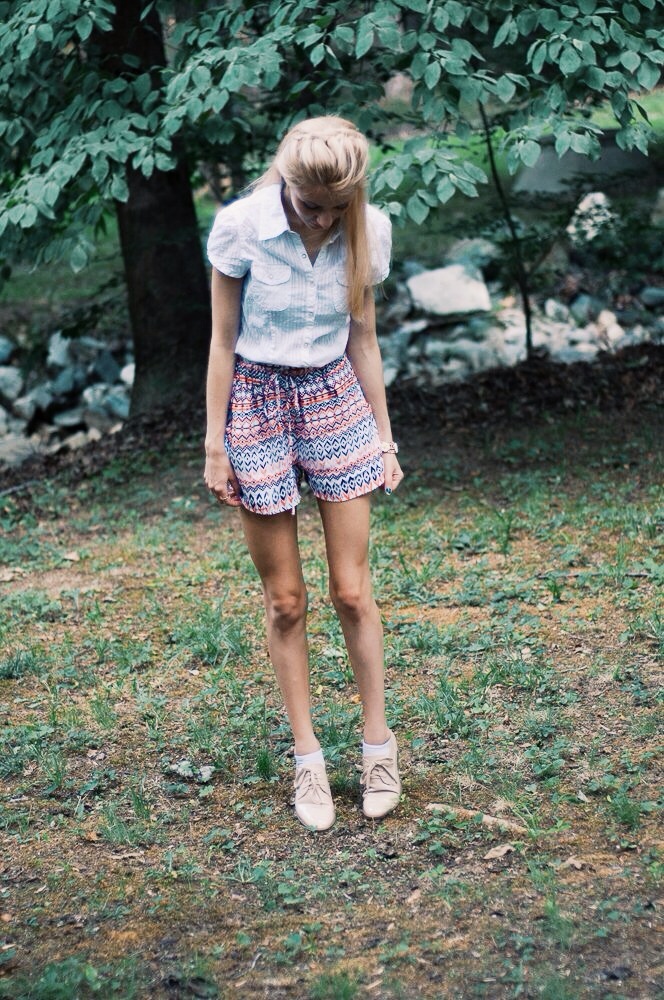 Major baby knees going on here.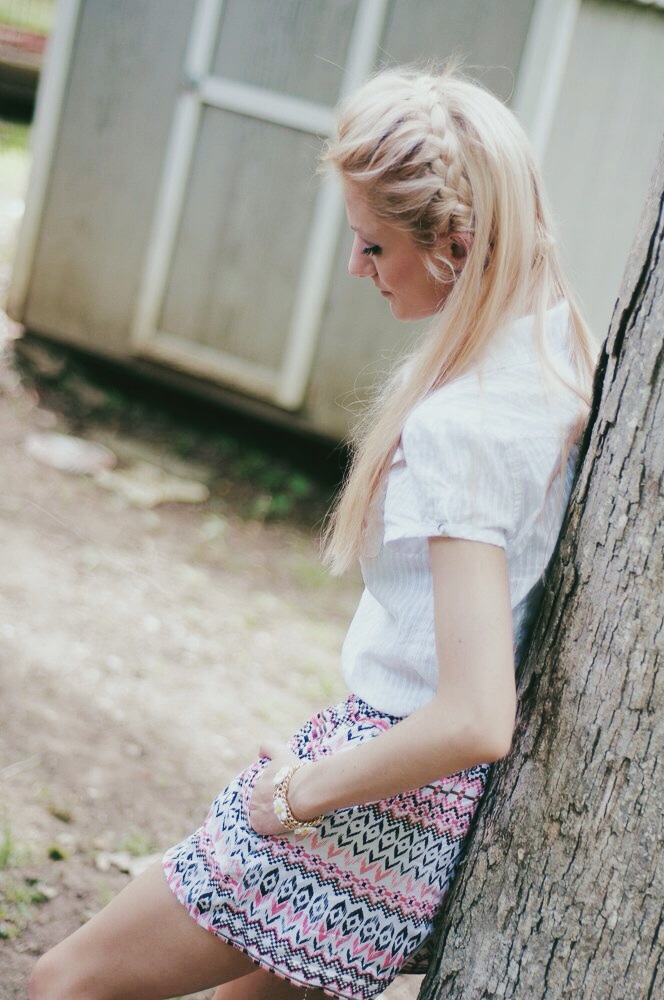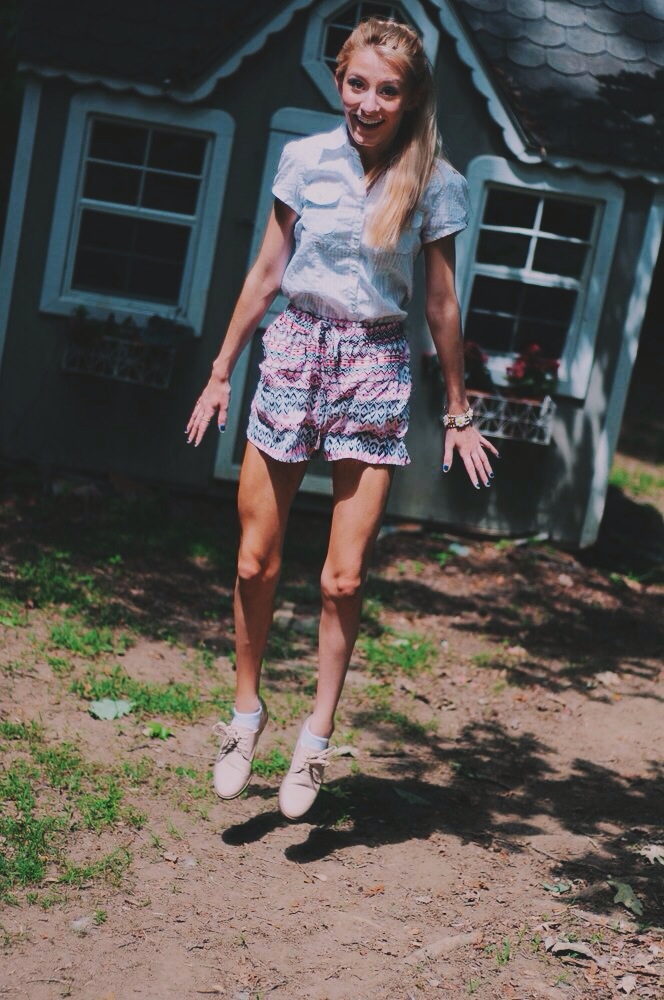 Man legs!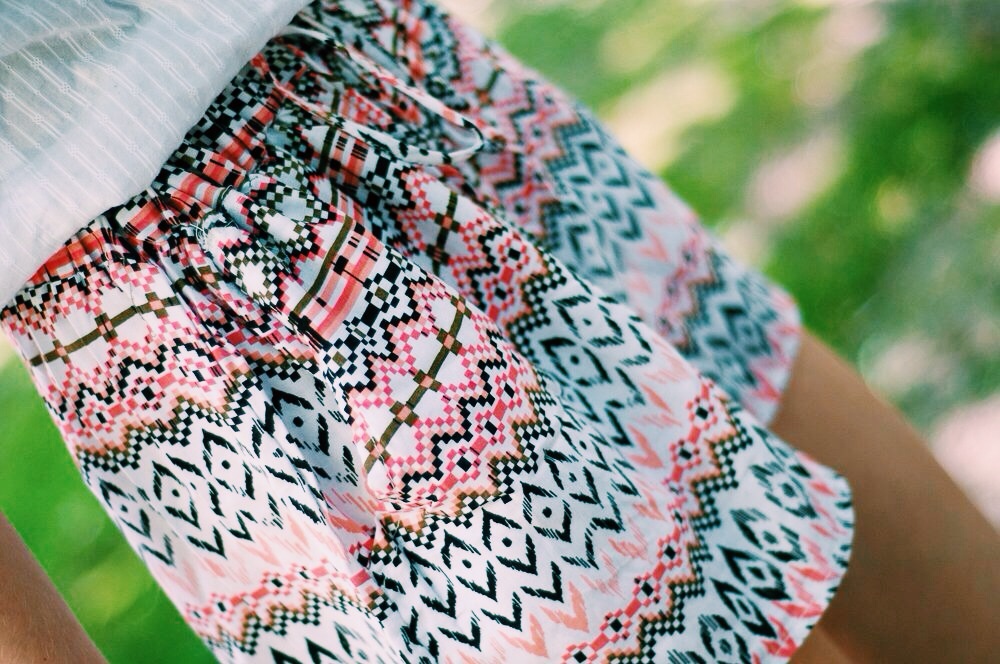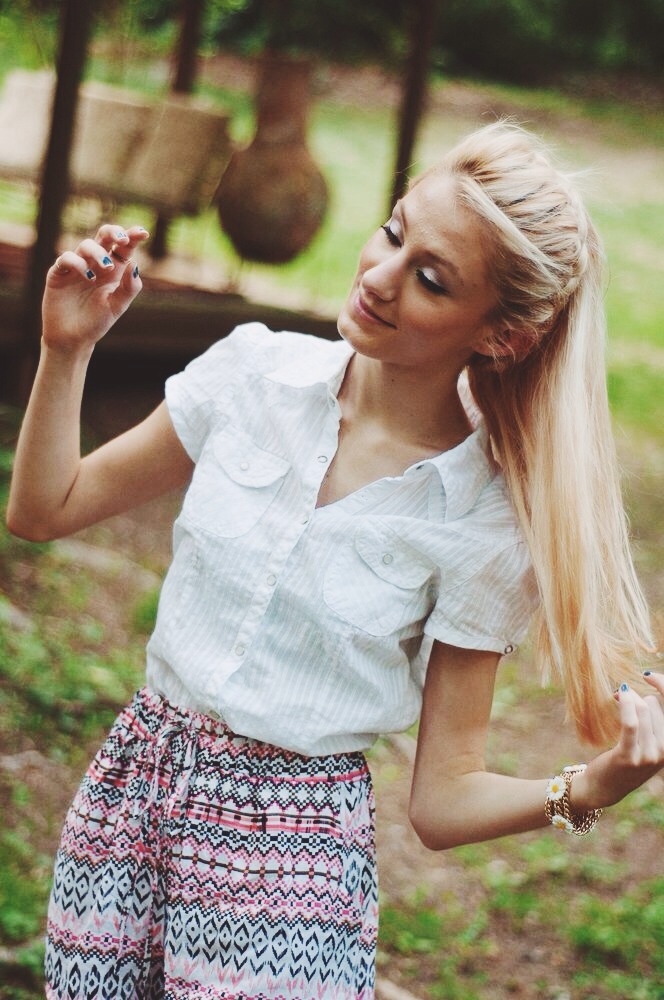 Mid hair flip.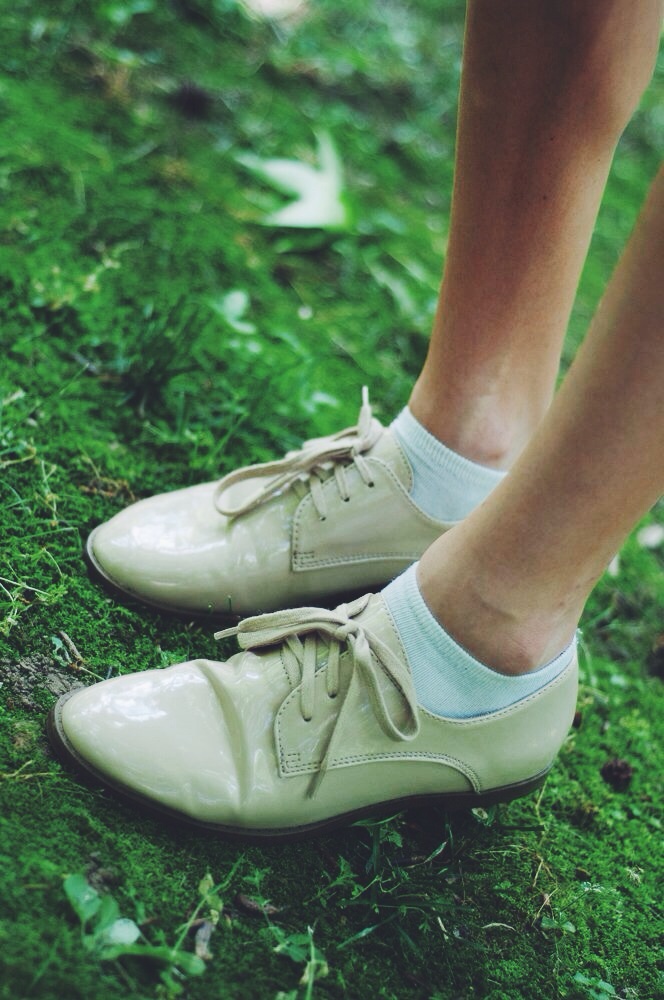 I was pleasantly surprised by these shoes. Literally, every time I wear new shows I get terrible blisters. I wore these all day and didn't have a single problem. And they were on sale!
PS- Sorry about all of the food posts, I got super busy for a couple weeks and didn't have my camera, but I am glad to say that Unrestricted Chic is back to being a fashion blog 😉
Top :: Pacsun
Shorts :: Rue21
Shoes :: Forever21
Bracelet :: Forever21