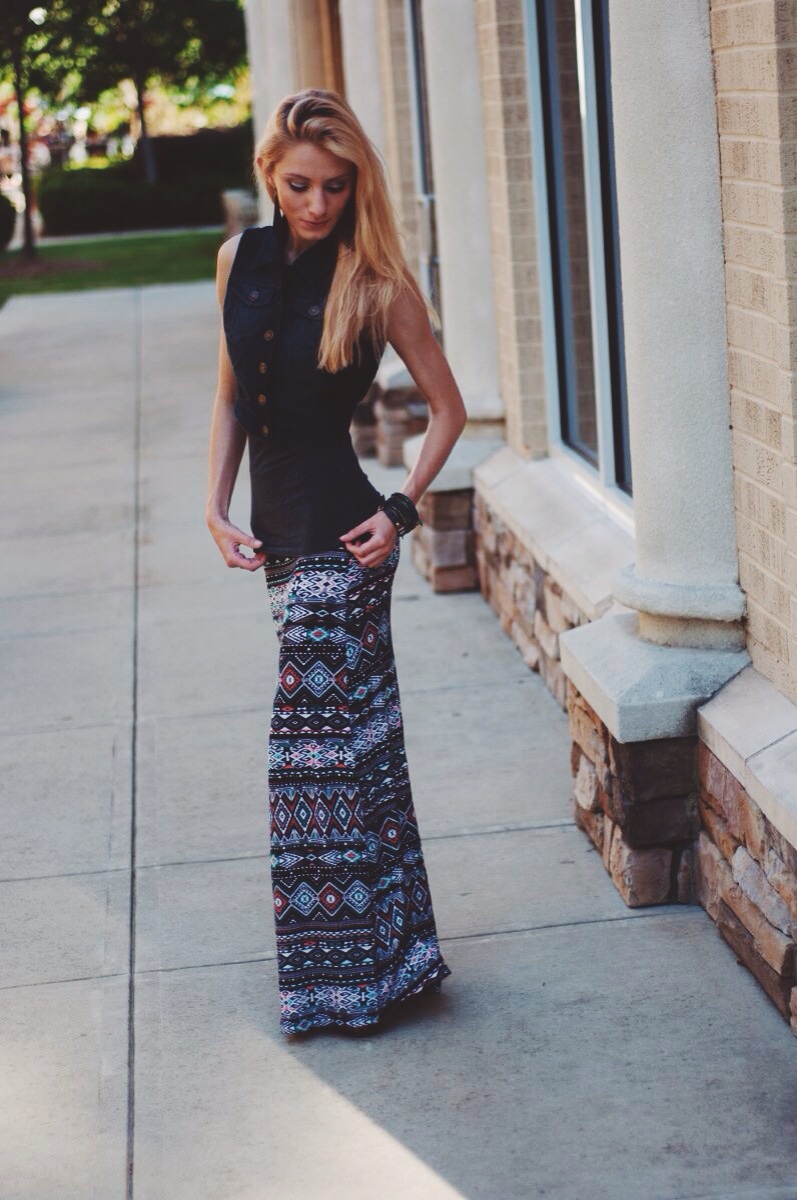 So, I always had an aversion towards anything maxi, because I always heard that, "If you're not six feet tall with sky scraper legs,  stay away from maxis." Well I decided one day that I didn't care and tried a maxi dress. And it didn't look terrible so I went on the but this skirt.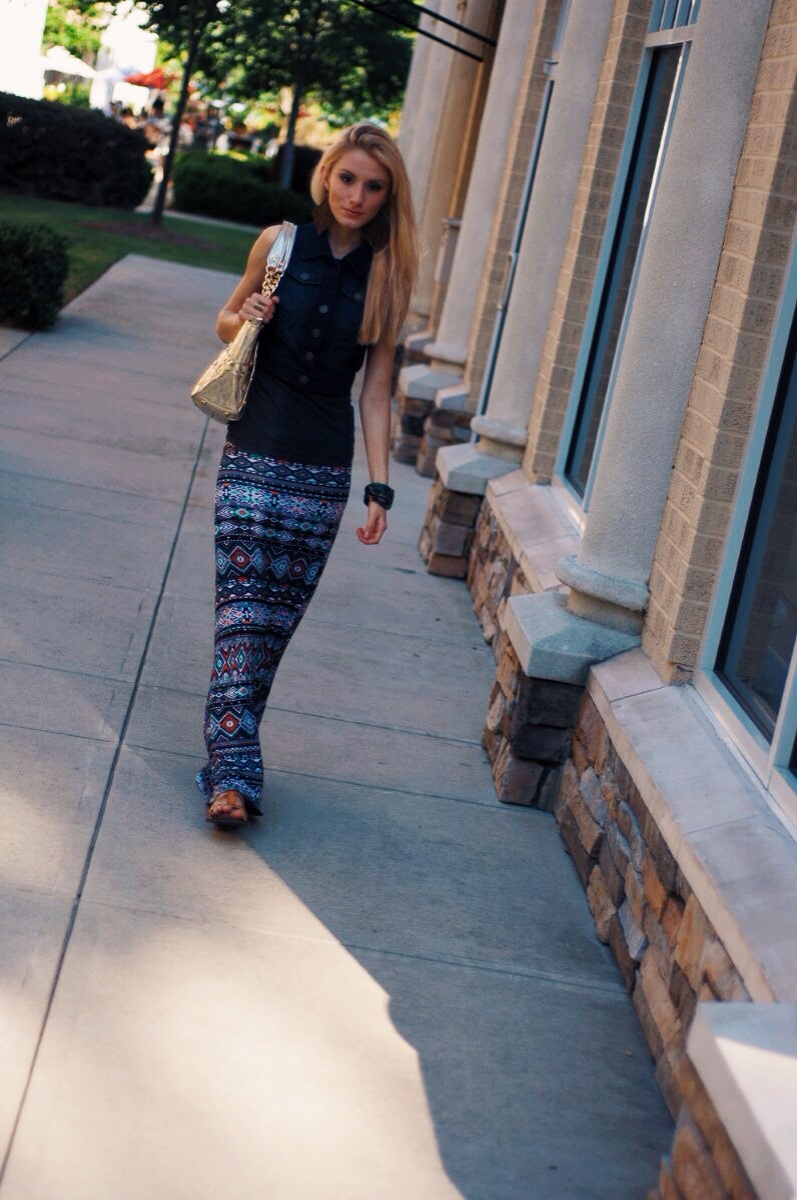 And I'm so glad that I did. I really love everything tribal print right now! And this skirt was only $11 at Ross.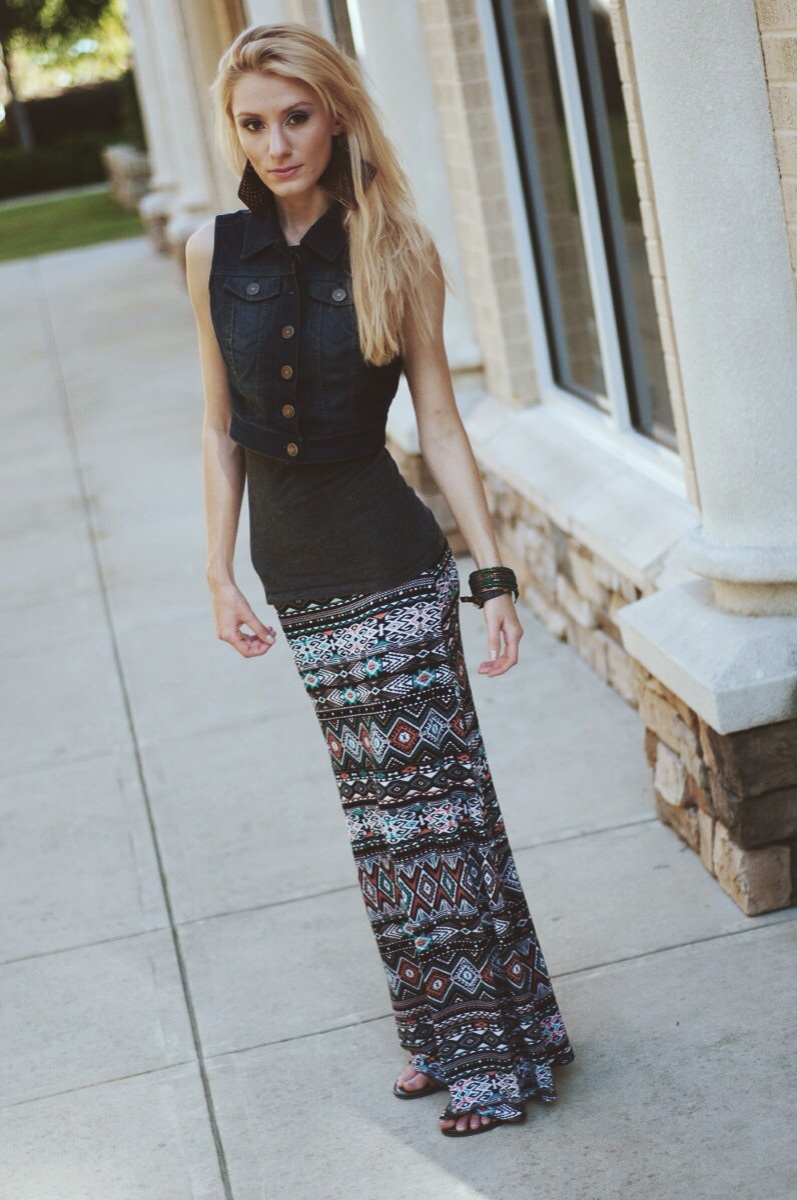 And even though I don't have super long legs, the skirt was flattering in some ways and kind of made me look like I had more of a shape since it was snug around my hips then flowed out.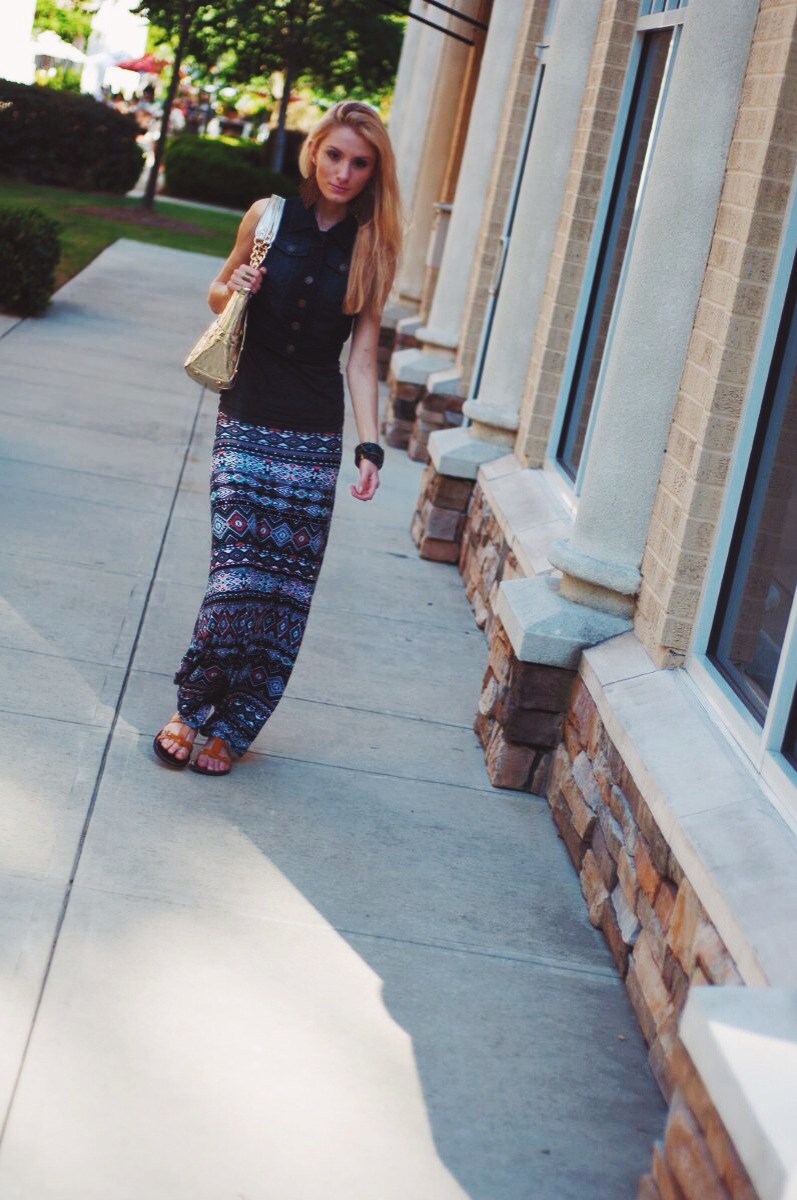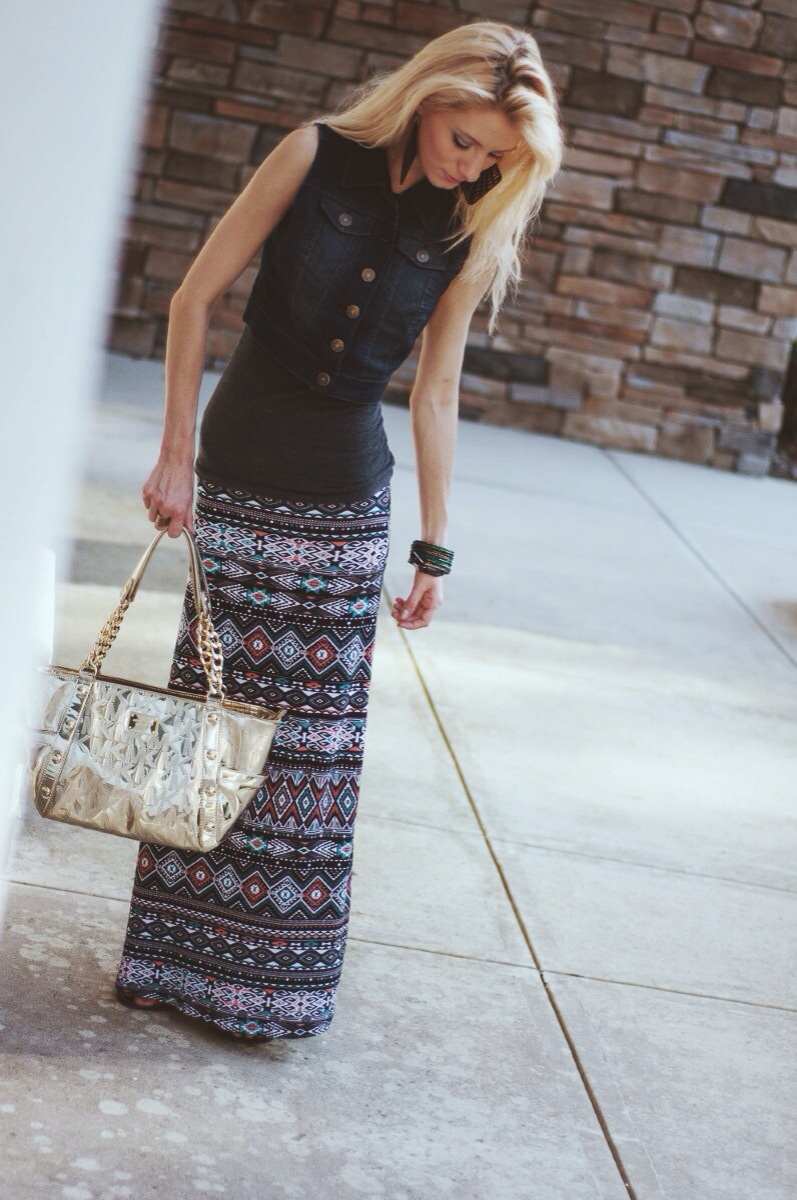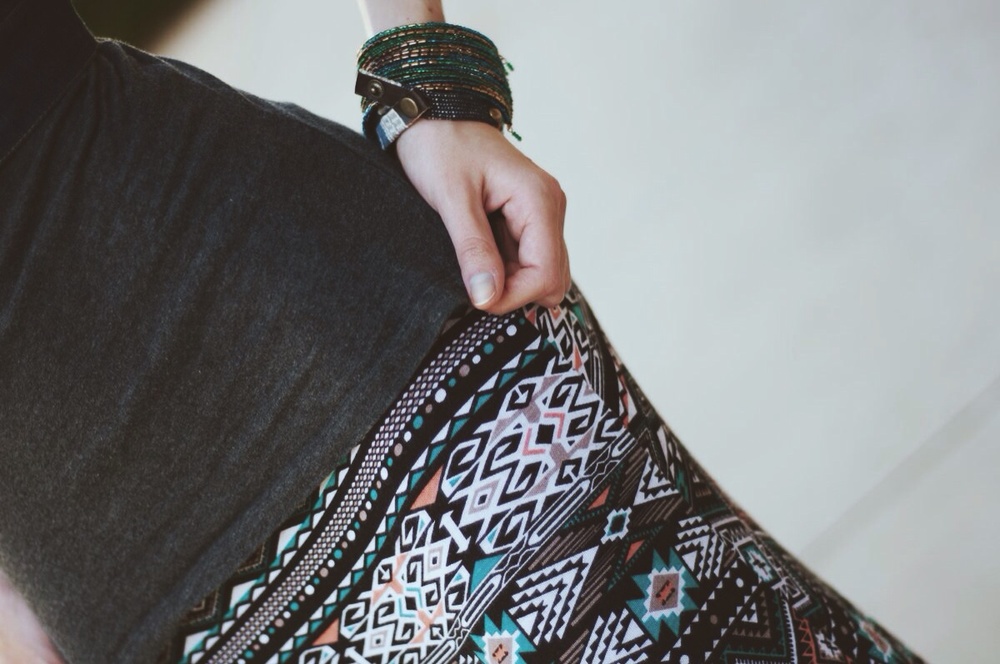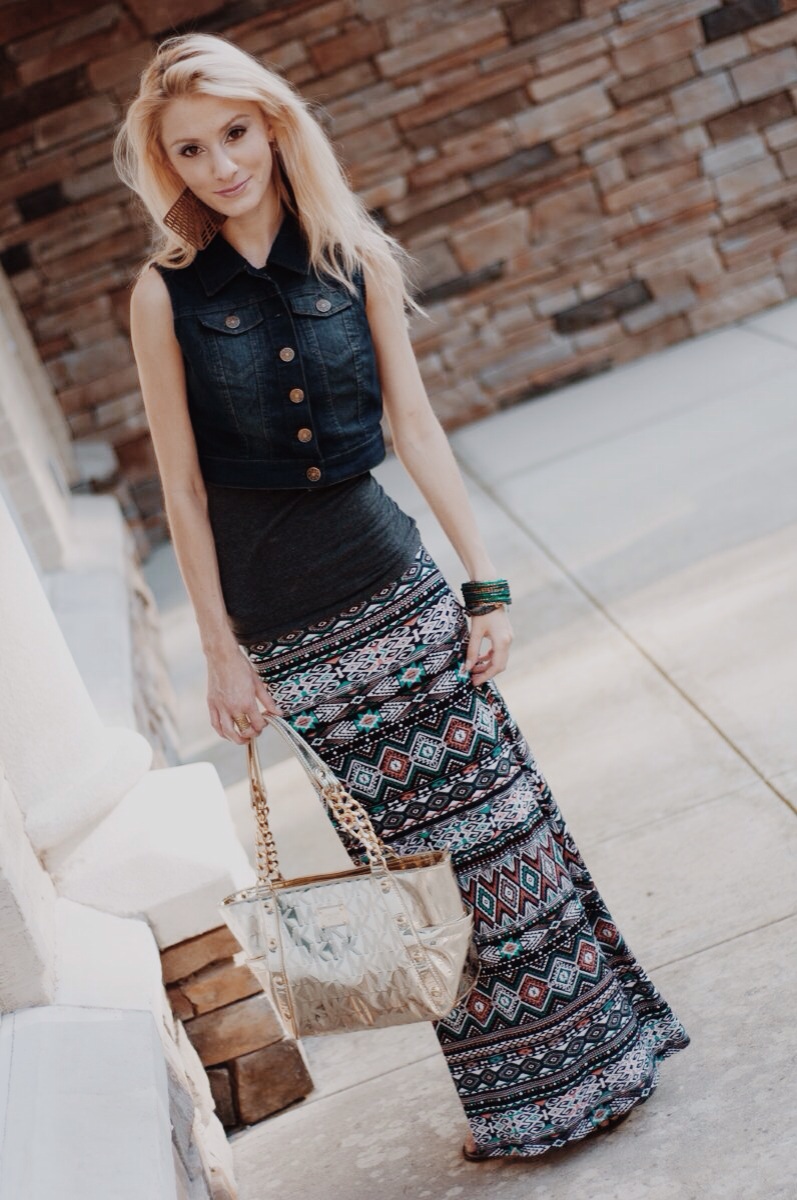 Veiny arms 0_o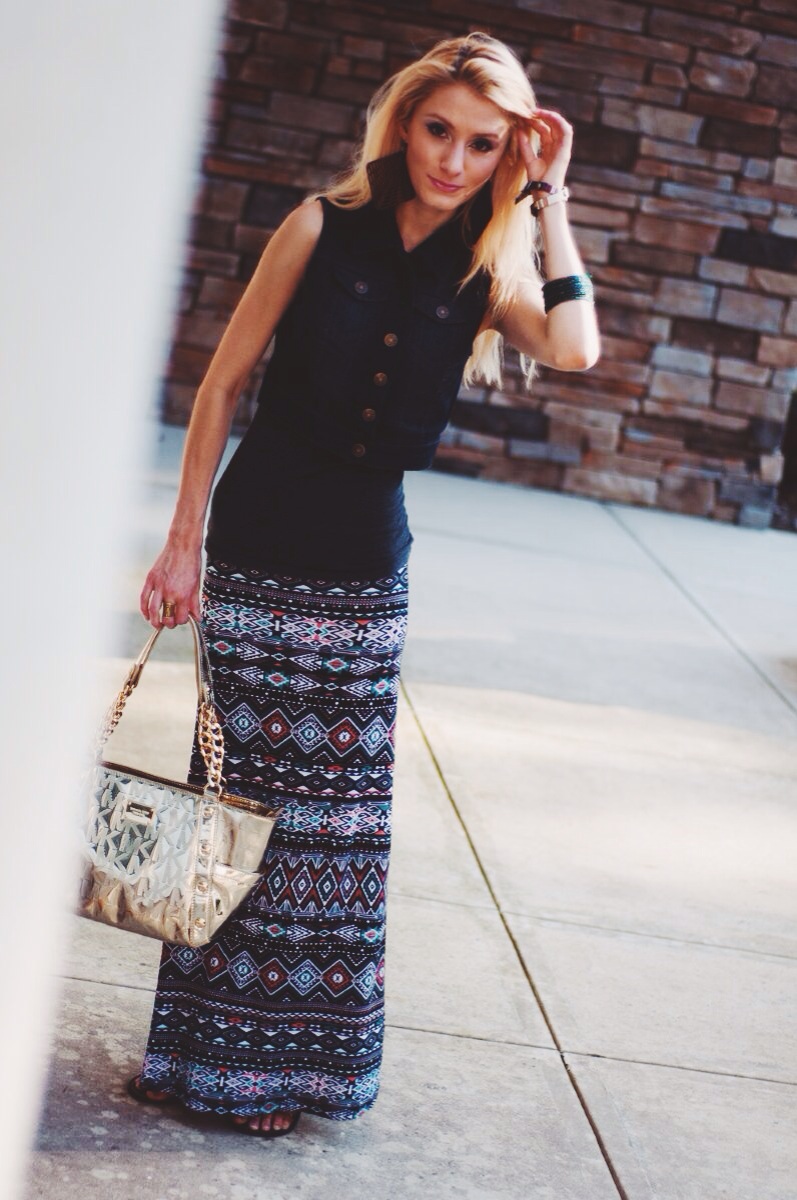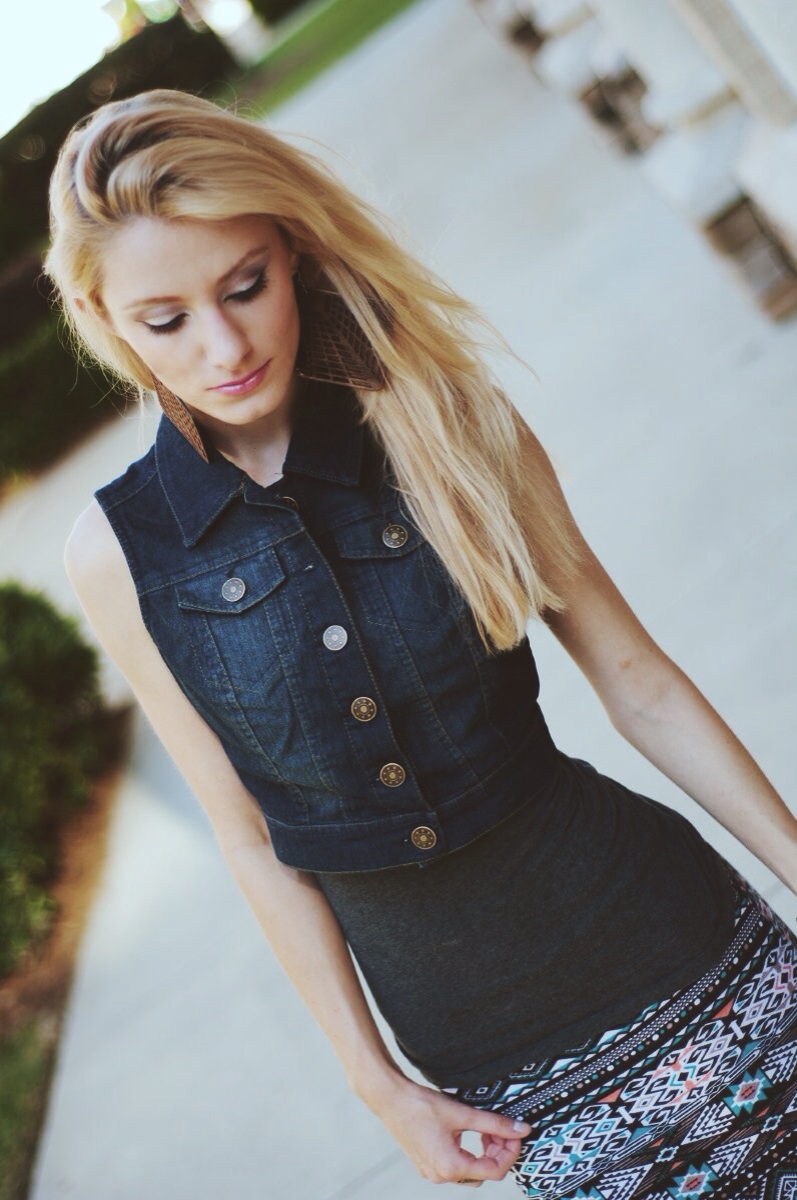 Denim Vest :: Ross
Maxi Skirt :: Ross
Purse :: Michael Kors (bought at Marshall's)
Bracelet :: World Market