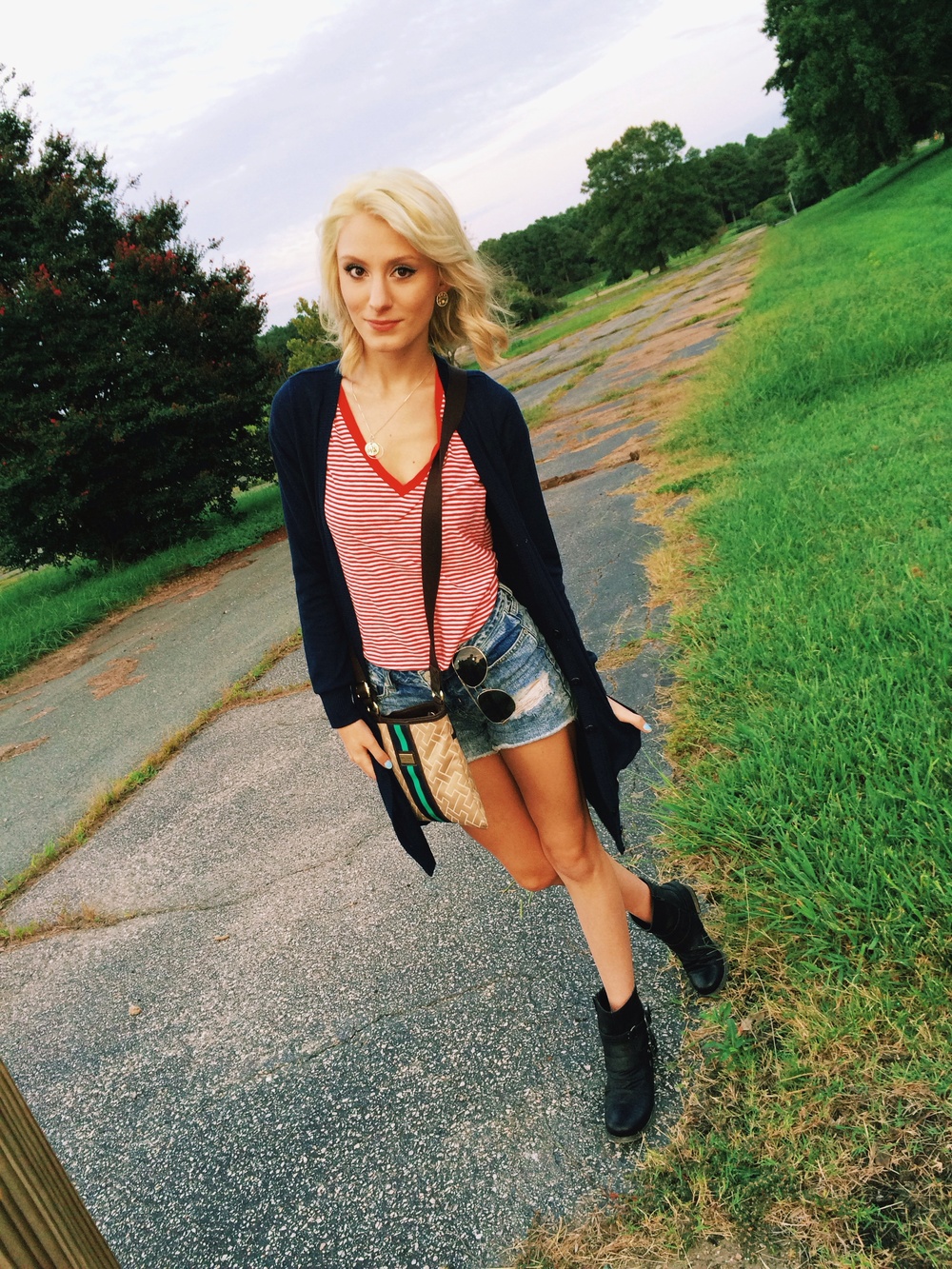 This is the first thing I've posted in forever! I finally got a job and wear scrubs all week, so I rarely ever get to put outfits together any more.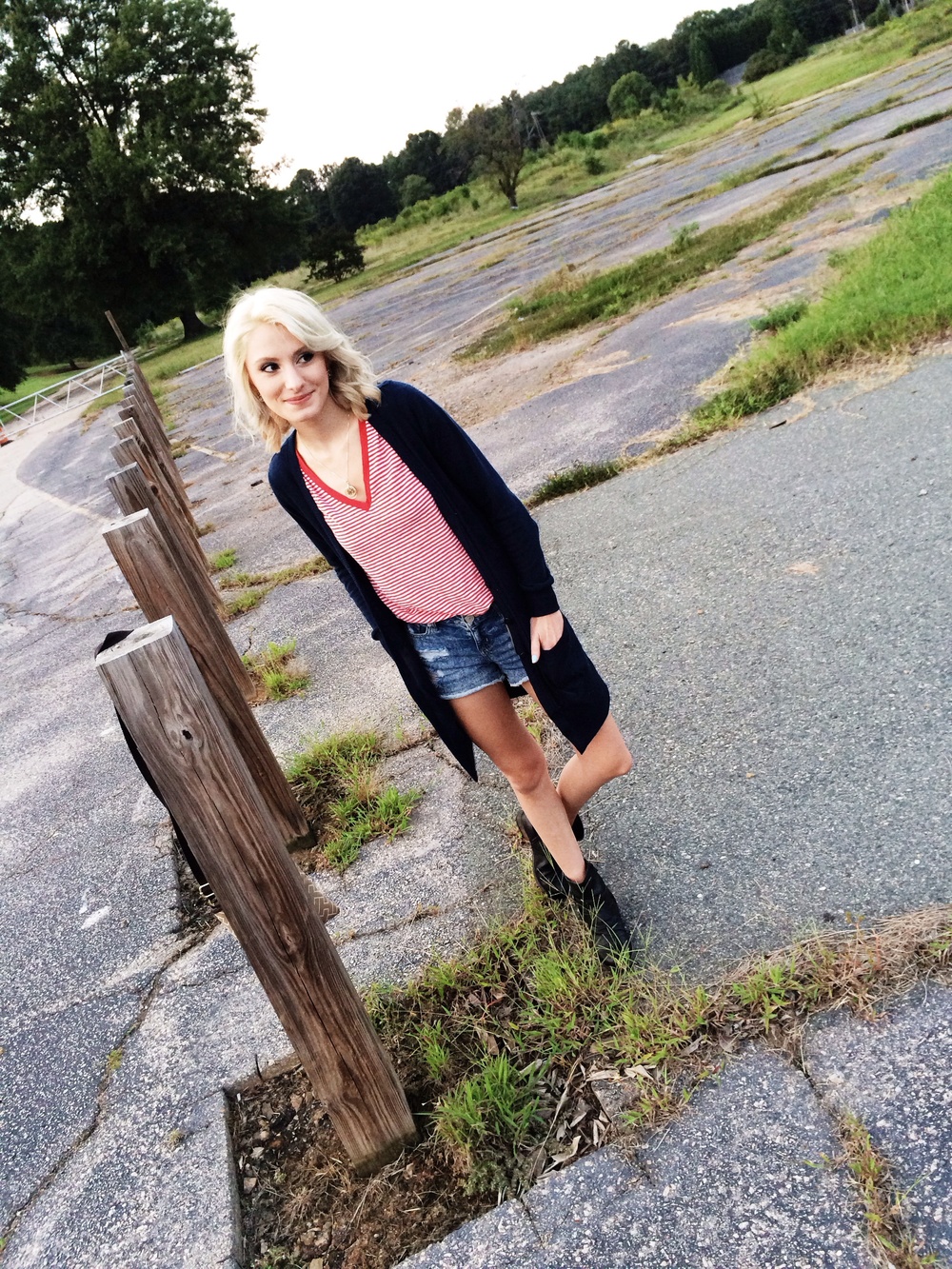 It's still warm enough to wear my favorite shorts, but is slowly getting cooler and cooler, so I wore a cardigan to keep me a little warmer.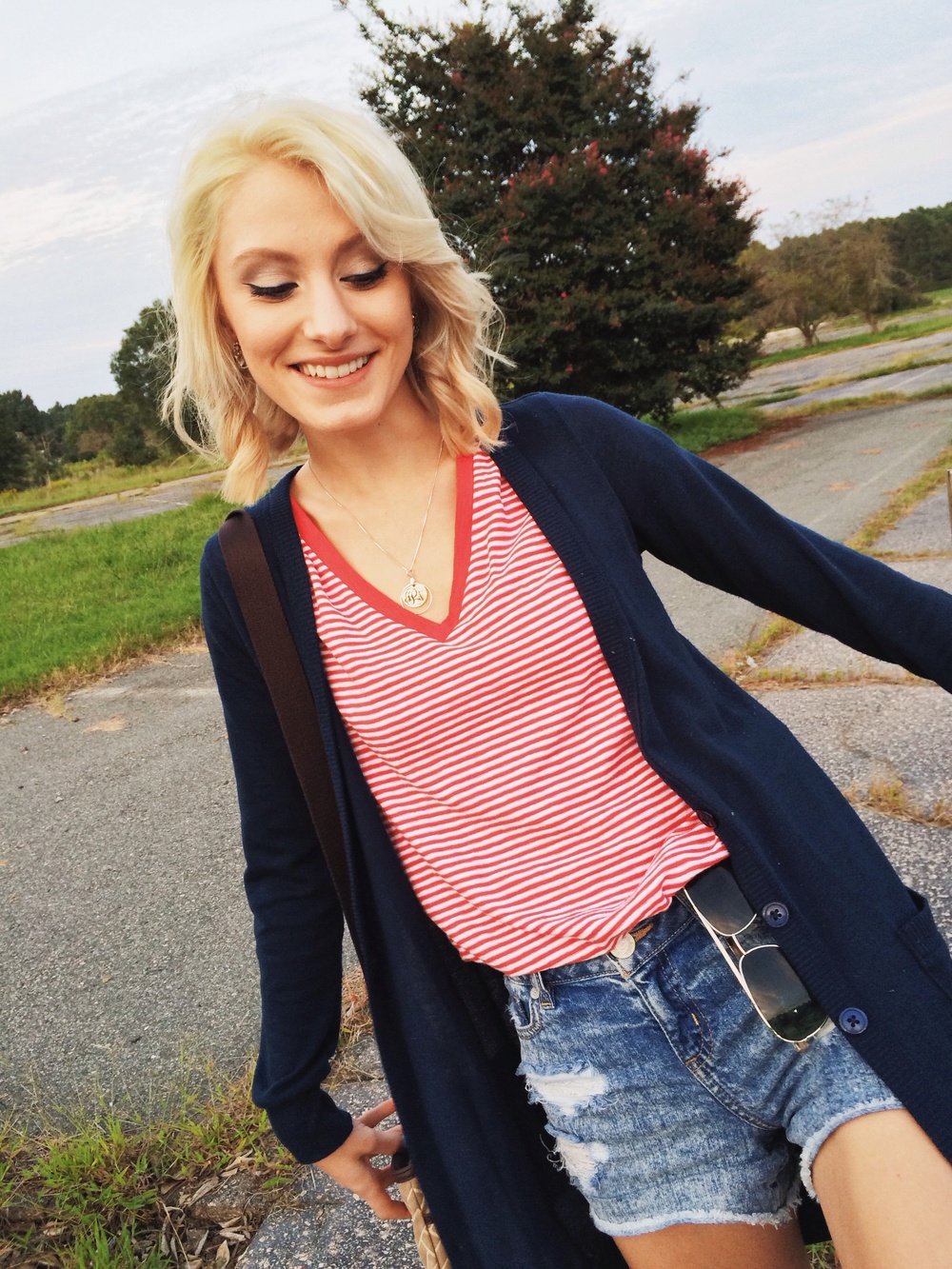 I used to like loud outfits with bold accessories, but lately I've been preferring more simple and casual outfits.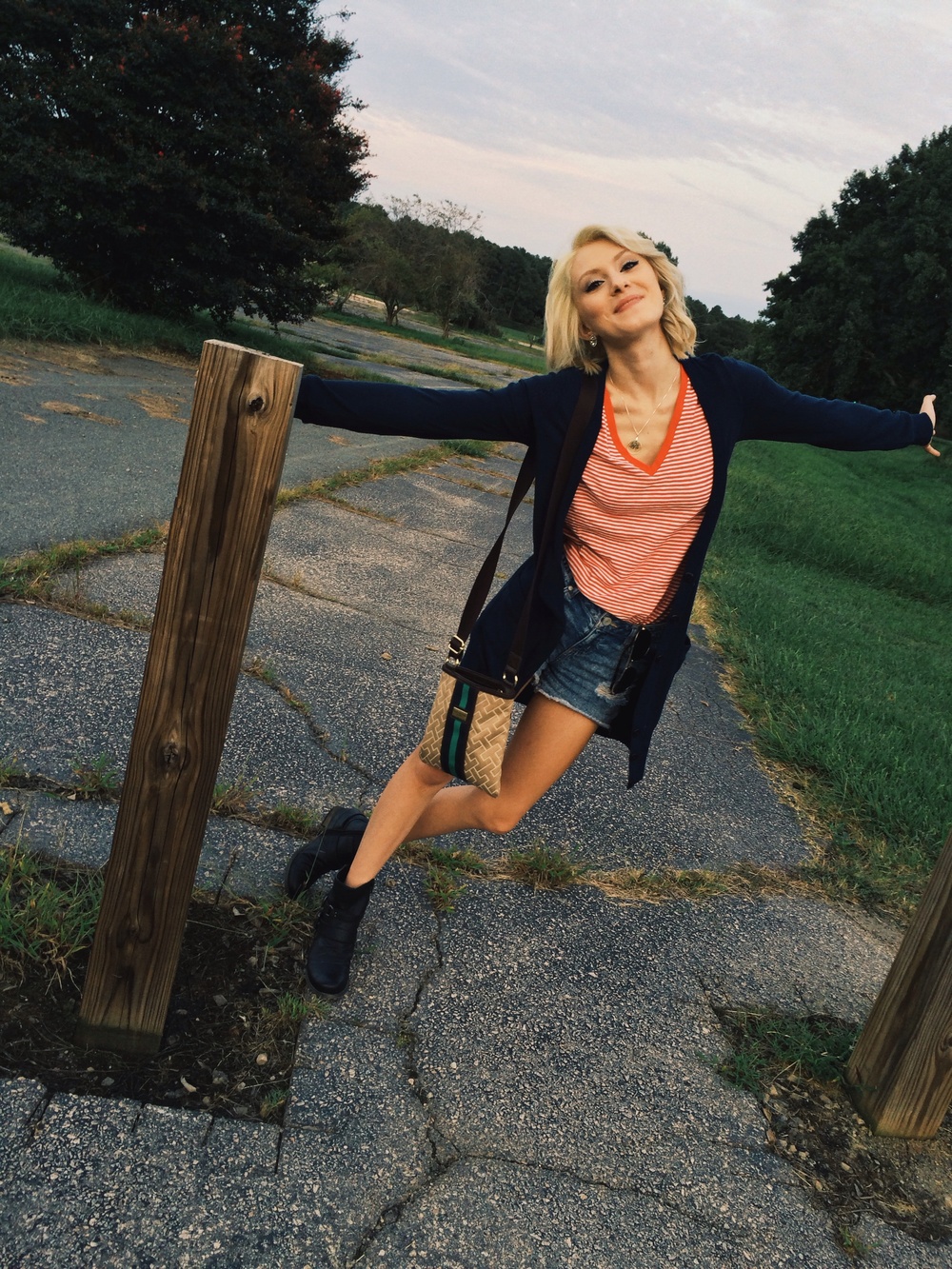 I found this shirt on sale at GAP for $5, and also got it in navy blue. I really love this outfit because it's cute, simple and comfortable (I guess in getting used to just wearing baggy comfy scrubs).
oh, and in case you didn't notice… I got my hair chopped off and love it, (except the bleaching, but apparently the hairstylist thought that I should have white hair -_-)
Shirt :: GAP
Shorts :: Wet Seal
Boots :: Ross
Cardigan :: Ross
Purse :: Ross