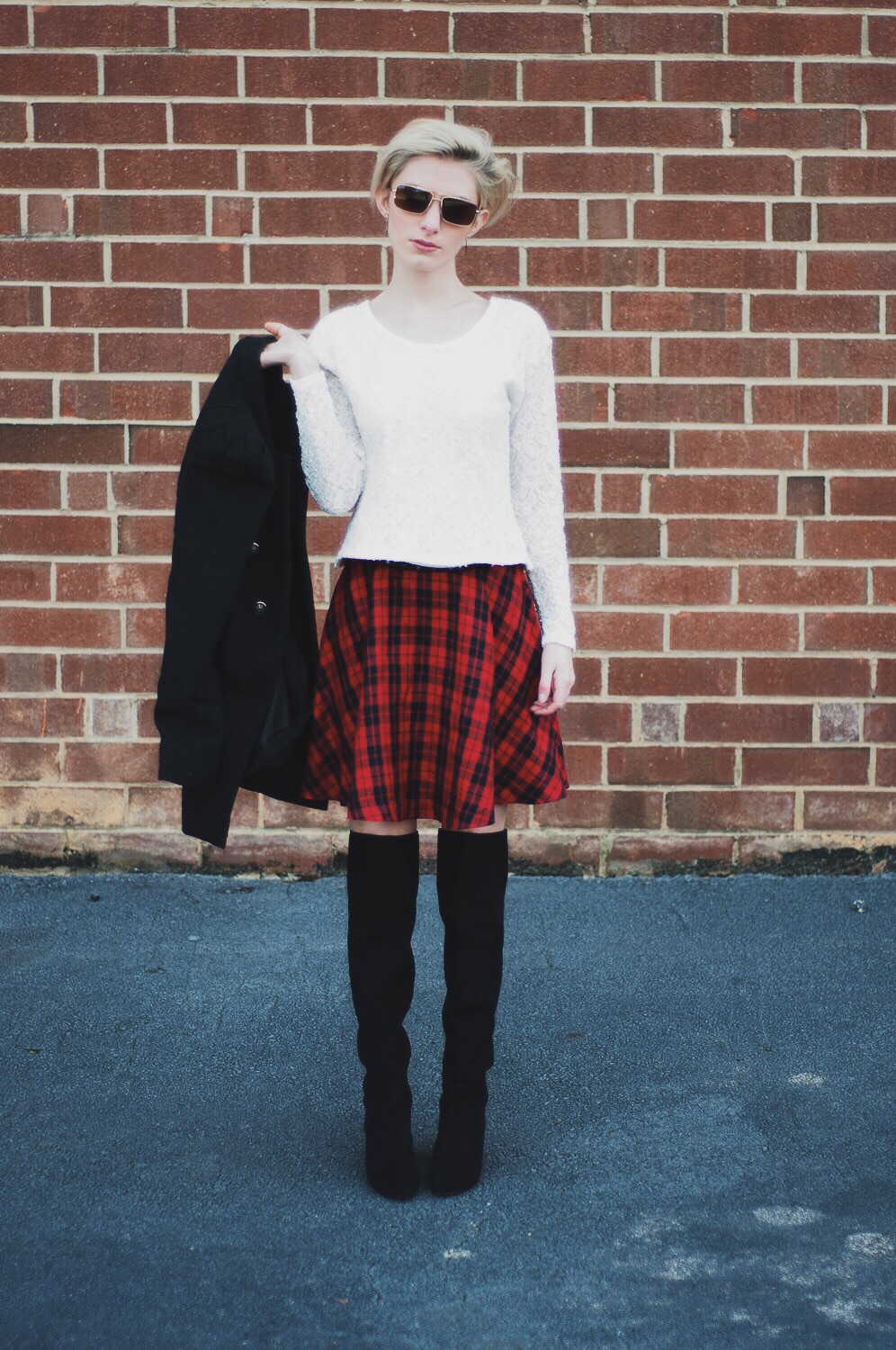 I'll be honest, I'm a bit dramatic and somewhat of a perfectionist. So I can be kind of picky about my blog photos, and the poor husband has to hear it, even though he always does a good job :).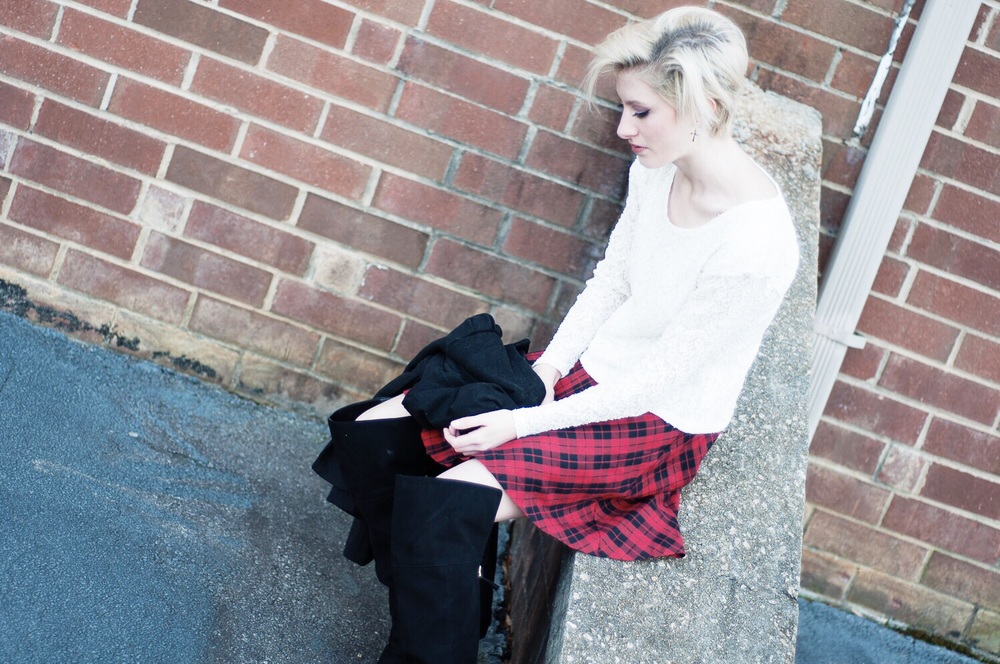 After a small meltdown about my pictures, we went exploring for more interesting places to take photos.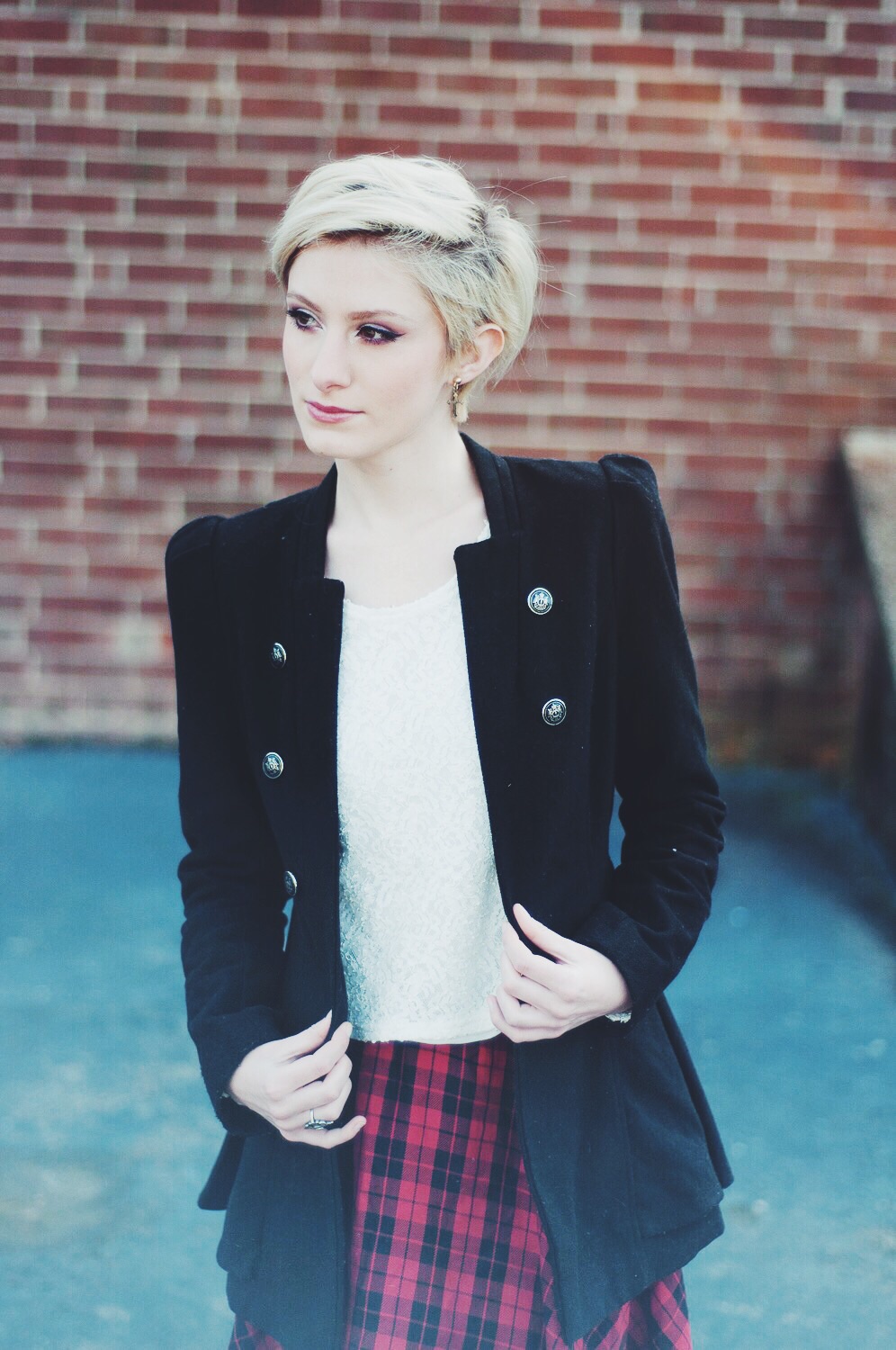 We had a lot of fun driving around, and actually found some pretty cool spots and brick buildings in downtown Cary. But since I'm incredibly awkward around people, I made him park behind the cool building to take pictures so that no one else would see us.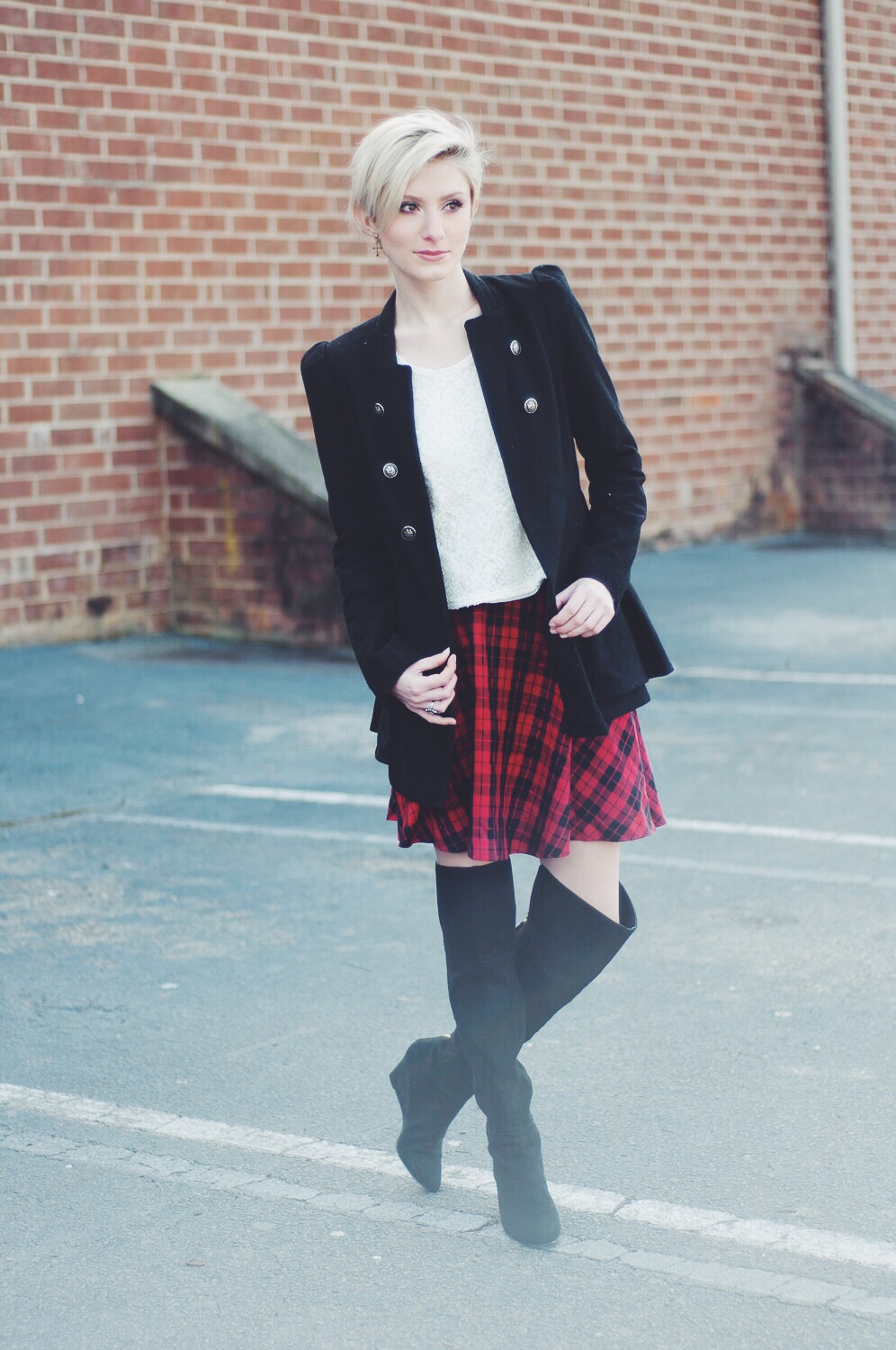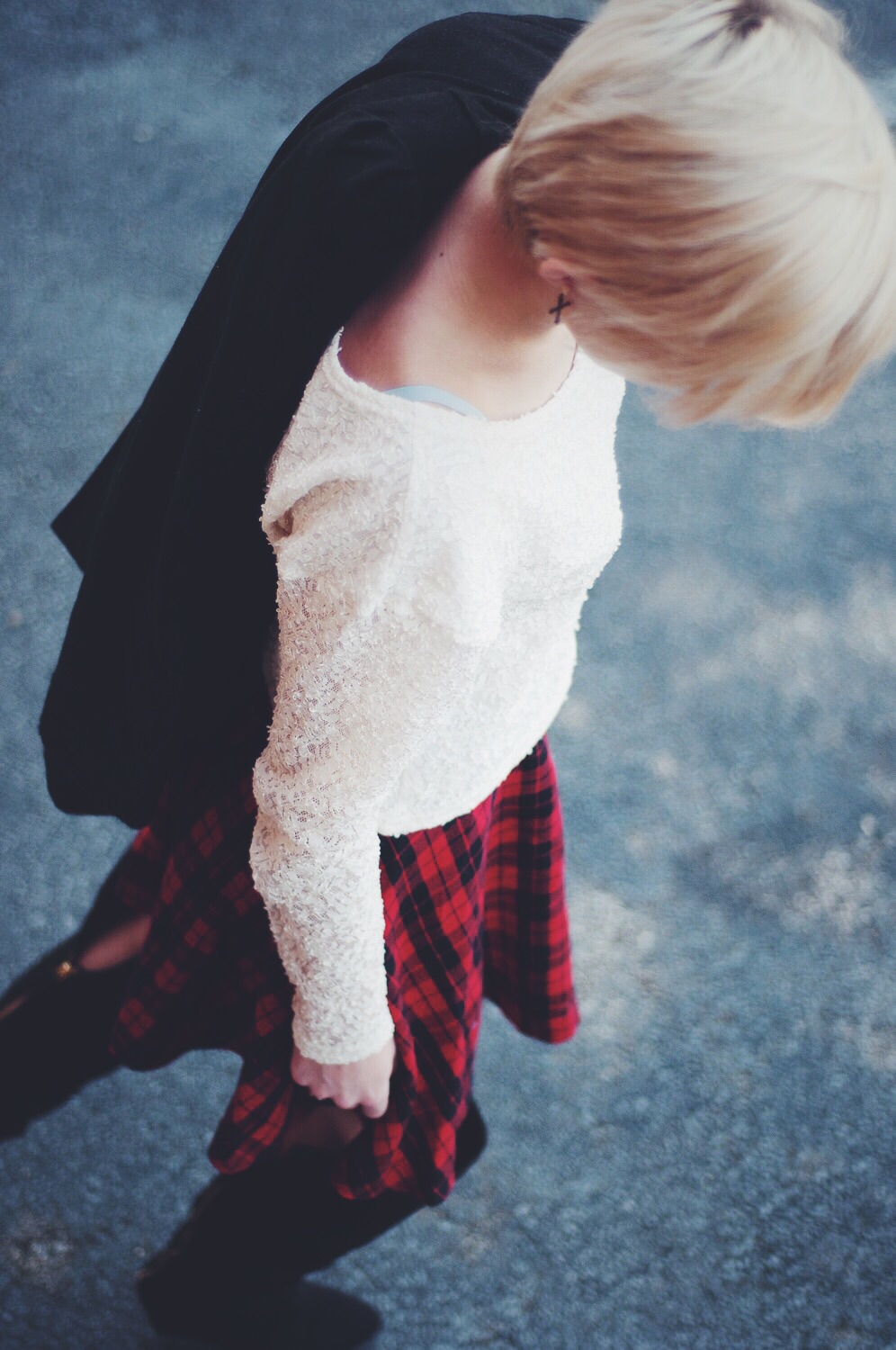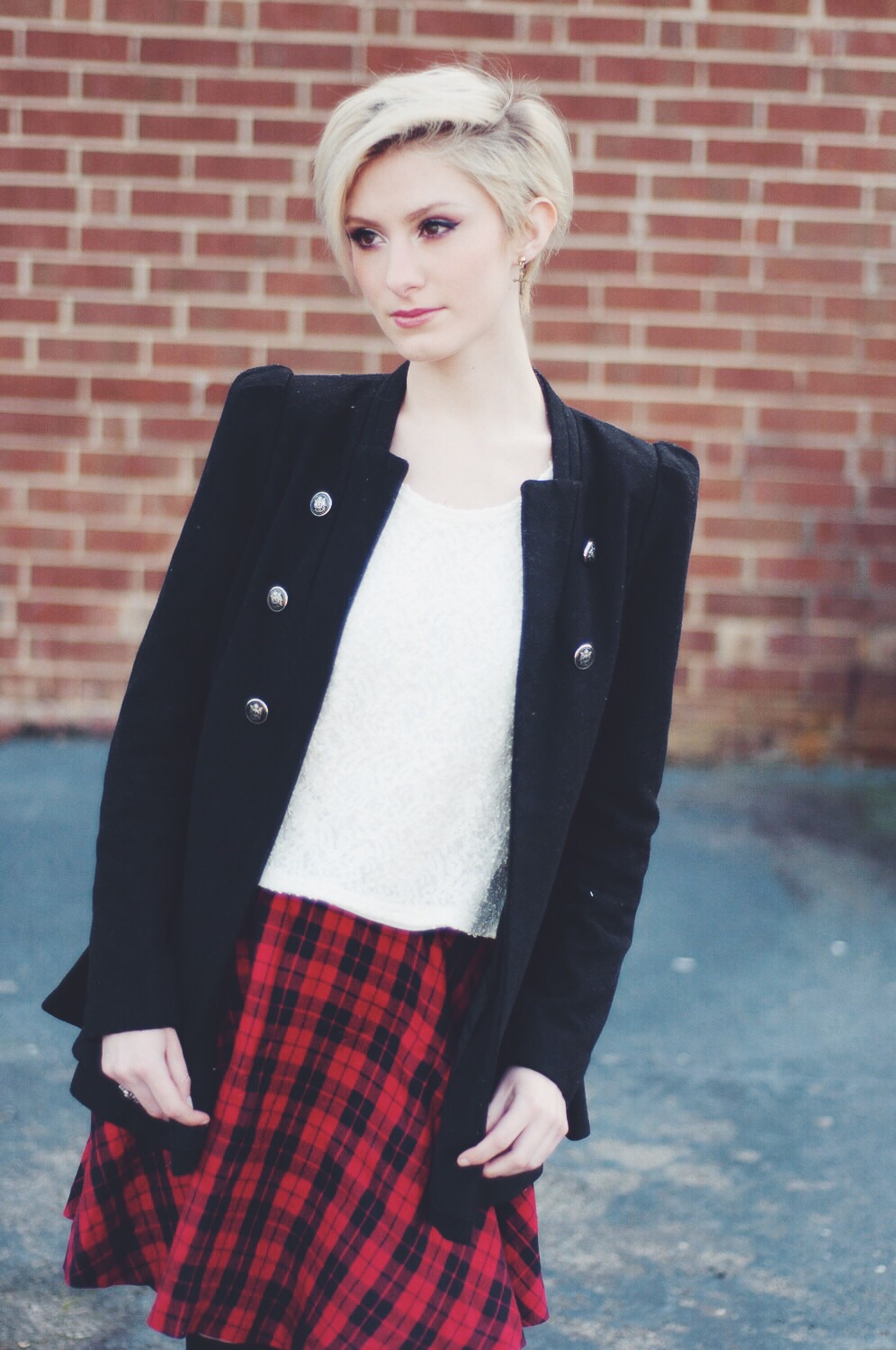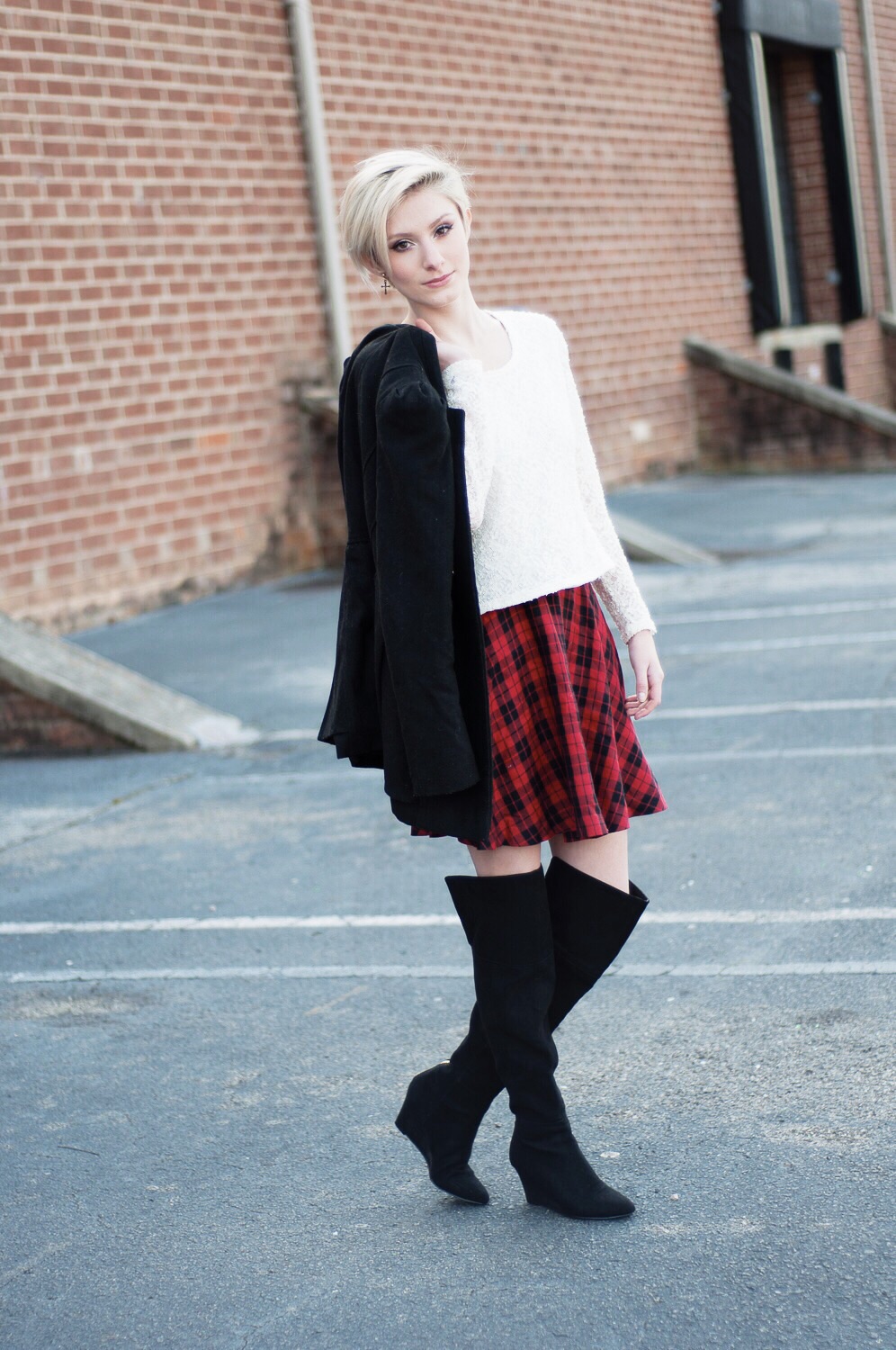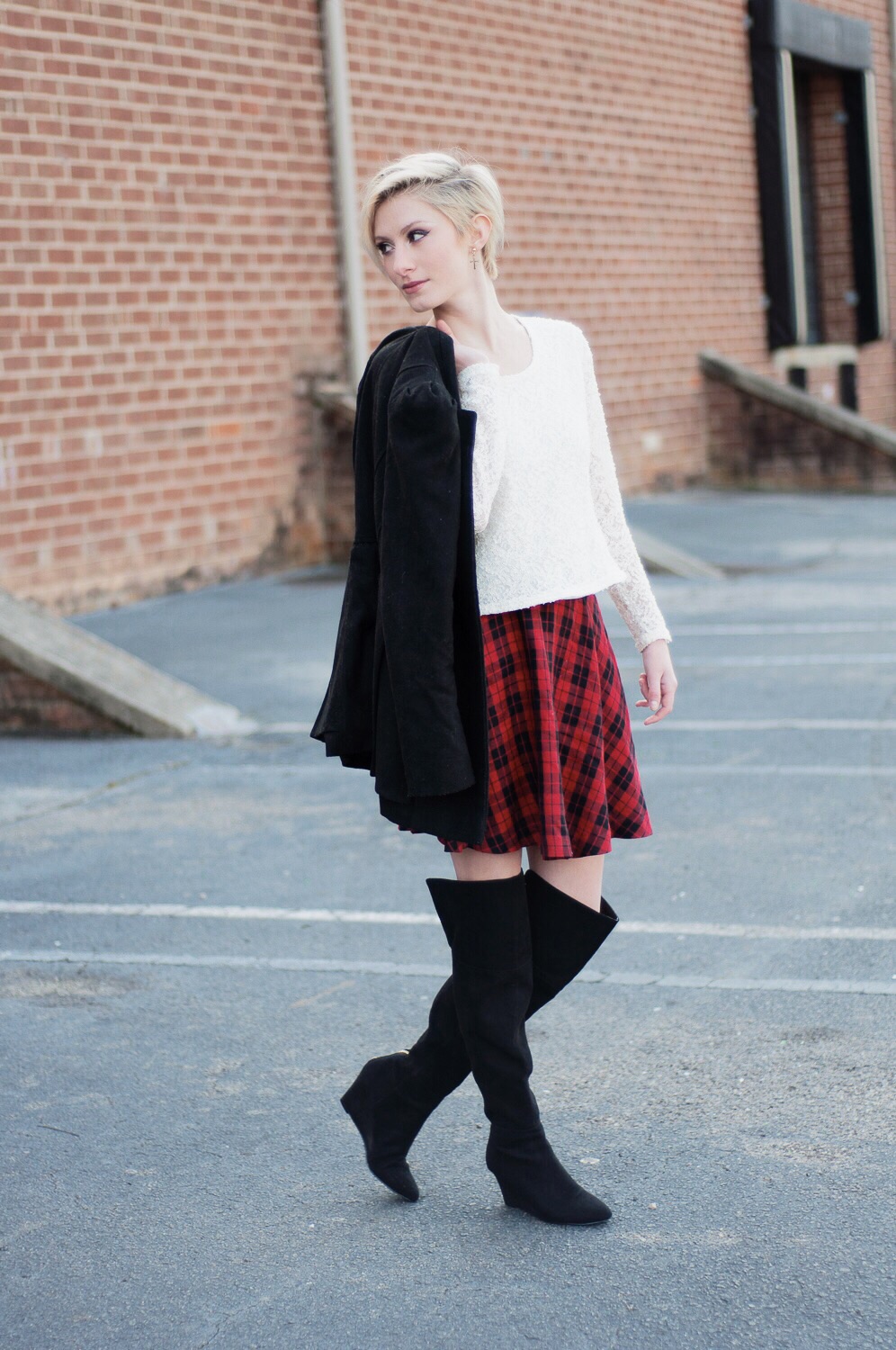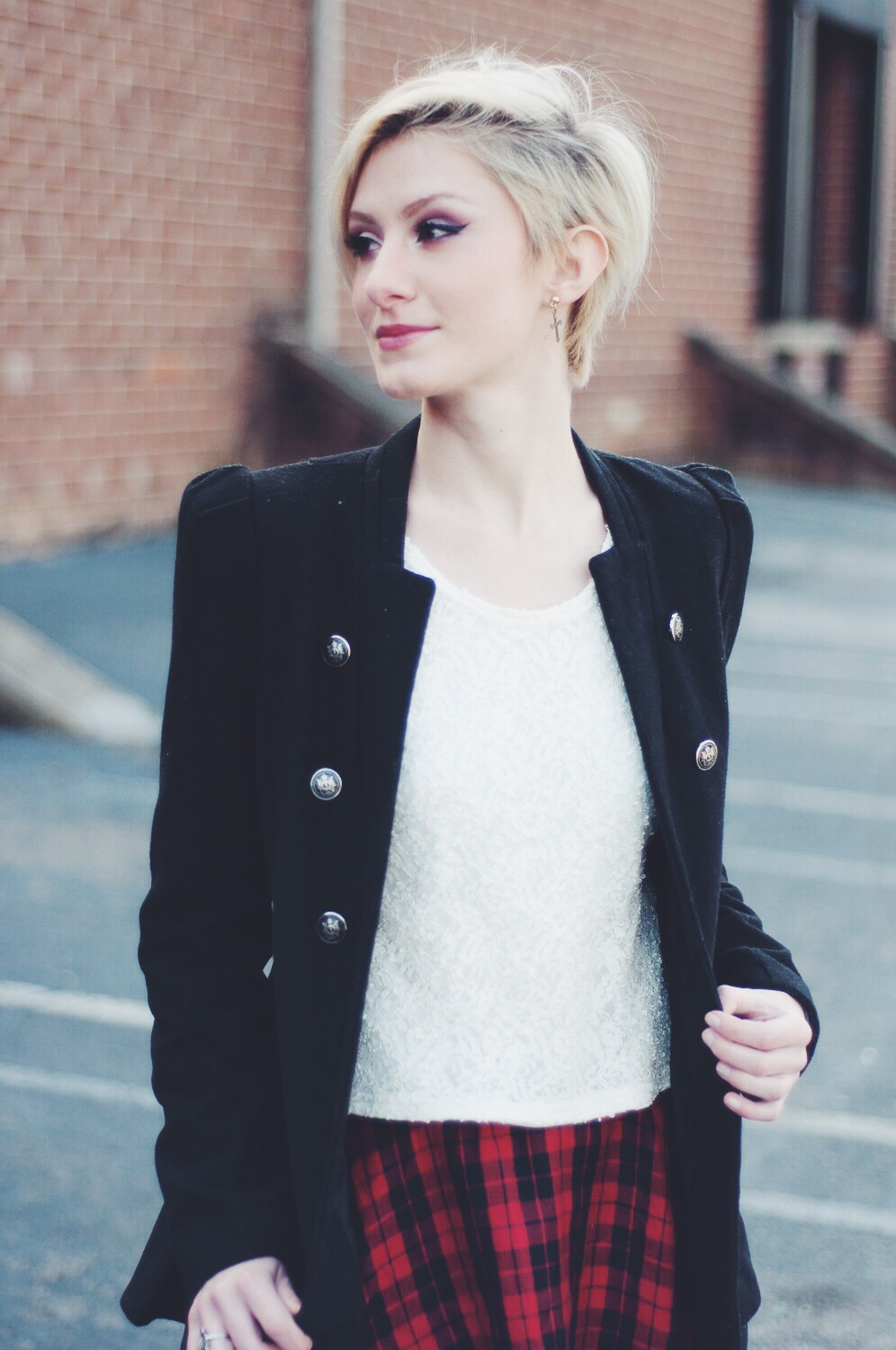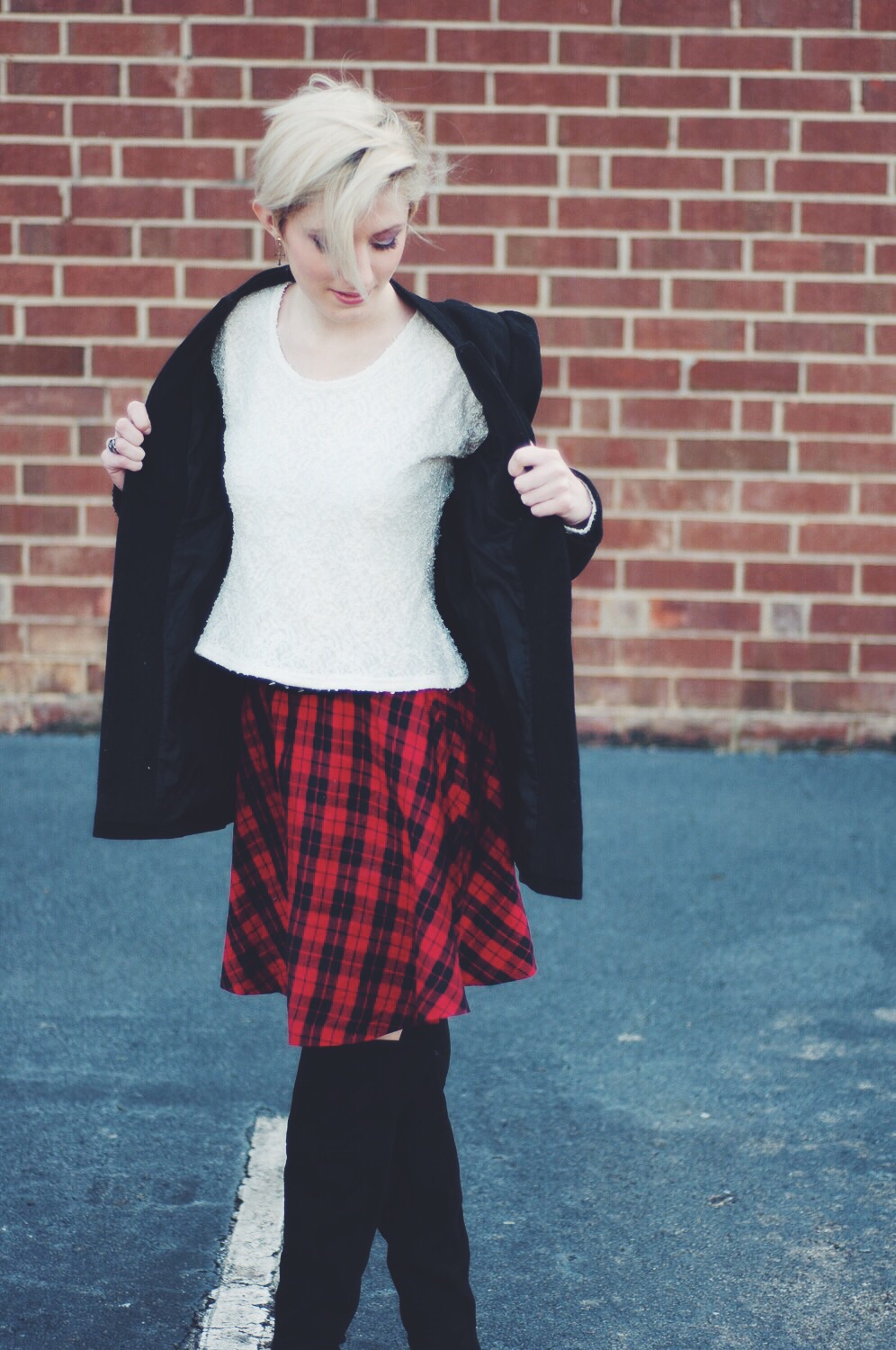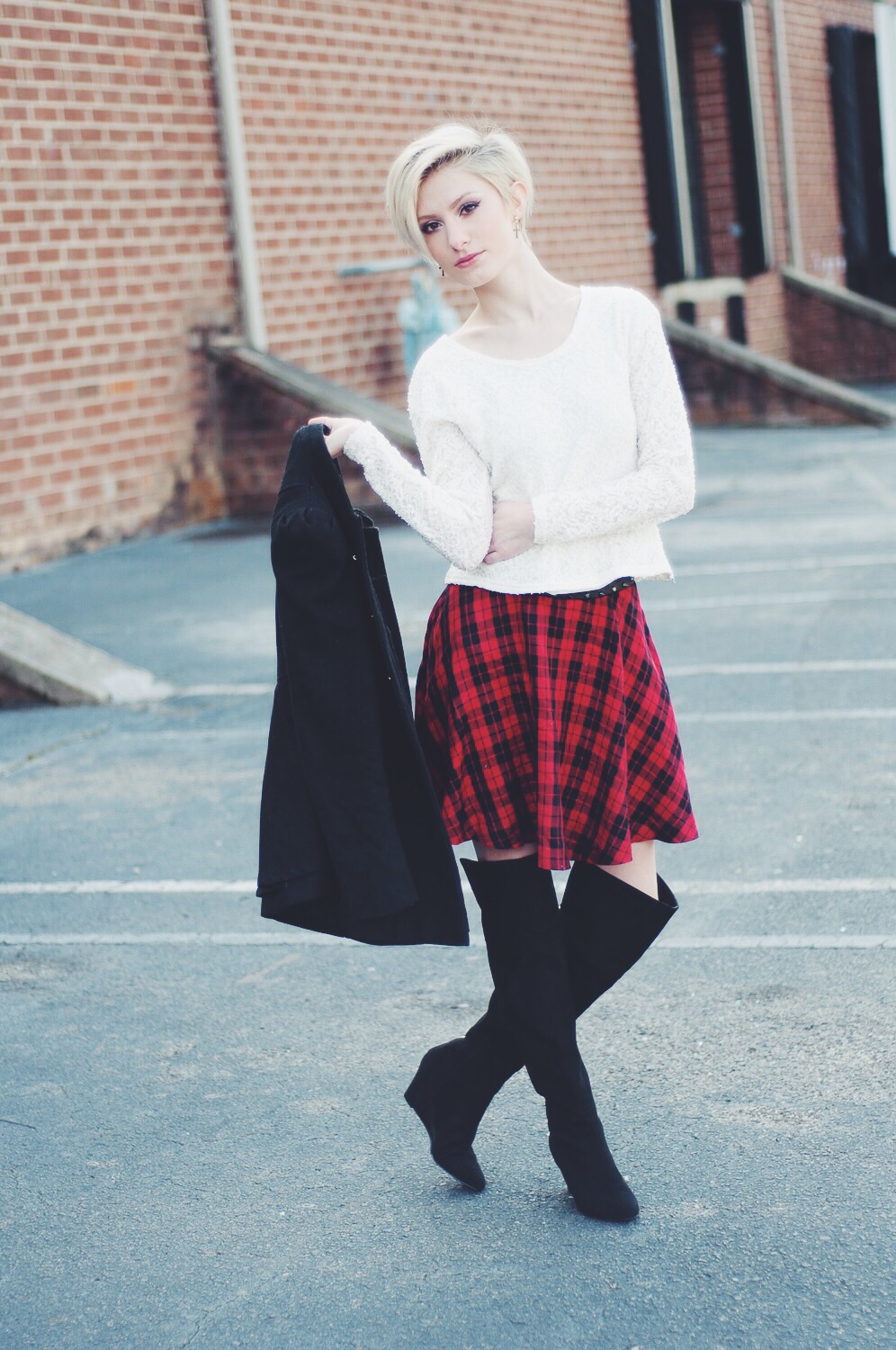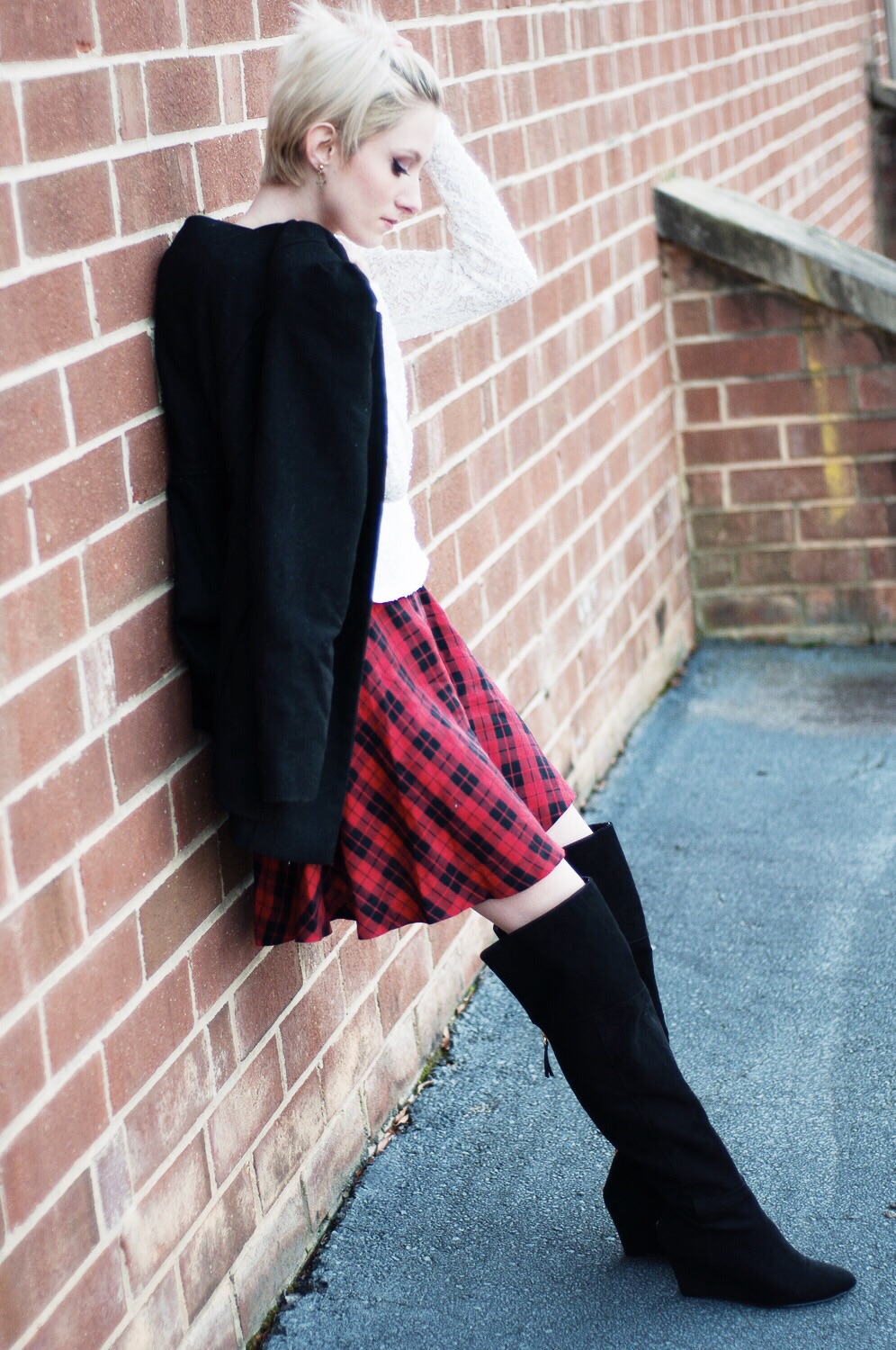 Top:: Goodwill
Skirt:: Forever21
Boots:: Ross (Ninewest)
Jacket:: Forever21