I love breaking out of conventional seasonal wear! What's the point of wearing your favorite pair of shorts for only a few months of the year? Today, I'm sharing one of my favorite ways to mix summer pieces with my cold weather wardrobe! I have a few tips on how to wear shorts during winter. My first tip is to layer, layer, layer. By adding multiple layers over a pair of shorts, I was able to keep myself warm in the brisk winter air.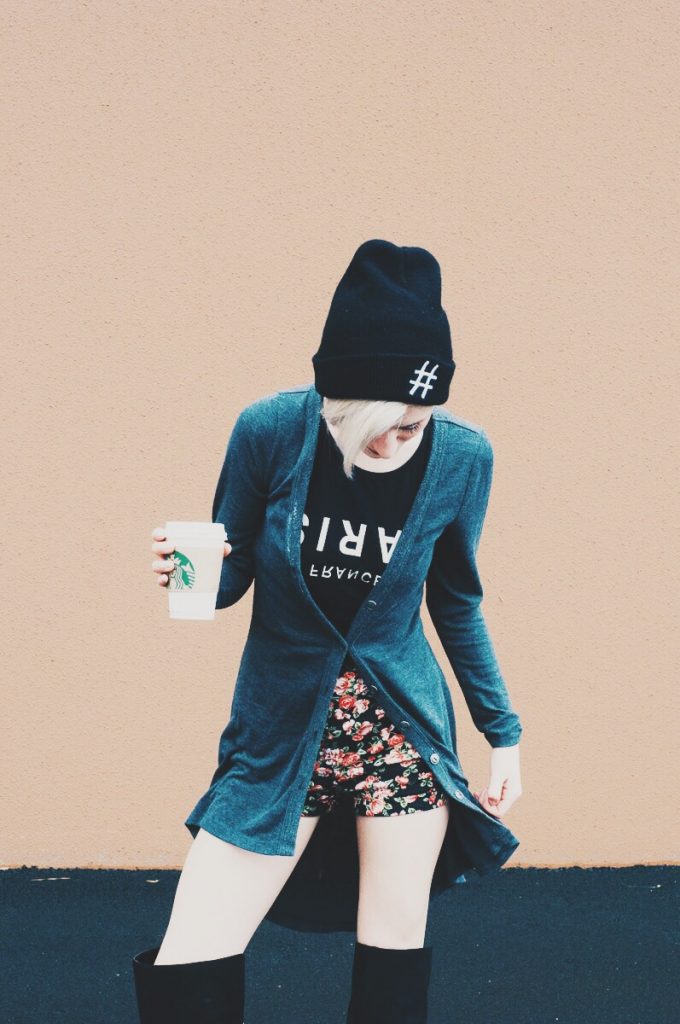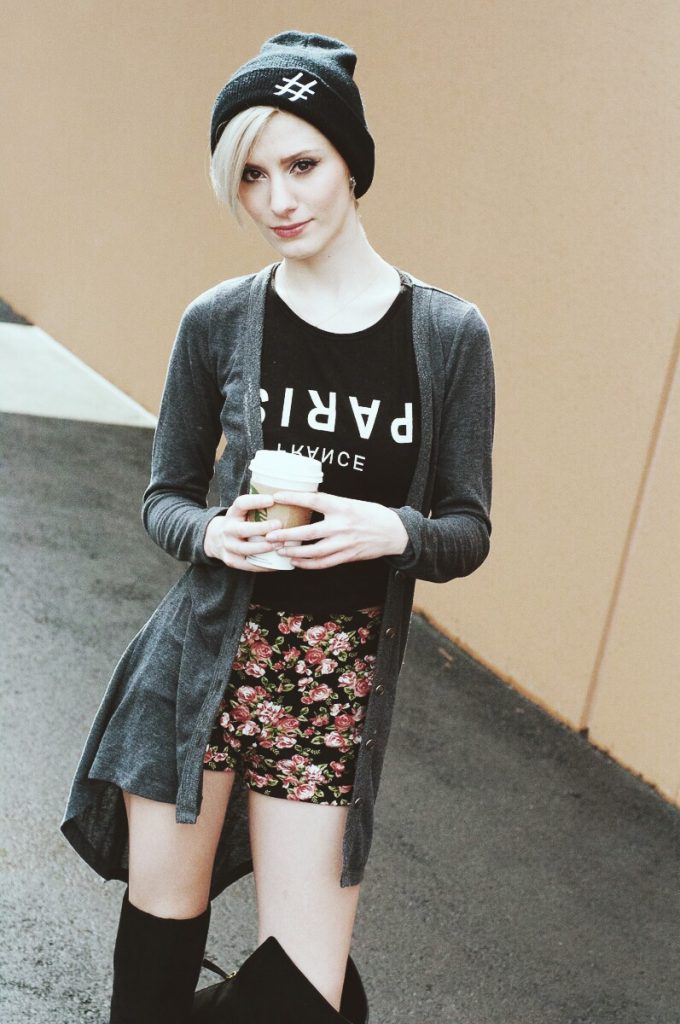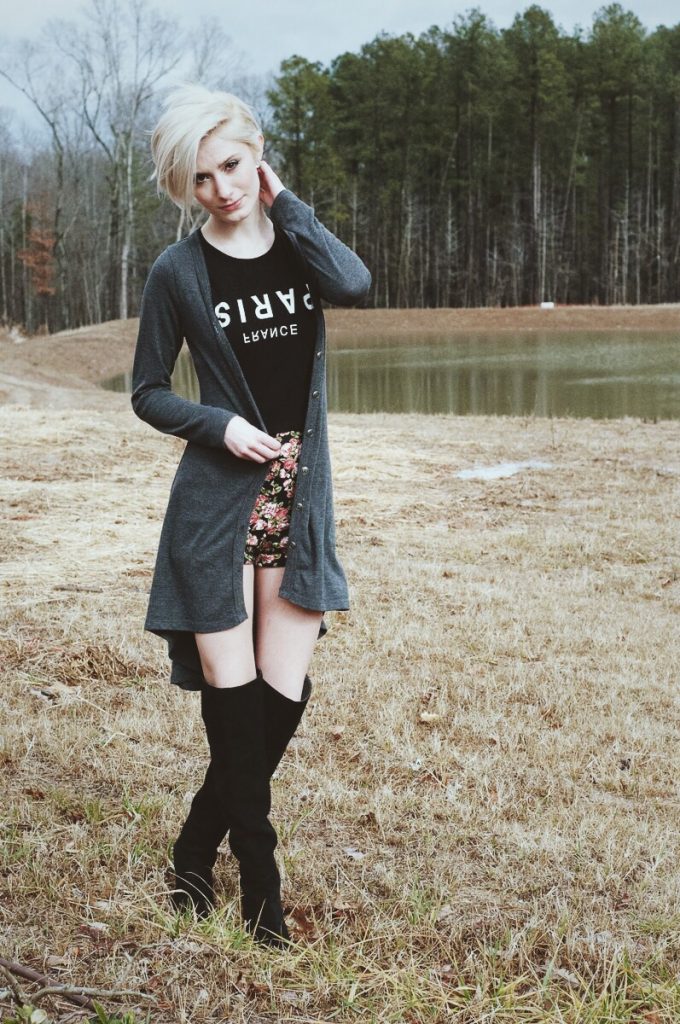 Now for tip number two! To give my legs more coverage I wore my favorite NineWest over-the-knee boots that I found on sale at Ross. Since my cardigan drapes down low in the back it also helped keep my legs toasty. While most printed shorts have tropical summer patterns these Forever21 shorts have a muted rose pattern over black. This pattern and the colors transition perfectly into colder seasons.
My shirt is also a tank top that I purchased during the summer. Even though it is a cropped tank top, the high-waisted shorts cover my stomach to keep me warm. I am also definitely not comfortable enough to wear a crop top)! Which leads me to tip number three. Highwaisted shorts are often made of thicker material which will help you stay warm.
My little hashtag beanie from Charlotte Russe brings this whole look together for a cute winter vibe!
That concludes my three tips on how to wear shorts during winter! These tips can also work in styling a crop top during the winter!