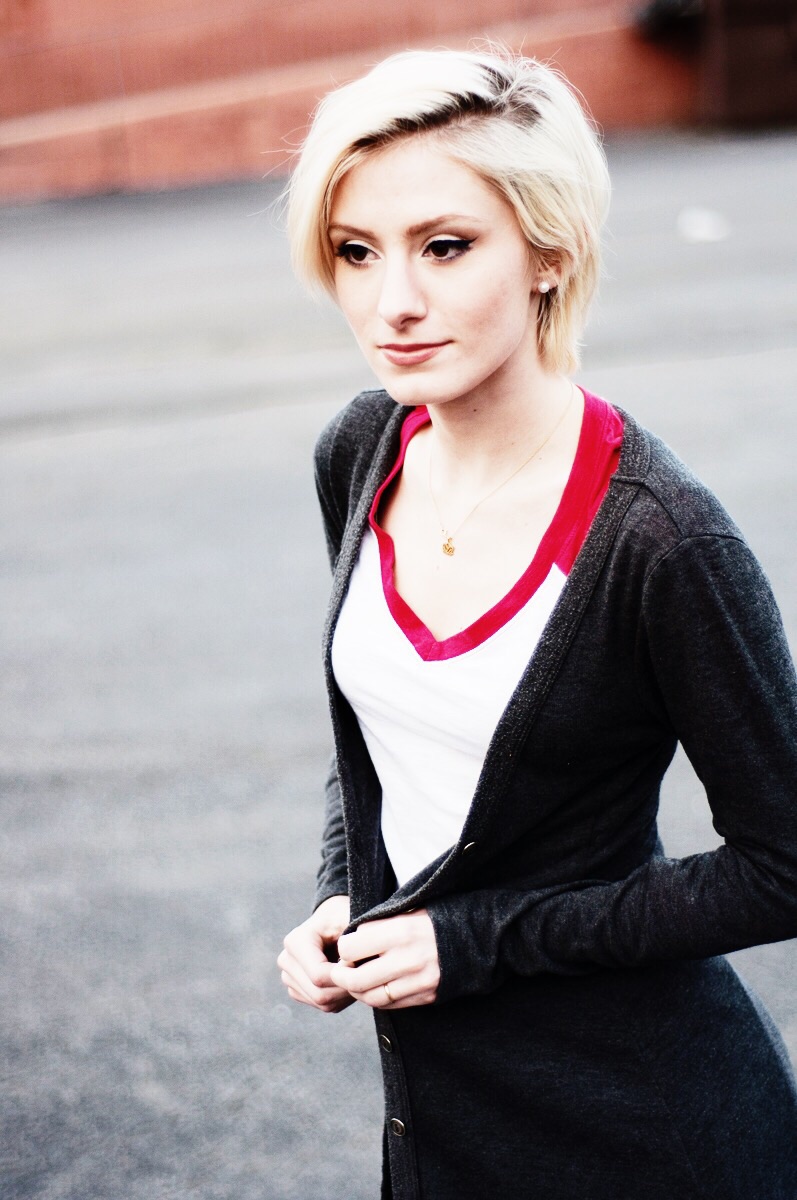 Hey guys! I'm finally back. I haven't posted in forever because I have been really busy with some things going on, (all good things). I now have some outfit of the day photos accumulated from my many weeks of not posting, so here is the first one.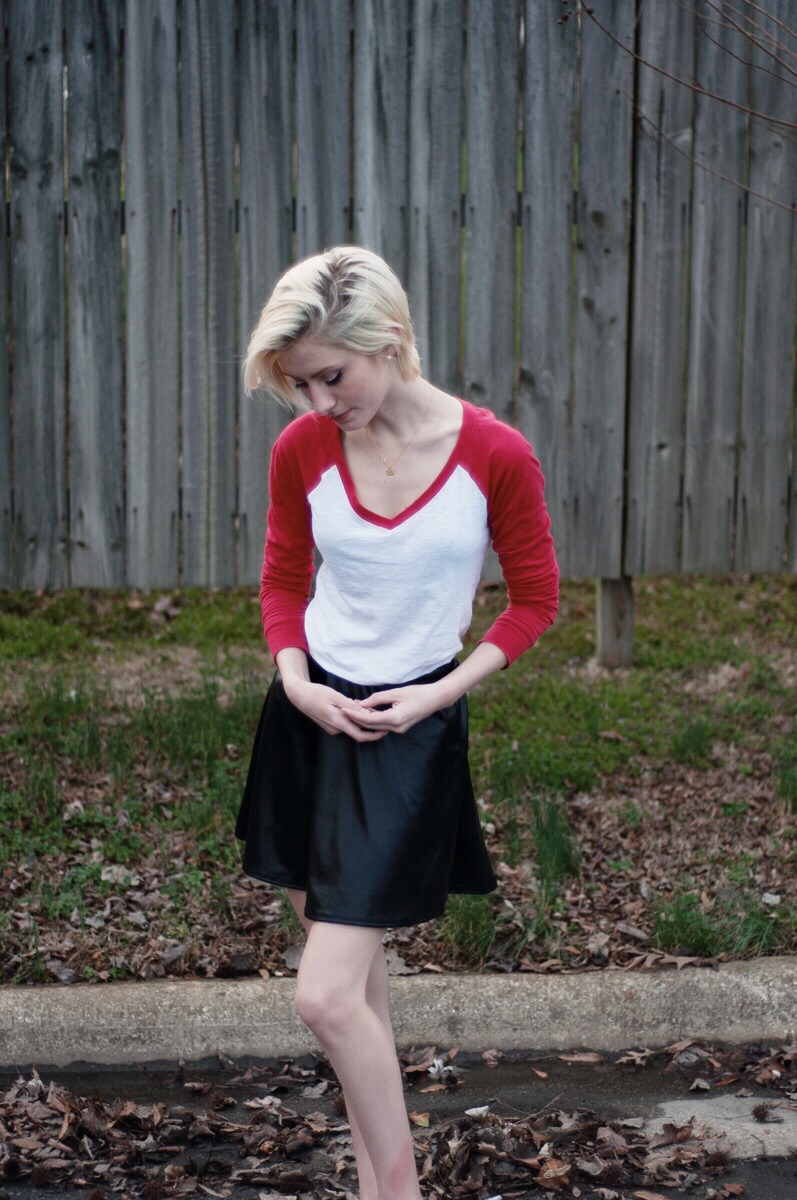 Please excuse the massive red patch on my leg. I tend to sit criss-cross-apple-sauce in the car so I usually end up with red marks on me from where my legs are folded under each other.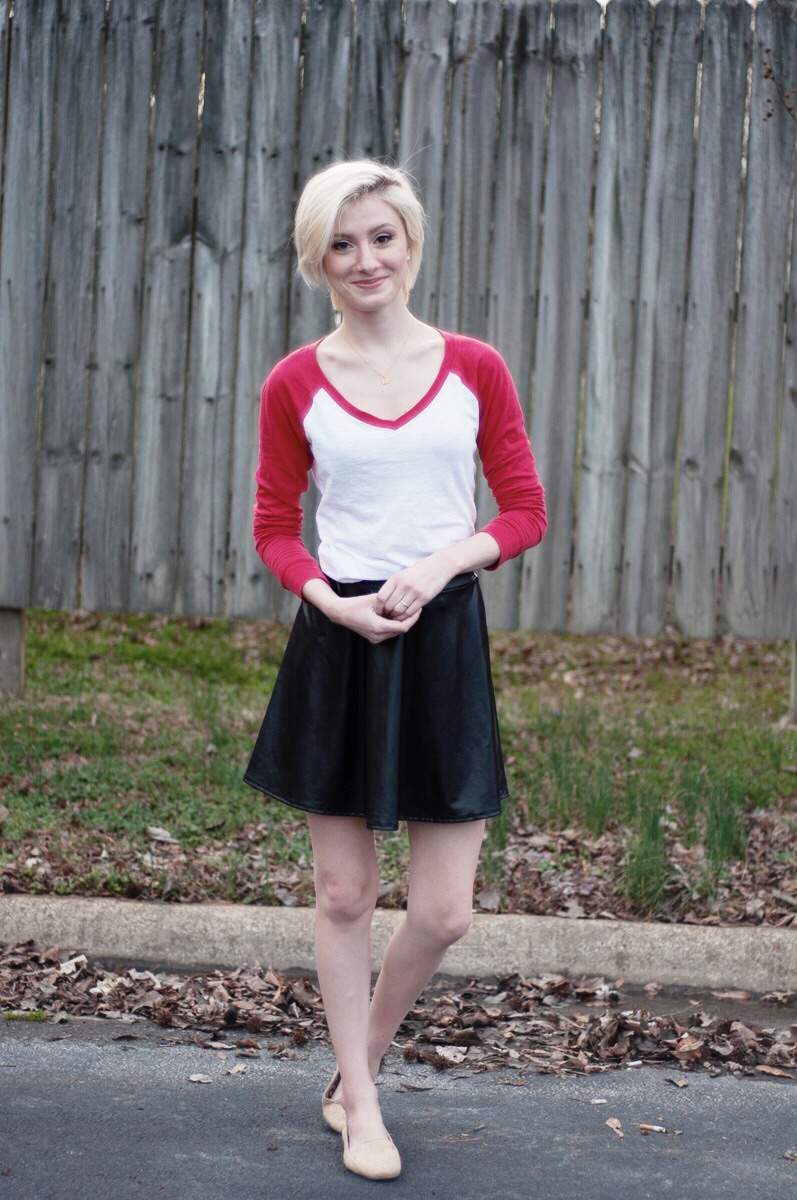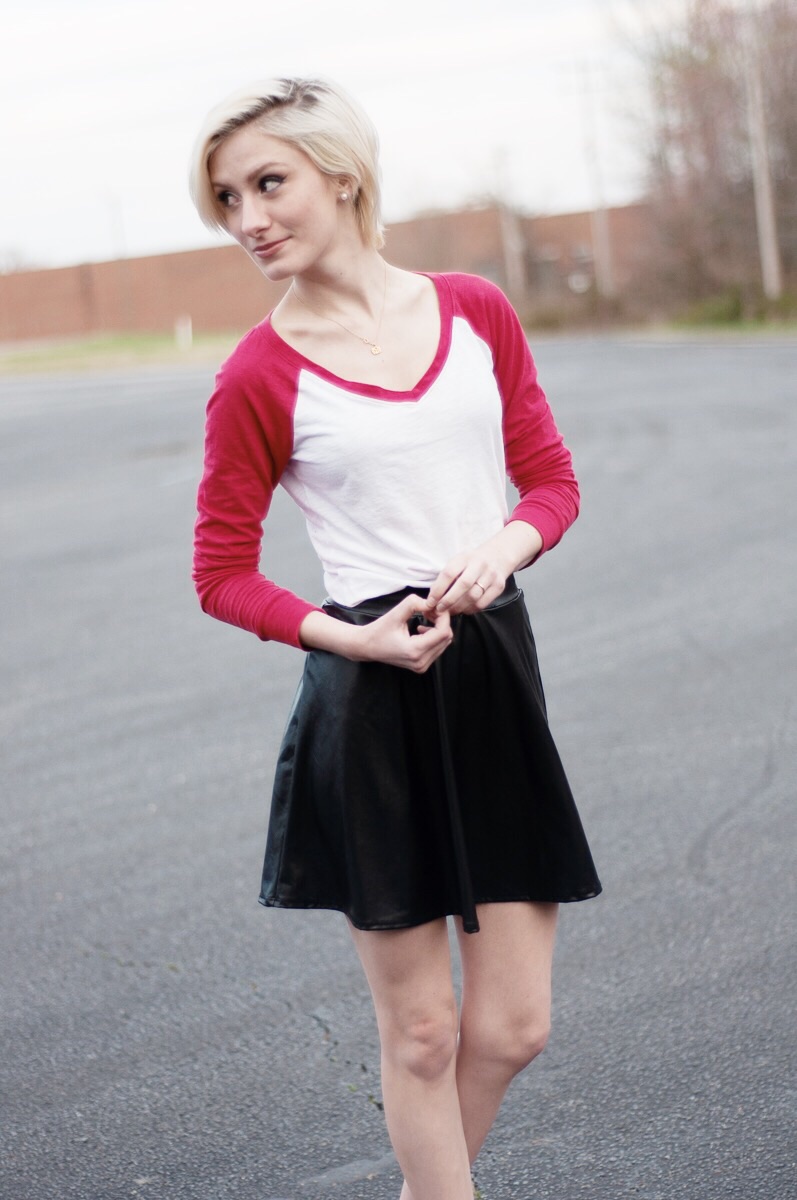 Baby knees!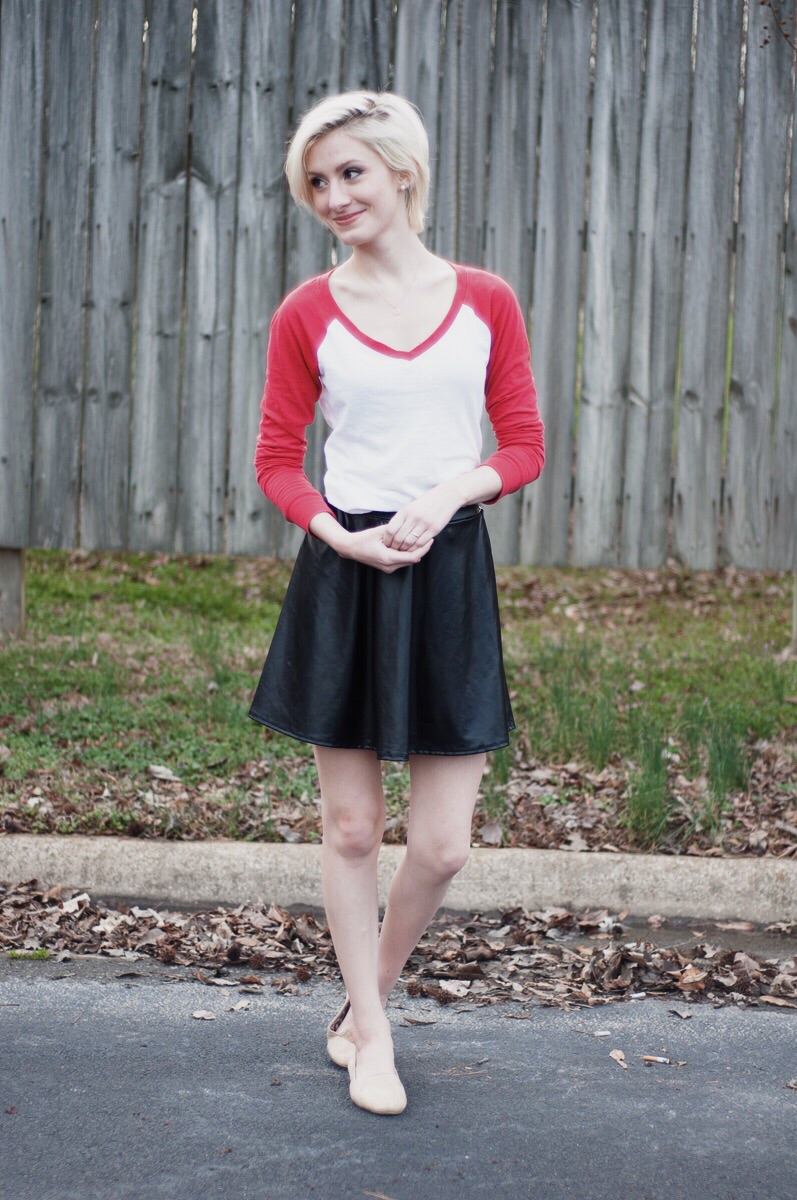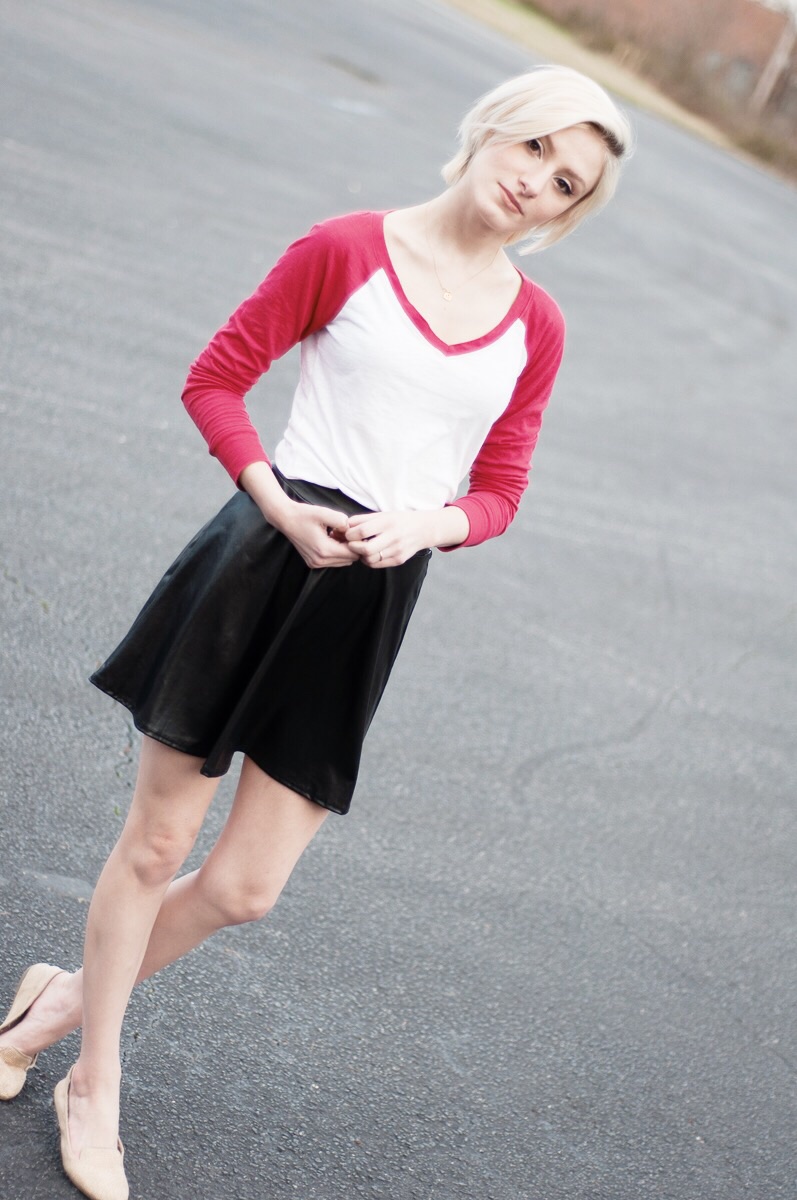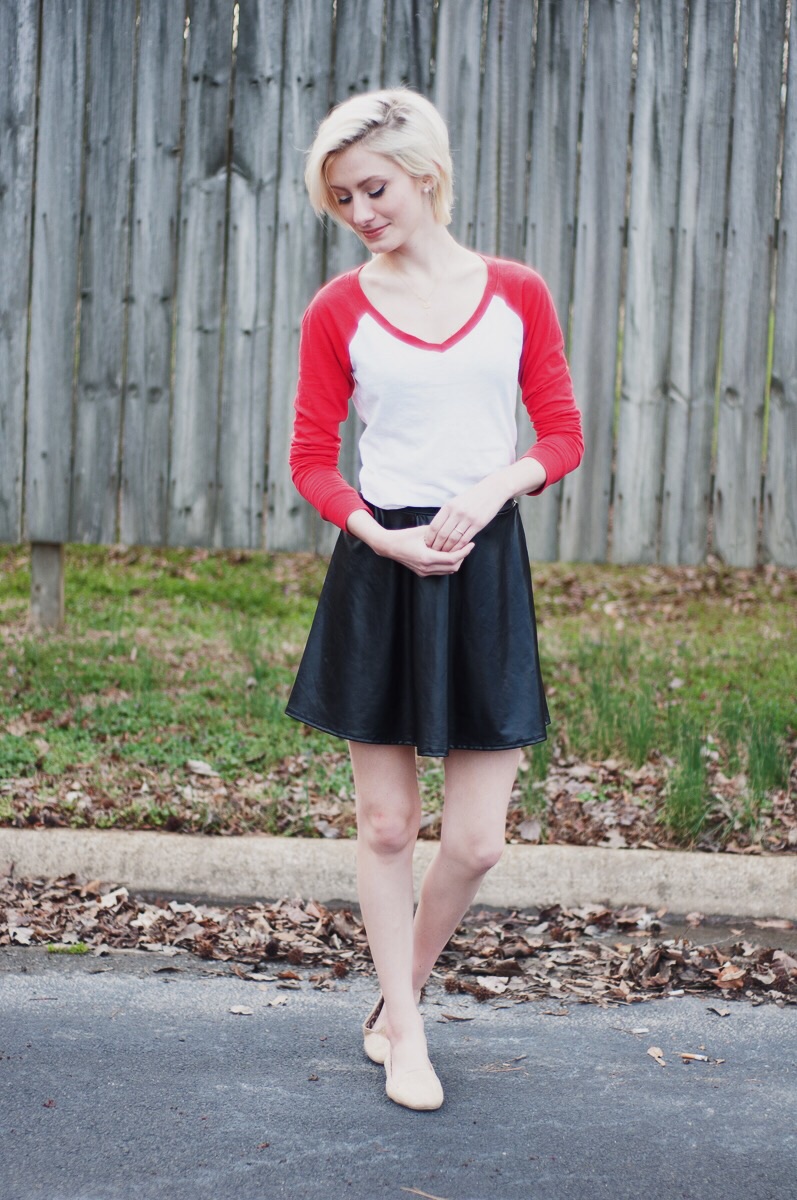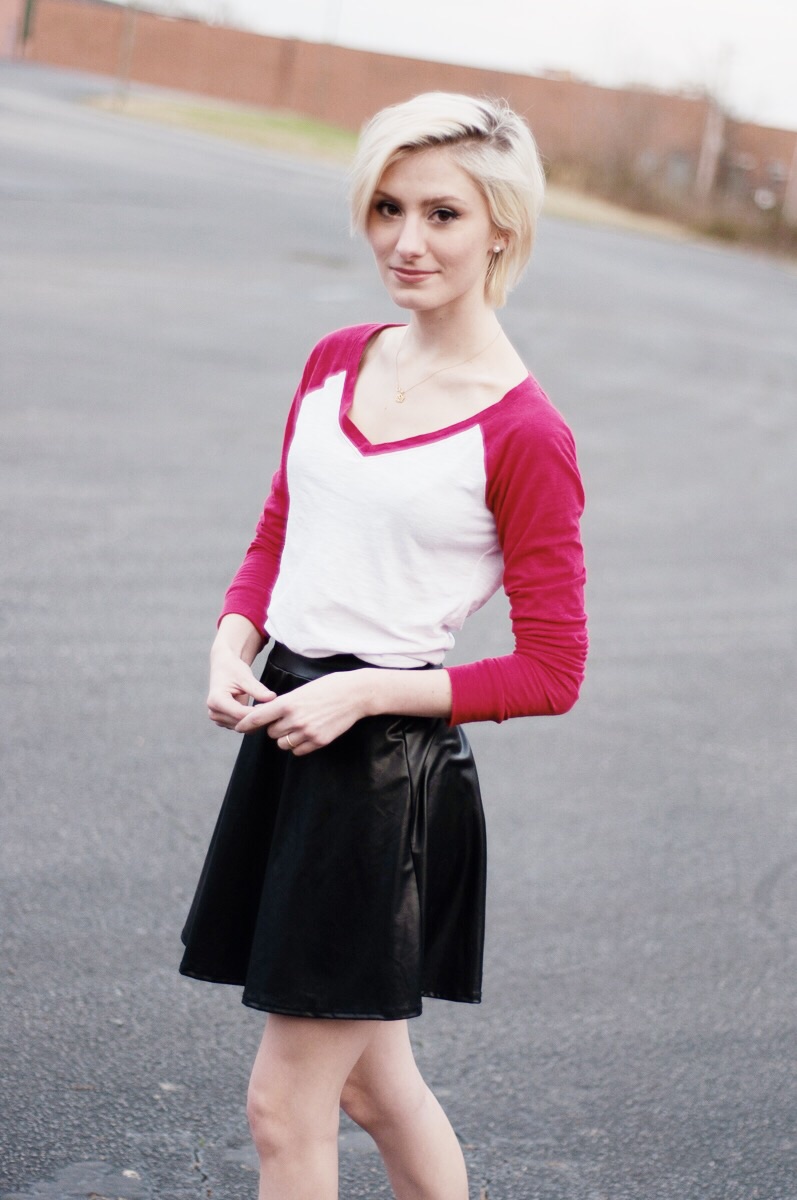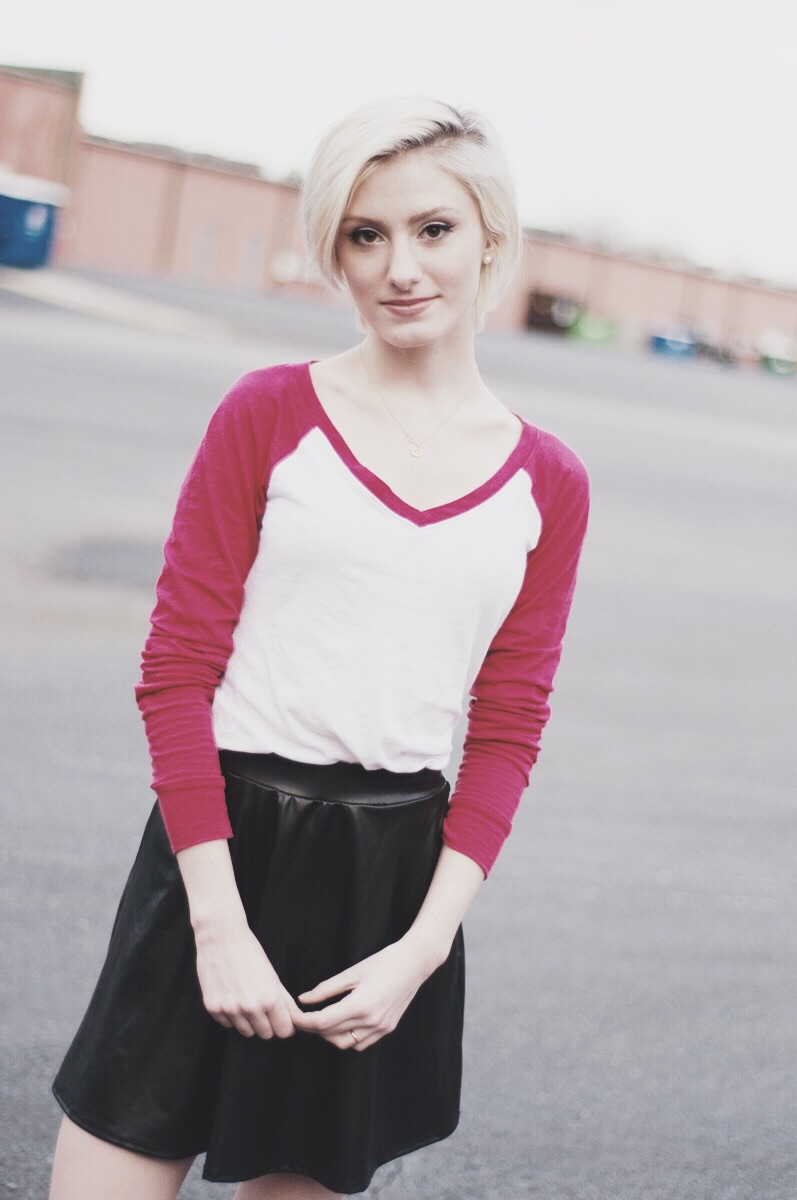 This outfit is from a couple of months ago during a trip to Ikea and the background is pretty unappealing since we stopped behind a random shopping strip to take these photos.
Looking back at it now, it's not the most flattering for my body type, but I love the simplicity of it. Black white and tan are my favorite colors, (I don't care who says they're not real colors) . The pop of red brings a little bit of fun to this outfit, and the faux leather skirt adds some differing texture.
Shirt :: Victoria's Secret
Skirt :: Marshall's
Shoes :: Ross
Necklace :: Dogeared
Earrings :: Tiffany's