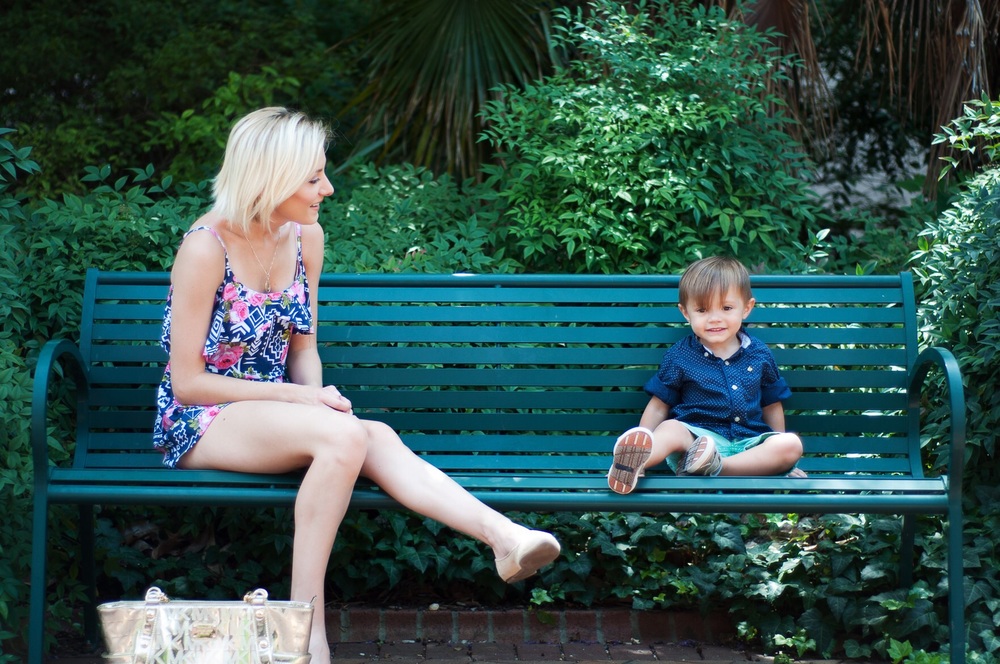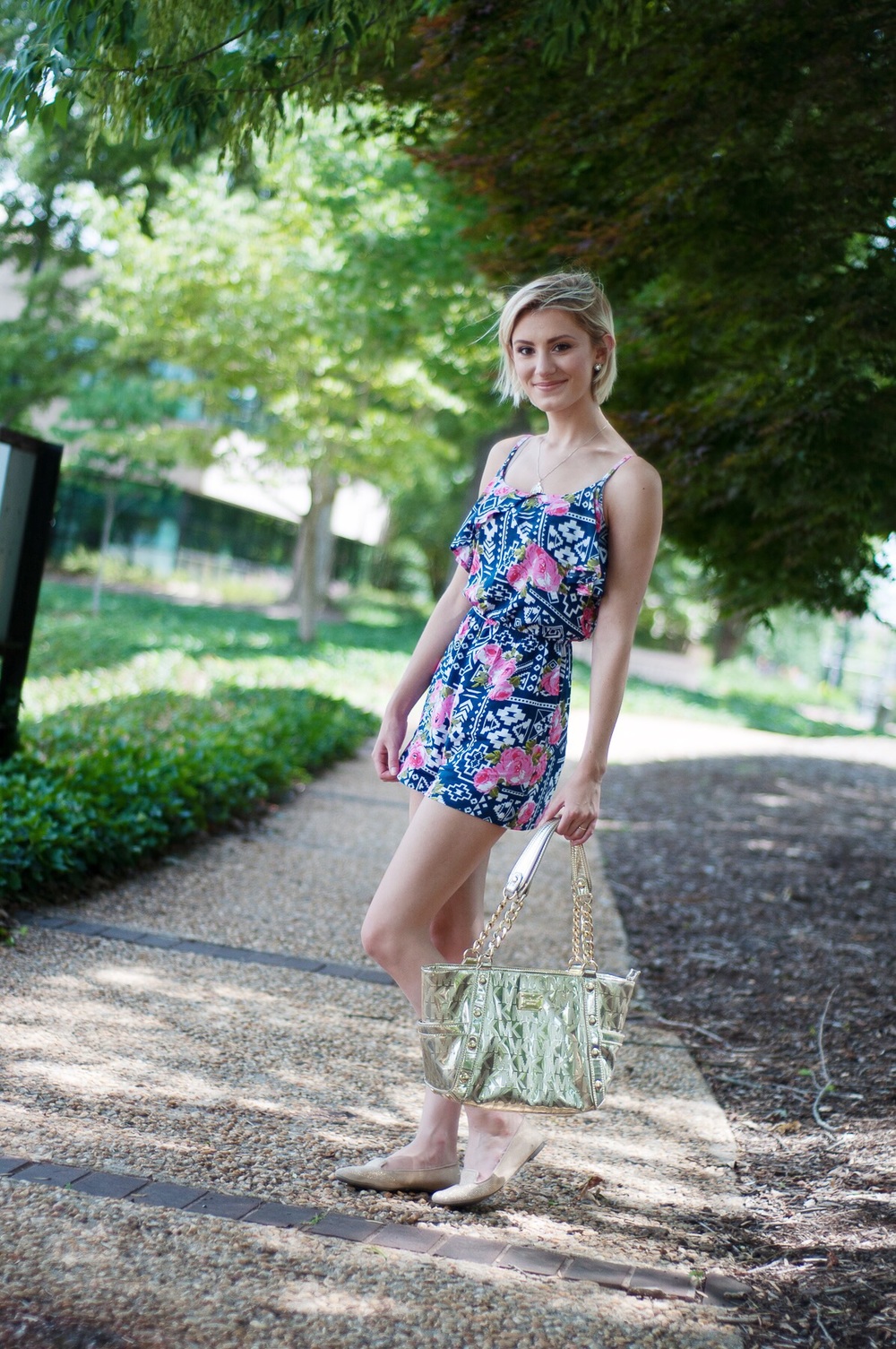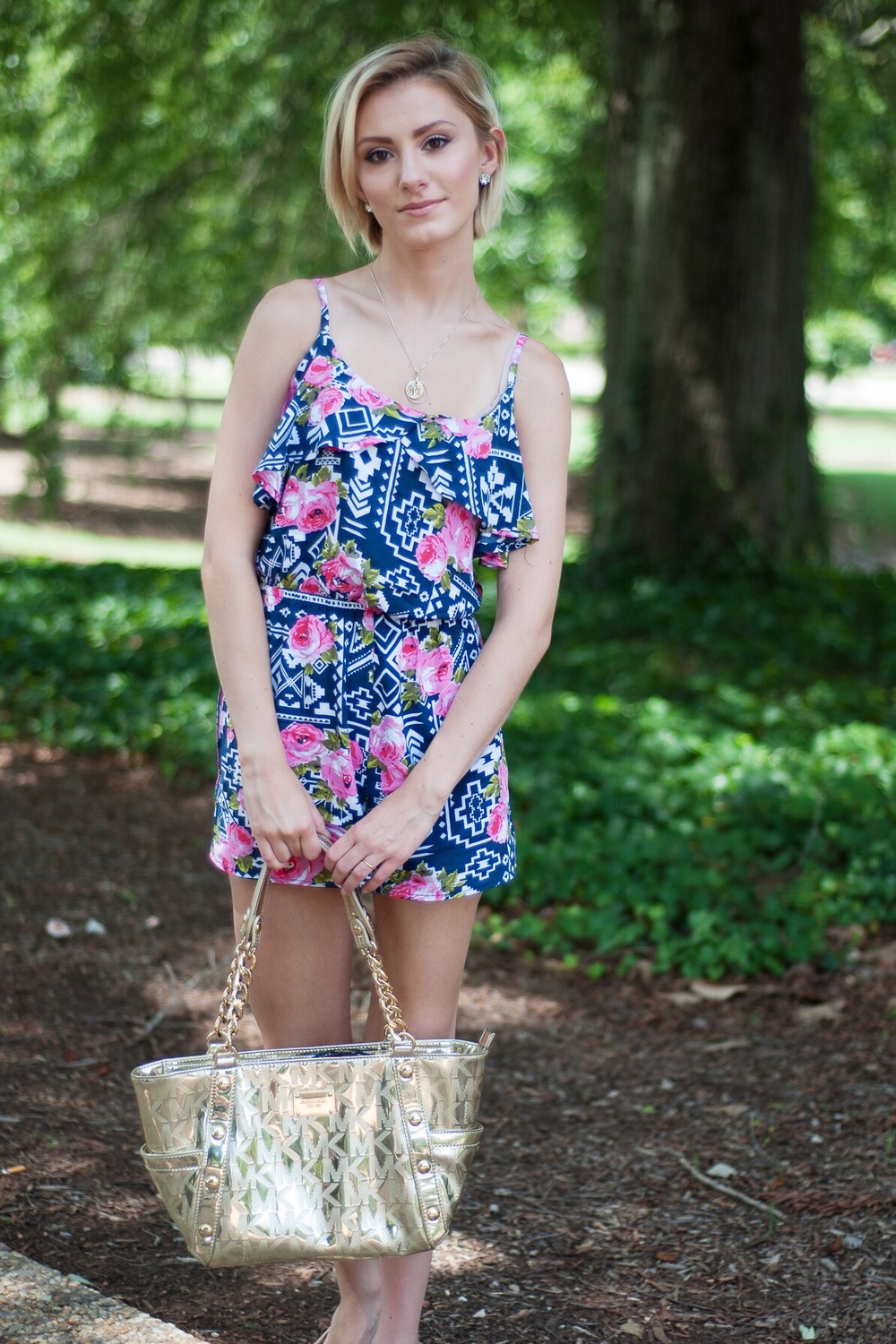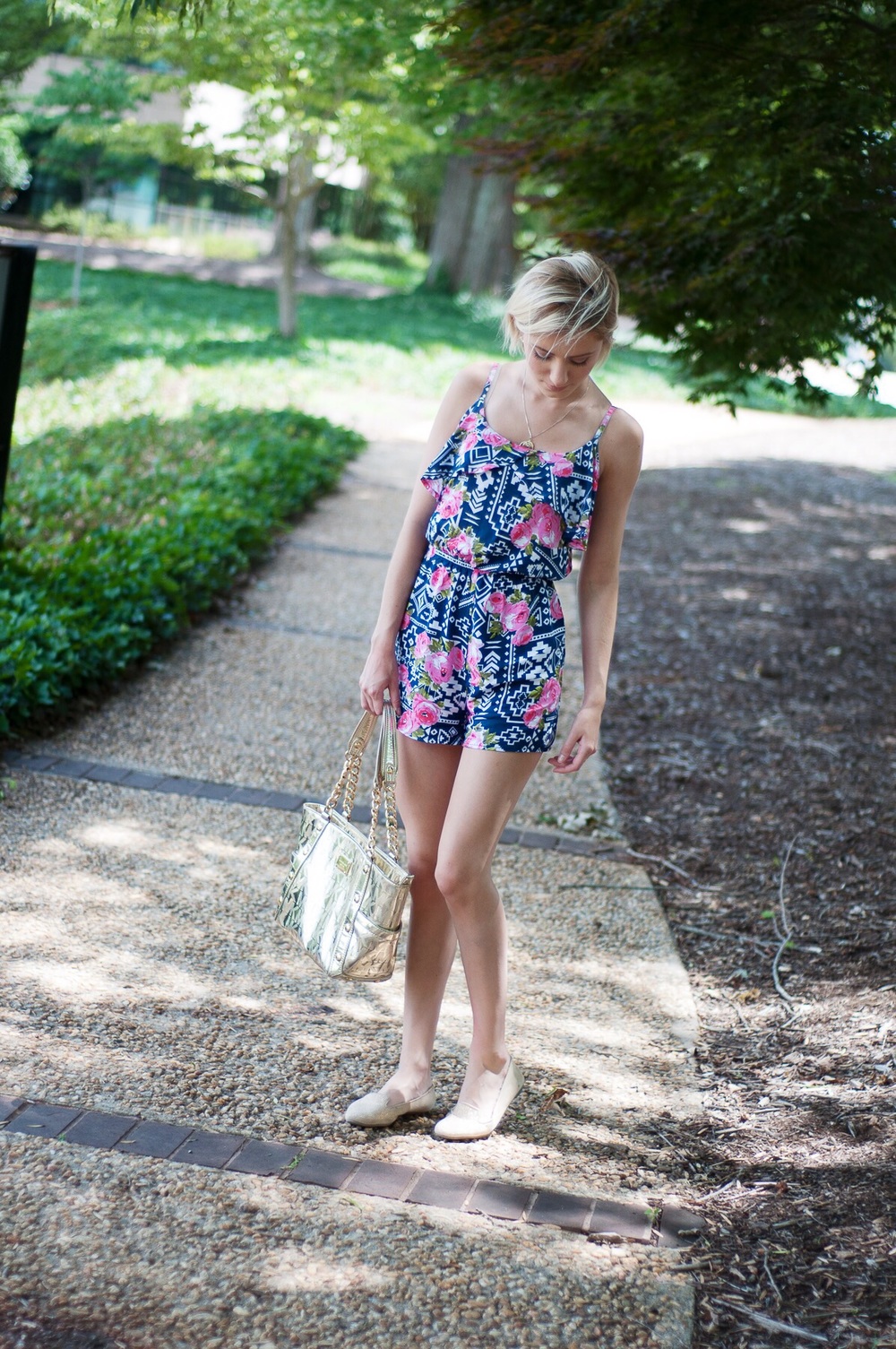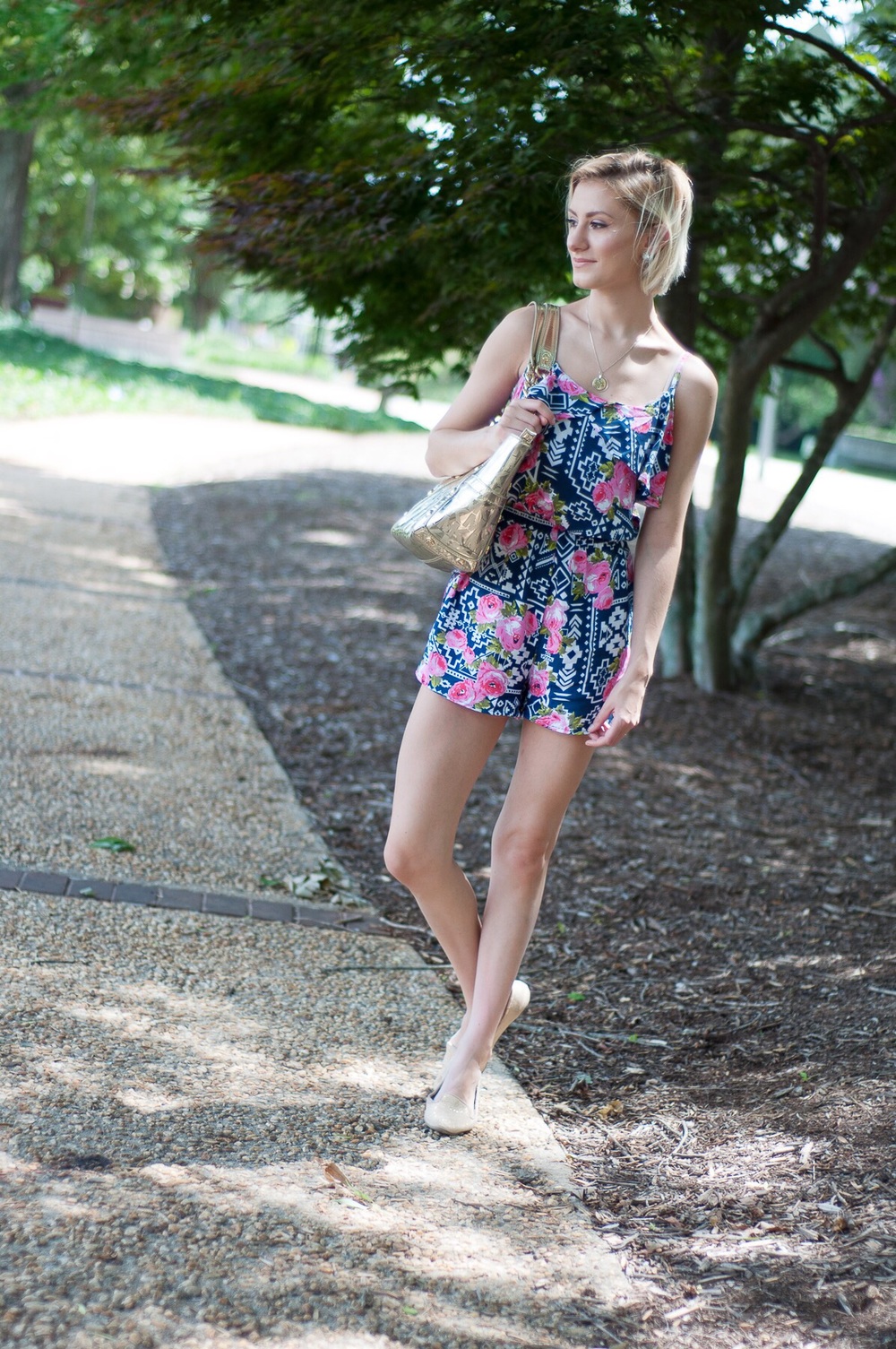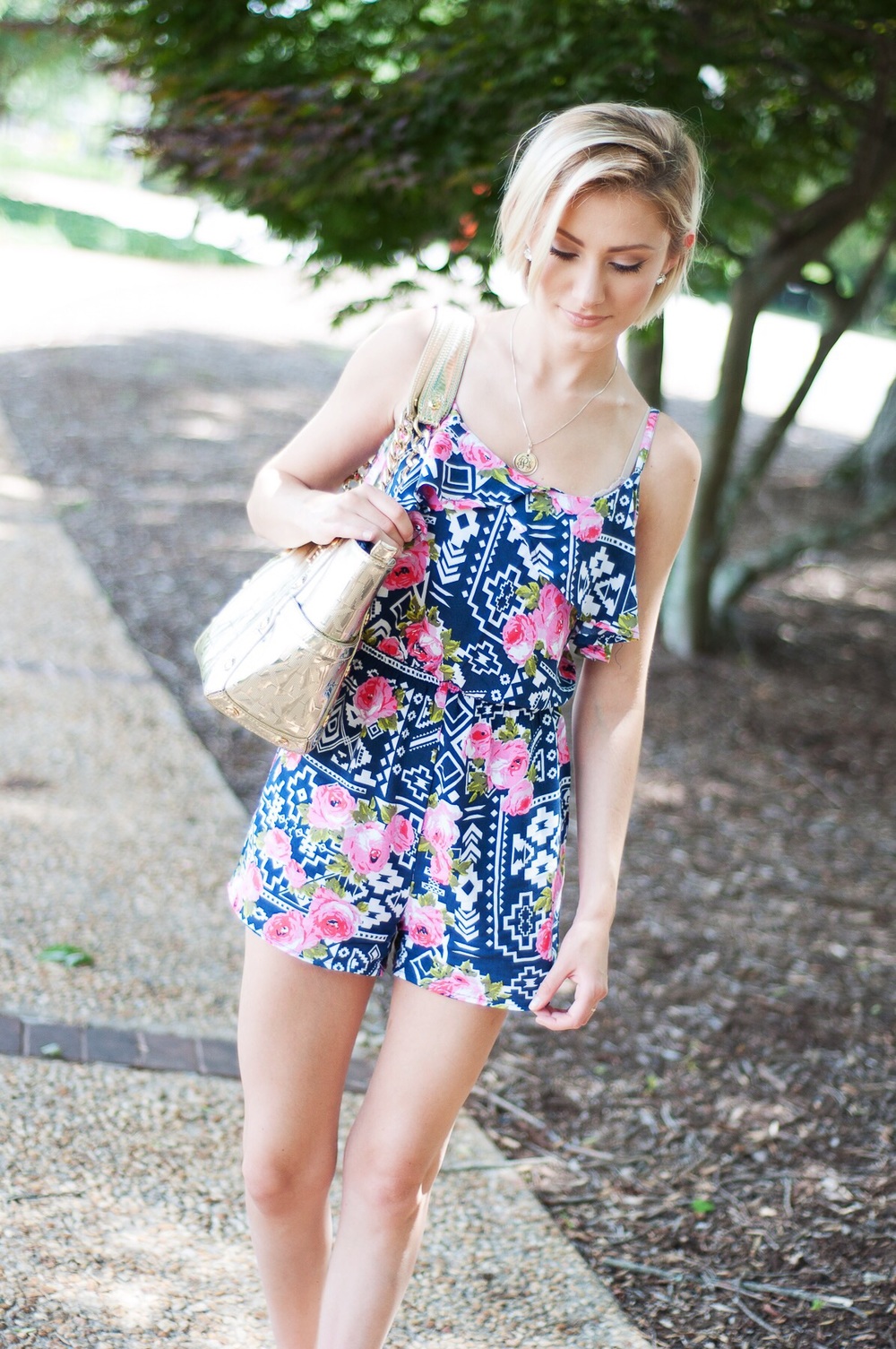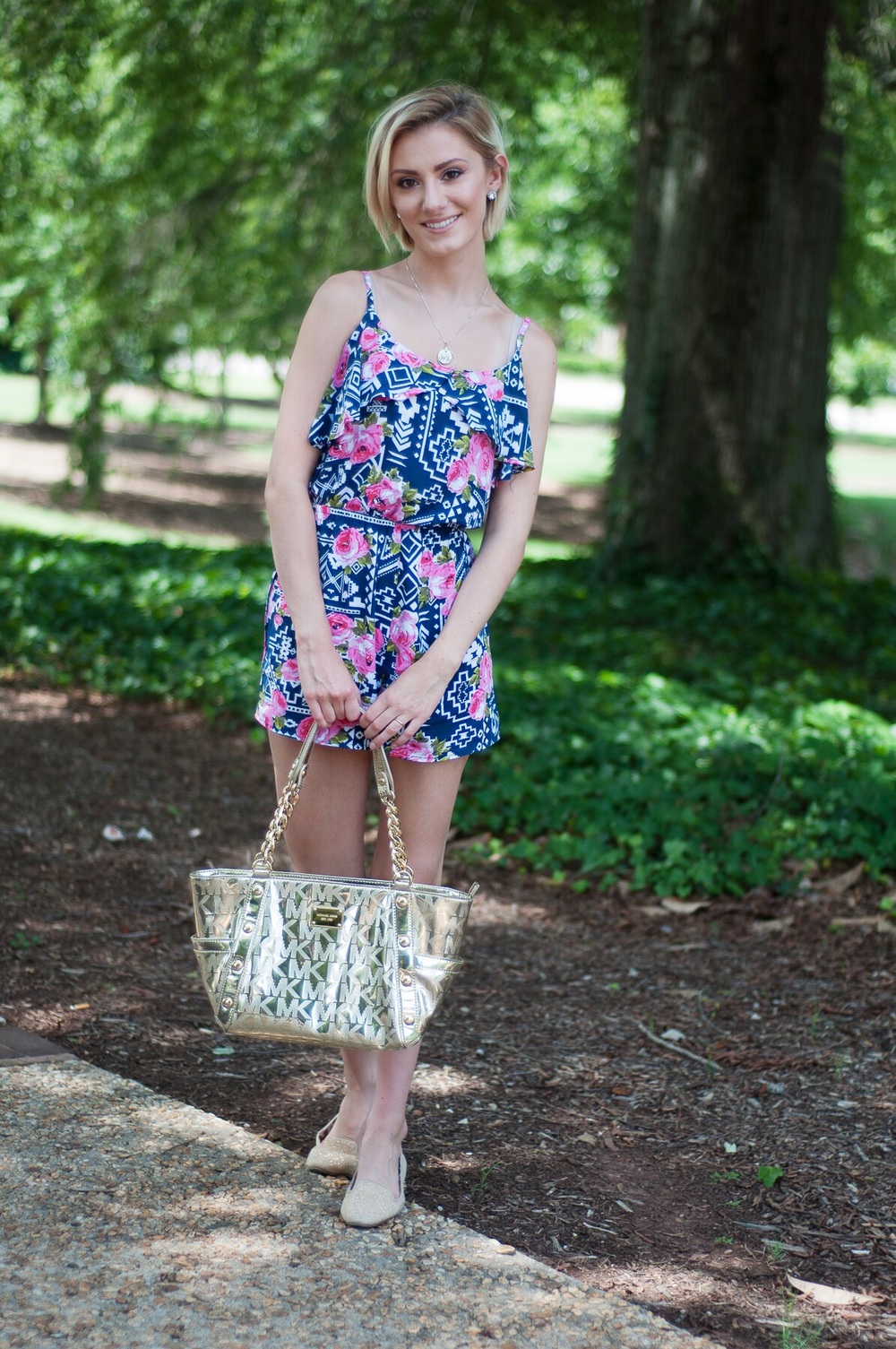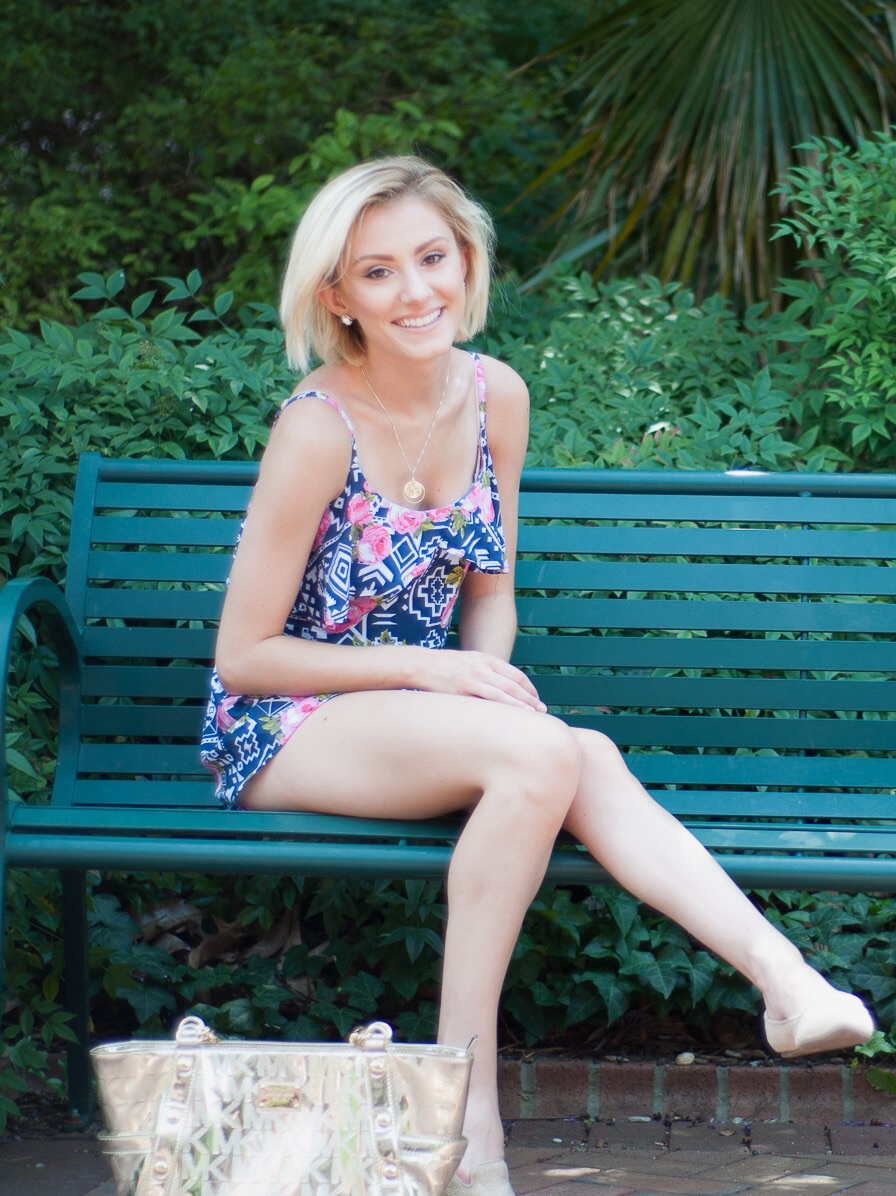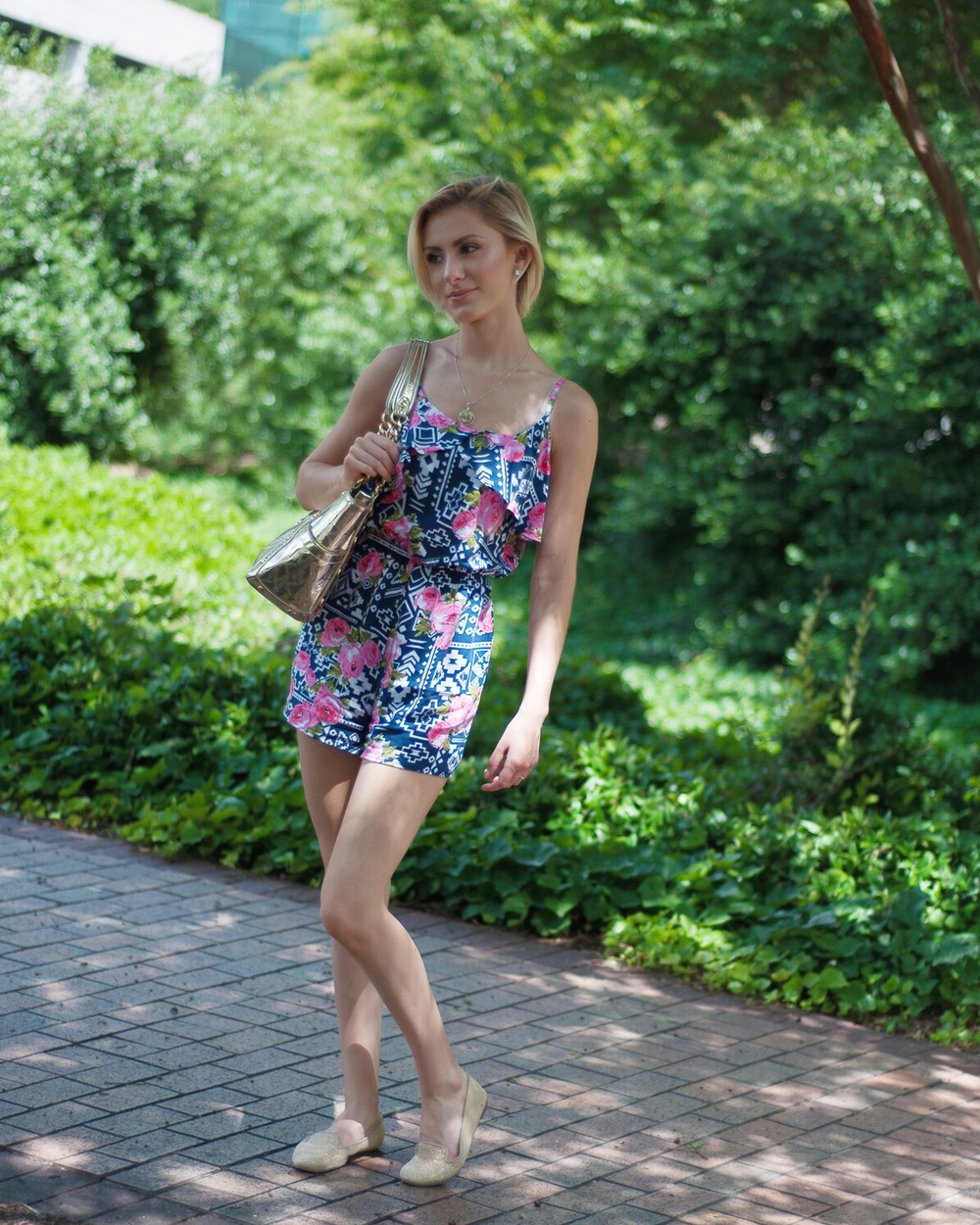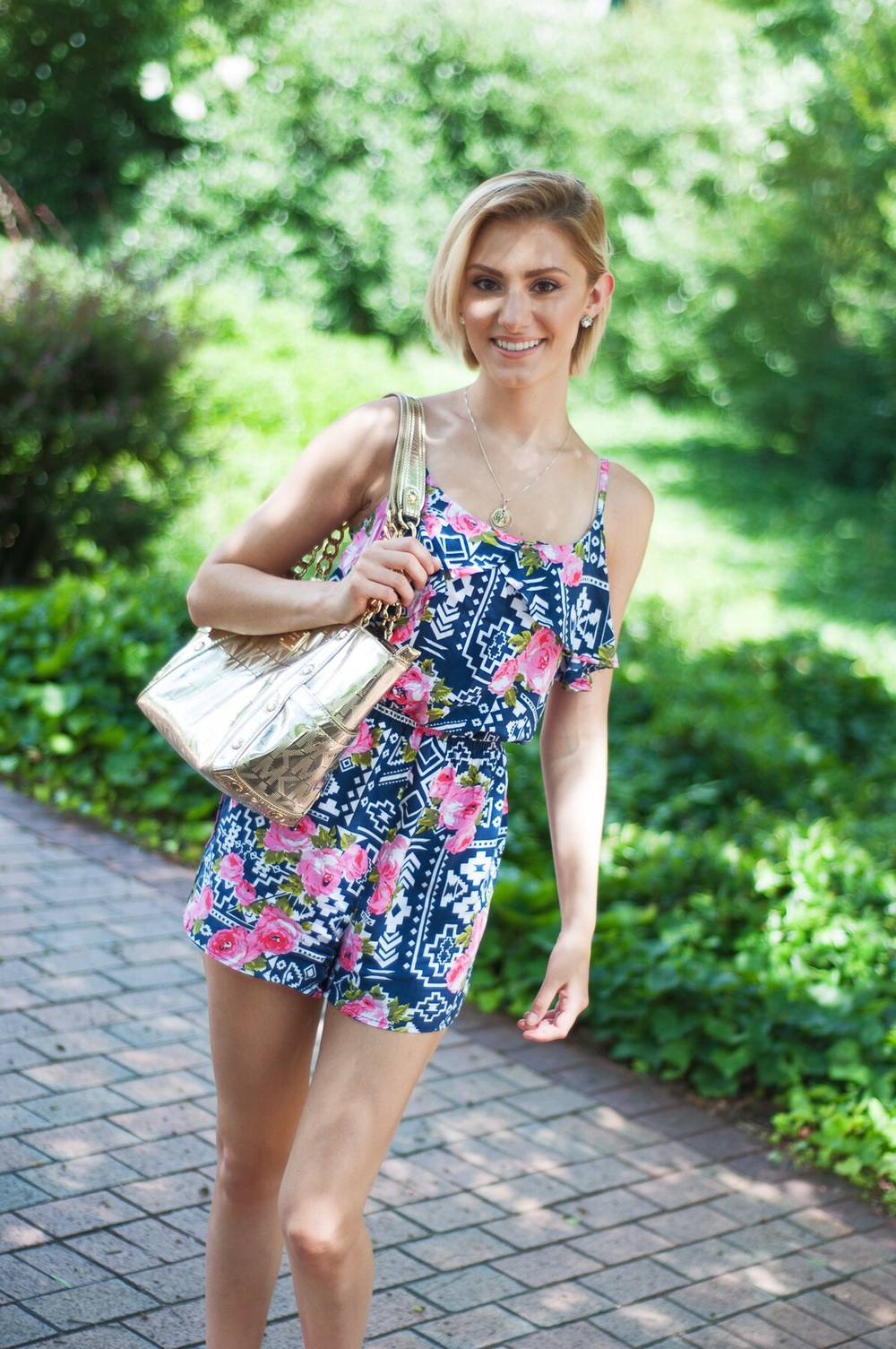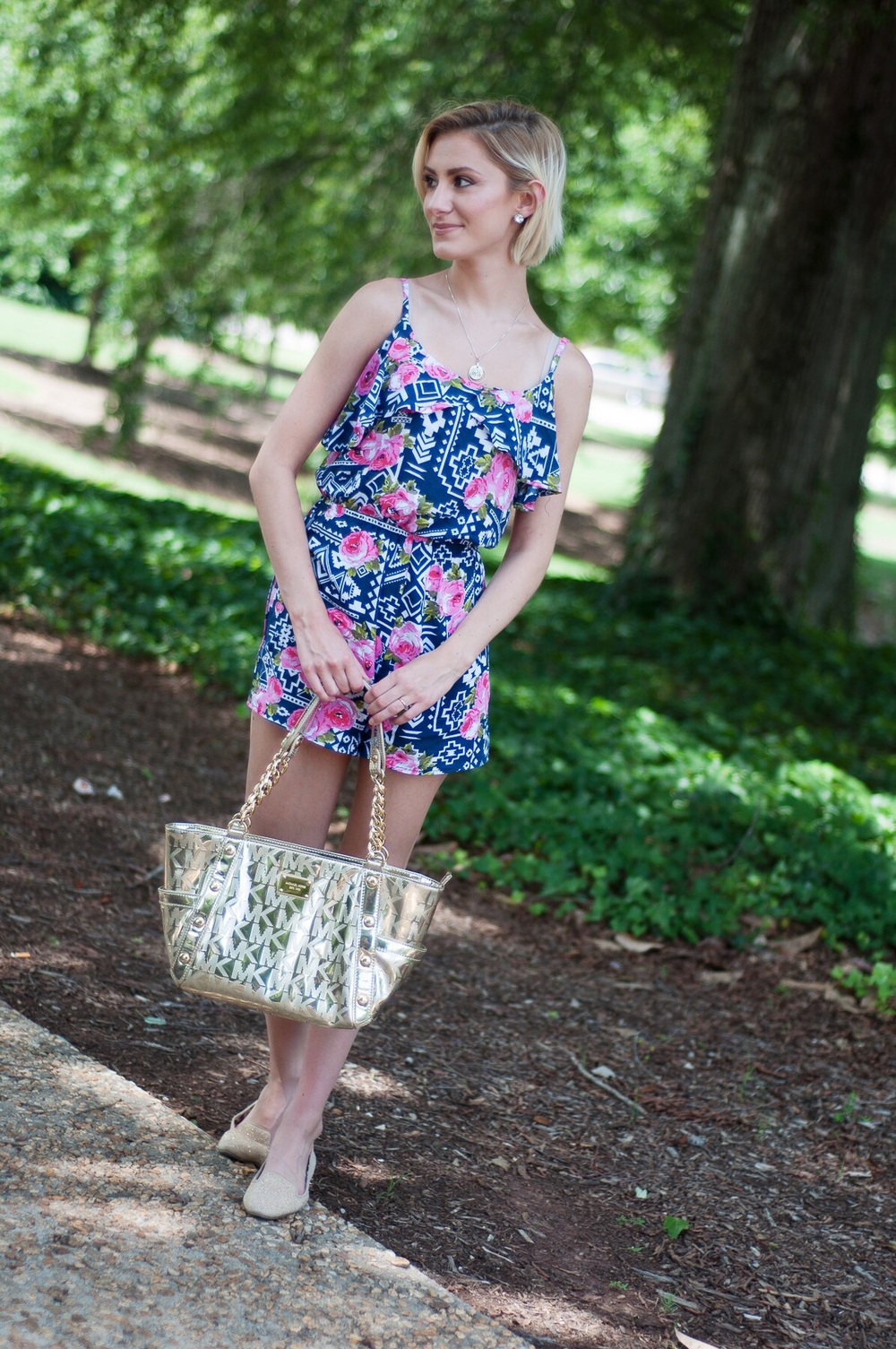 The family and I decided to stop near downtown Cary to look around since we're hopping to live in the area soon, and it is insanely beautiful there! It's very small and quiet but so gorgeous that I didn't even mind standing outside in the sweltering heat and getting chased by bees.
I found this beautiful romper at Ross for only $5.99! It's perfect for really hot days. The only problem is that it's a little too short on me, but so far most rompers seem to always be a bit too short on me even though I'm not particularly on the tall side. But it was so beautiful that I had to make it work.  I wore it with my favorite nude flats. I LOVE nude colored shoes wether they're heels or flats, I just feel like they elongate my legs instead of cutting them off at my ankle.
Romper :: Ross
Shoes :: Ross
Purse :: Michael Kors
Necklace :: Monogrammed jewelry booth at the Raleigh flea market, (I sadly can't remember that name) .
BONUS-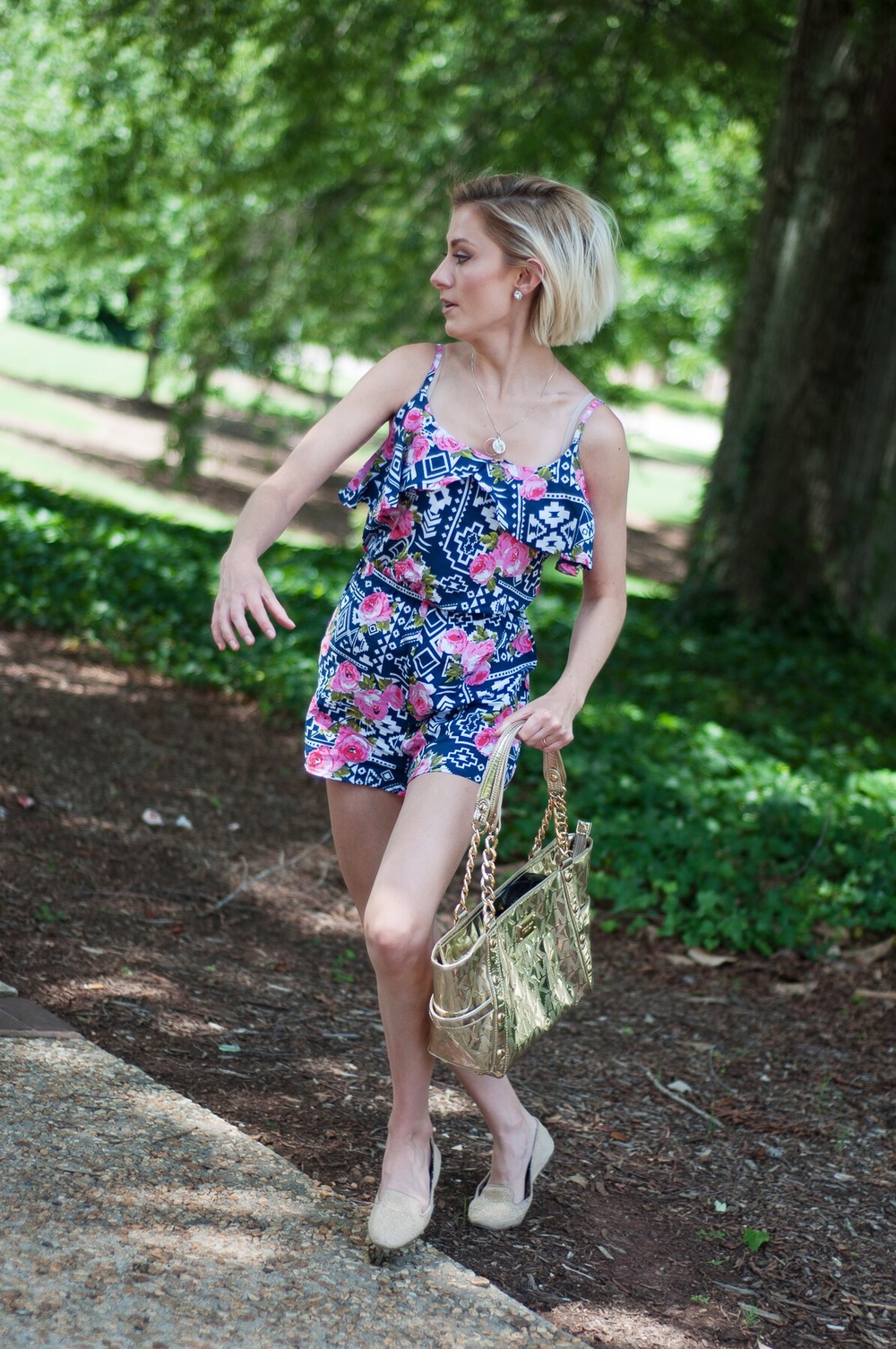 The husband really liked this "action shot" of me running after my 2 year old who decided to bolt off for the road…