I have compiled a small lust list of all things pink that I need (kinda ;)).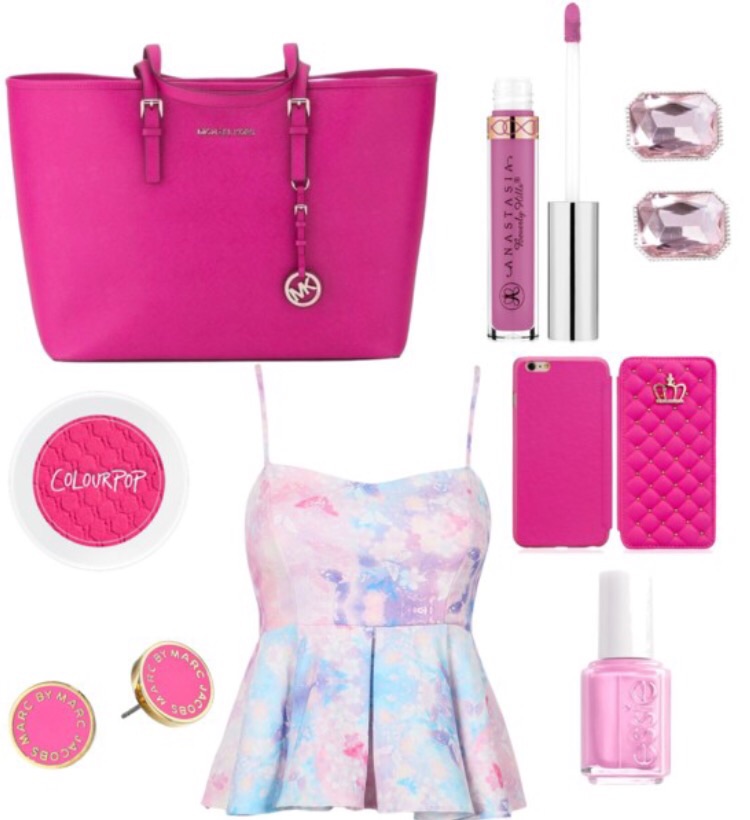 A hot pink Micahel Kors purse makes my heart skip a beat, and it's definitely one of the top items on my list, along with this Anastasia Beverly liquid lipstick.
I have been dying to try some good quality liquid lipstick. I'm pretty new to the lipstick wearing game so I bought a Revlon Color Stay liquid long wear lipstick.  It. Was. Awful! It says that they last for 24 hours… Mine lasted for about 4 hours and not only wore off but started chipping and peeling. Ew… So I've been very eager to try some nicer liquid lipsticks.
The Colour Pop eyeshades are so beautiful. I have never tried them but my favorite beauty vloggers use them and they always look stunning, (and they're only about $5).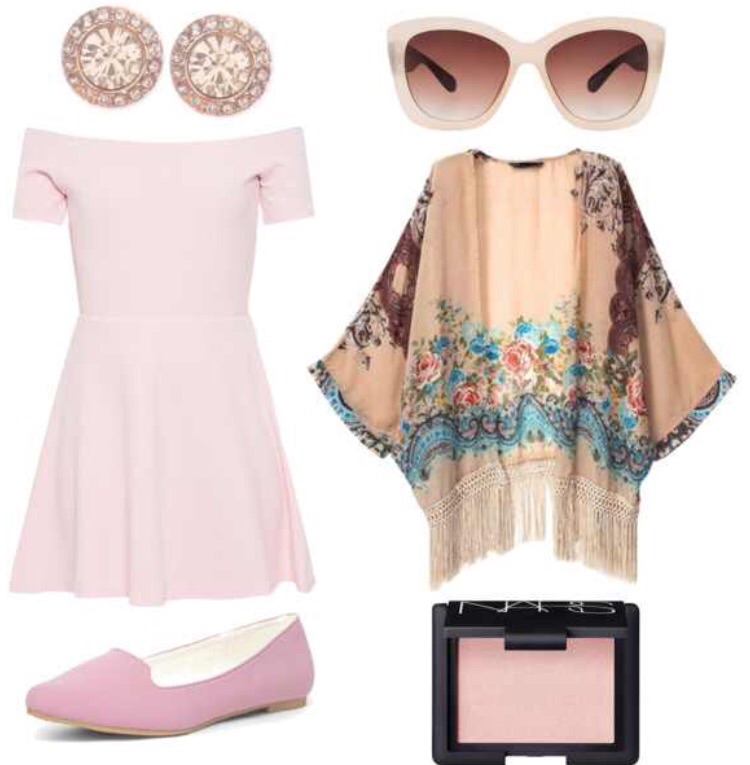 I wanted to include some softer pinks in my very pink post for those of us with lighter skin tones. As much as I appreciate hot pink, it simply is not a great color on my very fair skin, so I gravitate more towards lighter pinks and these products are beautiful!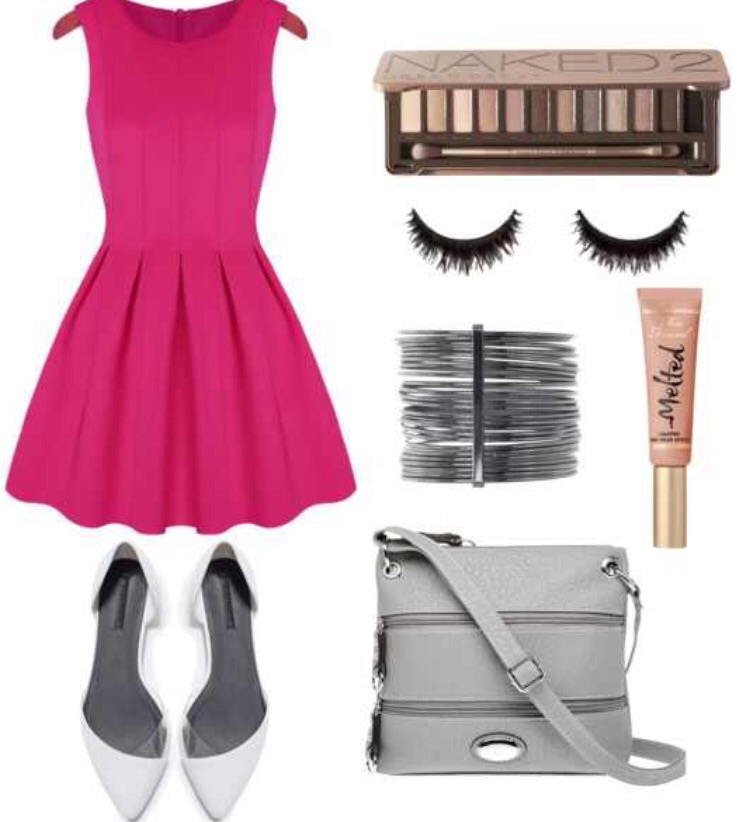 And last but not least, don't you just love pink and gray together?! I have always loved this color combo. Pink can be very flashy so I love how gray softens it up but still lets the pink be the star of the outfit.
I created all of these look son Polyvore.com here is the link where you can find all of these beautiful products!
http://www.polyvore.com/m/set?.embedder=10190284&.svc=copypaste&id=166539375