Hey guys!
I haven't been able to get around to doing an outfit of the day post because I've been focusing on YouTube videos!
Here is a quick OOTD as well as a makeup tutorial!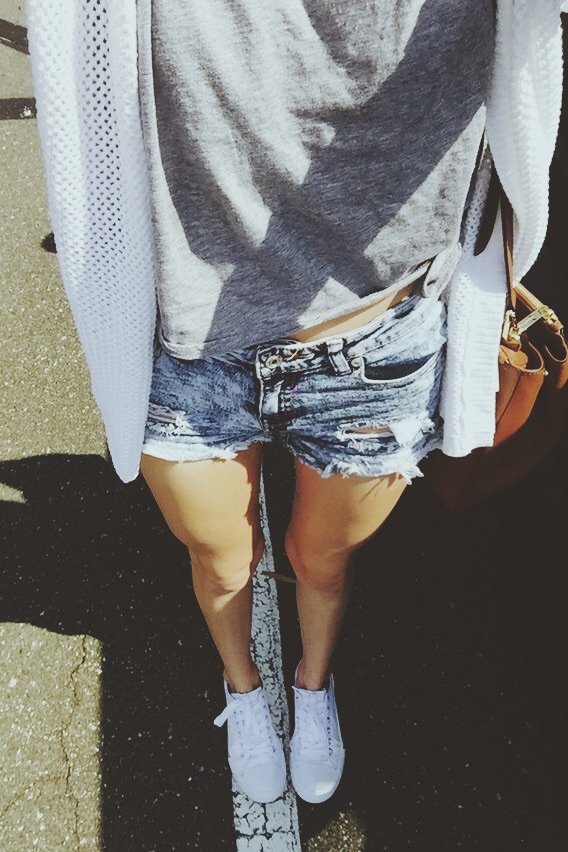 It's almost fall and I'm getting very excited! Obviously I'm bringing out the layers da bit early. This is just a super casual end of summer outfit that I put together to eat lunch with the husband. It was not very hot out, so I was able to layer up. My cardigan is very lightweight and short sleeved, so it's still wearable on the summer.
I paired my simple outfit with an equally simple makeup look that you can check out here