Hello everyone!  I could have sworn that I posted this months ago but it appears that I did not…  I found a lot of great inspiration  on Pinterest for my son's third birthday party.  He is (or was at the time I took these photos) obsessed with Paw Patrol.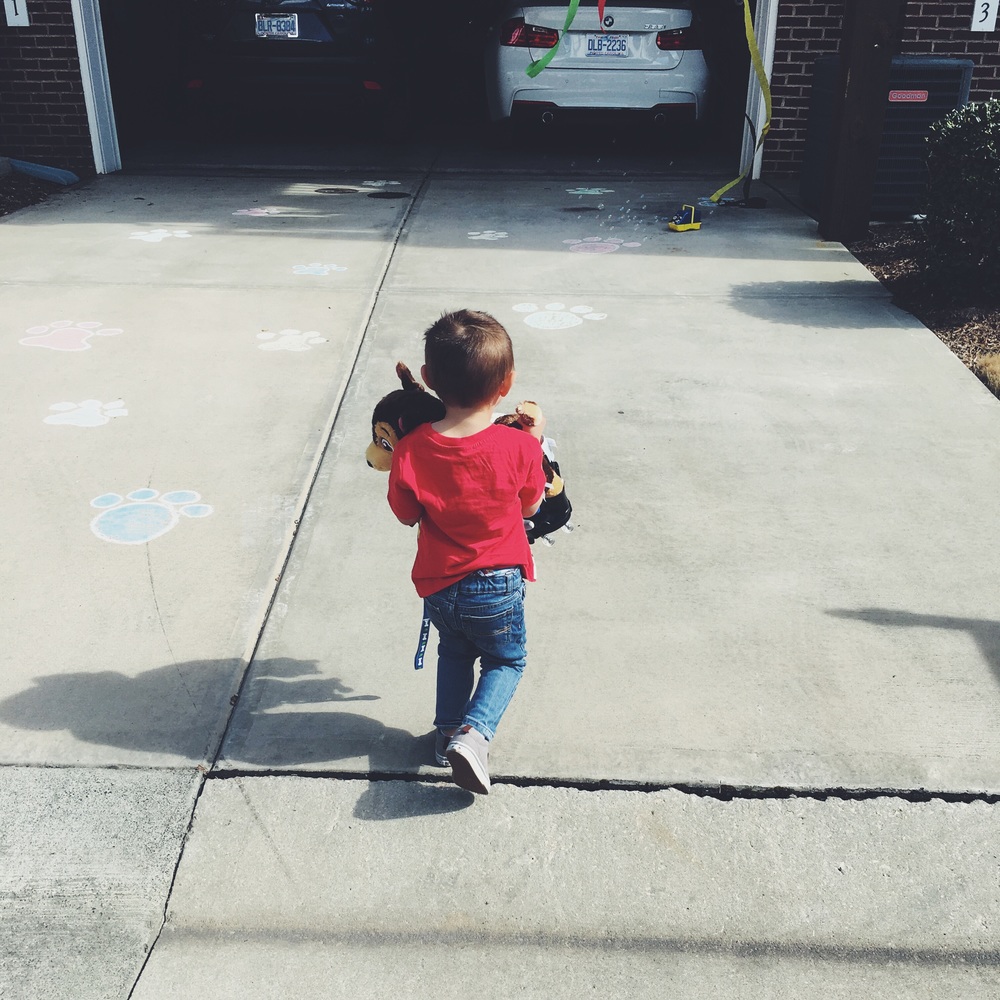 Chalk puppy paws leading into the garage when Grandma and Grandpa Linn brought him home from Build- A- Bear.  (Can you guess what stuffed animal he got?)  Hint: Paw Patrol.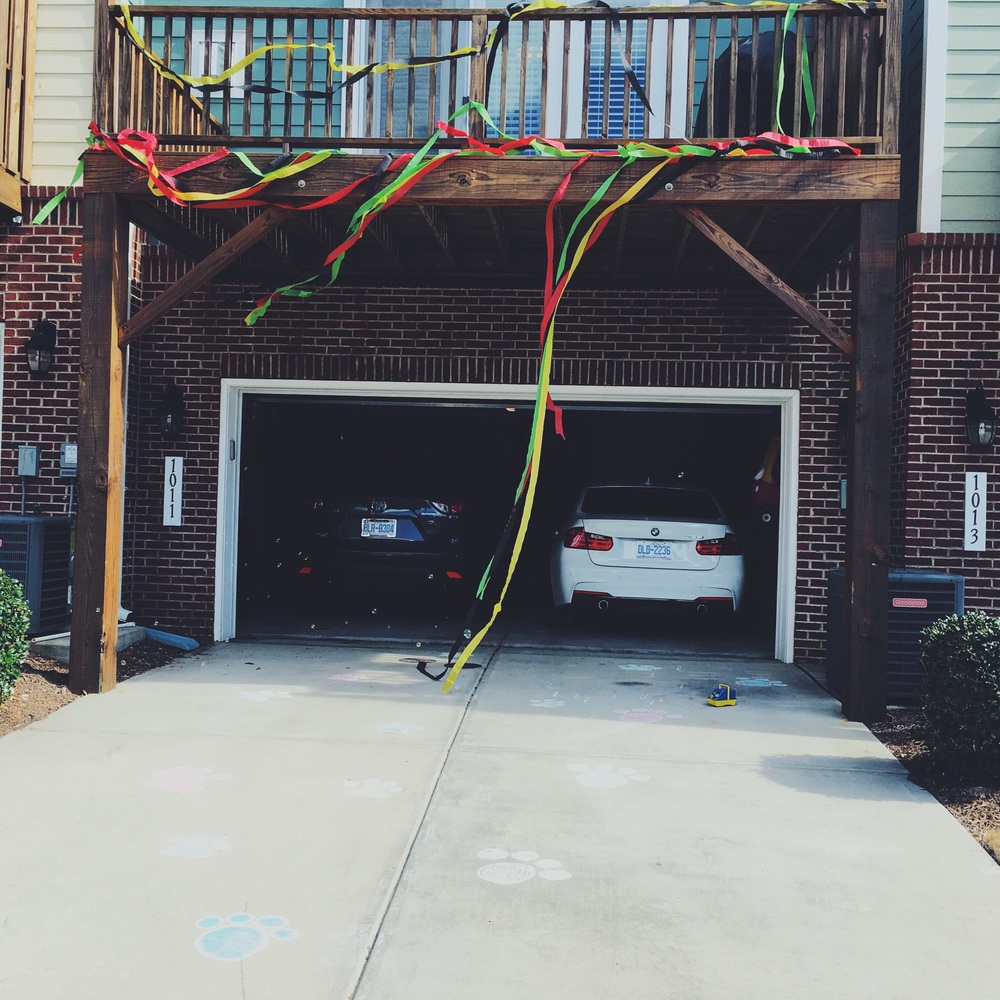 I got weird looks and stares from my neighbors as I layered my porch in streamers.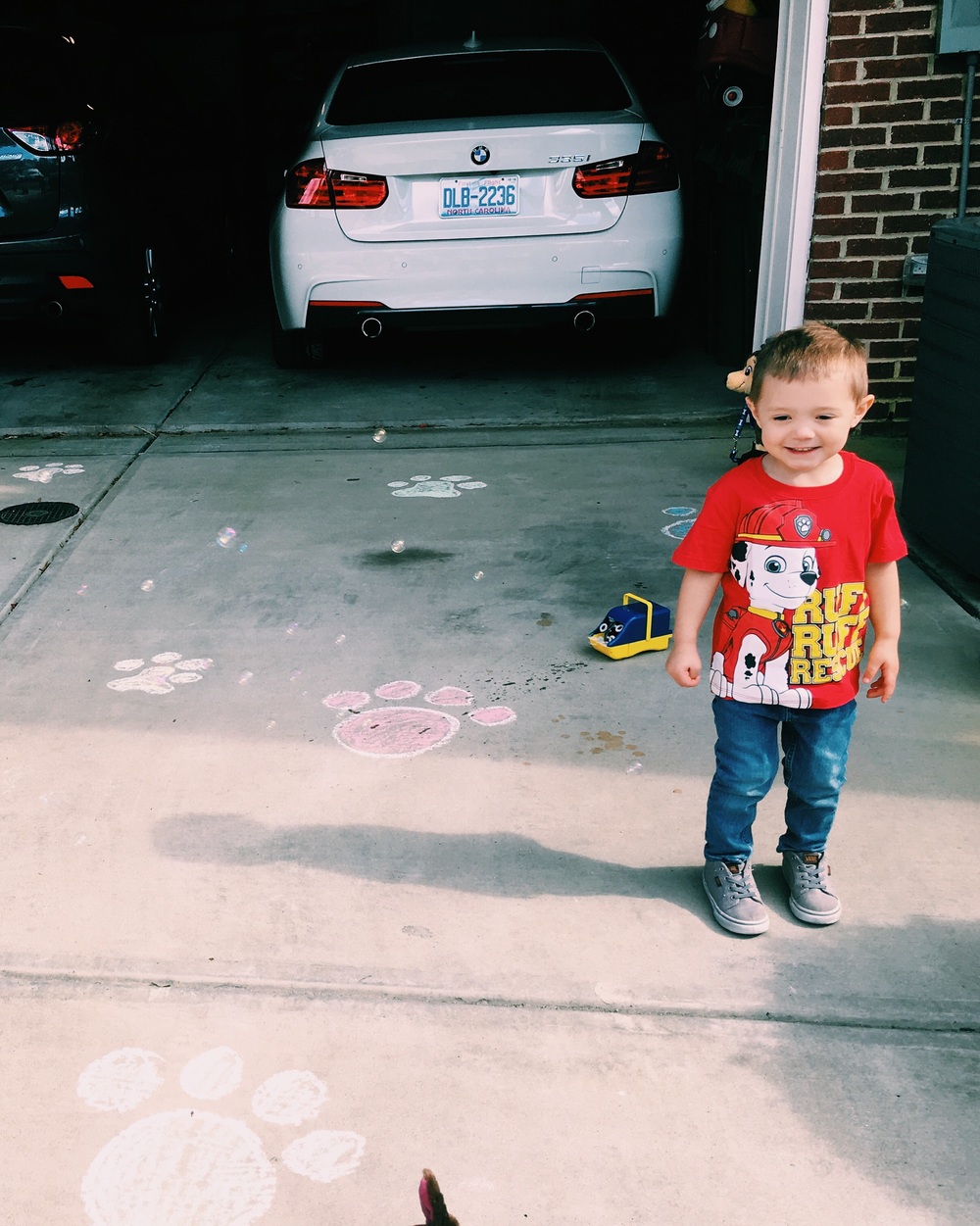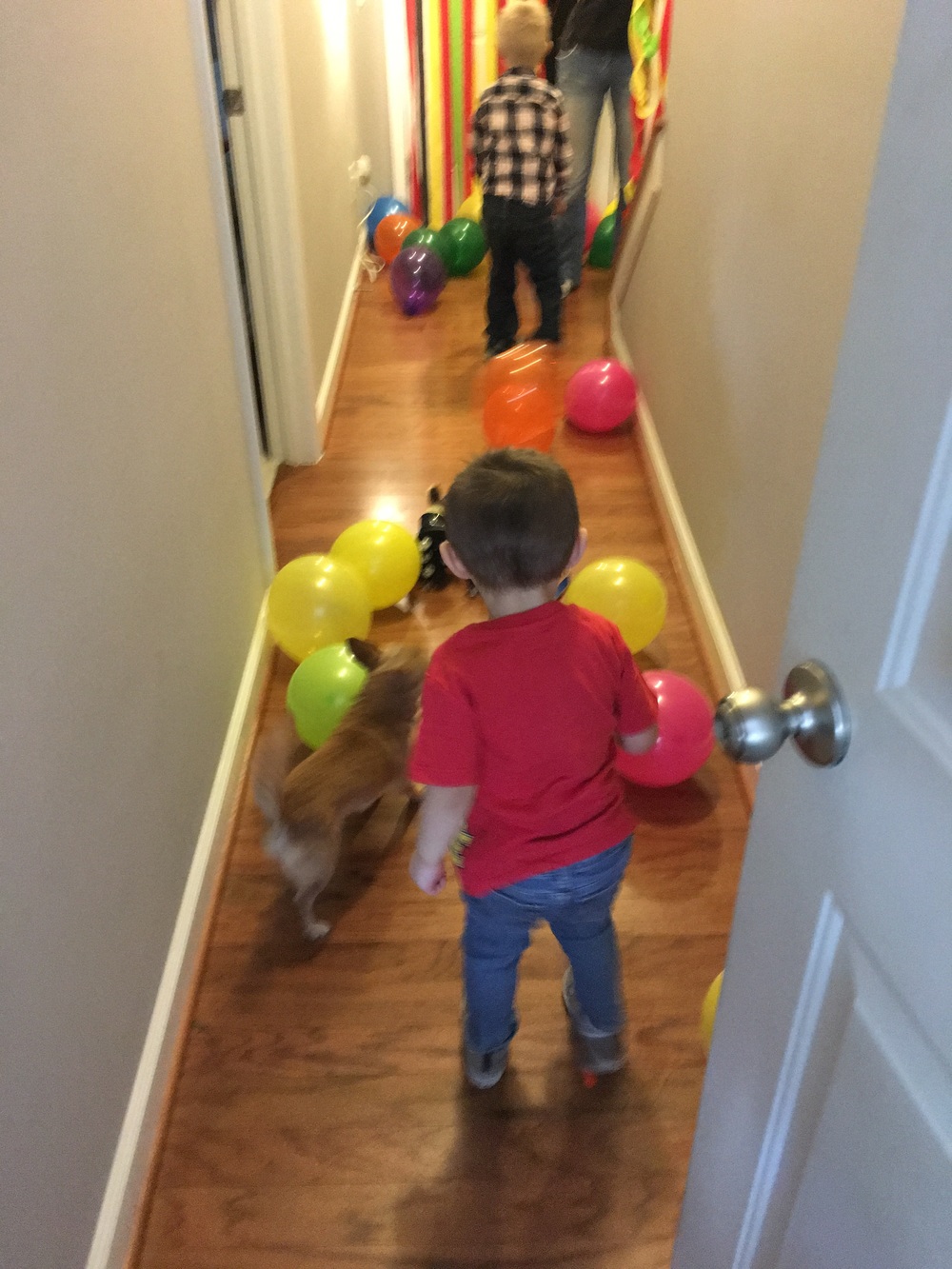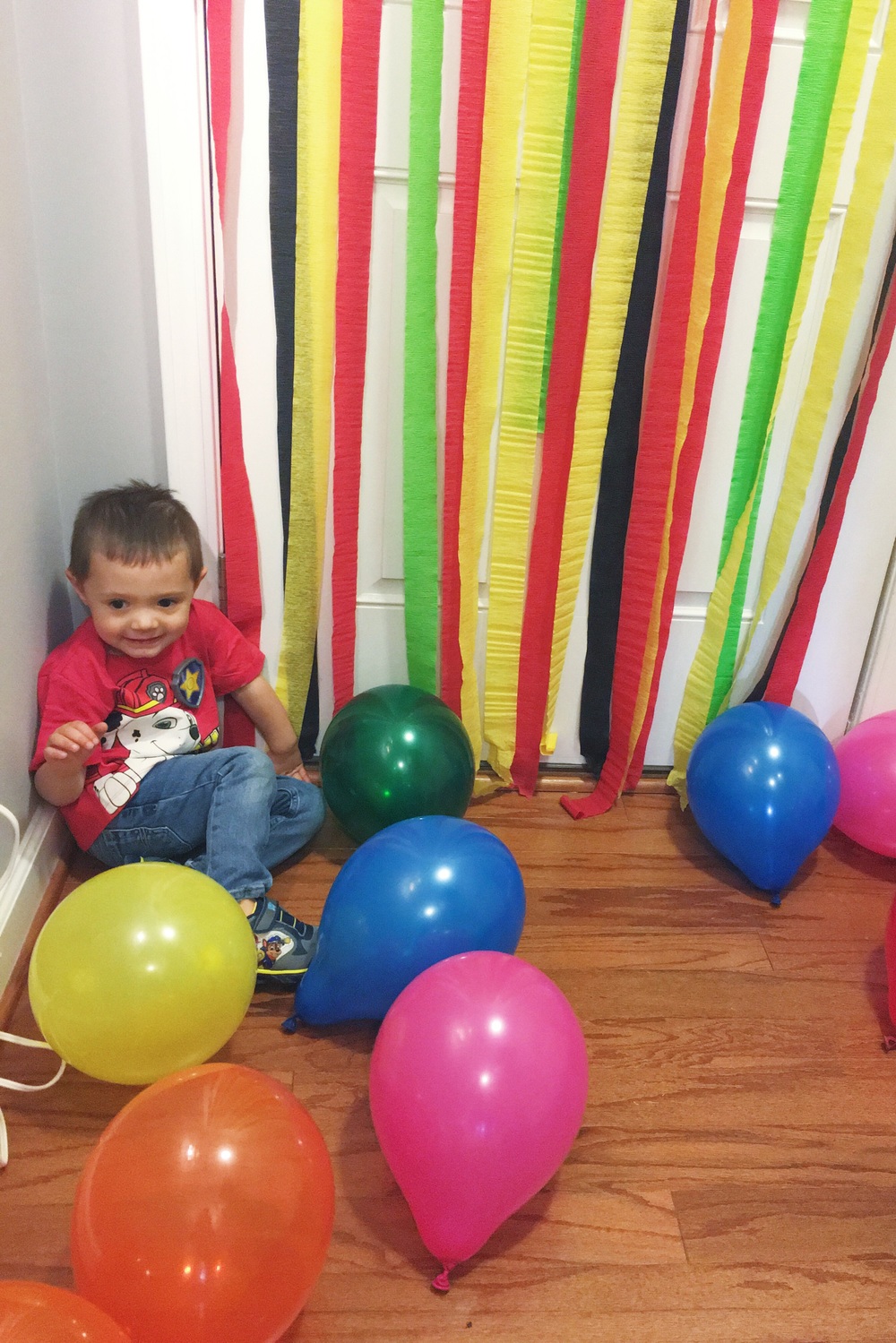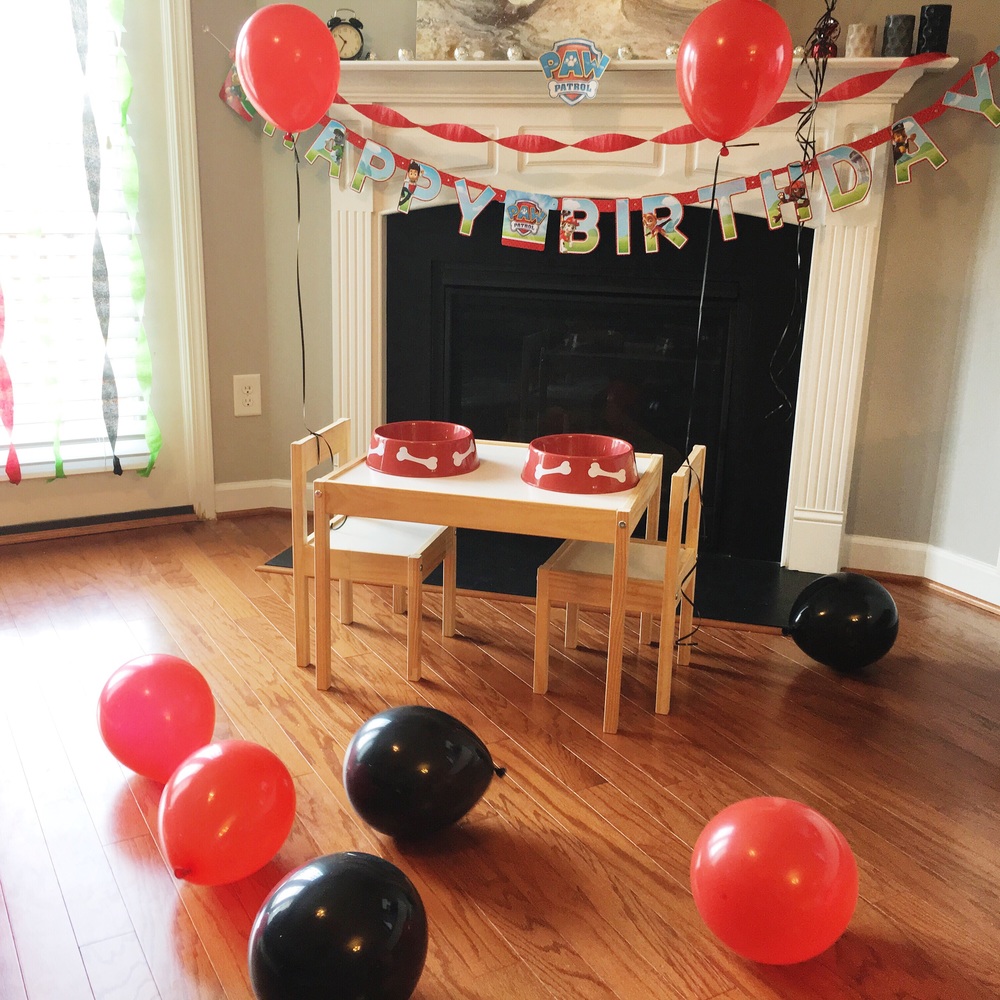 Dog bowls to eat out of, (only $1 from The Dollar Tree).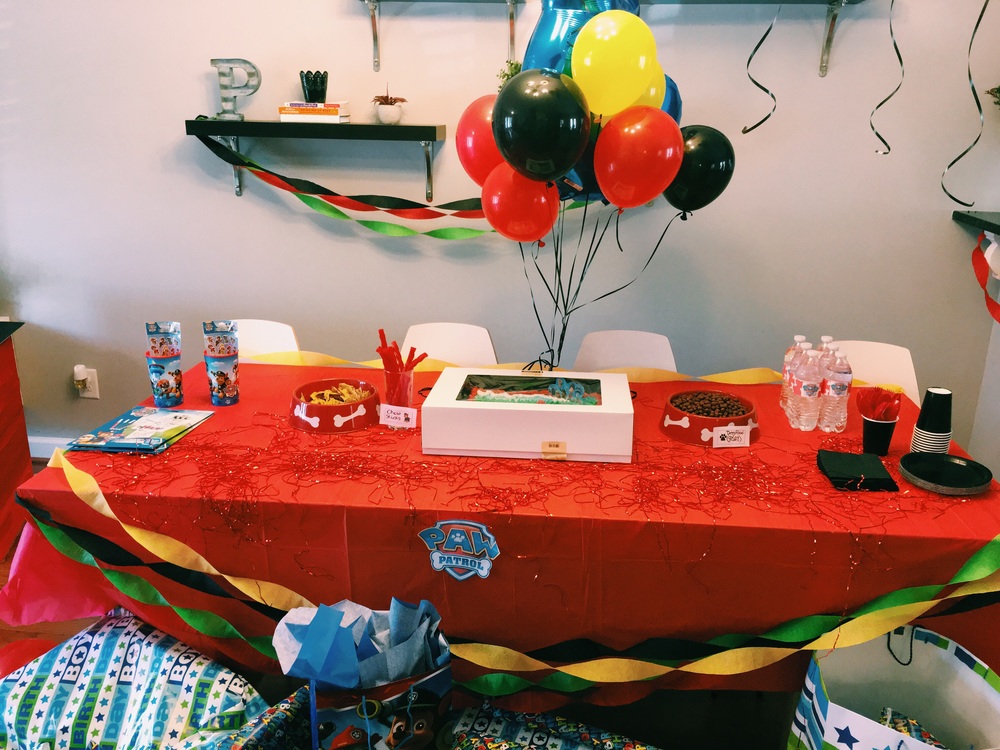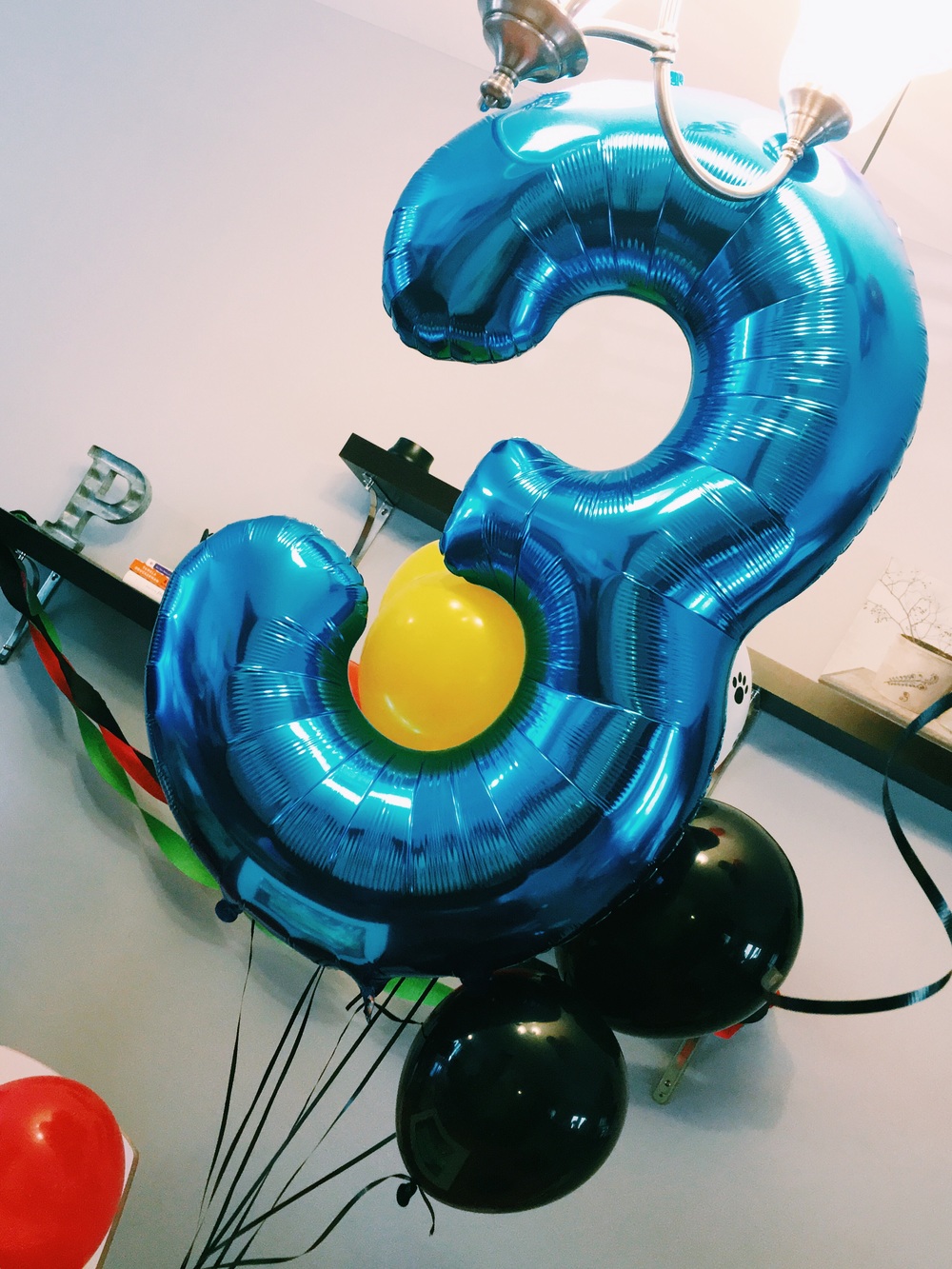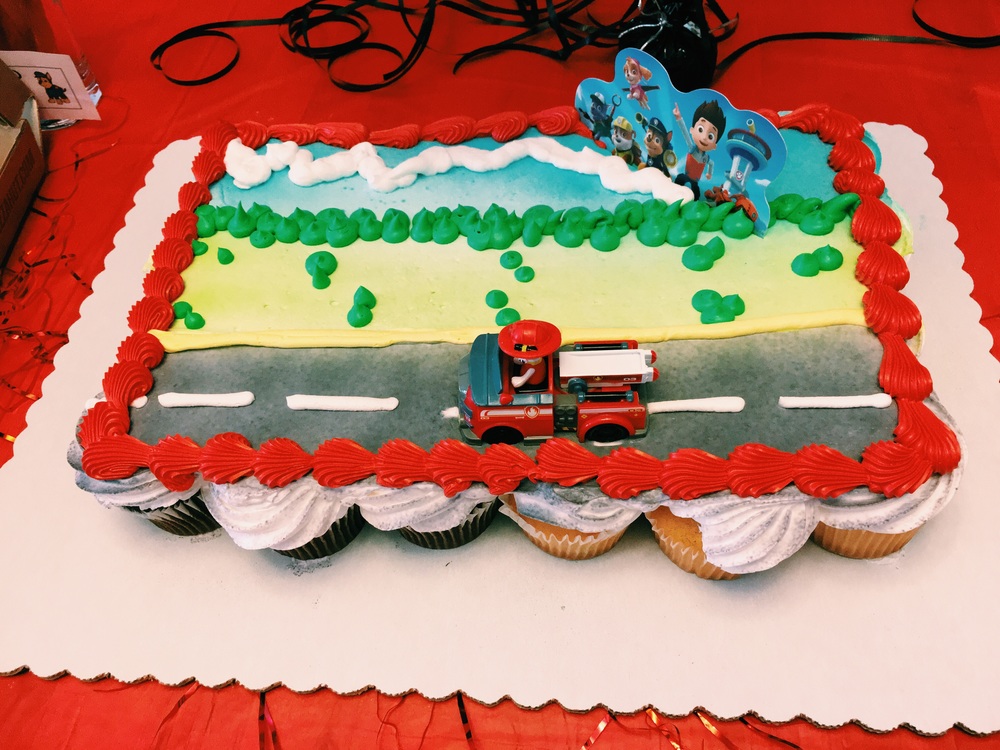 This Paw Patrol cupcake cake was surprisingly cute for being $20 from Wal-Mart.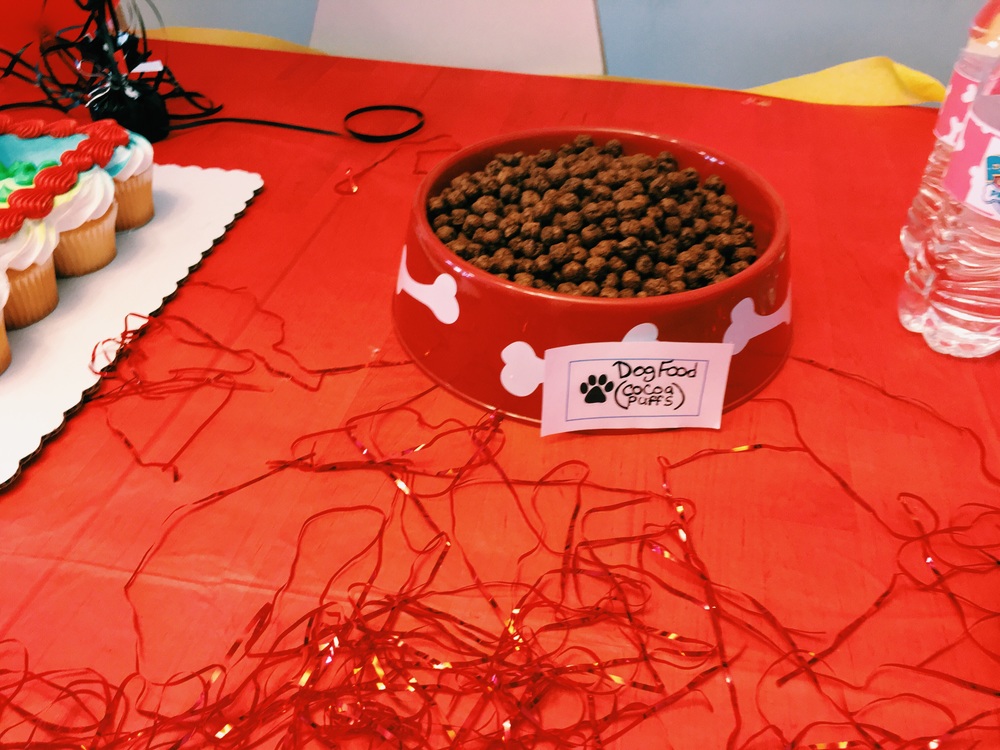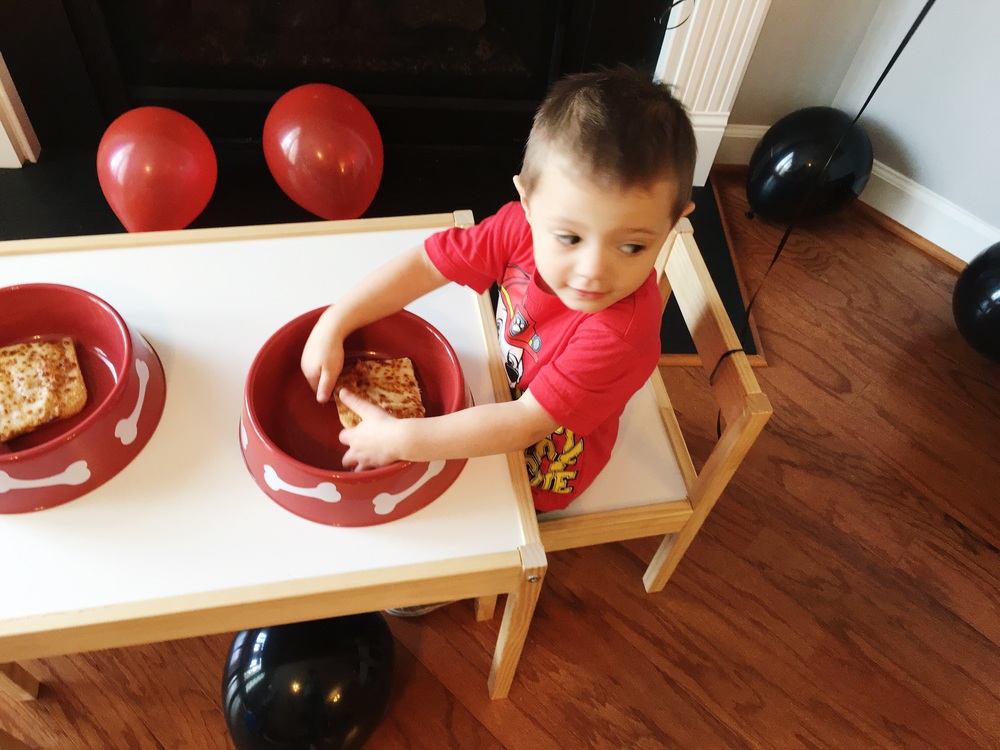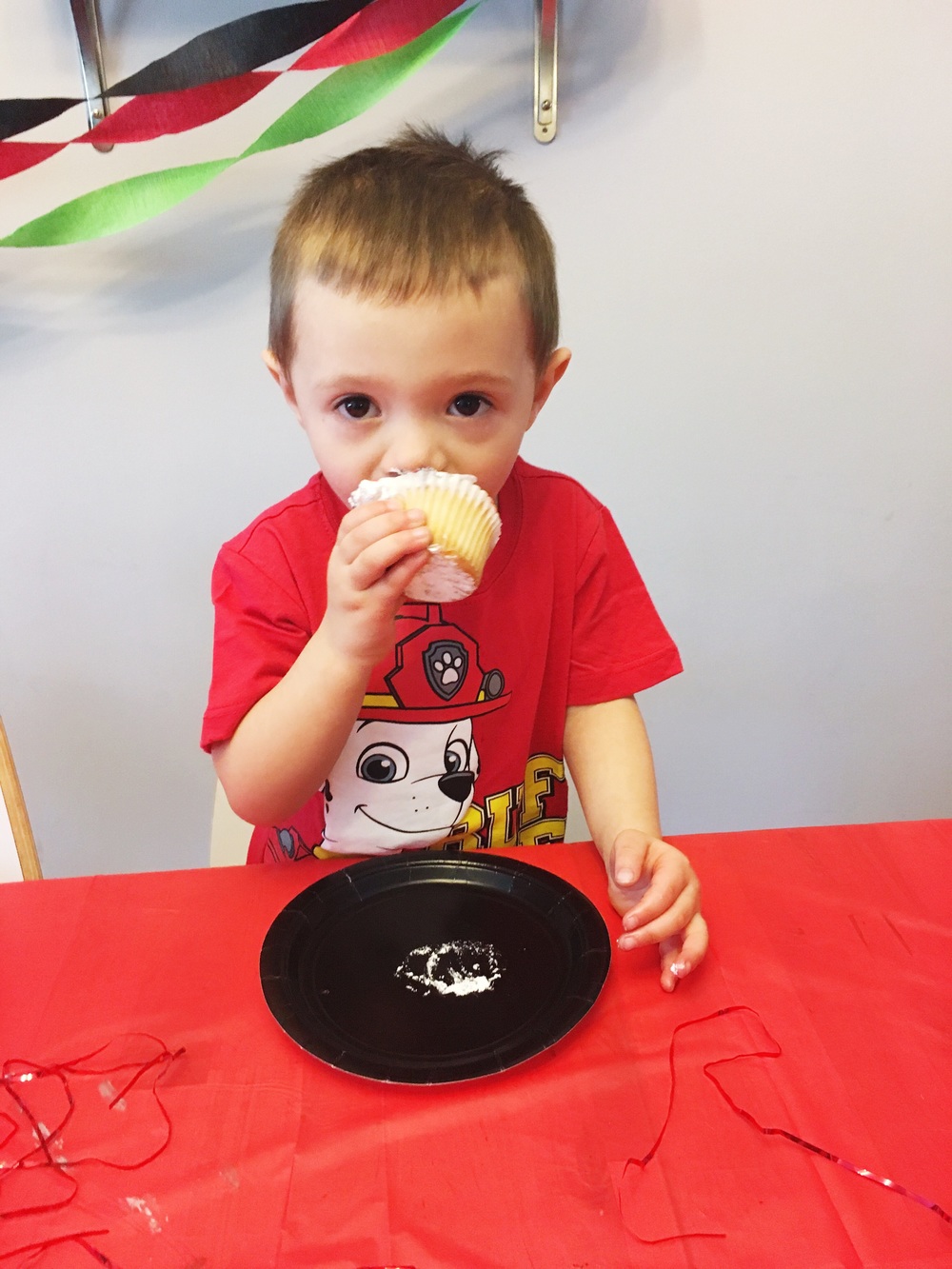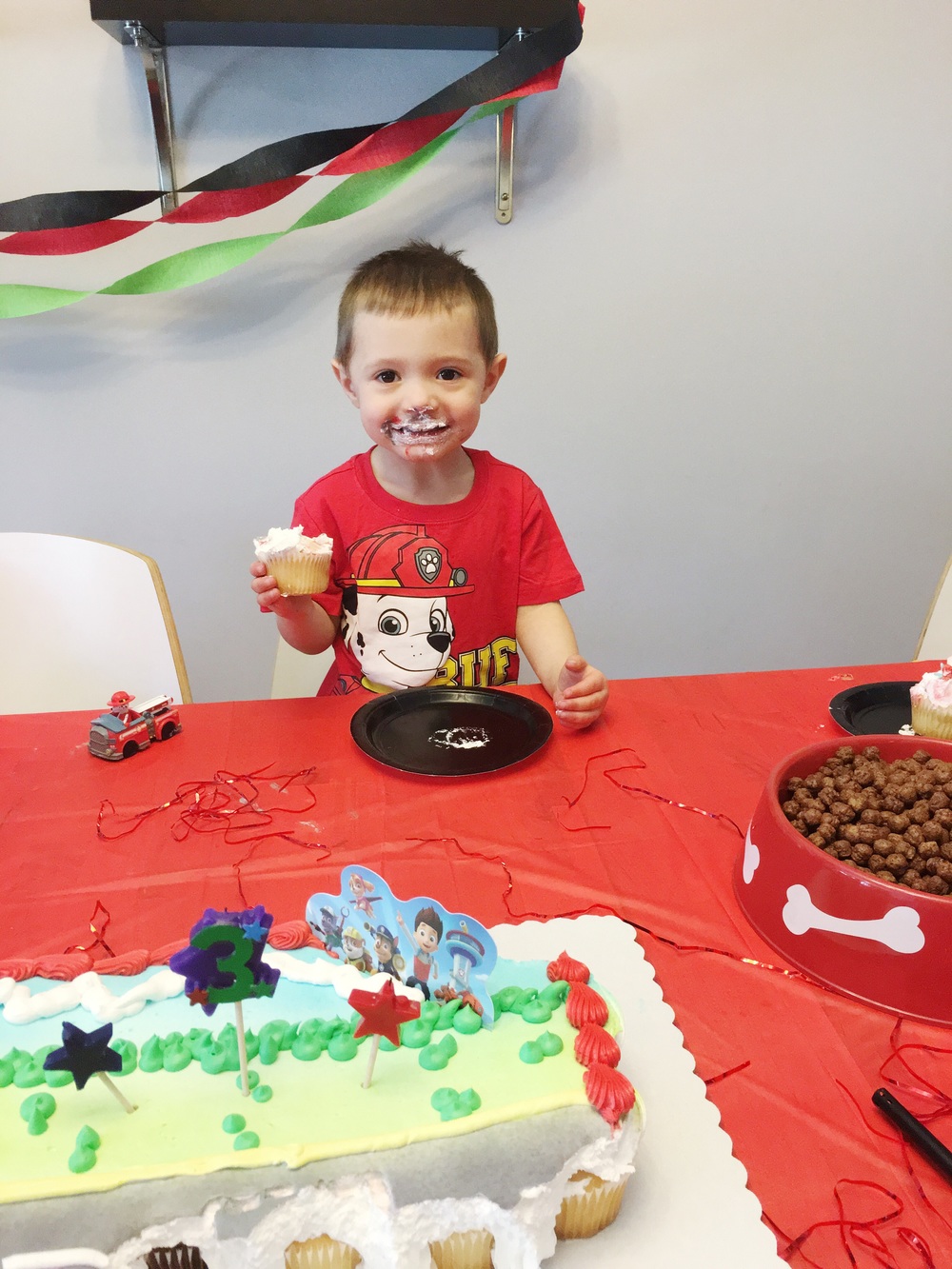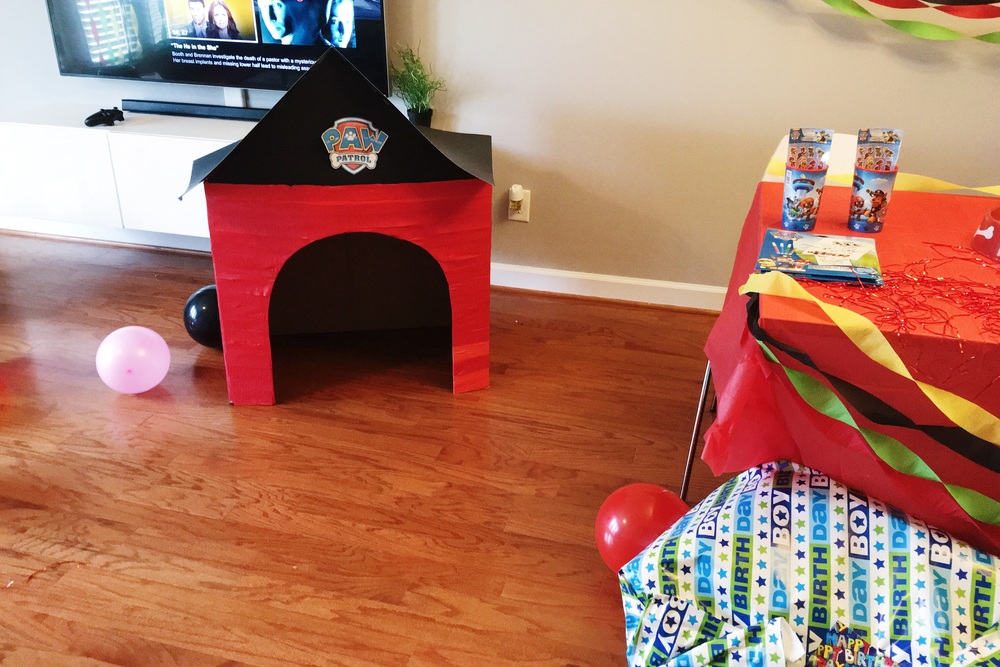 The dog house involved a lot of colorful words and sweat…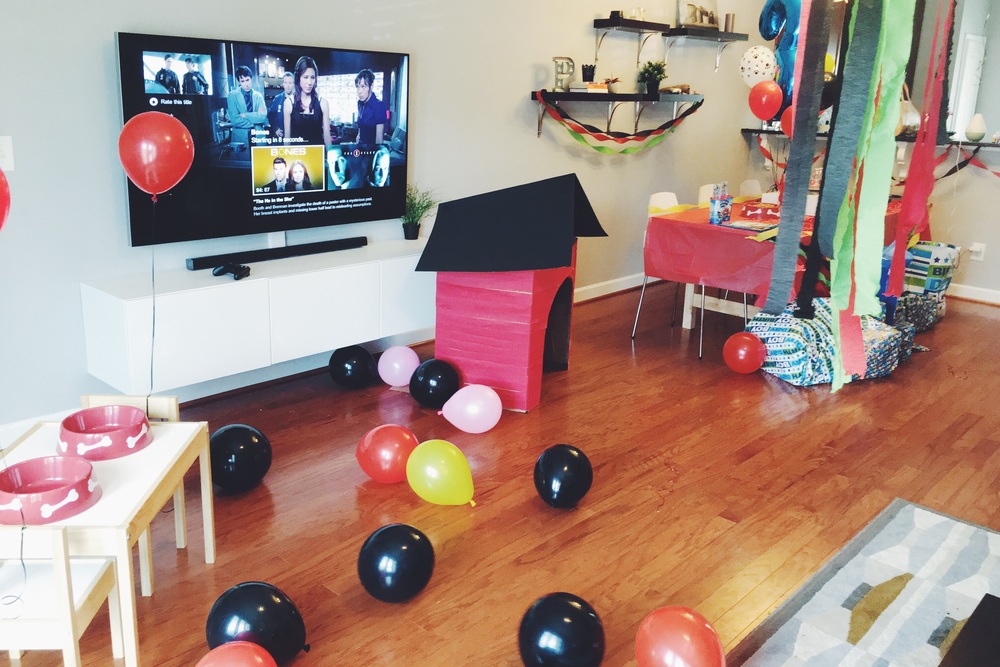 Bones on in the background, trés kid friendly I know.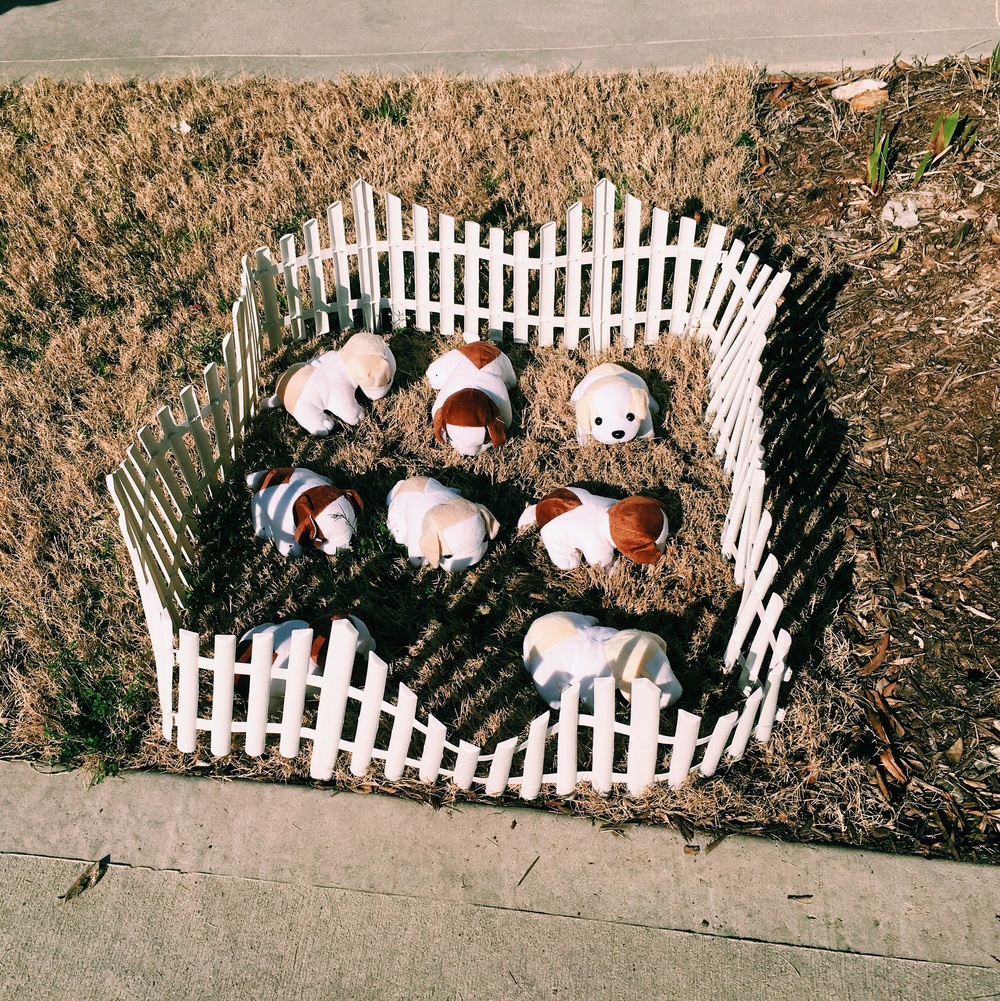 I found this adorable idea from Pinterest of course.  A puppy adoption center!  This was possibly one of my favorite decorations and activities at the party.  Fence pieces were only $1 each (I got about four of them) and a wholesale pack of twelve plush puppies from Amazon for about $12.