While I was in New York my husband, Joel, purchased the camera that I wanted to badly and surprised me with it the night that I got home!  We very quickly took it out for a spin, (I don't know if that expression works in regards to a camera but let's go with it).  This is my first blog post using my early Christmas present and I think the husband did great taking the photos considering it was his first time using the new camera and lenses.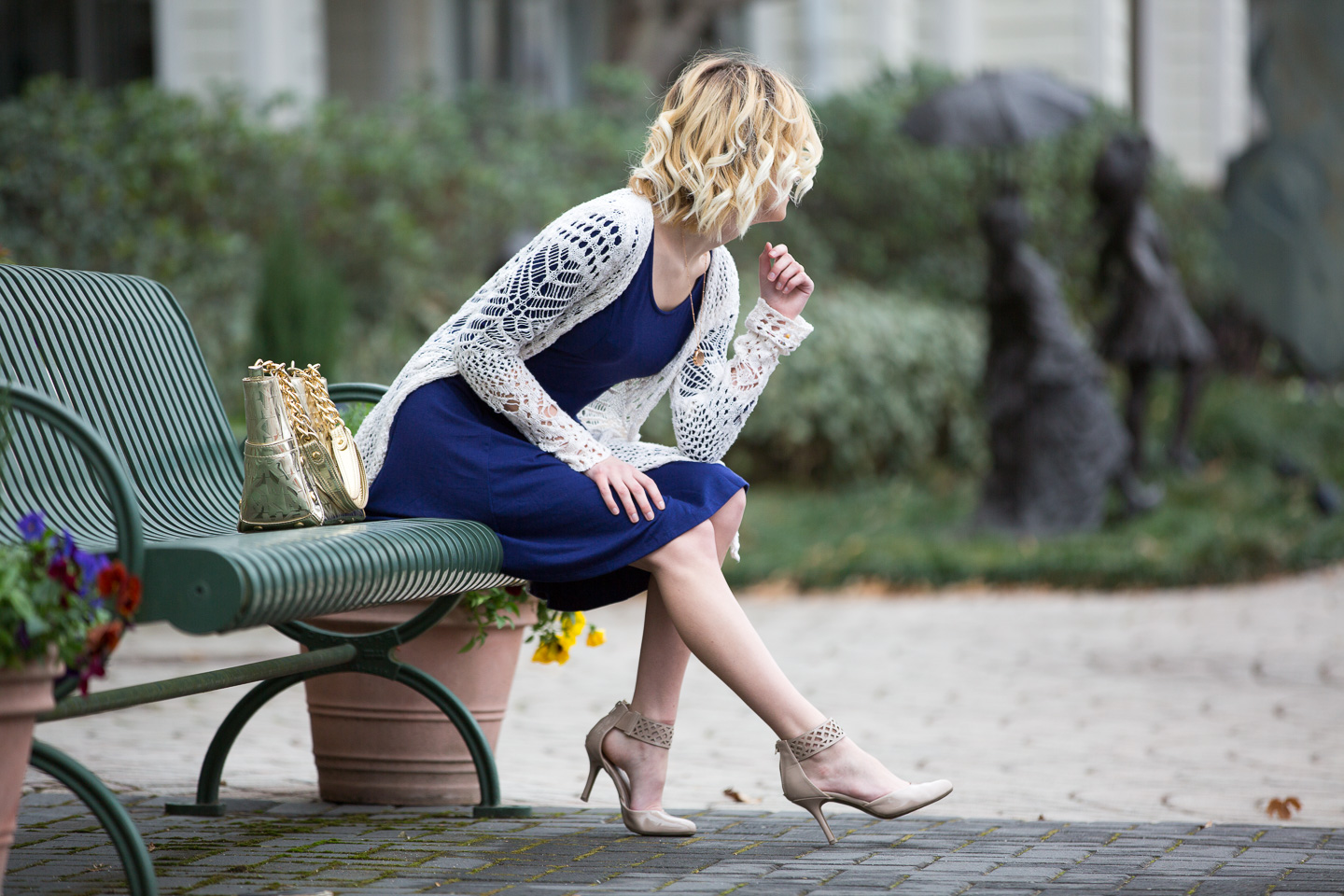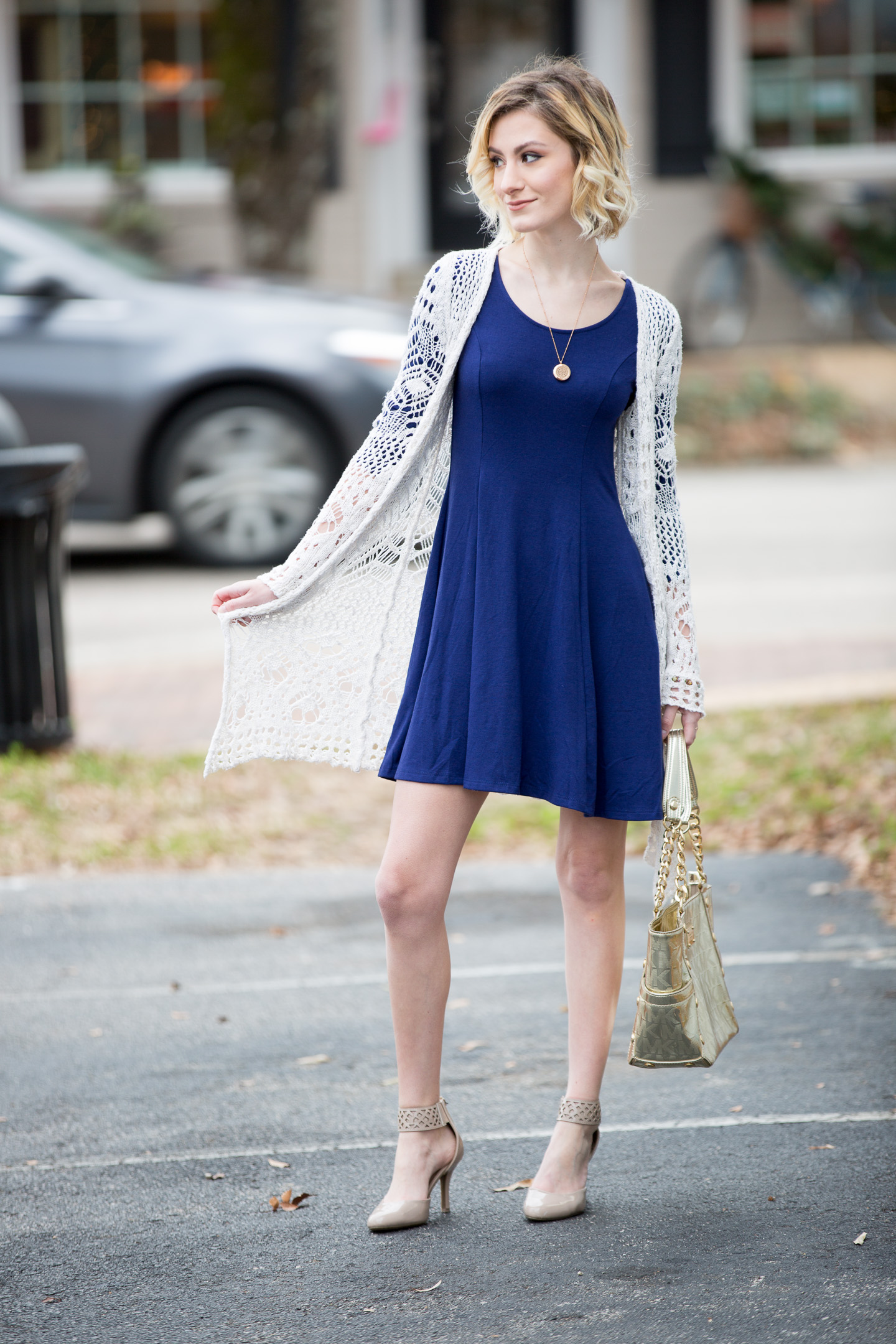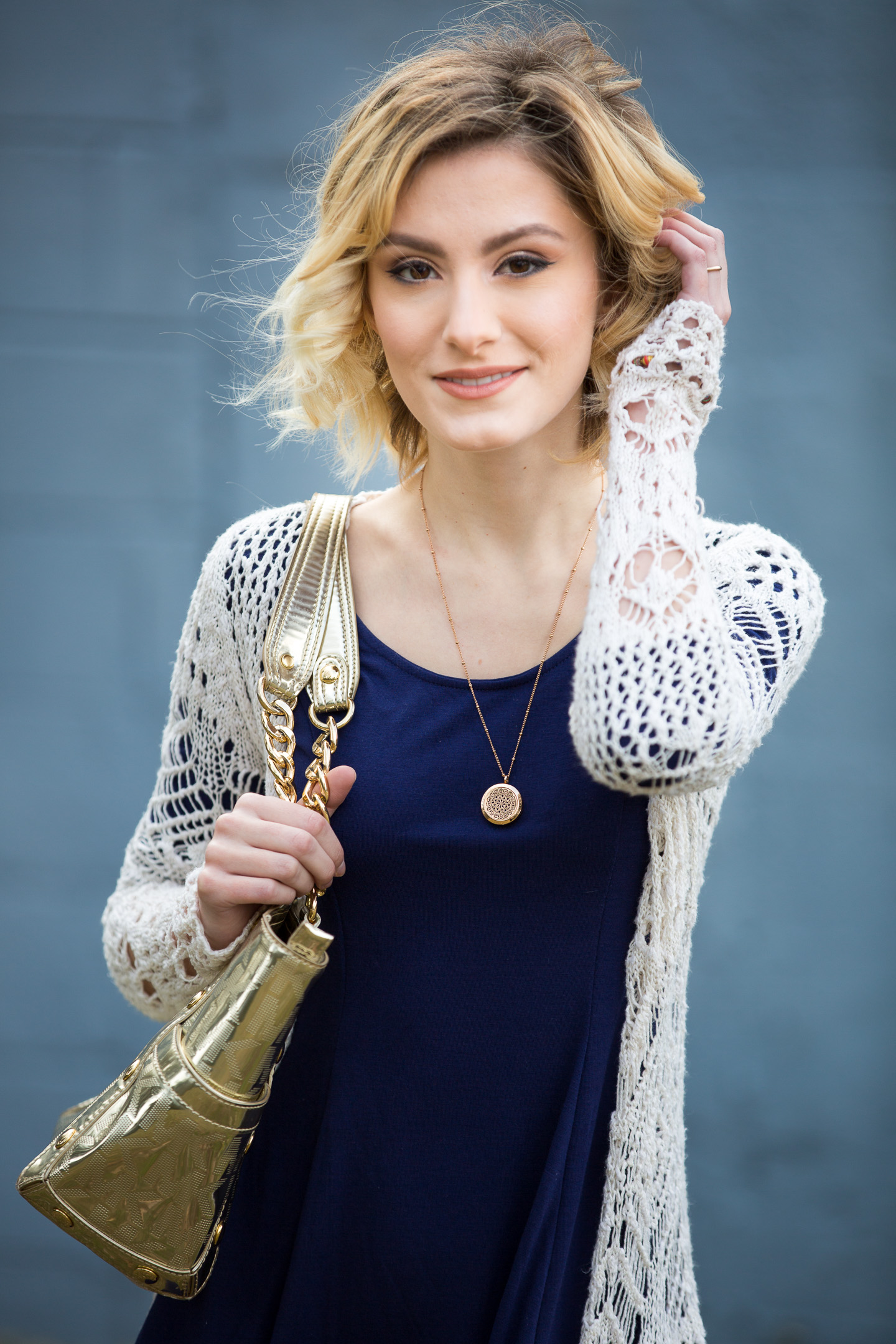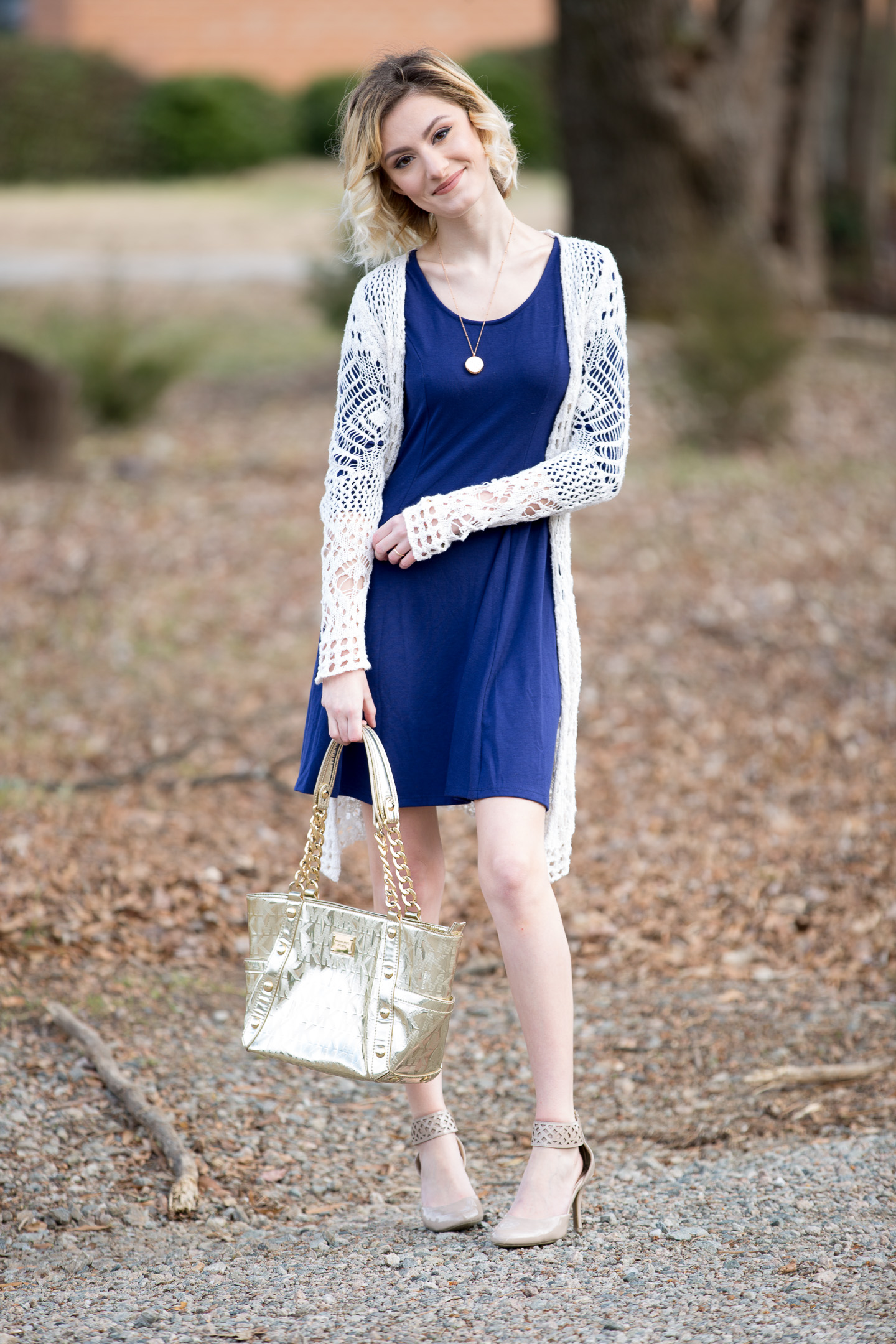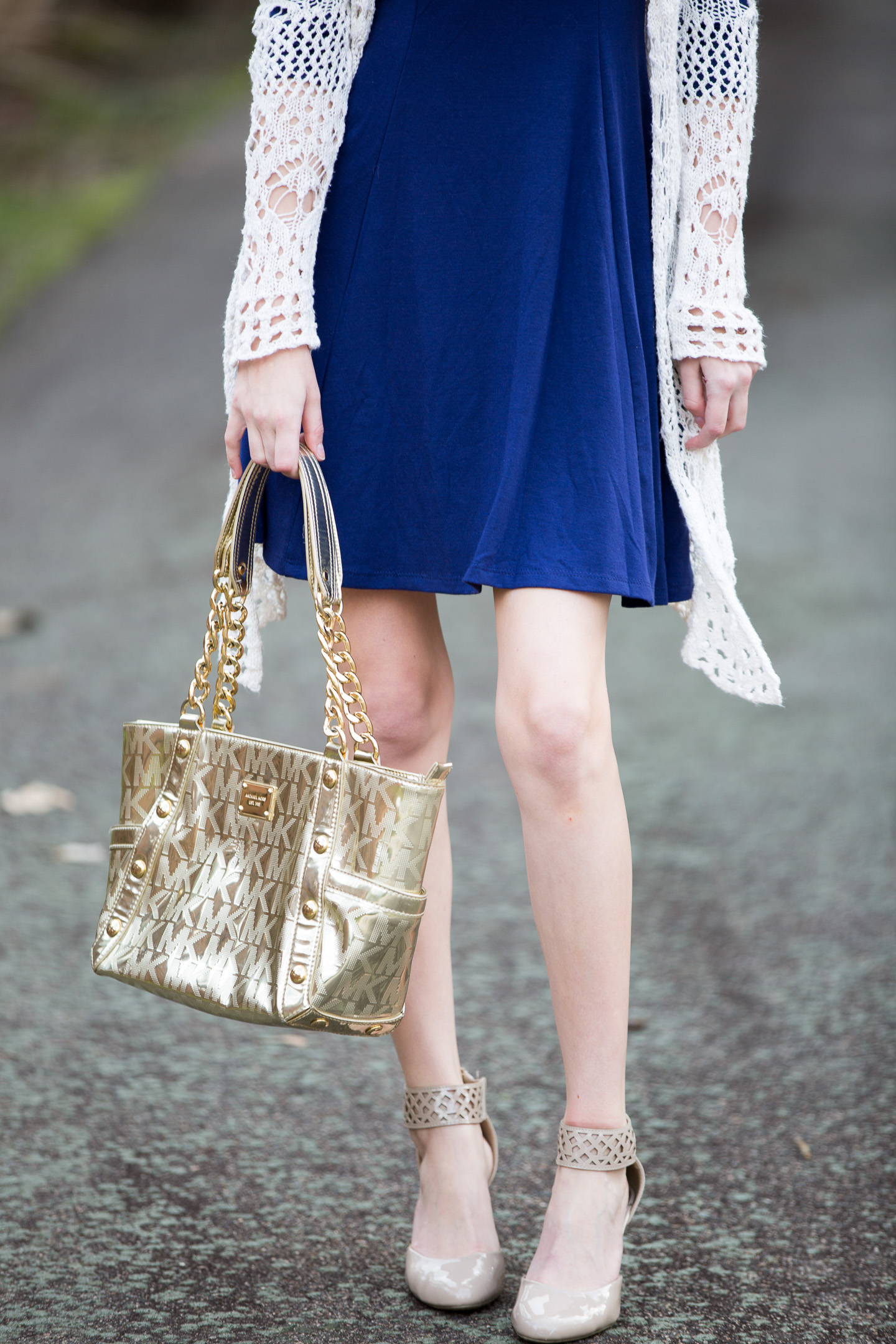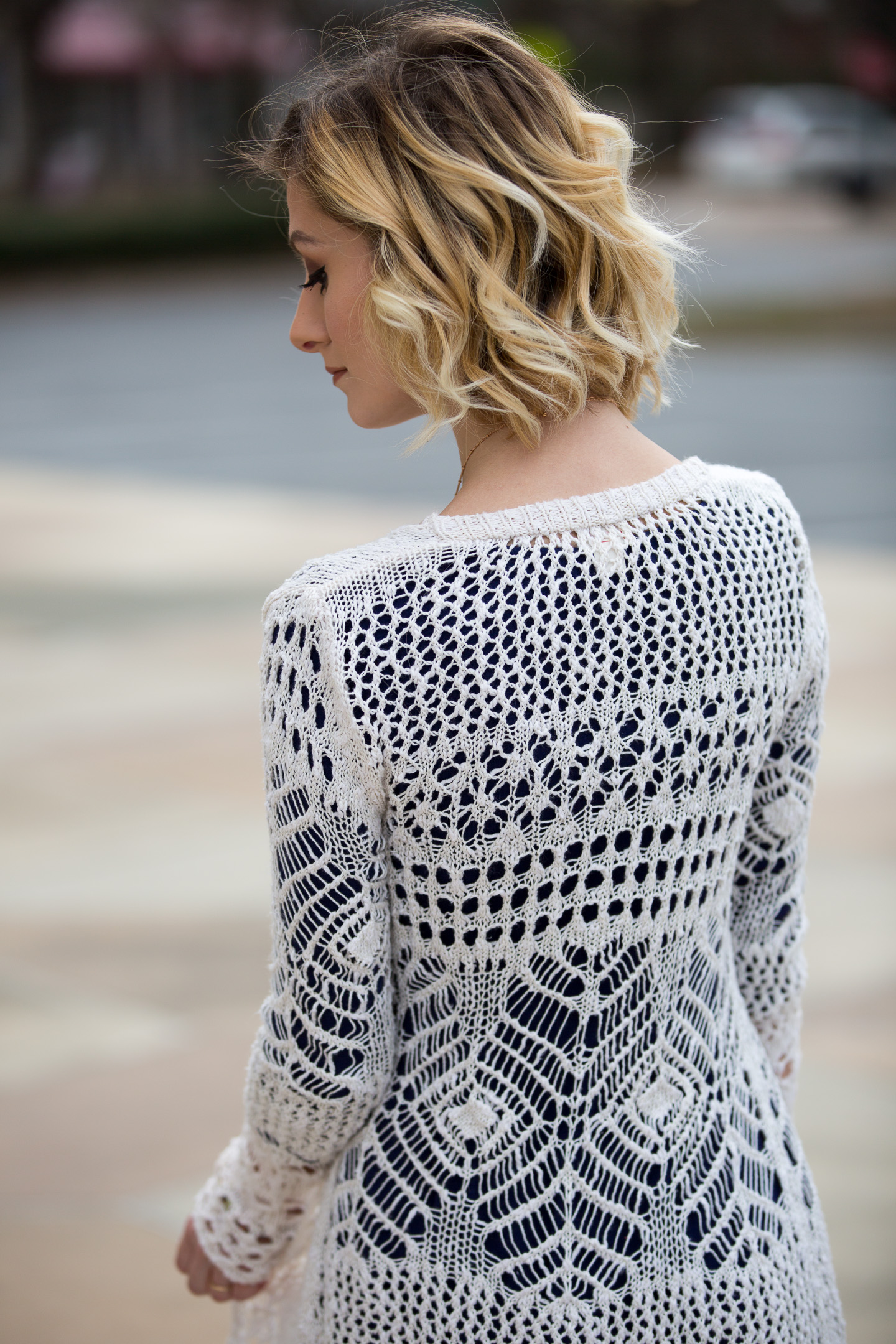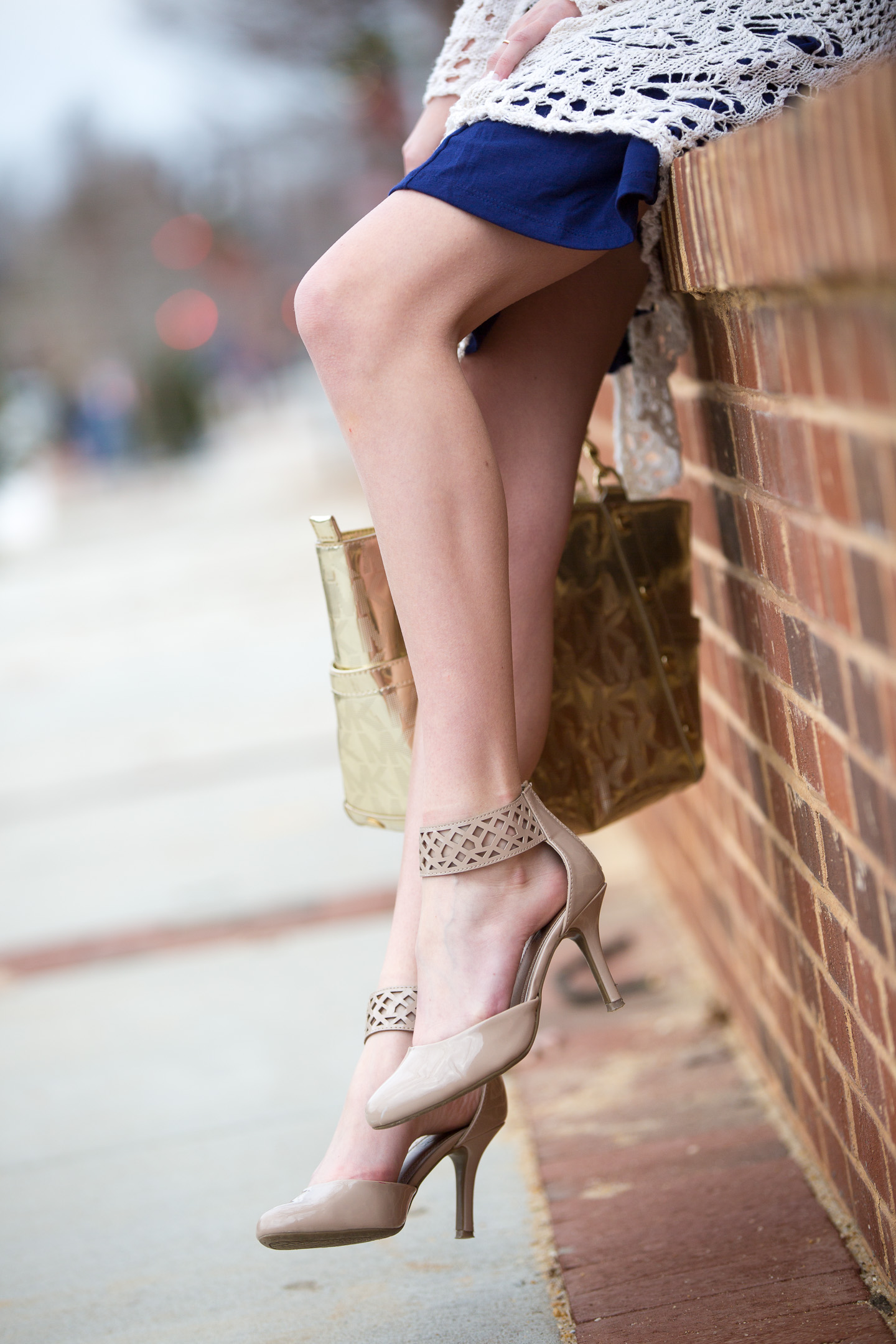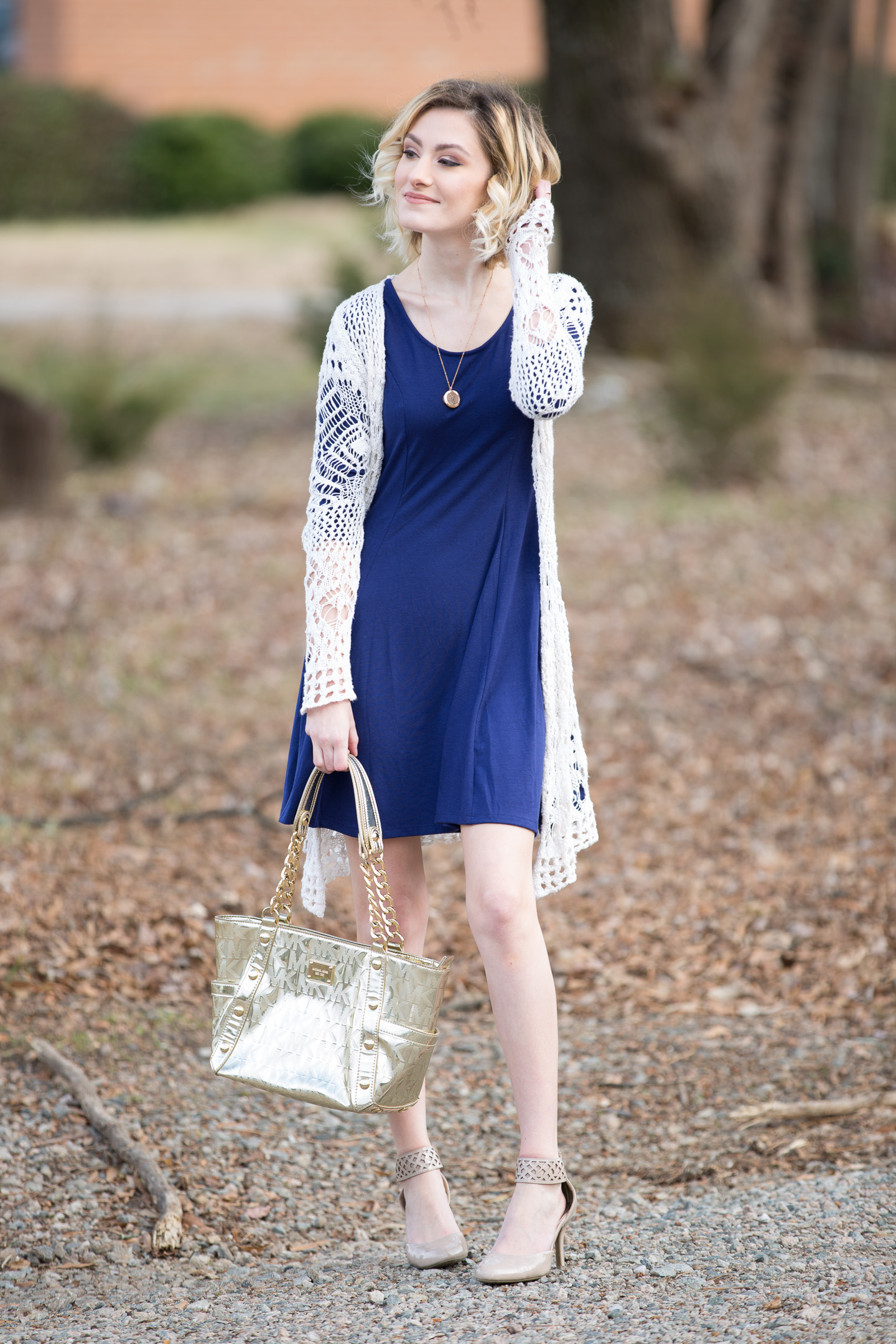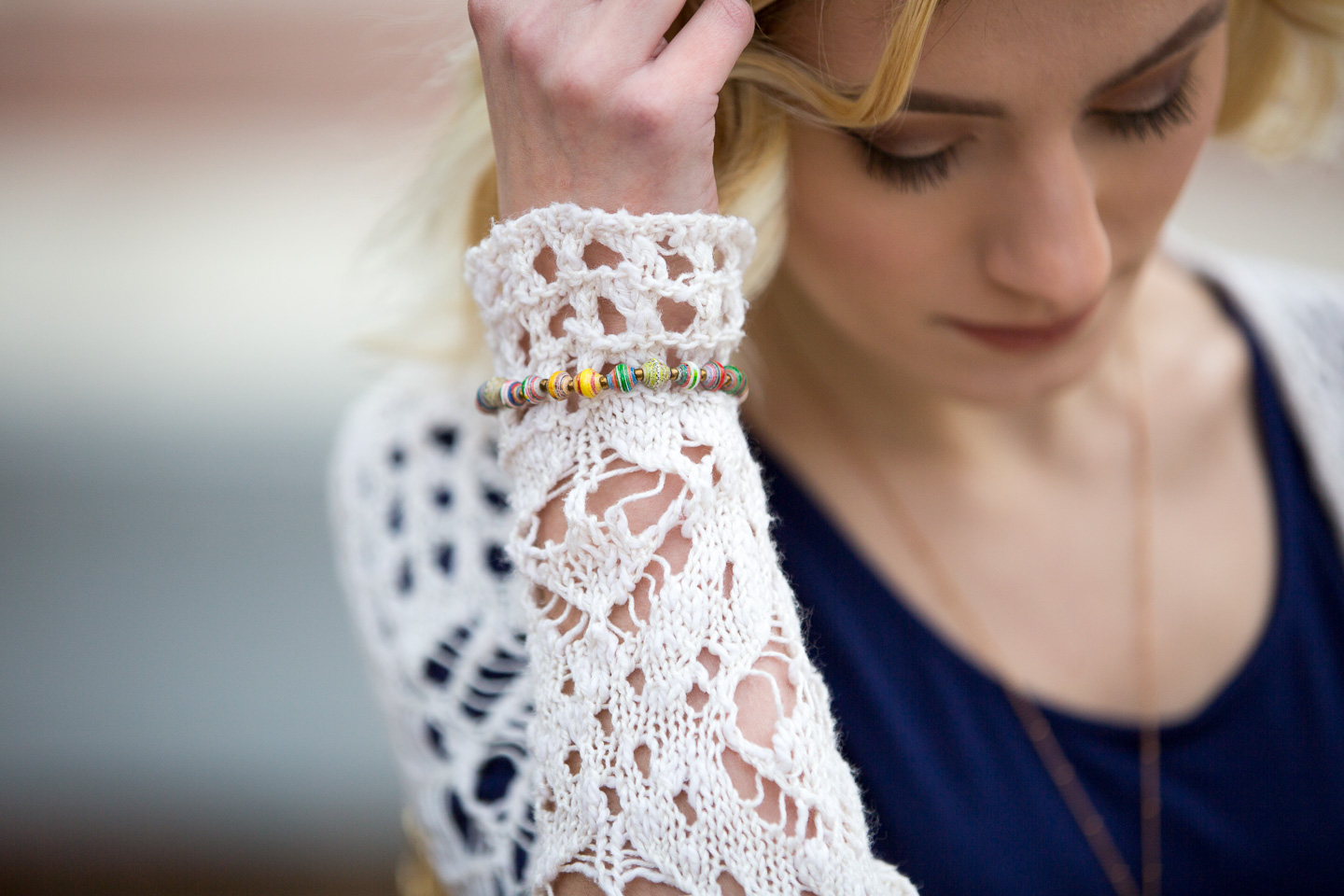 I got this dress at the four story Forever21 in Time Square.  Four stories… I was both overwhelmed and overjoyed at the sight and made sure to hit every floor.  This dress, I shit you not, was only $9.95!  They had multiple colors so I grabbed the navy one and a plumb colored one.  I was also quite partial to this dress because it reminded me a little bit of Kate Middleton's dress when she announced her engagement with the color and overall shape.
I paired it with an old knitted shawl that I have had forever and honestly can not even remember where I got it from.  I finished it off with some simple nude heels, a new bracelet, and my favorite essential oil diffuser necklace (with rosemary oil in it)! I carried my gold Michael Kors bag to give my simple outfit a bit more oomph.
This fun and beautiful bracelet was purchased at the Bryant Park Christmas market when I was in New York.  The company is called All Across Africa and is all fair trade.  Women in Rwanda make the items that the company sells in order to earn a living to take care of themselves and their families.  I absolutely love fair trade companies because it really feels like my money and purchase benefits more than just me and some rich business owner but actually enables another person to live and afford the resources that they need.  I purchased this beautiful recycled paper bracelet for only $5 and I also purchased a small woven basket.
I hope that you all had a fantastic Christmas! Until next time,
~Jessica xoxo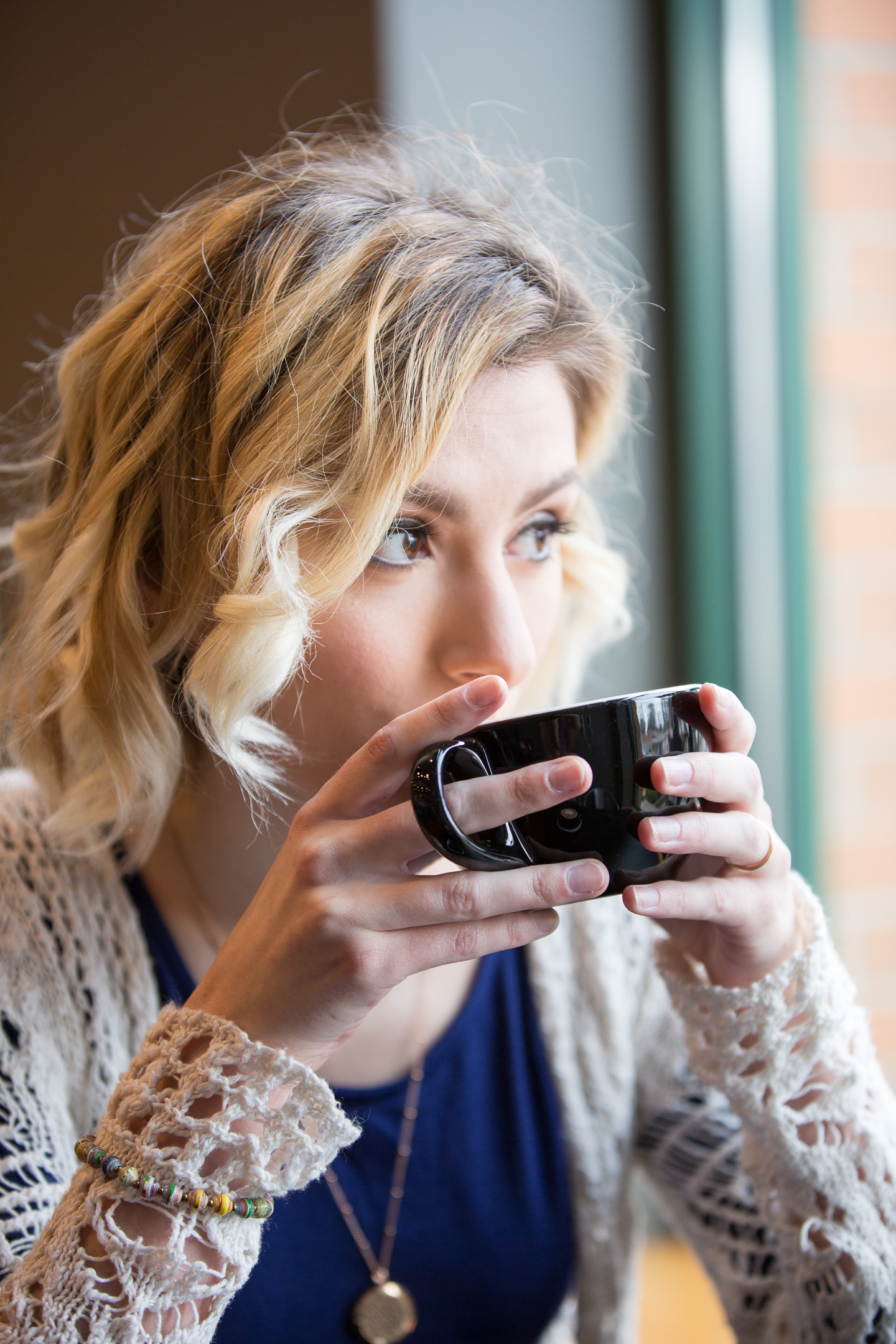 Dress/ Forever21 similar here // Shawl/ similar here // Heels/ Ross similar here // Purse/ Michael Kors similar here // Necklace/ Amazon // Bracelet/ All Across Africa