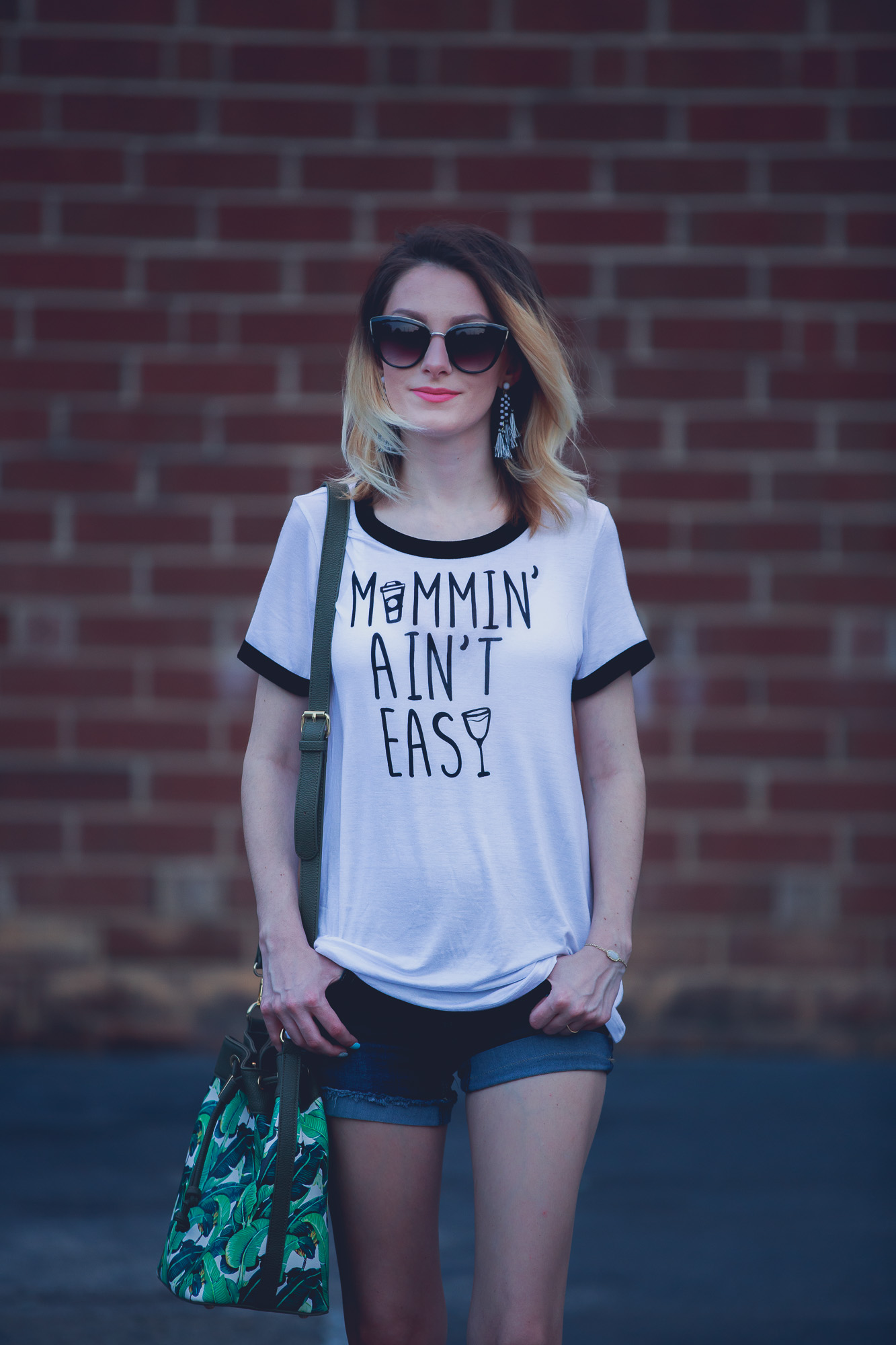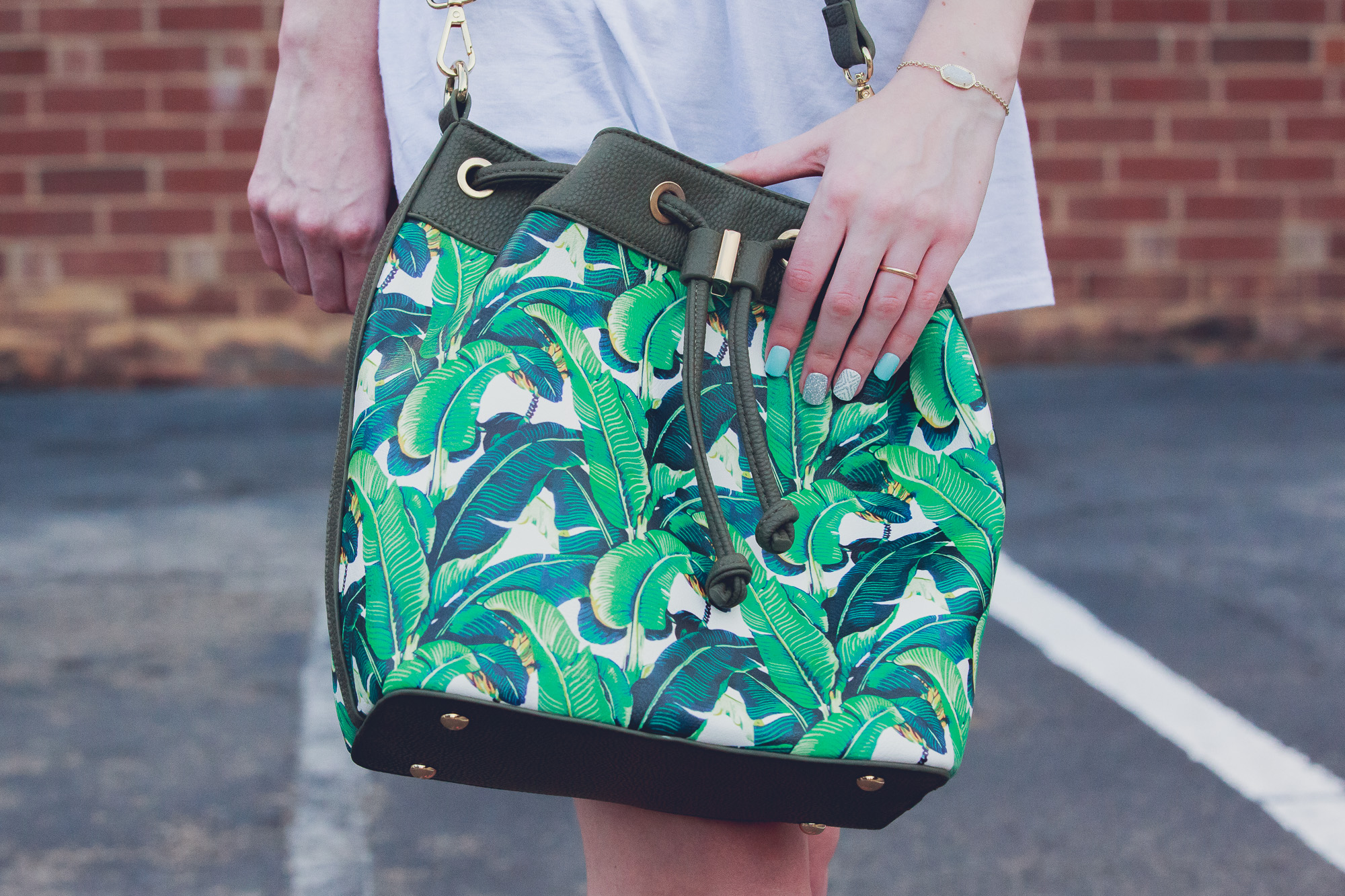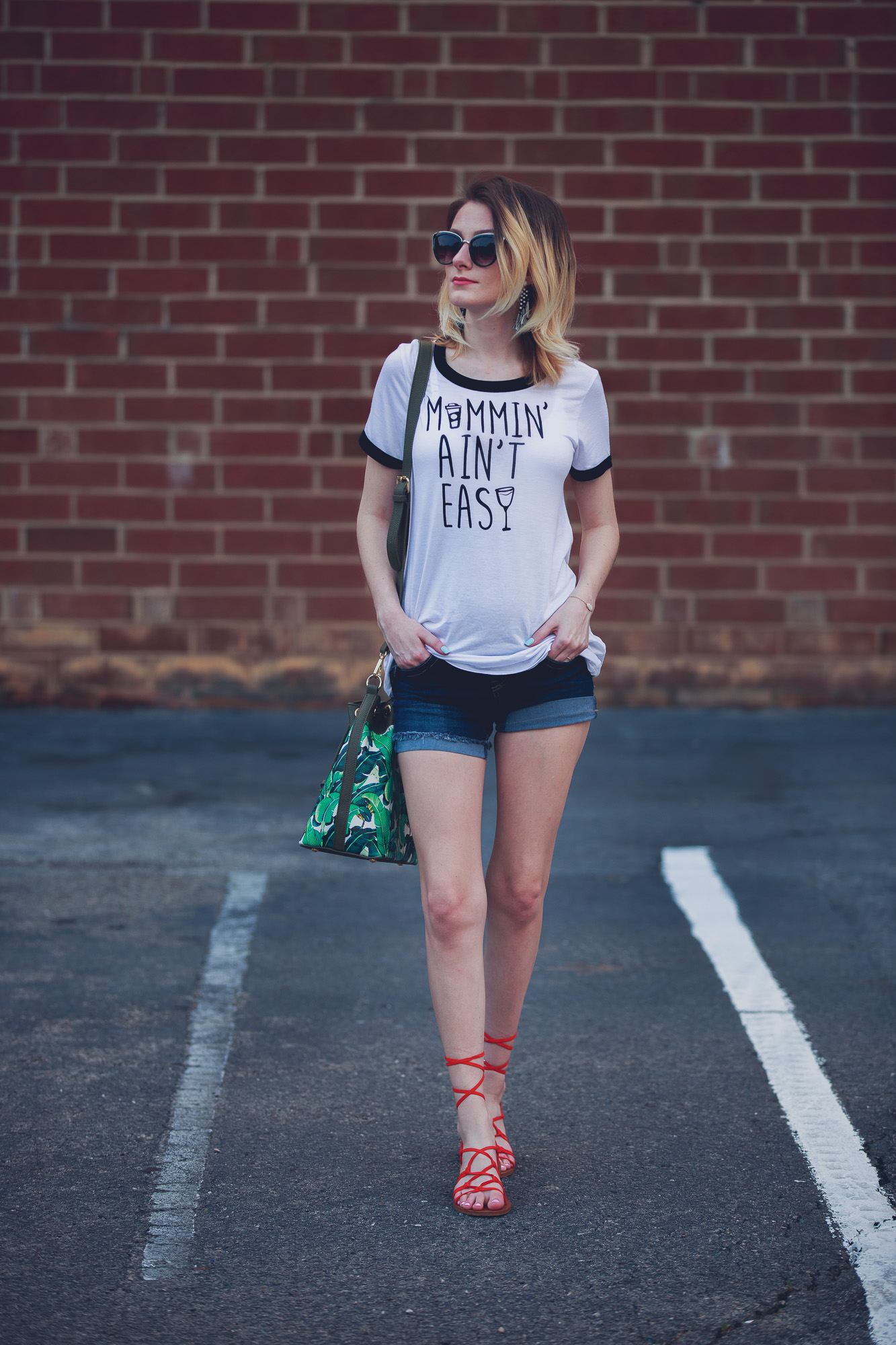 Hello everyone and welcome back to another blog post!
If you're new here, welcome, we hope you stick around!
I'm super excited to share with you guys that I am starting back up with my Youtube Channel.  I haven't posted an actual video in forever and the stuff I have posted isn't anything decent that anyone wants to watch haha.  I will let you all know when my first video goes up!
Anywho, this outfit is so comfortable and I love how cute it is.  This t-shirt was only $15 at Charming Charlie's and these maternity shorts were only about $10!  I am trying not to spend a lot of money on maternity clothes because I plan on only having to wear them for a few months (hopefully) and am very motivated to get back to my pre-pregnancy size within a couple months after giving birth (fingers crossed). So I have been buying super inexpensive maternity pants from Ross and just buying baggy tops and dresses that I would like and wear even if I wasn't pregnant.  I had a difficult time finding maternity pants that weren't too big in the thigh area but I checked out Ross and found two pairs of shorts that fit great!
I threw on these red sandals to add a pop of color to my black and white outfit and then added this adorable purse for a little extra color.
BTW these nails are press on nails!  They're from Kiss Nails, their ImPress line and they are by far one of my favorite things to use when I want my nails to look nice.  They stay on so well, don't chip, and I can wear them for at least 2 weeks!
t-shirt/ Charming Charlie's similar here // Shorts/ Ross // Sandals/ Forever21 // Purse/ Charming Charlie's