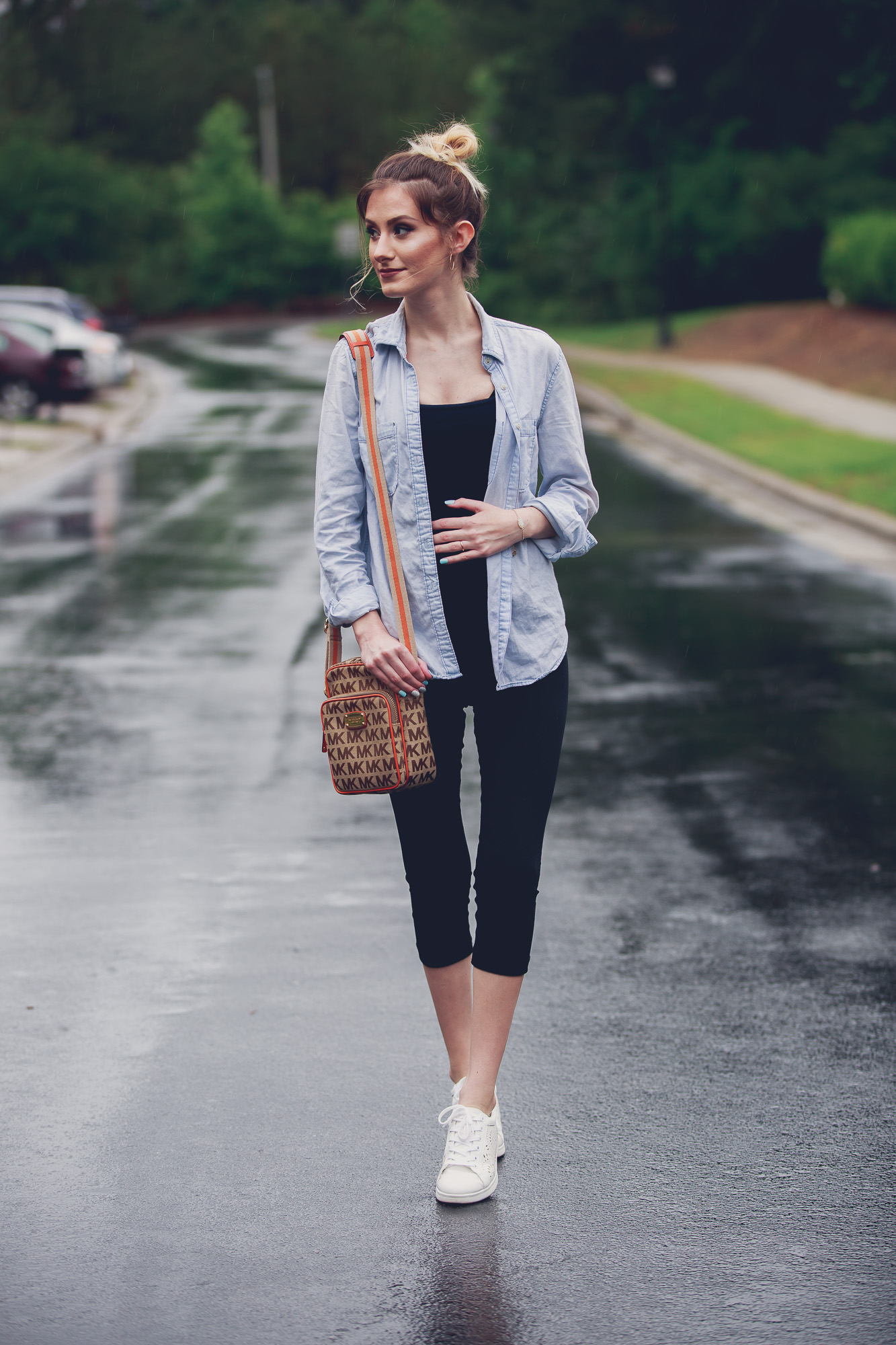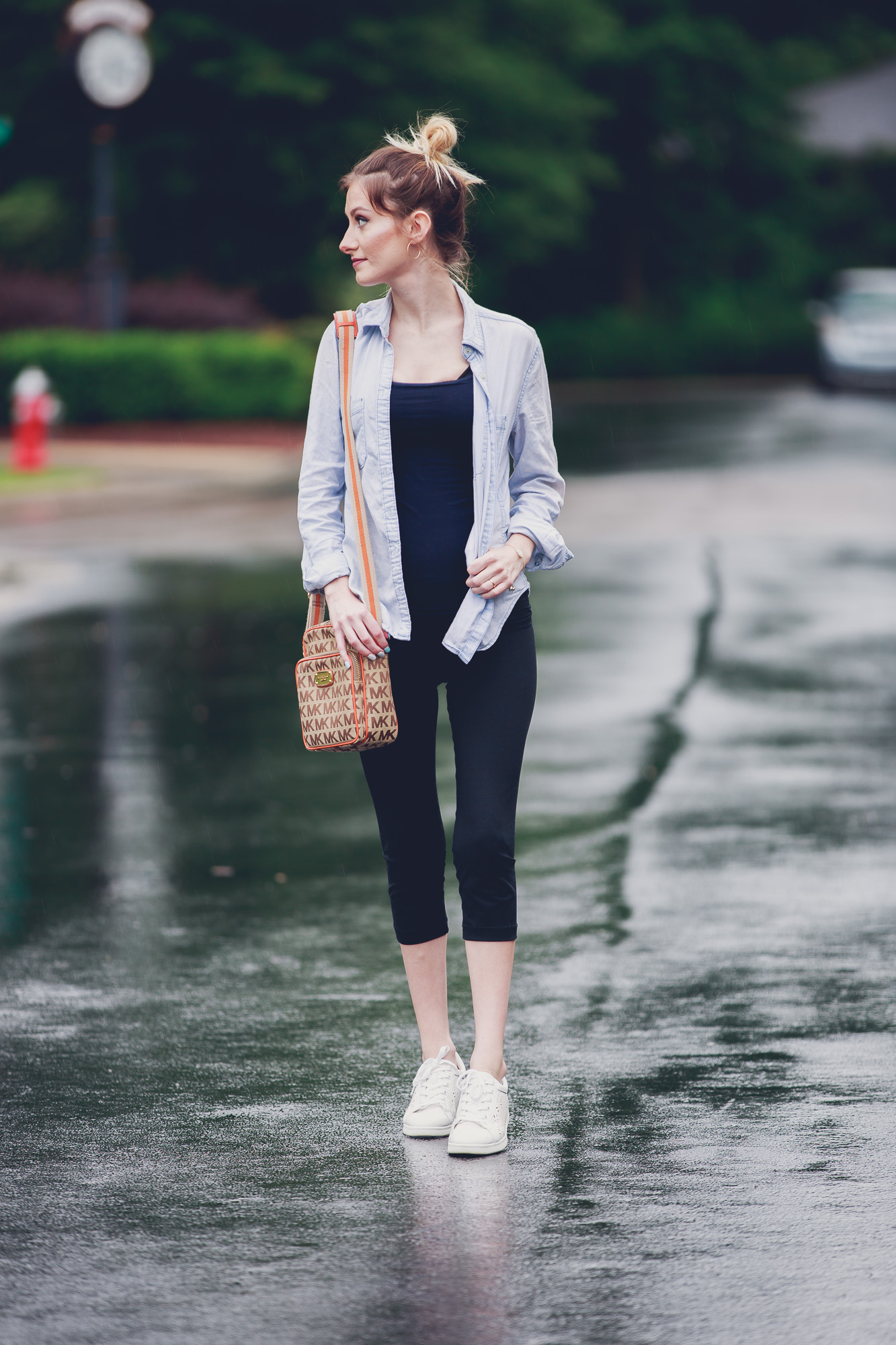 So as you can probably tell, I have been so incredibly tired lately.  Sleeping until noon is basically my norm and I'm still exhausted a couple of hours later and ready for bed #pregnancylife.  I have been trying to make myself go out more to keep myself awake because let's be honest, if I stay at home all day I'm going to keep falling asleep.  It's just how I roll.  When I make myself go out I still want to be comfortable on those exhausting days so I have been living in these maternity leggings.  Since my bump isn't very big yet, I fold down the belly band and wear them like regular yoga pants.  I threw on a navy blue tank top with a built in bra and I also wore a bra, (since the breast growth is getting out of control and this girl needs all the support she can get.  I went from a 32B to a 34DD)…  The day was a bit cold and I didn't want to look like I was just working out I threw on a button up chambray top and left it open.  I also carried my new purse that I scored at Tj Maxx for $79.99, (it was originally $130)!
Also, does anyone have some tips for regaining energy and being able to wake up earlier even when you're dead tired!  I desperately need help since the second trimester energy boost does not seem to be coming my way.
I hope that you all liked this simple and casual/ sporty outfit post!  If so be sure to sign up for the email list to be the first to know when I post, (also comment and leave your website link so I can check out your blog)!
I hope that everyone has a great Memorial Day Weekend!