I always avoided maxi dresses because I was told you should only wear them if you're about six feet tall and weigh ninety pounds.  But I decided to give them a try anyway and I love it. They are so comfortable and beautiful!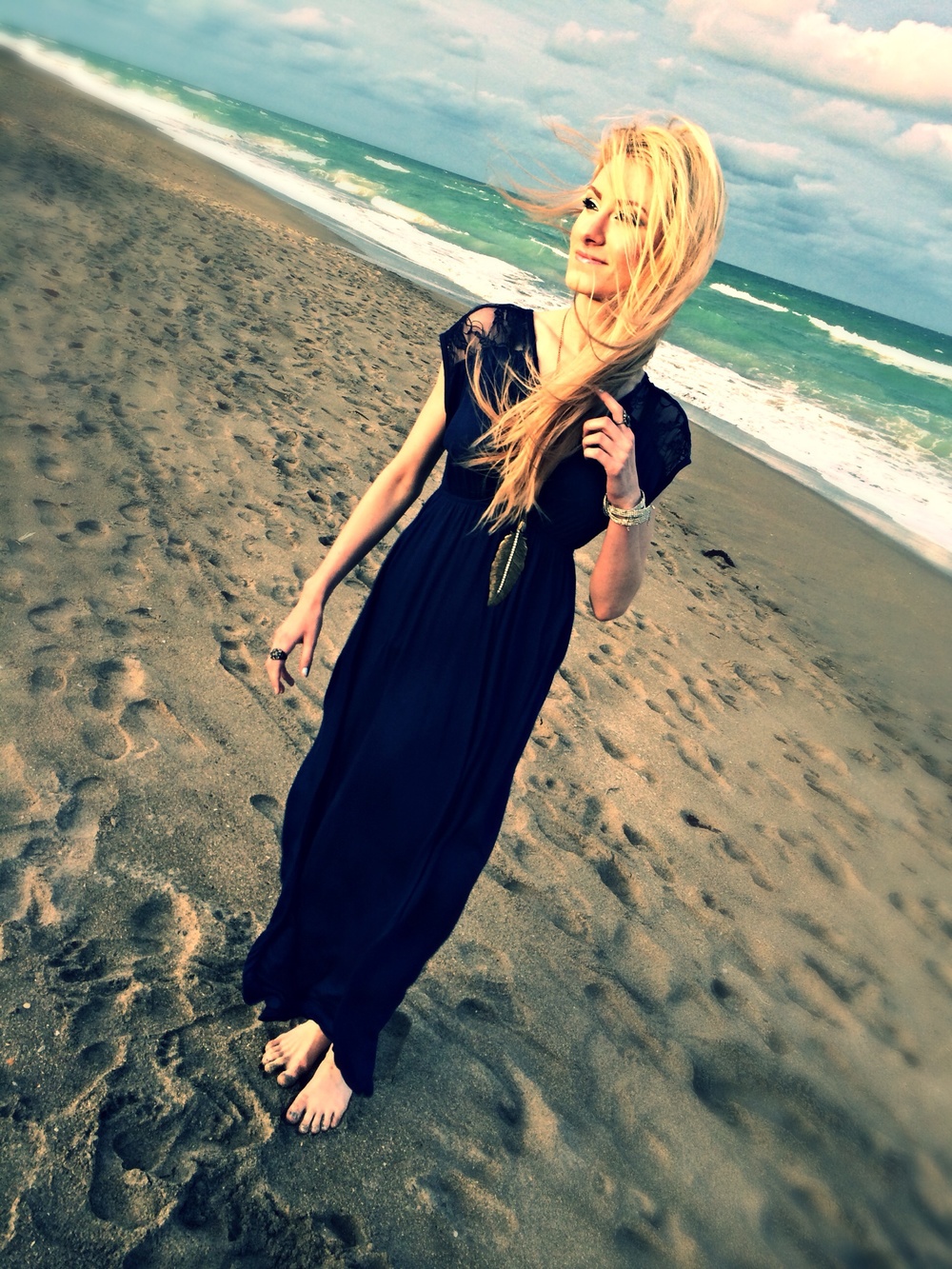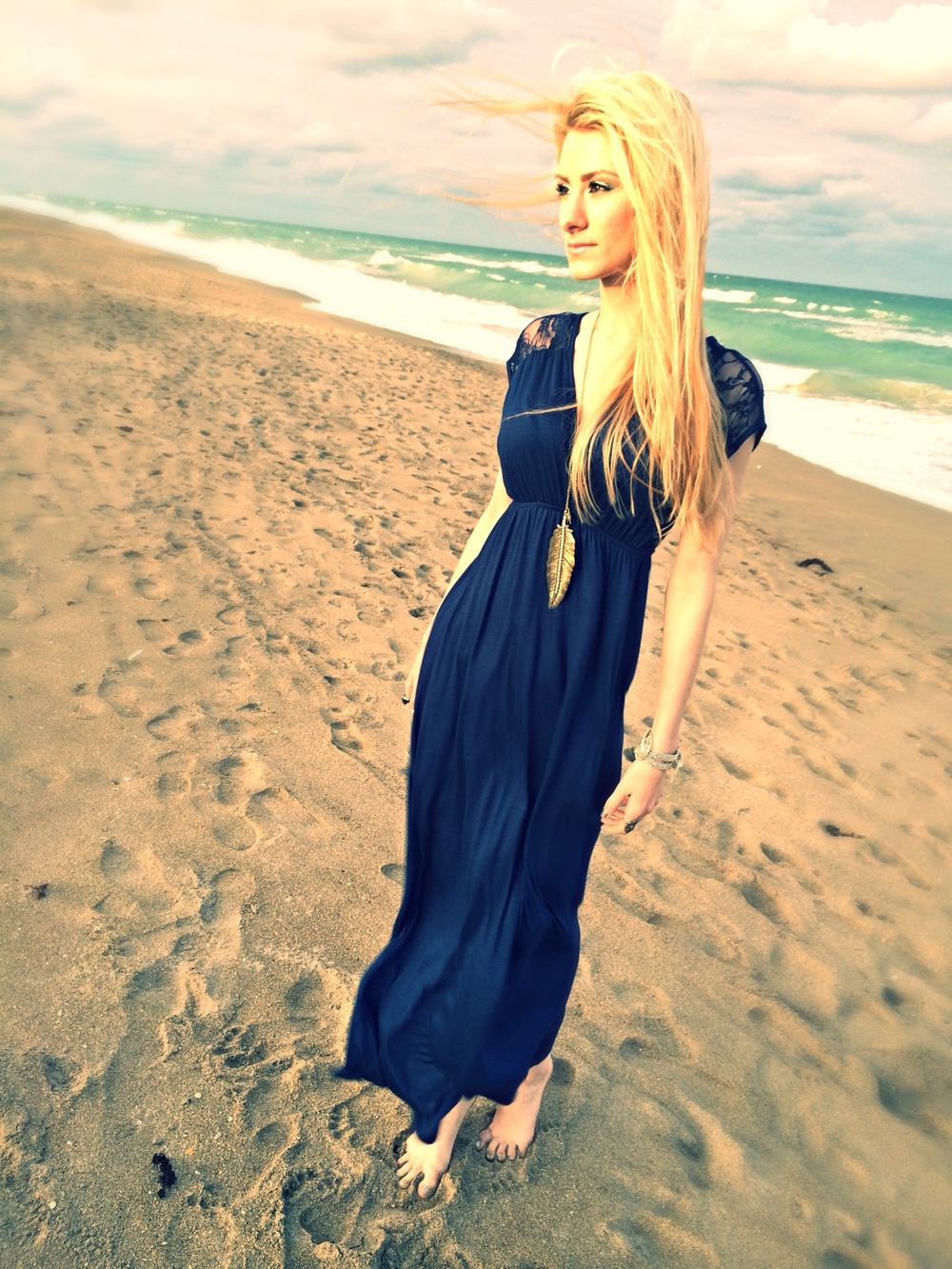 I actually found the dress to be more flattering than I thought it would be.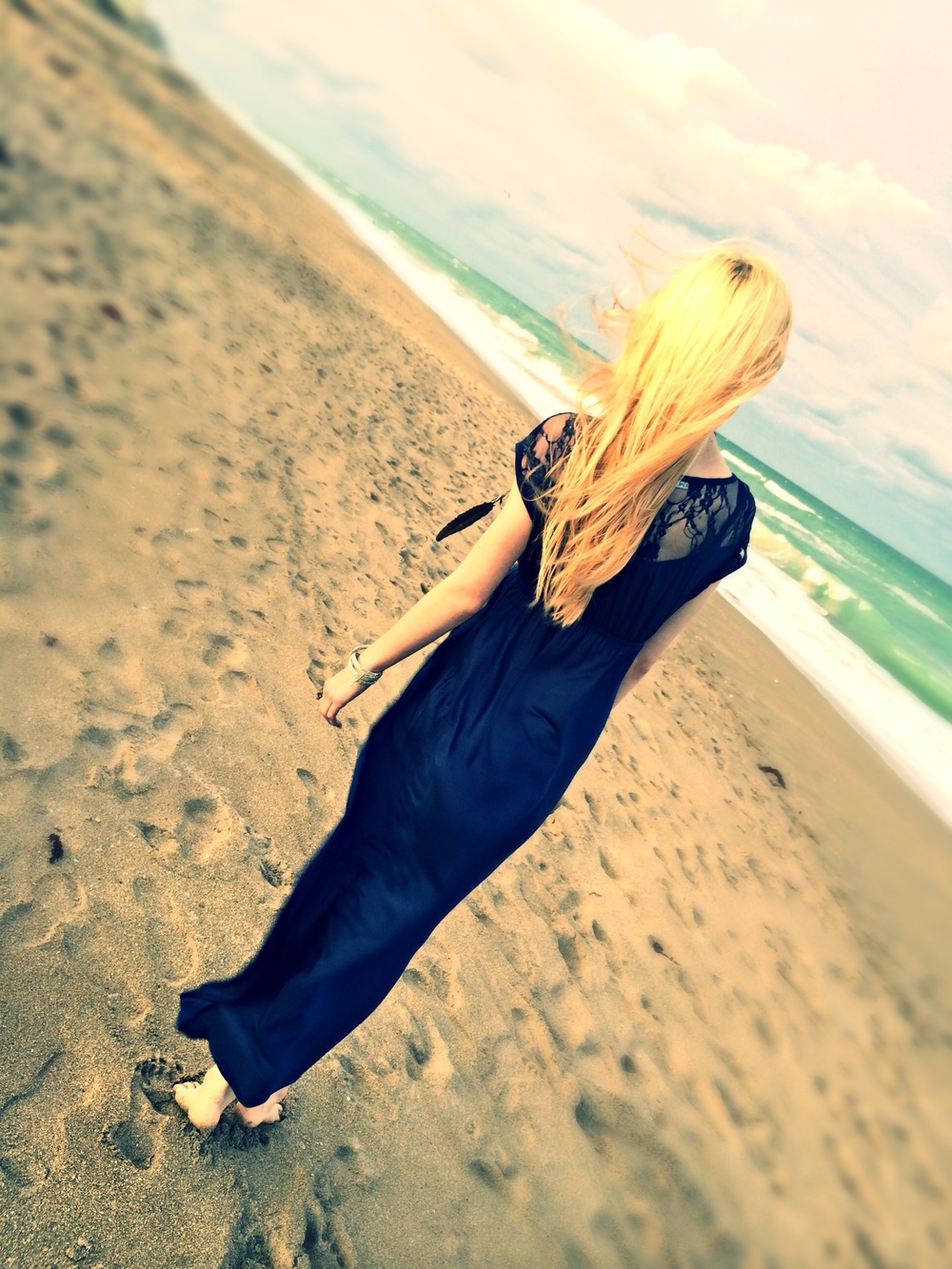 The navy blue and lace is what attracted me to this.  It reminded me of a more casual version of a dress Kate Middleton wore.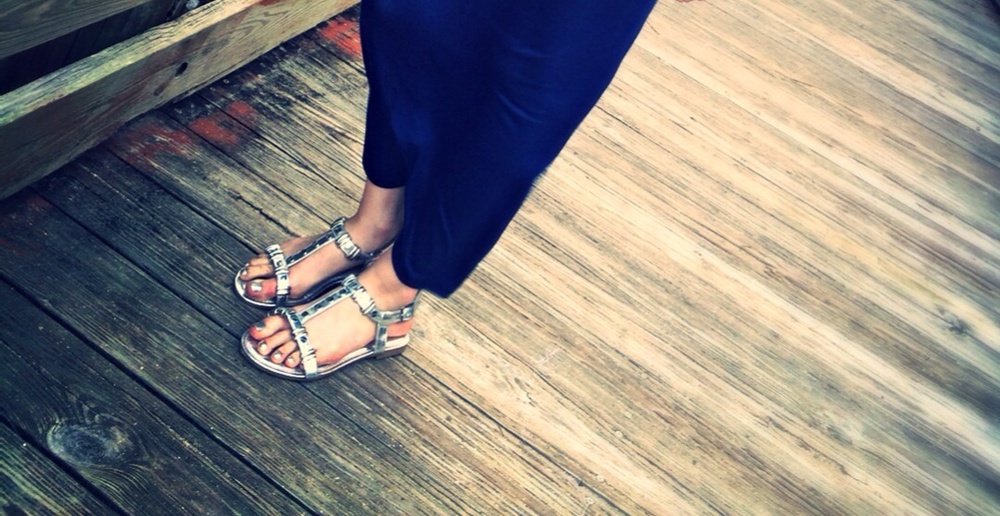 Dress: Ross (only $13)/ Sandals: Ross/ Necklace: Charming Charlie's/ Bracelet: World Market
See my other maxi dress posts!