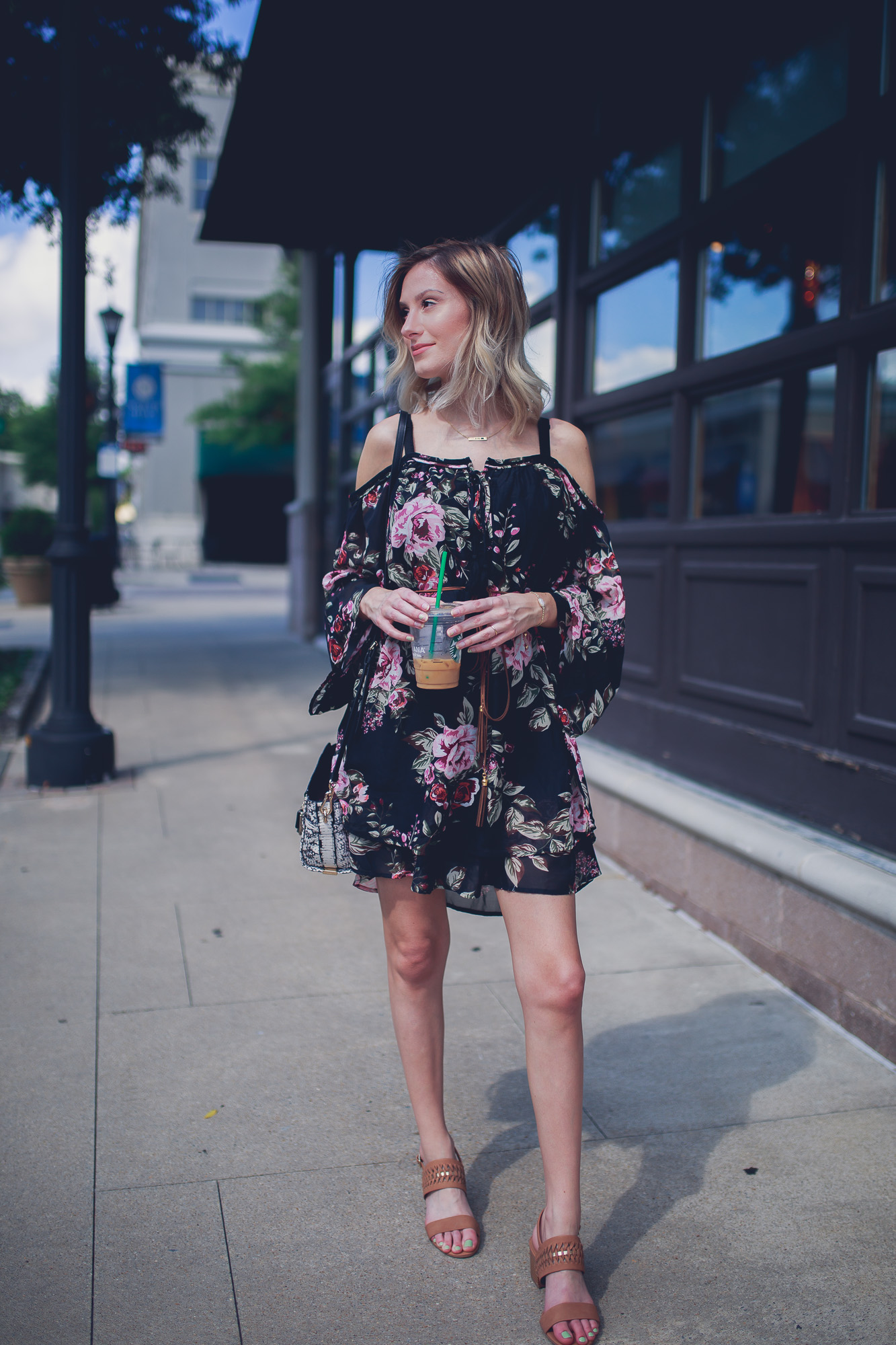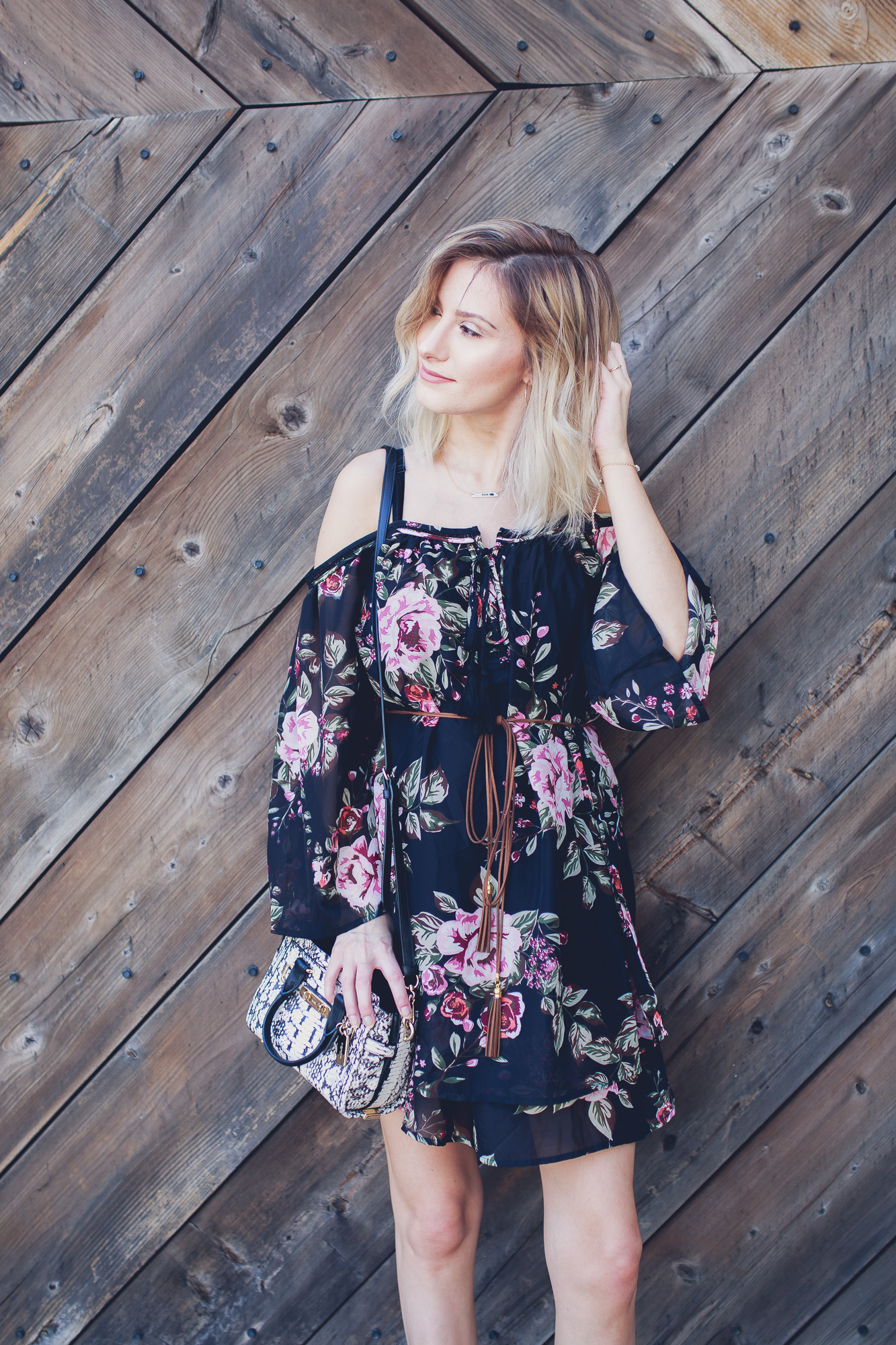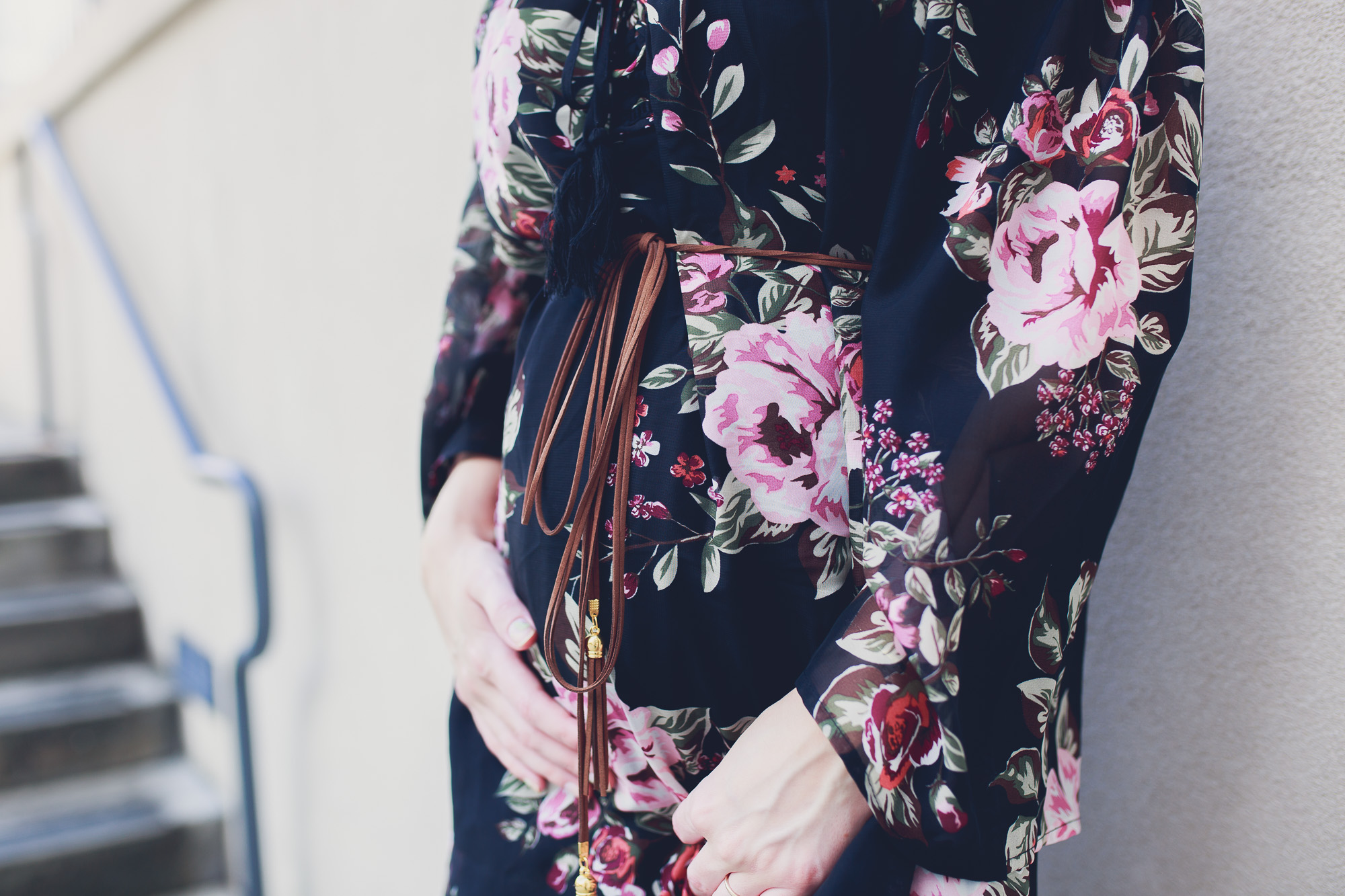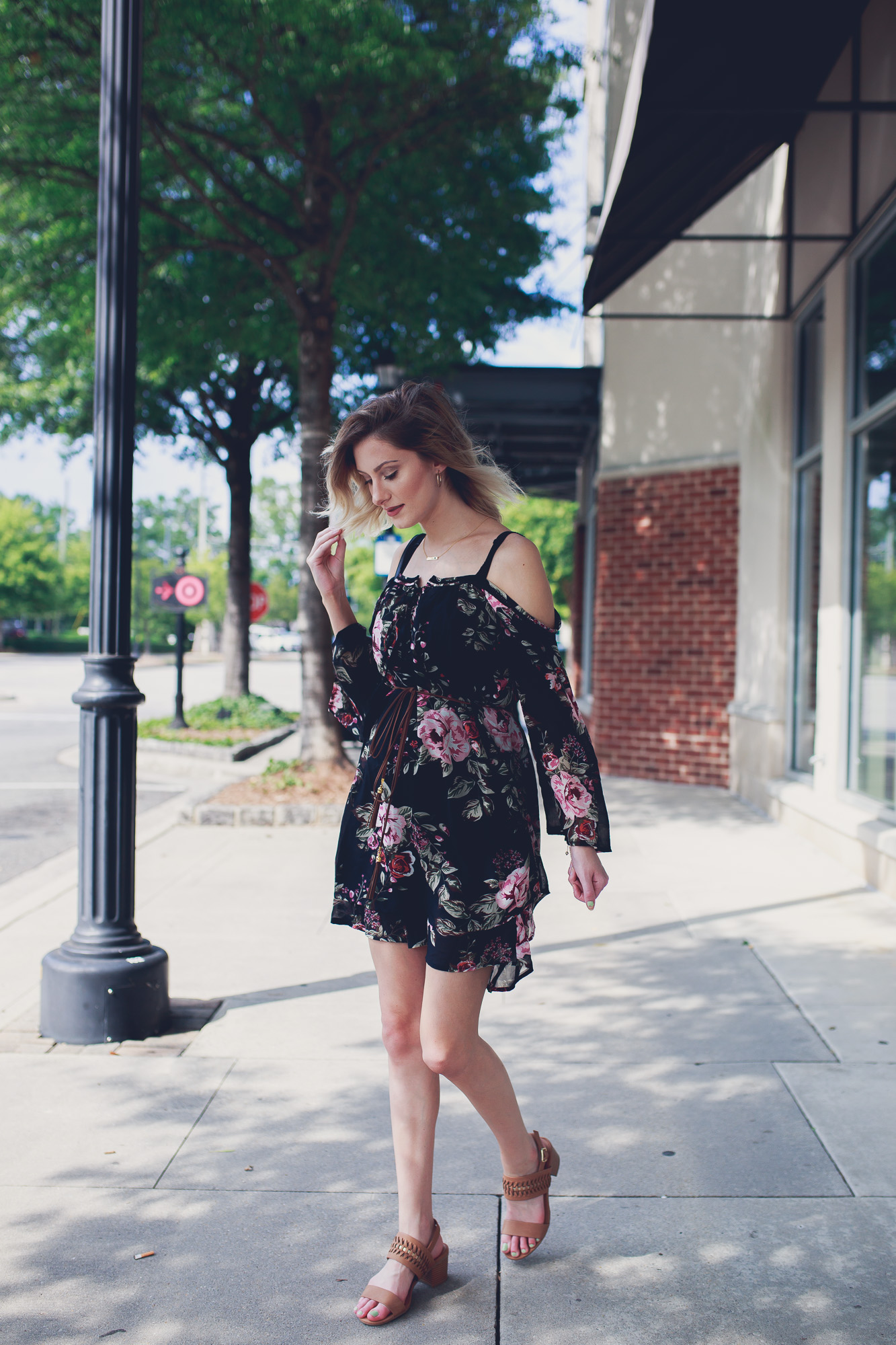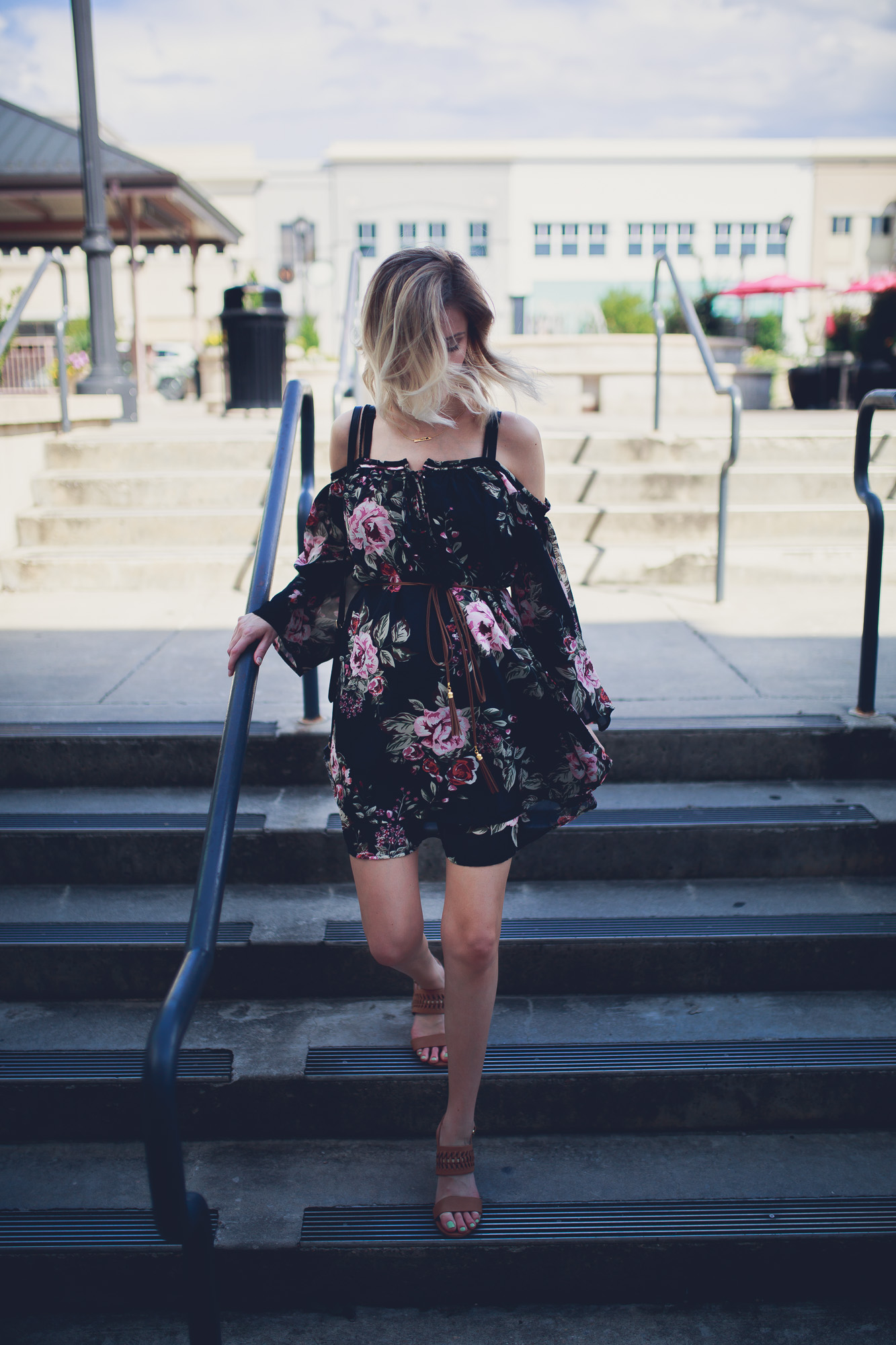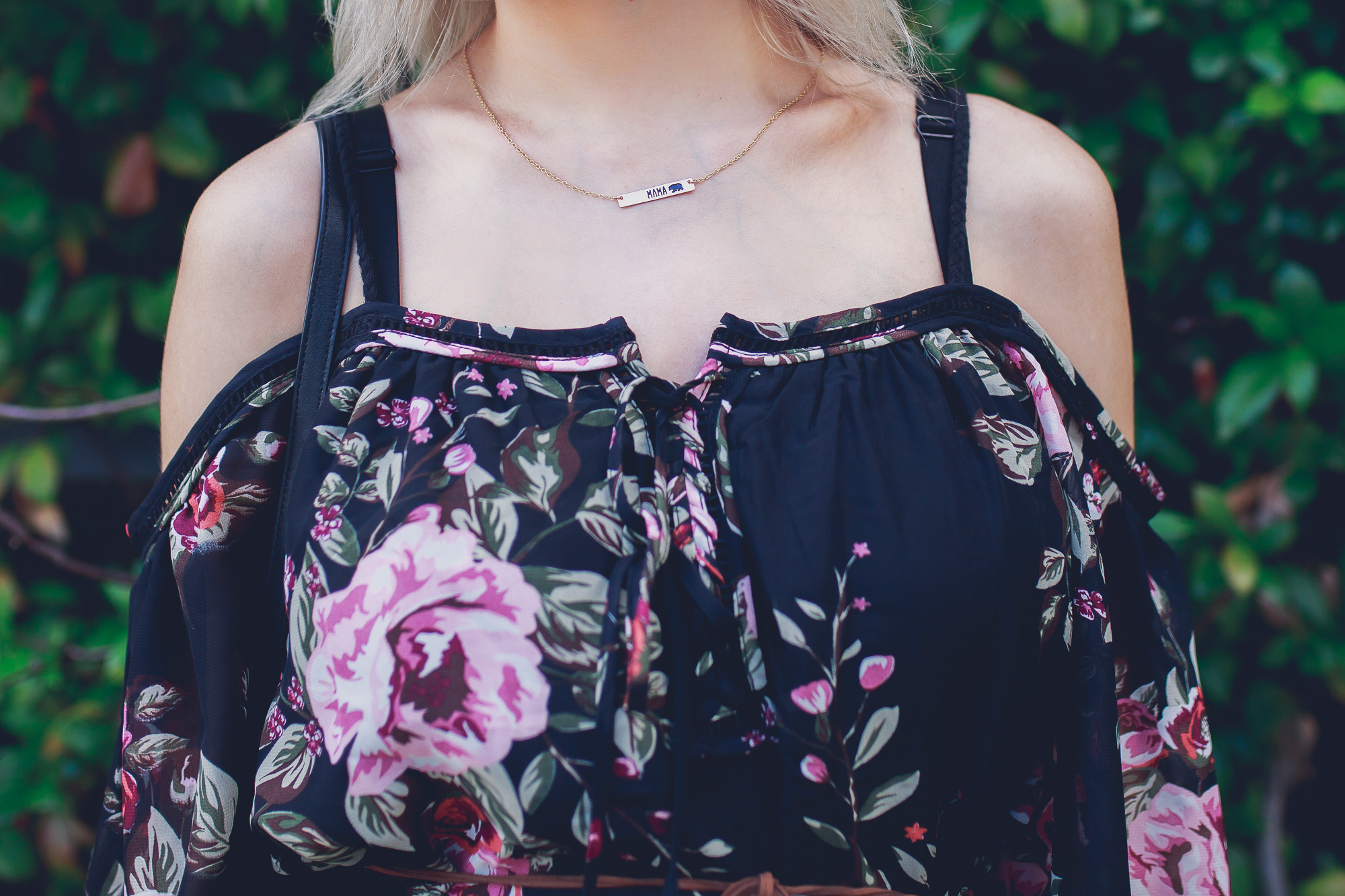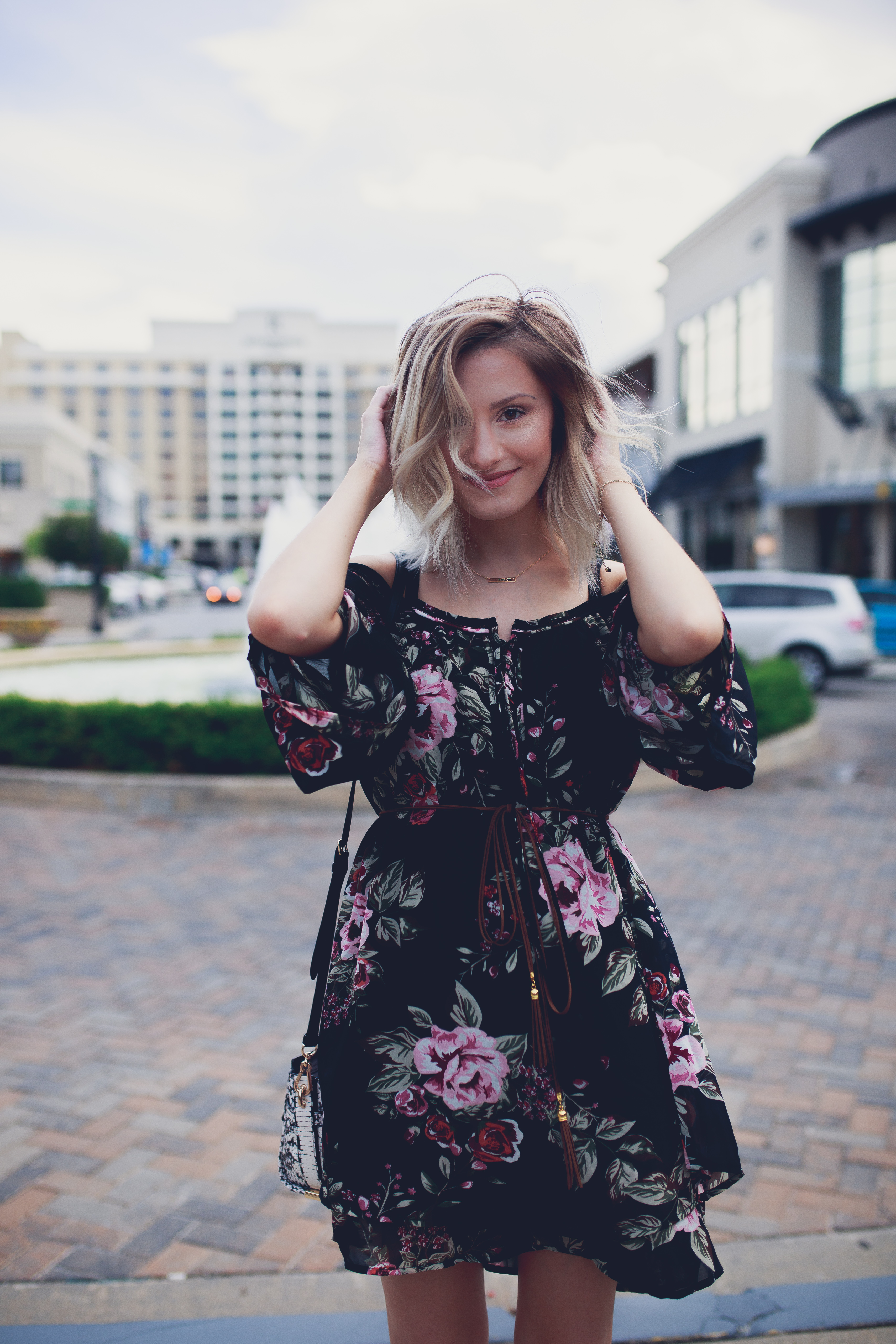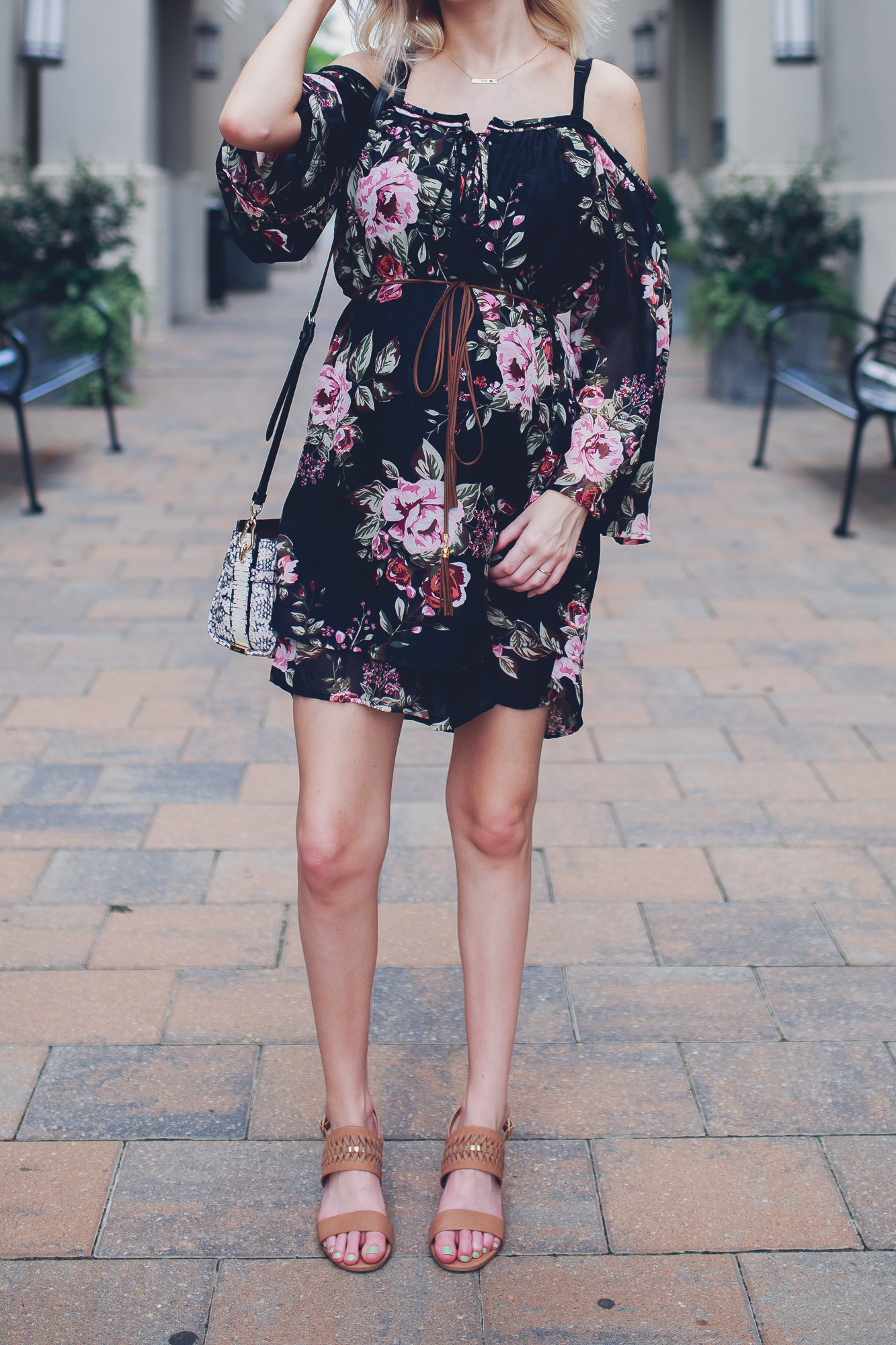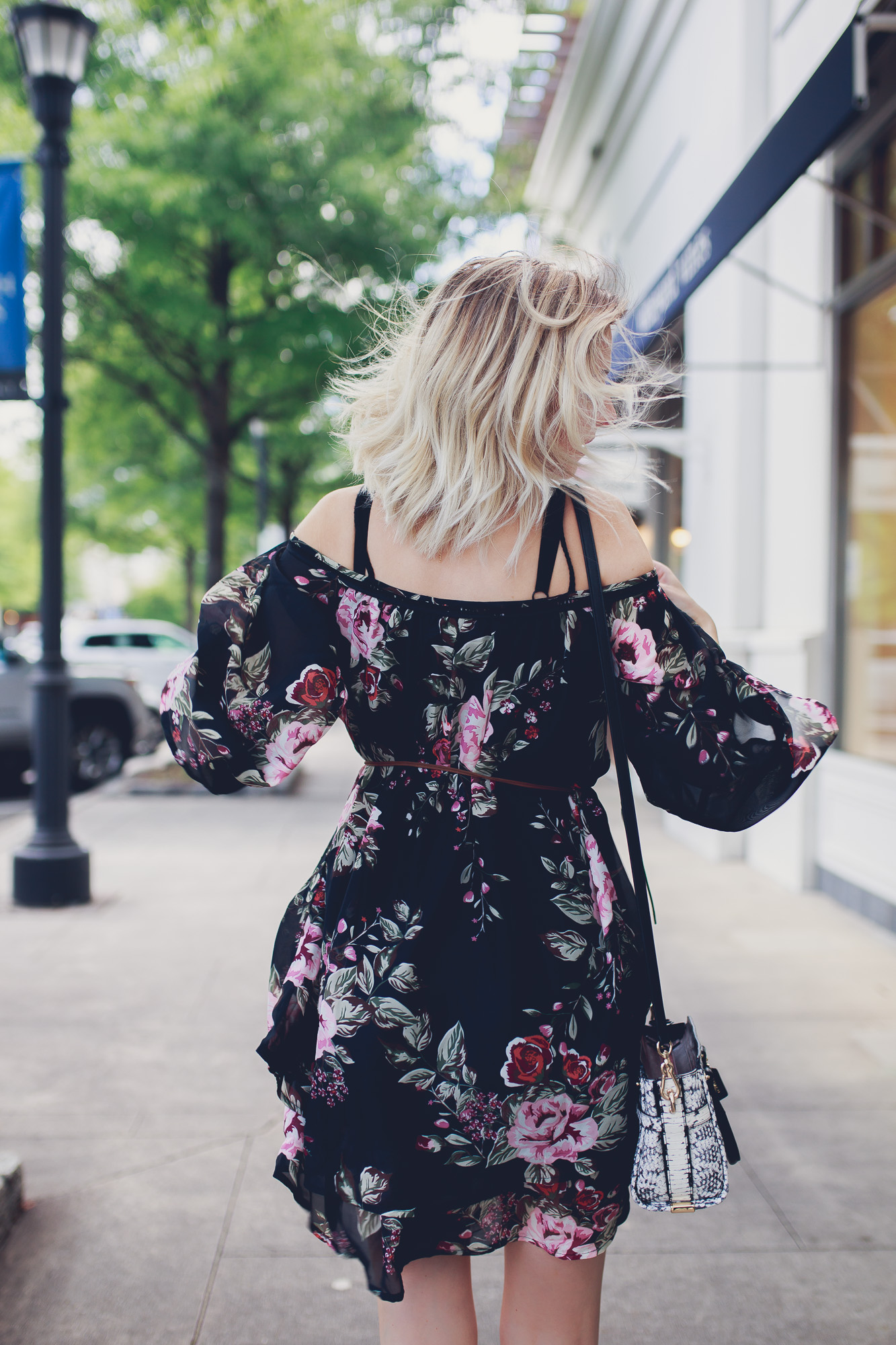 If you're anything like me, you refuse to ever ever go braless.  I will not purchase a dress or top that I like if it is either strapless or unable to camouflage a bra strap decently.  TMI but the girls aren't exactly perky. They never really were the perkiest but they definitely are not now that I have breast fed and I know nursing a second baby isn't going to help them.  It used to bother me a lot but now I just avoid outfit and bathing suits that don't give enough support and it makes me feel better when I think about the breast lift I've been planning for a few years now!
Now enough about boobs, lets talk about how cute this dress is!  The off the shoulder trend has been hard for me to get into because of my insecurities so I have just been dipping into the trend a little bit with tops and dresses that still have a little bit of a strap that I can hid my bra strap in a bit.  Of course you can still see my bra strap but whatever, at least it matches the dresses straps!  This dress only cost me around $12 and it came with the dainty little belt that I tied above my baby bump.  I really love mid thigh length dresses and think that they are the most flattering for my height and leg shape.  They cover the largest part of my legs without covering up everything and making my legs look super short.
You can get this cute mamma bear necklace or other customized jewelry from CY Design Studio!  You can also get 10% off of your order with the code 'JESSICA10'
I can't find this exact dress anywhere or any website for the brand "Hint of Blush" but below I have linked some safe off-the-shoulder dresses that I would feel comfortable wearing with a bra and be able to camouflage the bra straps a bit!