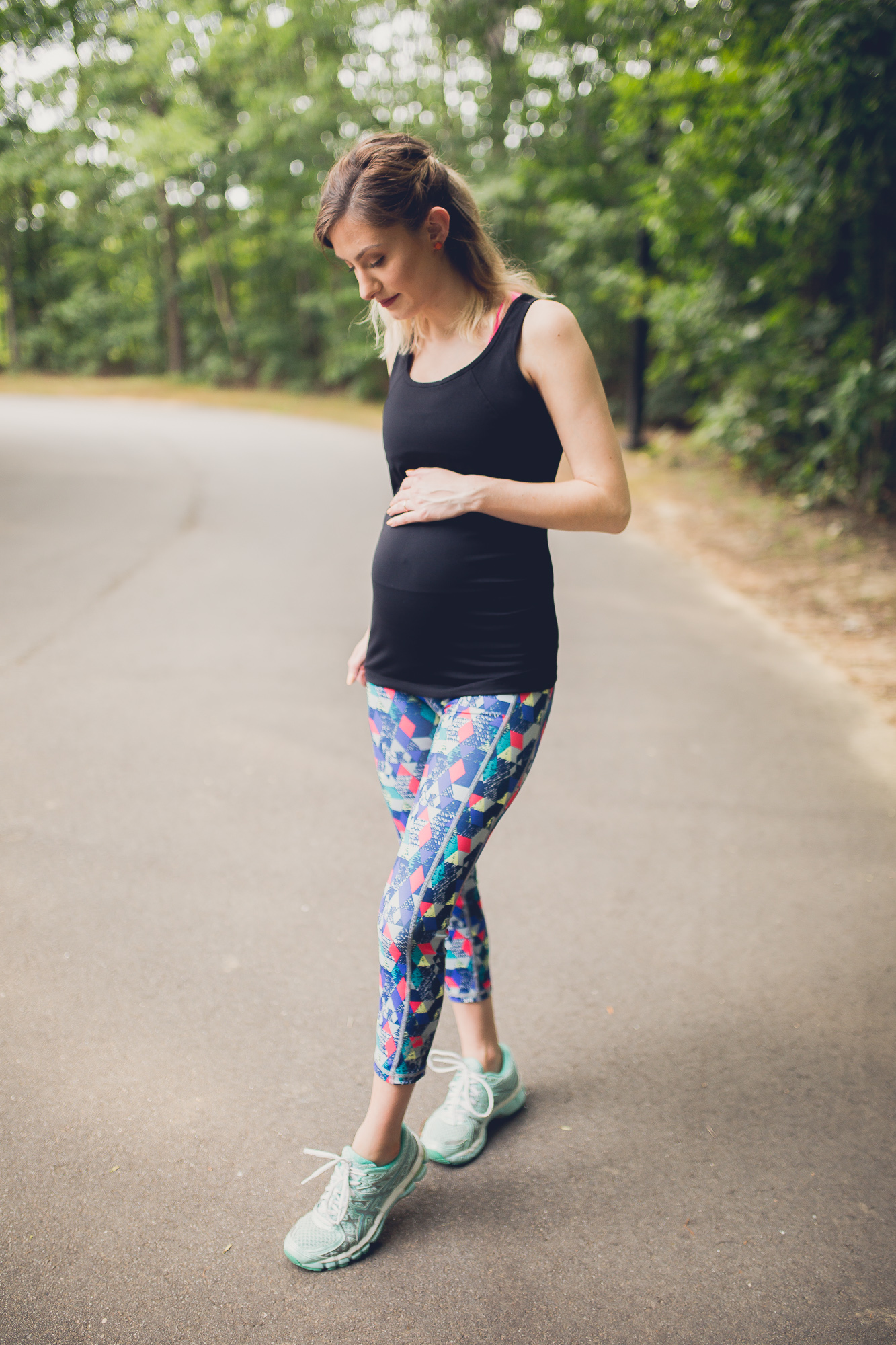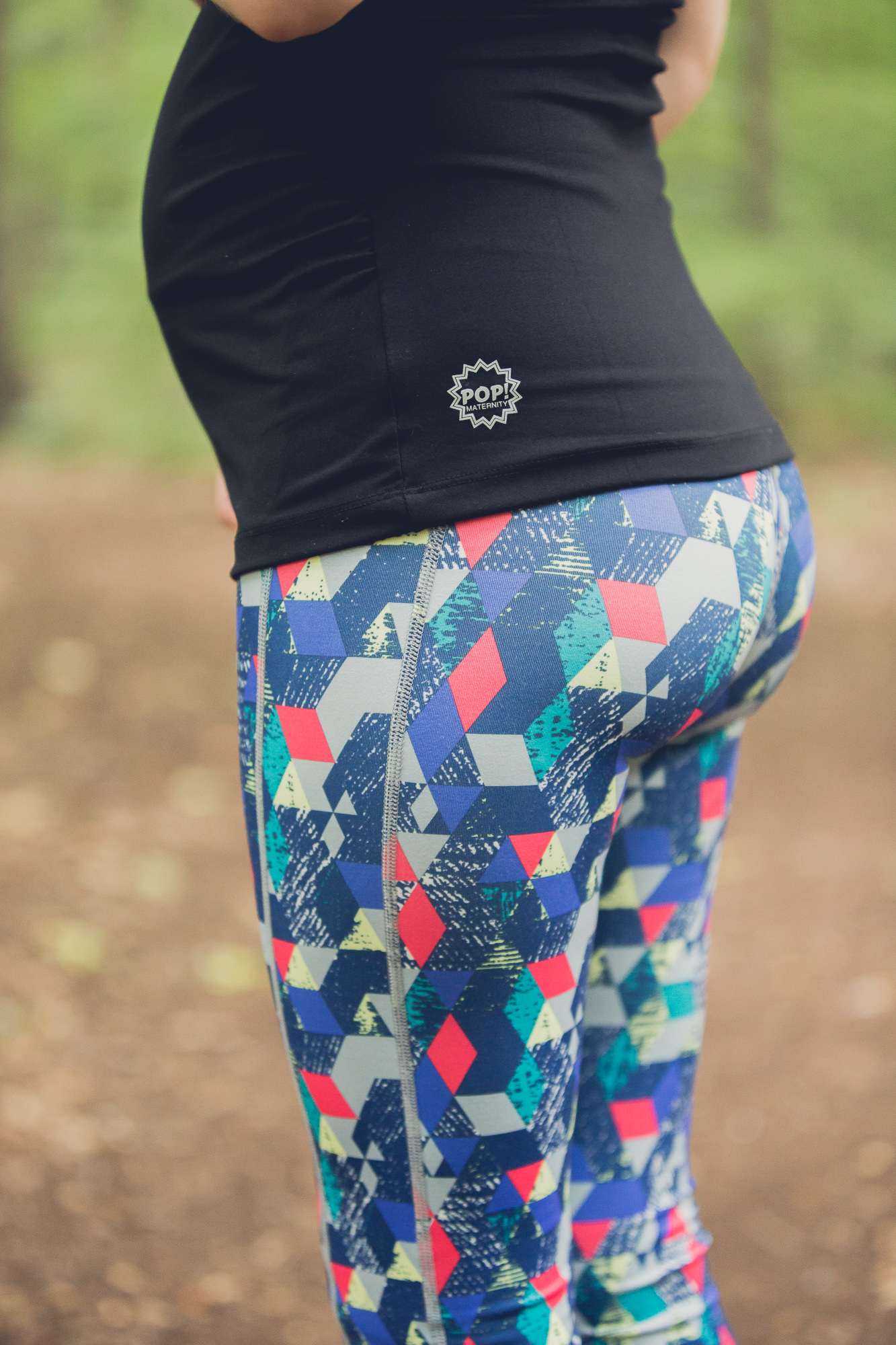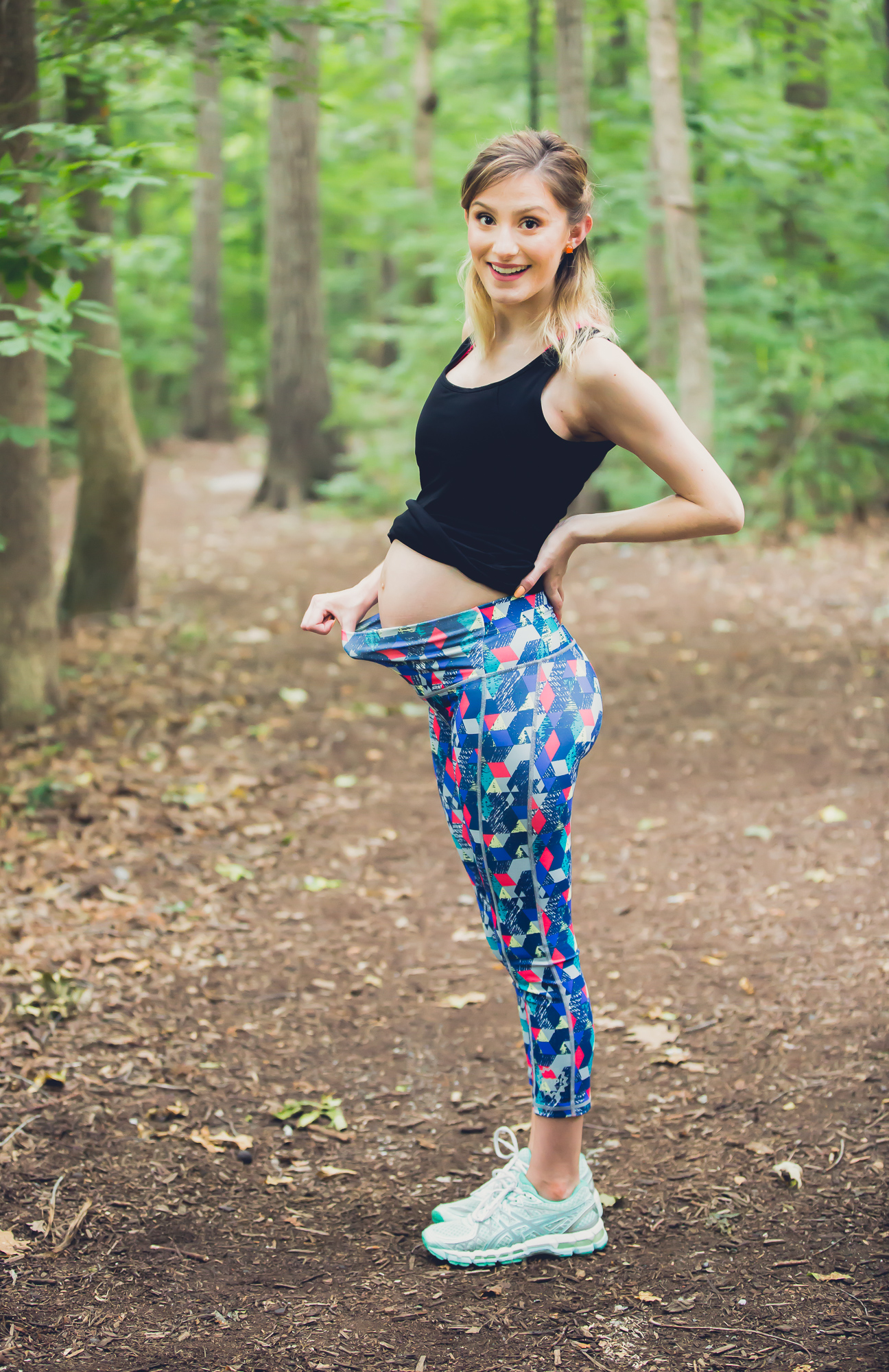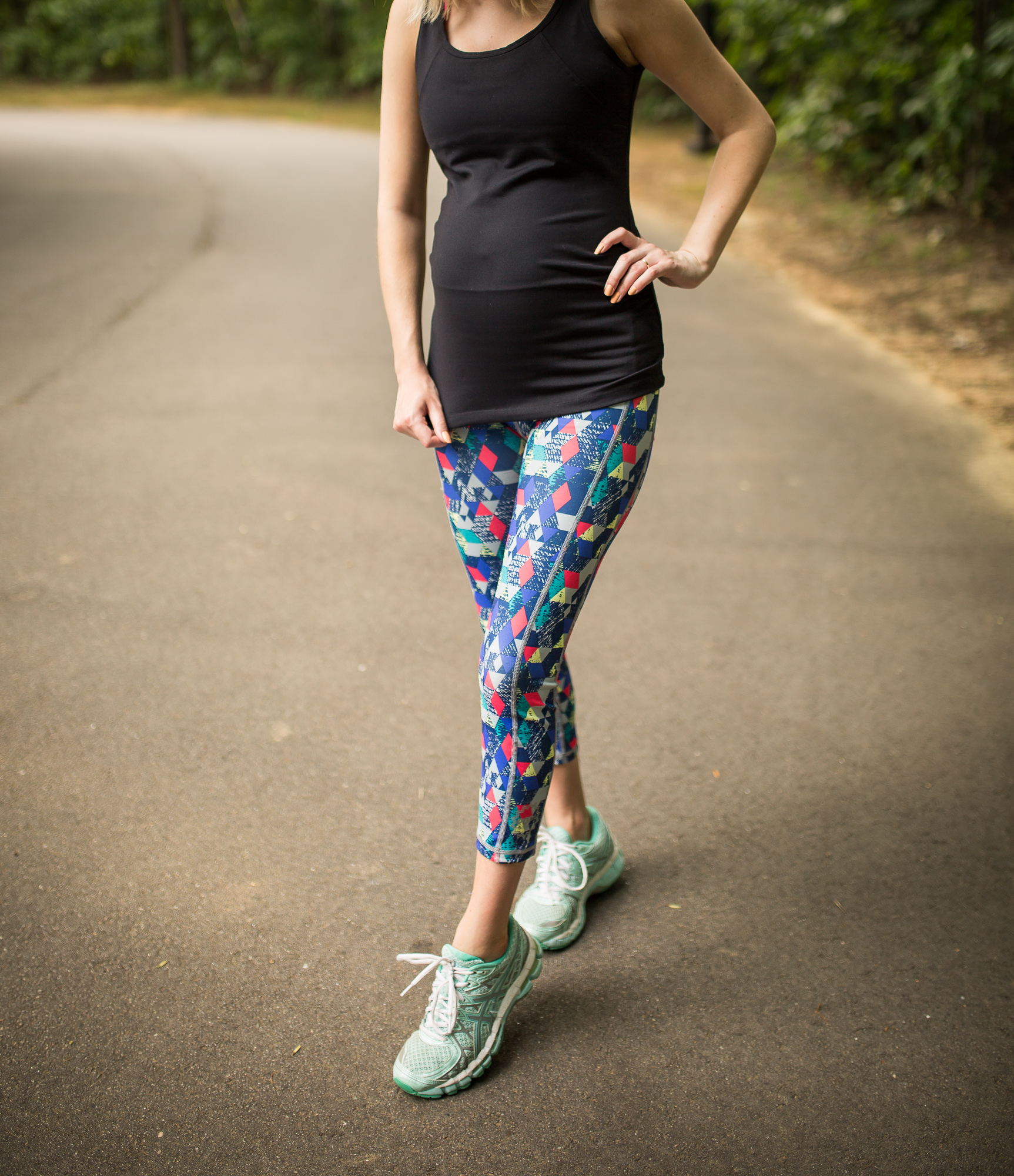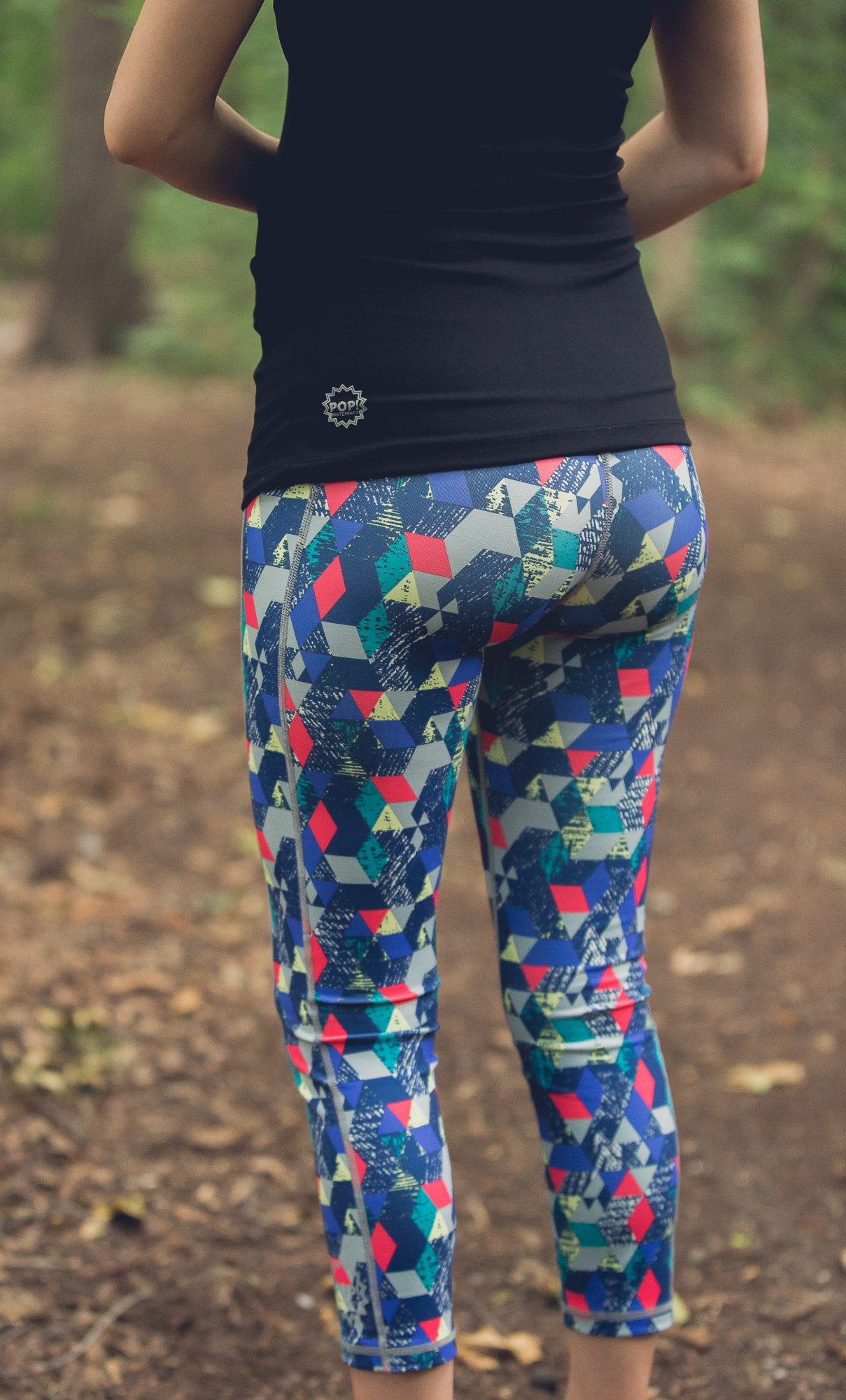 Hey guys, sorry for all the butt shots in this post, I just really wanted to show off these adorable yoga pants!  This outfit was sent to me by POP! Maternity which is a new maternity activewear brand in Australia, and I am obsessed!
Today started out a bit rough and uncomfortable due to the fact that I wake up around 3-4 a.m. every morning and have a difficult time going back to sleep.  Well today I don't go back to sleep until 8 a.m. and finally woke up at 11 so my morning was very slow and I felt super blah…
I was behind on some blog posts and videos and just wanted to wear something comfortable and be presentable so that I could run to La Farm and get some food before starting work for the day.  I put on this workout outfit which is so comfortable but looks cute at the same time and even though I stumbled into La Farm pregnant, hangry, and messy haired I was immediately complimented on my super cool yoga pants.  Cute workout gear is such a great way to be comfortable and still look nice and feel good about yourself and it is one of POP! Maternity's goals to make that possible for us pregnant ladies.  Let's face it, pregnancy is uncomfortable and I don't know about you but I feel like a busted can of biscuits, so I'm very grateful for businesses and people who understand that and strive to help us all feel our best.
 I'm wearing the Geometric Capri Tights and seriously, could this pattern be any cooler?!  I don't think so. These capris are the most comfortable yoga pants that I own and I love how fun they are (and I was told that they make the backdoor look nice ;)).  The stretch of these are amazing as you can see with how big my belly has gotten, and I could also stretch the waist band out even more to accommodate my belly as it grows.  My favorite thing about these capris though is that they don't seem to lose their shape.  Even after wearing them all day, moving around, and pulling on the waist for the picture, it snapped right back into shape and fit comfortably without getting stretched out like most clothing does.  The waist band provides a lot of belly support and I think they will also be helpful in supporting my stomach postpartum. Since the yoga pants were so vibrant and fun, I kept the top simple by wearing a POP! Maternity singlet in black.  This top really gave my belly (and my boobs) a lot of support.  It has a built in sports bra and insertable pads that fit so comfortably.  I still opted to wear a sports bra with it because I have some insecurities about my girls, but in all honesty I would have been find just using the top with its built in bra.
You can use my discount code 'linnstyle15' for 15% off of your purchase!
They ship world wide and are offering free shipping on orders over $100!
You can follow them on Instagram @popmaternity