Even though I have been consistently blogging for almost one year now, I realized that I never really had a post that introduced myself at all!  My about page has some basic information but I thought I would do a "Facts About Me" post just to actually introduce myself (after almost a year) of writing on Linn Style.  I have no idea what number to use as my facts guide but I could only come up with 15 so we'll go with that 😉 If you're new here, my name is Jessica and I'm so glad you stumbled across my blog!  I hope you enjoy and stick around <3
1. I'm from West Virginia.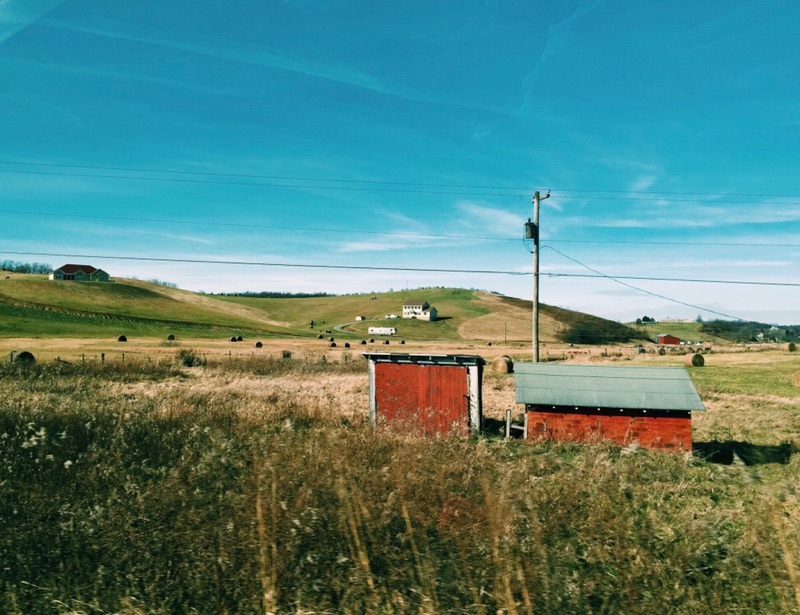 2. I was a dental assistant for about a year. Dentists are not very nice people to work for and I was tired of being called stupid everyday, so I quit that ish!  I have to say though, wearing scrubs everyday is very comfortable (especially the Grey's Anatomy brand).
3.  I graduated high school with higher honors and a 3.7-3.8 GPA, even though I quit going to school my entire last semester.  I still don't know how I pulled that off…
4. The husband and I met on Facebook (kinda). Our families knew each other and his mom told him about me.  I guess my profile picture was cute enough since he added me and we got married 1.5 years later.
5.  I had a fashion blog called Unrestricted Chic for a little while, but some "friends" and family were not so nice to me about it and I let it get to me.  Last October I decided, eff that! and started Linn Style.
6.  My all time favorite movie is The Mummy but only the 1st and 2nd ones (the third one is kinda lame and the latest one looks freaky af).  I have loved those movies from the time I was a kid and they are what sparked my interest in archaeology which eventually led me to explore anthropology (which I LOVE).
7.  I'm an anthropology major.  It's okay if you don't know what it is, most people don't (and even people who do know what it is have a hard time explaining it).  In summary it's basically the study of literally everything about humans across time and space.  Which is a lot and that's why there are multiple subfields.  The field I'm most interested in is primatology which is why I started Grape Apes.
8. I have two cats, Kendall and Primrose.  I got Kendall at the Wake County Animal Shelter and I got Primrose from a veterinarian office that my sister worked at.  Someone brought her in to have her put down because they didn't want her… She's a pain in the ass scratching every piece of furniture, and peeing and throwing up on everything. But she's sweet…
9.  I used to be pretty good at drawing in high school.  Teachers hung my work up, asked me to do special projects, and my friends had me do any drawings they had to do for classes.  I kinda suck now since I don't do it anymore, but I wasn't bad at one point.
10.  I was in the Air Force JROTC in high school.  People were not very nice to us on uniform day.
11. I went through a phase where I wanted to look goth (I think we all did at one point), but my mom wouldn't let me shop at Hot Topic 🙁
12. My favorite books are The Girl on The Train and The Lunar Chronicles.
13.  My favorite season is Fall (#basic) because I love how comfortable the weather is, the clothing, the food (pumpkin everything), and the activities.
14. My favorite Starbucks drink is the chestnut praline latte with coconut milk.  I can not wait until the holiday drinks come out this year.  I got one of those lattes almost everyday last winter. Judge me.
15.  I used to work at Subway and am surprised that I never got fired.  I wasn't afraid to give some sass back to customers who thought it was reasonable to be mean all because of a sandwich.  It was especially awful because it was a Wal-Mart Subway and the people that worked at that particular store were not nice at all (especially the night time stockers)!
I hope I didn't bore you all too much, and if you made through the entire post, congratulations!  Share a an interesting (or not so interesting, considering none of mine are at all interesting lol) fact about yourself in the comments!
P.S. Don't forget to sign up for my newsletter to know when there's a new post on Linn Style and also follow me on Instagram <3
Recent Posts: