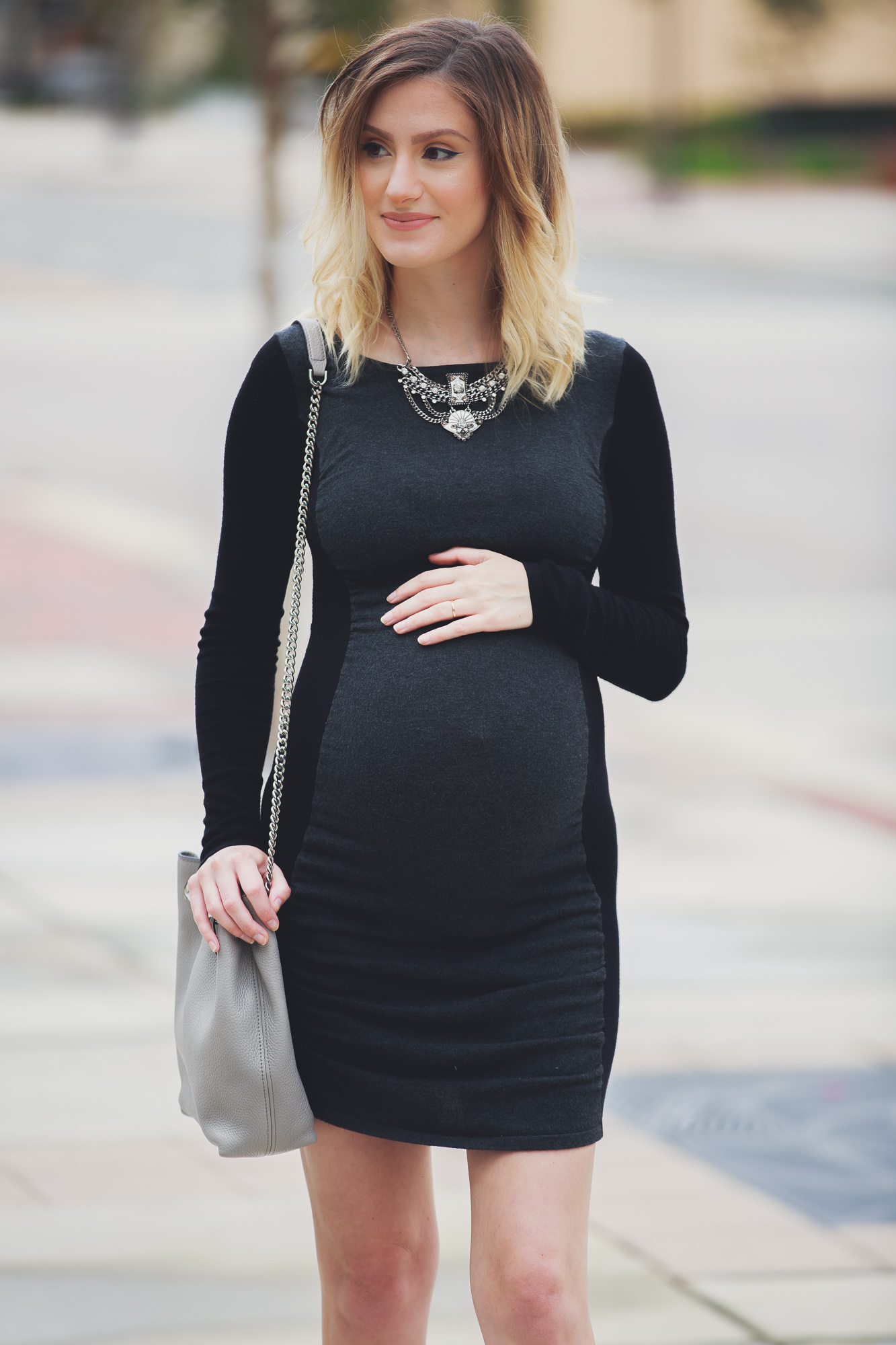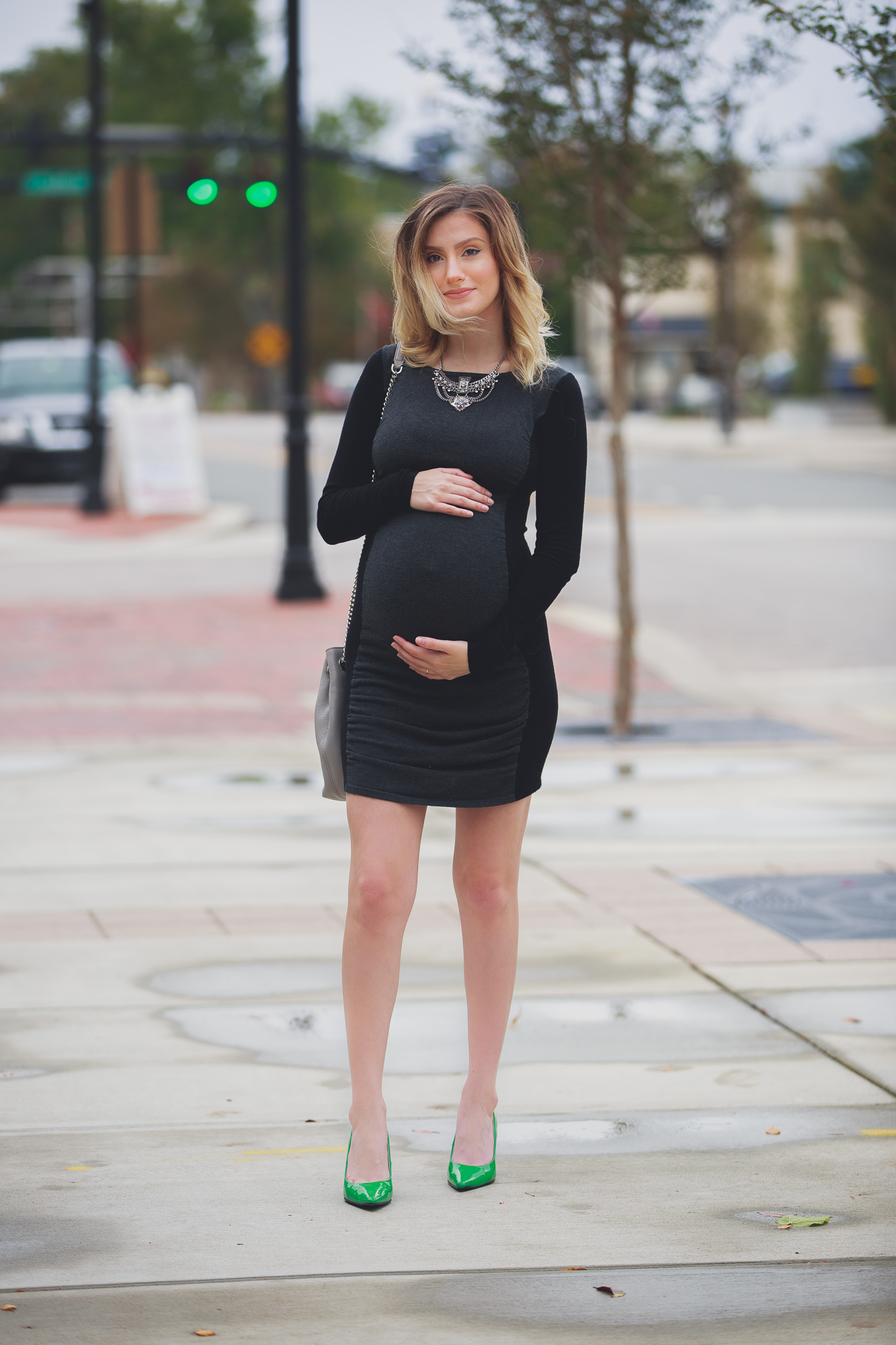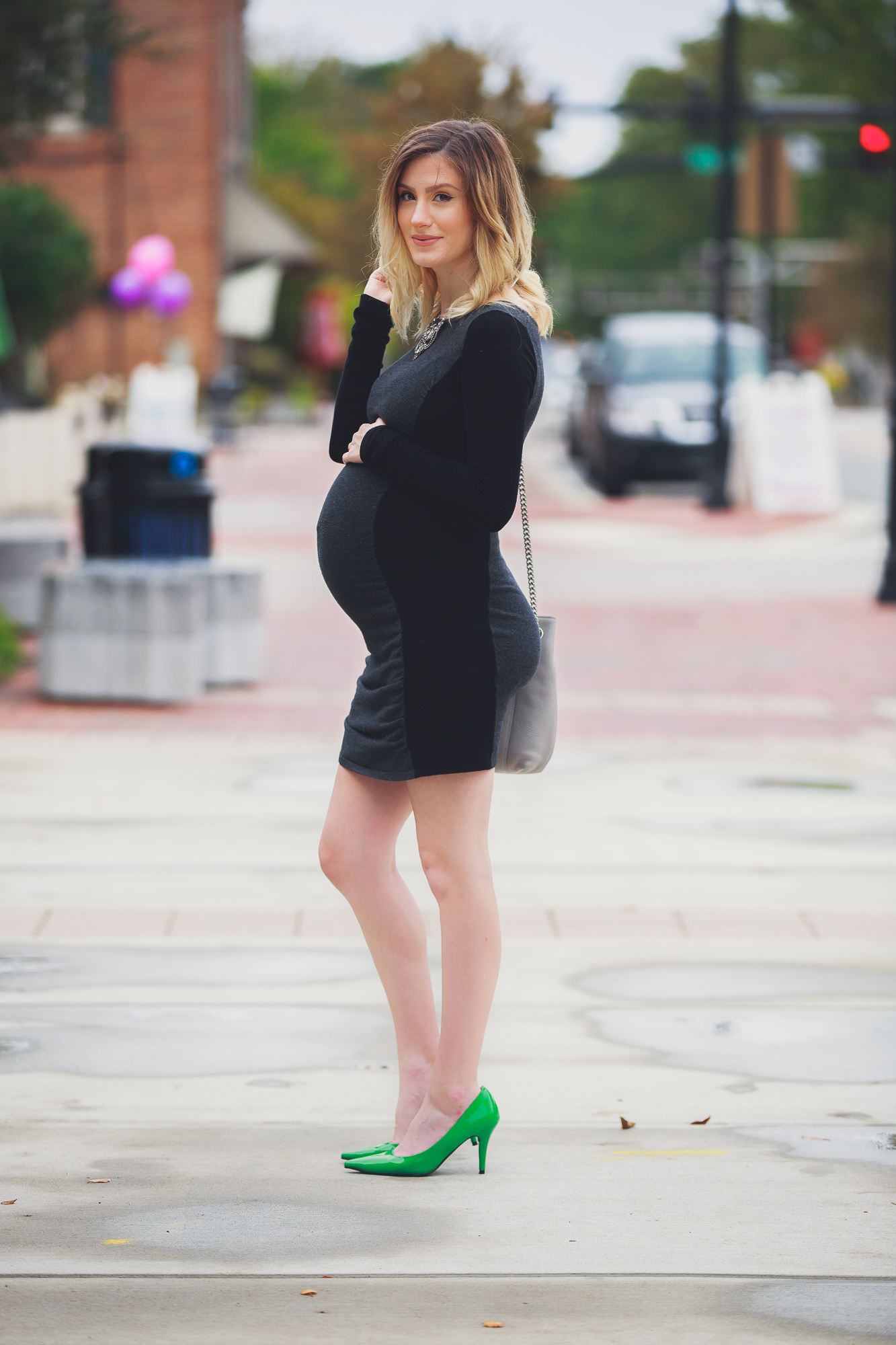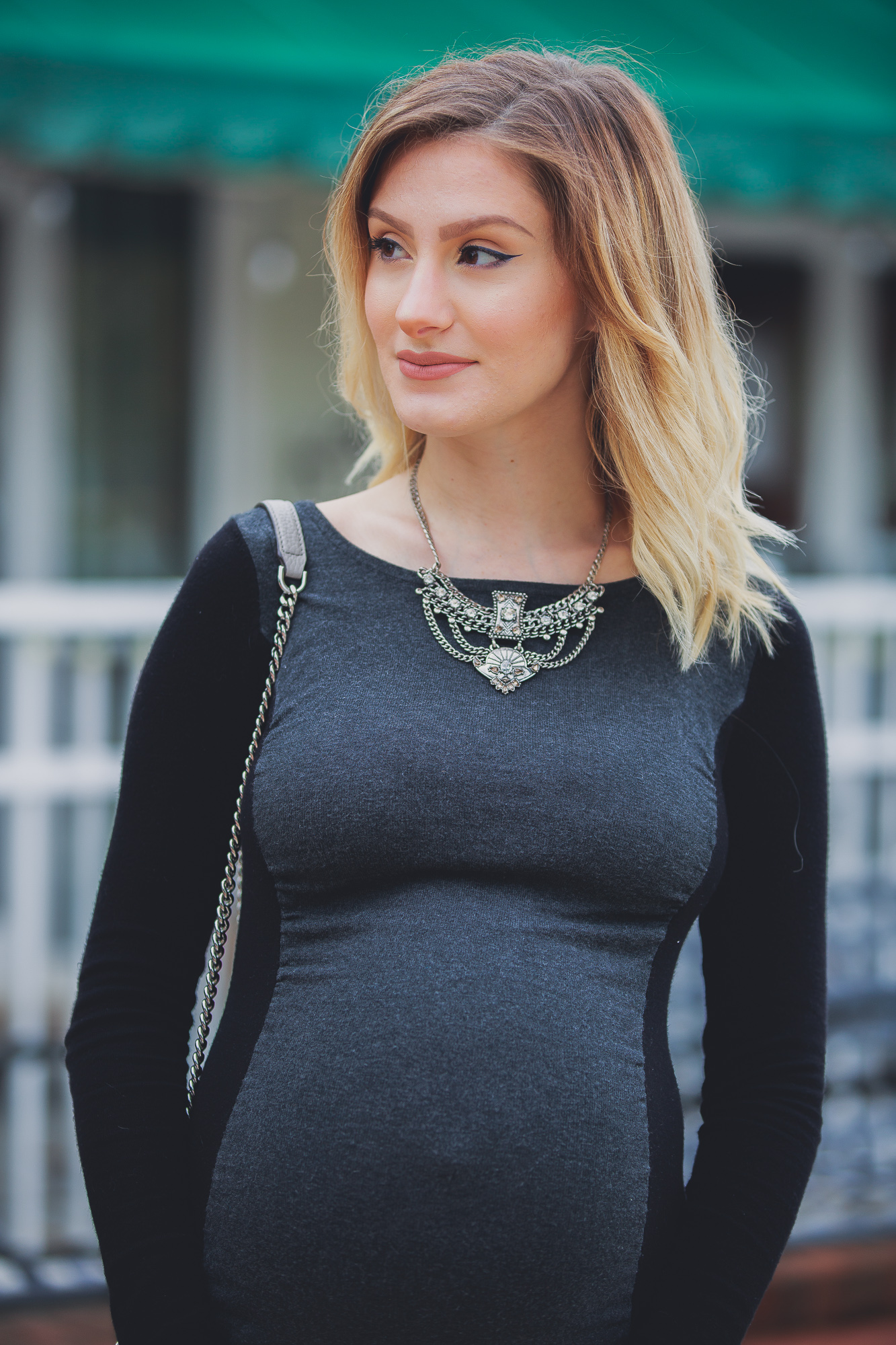 It has been forever since I have worn anything form fitting!  I know some women feel really beautiful when they are pregnant, but I personally don't.  Of course I'm glad that I'm having a baby it's just that I have always hated the third trimester!  Especially these last couple of weeks when everything hurts so bad and I have never been so tired in my life!  I also feel really ginormous.  I surprisingly felt good in this outfit and though it was really flattering on a pregnant belly even though it is not a maternity dress.  (I also thought it made my butt look kinda nice too ;)).  Designers really need to get on making fashionable clothes for pregnant women so that we don't have to keep cramming ourselves into non-maternity outfits in an effort to look good!
Even though this dress isn't a maternity dress it has some of the ruching that most maternity tops and dresses have which helped keep it from being too short on me with the belly.  I love how simple it is and I am a sucker for all things black, white, and gray.  But sometimes too many neutral colors can really wash us out and make our whole look seem really bland so here are some tips on how to accessorize a simple outfit to make it pop!
I hope that you all enjoyed this post and found it helpful in some way!  If you have any other tips on how to spice up an outfit, leave them in the comments!
Don't forget to subscribe to my mailing list (I promise it's not spammy) you'll just get a quick little email whenever I put a new blog post up <3
Also, go follow me on Instagram! @linnstyleblog