Tips for dressing the postpartum body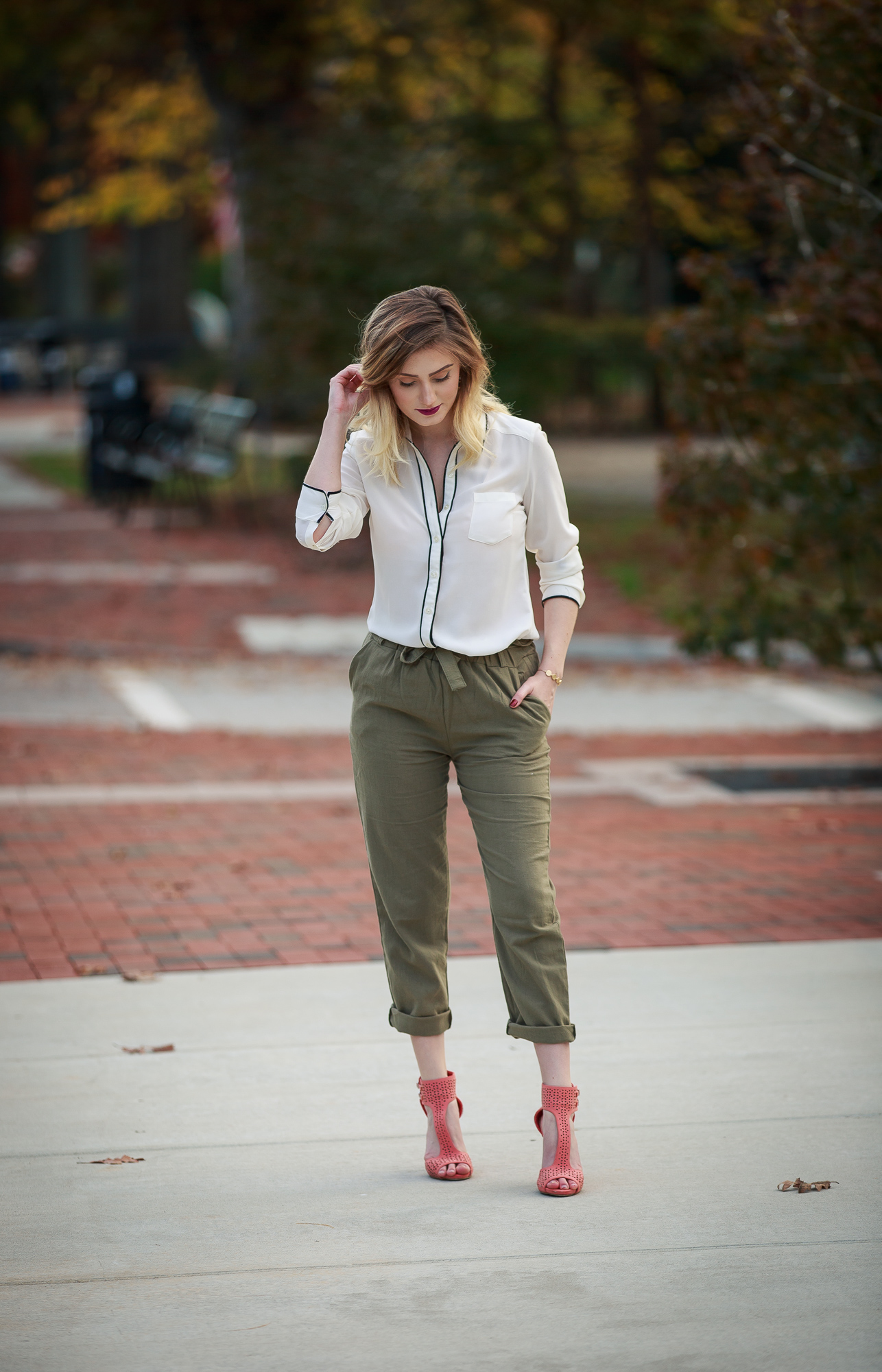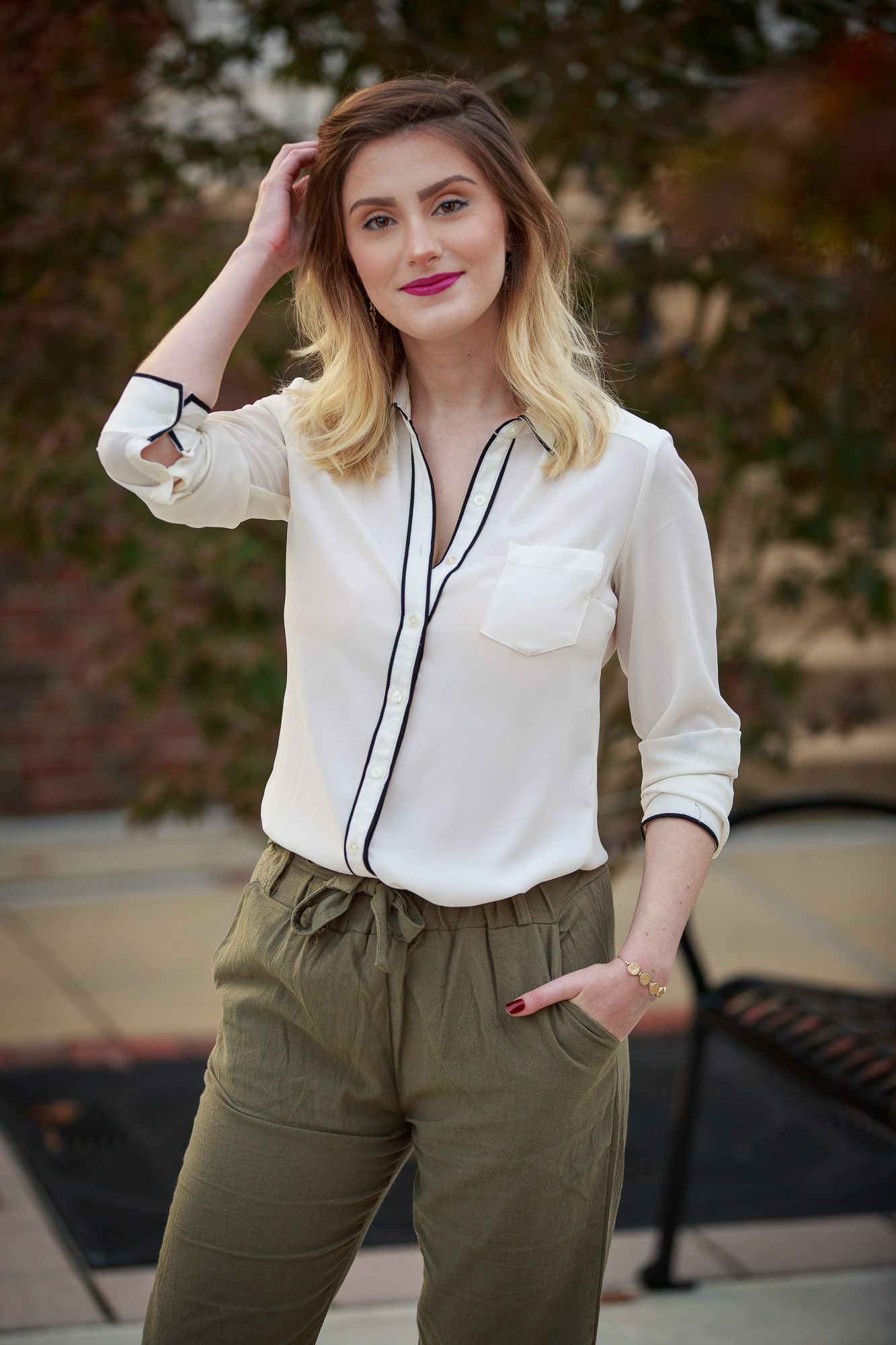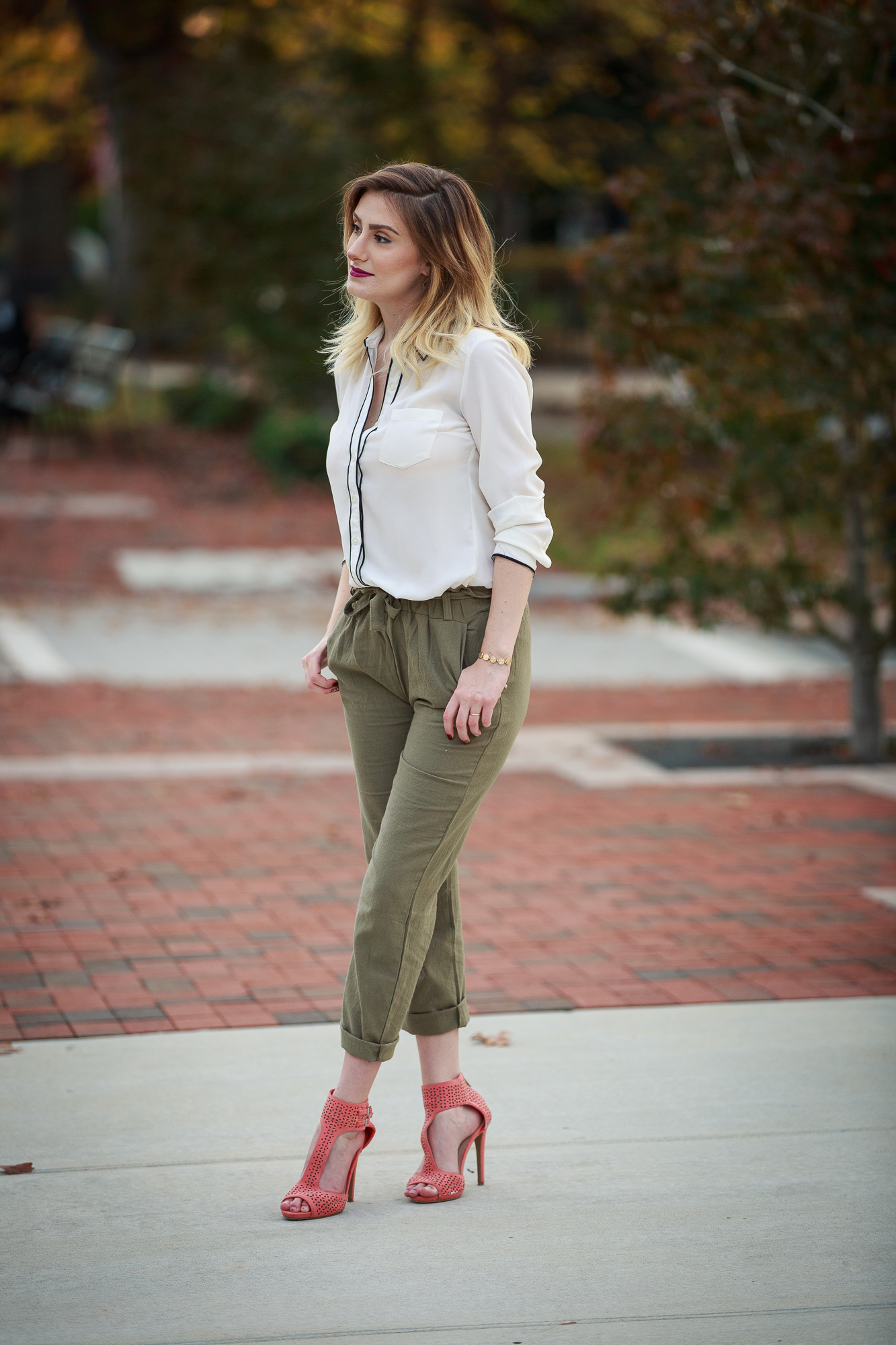 1.HIGH-WAISTED! and preferably either stiff thick fabric like denim or belted to hold everything in!
2. Nursing Pads-  Milk stains on your favorite top is not cute or fun.  I have been using these nursing pads that are organic and only about $6 for 3 pairs.
3. Good Nursing bras- My boobs have doubled (maybe even tripled) their pre pregnancy size so it is difficult for me to find anything comfortable that fits well.  The best I have found so far are the nursing bras from Target.  I wear the Women's Nursing Unlined Bra during the day and the Medela seamless bra at night.
4. Leggings-  Super comfy, easy, and you can wear them as you lose weight until you're in your old jeans again!  I just bought these velvet leggings from Target and LOVE them!
5. Loose Tops–  To stay comfy and keep the belly hidden.
Aaaahhhh it's a relief to not be pregnant anymore!  I still have weight to lose, but right now I am just enjoying not having a massive belly and being able to wear pants again (even though the pants I wear are a little bigger than I used to wear).  I'm hoping to be my post pregnancy size by New Years but we will see.  I have been eating healthier, have had to cut dairy out of my diet again since I think it upsets Catalina's stomach, and breast feeding burns a lot of calories (baby girl eats like a horse)!  So hopefully I can get the extra weight off pretty quickly.
I ordered these pants from Shein while I was still pregnant and just now decided to try them on about a week after having Catalina.  They're a bit tighter than I expected but at least they fit! While I'm happy with the progress my stomach is making (it's mostly flat but my whole midsection is so squishy), wearing high-waisted pants with a belt like this postpartum is a great way to make your waist look more defined and keep any soft areas of your stomach hidden.  I kept the outfit simple with a portofino I bought at Express forever ago and tucked it in to add a bit of shape.  I personally like how this shirt looked on me when I had smaller breasts, and as you can see they have basically doubled in size! I'm still getting used to them #newboobswhodis
I added just a small pop of color with some coral heels.