I don't know about you but I am so excited for the holiday season this year!  I'm equally as excited about Basic Invite's elegant Christmas party invitations!  I've always wanted to have a big holiday party at my house but either A. Didn't have a house or B. My family lived with us for a year so things were already crowded (and there wasn't a way to get the kids out of the house for a party ;)).
One of my favorite unique features of Basic Invite is that you can order customized samples to see exactly what they will look and feel like before committing to a final order.  This is something that is very important to me (and probably many of you).  Before I purchase anything online I want to know exactly what I'm getting and Basic Invite allows you to do that!  I made a few custom samples of my favorite Christmas and New Years Invitations and I was immensely impressed.  They are even prettier in person and the prices are amazing! (And you can get your holiday purchase for 30% off with the code 'holi30')!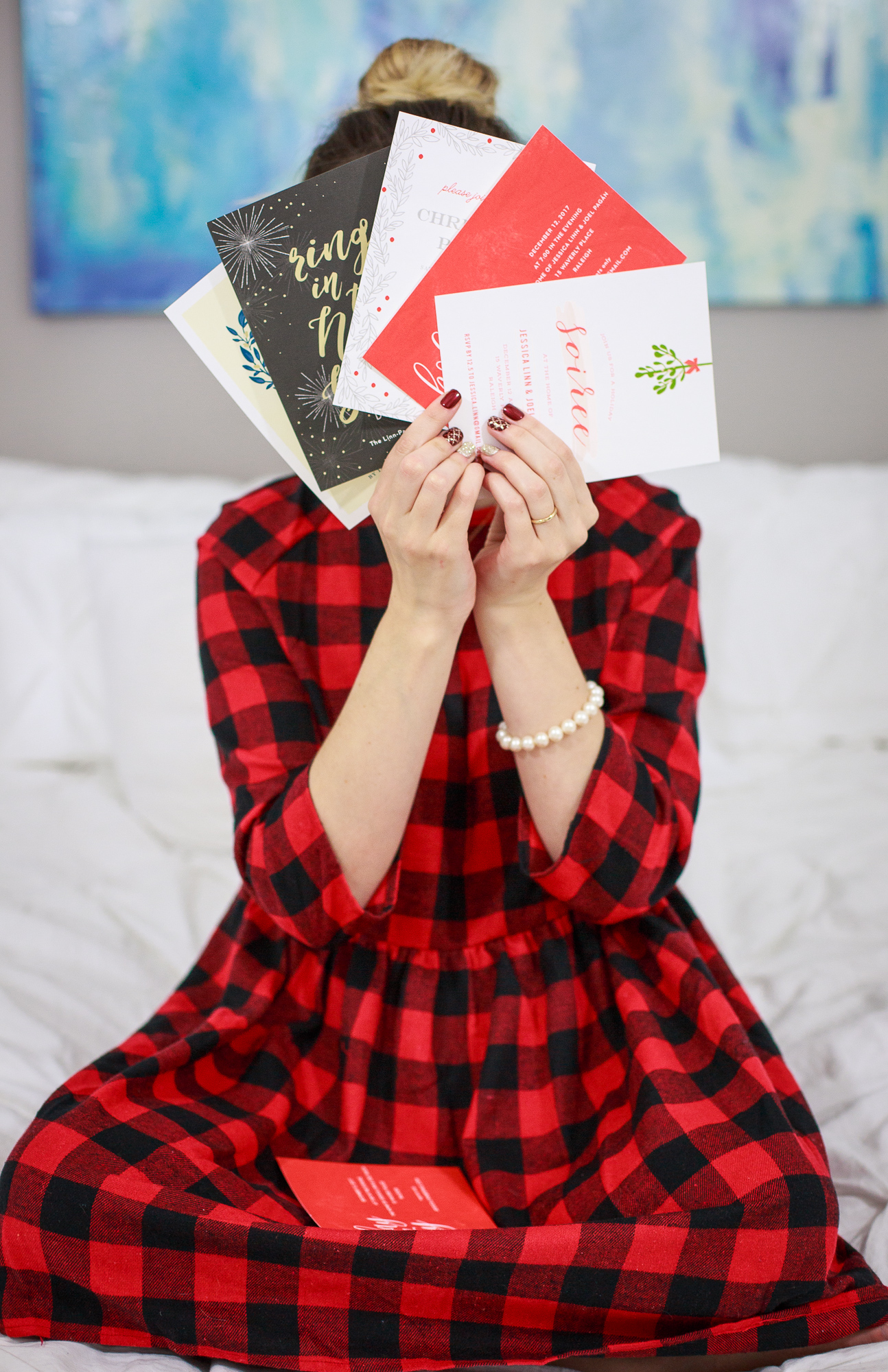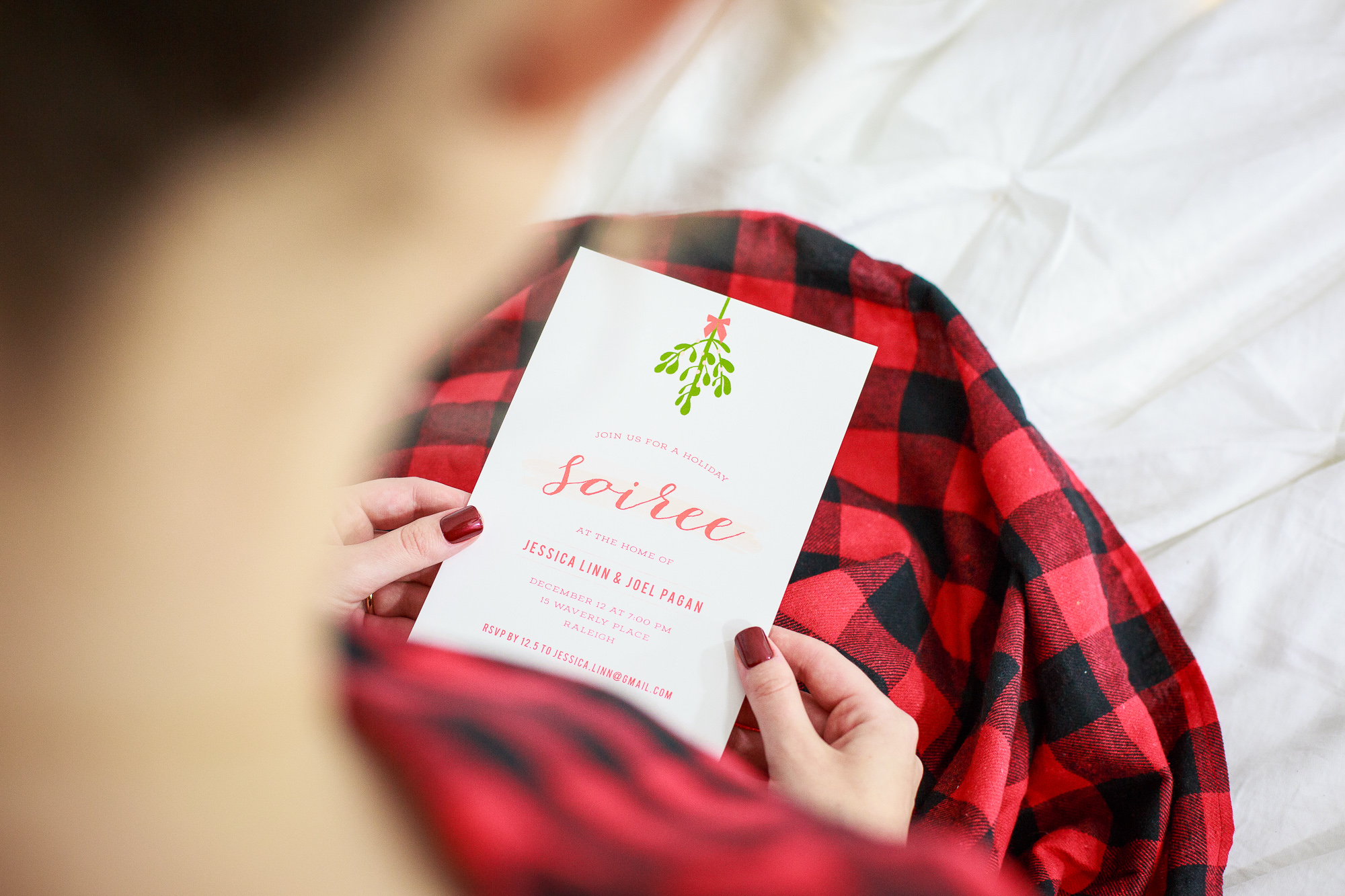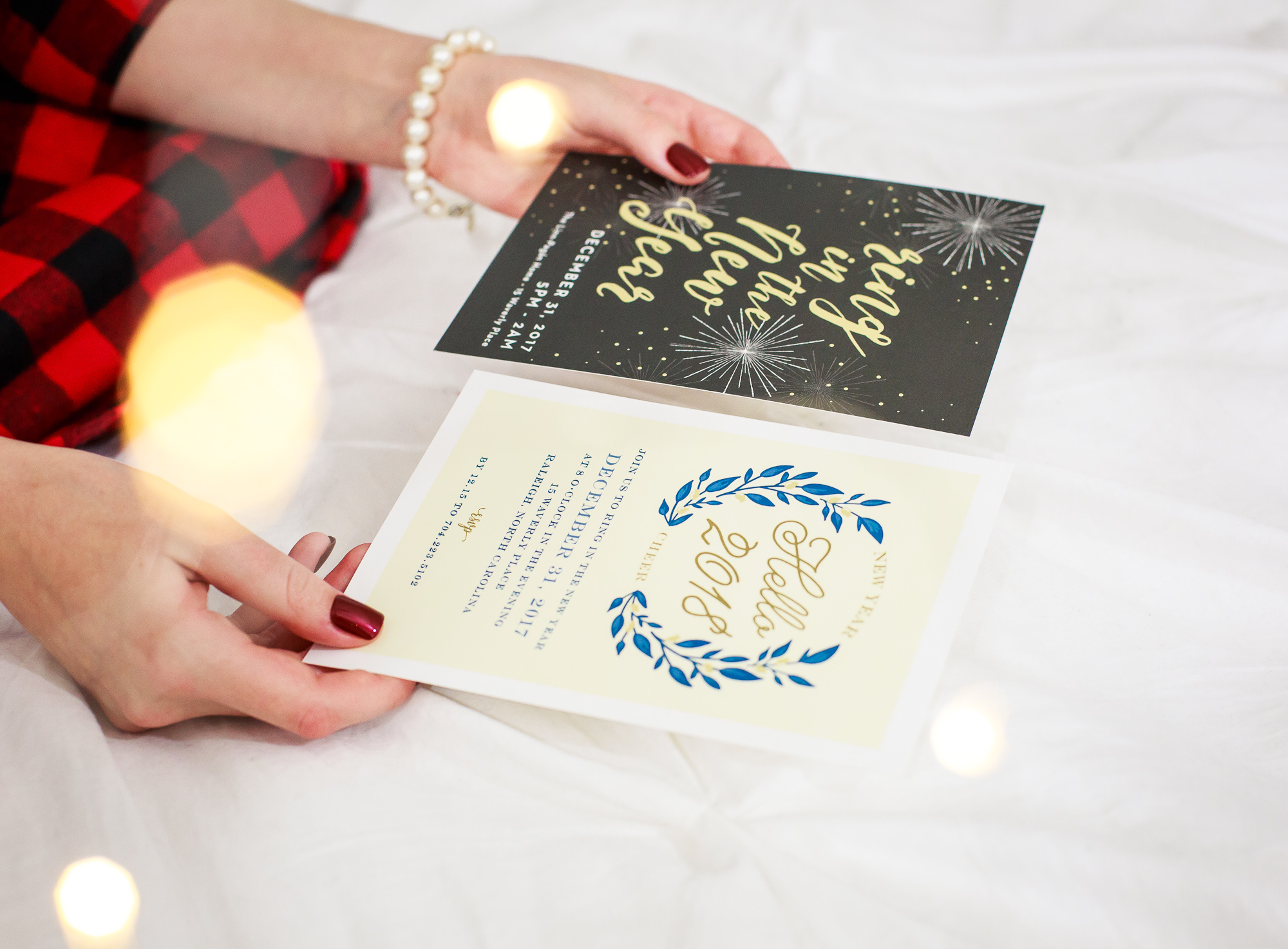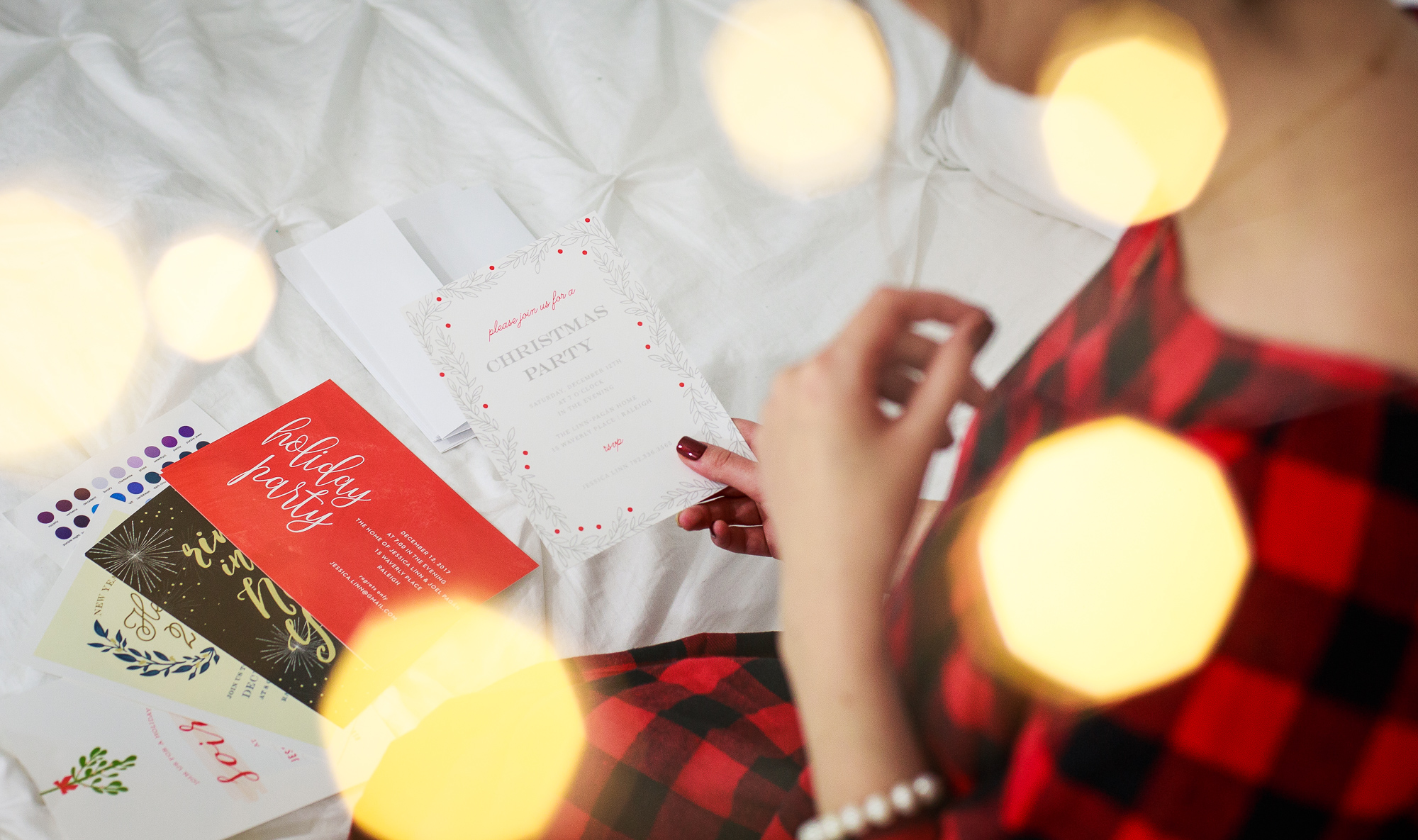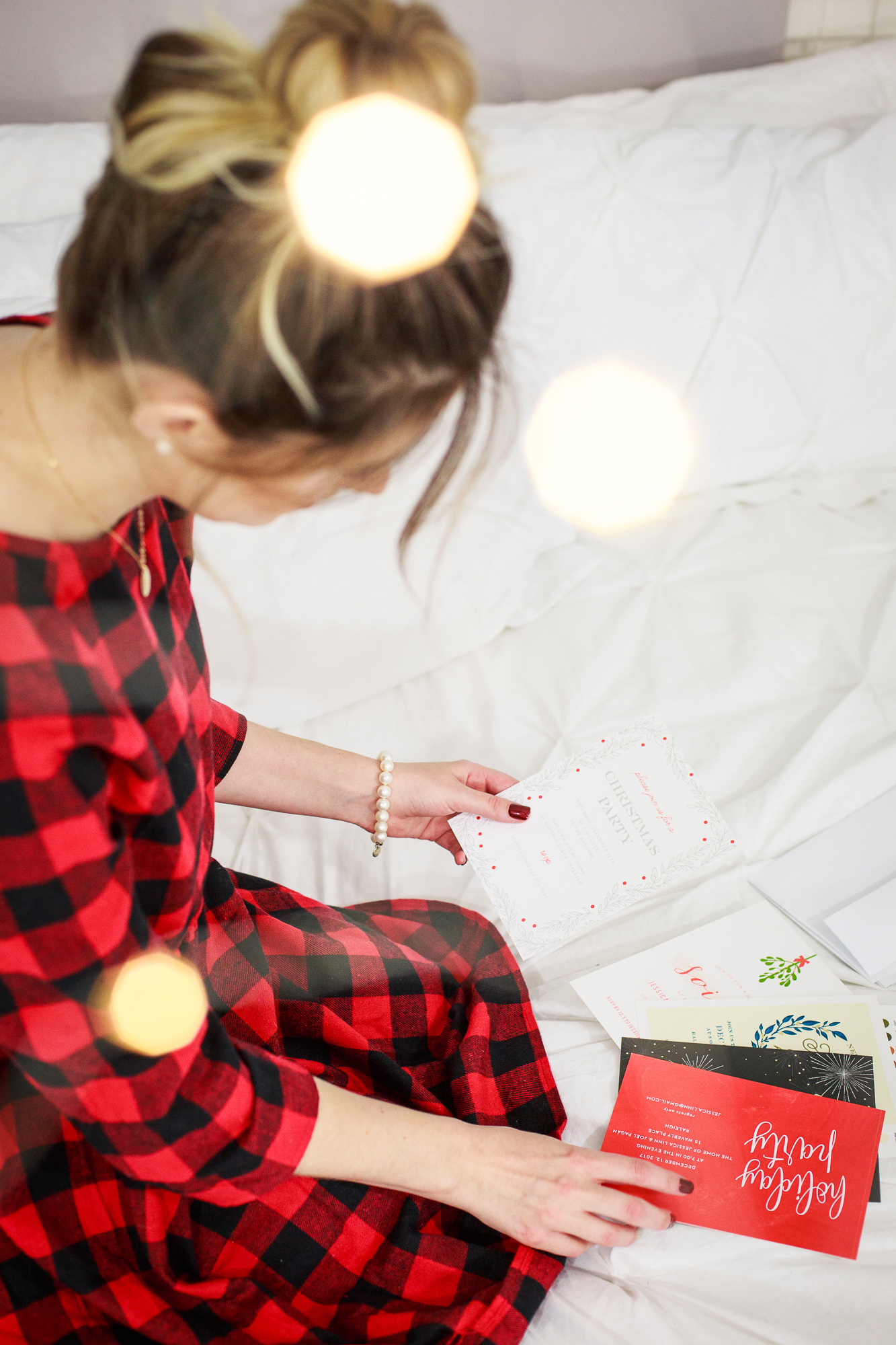 Basic Invite has literally just about any color option you can imagine (over 180) as well as over 250 different holiday card designs!  And you can change the color of any thing on the card (back ground, lettering, embellishments, etc.)  which gives so much more freedom and endless opportunities to make your holiday party invitations perfect for your party and theme than any other online stationary company!  They also have more than 40 different colored envelopes that you can choose which I think is extra fun and will really make your invitation stand out in your friend's and family's mail boxes!
Did that they also have foil holiday cards that you can get in silver, gold, and my personal favorite, rose gold?!
One of my least favorite parts about sending out cards and invitations is having to ask everyone for their address!  I'm a pretty shy person so contacting people (even people I know) can be difficult for me.  Blogging has forced me to be better about that but it's still a work in progress.  Basic Invite has an address capturing service so that all you have to do is share a link on your social media and ask people to click it and share their address.  Their addresses are then stored in one place and you just select it during your customization process (P.S. recipient address printing is FREE)!  This is a really great feature to use for company holiday party invitations to keep track of so many people, (or if you're just socially inept like me).
Basic Invite doesn't just offer stunning invitations and stationary, but also photo Christmas cards!  below are just a few of my favorite examples!
Don't forget that you can currently get 30% off of your Basic Invite holiday purchase with the code 'holi30'
Instagram: @basicinvite  Pinterest: Basic Invite  Twitter: @basicinvite
P.S. Outfit deets below!