I know it's only January but I'm already looking at Spring trends this year!  I love looking at pictures from the next seasons runway shows and observing the trends, and then seeing those trends trickle down into every store and fashion bloggers' pictures.  I'm glad that many trends from fall are carrying over into the spring such as fringe, denim, and floral prints.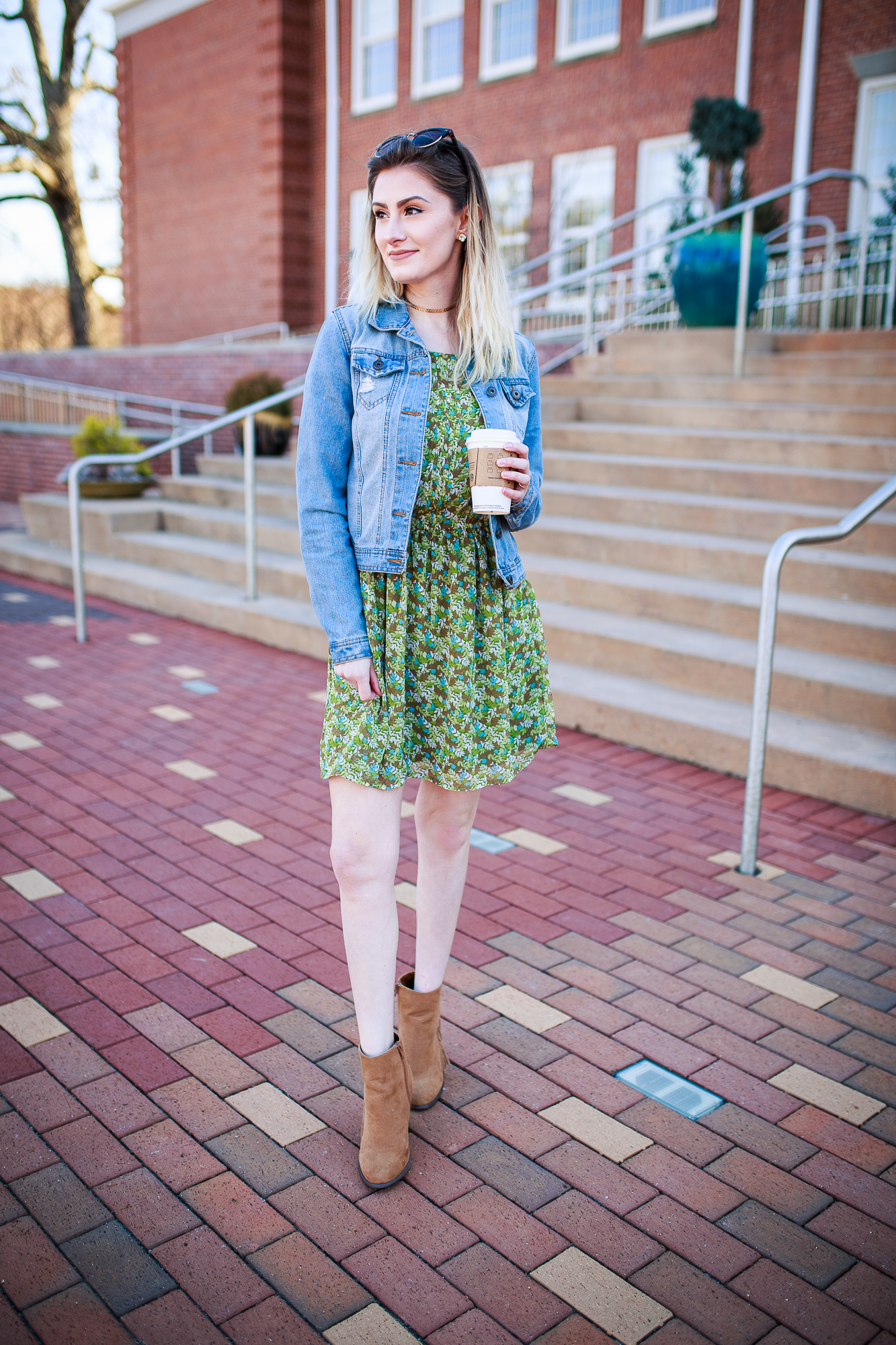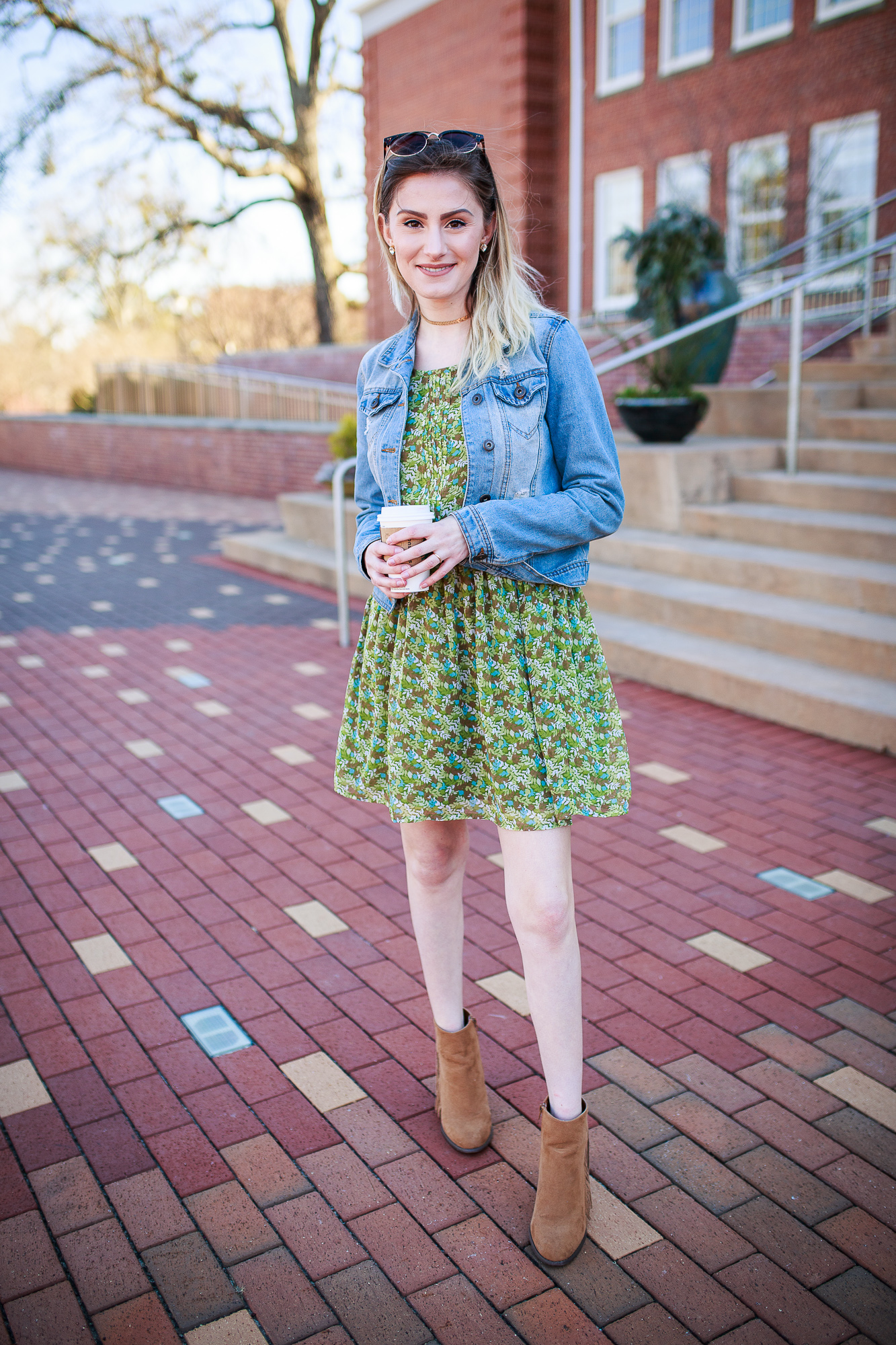 I got my dress while I was still pregnant but it didn't fit until now.  I love the earthy tones and leafy floral pattern it has and think it is super pretty buuuut…  I'm not a fan of its elastic cinched waist since I don't think it's flattering on my body so I layered it with this denim jacket.  This jacket was only $15 at Ross and it has the nice worn feeling so it's not too stiff!
I finished it off with my fringe booties from Forever21 that I've had FOREVER!  And for jewelry I wore these cute Charming Charlie earrings (great $5 Kate Spade alternatives)! and this beautiful gold choker from CY Design Studio.  I love CY Design's jewelry and wear them literally everyday!  They're also super nice and local!  Use code 'JESSICA10' for 10% off your purchase!
Don't forget to follow me on Instagram- @linnstyleblog