I am loving the trending one piece outfit this season!  Rompers and jumpsuits are such a simple way to put very little effort into you outfit choice, since there is only one piece, but it still looks like a complete and chic outfit. I purchased this cute little gray romper a couple of months ago and am loving how versatile it is.  The tone of gray goes with any other color and the shape is absolutely adorable!  The scalloped slit detail on the legs is so fun and I think it is quite flattering.  The outsides of the shorts cover the largest portion of my legs making them appear thinner.  I typically wear beaded sandals with this romper but think it would look amazing with platform sandals or sneakers. I mentioned in my jumpsuit post that one piece clothing is always too short for my torso so I made sure to size up to a medium in this romper.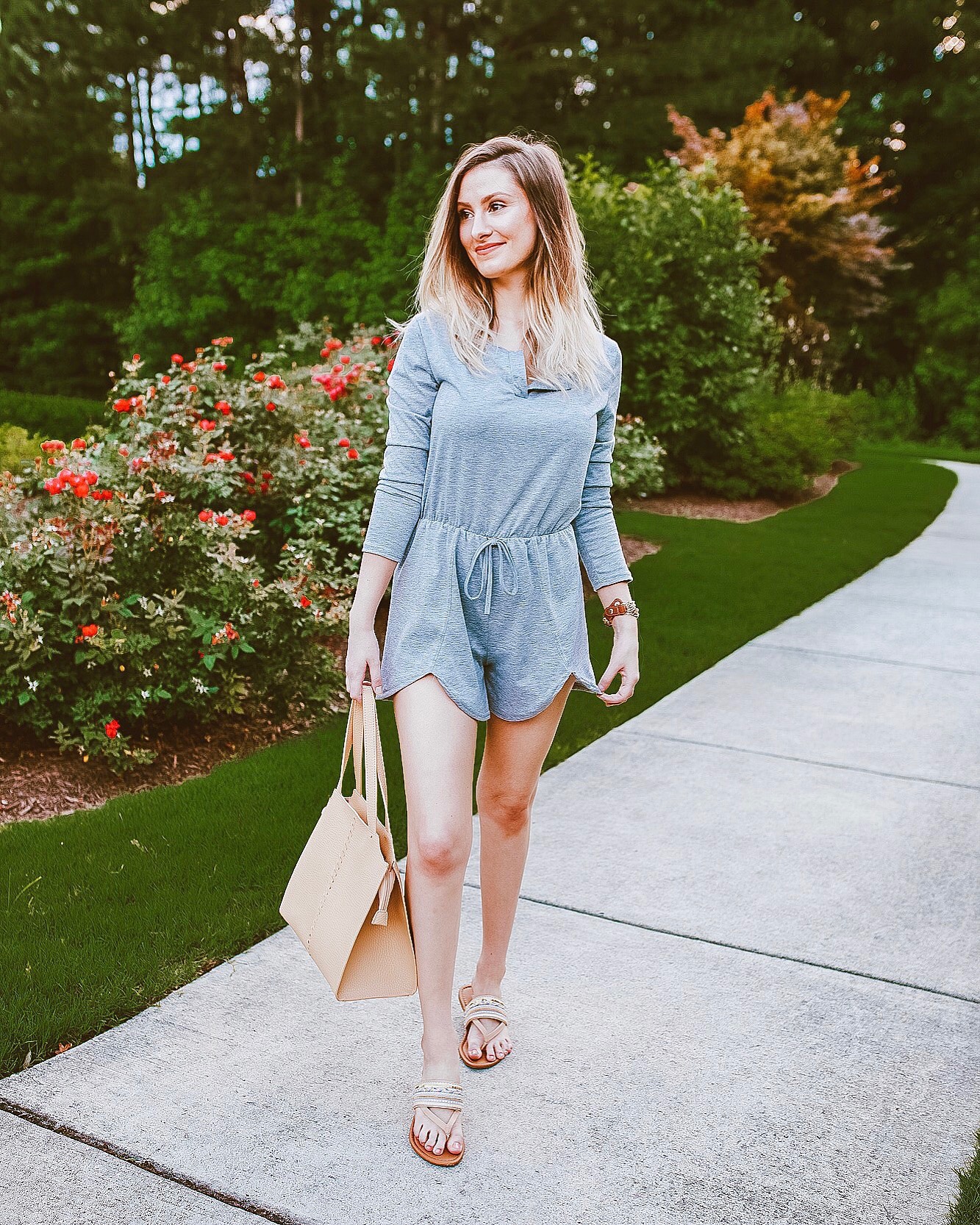 I Found this faux leather beige tote by Universal Threads on sale at Target for $15. It was on clearance and unfortunately, I can not find the link online but be sure to checkout your local Target. They may still have some available!  I purchased these adorable sandals at Ross for $15 as well. I had not shopped at Ross for about 1 year because my last few experiences there had been uncomfortable.  (If you've followed me on Instagram for a while, you may remember my rant about an employee trying to take my drink from me when I asked to use the restroom). Employees were much friendly this time around (it looked like all new people that I had never seen before). I found a lot of cute clothes for Catalina and Brayden as well!  You can't tell in these pictures, but the sandals have gold sequins, and various shimmering strips of fabric with peach and blue braiding.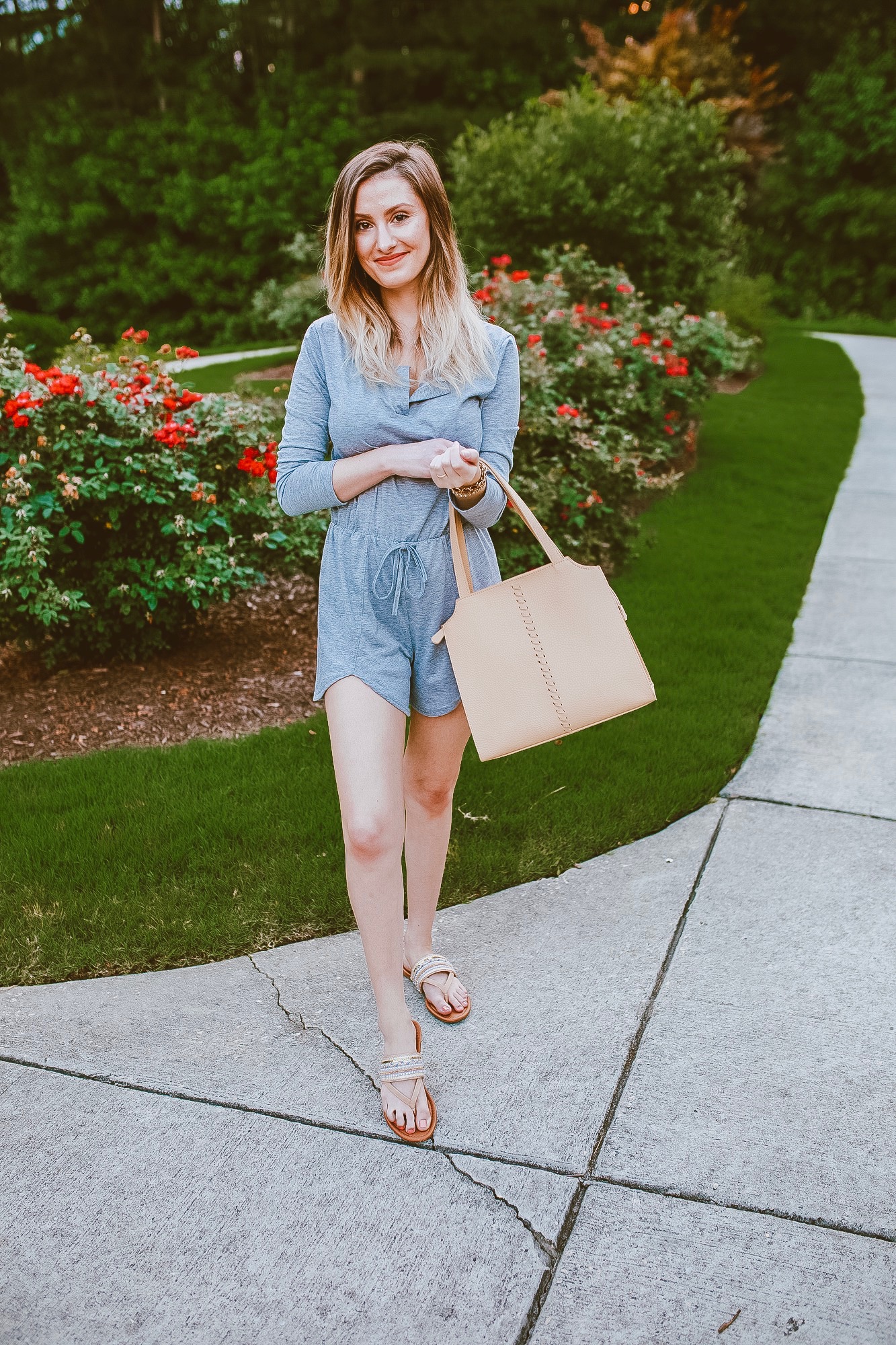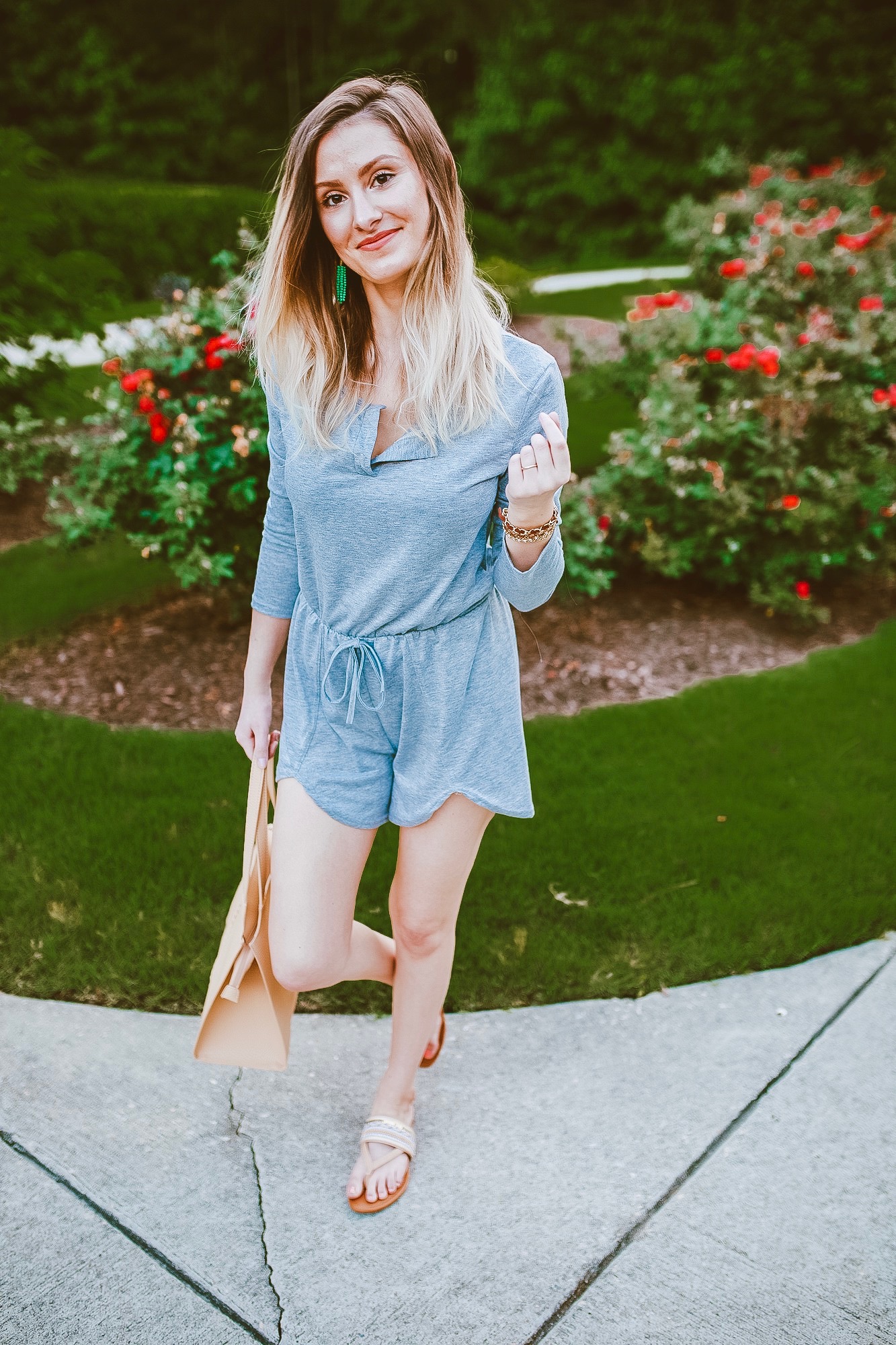 I wore some teal colored beaded earrings from Target Sugarfix by Baublebar to add a pop of color.  Teal and turquoise colors look so pretty with gray so the earrings were adorable with the gray romper.  I wore a layered chain cuff bracelet from Charming Charlie to add a little more shimmer to this simple summer look. To edit my pictures, I have been using the mobile presets by Christine Andrews from Hello Fashion Blog and I love them!  The pictures are looking a little weird here in the post since I edited them on my phone but I loved the tones and colors too much not to use them!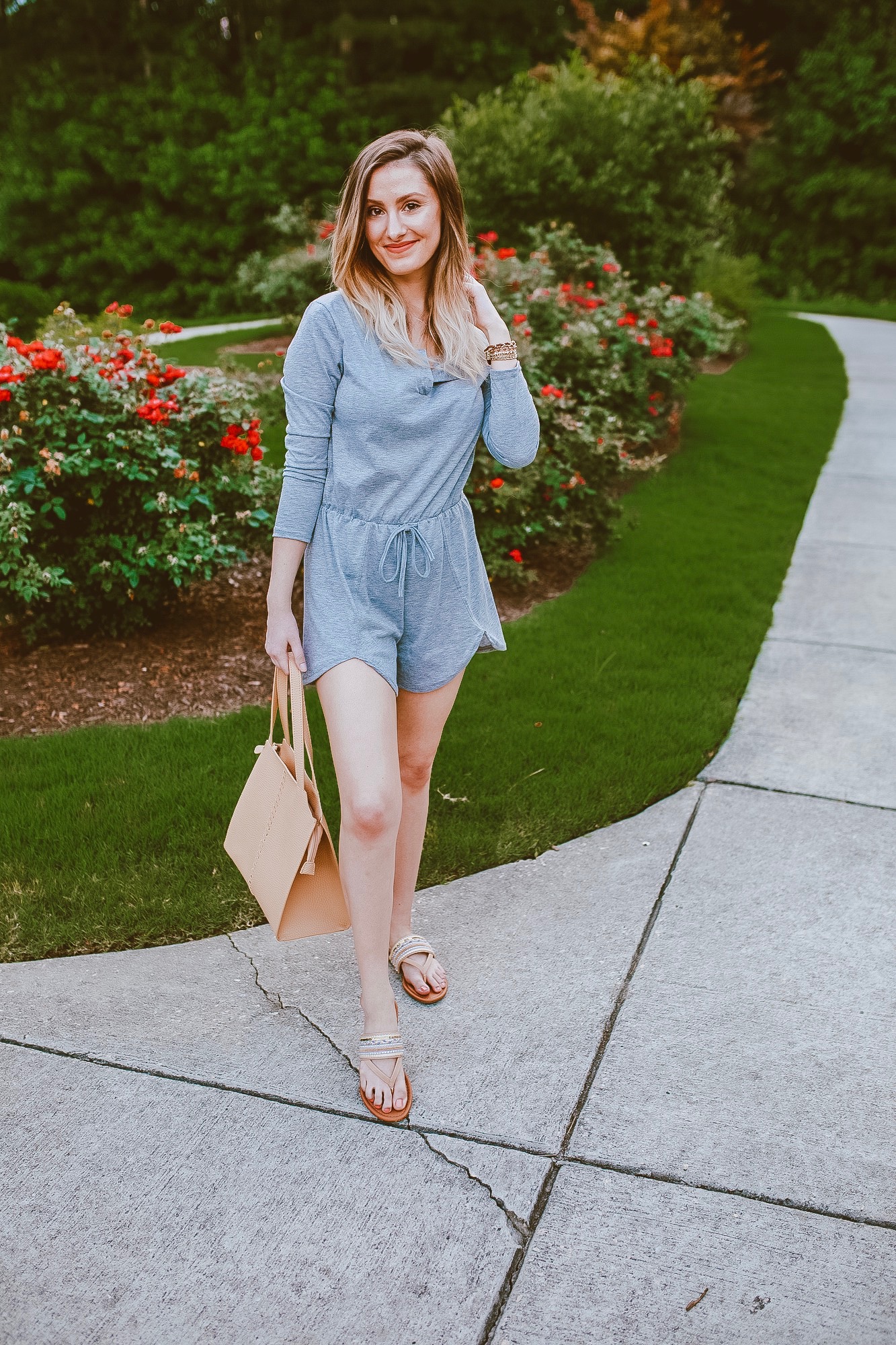 I linked similar items to what I'm wearing in this post below, and the exact romper!