A stylish jumpsuit is the perfect wardrobe piece for those days when you want an easy outfit to put together but still want to look fashionable and chic. Jumpsuits have such a casual ease about them and they are very easy to style but whenever I see a woman in a jumpsuit, I know that she has her shit together and she is one chic boss ass bitch.  Really though, don't jumpsuits make such a statement while still being effortless?!  Even though my jumpsuit, (and romper), obsession is too real this spring, I very rarely wear them.
I have a difficult time finding rompers and jumpsuits that fit me correctly.  It is a struggle for me to find anything that is a one-piece. Anything from jumpsuits to monokinis are always too short and go up my butt and do not come up high enough to cover my boobs!  I'm not even a tall person, (I'm about 5 foot 6 inches), but I guess my torso is long compared to my legs.
I have been sizing up to correct this length problem and it seems to be working.  Sizing up typically doesn't effect fit too much but definitely makes a difference when it comes to length in the torso.  This does not always work with bathing suits though.  One piece swim suits end up being too loose int the waist so I need some tips for this problem!
I found this beautiful chevron cami culotte jumpsuit for just $25 at Forever21!  It was one of those pieces of clothing that you just can't leave the store without.  I have been trying to be a responsible adult for once in my life and save some money so I had a price limit as to how much I could spend in Forever21.  When I saw this jumpsuit I put multiple garments back to stick within my self allotted budget #responsibleAF.  I have worn this jumpsuit so often and styled many different ways but my favorite way to style it is with my favorite $15 denim jacket and these chic ass heeled mules from Target by Who What Wear…… Did I mention that this jumpsuit also comes in red?!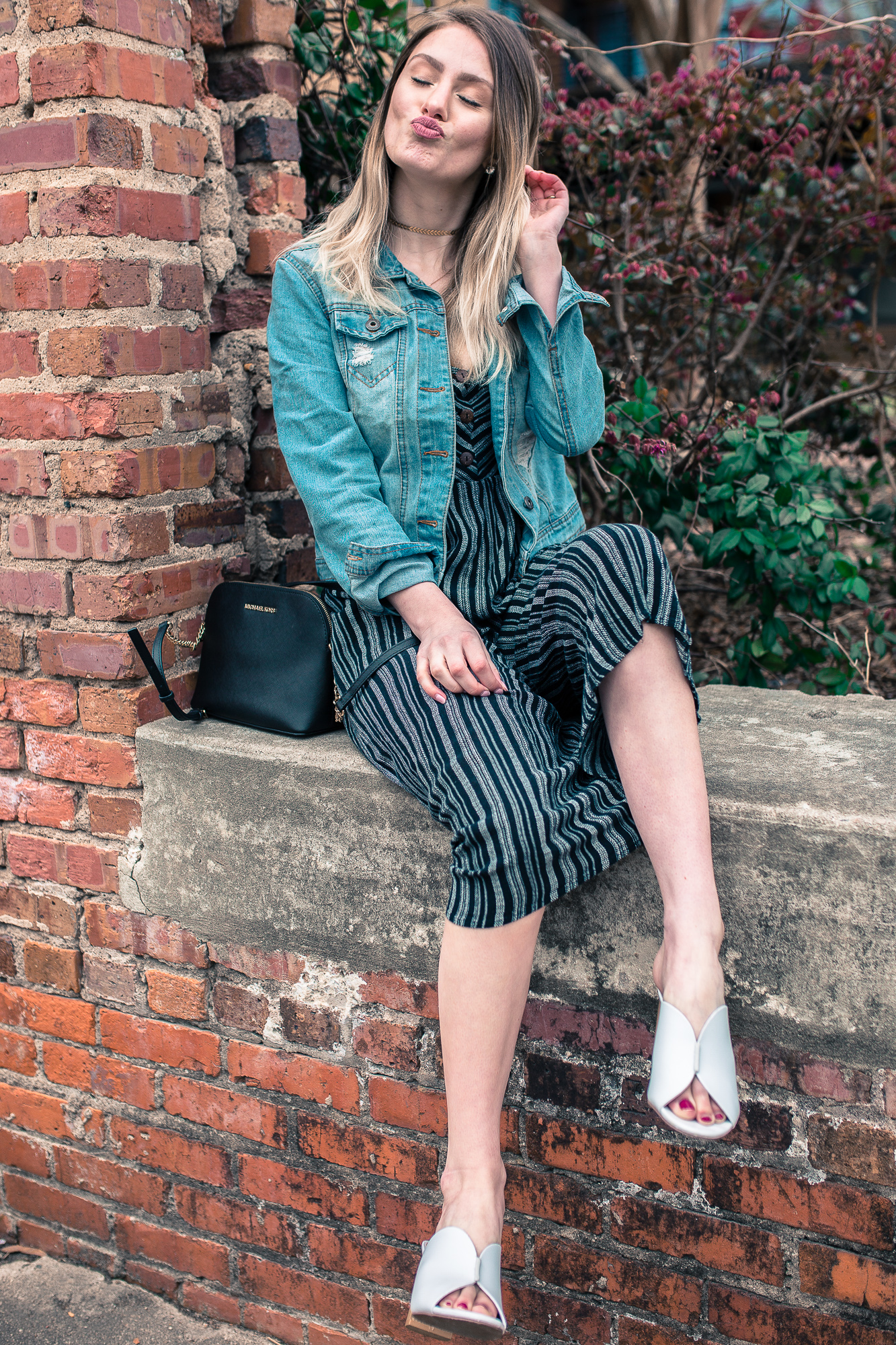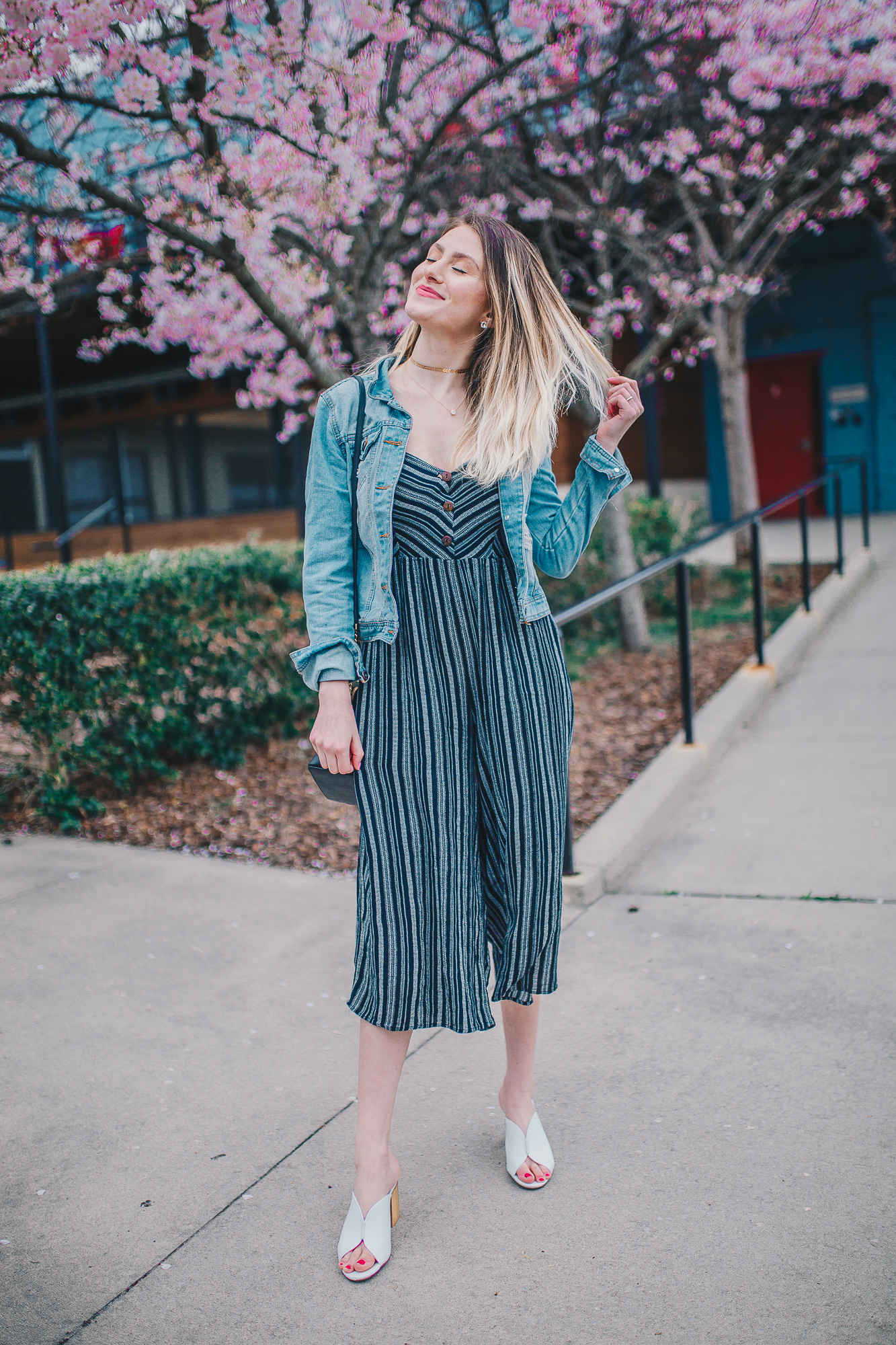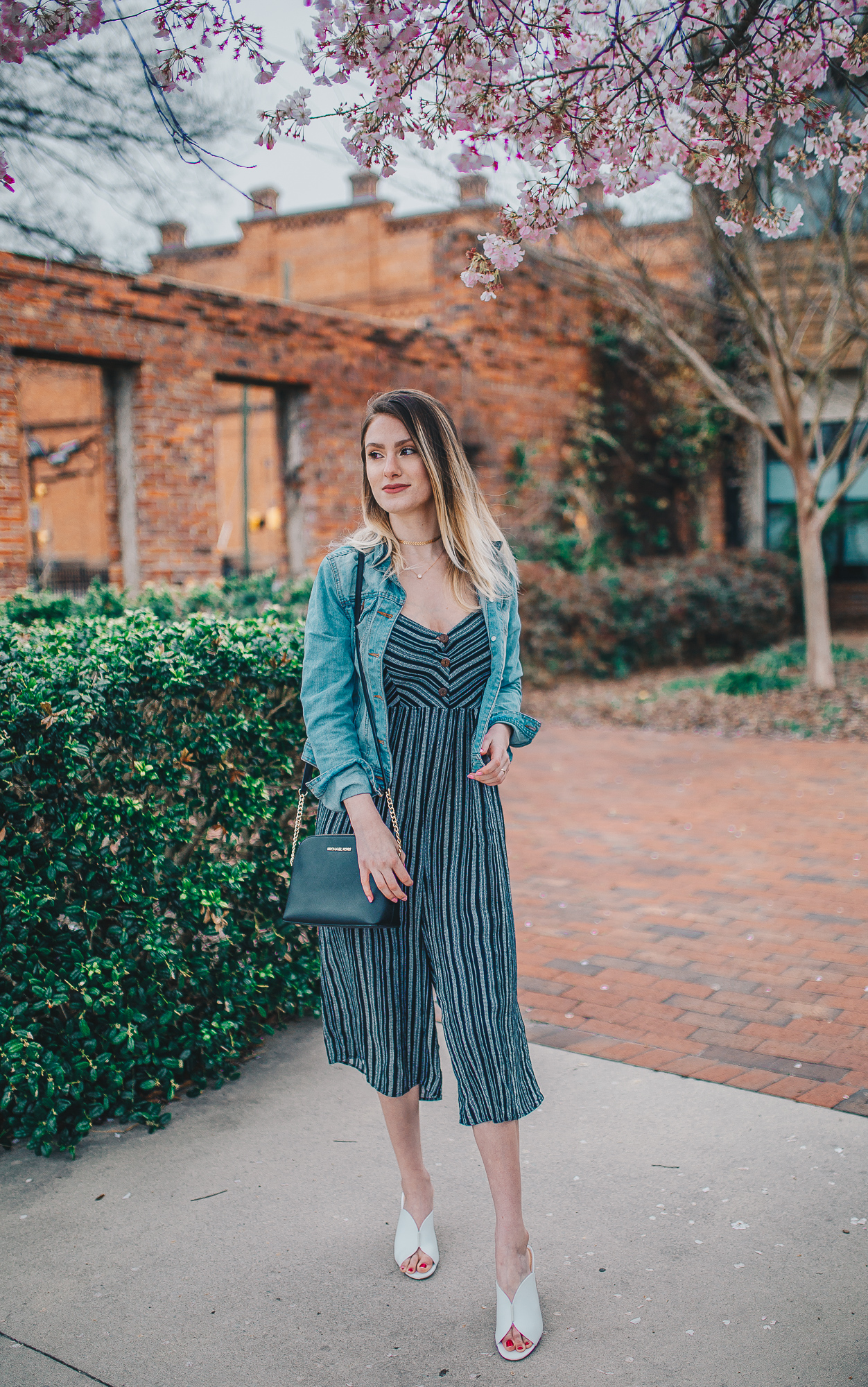 Since the jumpsuit itself has a chevron pattern on it and is textured and the heeled mules are really interesting, I kept my accessories simple.  For my bag I carried a black Michael Kors Purse.  Then keeping with the chevron print I wore a gold chevron choker sent to me from CY Design Studio layered over one of my favorite necklaces from Copper Bloom, and my denim jacket.
For more fashion inspiration and outfit ideas, you can follow me on Pinterest!