I have never been into the preppy style.  I know, I know, I live in North Carolina so I should be all about the cute prepster look!  I don't hate the preppy look, I just don't like it on me.  It's much cuter on other people who can actually pull it off.  I don't think preppy things look very flattering on me so I often avoid it.  As you can imagine I was very surprised to see a gingham piece stand out to me, (it was also only $6 so that made me more comfortable with giving it a try). I am so glad that I took the $6 plunge and bought this gingham ruffle camisole from the Target clearance section! It is such a darling little piece and gives me all of the summer picnic vibes.  I don't actually do picnics, too many bugs and I sweat but I love the idea and overall aesthetic of a cute picnic.  This gingham cami lets me feel the cute picnic vibes while staying inside with the AC.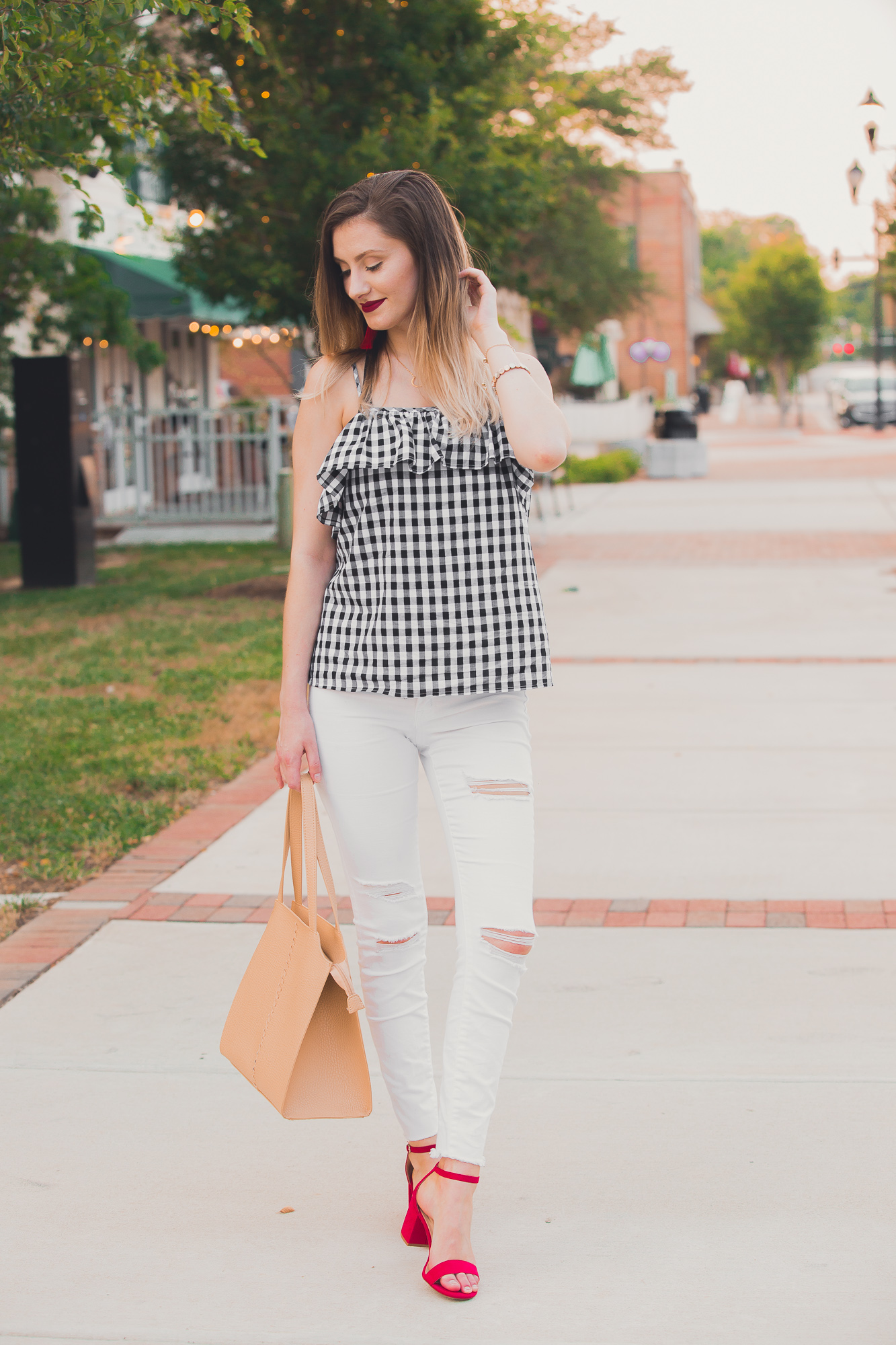 I kept the rest of my look simple since I wanted the gingham camisole to be the center of attention.  I wore a comfortable pair of stretchy white denim from Charlotte Russe and a neutral colored purse.
Since my entire outfit consisted of neutral colors I wanted to add fun pops of color.  I wore my favorite red tassel statement earrings, matching red block heels from Target, and some bright red lipstick!  My lipstick shade is Lady Balls by Too Faced.
I finished off with a simple gold initial necklace.  I love this necklace so much!  It is only $20 and goes with everything!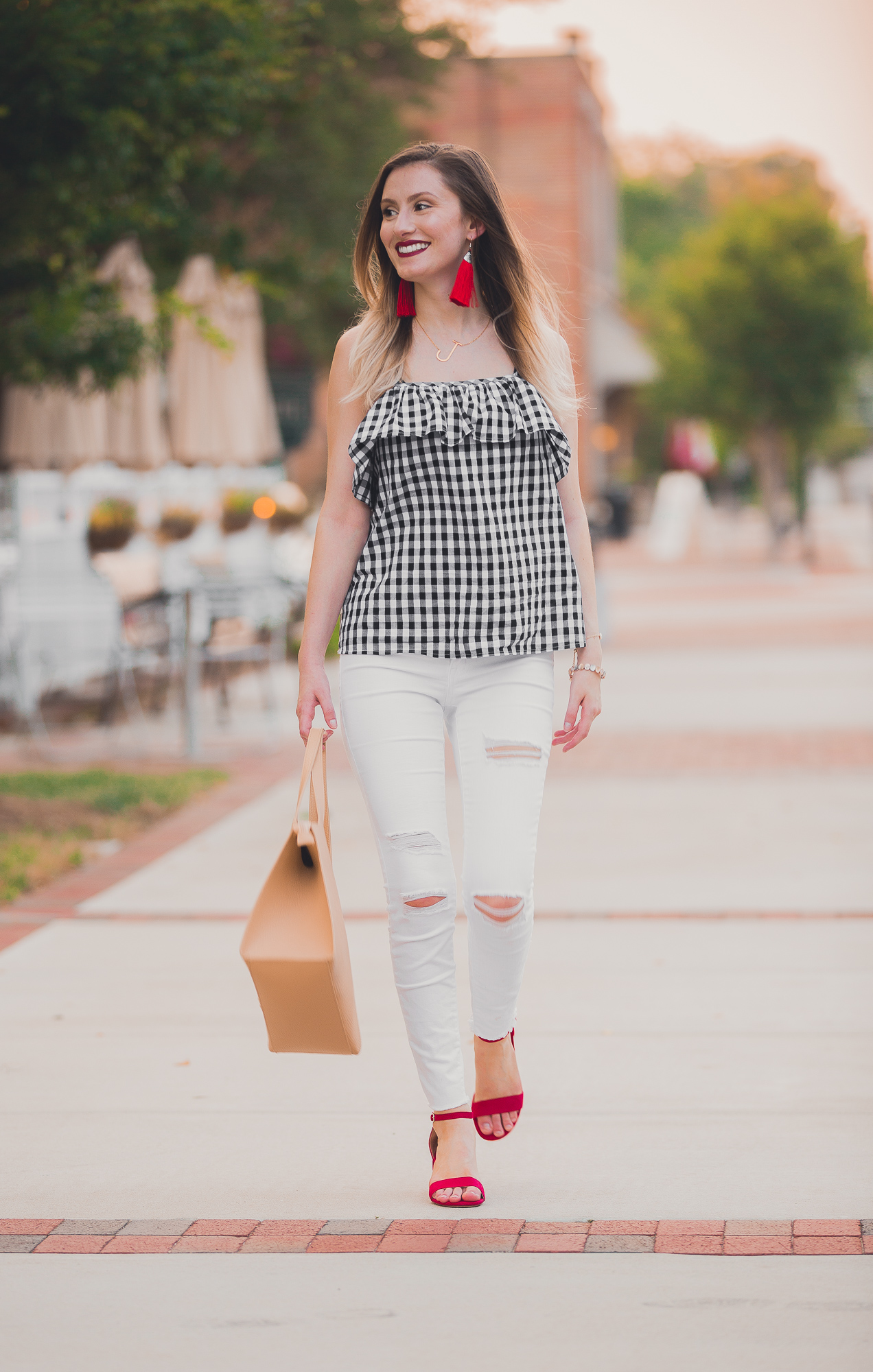 I love that fashion and especially blogging about fashion has pushed me to step outside of my comfort zone and try new things!  I typically would have never worn a gingham camisole but I made myself try it and love this top now!
Remember to take chances!  Something as simple as wearing something unexpected can give you the little refresh you need!