When I first saw this red bandana print maxi dress hanging by the register at Forever21, my mouth hit the floor!  I used to shy away from bold colors and patterns but I guess the new me is embracing them both at the same time!  This dress was hanging beside a cute pair of black studded faux suede ankle boots and I got instant boho chic Coachella vibes.  I purchased the boots as well, obviously.
While my plan was to transport myself a few months into the past at Coachella with my new bandana print dress and music festival boots, it was far too hot for any clothing really.  I ended up not even wearing shoes with this dress (getting extra boho over here) and tied my hair back with a blue star printed bandana.  This would have been a great outfit for the 4th of July but I was a rebel and wore pink that day instead.  This maxi dress also comes in navy!  The studded boots also come in tan!
Let's be upfront about the one problem with this dress… The neckline is open af!  Ya girl cannot, under any circumstances, go braless.  The neckline of this dress was open down past the waistband of my bra.  I had to DIY this thing so that my bra and the girls were not on full display.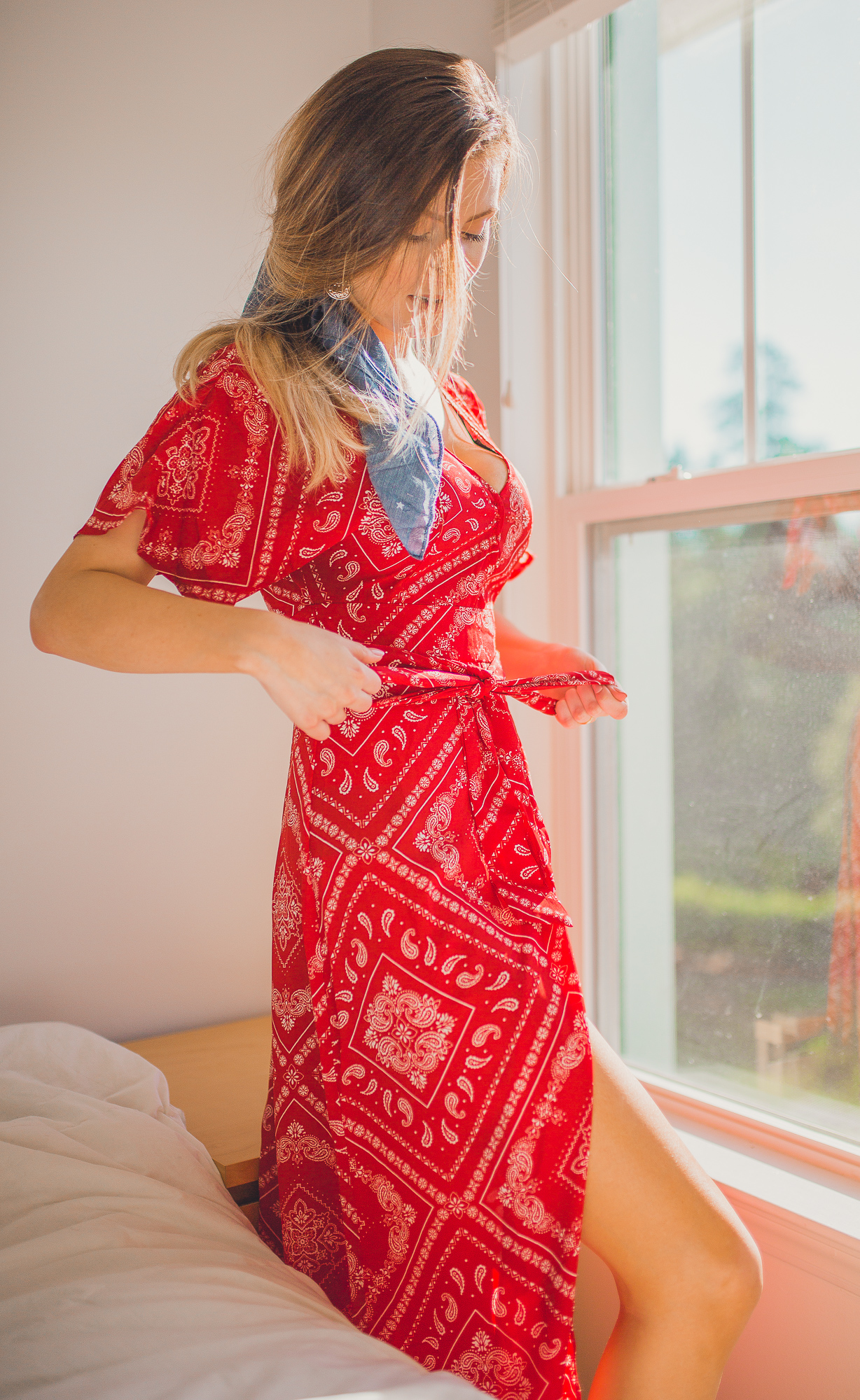 I added some silver earrings with a turquoise colored stone in them.  I love turquoise and red together!  They are complementary colors that should always be together.  Seriously, look how much they make each other pop!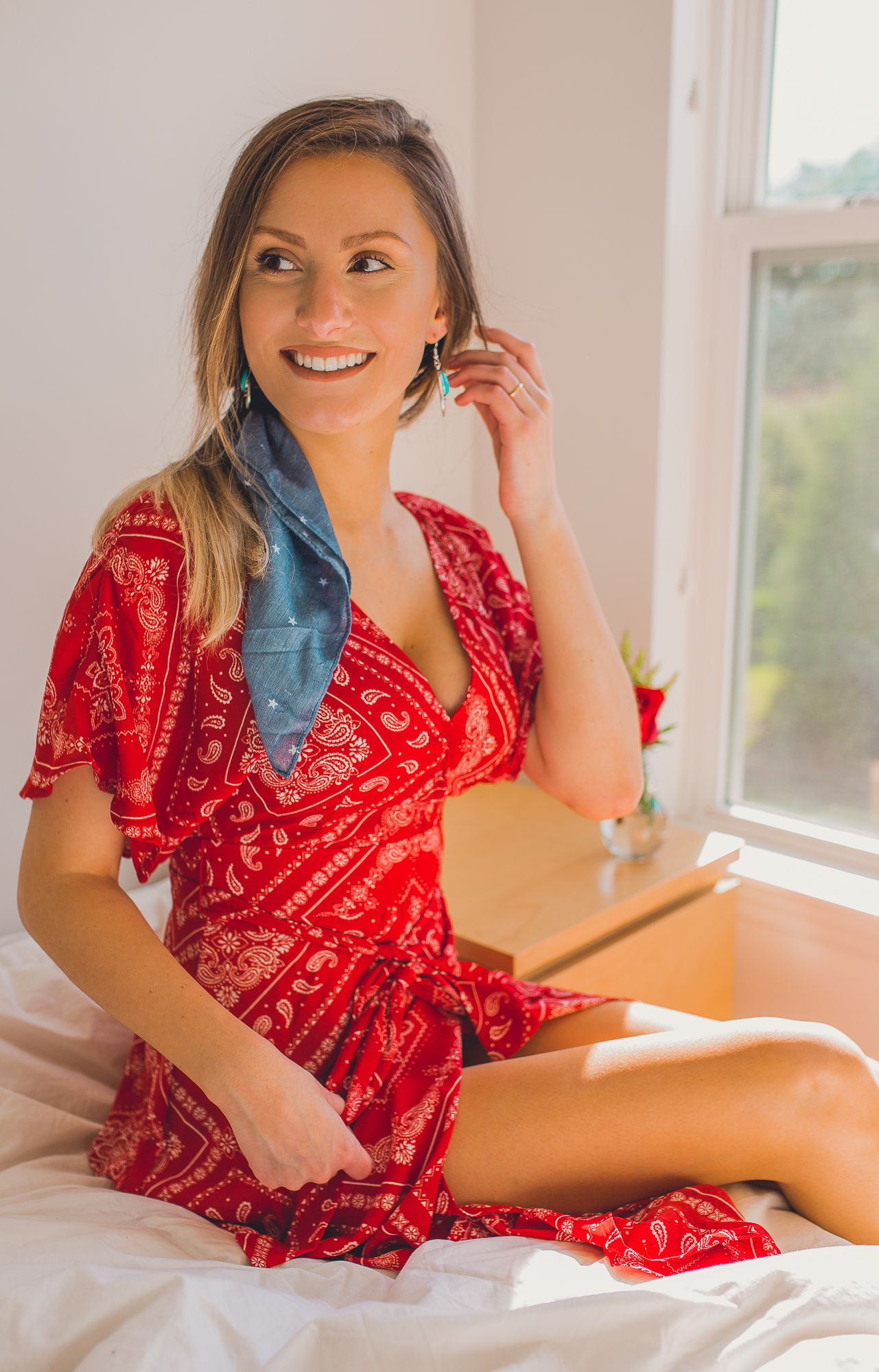 I needed to take pictures of this beautiful dress for obvious reasons, but my little humans were matching me (on purpose of course) so I had to do a photoshoot with them as well!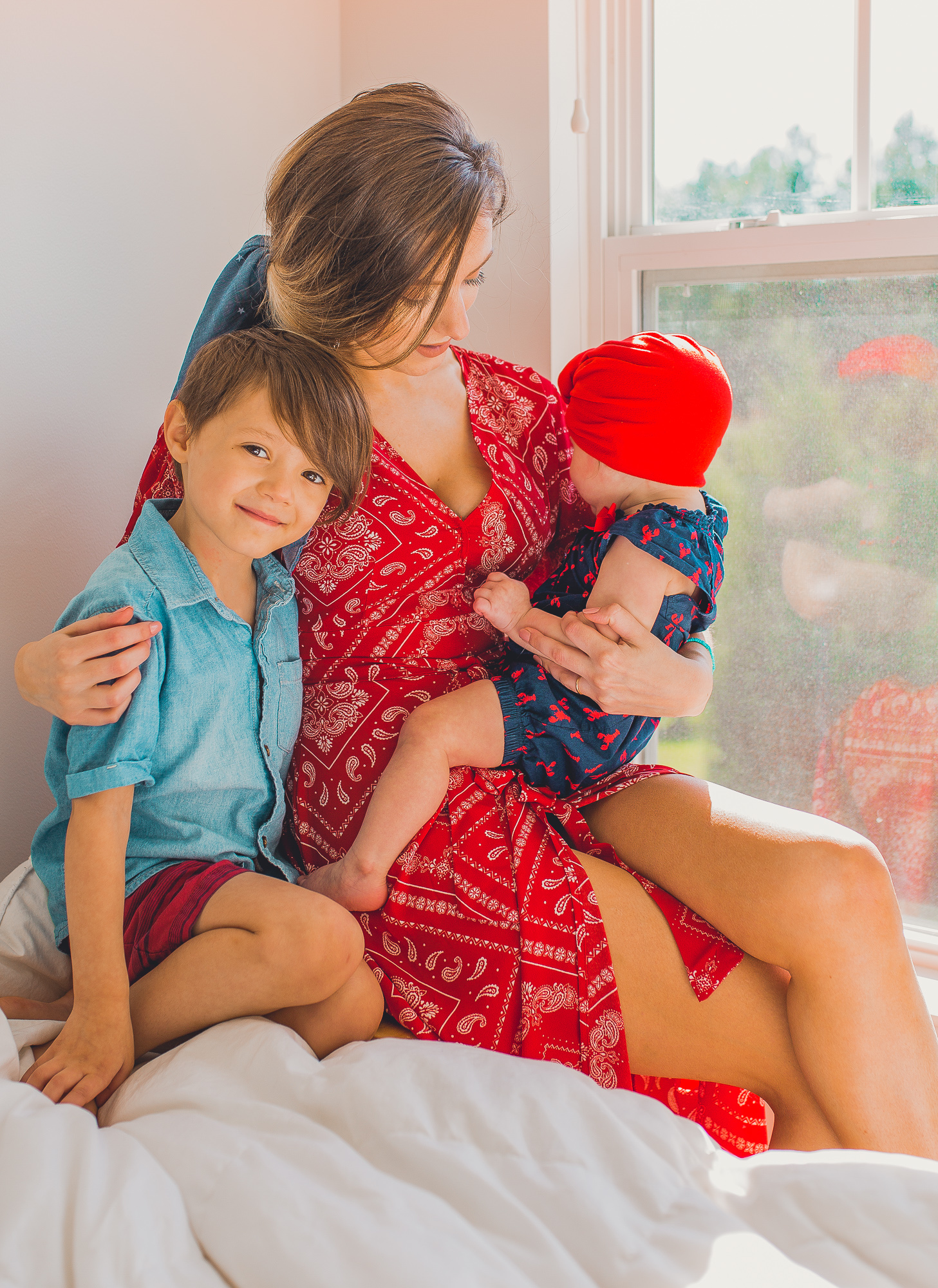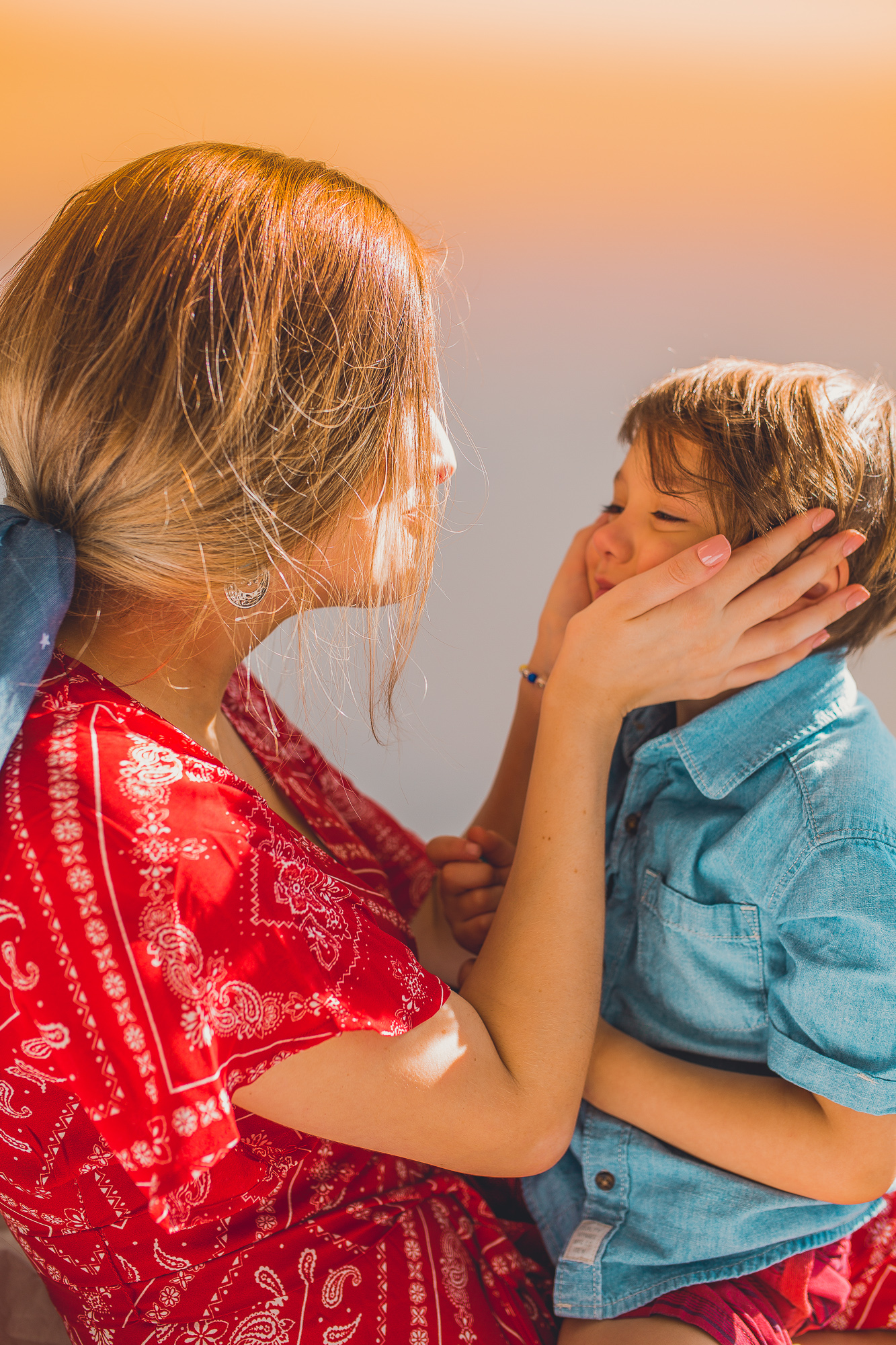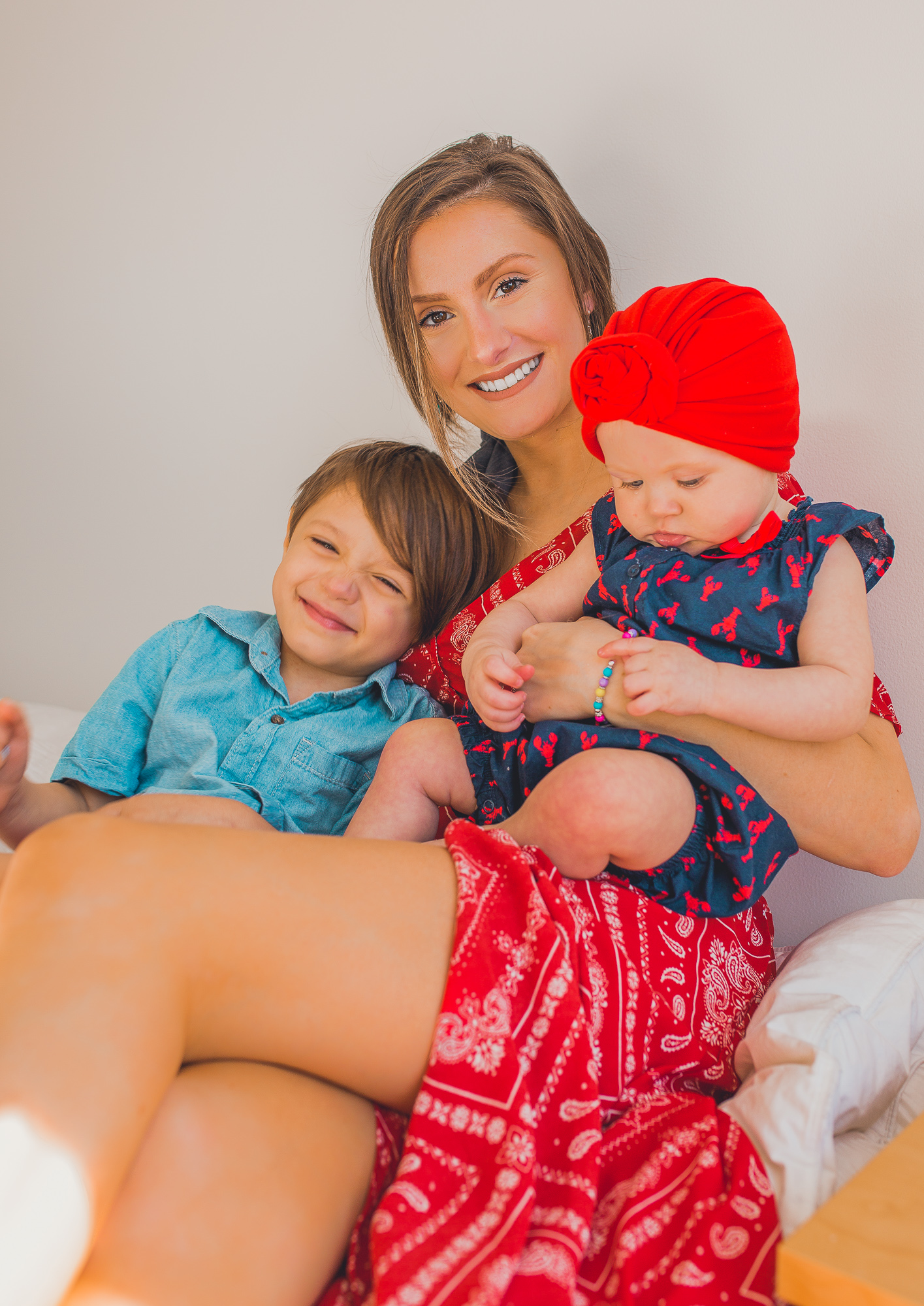 Catalina's cute little lobster romper is from Target, (our whole life is from Target)!  Brayden's chambray shirt is from Carters!

Updated Links!
This dress is no longer available but I found it on Poshmark! And below the Poshmark links are some more bandana dresses!