Hey look, another gingham look for you!  This darling little gingham set has gotten me so many compliments.  I love outfits that transport me to where I want to be while wearing it.  The sweet baby blue gingham is giving me romantic vintage picnic vibes, and the baby doll cut makes me feel like Snow White.  I'm sure none of that made sense to you but oddly enough, it makes perfect sense in my head.  I'm basically Snow White and there's no way to convince me I'm not!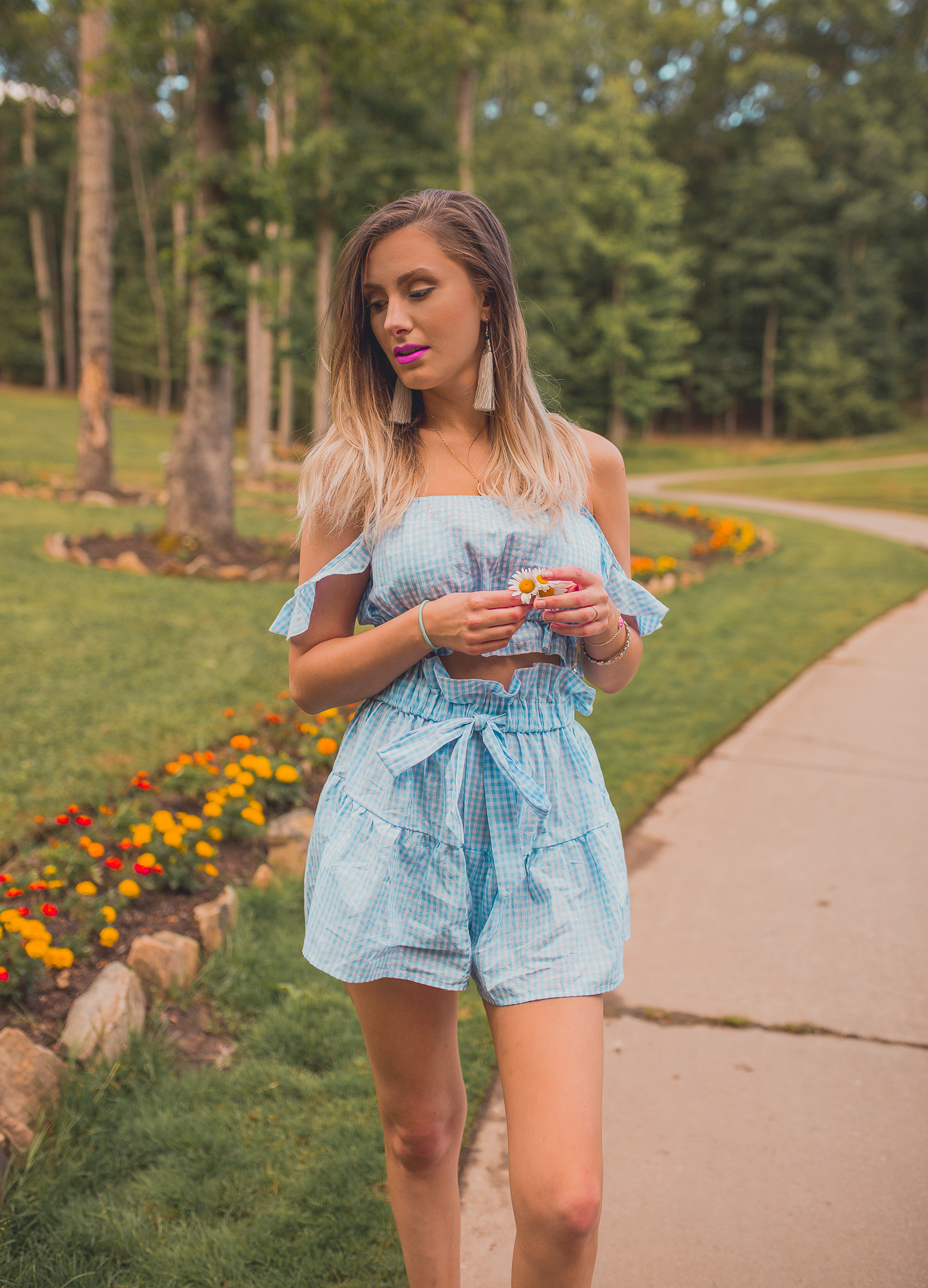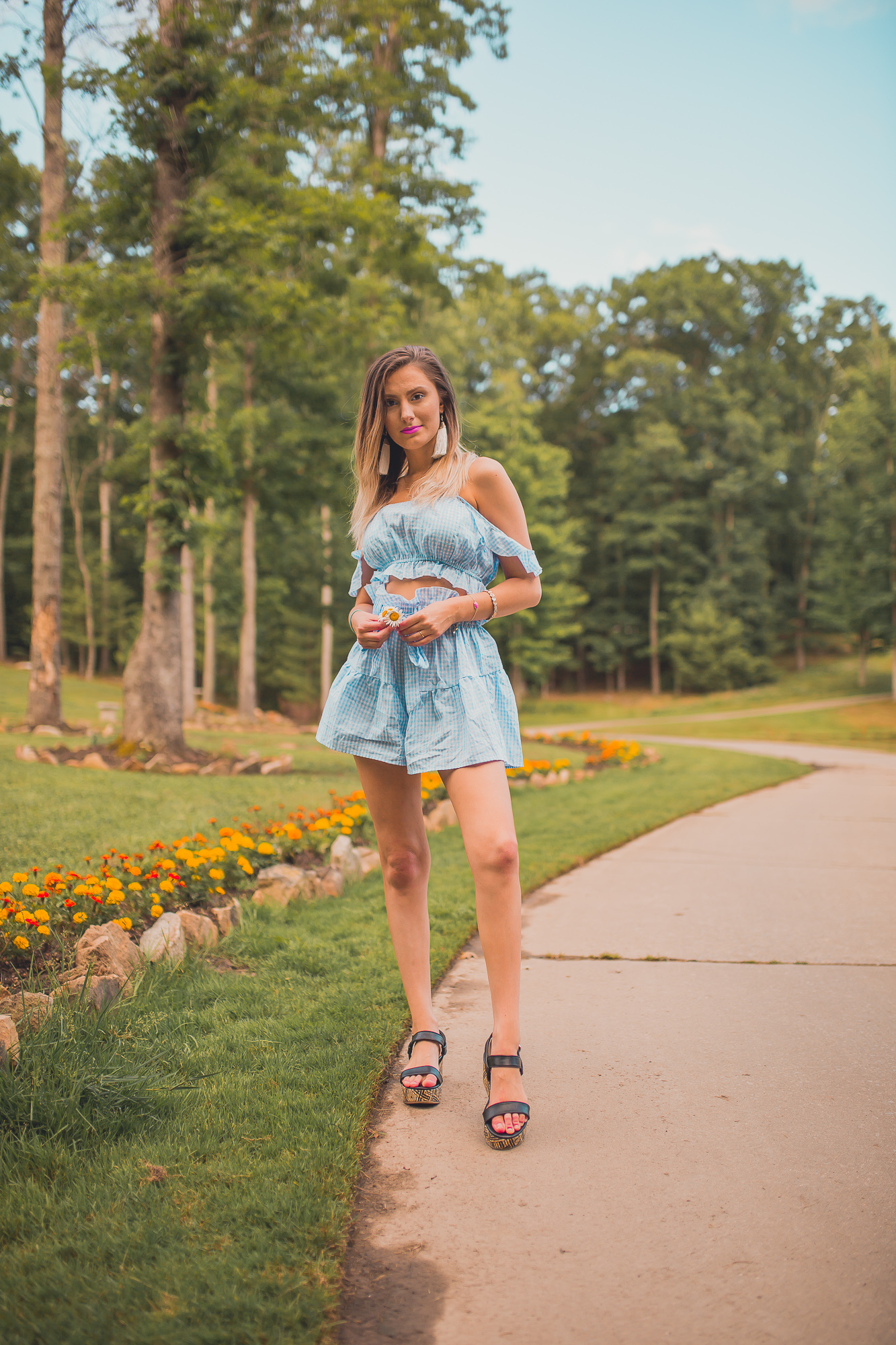 I love what these high-waisted shorts do for my legs.  The flare in the hips make my legs look slimmer and they are just long enough to hide the largest part of my thigh.  Now I'm Snow White as in gazelle form.  Be afraid.
I do not know what I am writing, it is currently very late and I am running on very little sleep.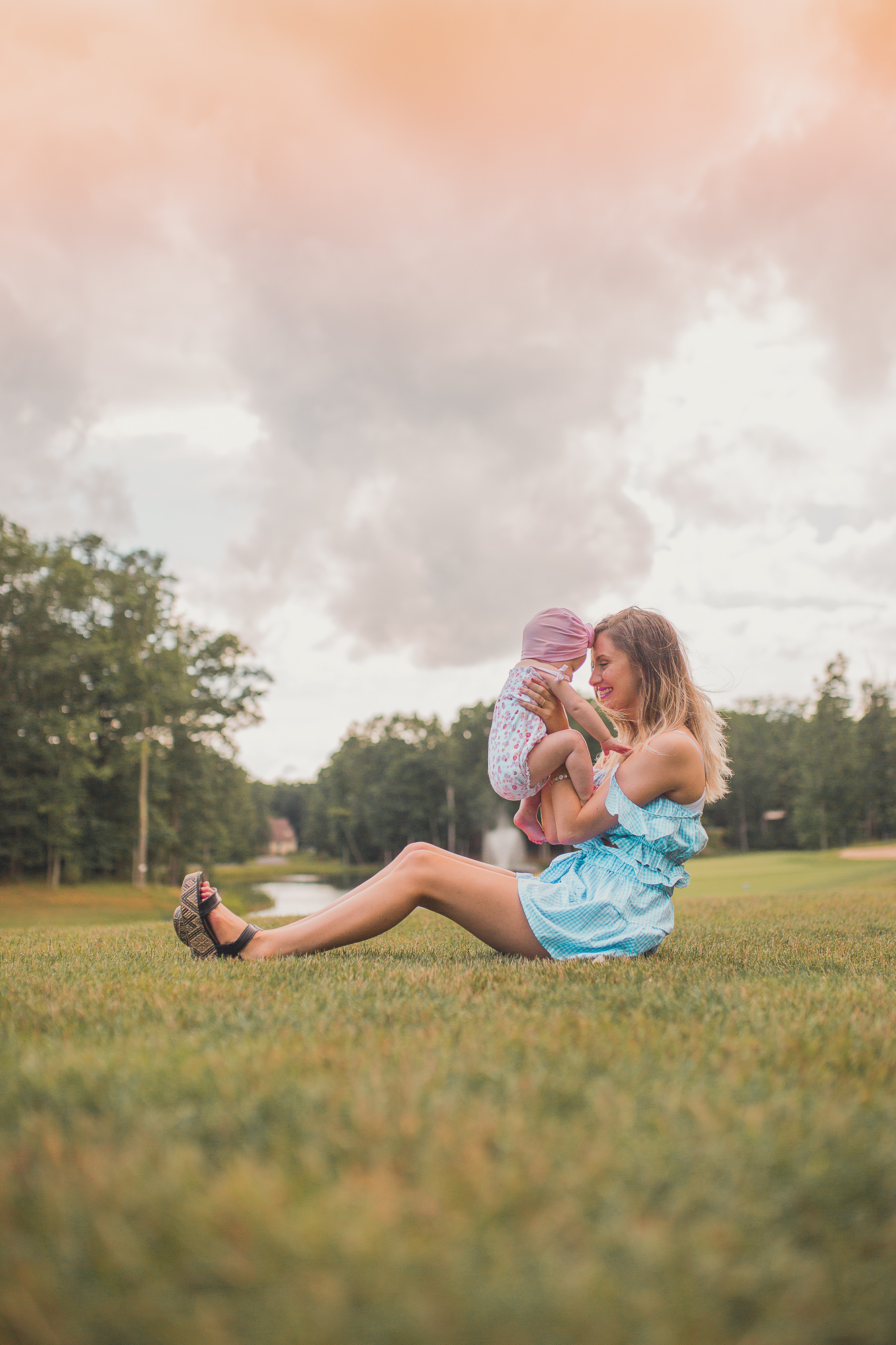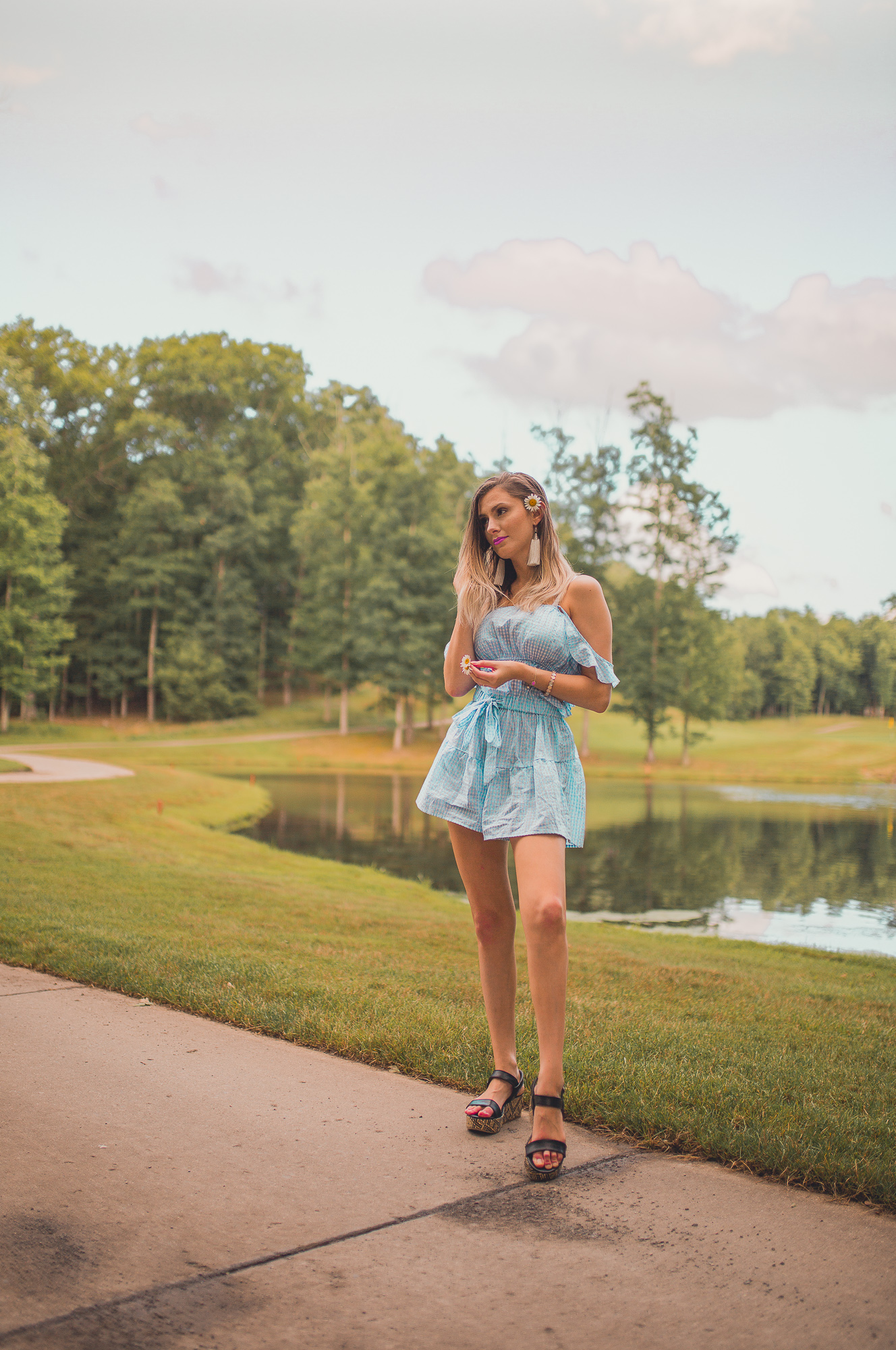 Platform sandals are another amazing way to elongate the legs.  They are also easy to walk in since they are flat.  I love that these platform sandals from target have the casualness of sandals but the flattering lift of high heels.  Since they can be dressed up or down they are such a versatile staple that you need in you shoe closet!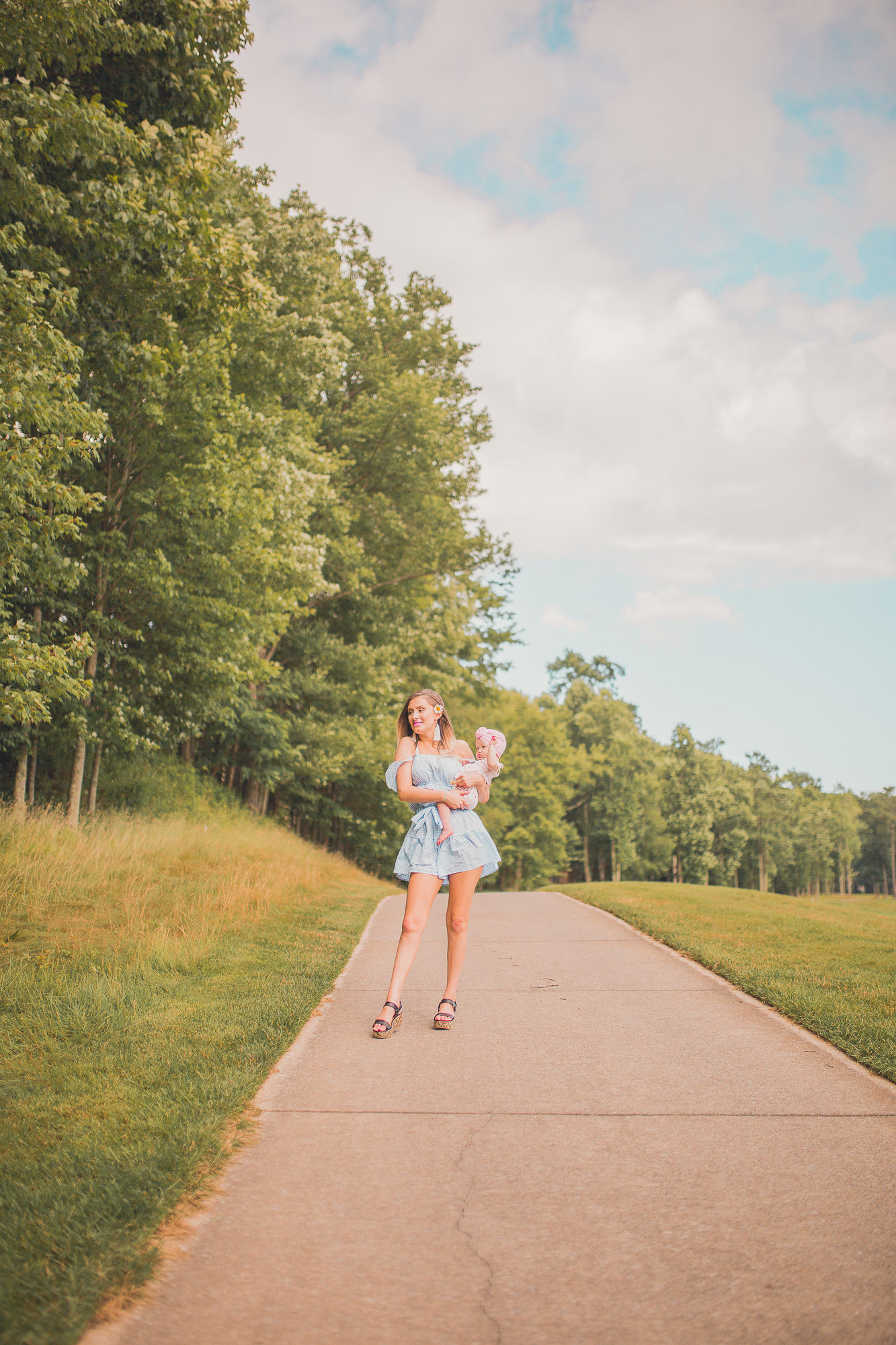 I had to add my favorite tassel earrings in white to complete this adorable fairy tale look.  (The daisy is optional).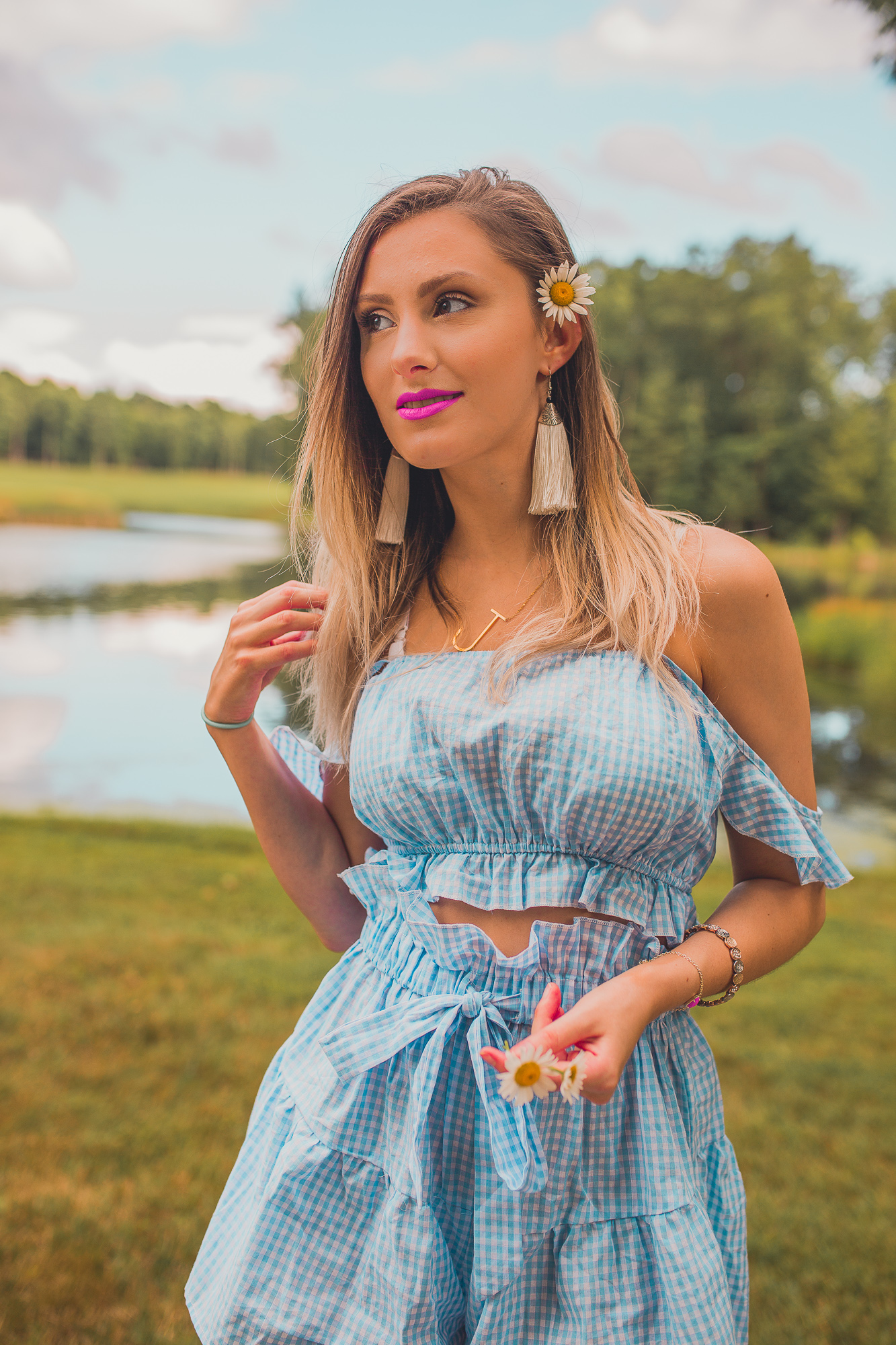 If you love the gingham trend this summer, be sure to check out my last post where I share the cutest ruffle gingham cami that is on sale of $6!