I don't know about where you live but summer here in North Carolina has been HOT!  It was so nice to get a break from this heat and head to West Virginia to visit the in-laws.  I bought this beautiful floral print maxi dress at Ross a few days before leaving for our trip and I had to pack it!  This maxi dress only cost about $12 and was so comfortable to wear walking around the golf course. (I don't play golf but though the course was beautiful for pictures).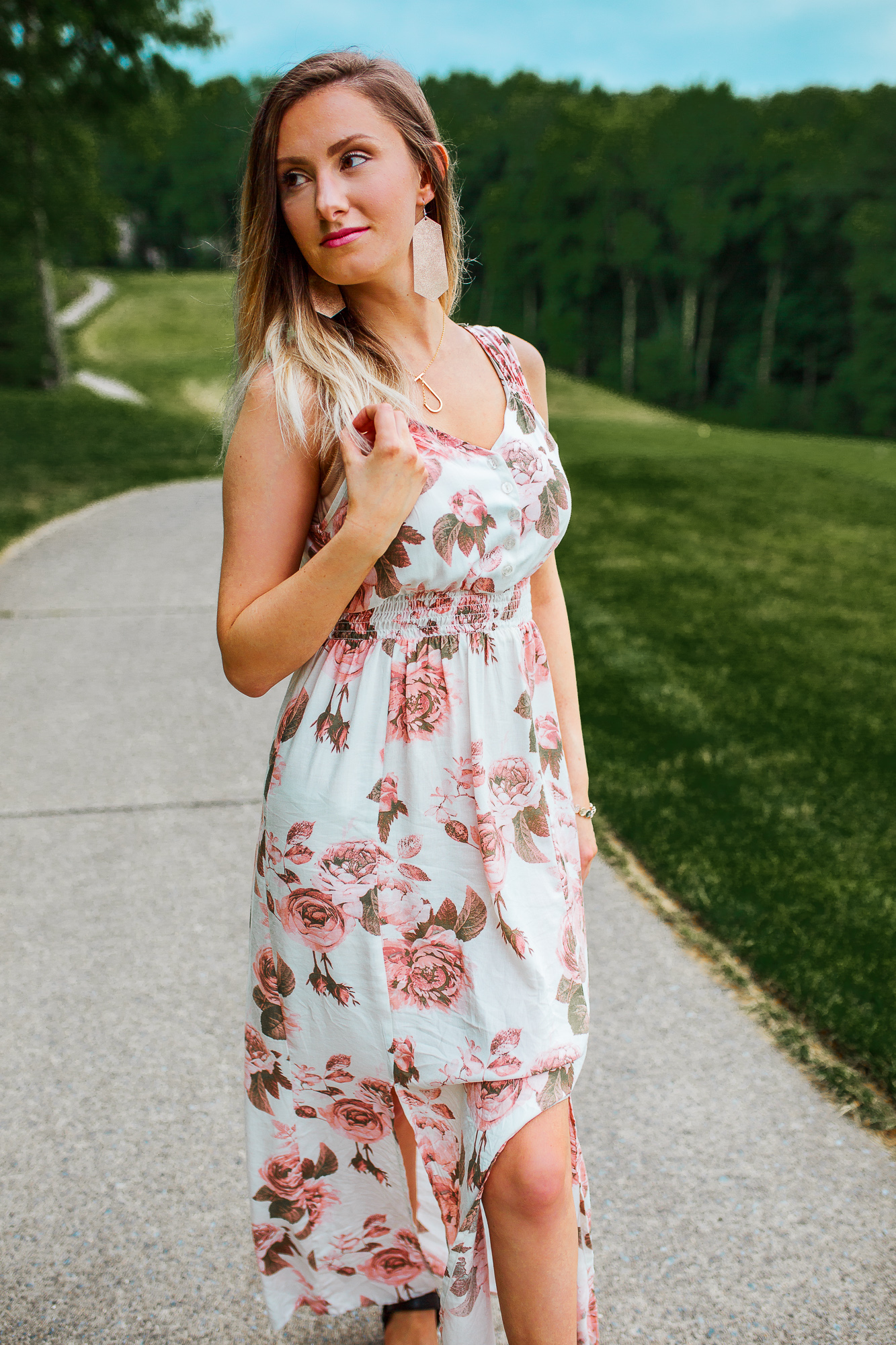 Maxi dresses are the perfect spring and summer essential.  They are light and airy to keep you cool in the heat and it's so easy to just throw a dress on.  Even though maxi dresses are so effortless they make you look extremely chic even when you're not trying.  I used to stay far away from any maxi dress or skirt because I felt that I wasn't tall or thin enough to wear them.  I got over it and quickly realized that A). Maxi dresses are cute on everyone. B). Who gives a shit.  I am comfortable and feel cute in a maxi dress so who care if I have the "right" body for it.
I love how this dress had the two slits in the front to show off my new spray tan! (I usually wear maxi dresses to cover my legs because I didn't shave but this time I wanted to show them).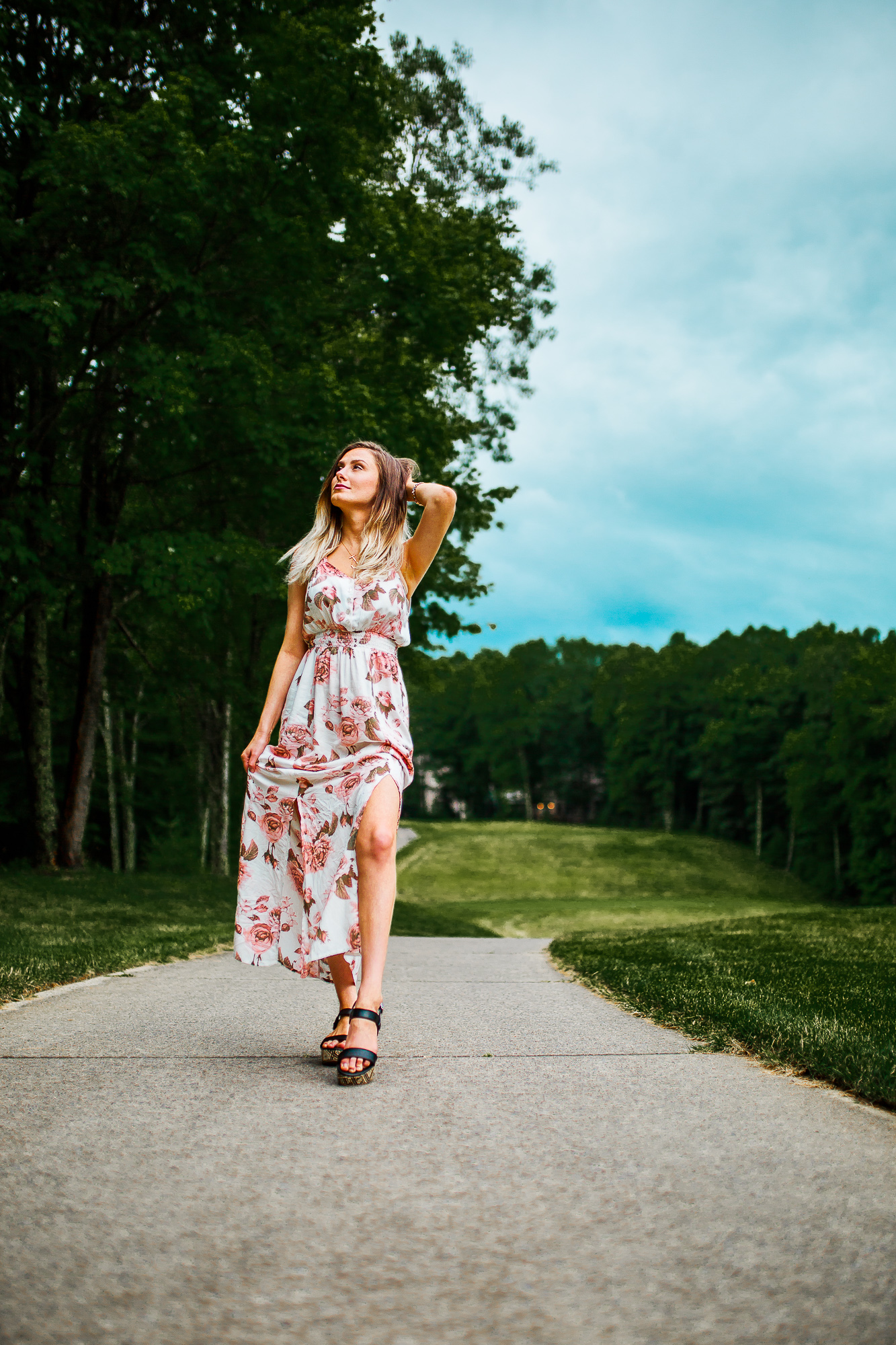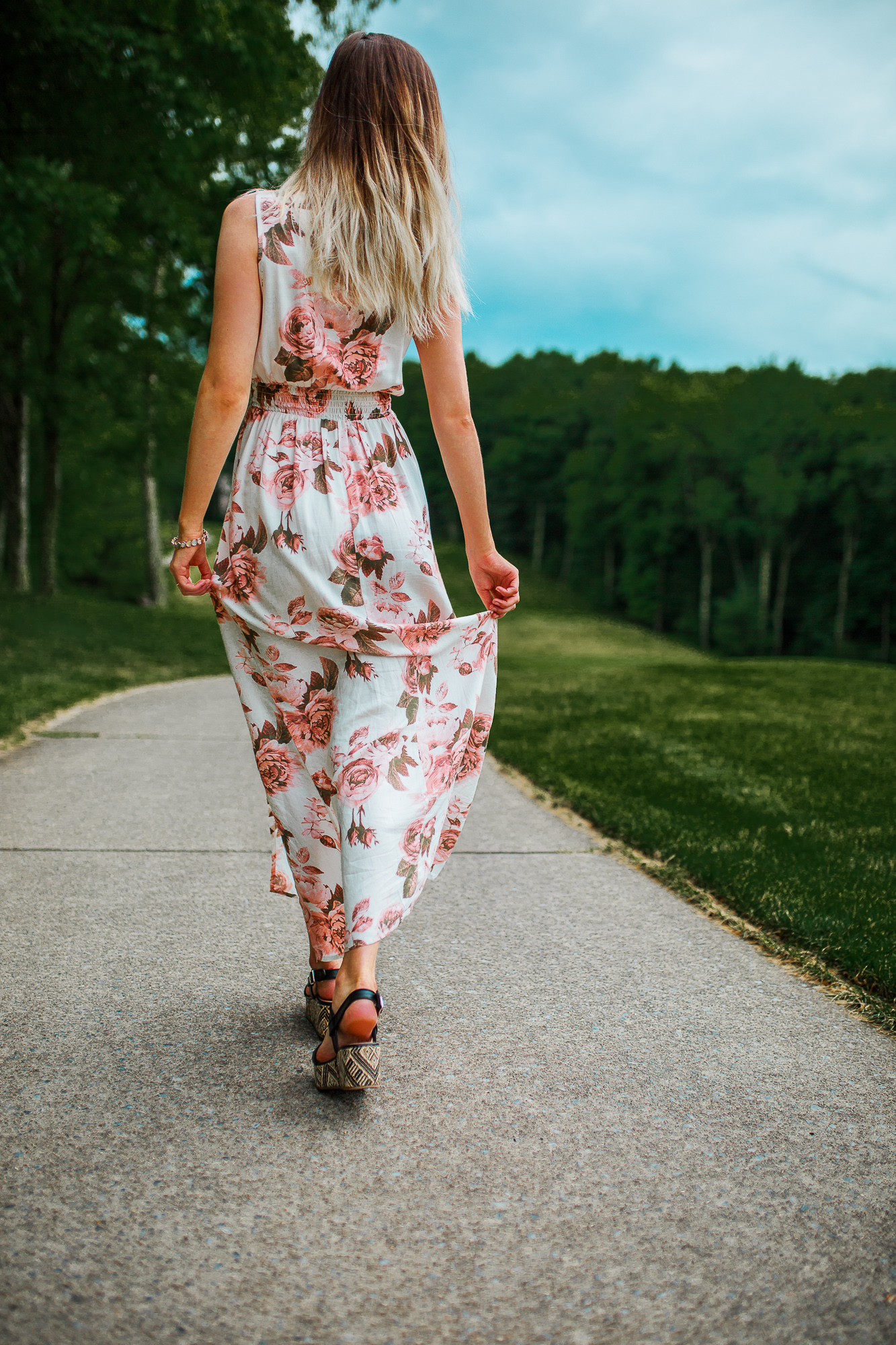 These dv Brynn platform wedge sandals from Target have been my favorite shoes this summer, I wear them with everything!  Since they are platforms and flat under my feet they are so easy and comfortable to walk in while still making me appear taller.
Another new favorite product of mine is this gold initial necklace.  I didn't realize how twisted up it was in the pictures but it is so cute when I'm actually wearing it correctly! I've also been loving these vegan leather earrings that RSA Studios sent to me. This pair is tan with rose gold details over it.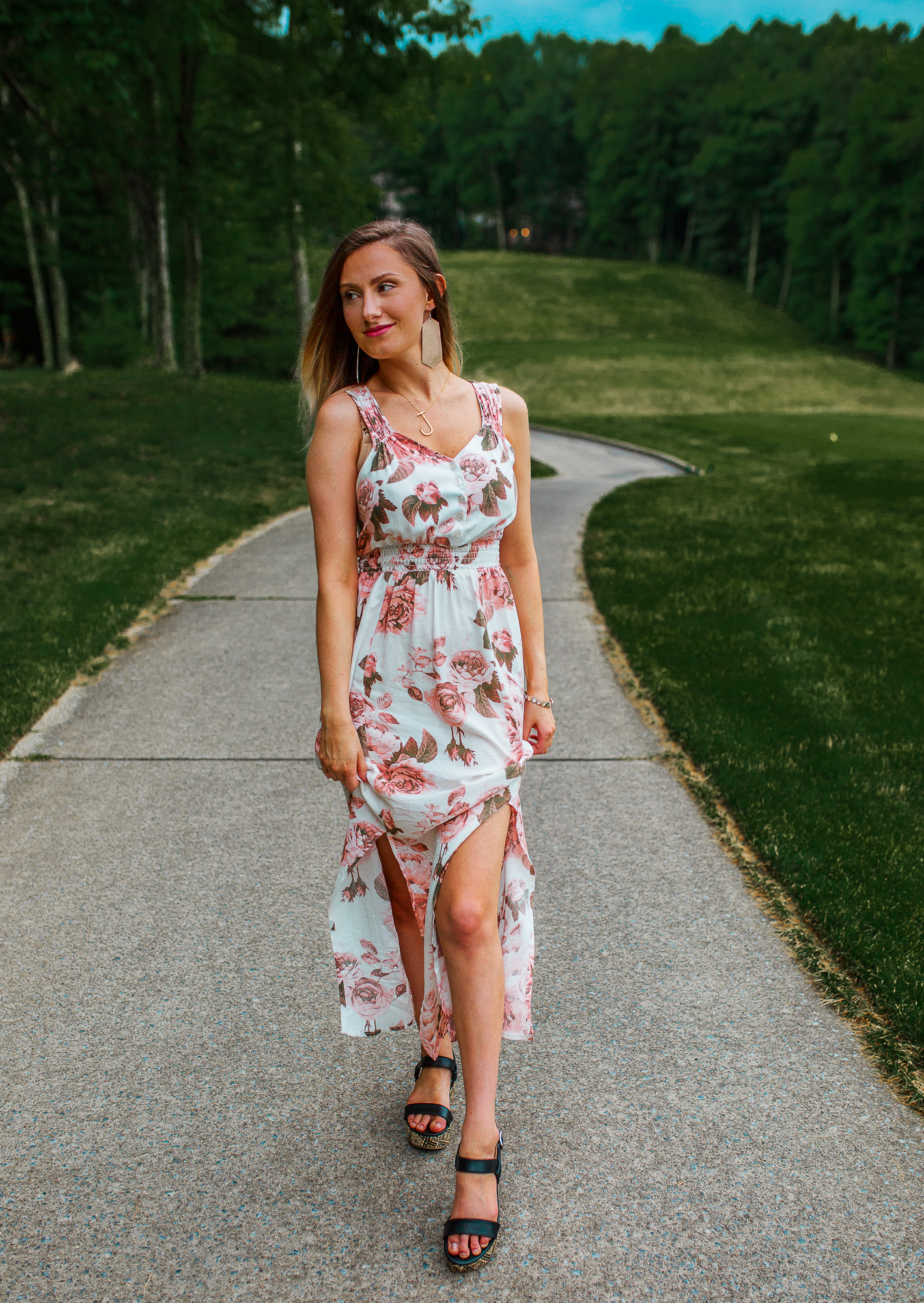 Since this maxi dress is from Ross, it is a brand I have never heard of and I can't find this exact dress online so I have linked some adorable floral print maxi dresses that I fell in love with!

I have another post wearing a maxi romper (such a cool hybrid outfit) and wearing some more leather earrings from RSA Studios so be sure to check it out!
Maxi Romper | Shorts With  A Skirt