Let's take a trip down Honesty Lane.
(If you want to skip to romper and jewelry details, scroll down to the second picture)!
I've been in a such a deep slump lately.  Comparison is a deadly force in the blogging community, especially on Instagram.  I find myself constantly observing or virtually stalking, (whichever term you want to use), other bloggers.  While other bloggers' accounts are a great way to find inspiration for one's own Instagram account, I more often fall into the comparison game.  I am always a perfectionist but in the age of Instagram and perfectly manicured feeds I find myself discouraged.  I have been hating my entire Instagram feed from the editing, to the photo location, and my clothes.  Seeing bloggers who obviously have more time and money than me to put towards their content leaves me feeling pretty hopeless about where I want to be as a blogger.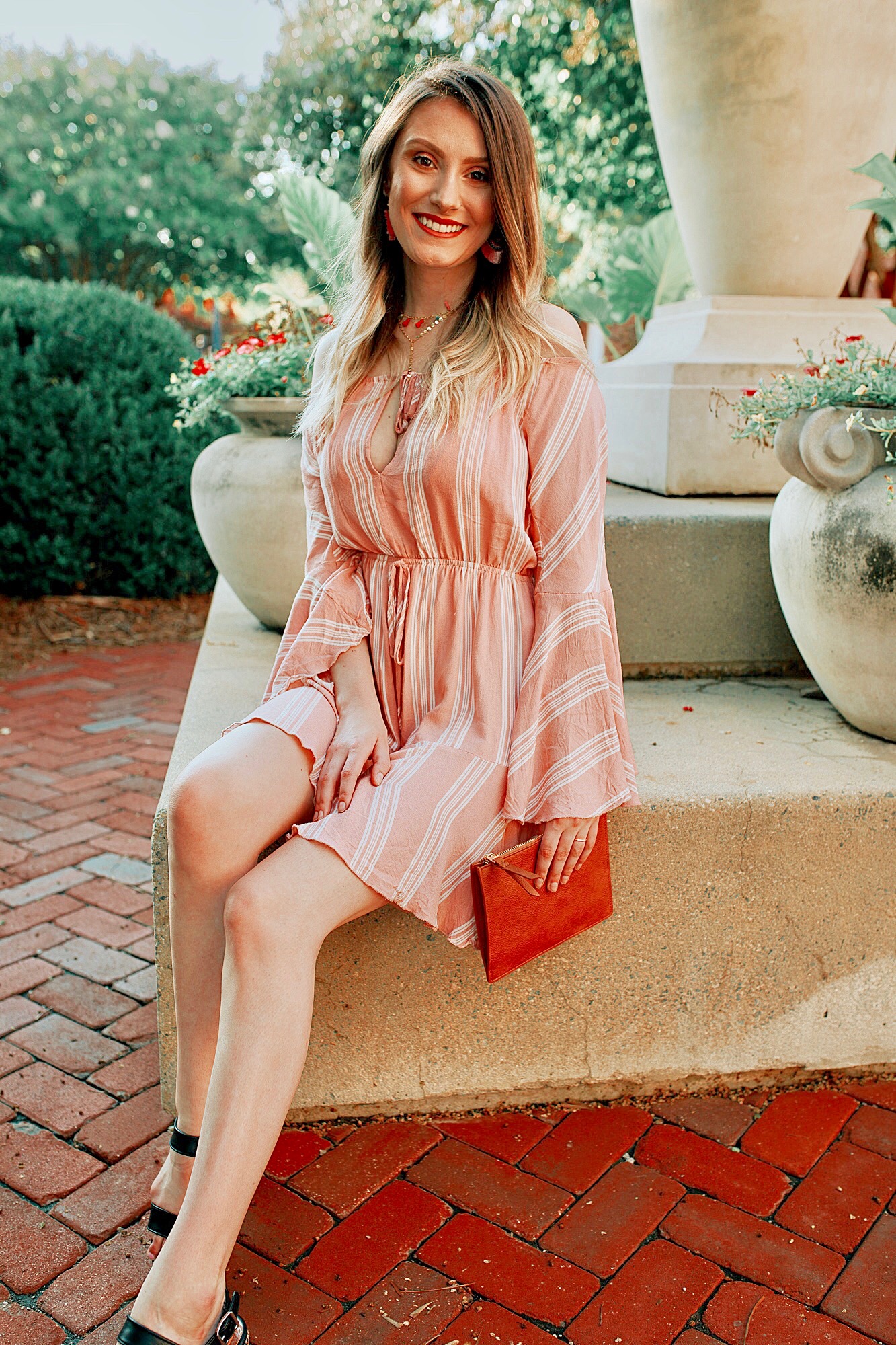 I know that comparison is a terrible mindset to be in and I have been trying my hardest to break it, (in between mental breakdowns of course ;)).  I tell myself daily that all of these gorgeous bloggers are not my competition.  We are all striving for the same thing, to grow our blog, provide beautiful entertaining content, and inspire anyone who follows us.  I have been purposely taking time to comment on these girls who I compare myself to and let them know how amazing they are doing.  As I said, comparison is very prevalent in the blogging community and they are probably comparing themselves to a blogger they admire.
I'm a huge fan of Gary Vaynerchuck and I am always thinking about his advice to not look at what other people are doing.  If we spend our time being jealous of someone else's success it takes away from the time we could be working toward our success.  I really need to take his advice more often and just work with what I have!  I can't afford to buy every new trending item and share it with my followers and I can't offer really unique content of beautiful expensive products or trips.  Accepting this has taken a huge burden off of me but leaves me with the question, "What can I offer people who follow me?"  I can't entertain with flashy things and to be honest, most of my days are spent at home with no makeup and arguing with my son to learn his ABC's, (we're getting there, slowly but surely).  I don't know what I have to offer you and it frustrates me to no end!  I'm just in this weird period of time where I have no idea what kind of blogger I want to be.  Of course I wish I could pull out a new Louis Vuitton bag for every post but that just isn't my reality right now, (hopefully someday ;)).
The one thing I have always known that I want to be for my followers is, relatable.  Before I started blogging, and even now, I find the boujie bloggers and Youtubers intimidating, (except Jeffree Star, he's my fave)!.  I can't afford the products they use or have the experience they have.  The Youtubers and bloggers I am most drawn to are those who make me feel comfortable, like we could sit down for coffee and we shop at the same stores and could be best friends.  That's what I want to be to my followers.
Well, let's exit Honesty Lane and get to this adorable bell sleeve romper! I have worn this romper multiple times and always get compliments on it!  I feel like a princess with these bell sleeves and the blush pink color.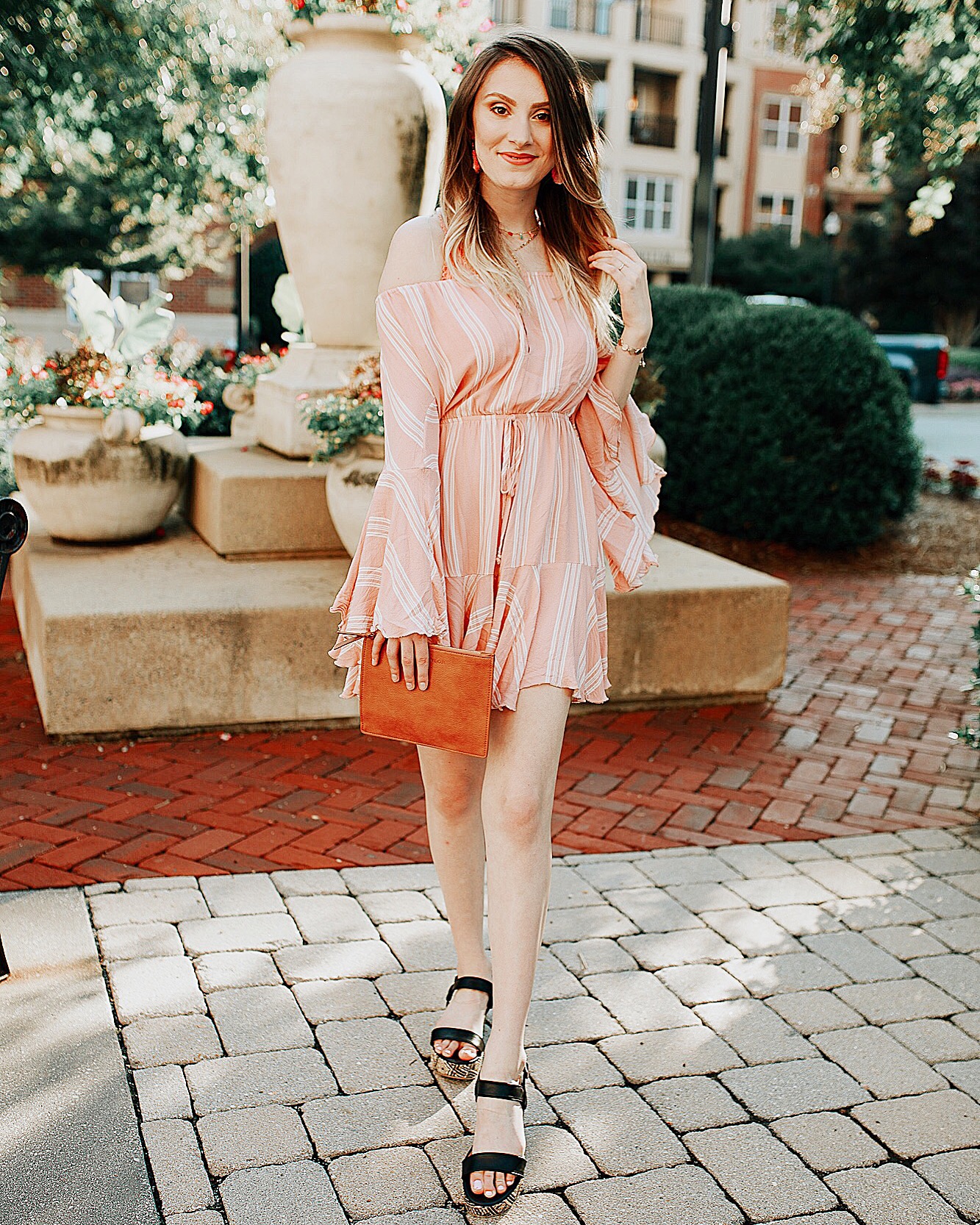 I have always stayed away from off the shoulder tops and rompers because having and breast feeding two babies has done its damage on the girls.  So ya girl can not, under any circumstances, go braless!  My go to has been pretty bralettes!  I see a bralette as an accessory that is meant to be shown a little and are great to wear with strapless outfits.
I found this little pink bralette at Tj Maxx and it is by Aerie.
Now let's talk about these tassel earrings!  Something I love about blogging is how it has forced me to get out of my comfort zone.  I used to be painfully shy, unable to order my own food shy, but with blogging I have had the opportunity to meet so many great people and business owners which has really made me come out of my shell!  I contacted Siam Hill Tribes about a collaboration and was so happy that they also wanted to collaborate!  Tassel and statement earrings are my favorite trends this season and these are one of my favorite pair of tassel earrings ever!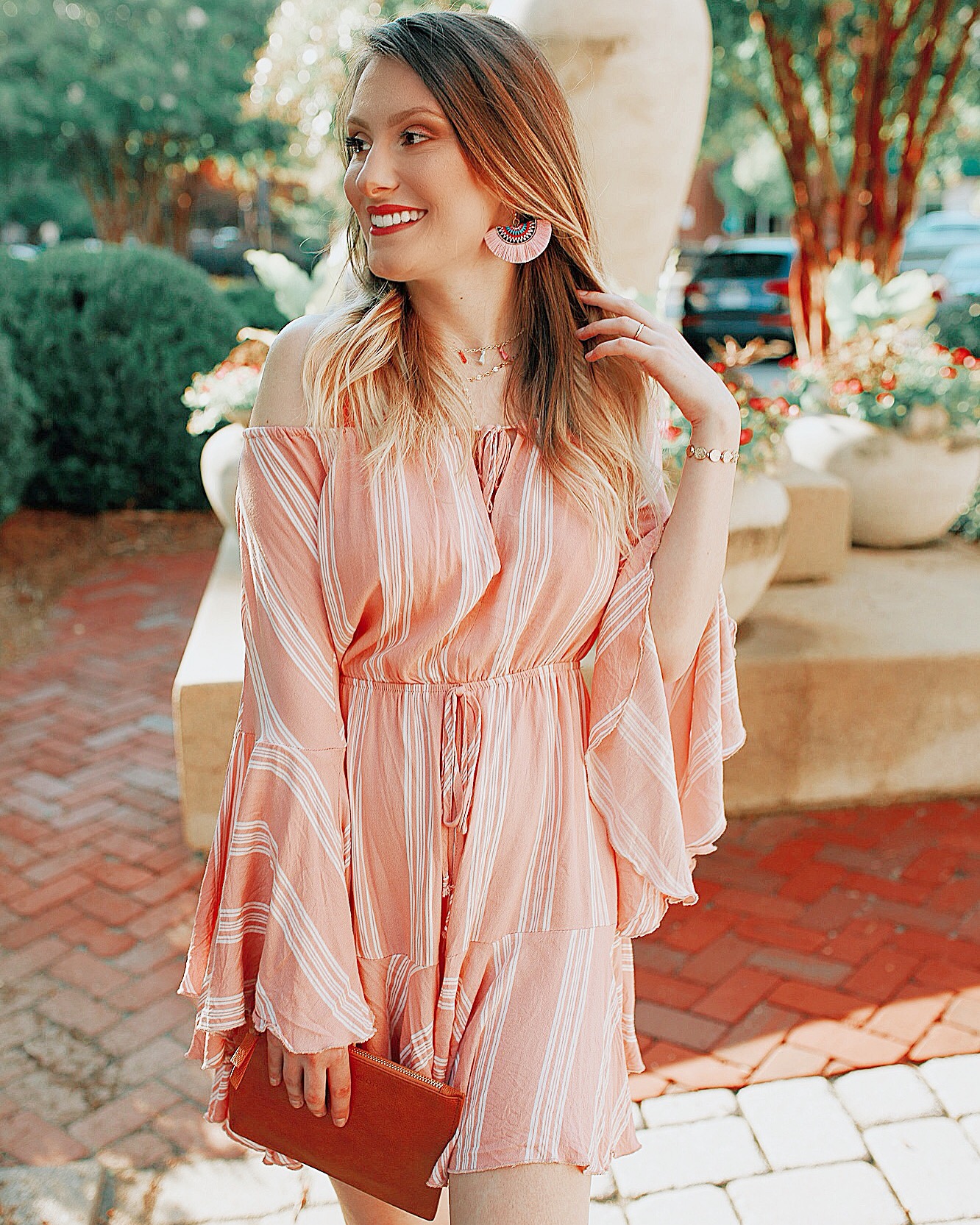 I was also ecstatic to have a matching tassel layered choker from Baublebar that goes perfectly with these earrings!
This cute little clutch was given to me at a blogger meet up at Anne Taylor.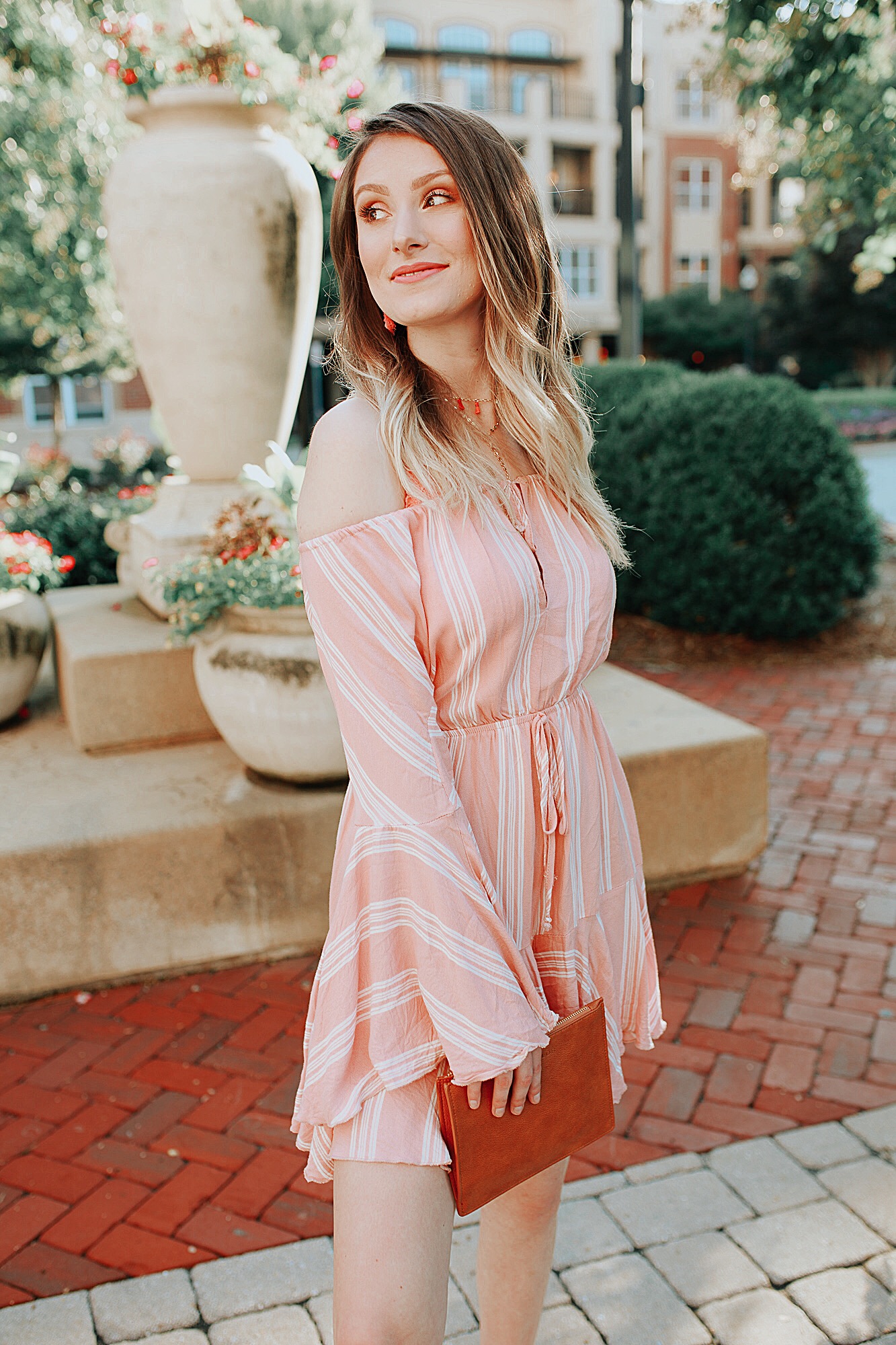 I hope you guys like this little summer outfit and don't mind my random trips down Honesty Lane.  I just want to be real with how I'm feeling because I'm sure so many of you feel a similar slump in areas of your life and you're not alone in that! <3
I love being a sound board for people so if you want to vent about your slump, I'm all ears!
You can comment, message me, or dm me on Instagram! @linnstyleblog