It's National Watermelon Day so I butchered a watermelon for pictures!  While summer is not my favorite season for many reason.  I'm pale, don't like to sweat, and hate insects.  The one thing I do love about summer is WATERMELON!  I wanted to match my fruit slices so I wore a cute pair of pink tassel earrings from Siam Hill Tribes, pink shoes that I just ordered for $10 from Fashion Nova, and a pink striped Ralph Lauren t-shirt.  I wore the most comfortable overall shorts that I just picked up at Forever21.  This has been one of my favorite summer outfits and I'm not even a fan of summer fashion!  These fun overalls will also transition well into the beginning of fall!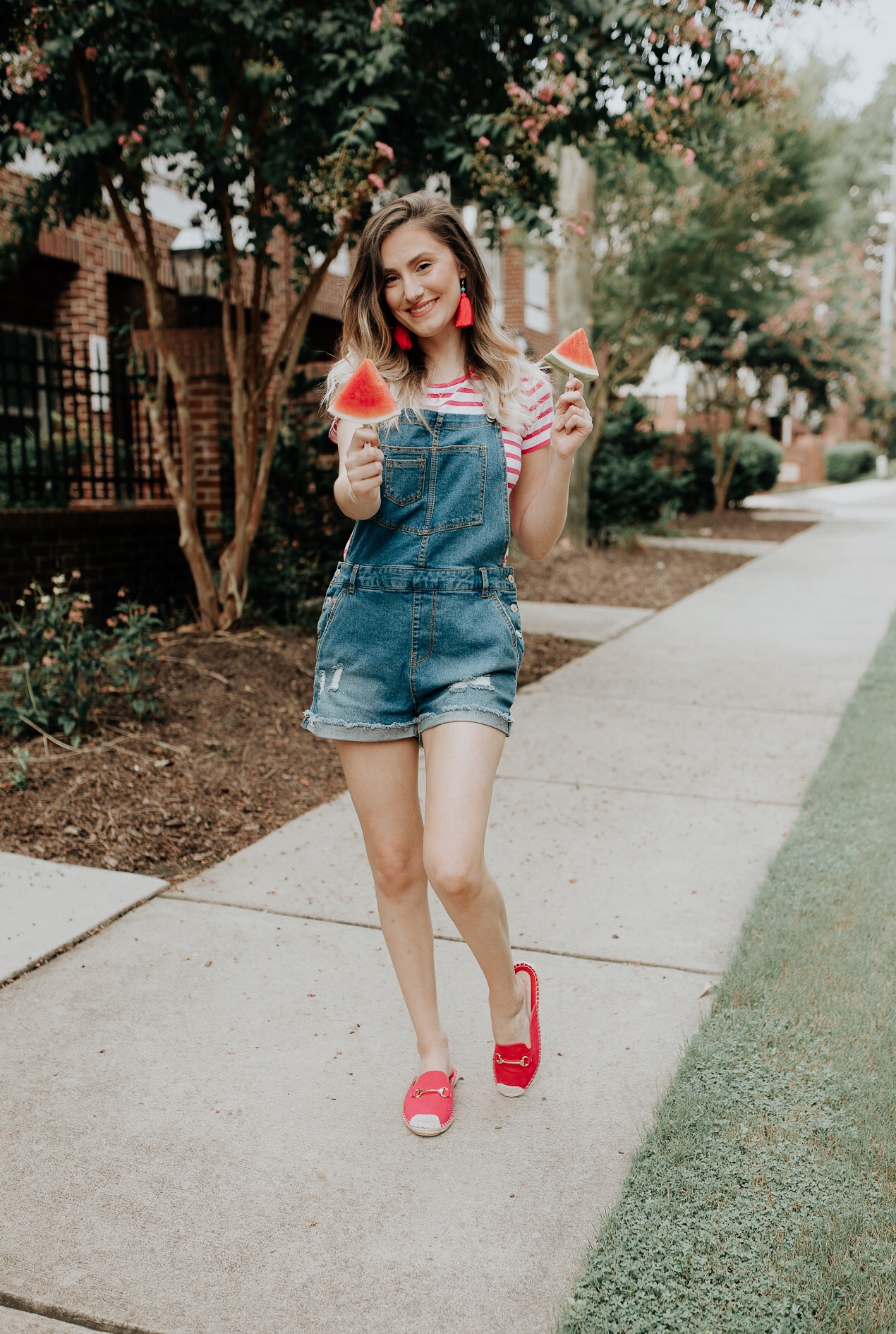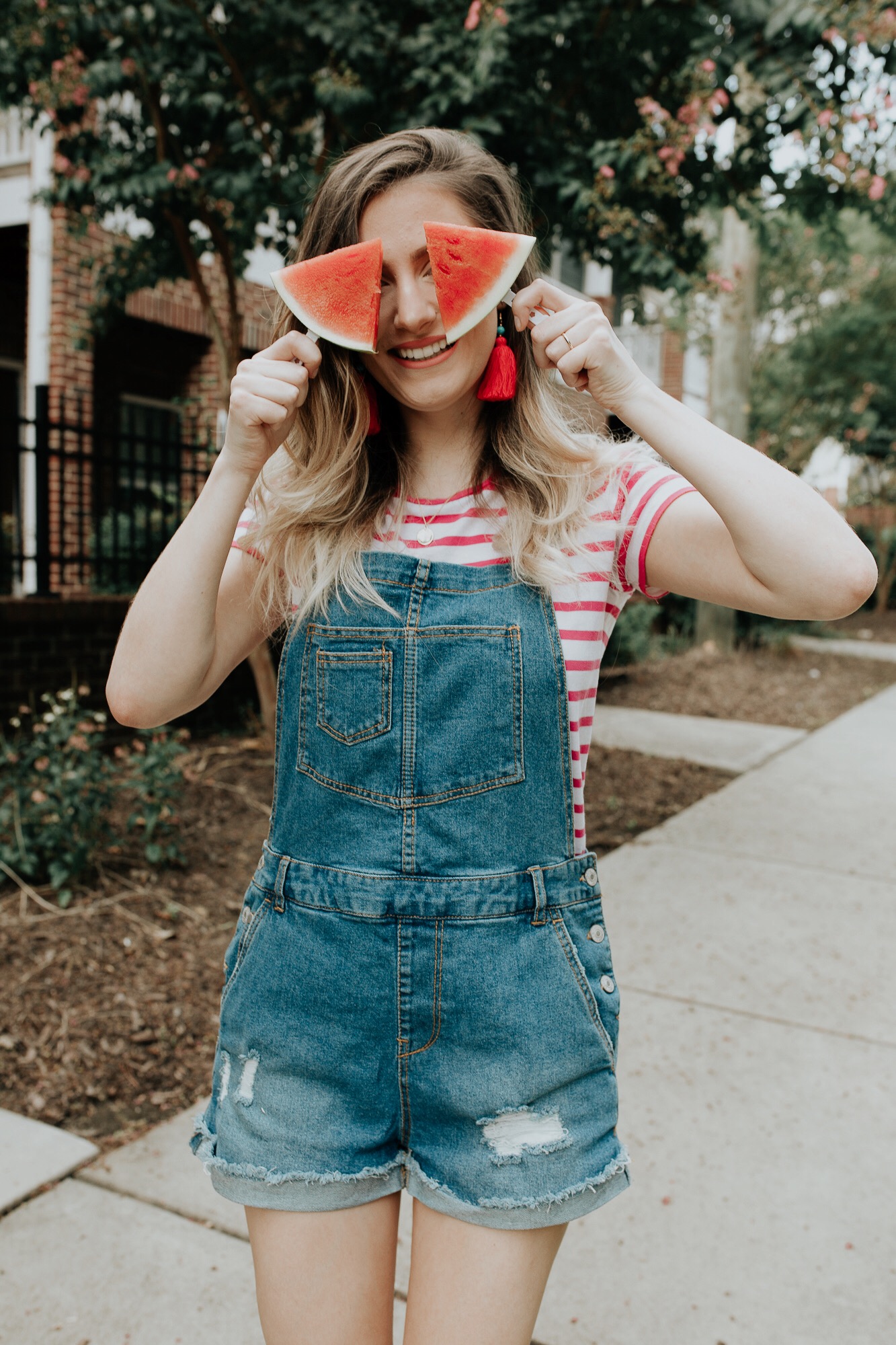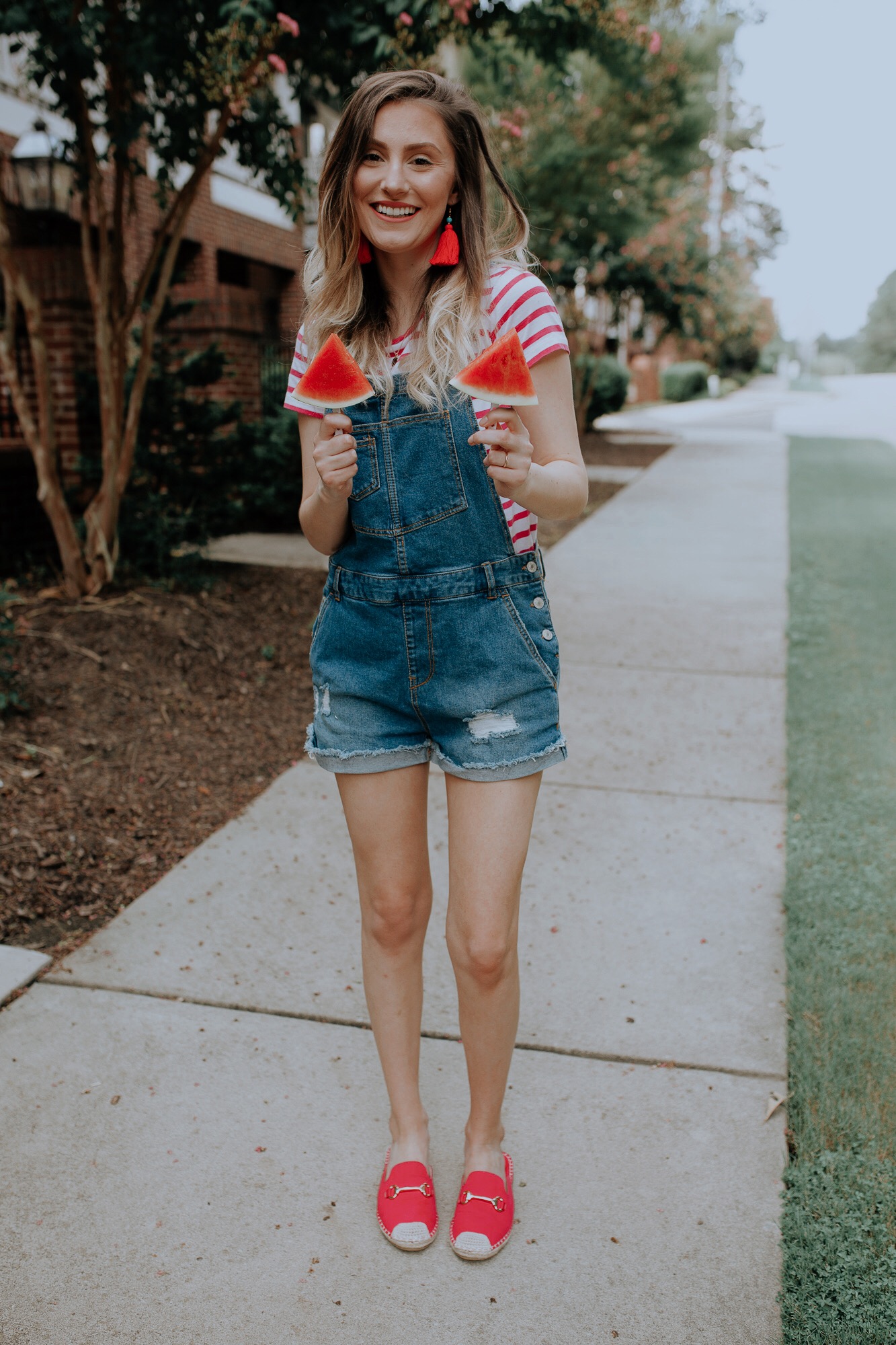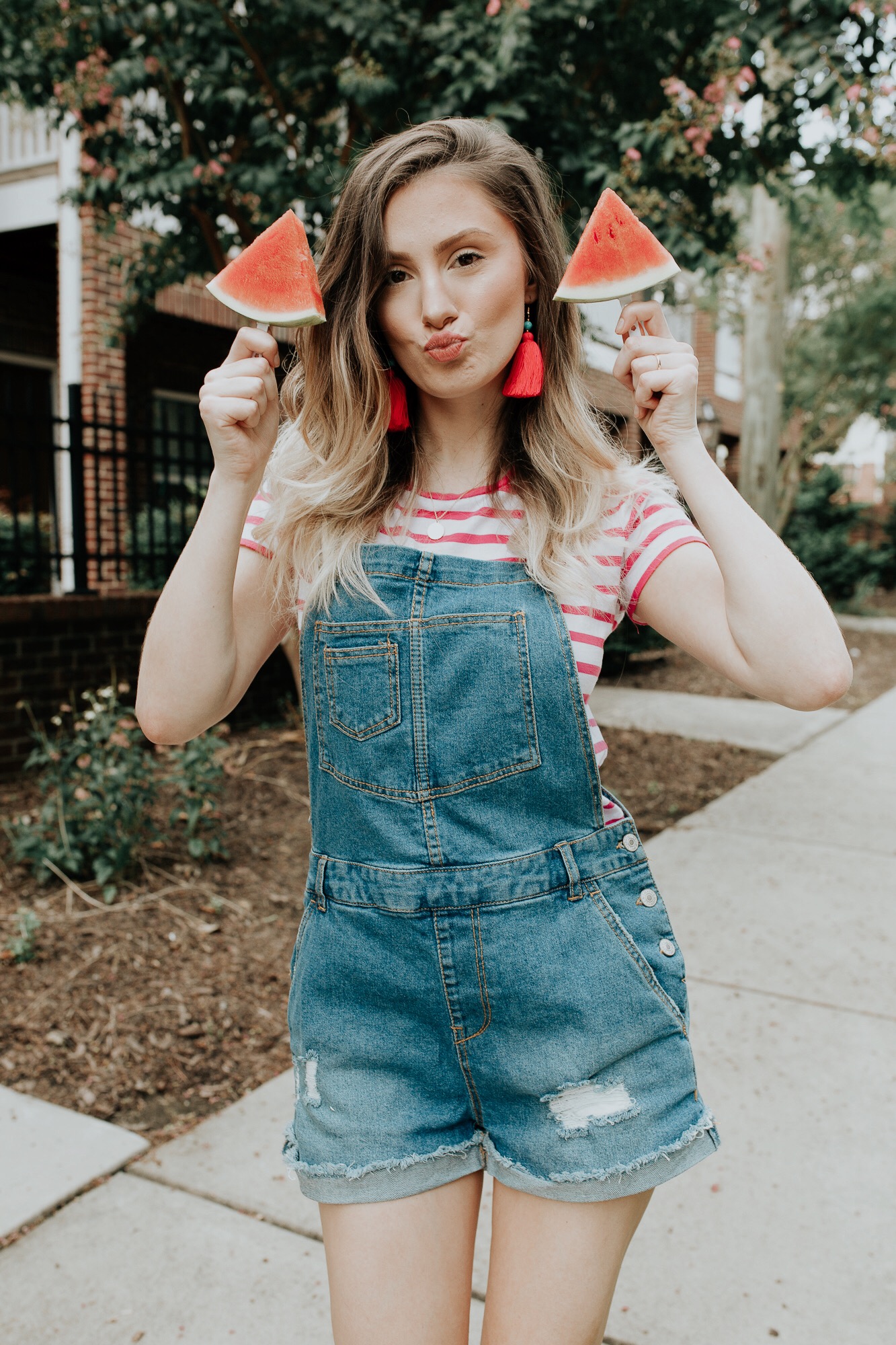 Since it is National Watermelon Day I had to share some watermelon recipes with you!  I do not cook so none of these are my recipes, hehe.  I found some delicious looking recipes that are perfect for summer!
Easy Summer Watermelon Salad from Berly's Kitchen
Watermelon Fruit Leathers by Domestically Blissful
Watermelon Salsa by The Gunny Sack
Watermelon Lemonade by Cooking Classy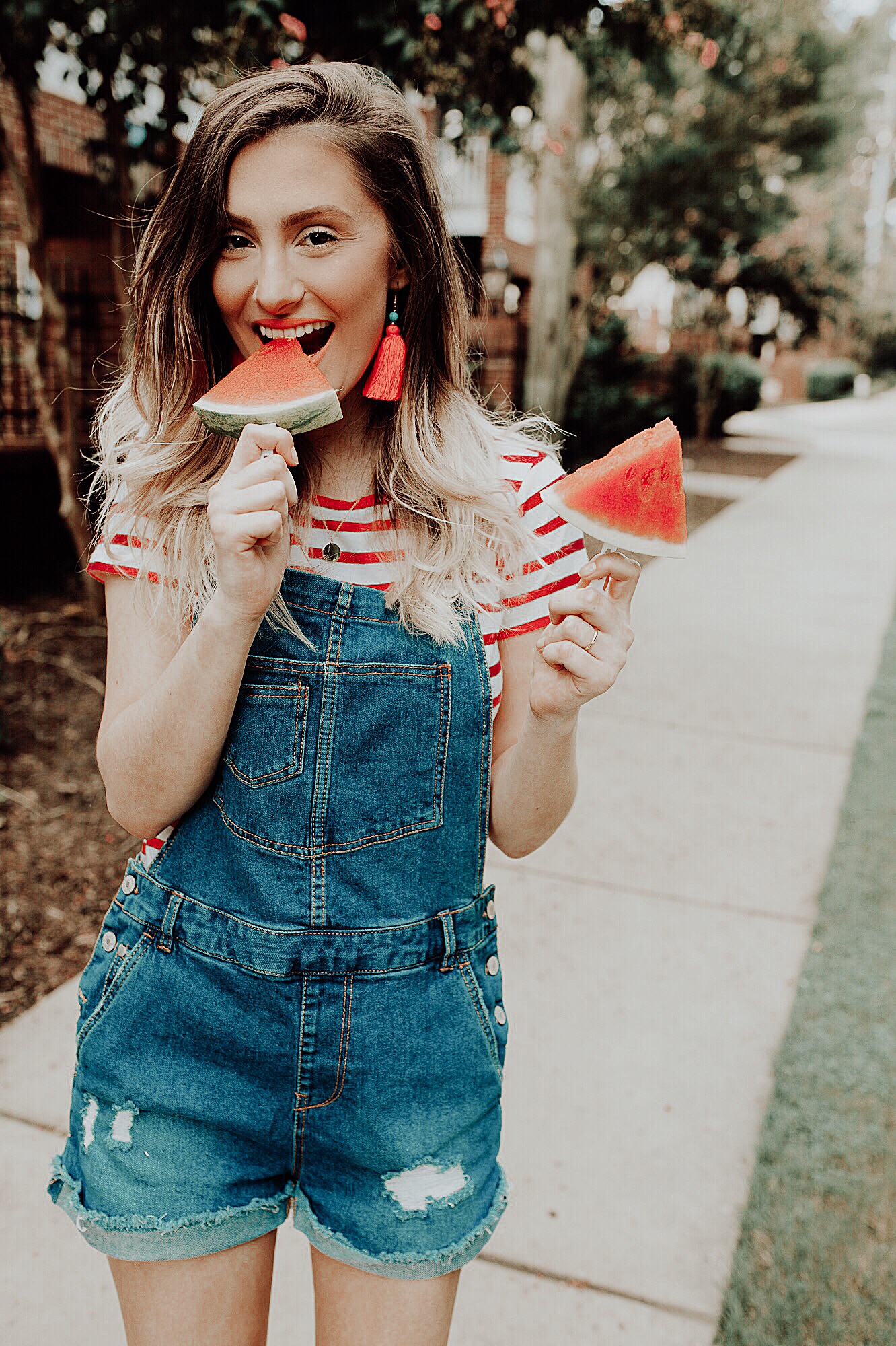 I wanted to thank you guys for the amazing response to my last post!  I got so many sweet encouraging messages and have never gotten so many clicks to my website from Instagram.  You guys are the best and all of the sweet messages are what keeps me going with this whole crazy blogger thing.