I love styling the same pieces in different ways!  Ideally I would never have to repeat outfits if I didn't want to but let's be real, I don't have that kind of money haha!  Sometimes I get sponsored by clothing brands but 99% of my fashion posts are things I bought myself and it adds up fast!
I wore these blue and white gingham shorts with their matching crop top in a previous post.  As much as I love that little gingham set, it is very rare that I feel confident enough to wear a crop top.  I tucked a simple little white tank top into my gingham shorts and then added this pink duster cardigan from Romwe to add some layering and more color.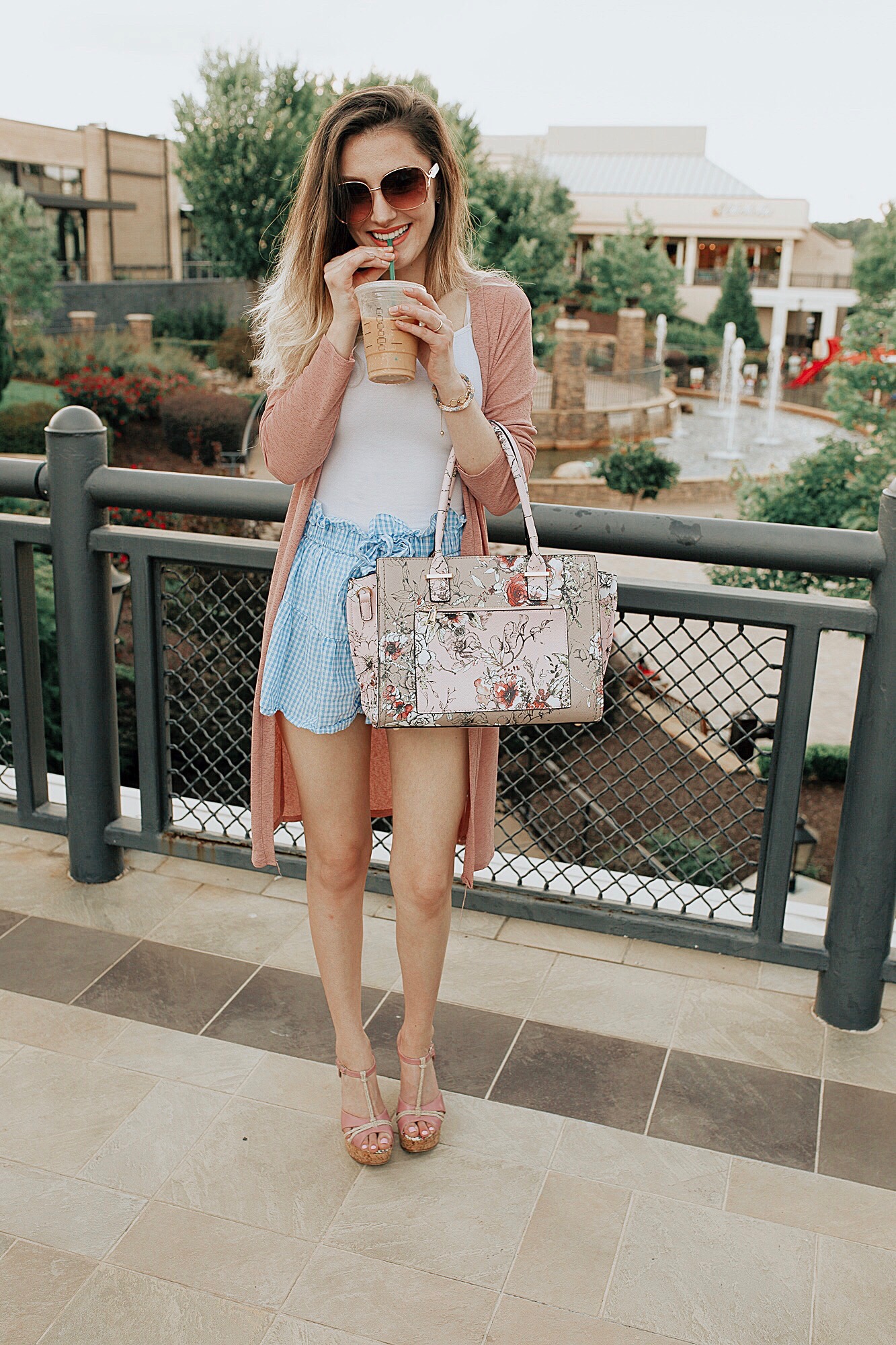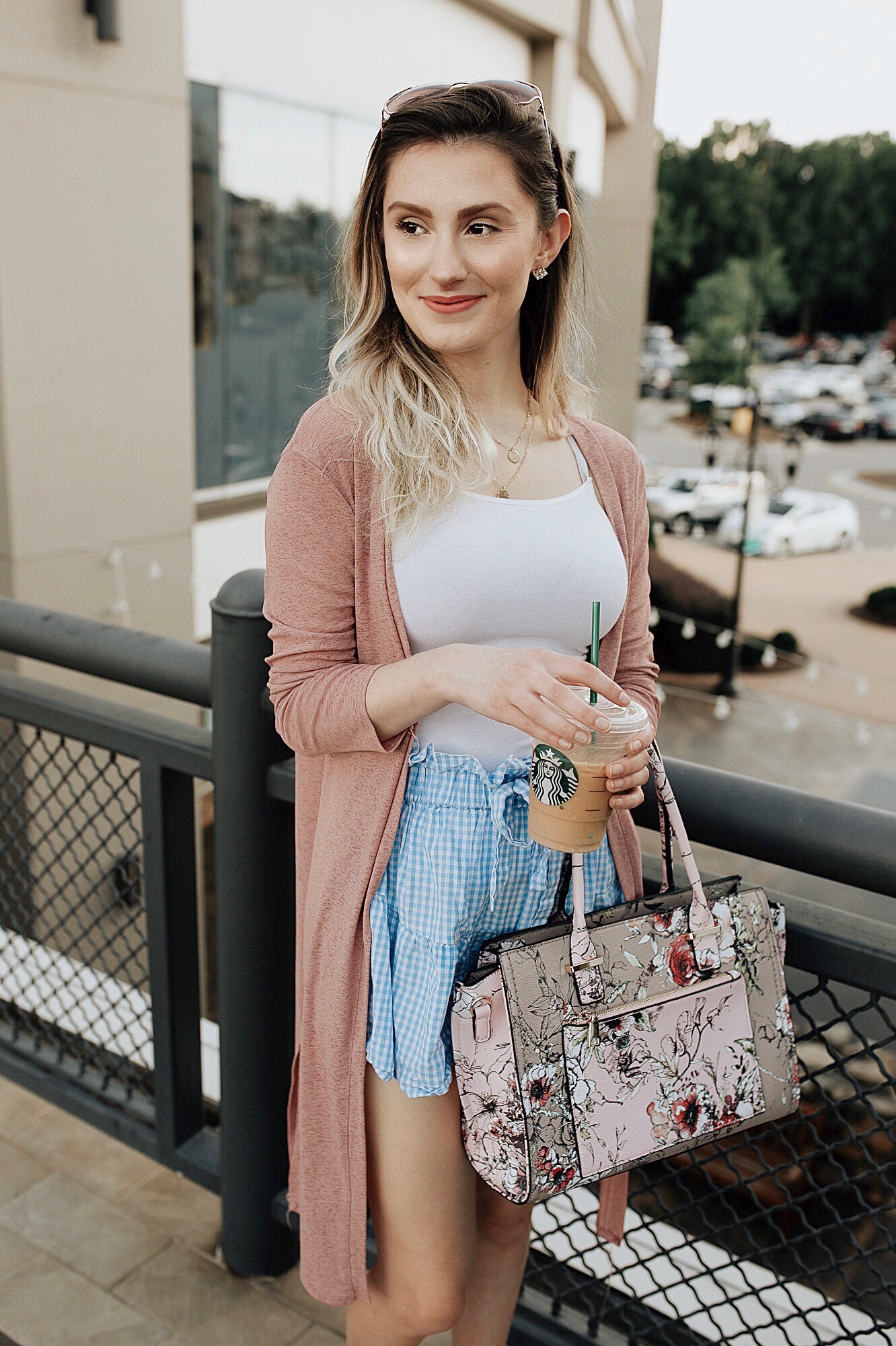 I found this beautiful purse at Tj Maxx for only $30!  It is the perfect transition bag to cary into fall.  Purple shades are going to be very on trend this coming season!
My heels are very old and from Rugged Warehouse from $5!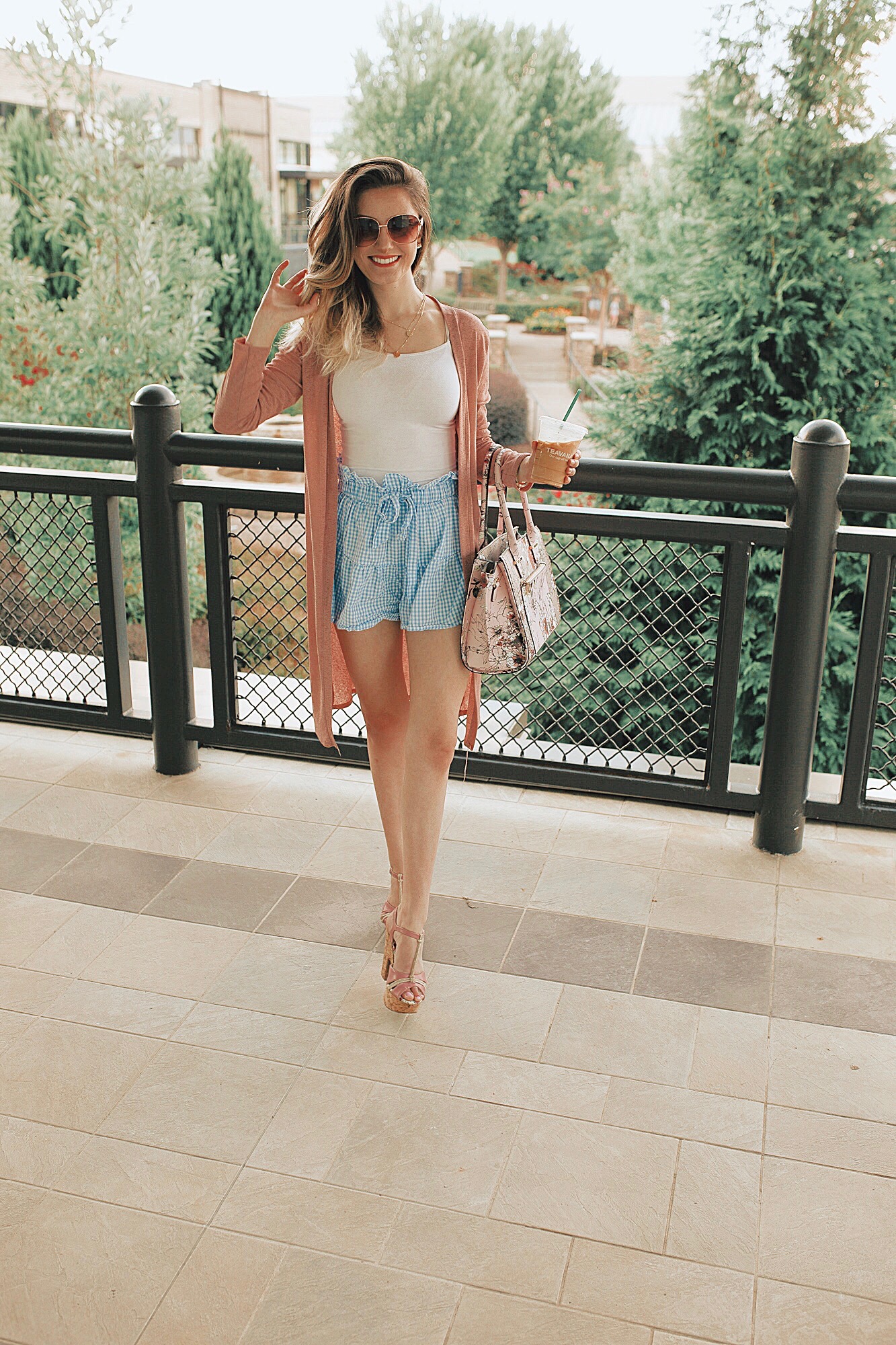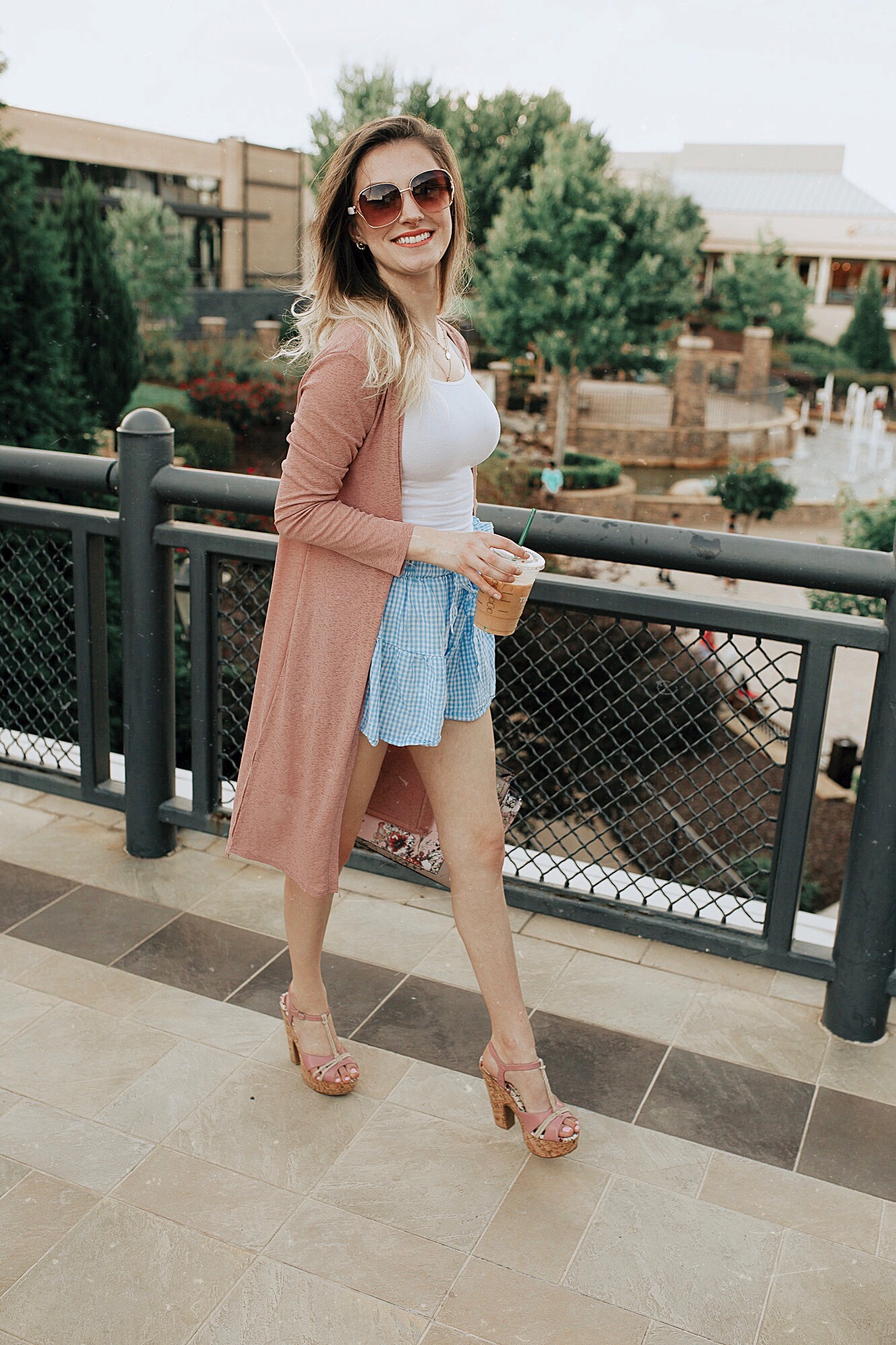 On a different note, I am so proud of Joel and I for cutting back so much on our Starbucks consumption and eating out!
Taking these pictures was my second time having Starbucks in two weeks!  We had taken a look at our spending habits in graph form and were shocked by how much money we wasted on take-out and coffee.
Since then, we have cooked at home everyday this month and only had Starbucks a handful of times!
I'm often disappointed in myself for my lack of willpower and discipline so I am so happy this change in spending habits has been sticking so far!
Let me know some ways that you save money!  I want to start cutting back on other unnecessary purchases too!