If you've been following me for a while then this navy chevron cami culotte jumpsuit from Forever21 might look familiar.  I wrote about it earlier this year while it was still cold out.  This jumpsuit is one of my favorite articles of clothing because of how versatile it is.  It looked nice with a jacket when the weather was much cooler and I was able to dress it up with heels.
For this outfit of the day post I decided to style it casually for hot summer weather.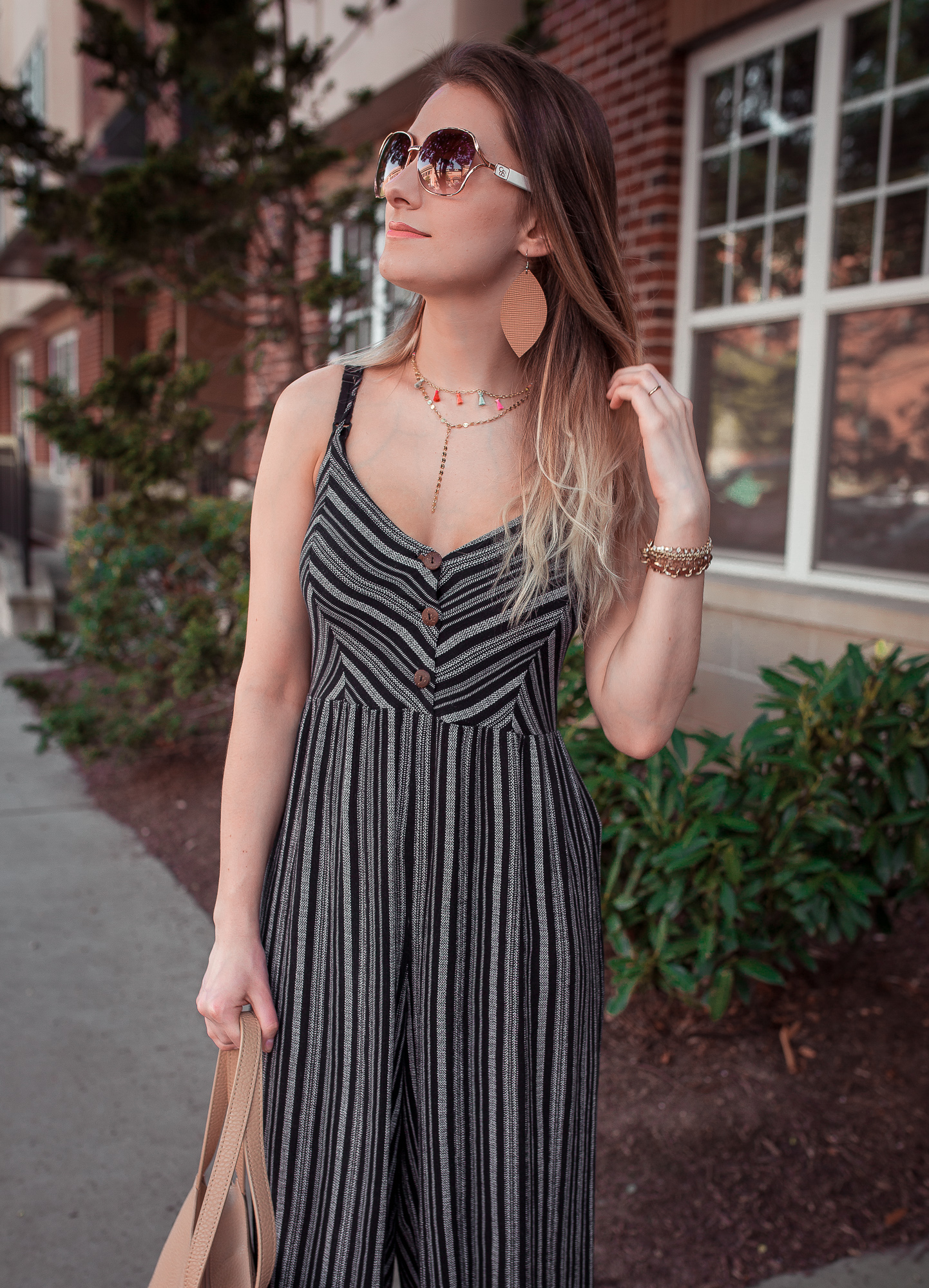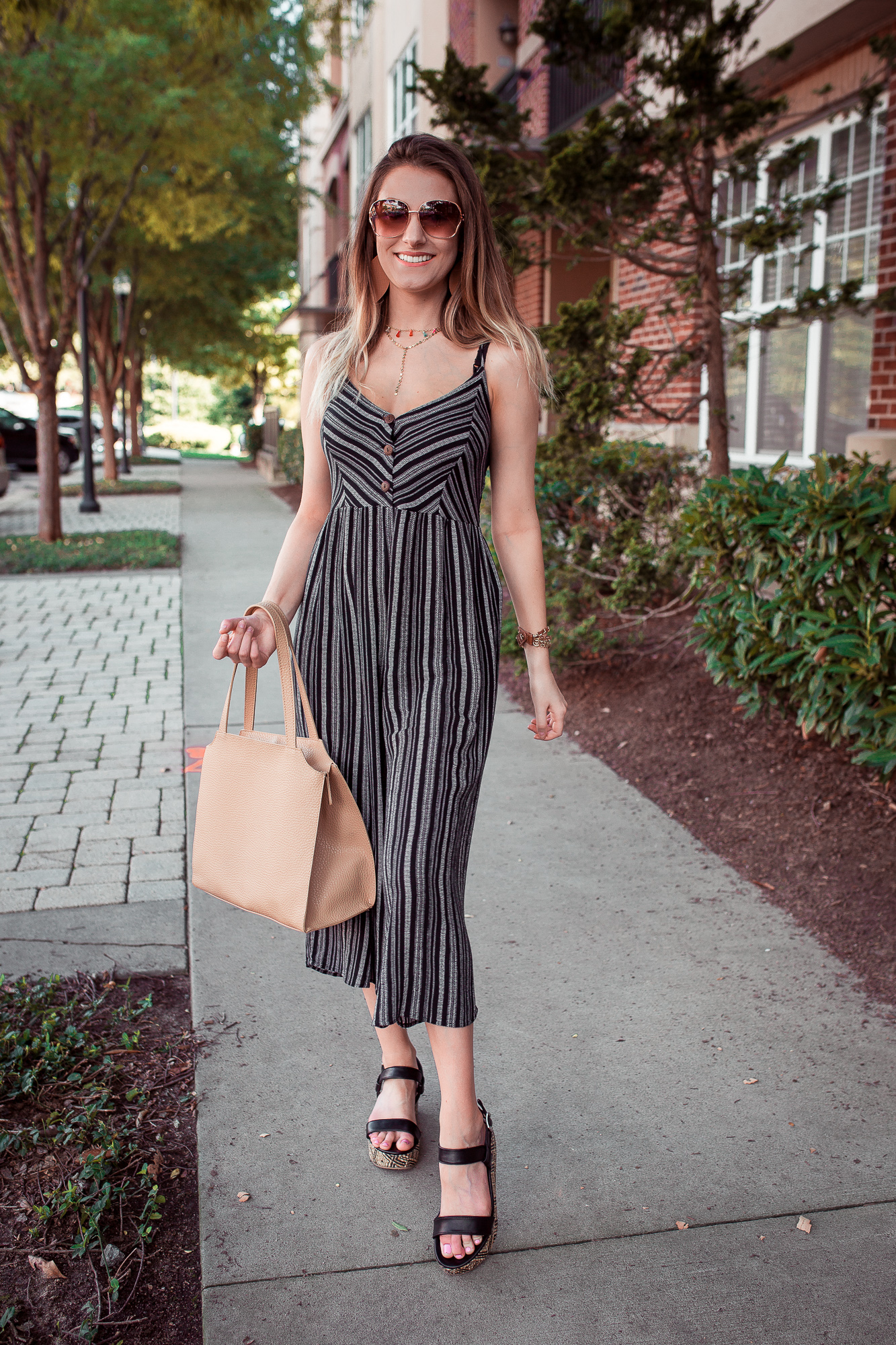 I wore this jumpsuit on its own with now layering because it is way too hot for that!  I kept my shoes casual and threw on my favorite sandals of this summer.  These platform sandals from Target are so cute and surprisingly comfortable.  I've written about my love for them before!  They make me look taller and elongate my legs like heels do but since they have a flat surface I can easily walk around in them with a baby on my hip.
I accessorized with my favorite Jessica Simpson sunglasses that were such a steal at TJ Maxx!  I wore my new layered tassel choker that I found on sale from Baublebar (ya girl has 2 kids, everything I buy is on sale hehe), and my favorite leather earrings from RSA Studios.  They have the cutest leather and vegan leather earrings for such great prices!  I love how versatile this pair is, the tan color is perfect for summer or fall!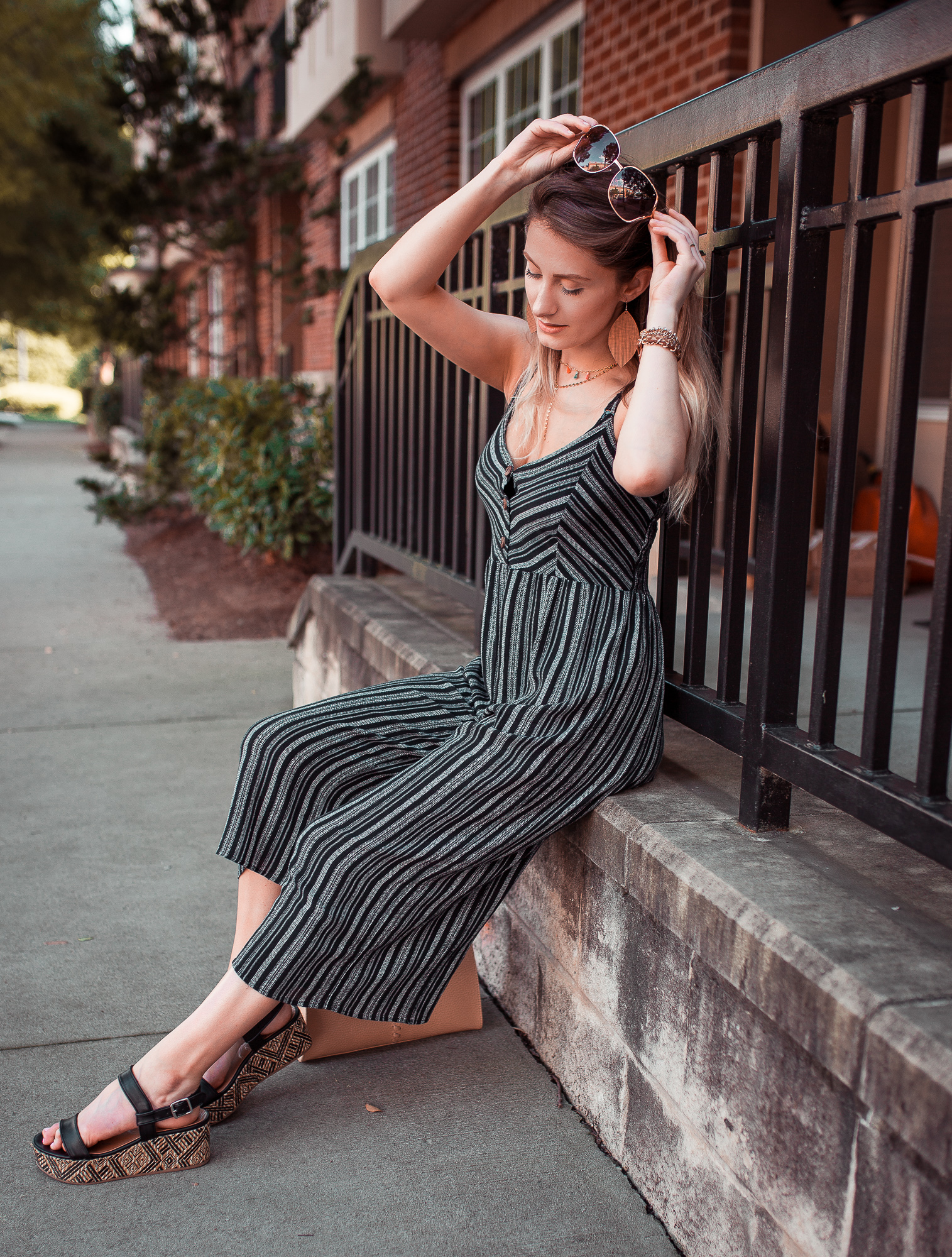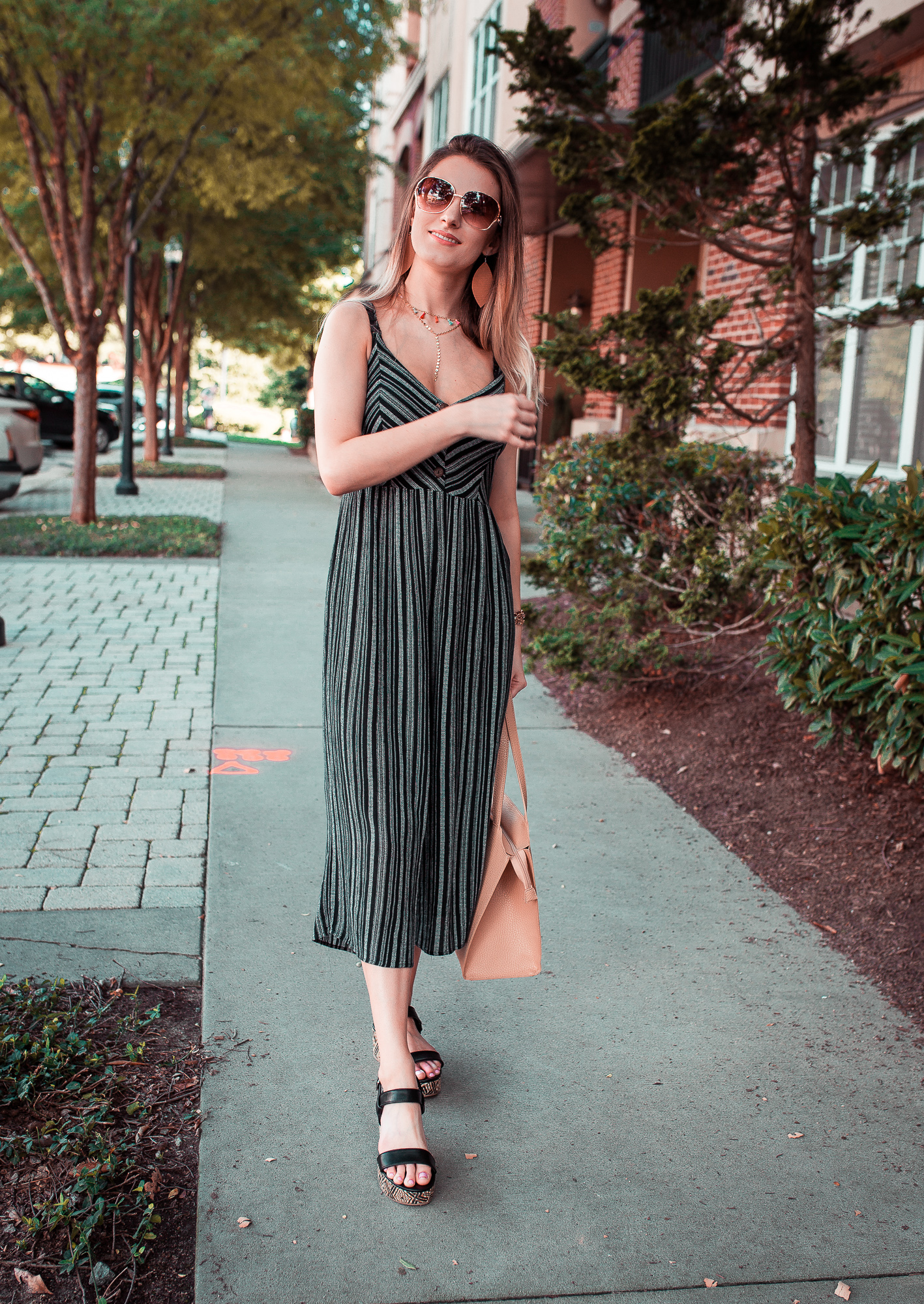 Unfortunately, this jumpsuit has been through a lot.  When Catalina was nursing through the night I was a much larger cup size so this jumpsuit got stretched out in the chest region. Since she has been sleeping in her crib throughout the night I swear I must have dropped multiple cup sizes within a week and was so happy that this jumpsuit fits better. Sadly, it was too late for the jumpsuit and I lost the top button.  I have been very salty about it.  Talk about first world problems!
Don't forget to subscribe to my newsletter!  I want to start sending out emails to you guys whenever I see a good sale you might like or prepaid Starbucks e-cards!