The temperatures are finally starting to cool down here in North Carolina, I've had my daily psl, and I'm wearing my favorite sweater.  It's basically an autumn wonderland up in here.  Naturally, I've also been adding cute boots to my closet in preparation for the changing seasons and these $33 cut-out ankle boots from Target have been my sole mates!
As we all know, Target has really stepped up their style game within the past year.  The quality of their clothing has also been on par with other much more expensive brands.  With over 800 reviews, the Wenda Cut-Out Booties are just barely shy of a perfect 5-star rating!  Not only are they the most interesting gorgeous booties I have ever seen, they also do not hurt my feet!  I have worn them on multiple shopping trips and not have any problems with foot pain or blisters.  According to the reviews on Target, many customers find these shoes comfortable to wear for extended period of time and walking as well!
Did I also mention these super comfortable cut-out booties are only $32.99?!  I have the tan pair, but they also come in black and cognac. Clearly, I need to purchase the other colors as well!

The Wenda Cut-Out ankle booties are also incredibly versatile!  I have been able to wear them with so many different outfits and styles!  My favorite style combinations are with jeans and a cute top, or with my favorite denim dress.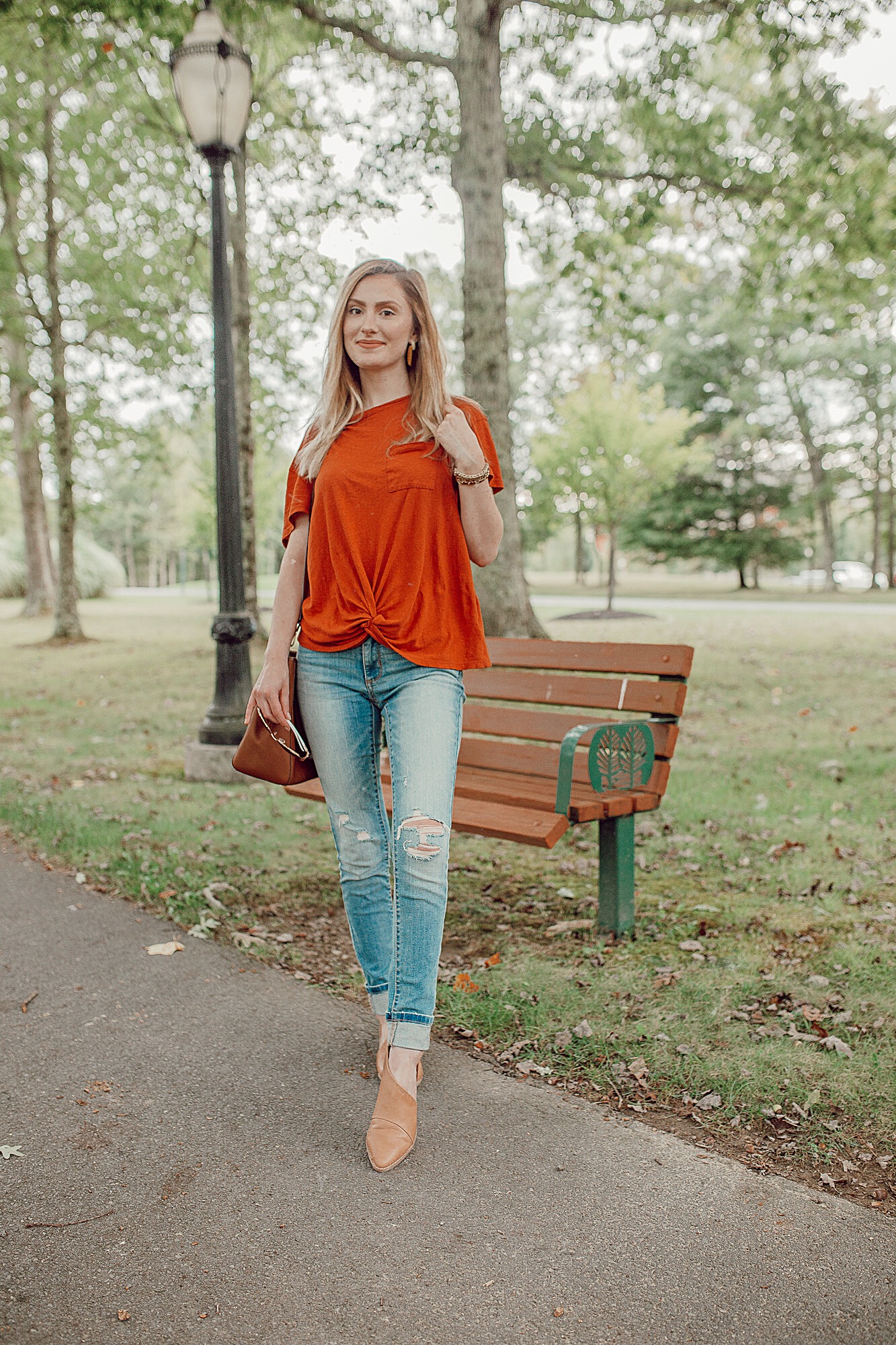 I was so happy to see that Target reposted my Instagram photo of these ankle boots on their product page for the Wenda Cut Out Booties!