"On the night you were born the moon smiled with such wonder, and the stars peeked in to see you.  Heaven blew every trumpet and horn on the wonderful, marvelous night you were born."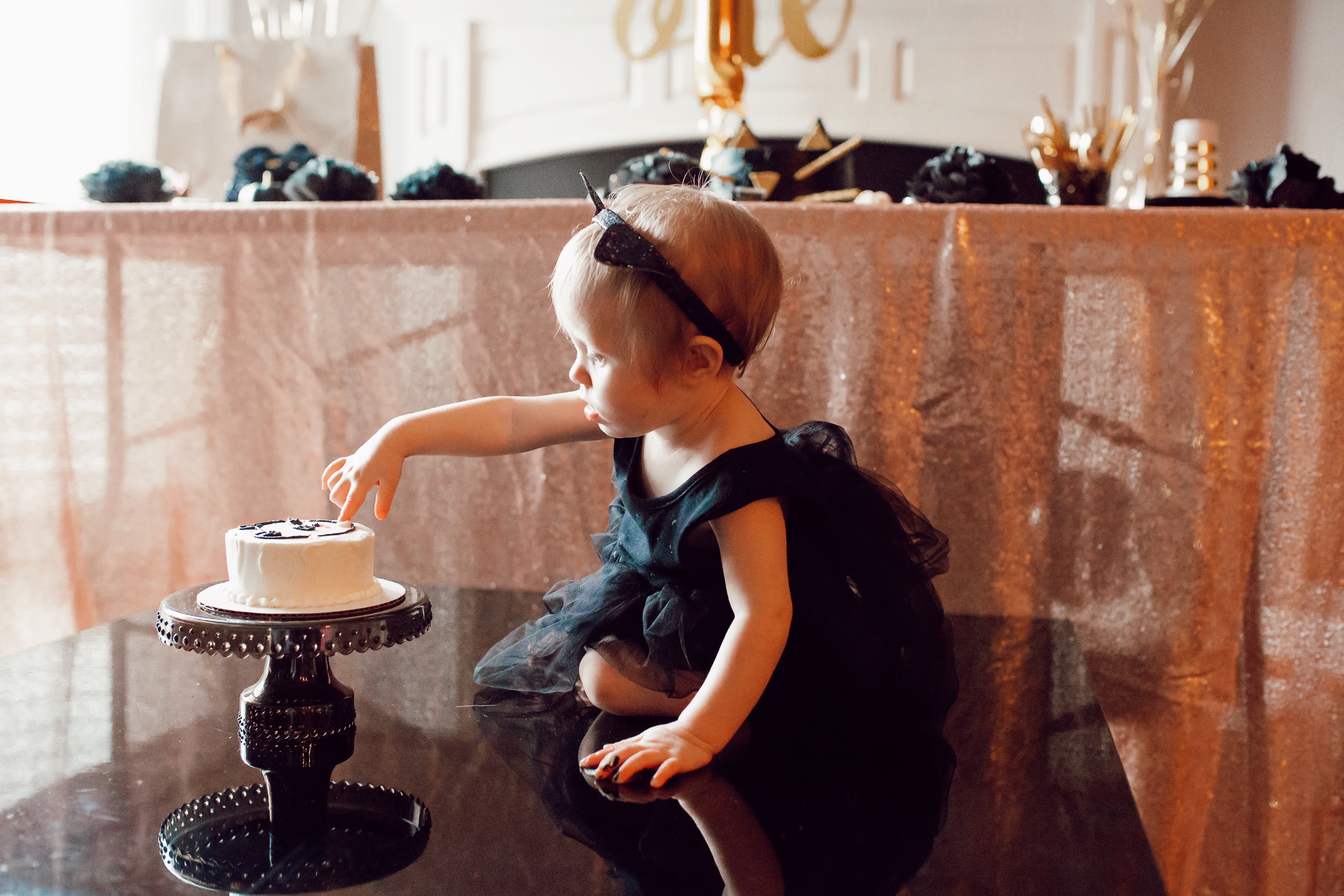 I can't believe that my baby is one year old already! She started walking the week of her party and I discovered her first tooth peeping through the gums!  Everything is going so fast and needs to slow down!
I was excited when I got pregnant at the end of January and knew I was having an October baby!  October is my favorite month!  With her birthday so close to Halloween and her name being CATalina, I thought a black cat themed birthday party would be perfect!  Pinterest was my best friend throughout this party planning process.  I found her black tutu dress on Amazon and the cutest glitter cat ear headband at Target.  She looked so darling in them!  Most of her party decorations were from Target and Amazon, to be honest!
I had Catalina's cakes made at Buttercream's Bakeshop in downtown Apex and that did such an amazing job!  I showed them a picture that I found on Pinterest and told them it was exactly what I wanted.  It turned out identical and I was so happy with it!
I'll have everything linked at the bottom of this post!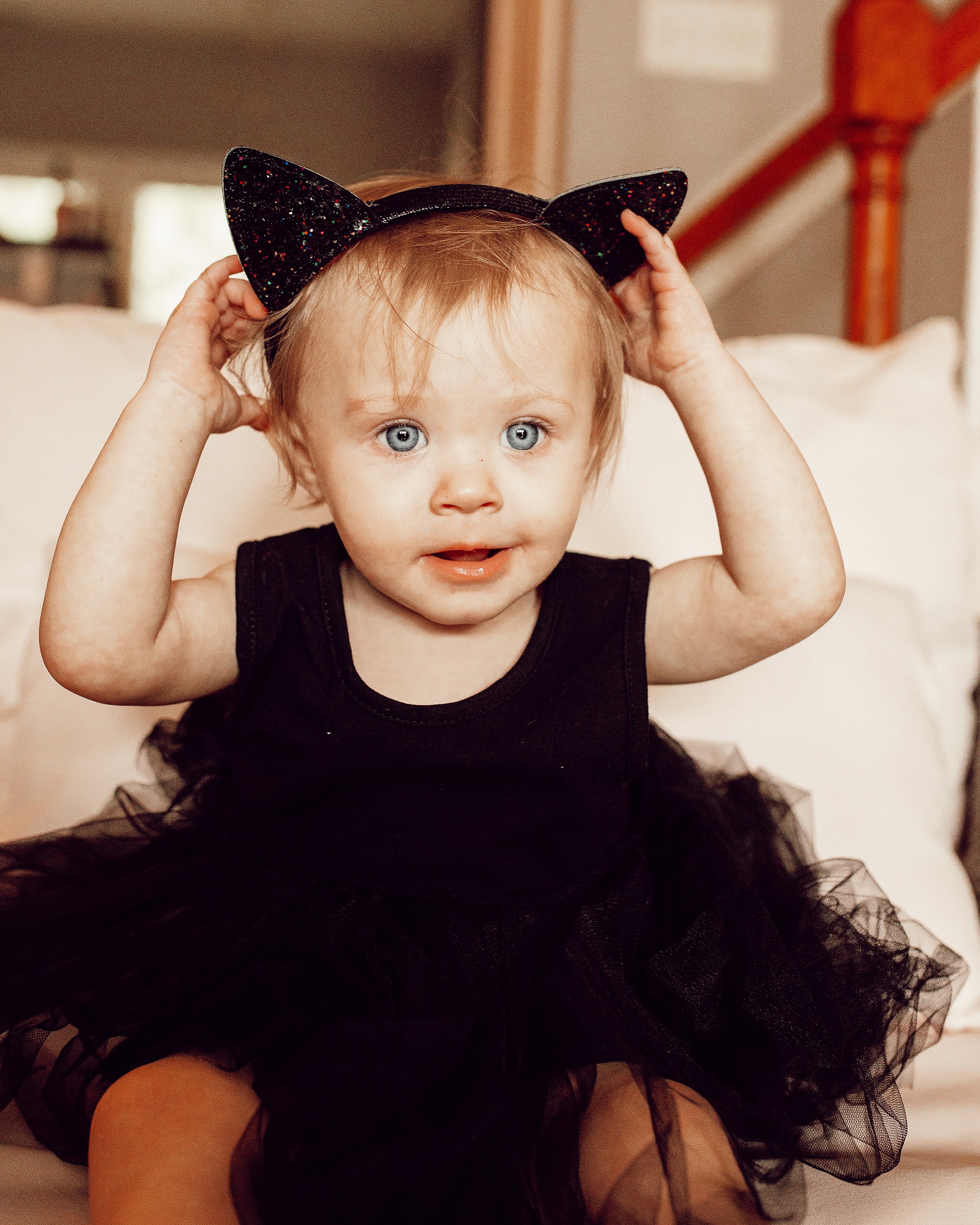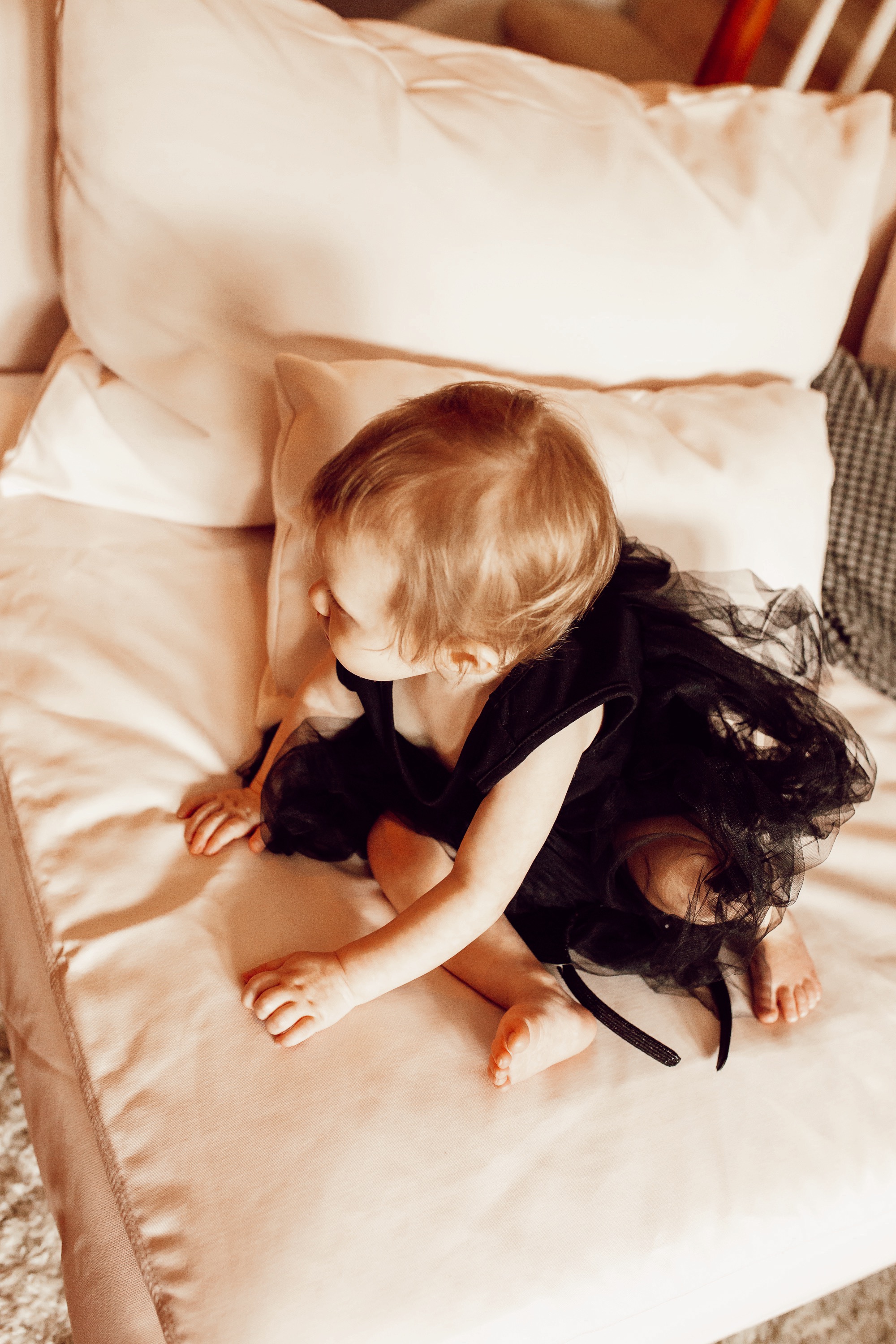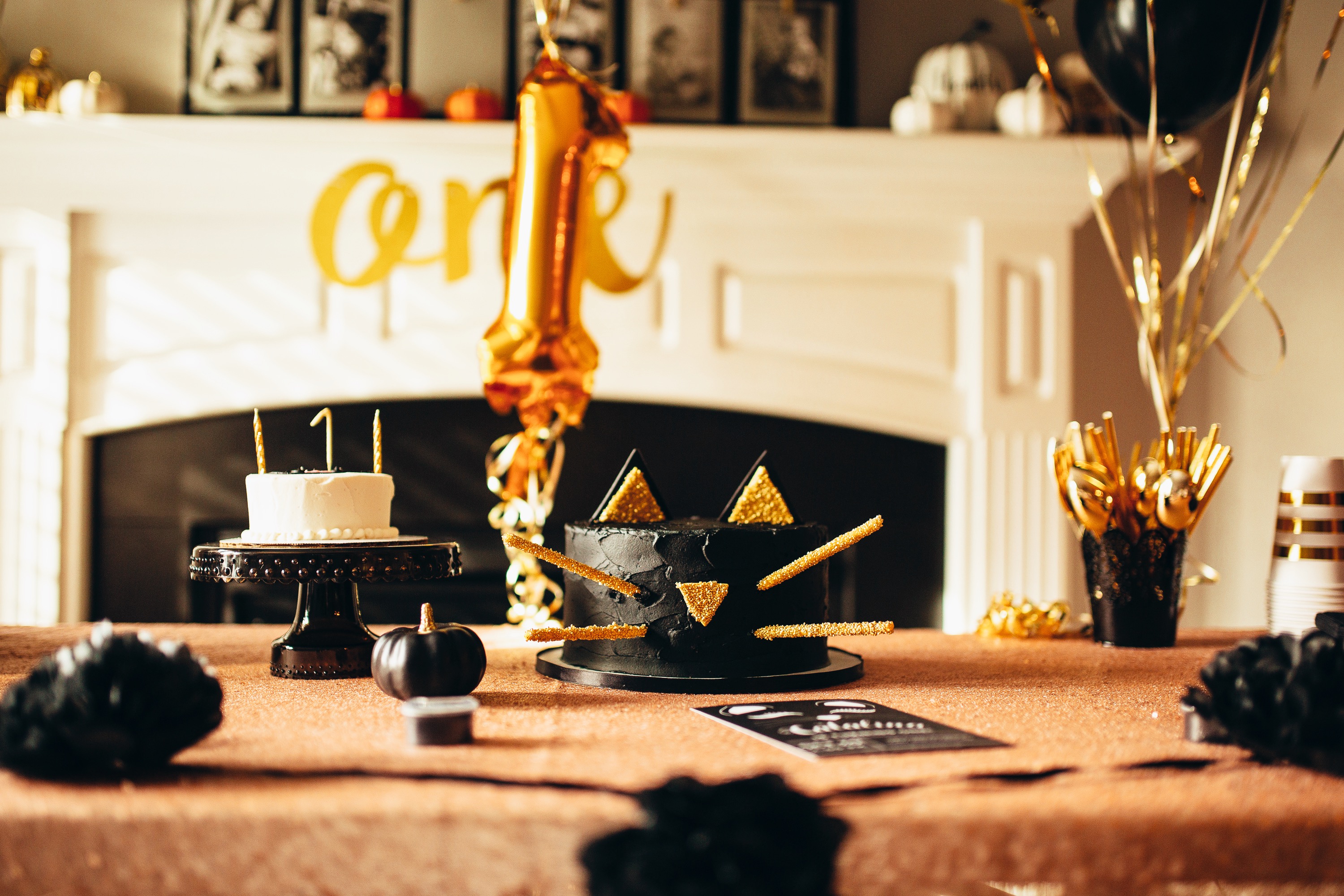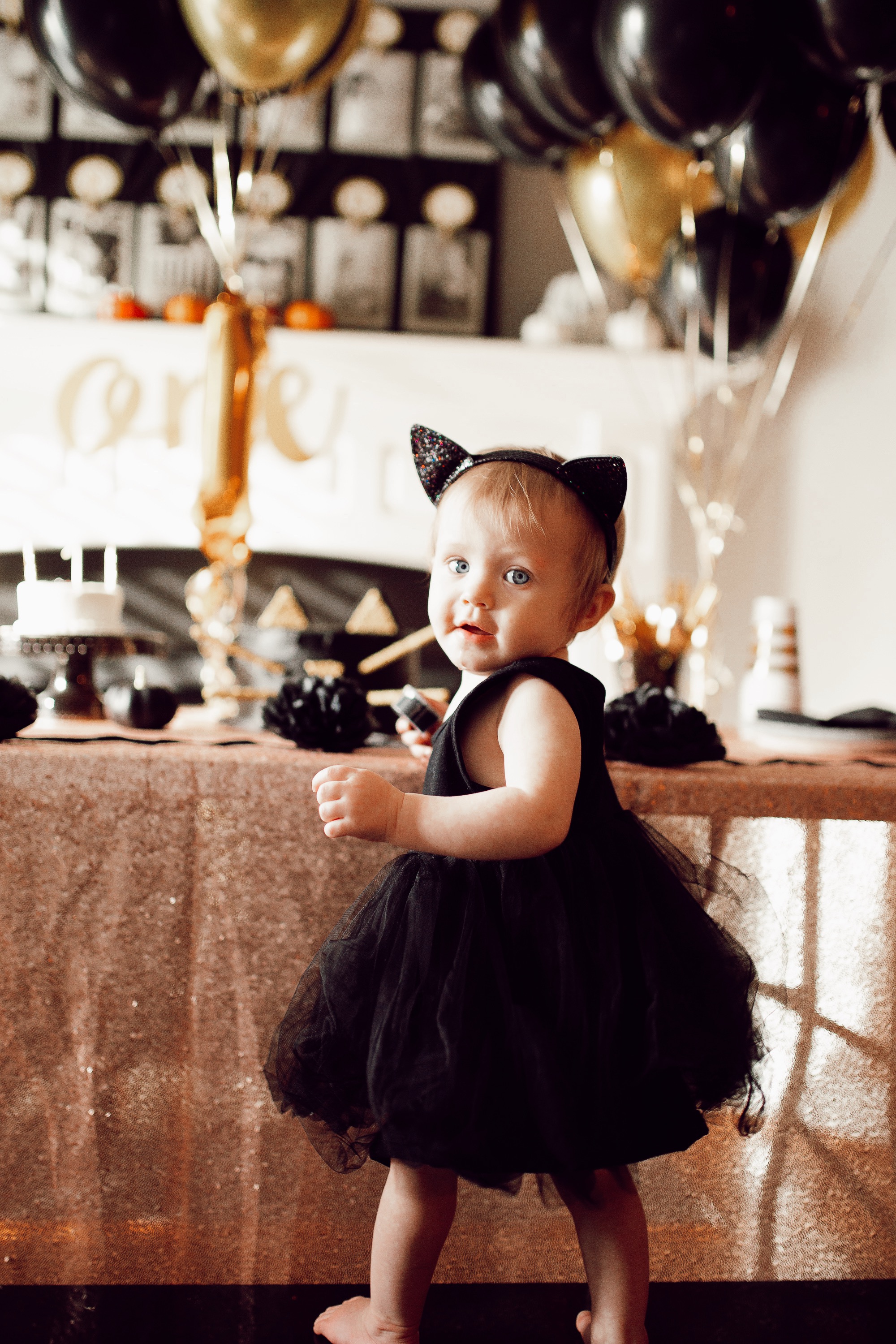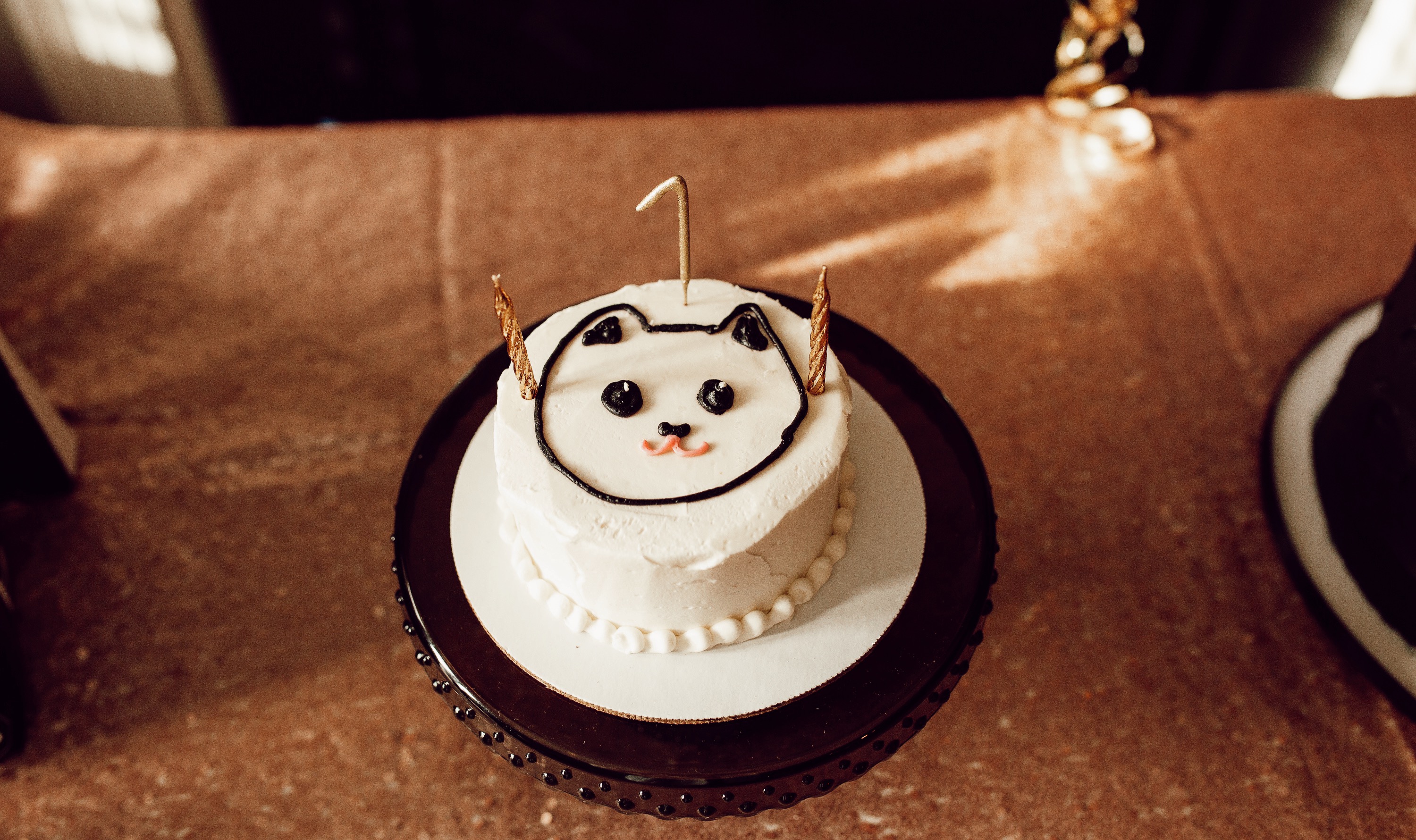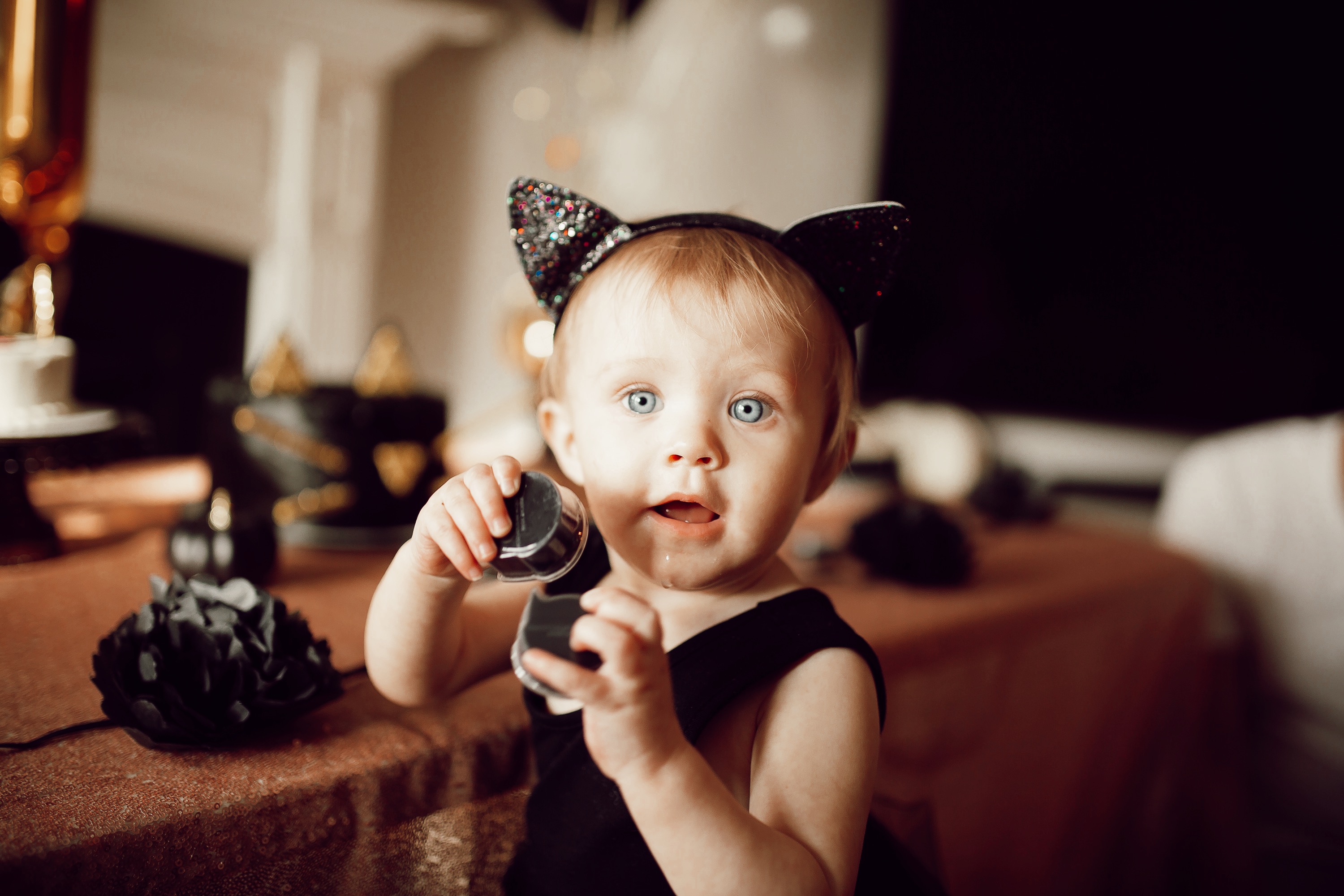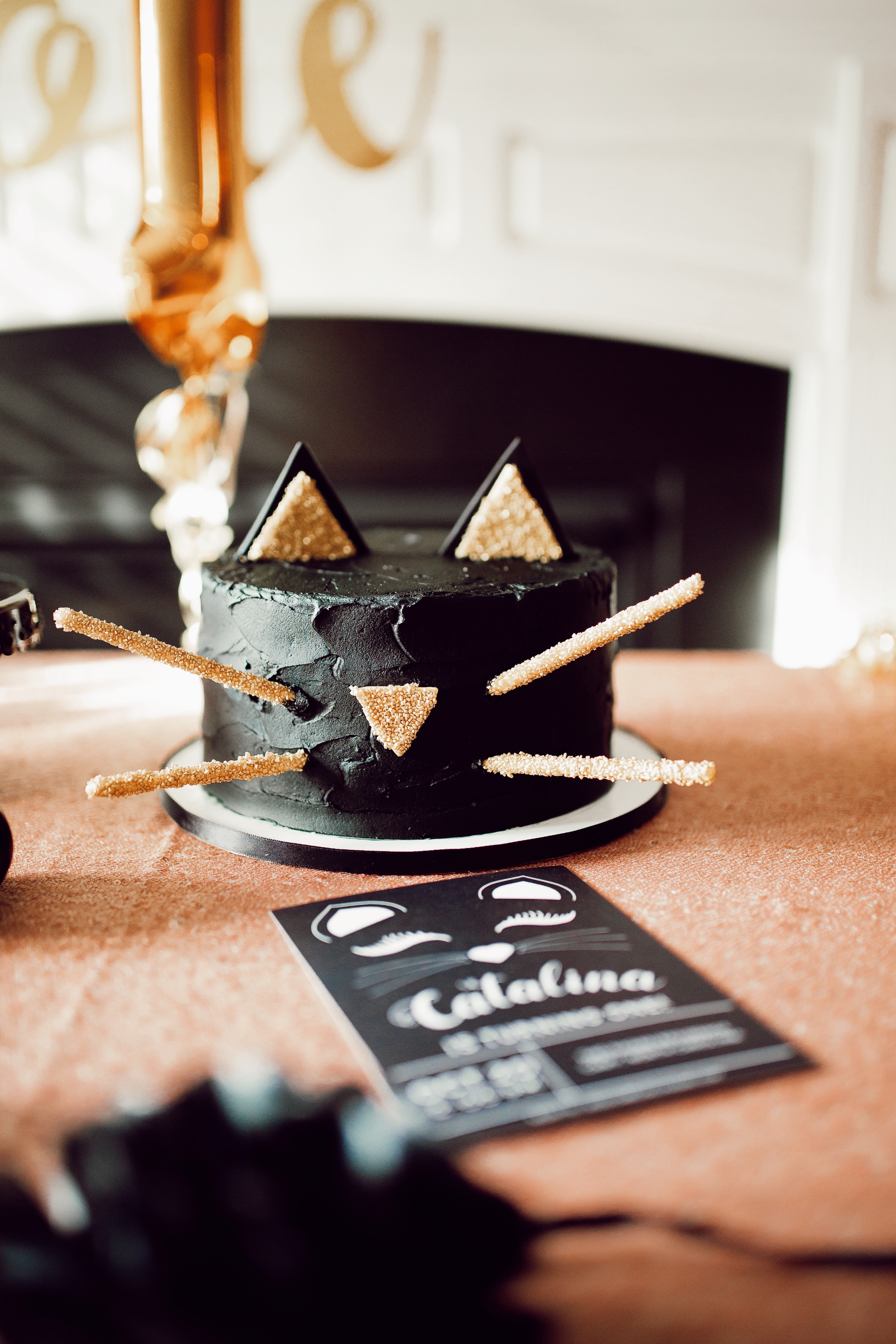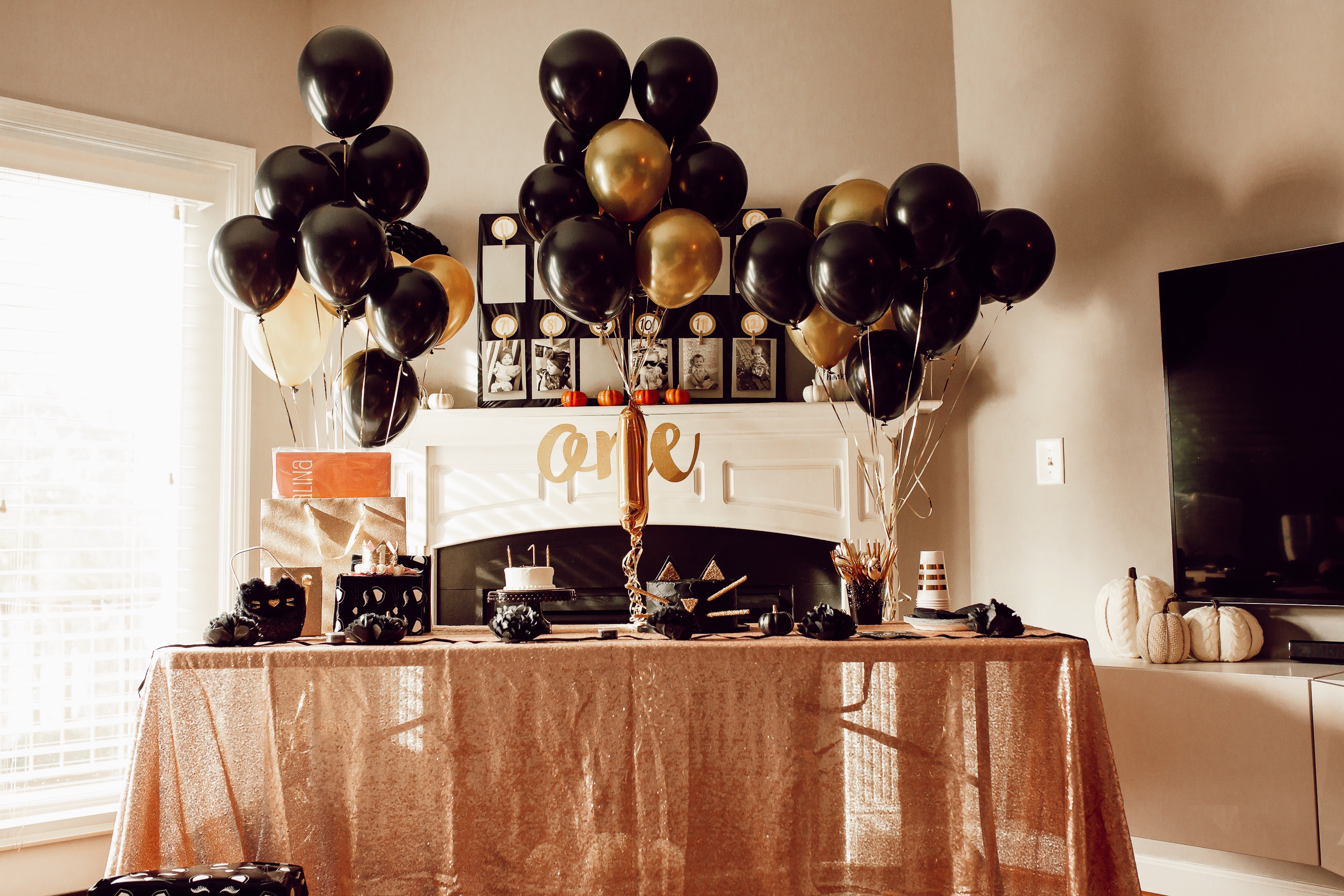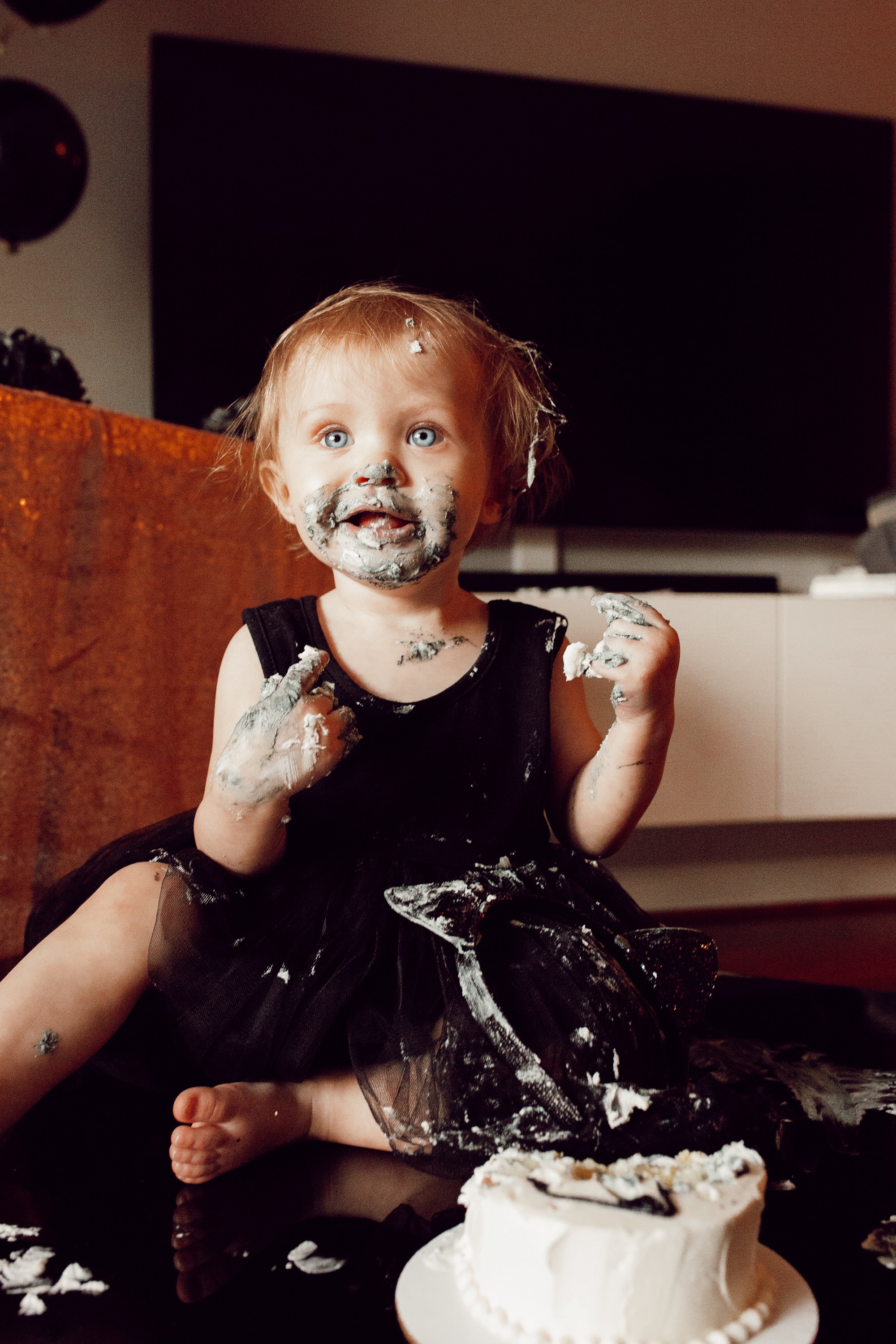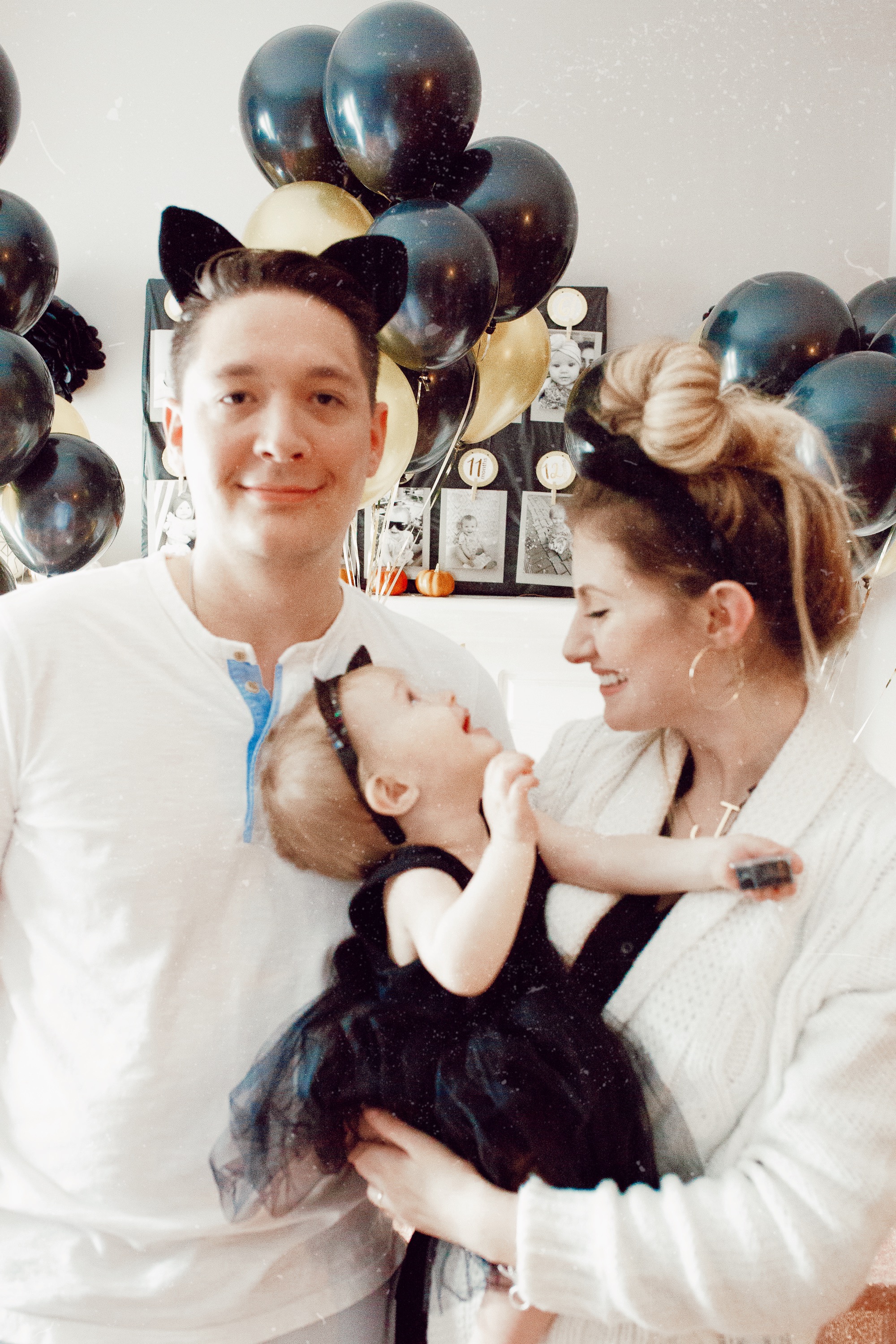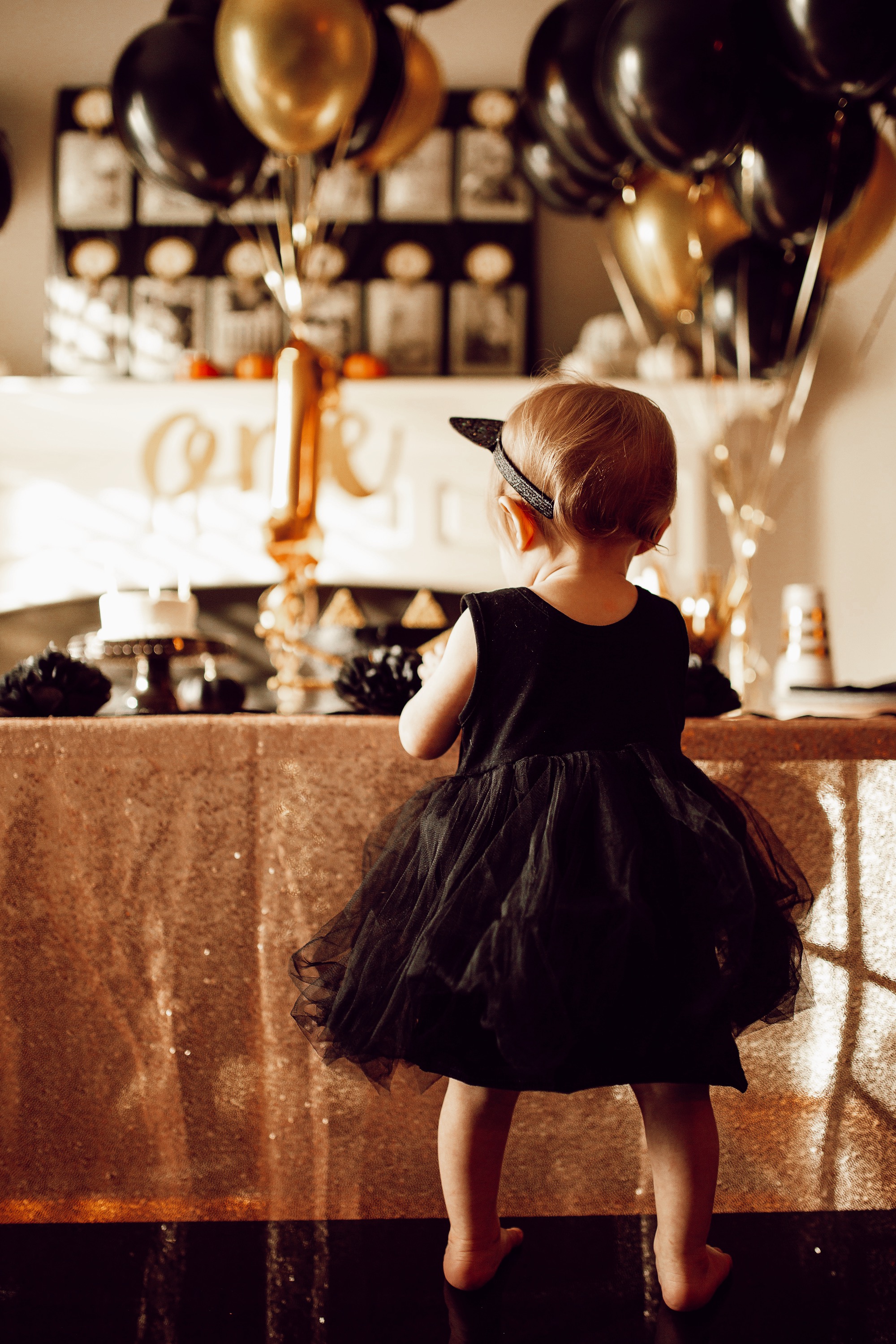 .
Dear Catalina Evangeline,
I've had your name picked out for years, but I have to be honest, I wasn't sure that I would ever be ready for another baby.  Your bubba was finally at an easy age and life was becoming much more simple and easy.  After years of denying that there would ever be a new addition to the Pagán-Linn family, Thanksgiving week of 2016 changed my mind and life forever.  I saw a baby and knew that I needed you.  It really was that simple and quick of a decision.
I prayed and prayed that you would be my Catalina Evangeline, but tried my hardest not to get my hopes up.  The day we found out that you were our first baby girl, I didn't believe the sonographer as she typed onto the screen, "IT'S A GIRL!"  It was too good to be true!  I was smiling from ear to ear for the rest of the day.  Daddy and I picked out the cutest girliest outfits we could find and ate what you and I were always craving, Zin Burger.
I gained a bit more weight and received a couple of stretch marks but I didn't mind because I knew it meant I was going to meet you soon.  You surely made quite the entrance, a long 24+ hours of painful contractions, sudden water breaking, and a stay in the NICU.  Girl, you've had us on our toes from the beginning!
As we've gotten to know you this past year we fall even more in love with you every day.  You are always so happy and can make us smile even when we don't want to.  You can even make your grumpy brother laugh!  I love hearing your little squeals when Brayden talks to you, and I have so much fun tossing you onto the bed to make you laugh, (even though it gives everyone else a heart attack).  You have started walking and dancing recently and I always have to stop what I'm doing to watch.  You love getting reactions out of us, (it's adorable now but will probably be less fun during fights when you're older).  We are completely obsessed with you, baby girl, and everything that you do.
I sometimes get frustrated that you seem to only want me and are literally glued to my hip, but when I think about it, I wouldn't want it any other way!
Happy birthday, my sassy little princess, I love you more than you will ever know.