I'm sure most of you have seen the leopard print sweater trend going around on Instagram lately.  Whether you love it or hate it, the leopard print trend is still going strong this season and I couldn't be happier about it!  I have been eyeing the Let My Heart Run Wild Leopard Print Sweater and the Playful Personality Cardigan from The Pinklily Boutique.  Let's be real though, ya girl NEVER spends $50 on any piece of clothing.  That's why I was so excited to find a cute and cozy leopard print pullover sweater for less than half the price!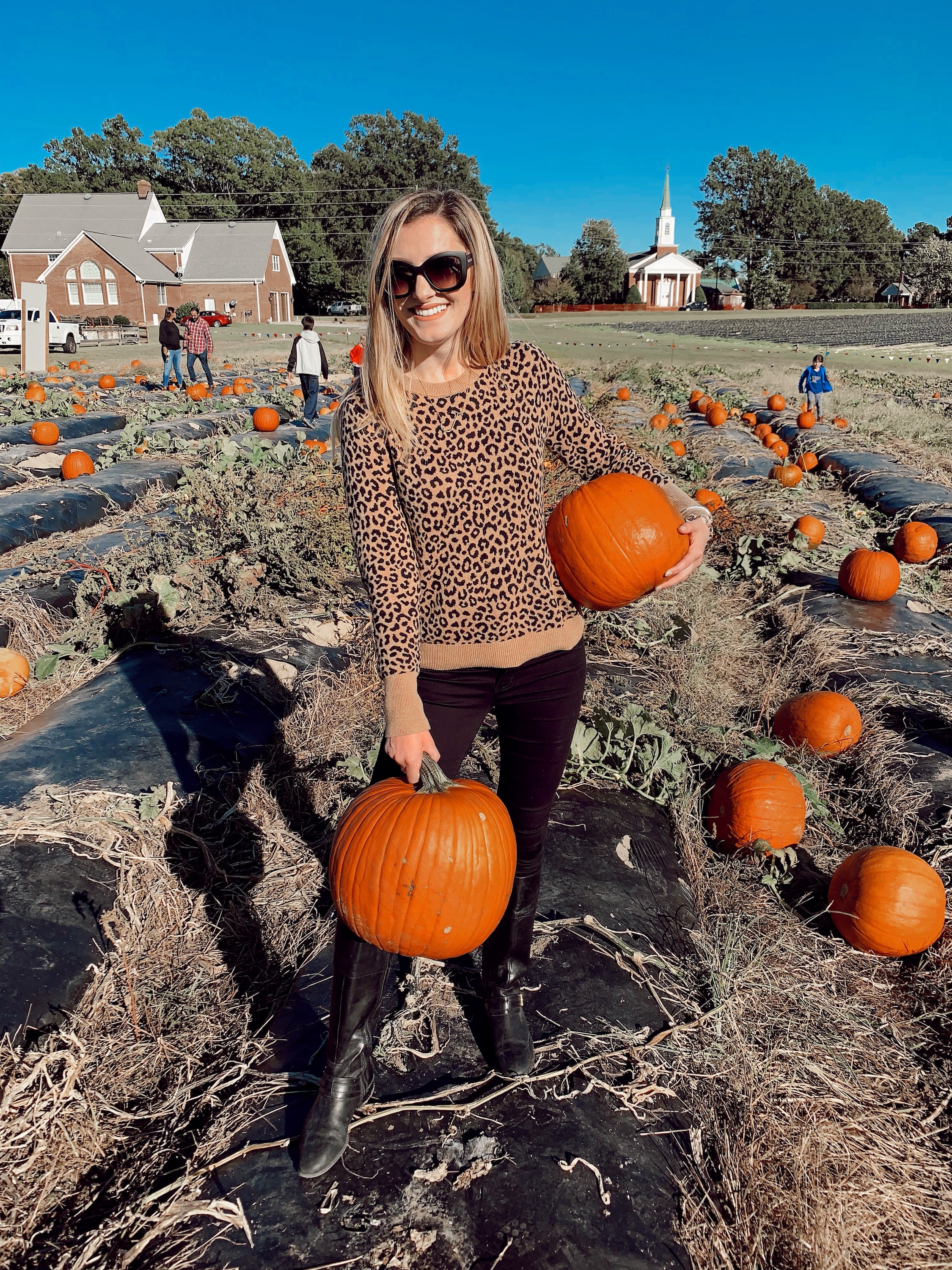 This leopard print pullover is only $19.99 at Target and is so cute and comfy!  According to the reviews on Target's sight, everyone else is loving this sweater too.  The only complaint I have seen about this adorable sweater is that it is loose fitted and boxy.  I personally only wear loose fitted clothing so I love the fit!  I typically wear a size small and bought this in a small.  It is the perfect amount of oversized fit without being baggy.
I have some good news.  This sweater comes in about eight different prints!  I linked them all below for you to easily shop!