I'm just going to come out and say that I know NOTHING about crystals. What is recharging? What is a moon bath?! The only thing I do know is that crystals and geodes are effing beautiful. My sister-in-law collects different types of crystals, geodes, and precious stones which is why I went on this journey of creating this gift guide for crystal lovers.
While Etsy is a cache of the most stunning crystal and geode gifts, Amazon and Uncommon Goods are great places to check!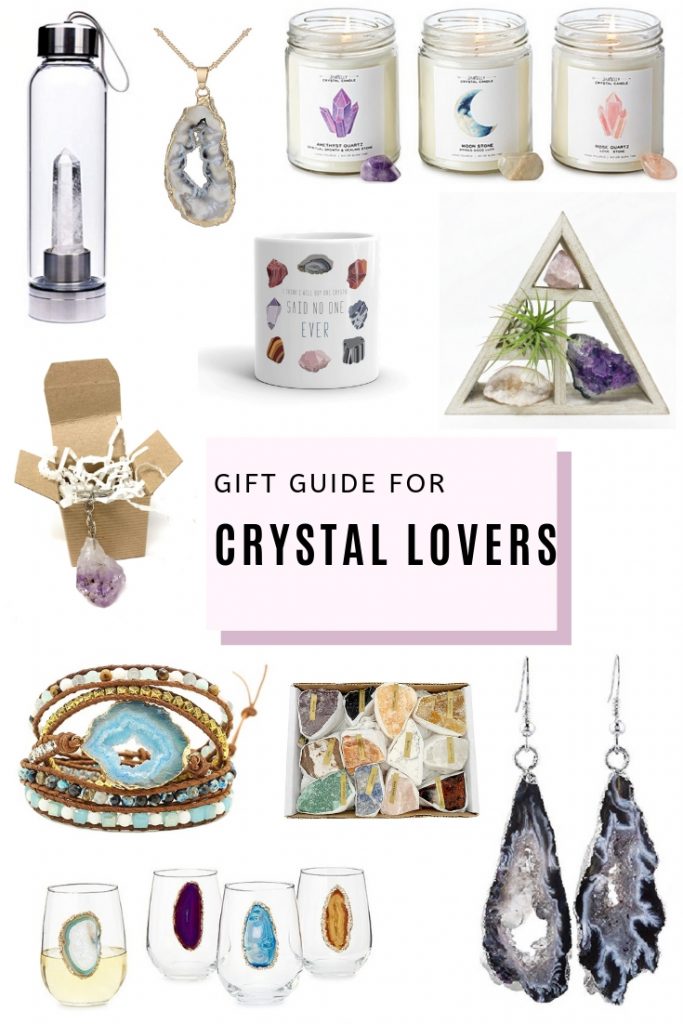 Crystal Candles– These handmade soy candles contain hidden crystals in them. How fun is that?! 
Crystal Infused Scrunchies– These adorable scrunchies are infused with genuine crystal chips making it easy to carry crystals on you!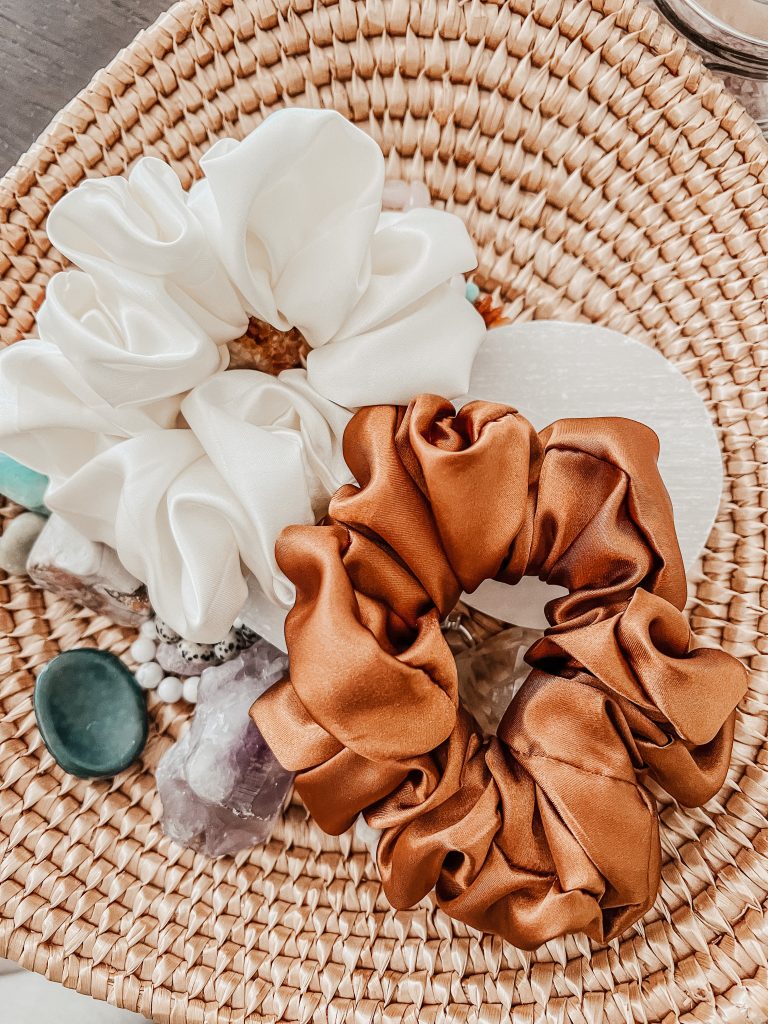 Crystal Water Bottle– This beautiful bottle will keep your crystal lover hydrated and fascinated.
Mini Crystal + Air Plant Gift Set– This is the cutest little Display! My husband wants one for his desk.
Geode Keychain– A gift that your loved ones can carry with them and be reminded of you!
Geode Bath Bombs– These lovely handmade bath bombs are also hand-painted! They are certified cruelty-free.
---
Click To Shop | Gift Guide For Crystal & Geode Lovers