It's been a while since I've shown some good ol' outfit inspiration. Let's make the first OOTD post of 2019 about Valentines Day outfit inspo!
Isn't this Kate Spade dress perfect for a Valentines Day date?! The pale pink and black bow look so elegant together while the fit and flare silhouette is so timeless and classy. My mom said it looks like something Audrey Hepburn would have worn, and I couldn't agree more!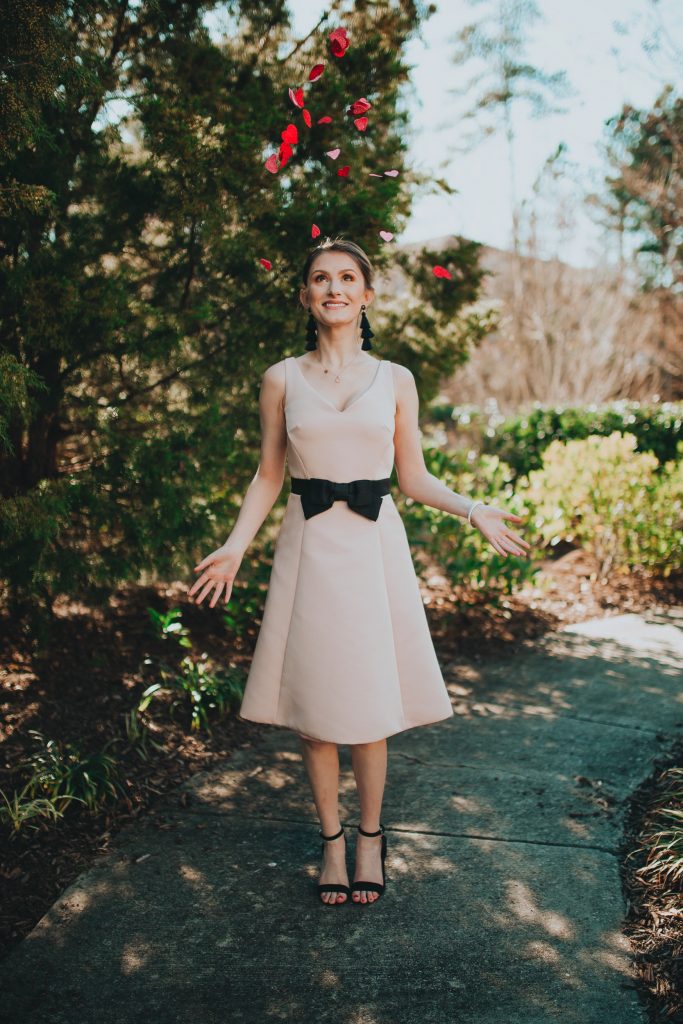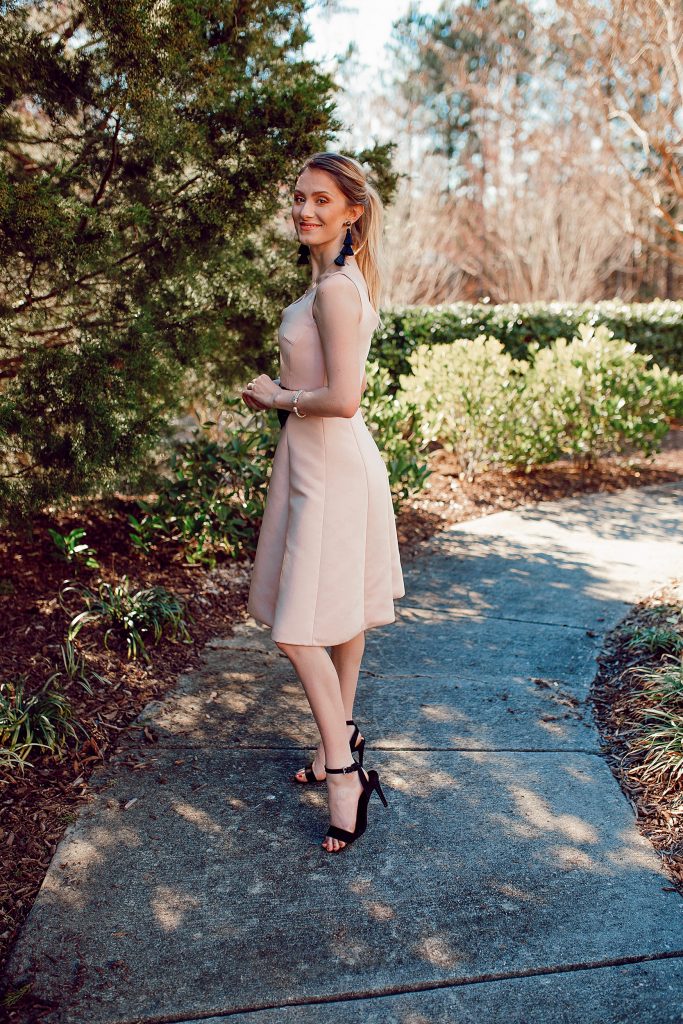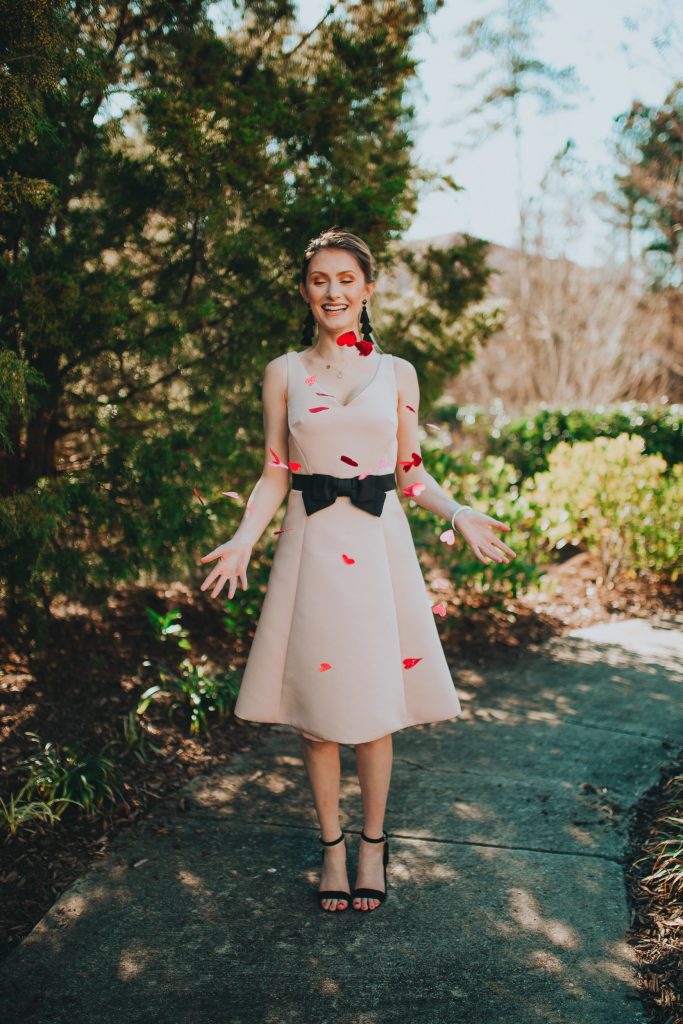 This dress is one of my most recent pieces from Rent The Runway and I'm obsessed! It is the girliest dress ever! It fit pretty well too, (but was just a tad too big in the breast area). The black bow at the waist is such a pretty little detail that makes this dress look so romantic. I love how this dress is quintessentially Kate Spade. When I think of the brand this cute color combination and the flirty fit immediately comes to mind!
Quick Life Update
You may have noticed I have not been as active on Instagram lately. I went on a whole instastory rant as to why, but in case you missed it: Basically, Instagram has been limiting bloggers' reach and not showing our posts to as many people. I just don't have a desire to put a ton of work into posting content to a platform that does not value it's content creators and let anyone see our posts. So I have been focusing on blog posts!
While I have been posting more here on Linn Style, a lot of my time has been on my new blog! This month I started a motherhood and lifestyle blog to share my daily life and current stage of life. As a stay-at-home mom of two, fashion blogging is really hard for me! I am not able to get dressed and put makeup on very often, hence the lack of OOTD posts. I want to get better about it though!
We painted our living room! No more gray walls! Everything is crisp and white like I wanted.
My wonderful husband just started a new job and I am very proud of him! I love being with someone who refuses to be complacent and works so hard to provide for us so that I can focus on building my blogs and be home with my babies!
Thank you so much to everyone who has reached out in support of my new blog!