The fam and I just got back from our first vacation as a family of 4! It only took almost two years since Catalina was born but it was so worth the wait. We went to Jupiter, Florida and stayed at my brother-in-law's house near Loxahatchee River. It is such a gorgeous area with beautiful neighborhoods.
We spent a majority of the time at the house since my husband's entire family vacationed as well but we went to some beautiful places that you need to put on your itinerary next time you visit Jupiter!
Outdoors Swimming & Driving
Jupiter Island
Joel and I love going for drives! One of our favorite things to do, since we started dating, is to grab some Starbucks and go for drives. We drove around and ended up on Jupiter Island and were blown away by the stunning houses! Beautiful mansions and landscaping EVERWHERE! We kept wondering what these people did for a living and apparently multiple celebrities have houses there. I assumed most of the houses belonged to drug dealers.
Jupiter Beach
Jupiter Beach was so calm and since it was cloudy there was barely anyone there. There were also a bunch of beautiful shells and coral washed up on the beach. The wind was also pretty calm. It would have been perfect for a beach picnic.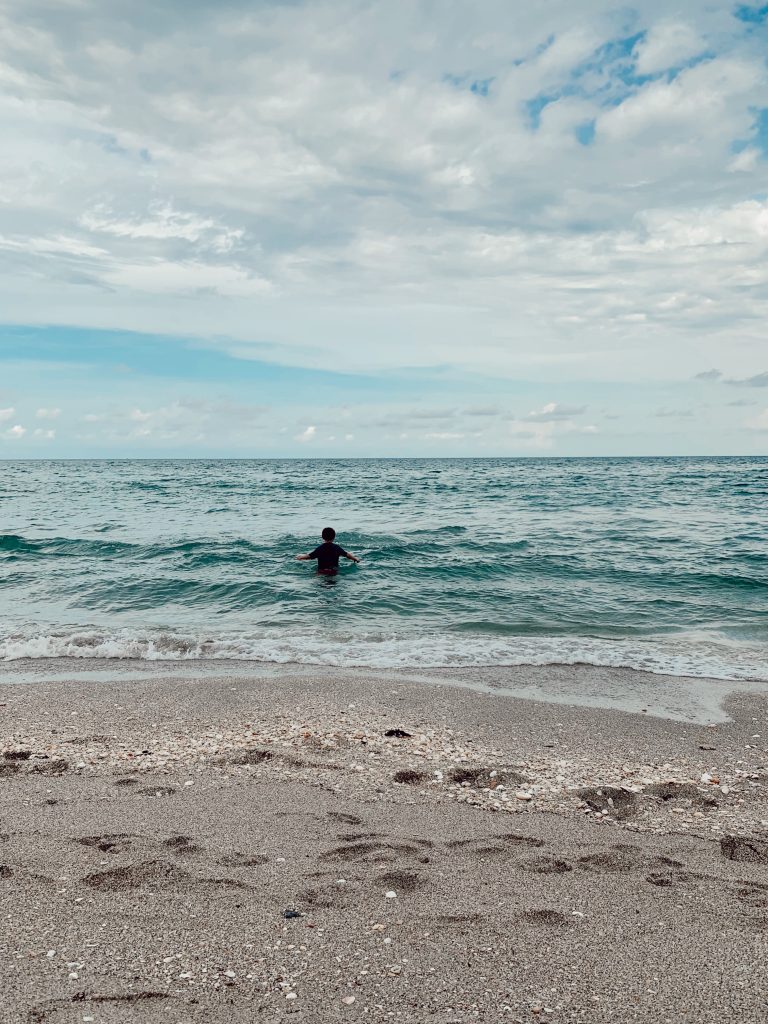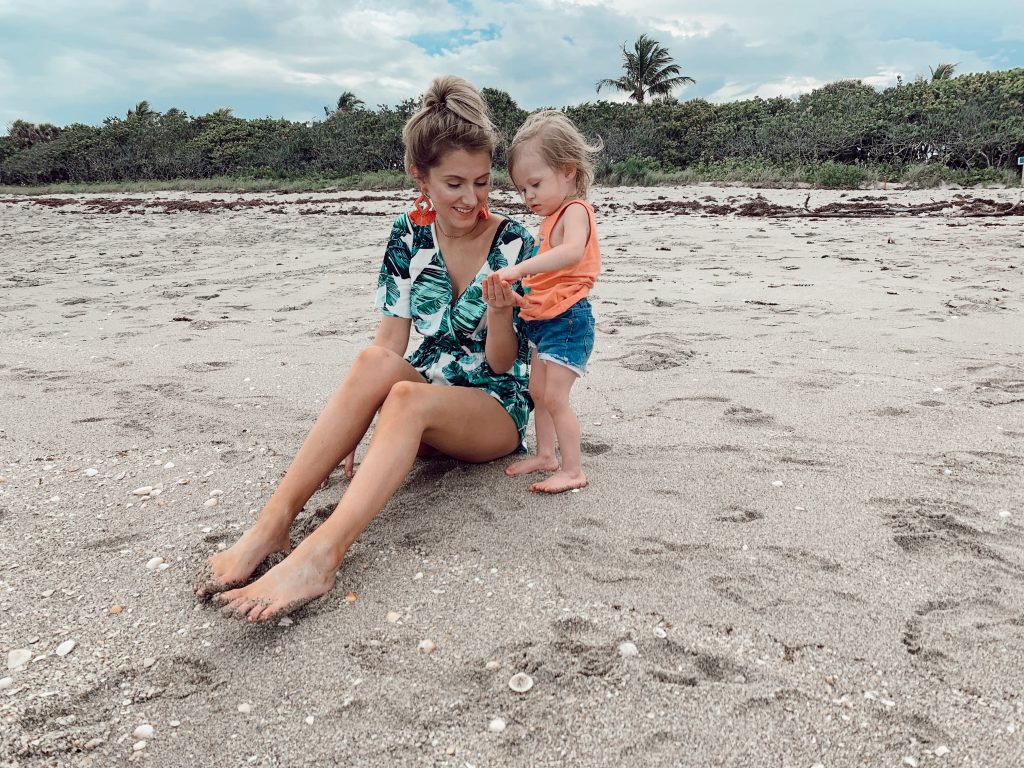 Hobe Sound Beach
Hobe Sound Beach was the second beach we went to. The sand is darker than other beaches I've been to and the dry sand was unbearably hot to walk on, even with sandals. There was a TON of seaweed that I kept getting caught on and it was nasty! But if you got past the wall of seaweed the water felt amazing!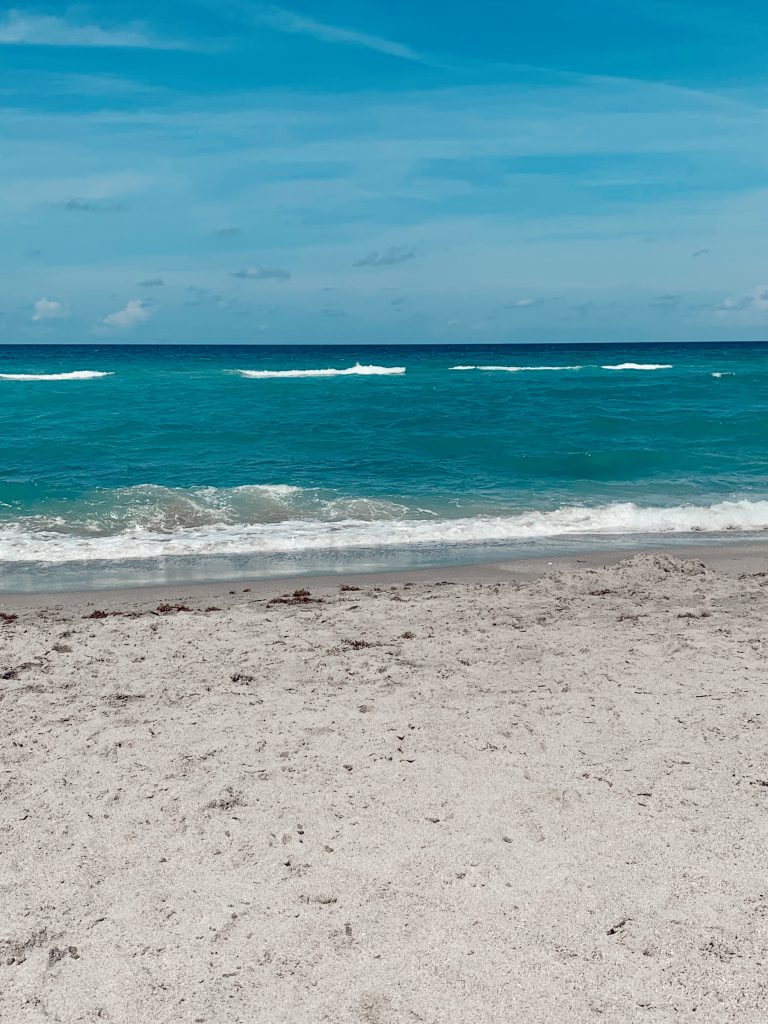 Jupiter Sound Sandbar
The Jupiter Sandbar was by far one of my favorite places! The water was icy cold which felt amazing since the boat ride there was sweltering. It was so shallow even Catalina could walk around. The water was insanely clear, we could see little tiny fish swimming around us. The sand was also incredibly soft and felt wonderful to walk on. I couldn't help but play with the sand even though it vaguely smelled like poop.
Loxahatchee River
The ride to the sandbar on the Loxahatchee River was beautiful. The water in different areas kept changing to different shades of blue and the shore was lined with breathtaking houses. We all kept picking which houses we wanted. That's something I really admire about my husbands family, they're all very hard workers who have big aspirations.
Where To Shop
City Place: Rosemary Square
The most Instagram worthy shopping center! Even though large portions of Rosemary Square were under construction the whole place was still dazzling.
There are so many cute stores and restaurants that Joel and I want to hang out in, sans kids haha. One of my favorite stores for little souvenir toys for the kids is Life in Palm Beach, it's adorable!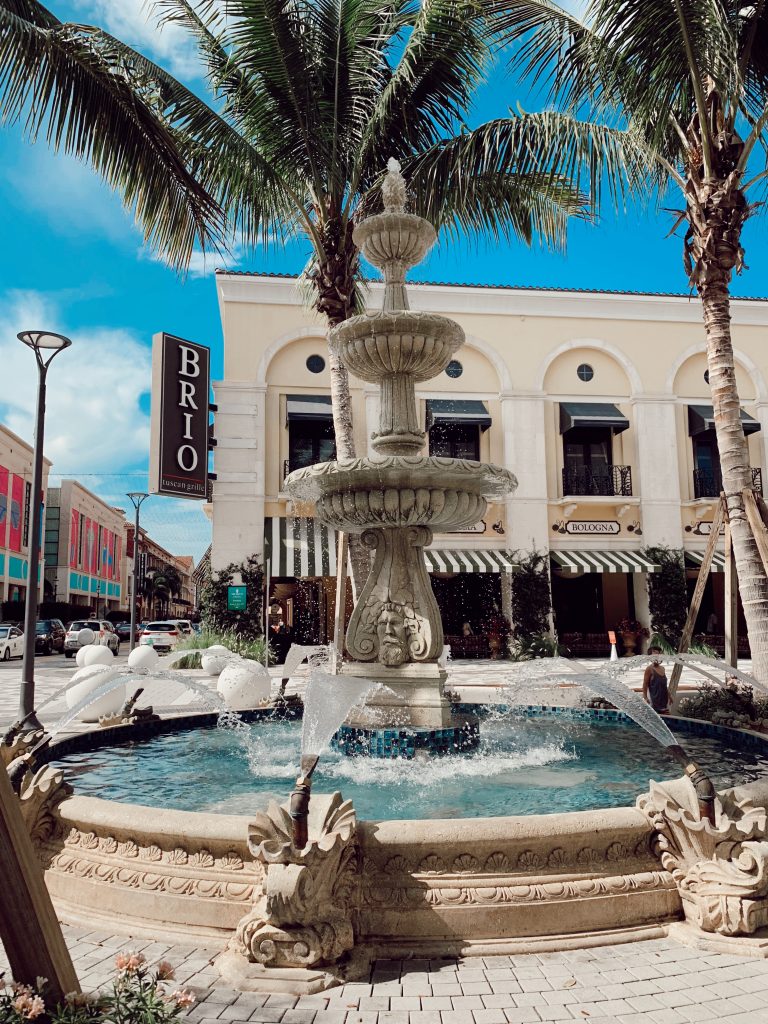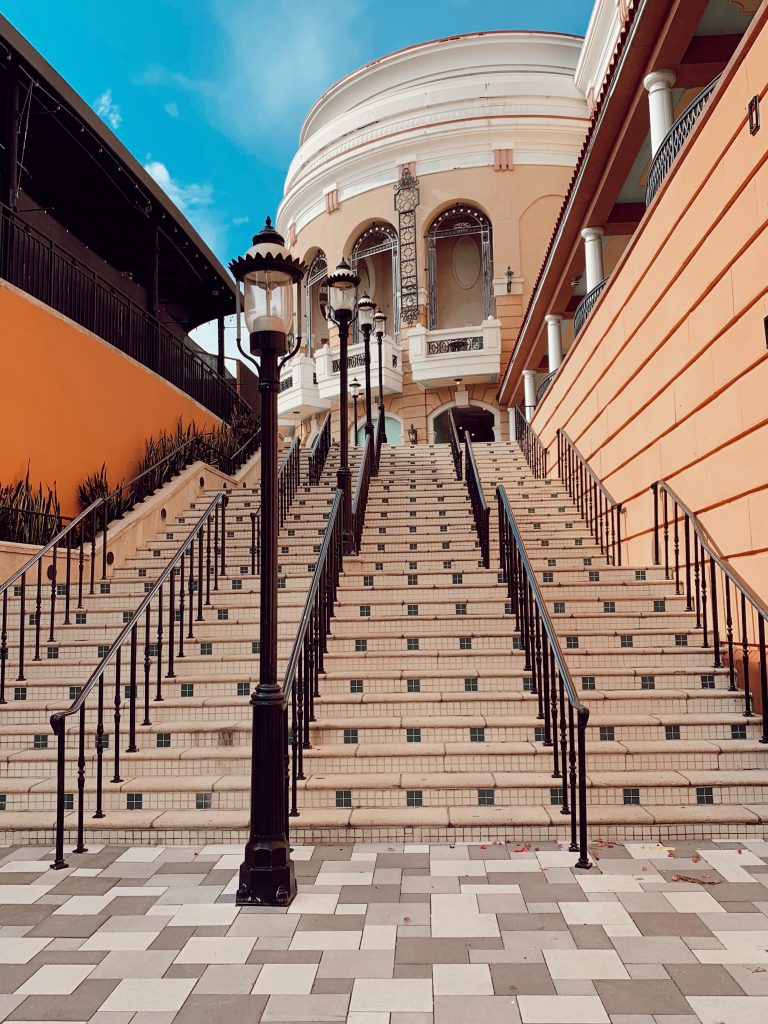 Harbourside Place
This little shopping center is beautiful! It has a BurgerFi and Francesca's which is a win in my book! There are beautiful flowers everywhere and fancy boats docked. The perfect place to stroll around and do some shopping!
The Gardens Mall
I don't know about you but I still LOVE malls! I know they're not as popular as they used to be but a big ass building with a lot of stores is just so convenient. And unlike outdoor shopping centers, there is air conditioning. The Gardens Mall is huge and ranges from your typical mall retailers to Louis Vuitton stores!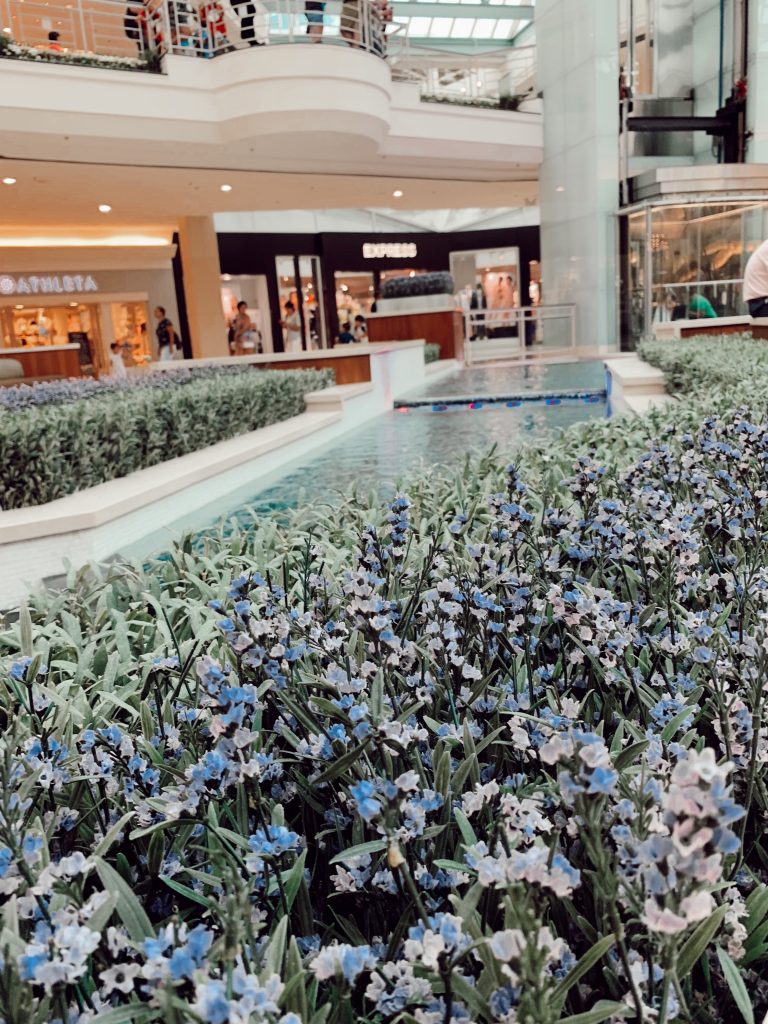 Where To Eat
Joel and I love Greek food so we were excited to find this small laid back restaurant in Jupiter West Plaza.
I always have to try macarons from every bakery that has them! These are gluten-free and only 80 calories each. Le Macaron is located in multiple cities including City Place Rosemary Square.
Johnny Swirls
The kids had so much fun docking at Harbourside Place and walking to Johnny Swirls for some frozen yogurt. Definitely a fun treat if you have kids!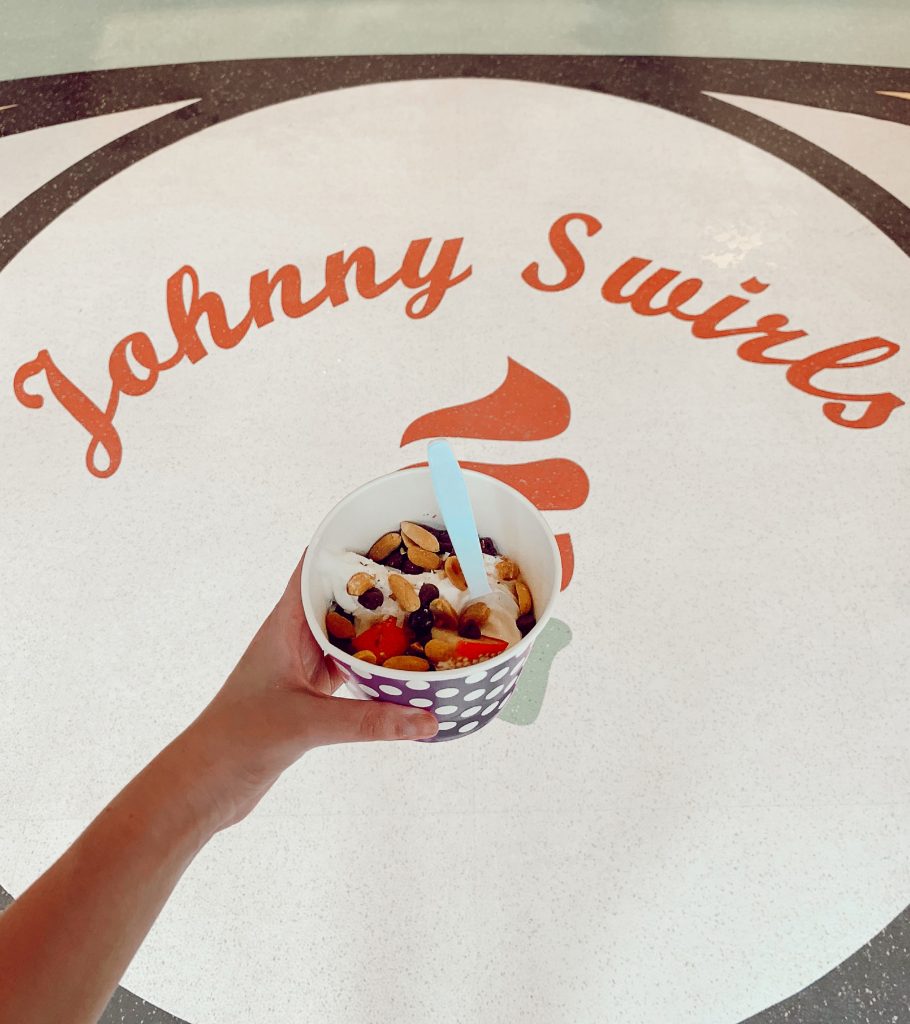 For more pictures and videos of Jupiter Florida click the "travel" instastory highlight on my Instagram! @linnstyleblog