We got to spend the first week of April in Jupiter Florida and my goodness was the weather beautiful! Every day was sunny, not too hot, and not too cold. We couldn't have asked for better weather while we were there visiting family. It was warm enough for me to wear all of the cute summer outfits I packed for me and the kids and I wanted to share what I wore in Jupiter Florida in April to give you ideas on outfits to wear this time of year in Florida.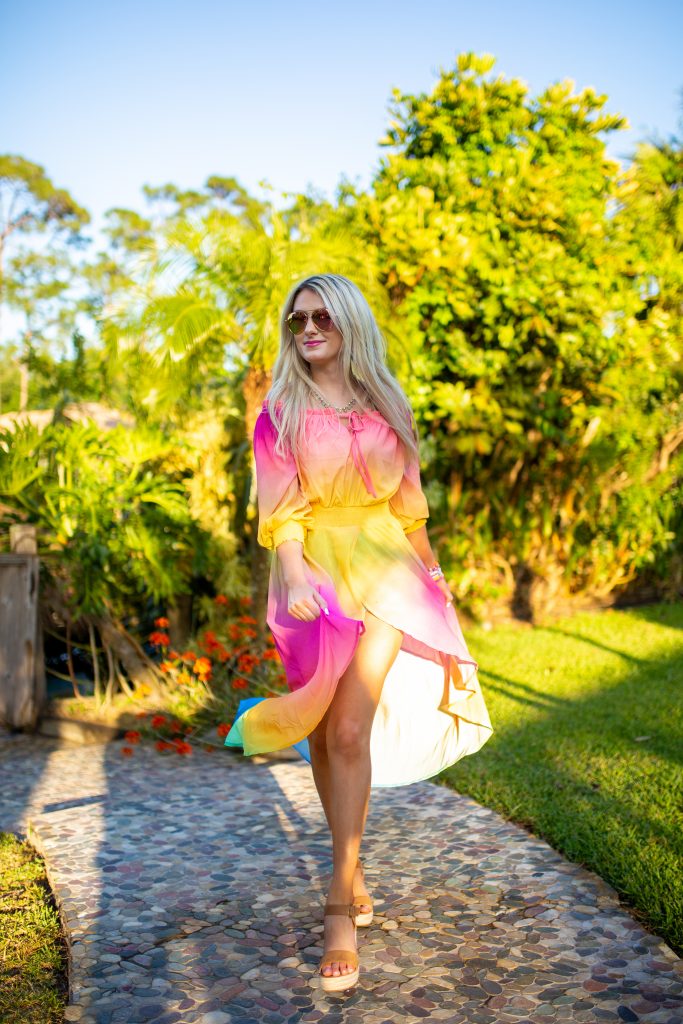 This first outfit is probably my favorite! The Sunset Blvd. top from Copper Bloom looks like Florida sunshine in an outfit! It is lightweight enough to stay cool and the colorful skirt flows beautifully in the beachy breezes. I wore it over a pair of simple high-waisted denim shorts to keep the focus on this vibrant summer top! I think this flowy top would also make a beautiful swimsuit coverup.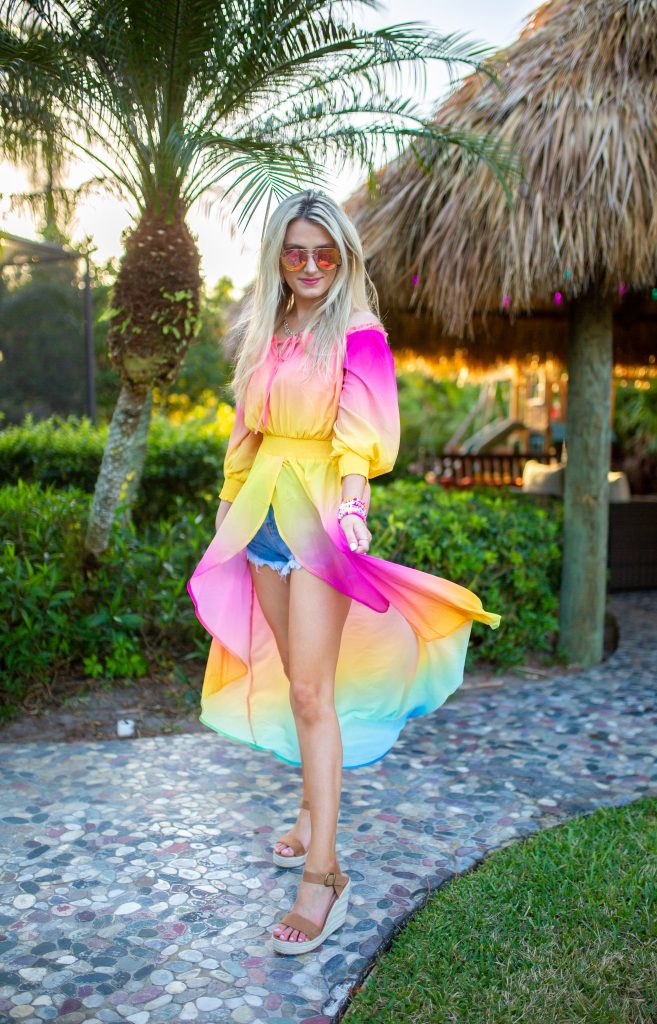 Outfit Details: Colorful Off The Shoulder Top // High-Waisted Denim Shorts // Wedges // Pink Mirrored Sunglasses (Use My code JESSICALINN for 30% off)! // Rainbow Disc Bead Bracelet Set

My next outfit was much more muted and simple. Joel kept telling me I looked like a lost princess in it and I kinda dig that aesthetic. This floral smocked maxi dress is so romantic! I felt like I just walked off the set of Pride & Prejudice. The square neckline serves some vintage vibes which I am here for! The silhouette is so flattering, and don't even get me started on the beautifully detailed sleeves!
I wore my new favorite flower necklace to complete this sweet outfit!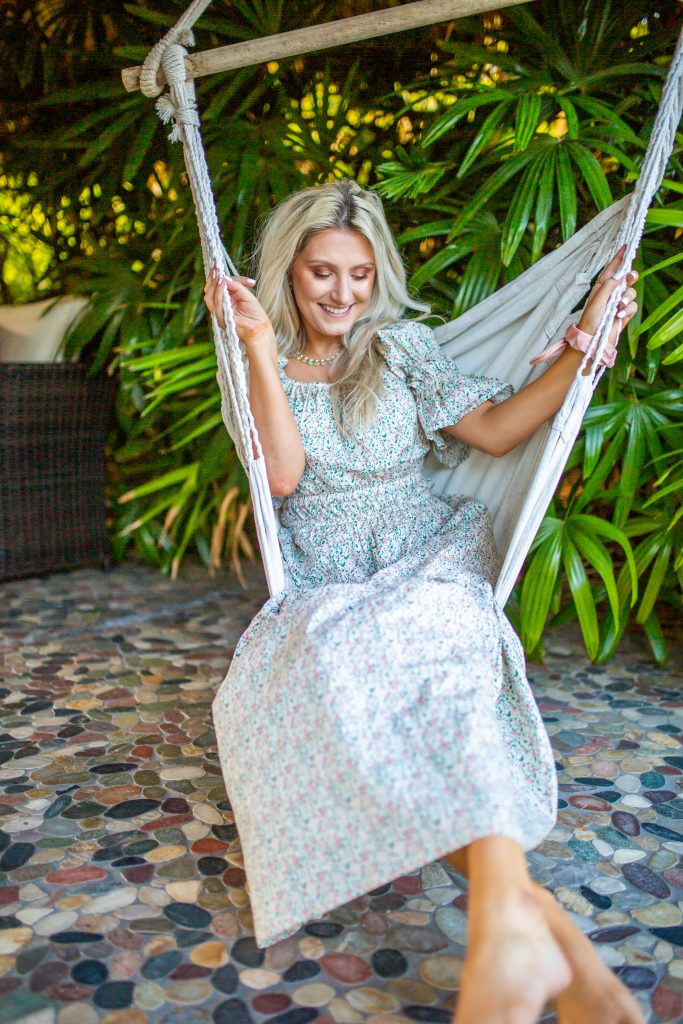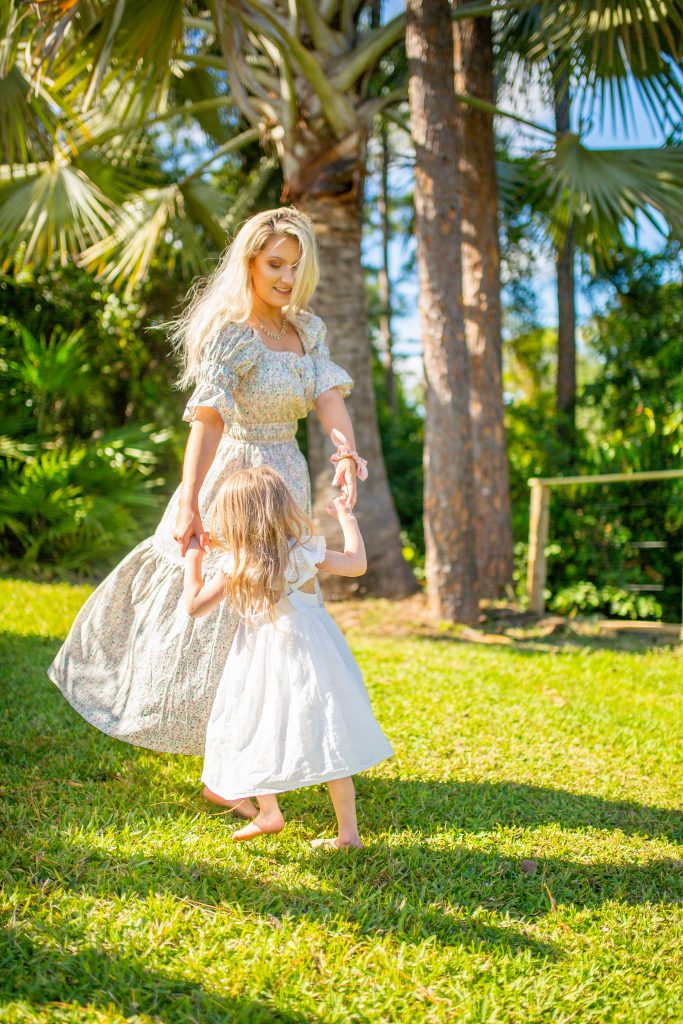 Outfit Details: Floral Print Midi Dress // Groovy Blooms Necklace

This baby doll dress is darling for a casual day in Jupiter Florida. The bright white, yellow, and orange ombre color screams summer to me and I kept with the colorful motif with these adorable surfer-inspired disc bead bracelets and pink Steve Madden Sandals.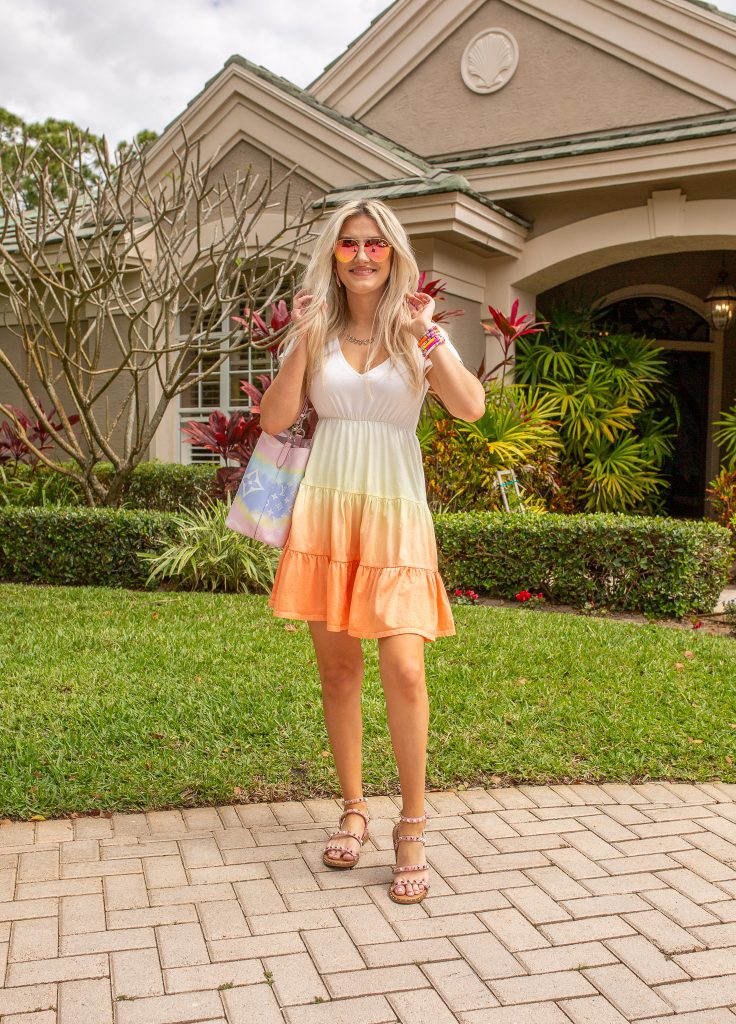 Outfit Details: Wild Fable Baby Doll Dress // Pink Studded Sandals // Summer Bracelets

This dress has been a favorite of mine for a while, I just wrote a whole post on it! Free People Oasis Midi Dress Look For Less.
If you are heading to Florida over the summer, check out my summer Florida outfit guide, What I Wore On Vacation In Jupiter Florida In June, and Things To Do In Jupiter Florida!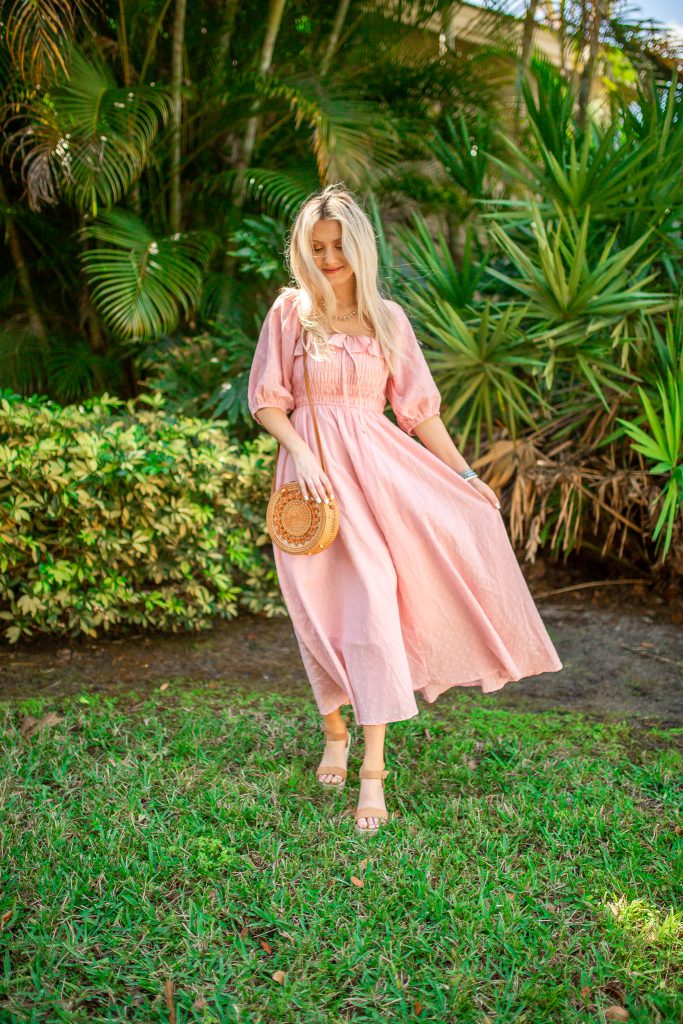 Outfit Details: Pink Dress // Rattan Bag // Wedges
More Florida Fashion: What I Wore On Vacation In Jupiter Florida In June, and What I Wore In Clearwater Florida.